You only get one chance to make a first impression and often, that first interaction is going to be online. Whether or not we're aware of them, the results that appear when our names are Googled can impact our employment opportunities or potential business ventures. It's already a good idea to get into the habit of Googling our own names on regular basis to stay on top of those results, but it's especially relevant when considering a name change. As brides and grooms consider whether or not they'll change their names after marriage, one step they should include in the process is to Google any name combinations they're considering in order to get an idea of what the results are like. We've developed a graphic outlining how to properly Google yourself and included some tips on what to watch out for.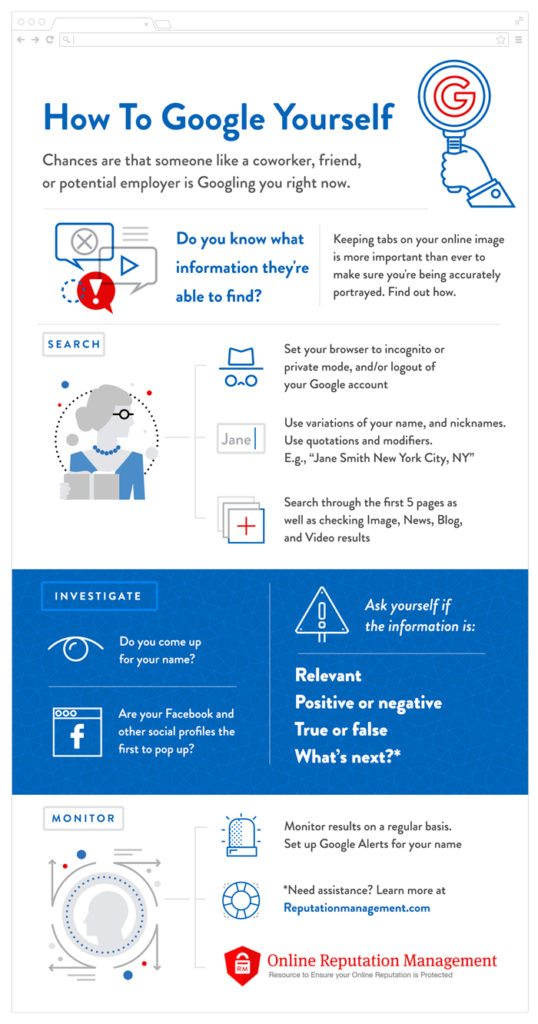 If you are planning a wedding in Roanoke Virginia, Richmond Virginia, Fredericksburg/Northern Virginia, The  Shenandoah Valley, Coastal Virginia or in Charlottesville Va, we can help with your wedding planning and ideas. 
Virginia Bride Magazine features the best Virginia Weddings and Virginia Bridal Shows. Get  it all in one place. Check our blog posts regularly for the latest bridal shows in Richmond VA, Roanoke, Va. The Shenandoah Valley, Fredericksburg Va, and in Charlottesville.