If you're anything like me, you want your wedding to be something that really stands out in folks' memories when they look back fondly on your special day. The fact that it's your wedding automatically qualifies it as such – but adding some unique, distinct touches that really match your personalities can be something to help folks walk away saying, "Wow!"
Here are some unique touches you can tweak to create the perfect special touches for your wedding ceremony and reception.
Choose a Bold Wedding Dress
Whether that's a vibrant color like yellow or red or a uniquely distinct design or pattern (think colorful embroidered flowers or a truly unique dress design), a bold gown can make your wedding stand out. While white gowns are absolutely beautiful, there's nothing that says you have to go traditional – even if you do choose white. I personally had a white Medieval-style dress with black flowers embroidered across it.
Go with Nontraditional Florals and Arrangements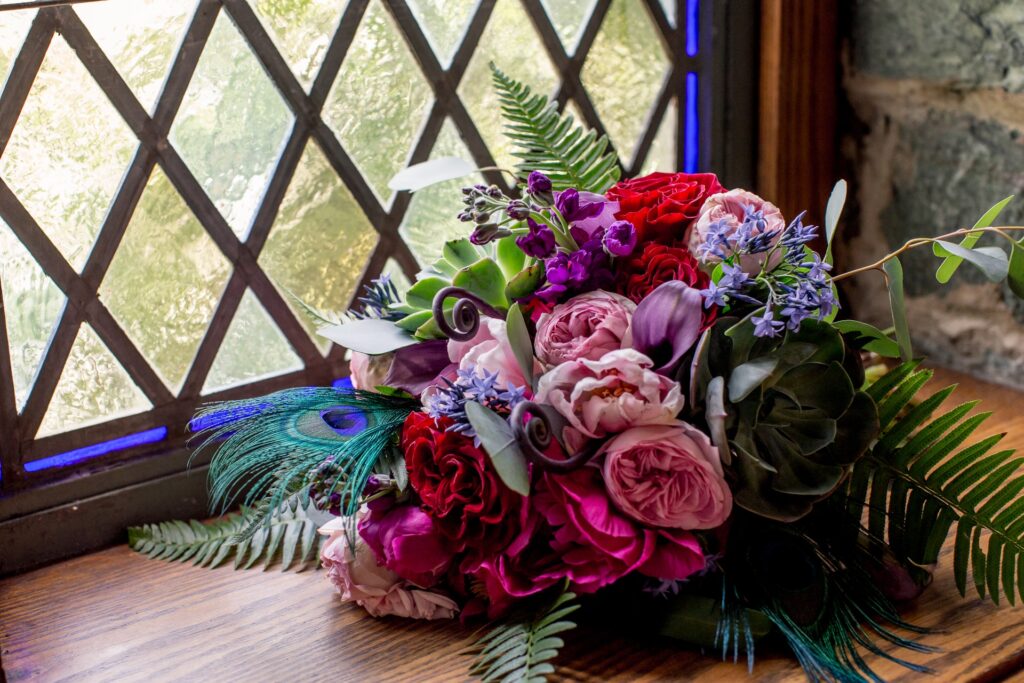 So, most folks have floral arrangements in their weddings. But there's nothing that says you can't do something a little different or a little extra with your arrangements. You can use other plant-based pieces like pampas grass or ferns, of course, but you can also add some other touches like feathers. I added peacock to some of my centerpieces, for example.
Include Your Guests in the Ceremony
If you want to make your wedding feel exceptionally inclusive of your guests, you can do many small things to include your wedding guests in the actual ceremony. Some ideas include a call-and-response reading from a favorite book or poem, a group sing-along, a candlelight service (think Christmas Eve in traditional churches!), etc.
Arrange for Your DJ to Take Song Requests
If you're having a DJ play the reception – or even the right band – you can invite your guests to make song requests. Of course, you'll still want to provide any kind of "do not play" list if there are songs that particularly rub you the wrong way.
You can do this one of two ways:
Ask guests to submit requests via email before the big day (give a deadline)
Offer song request cards at the reception
Have Fun With Your Cake Topper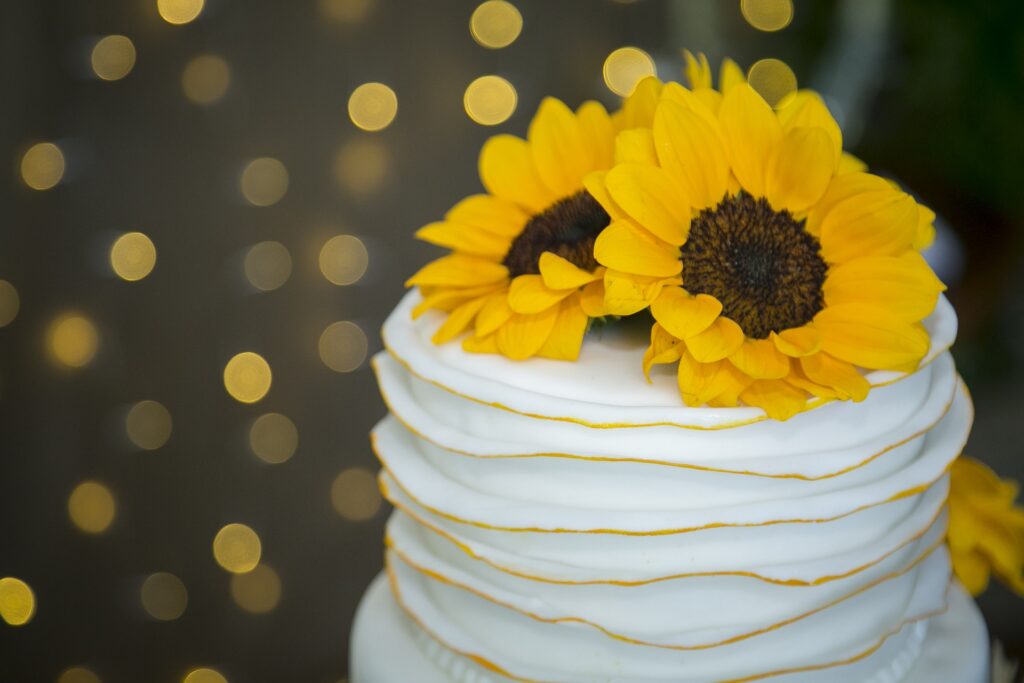 Forget the traditional cake topper and go… unique. That's what my hubby and I did. We had a brand new kitten (well, of two months) and we're both huge Doctor Who fans. We asked an artist friend of ours to create something for us and she came up with a cut-out of me dragging my hubby towards the TARDIS (the main character's time and spaceship), with our cat running ahead.
Whatever your shared interests are can be inspiration. Consider:
Your favorite TV show or movie
Your favorite book
Your favorite color
A special flower
A themed piece based on your wedding theme or similar
A photograph
Your favorite animal
Something symbolic of your favorite trip together thus far (or that anticipated amazing honeymoon)
Something symbolic of a shared hobby (both love going to Ren Faire or Steampunk conventions? Find something at one of them to use for your topper)
Go For Unique Place Settings
If you're not so keen on the place settings you're finding, consider doing something altogether different. Skip the plate chargers and use palm leaves for beach weddings, unique tiles from your favorite vacation spot, collections of unique china pieces you've found at antique and flea markets – or family china pieces.
Pull Double-Duty with Fruit Décor
Not all décor has to be used once and tossed. If you love the outdoors, natural themes, or fruit in general (or are having any kind of rustic theme), you can let your décor pull double duty by using vibrant, colorful fruit like apples, oranges, bananas, berries, and more. Decorate with the lush fruit, then invite your guests to help "clean up" by enjoying the fruit as part of the dinner, dessert, or as parting gifts.
Use Destination-Shaped Cookies
If there are any distinct destinations or locations that mean something to you as a couple, consider having your dessert provider make some tasty cookies in the shape of the map of your favorite spot. Meet in Florida? Florida-shaped cookie. Went to college in Virginia together? State shapes for your Virginia weddings. Did she propose on the family trip to Italy? Get some cookies made to look like Italy.
Serve Your Favorite Desserts Instead of Cake
Not so keen on doing the traditional cake? You can do like I did with a Rice Krispies "cake" or serve your own favorite dessert instead. Think pie, cookies, ice cream, Sno-Cones, popsicles, popcorn, or anything else. Let your unique personality and preferences shine through with some fun, different dessert choices.
Hire an Artist for a Live Wedding Venue Painting
If you love art and would love to have an artist capture your day in a unique way, you can look up local artists in your area to have a live painting made during your reception or even the ceremony. Ask the artist to create a still-life of your venue, your sweetheart table, or something else picturesque and lovely from your day. Your guests will enjoy watching the process and you'll wind up with a beautiful memory piece from this all-important day.