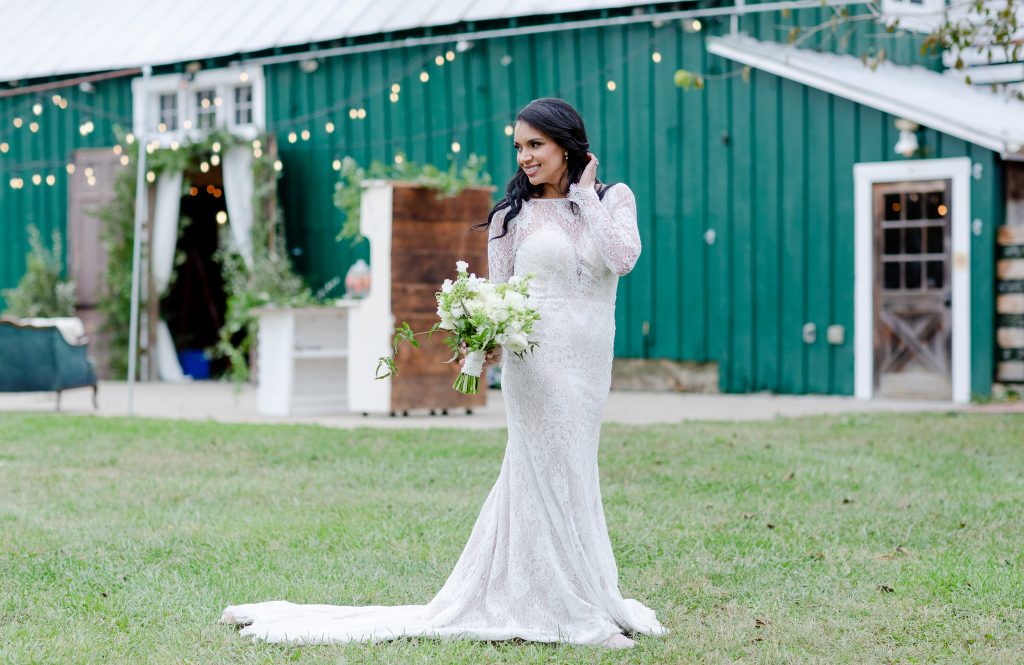 Styled shoots are a creative way for photographers, stylists, and other wedding pros, to show off their talent and visions to inspire readers for their own wedding planning.
Today's inspiration gives helpful tips to save money for your special day, yet still having an elegant affair.
As the costs of energy, food, and goods continue to rise, it is helpful to know
there are ideas and options available to create beautiful designs on your
wedding or event day that are affordable, readily available and easily
executed. Here we give you tips from Vintage Floral Design and their collaborators that put together an elegant styled shoot to showcase affordable ways to save on your wedding.
That should put a beautiful smile on your face!
What We love:
Mix silk blooms with fresh greenery. Choose greenery that
does not require a water source such as Salal, Ruscus,
Smilax, Plumosa, Eucalyptus.
Make sure to purchase the silk stems when on sale or
check the local Dollar Tree.
Potted grass plants placed around
the base to add fullness. Purchase
from your local Home Depot or
Walmart Garden Center.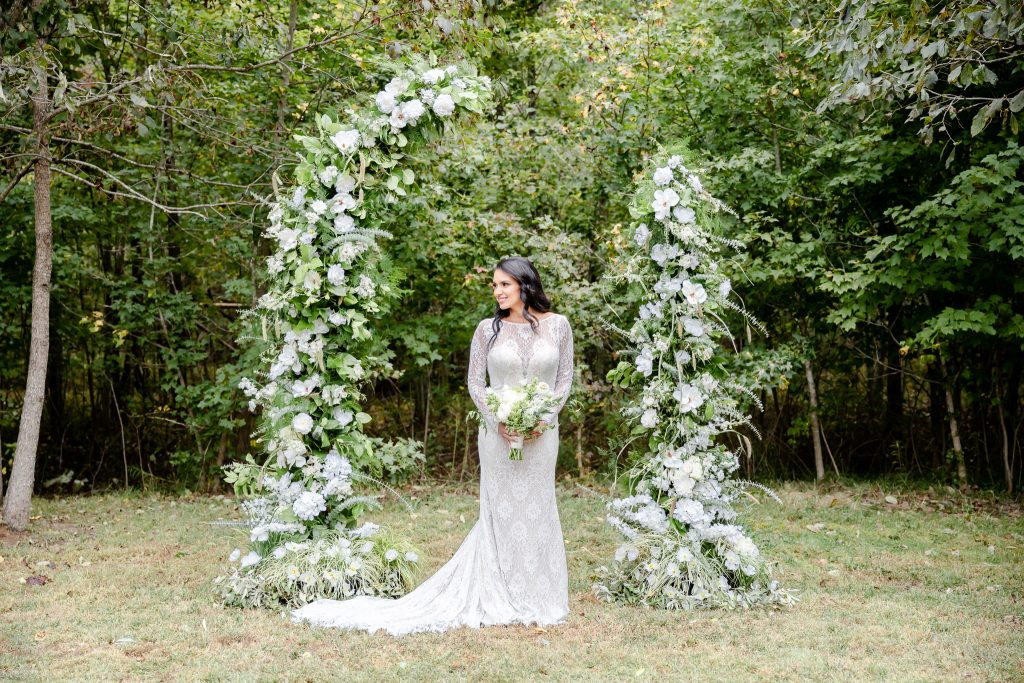 Bulk Smilax can cover so many areas! It is in season from mid-August
through the end of April. This vine can be ordered direct from the
supplier online. It does not require a water source and even the novice
can easily work with it. Seen pictured here is from Alabama Smilax.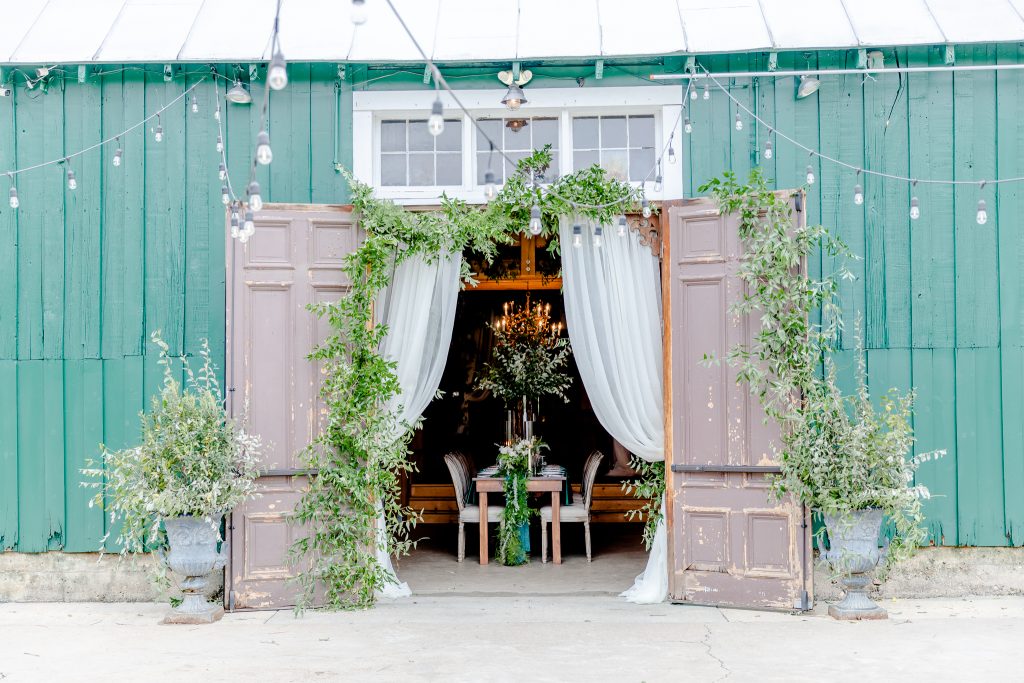 FORAGE, FORAGE, FORAGE
This is a huge saver! Forage greenery such as
wild Mountain Olive. This grows all year in
Virginia and it is prolific. It needs to be place in
water or foam. Many other stems which can be
foraged are Mountain Laurel, Rhododendron,
Japonica, Boxwood, Ivy, Forsythia, Dogwood. All
of these require water! Clip away and SAVE!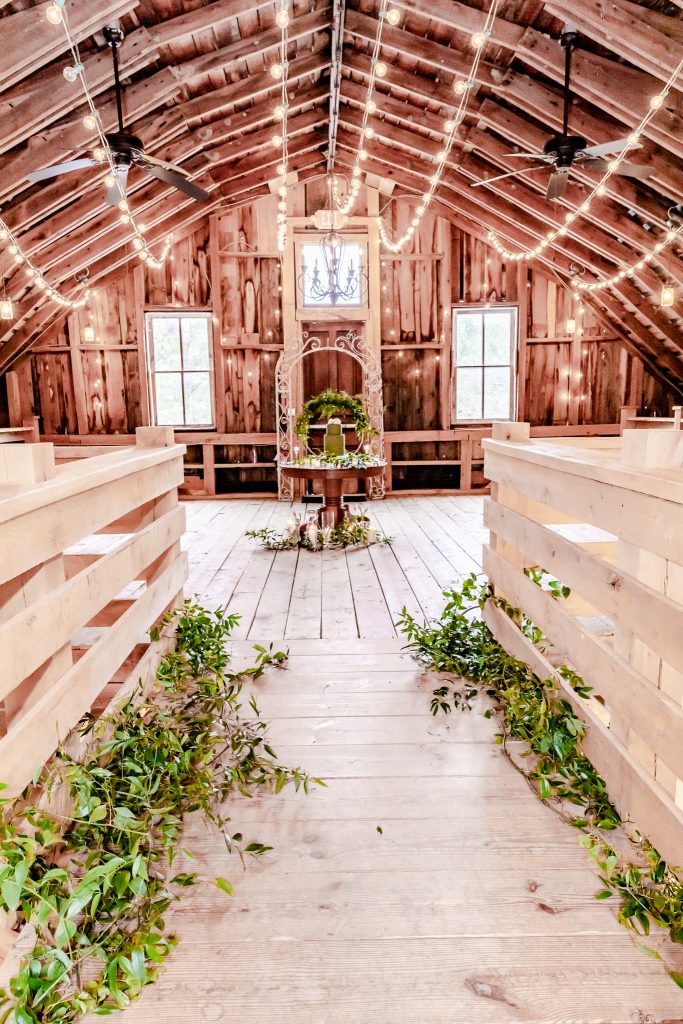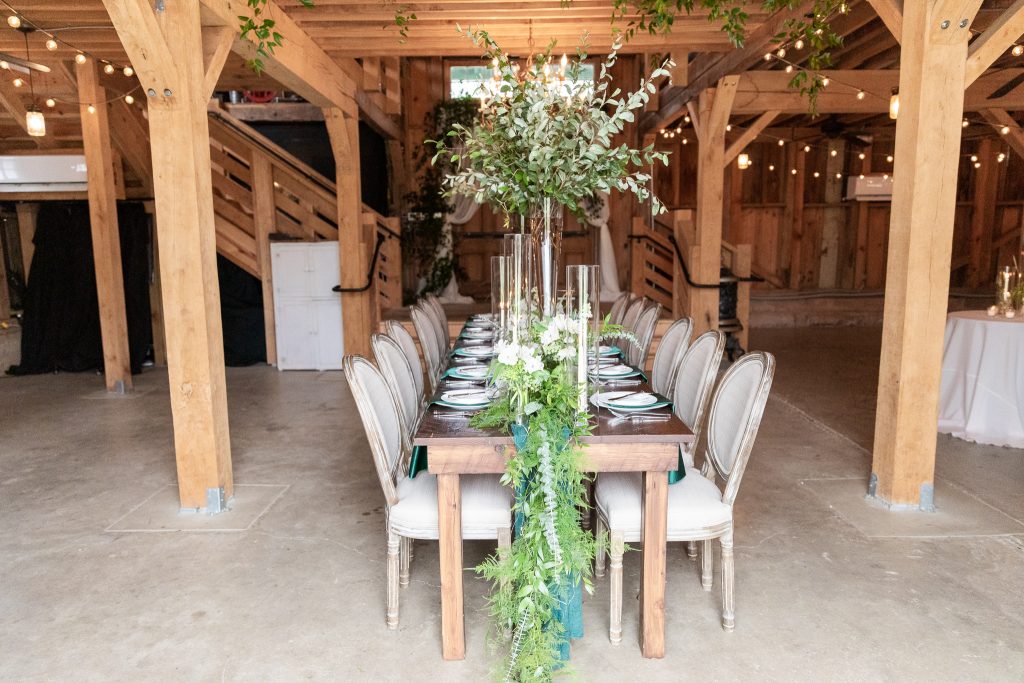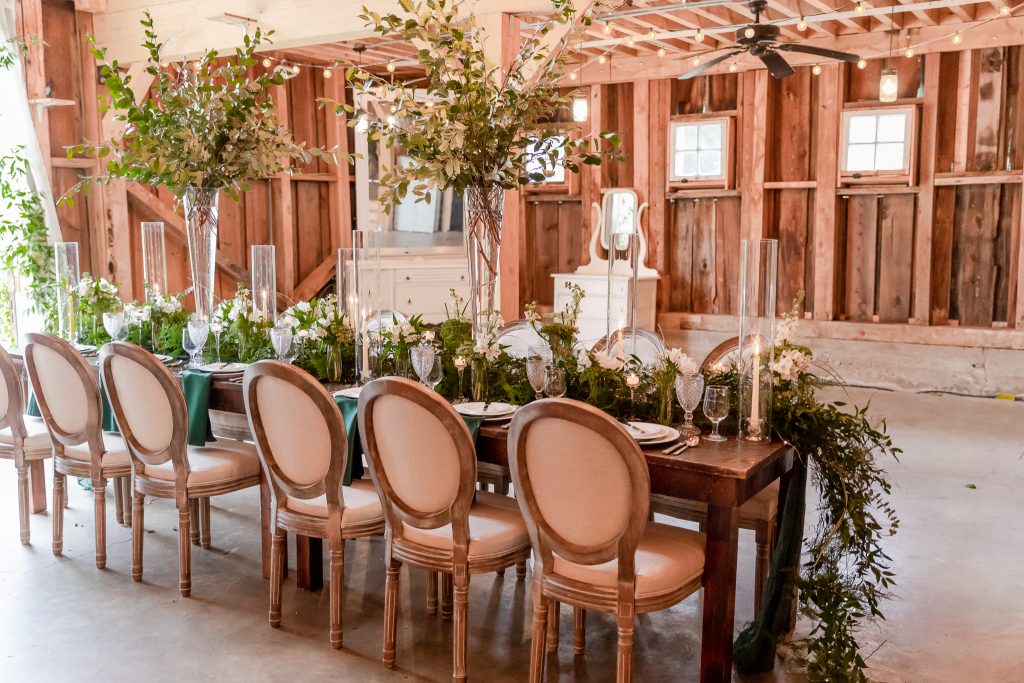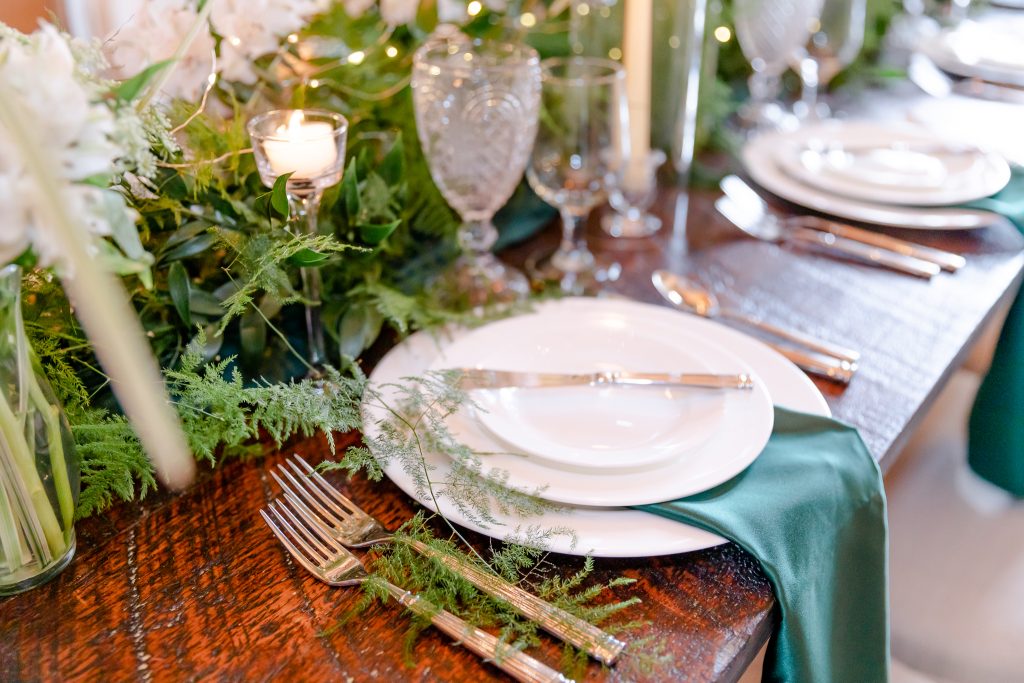 Cake Display Cost Saving Ideas!
A homemade cake made by a family member.
Create this gold hoop with purchased PVC pipe or small hoola hoop, wooden
blocks and gold paint.
Thrift store cake plate.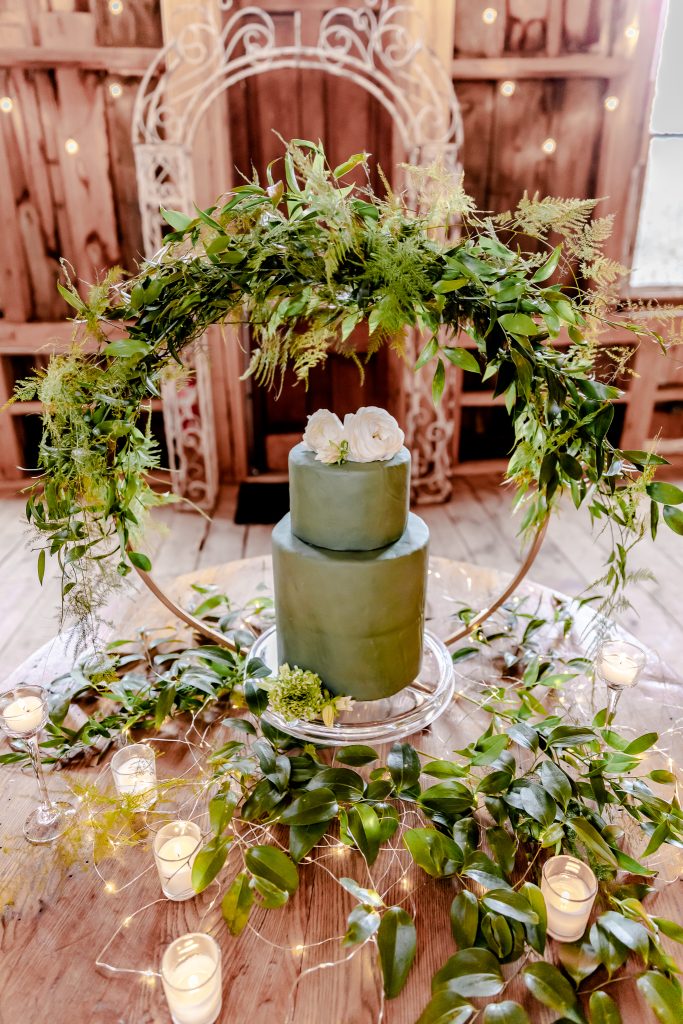 ALWAYS splurge a bit on your bridal bouquet and gown!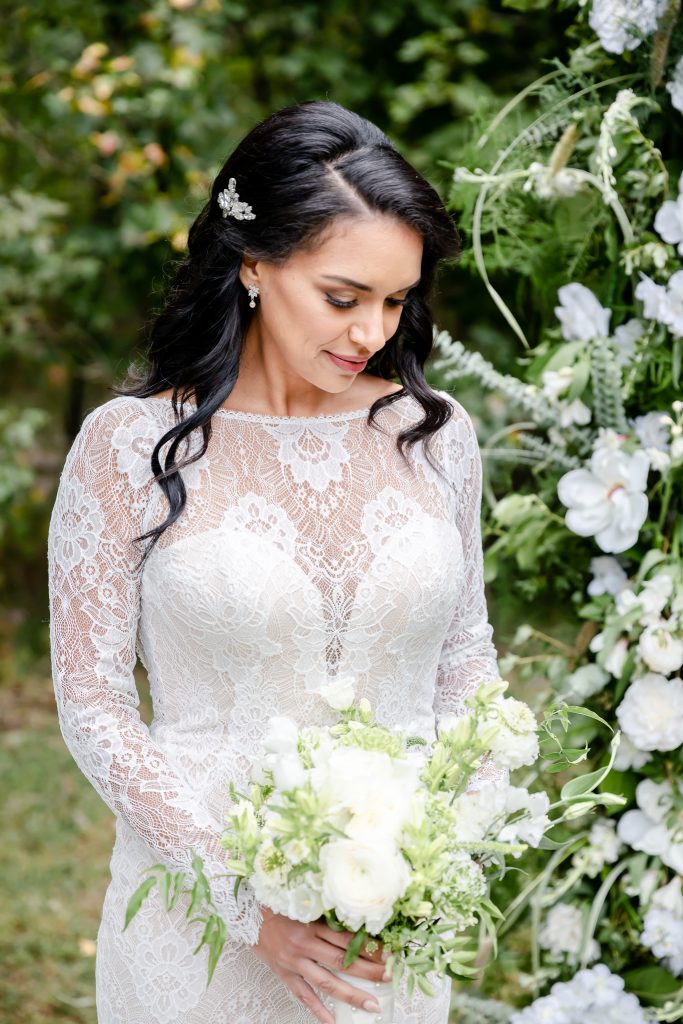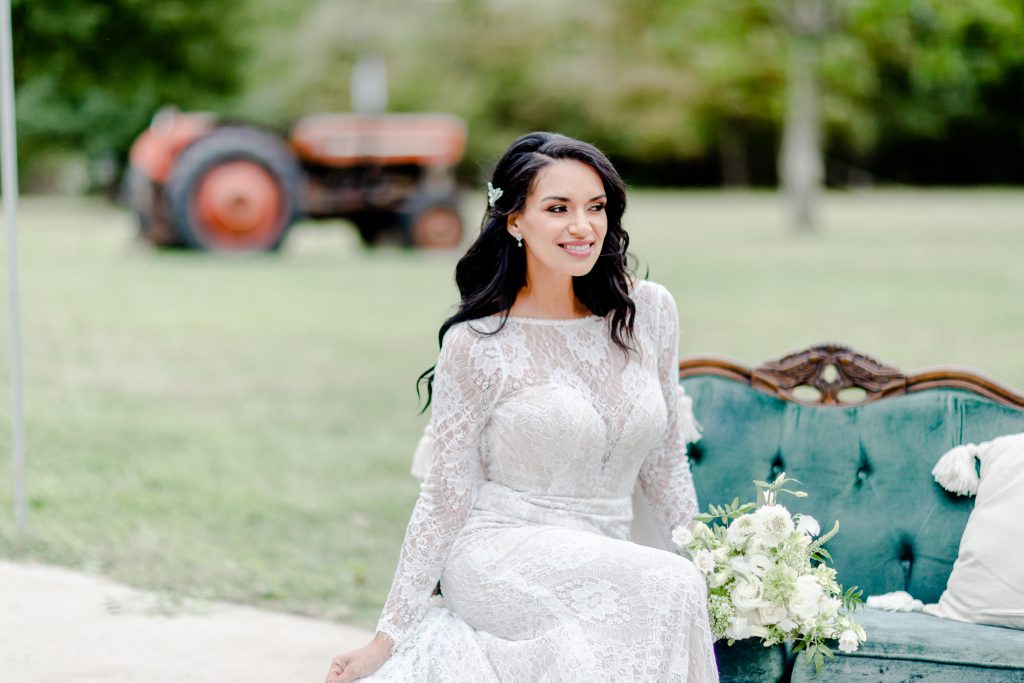 Sources:
Sehar Shafqat Photography | www.seharsphotography.com
The Glasgow Farm | www.theglasgowfarm.com
Cait & Co Events | www.caitandcoevents.com
Vintage Floral Design | www.vintagefloraldesign.com
Ava Lauren Bride | www.avalaurennebride.com
Nance's Rustic Rentals | www.nancesrusticrentals.com
Classic Party Rentals of VA | www.classicpartyrentalsva.com
Sandra Makeup Artistry | www.sandramakeupartistry.com
Chelsea Fisher Pastry Chef
Model Nikki Haun | www.nicholehaunphotography.com @nikki.haun
If you are planning a wedding in Roanoke Virginia, Richmond Virginia, Fredericksburg/Northern Virginia, The Shenandoah Valley, Coastal Virginia or in Charlottesville/ Lynchburg Va. we can help with your wedding planning and ideas.