Styled shoots are a creative way for photographers, stylists, and other wedding pros, to show off their talent and visions to inspire readers for their own wedding planning.
Today's shoot features a bridal brunch with a botanical theme.
The Scoop:
Here's what Johanna of JLM Designs told us about the inspiration for the shoot:
"When Danielly with Winding Roads Calligraphy reached out to me in early 2021 with her vision & idea of a botanical brunch-type styled shoot, I was all ears! Bright colors and lots of floral elements were the bases of our inspiration. We knew that we wanted to create a unique & fun shoot to highlight a different perspective from your typical wedding styled shoots.
A lot of the time, we often get wrapped up in the wedding day itself, (the "grand finale" of the whole wedding-planning process), but there are so many other special moments that happen leading up to the big day that are forgotten about & aren't often highlighted on a larger scale. So, we wanted to take this opportunity to highlight another fun moment that comes with planning a wedding… the BRIDAL BRUNCH/SHOWER!
Pulling from Danielly's inspiration, I immediately had the perfect, unique venue in mind; Avonlea Farms! Nestled on a 64-acre farm in Louisa, Virginia- right between Charlottesville and Richmond, we knew their incredible greenhouse was the PERFECT backdrop to bring this amazing vision to life! The Venue Owners also really wanted to highlight the greenhouse in this styled shoot, because it's what makes Avonlea Farms so unique. You don't find many venues that have vintage glass greenhouses & can host a 150-person wedding without needing a tent! "We love doing photo shoots like this, because it really illustrates our range.", says Debbie McDonald, Owner of Avonlea Farms. "On a Saturday, we could have a wonderful wedding and the next Sunday, we could host an intimate engagement party. Photo shoots like these are so clever because they highlight our vendors' skills and versatility."
Our team wanted to incorporate unique elements that you would not typically see at a bridal brunch, like the (Sugar Cube Bar), with customized signature drinks to add a pop of color! The Mobile bar with lounge area was the perfect addition and truly transported this brunch to the next level! Ashley of Ashley Dorton Photography and Iceberg Media Weddings perfectly captured the entire brunch from start to finish in the most beautiful way. Bridal Brunches are a memory many brides don't think to capture through professional photo and video, but might consider after seeing this gorgeous photo gallery and highlight video. (Check them out below!)
Customized signage by Winding Roads Calligraphy and customized floral displays from Poppin' Peonies Floral were incorporated throughout the set, adding lots of nature and vintage elements with pops of color to bring this vision to life. "Stunning Hair Design by the Talented Brittany Keener and Professional Makeup By the amazing Haley Rose Beauty gave our models a fun and effortless look fit for any celebration with the girls."
Custom sweet treats from 5th House Treats and a gorgeous hand-painted cake from Jae's Cakes brought fun pops of color and added a thoughtful touch to your typical brunch buffet.
An important note to highlight within this shoot is women empowerment. Following such an intense season of life for us all, women empowering women and having your "tribe" by your side through it all is really what this past year has meant for us all! This intimate gathering allowed us to highlight the very real decisions brides have been faced with this year leading up to their wedding. The reality is, quality over quantity is what has "taken the cake" during the shutdown. We really wanted to capture the raw & candid moments between a tight group of friends, as well as highlighting how fun these moments can be when working with a team of professionals!
This group of highly-talented (mostly female) entrepreneurs had so much fun working together to make this styled shoot possible. The energy from everyone involved was contagious and made this better than we could have imagined. It's incredible to see all the planning, hard work and many creative minds come together to produce this fun showcase! We hope you enjoy our creation and will consider working with the incredibly talented members of our vendor team for your next event".
What we love:
We usually see wedding themed inspired shoots which focus on the wedding day, so we are totally loving the brunch theme with the bride and her besties having a blast in a beautiful setting.
The natural elements mix beautifully with the soft blush & pastel tones that compliment the drinks, table settings, and gorgeous stationery and invites.
The choice of a venue that is a botanical wonderland just adds to the magic of the day.
And that cute mobile bar has us wanting to throw a party just like this!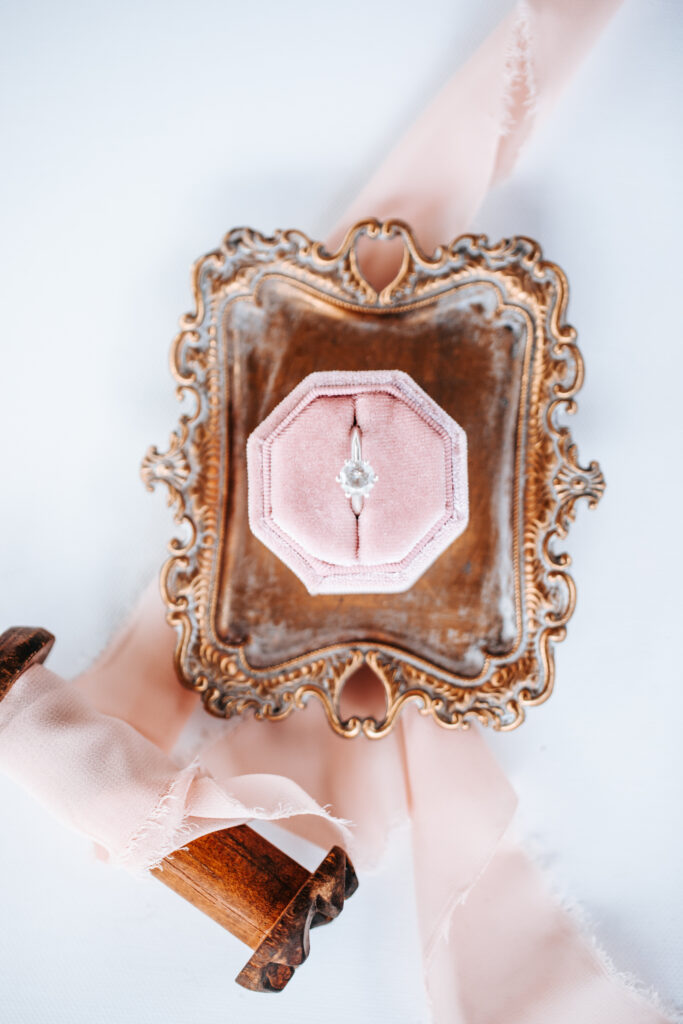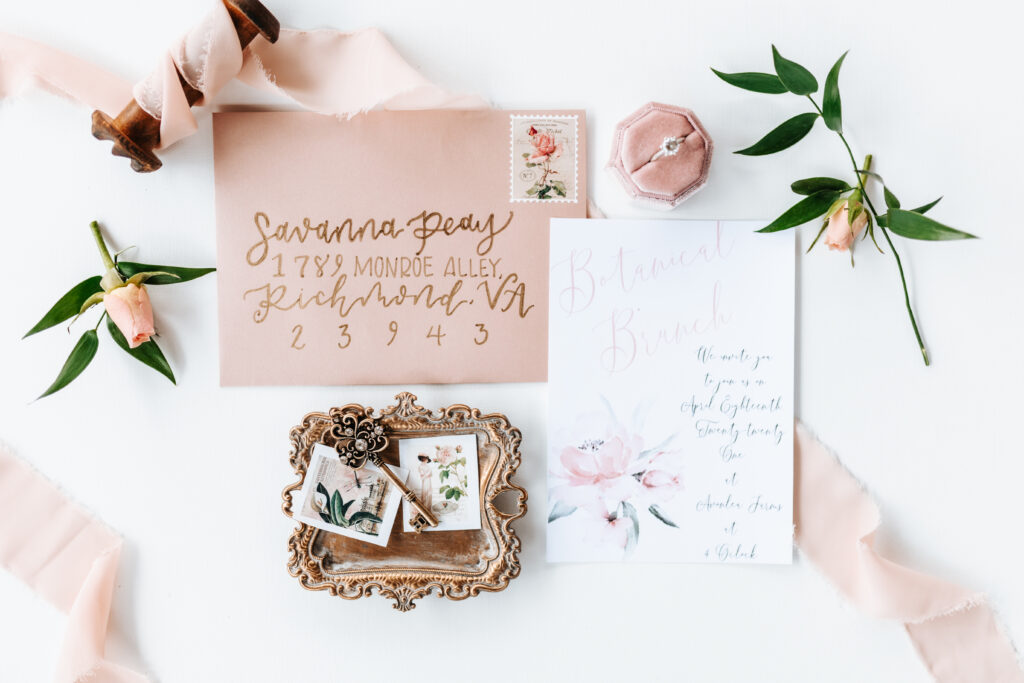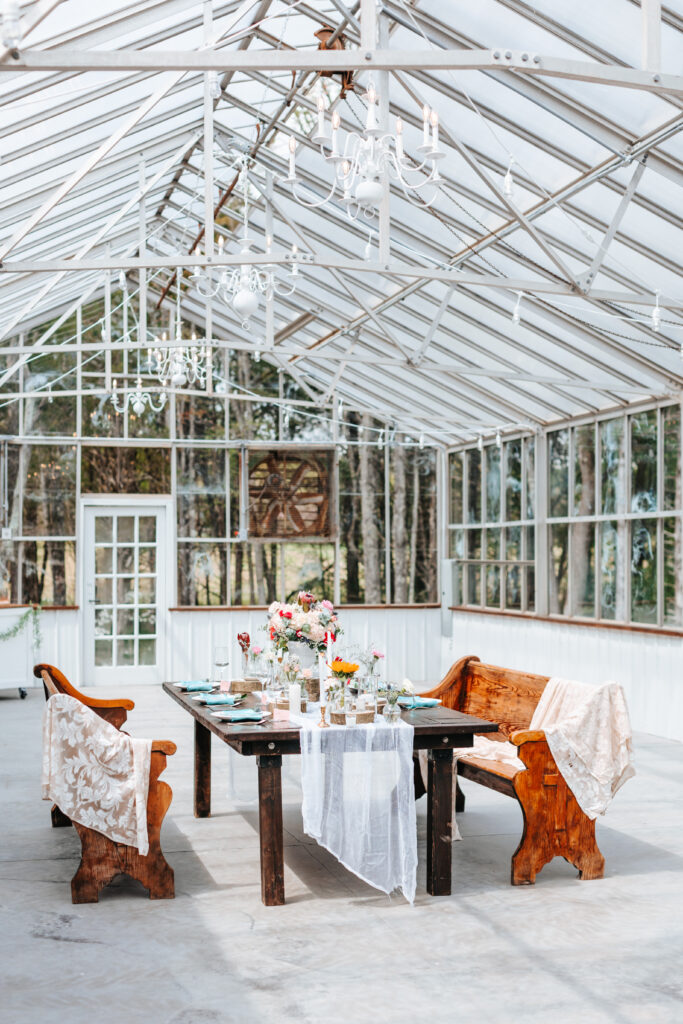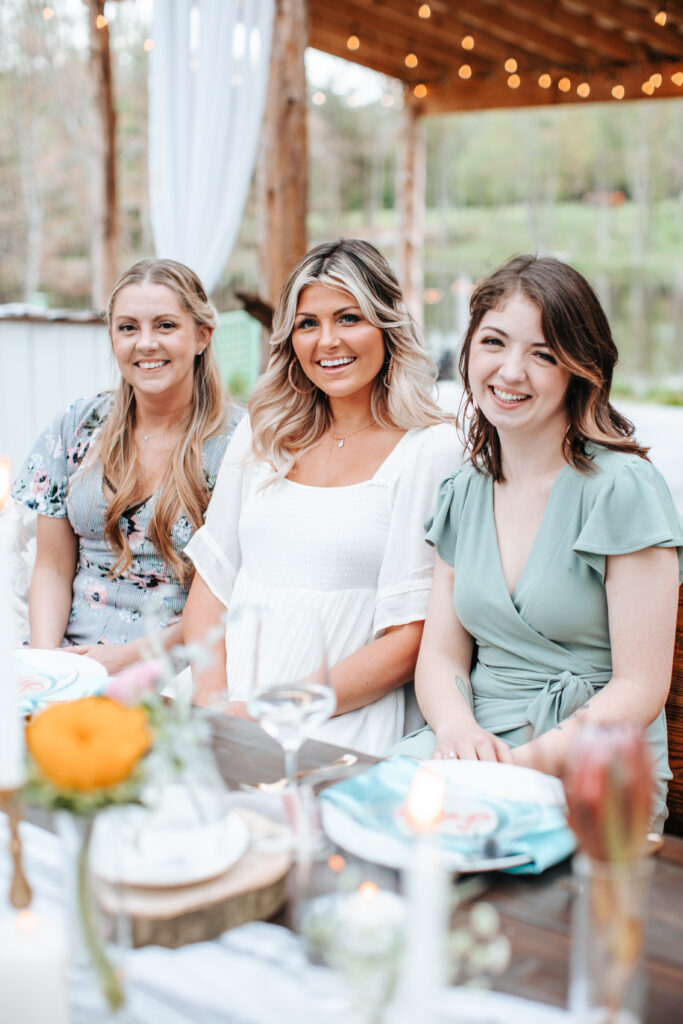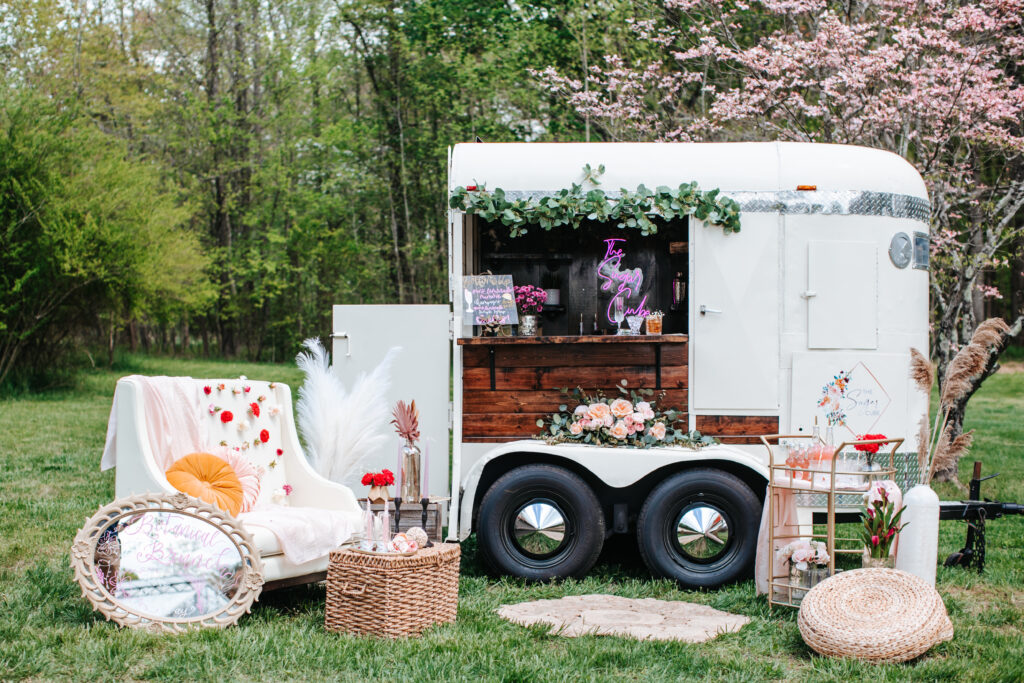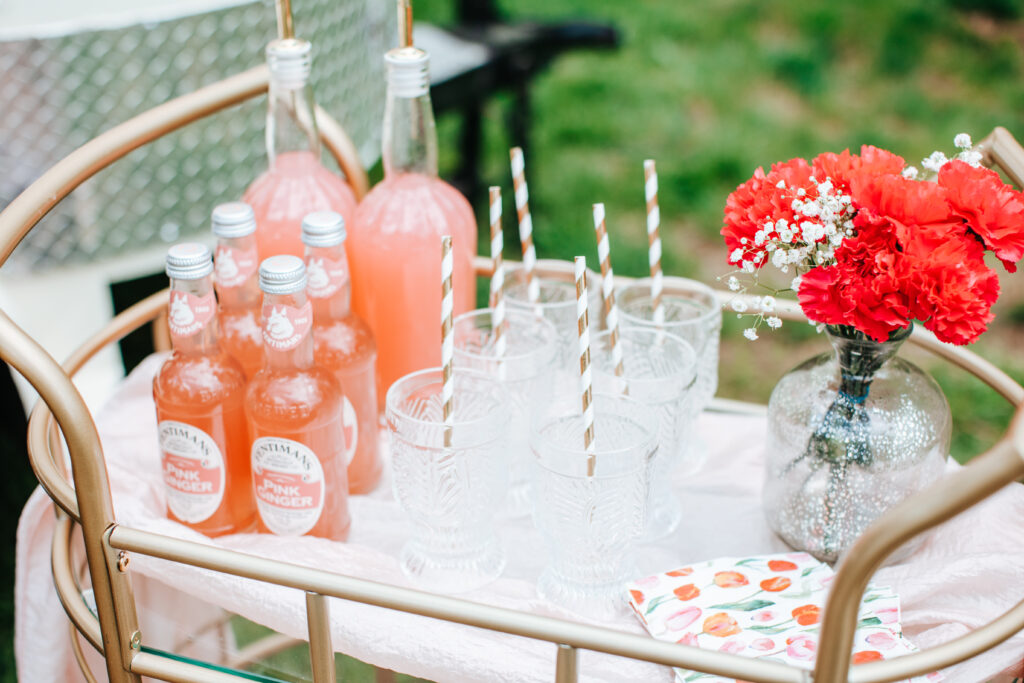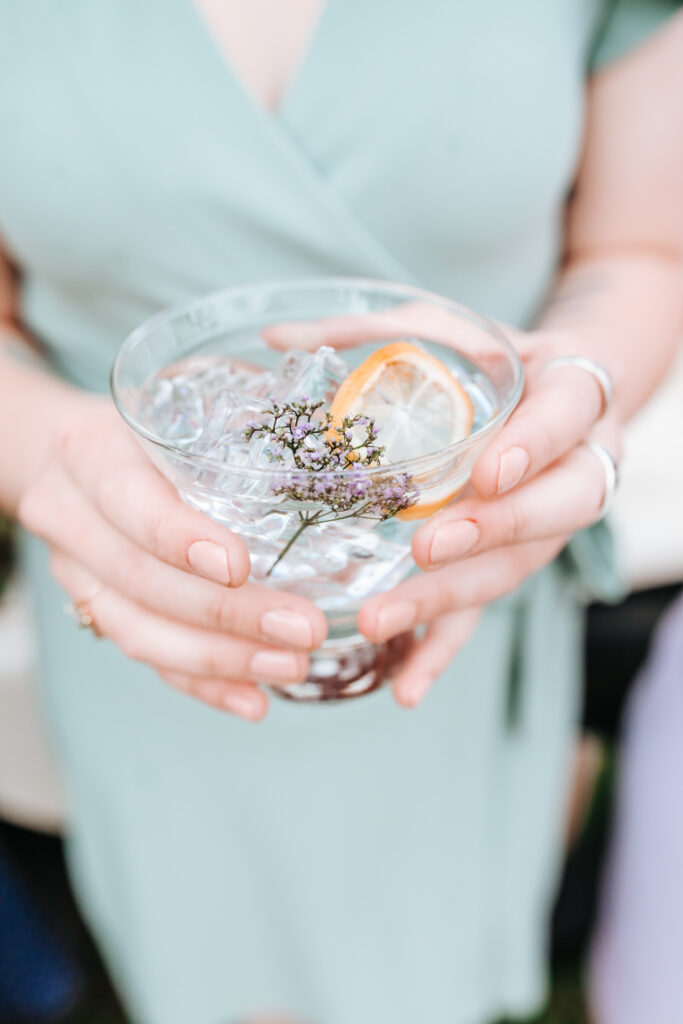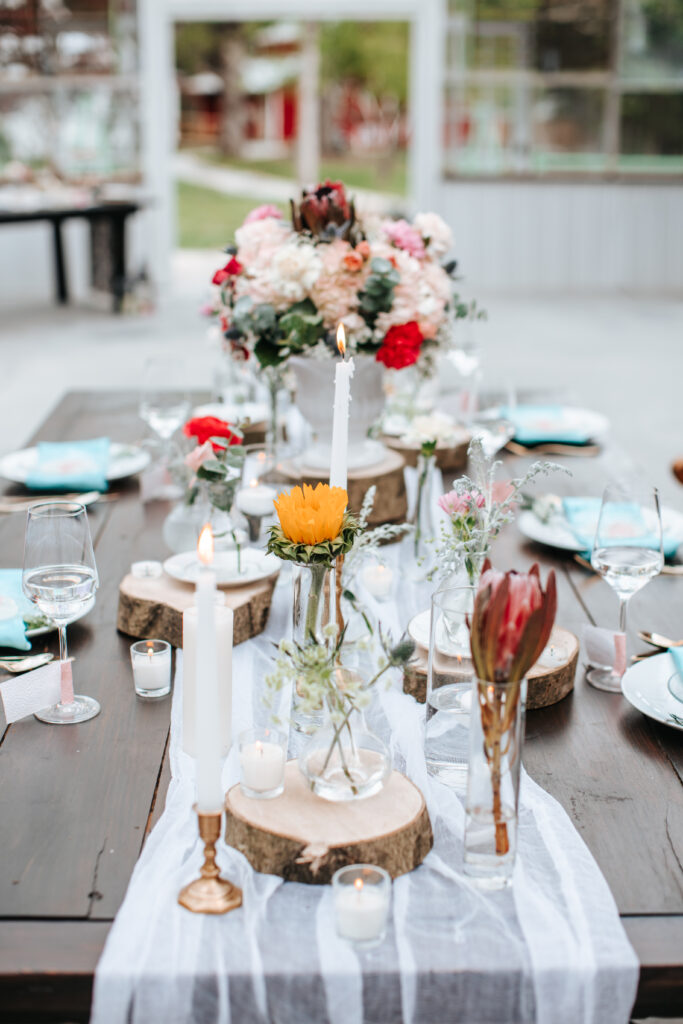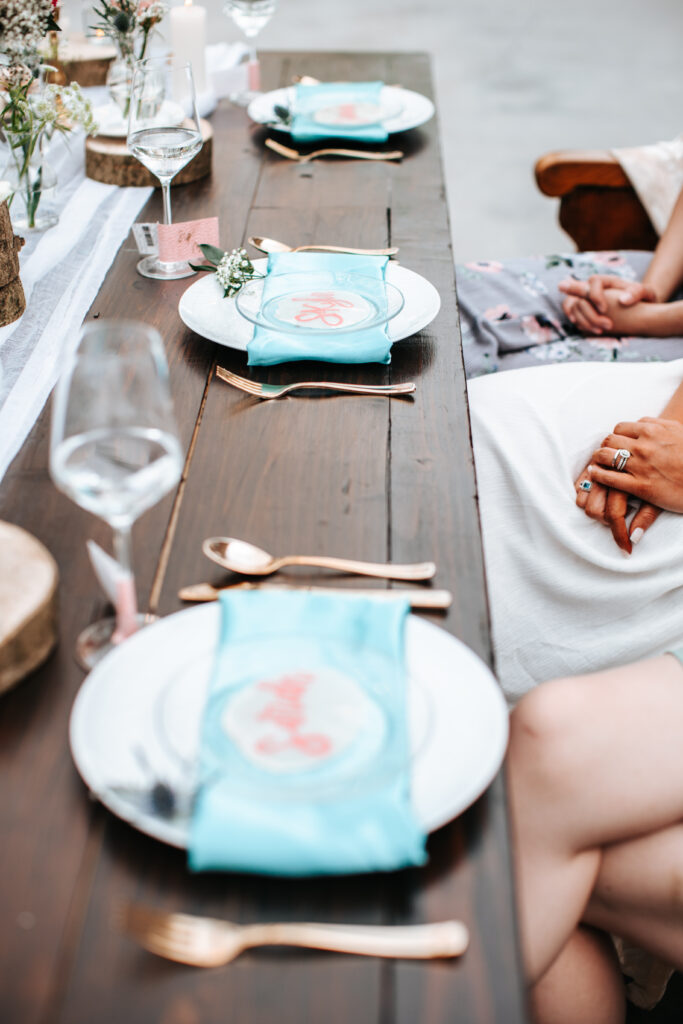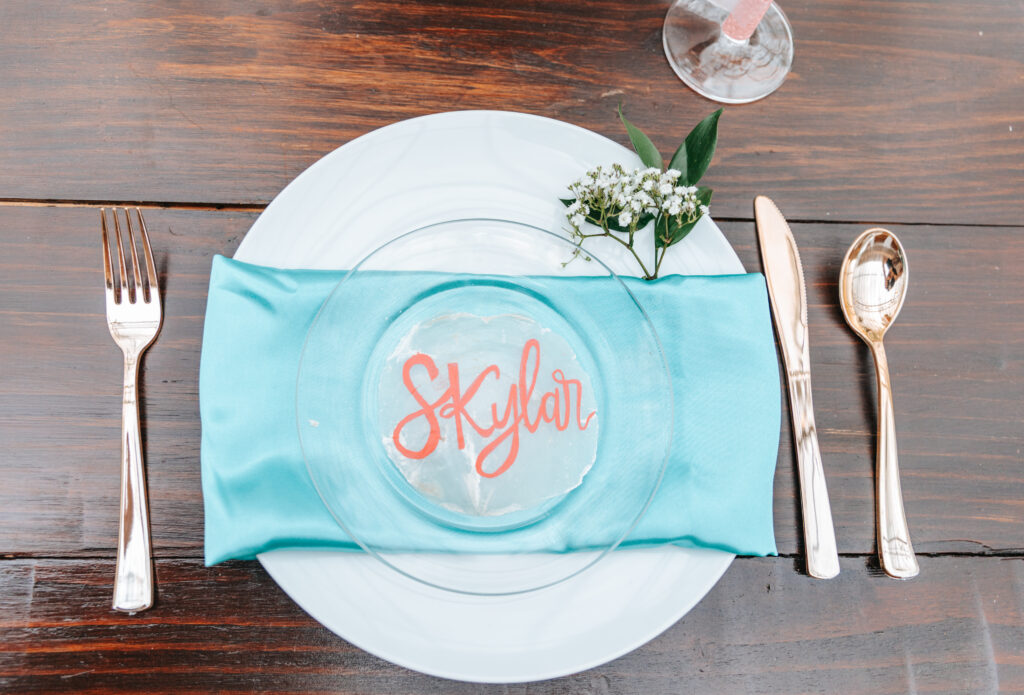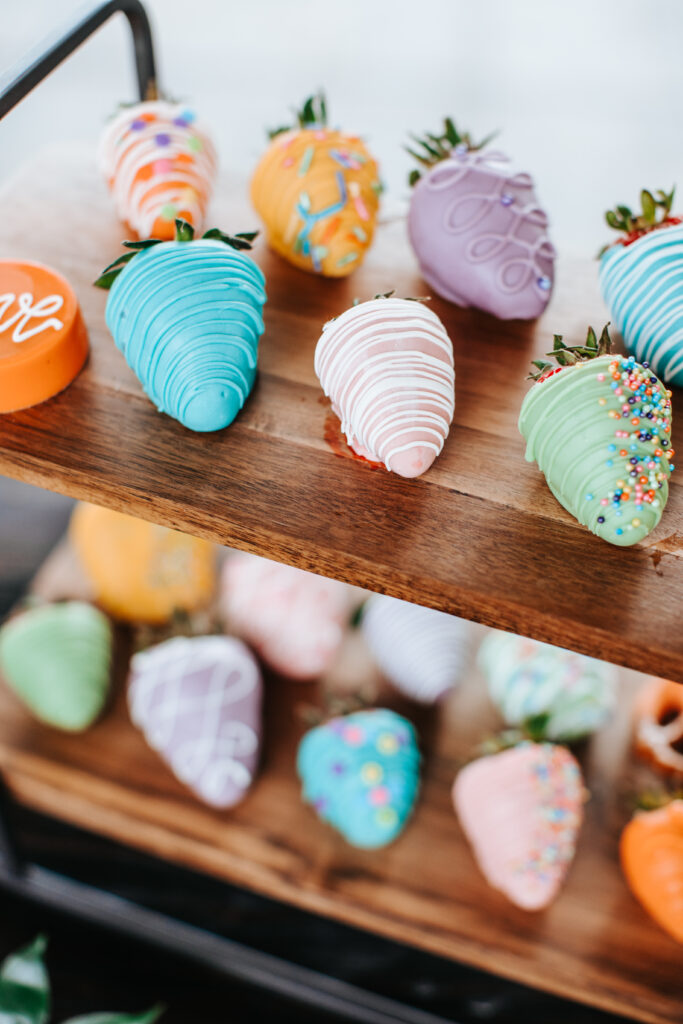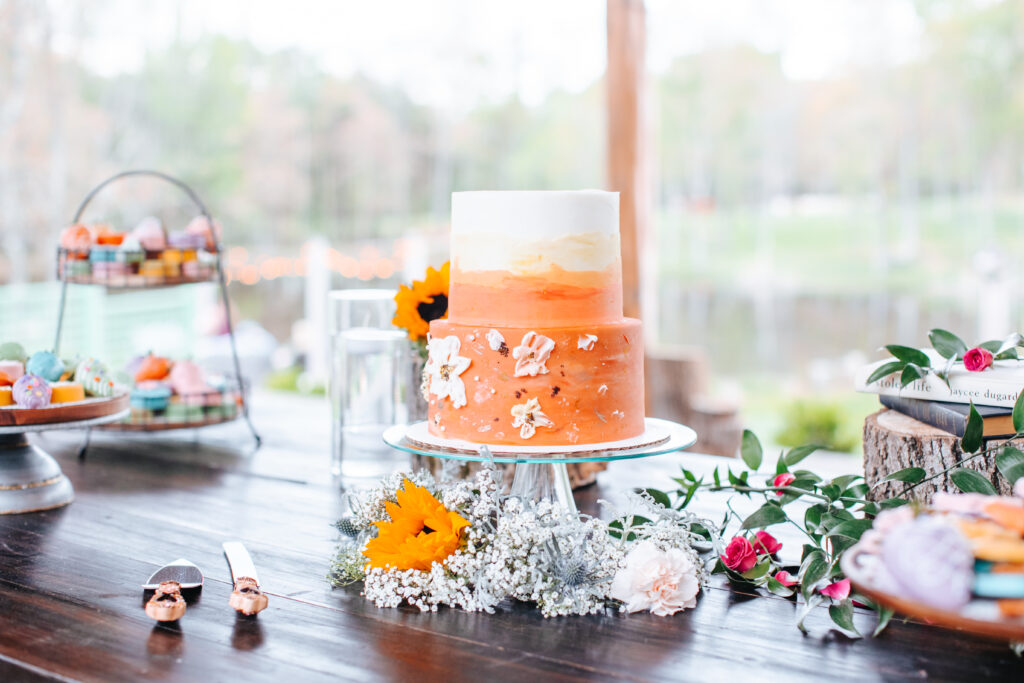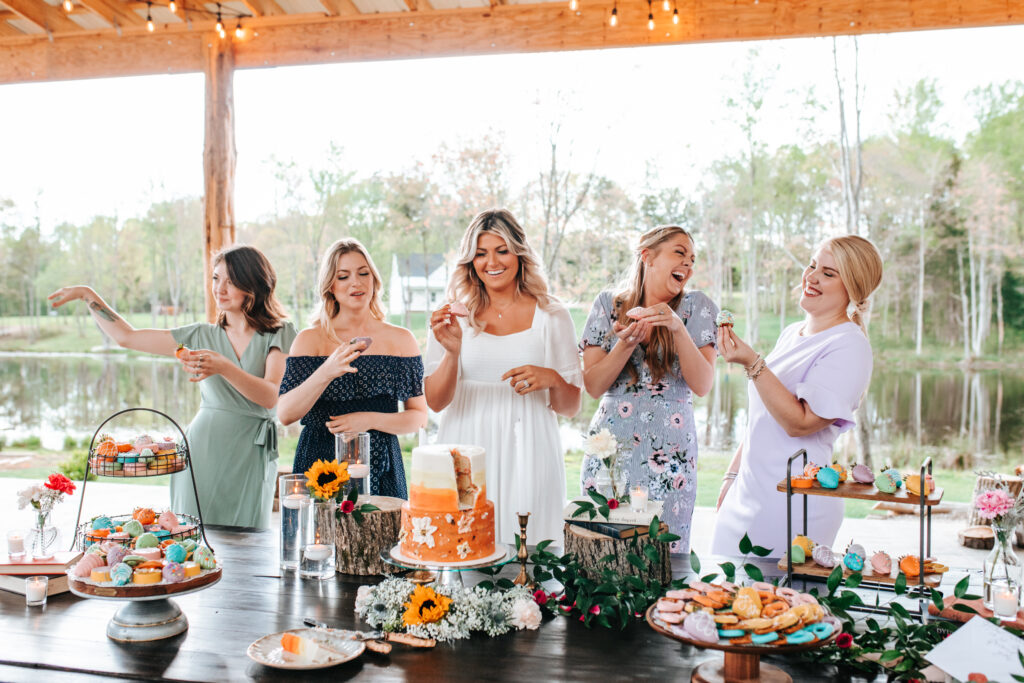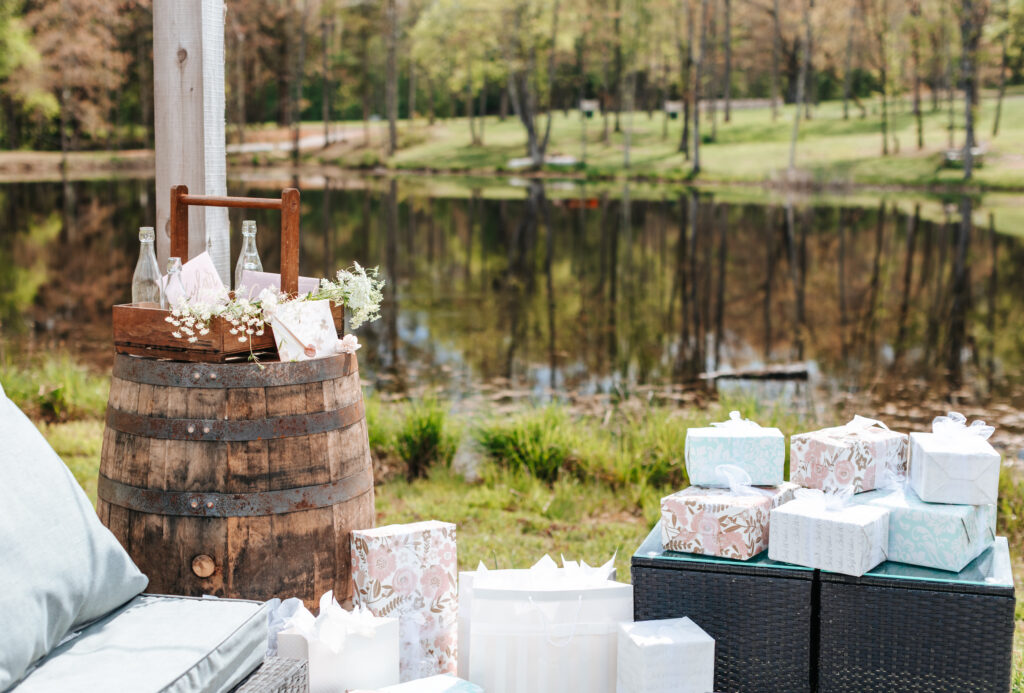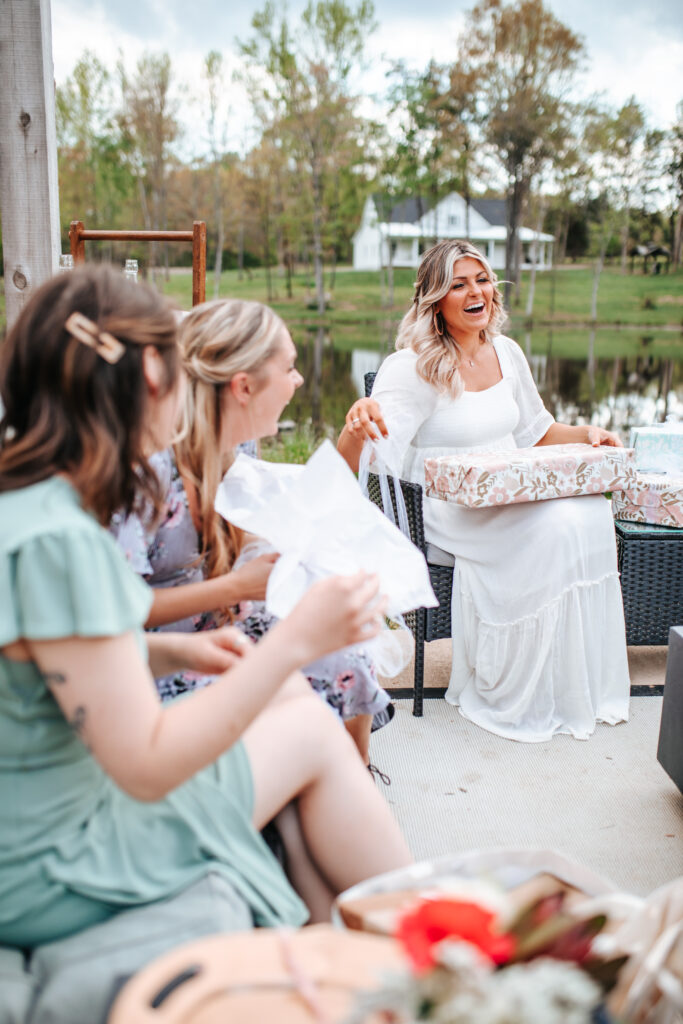 Sources:
The Sugar Cube Bar: @thesugarcubebar
https://www.instagram.com/thesugarcubebar/
"We bring the cutest little traveling bar to you! Our vintage horse trailer creates an unforgettable experience at your event that's not only the perfect backdrop but includes impeccable bar service and some really tasty cocktails."
JLM Design & Events: @jlmdesignandevents
https://www.jlmdesignevents.com/
"JLM Design & Events is a newly founded, design and events company, located in RVA, where we specialize in designing, planning & coordinating memorable occasions! We offer a wide variety of services & packages that can be customized to fit each client's specific needs, because as we know every wedding & event is a completely unique, personal experience."
Winding Roads Calligraphy: @windingroadscalligraphy
https://www.windingroadscalligraphy.com/
Instagram @windingroads_
"I am an artist of all levels and have a passion for creating beautiful things! From weddings, home decor, and special occasions to graphic designs and stationery! I love bringing my Pinterest dreams to life through design and use my love for writing and words with my calligraphy!"
Poppin' Peonies Floral: Facebook @poppinpeoniesfloral
Instagram @poppinpeoniesfloral
TikTok @poppinpeoniesfloral
"Poppin' Peonies is an up-and-coming floral design business in the Metro Richmond area. The owner Bre is a vibrant, coffee loving, emergency medicine professional who loves the beach and all types of vibrant flowers! With her busy lifestyle, flexibility and structure are key. Bre has worked in both the greenhouse and with other designers creating floral masterpieces over the last 4 years and loves learning about new tools and mechanics to make your floral design dreams come to life! When working with Poppin' Peonies, you can expect a fun, light and inspiring atmosphere full of creativity. Bre can't wait to work with you to create the wedding of your wildest dreams! "
5th House Treats: Facebook: https://www.facebook.com/5thhousetreats/
Instagram: https://www.instagram.com/5thhousetreats/
TikTok: @5thhousetreats
"Fortune Boykin, started 5th House Treats in January of 2021. In early 2020 when the pandemic was at it's worst; I lost my job and had to start picking up side jobs. With more free time I started baking more and getting creative with our desserts after dinner. I've been baking with my aunt and my mother for as long as I can remember and it's always made me so happy. So I thought, "why not make this my side job and also make other people happy in the process." This business has been so rewarding in more ways than one. Starting from what seemed like a negative situation has turned into one the best moments of my life."
Hair by Brittany: @hairbybrittany19
"My passion is bringing out the beauty that's within you."
Iceberg Media: @icebergmediallc
@icebergmediaweddings
http://www.icebergmediallc.com
"Every Iceberg Media wedding video is a blend of cinematic artistry and raw emotion. With every wedding, we are given the chance to dive deep and discover those intimate details that make your story especially unique to you. We strive to showcase those candid, quirky, and real moments that give your special day the character it deserves.
Only 10% of an iceberg is visible from the surface. At Iceberg Media, we want to show the other 90% of your story."
Ashley Dorton Photography:
www.ashleydortonphotography.com
Instagram: @ashleydortonphotography
Facebook: facebook.com/ashleydortonphotography

"I'm Ashley, the magic-maker behind the camera! I'm a passionate, full-time professional photographer located in Richmond, VA, specializing in weddings & events, family, boudoir, and Real Estate Photography. It's an honor to document each and every moment my clients cherish most; capturing family heirlooms for generations to come. I believe in spreading positivity, supporting other small businesses, encouraging others to reach for their dreams, giving back to my community, and nurturing long-lasting relationships with my amazing clients. Photography has been my life-long passion, and I'm SO grateful to call it my career. Now Gladly Accepting 2021-2022 Bookings."

Haley Rose Beauty: Instagram: @haley.rose.beauty
Website: haleyrosebeauty.com
Facebook: facebook.com/haleyrosebeauty.rva
Hey, Beautiful! My name is Haley, owner and lead artist of Haley Rose Beauty! I am an on-location, licensed and insured, bridal and special event makeup artist serving the Richmond, DC, and Charlottesville areas. I have about 3 years experience in the industry, and strive to help women look their best while feeling true to themselves. Feel free to reach out via e-mail or social media with any questions or date inquiries! 🙂
Jaes Cakes: Facebook: @JaesCakes
Instagram: @JaesCakess
http://www.jaescakes.com/
Custom wedding and event cakes, fun weekly cake flavors, cupcakes, drop cookies, and macaroons

Avonlea Farms Wedding & Events Venue:
Instagram: @avonleafarms
Website: www.avonleafarms.com
Facebook: facebook.com/AvonleaEverAfter
What started as a tiny dream in 2015 became a purpose in 2017 when we purchased the land that would become Avonlea Farms. For the next three years we would work every weekend (on top of full time jobs for all of us) to make this dream come alive.
Now, in 2020 we can finally start living out our happily ever after- which means we get to help you start yours.
Avonlea Farms is nestled on a 64 acre farm in Louisa, Virginia- right between Charlottesville and Richmond. Come take a peek at what we've done for you!
We can't wait for you to fall in love with Avonlea the way we did.