Styled shoots are a creative way for photographers, stylists, and other wedding pros, to show off their talent and visions to inspire readers for their own wedding planning.
Today's shoot was put together by a group of Richmond wedding pros and Faith Photography.
The Scoop:
Here's what Faith Photography has to say about the backstory for this shoot:
"Our couple wanted to bring the charming comfort of Martha's Vineyard to the grandeur of Virginia's exquisite estates. By tying in beautiful bright and bold colors of summer, and hints of nature through purposeful styling, our vision was to unite their love for old-world quaintness with an appreciation of luxuriant architecture. We immediately knew upon seeing The Estate at River Run, that there would be no other venue to complete the vision as ideally as this one. The Georgian Revival offers 22,000 square feet of stateliness, featuring ornamental cornices and 18-foot columns with gilded Corinthian capitals. The character of the property and its palatial attributes played a key role in the couple's inspiration outline".
What we love:
I admit it, I am a push over for stately historic venues and this charming property exudes southern charm.
Sophisticated invitations garnished with gold and wax seals is a hint to guests to expect an elegant affair.
The setting is a perfect backdrop for the elegant details, love, love, LOVE the fruit mixed in with the florals and the table settings blue pattern is heavenly.
And the sweeping grand stair case sets the tone as the brides makes her entrance.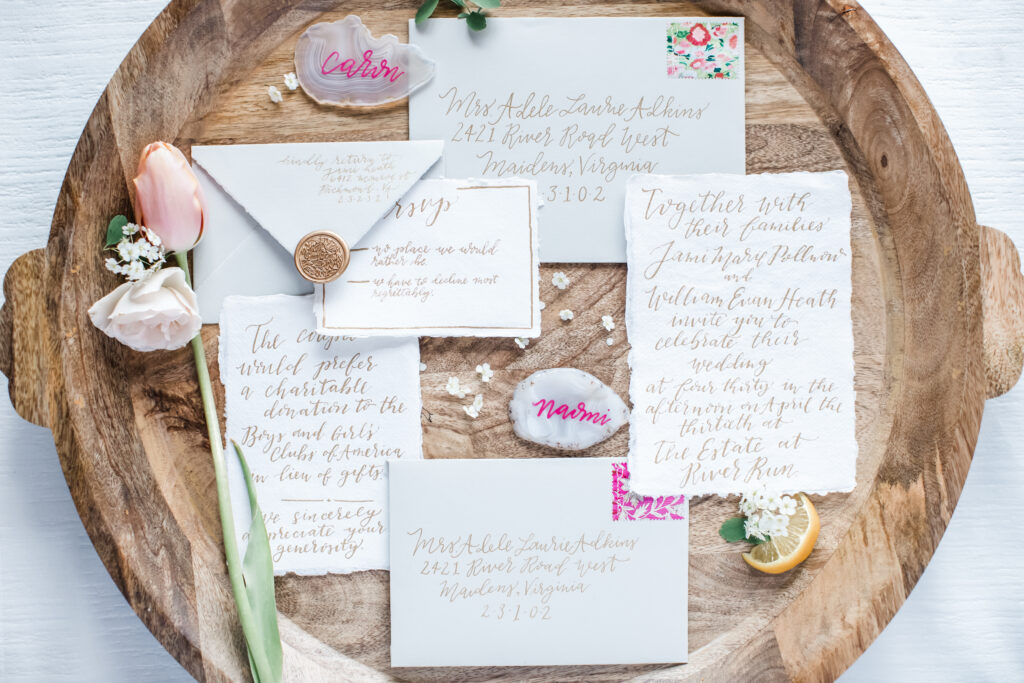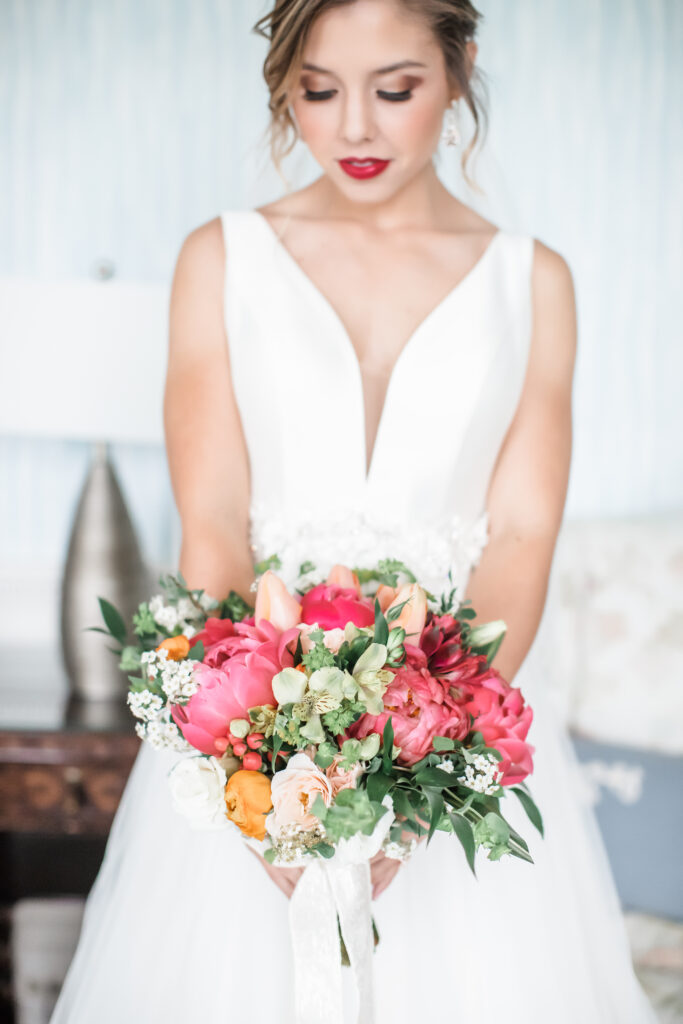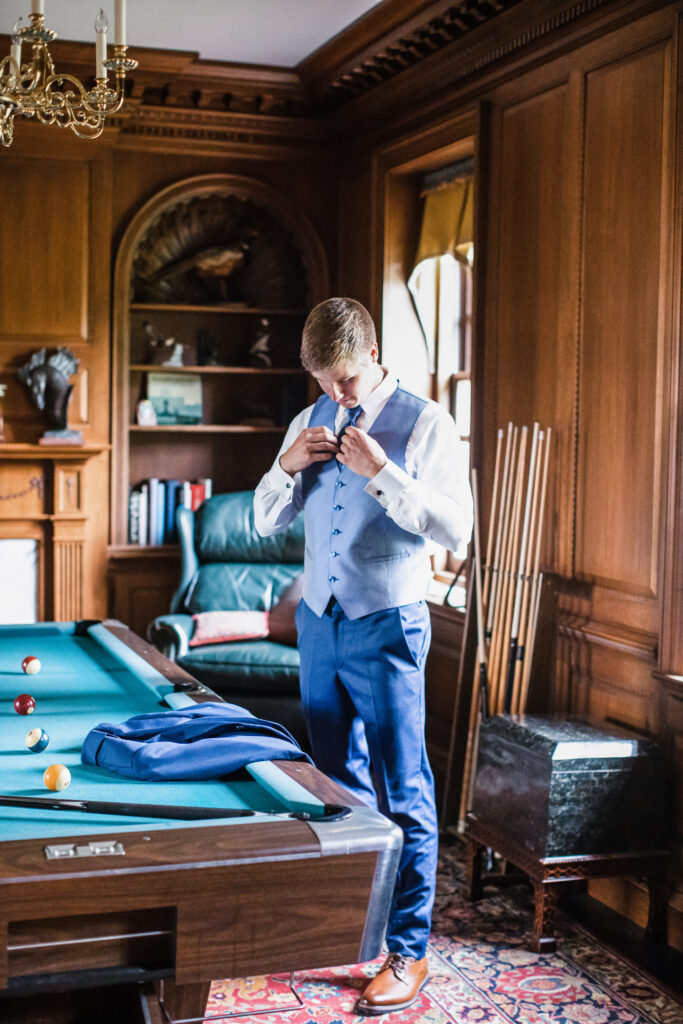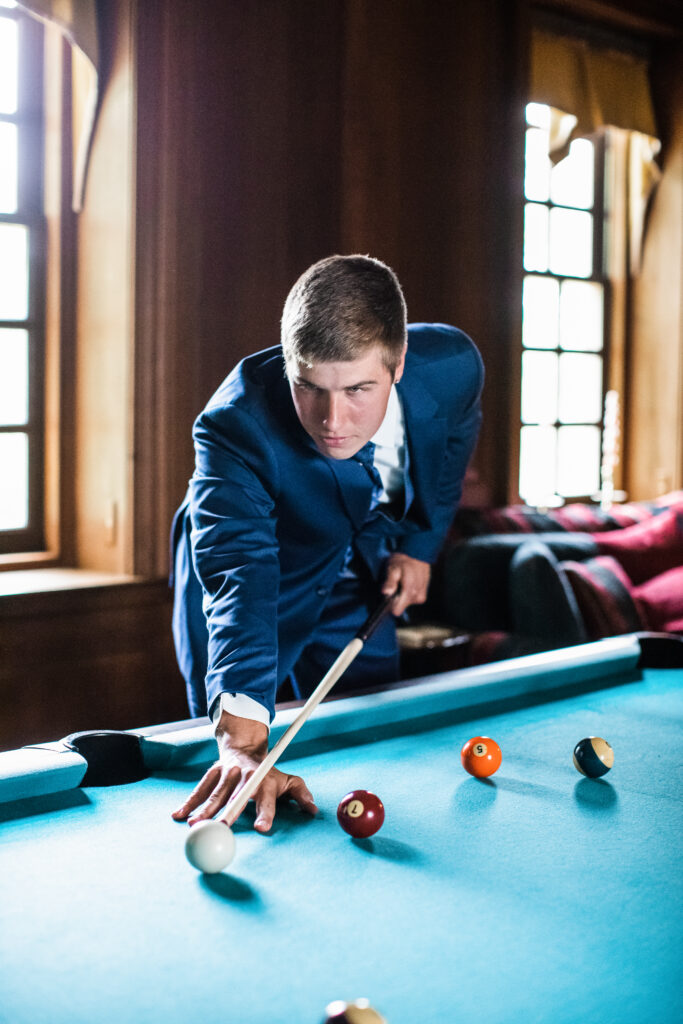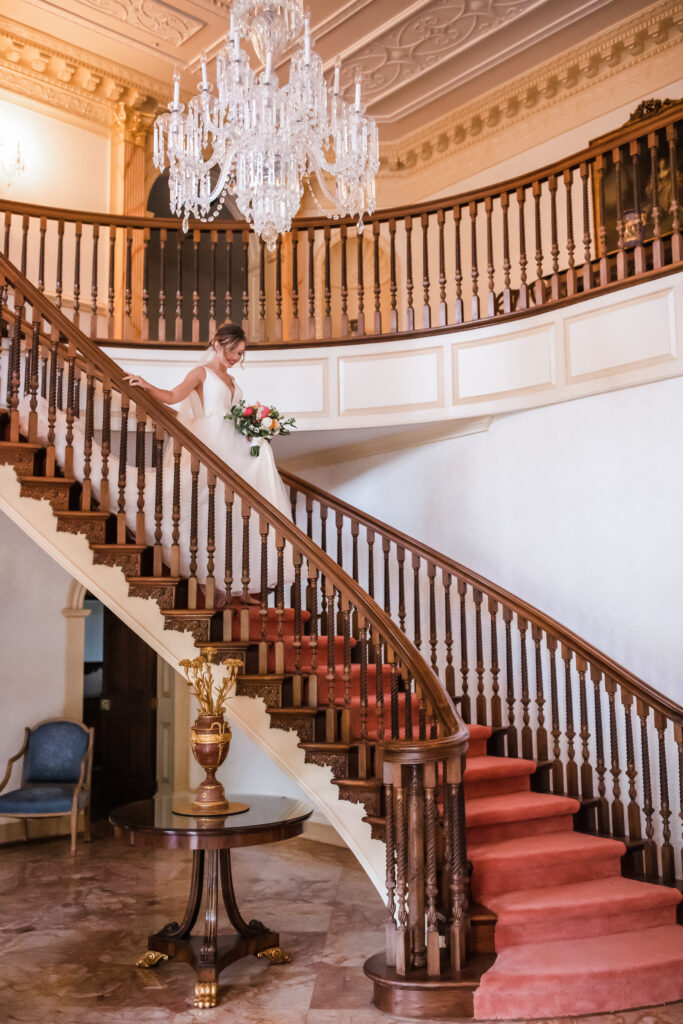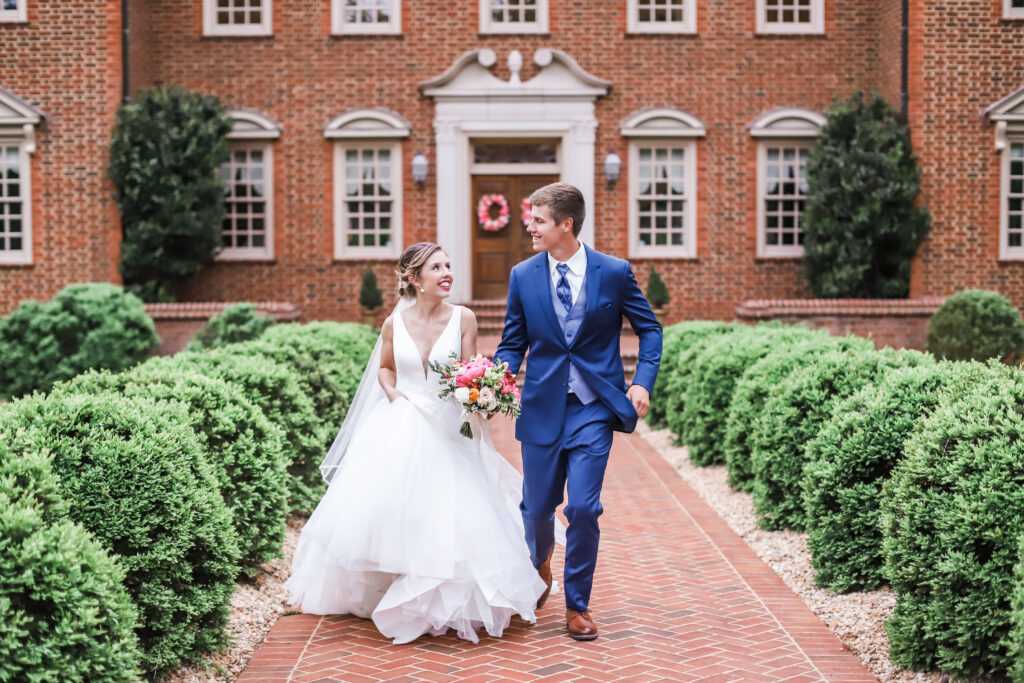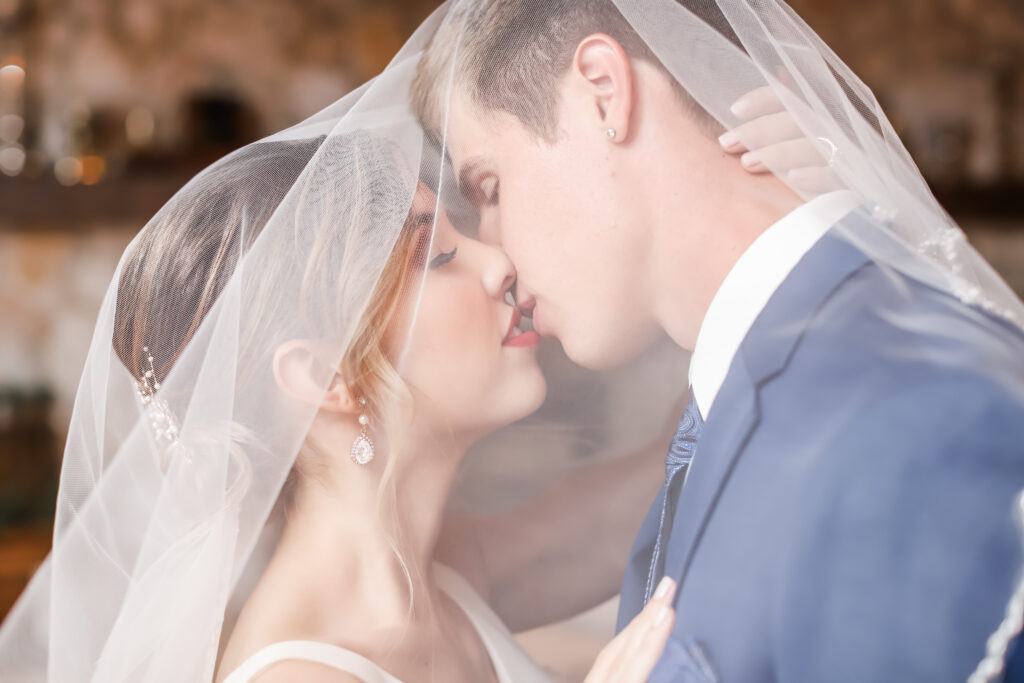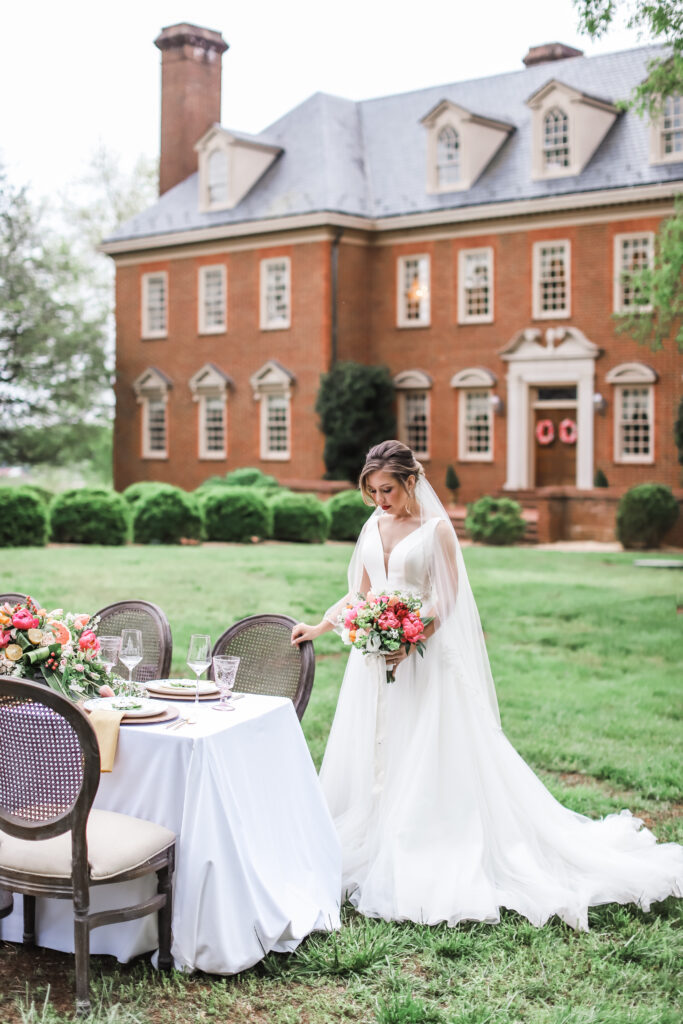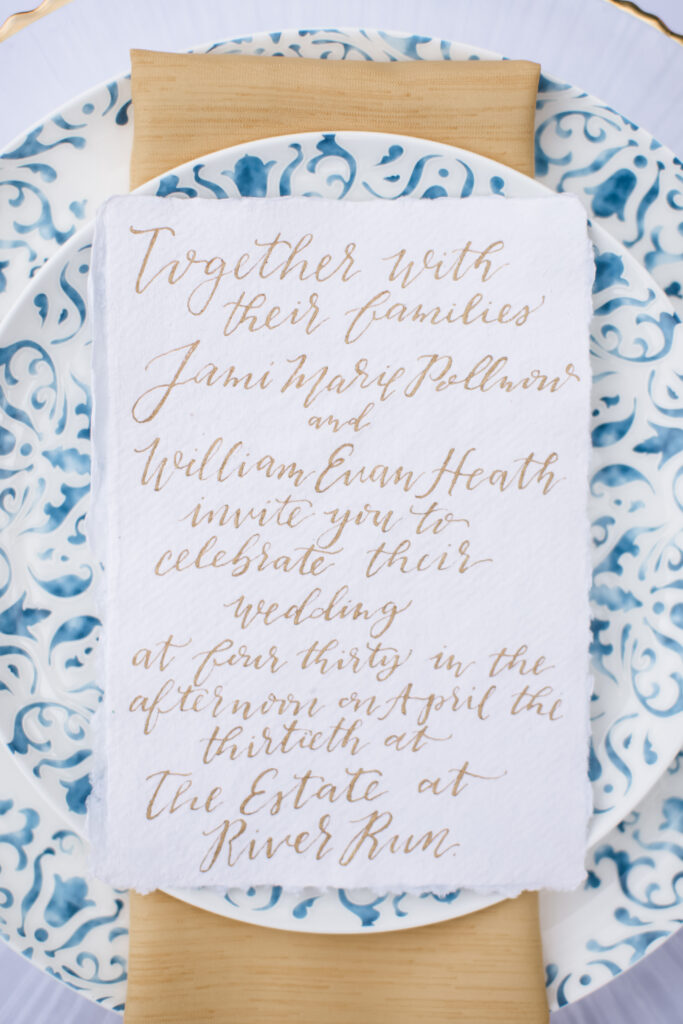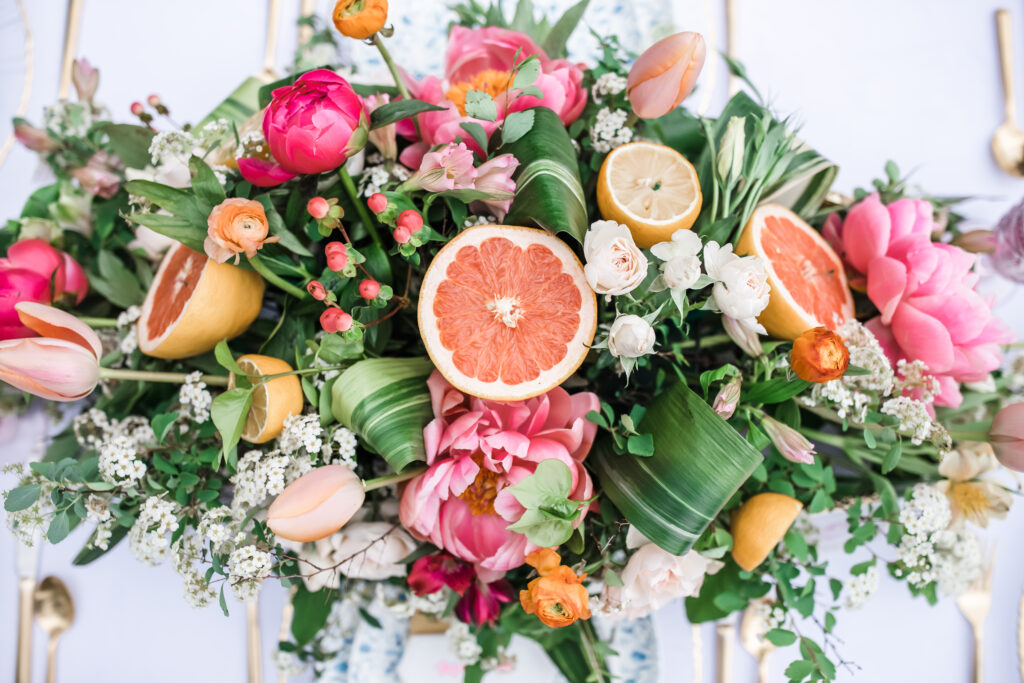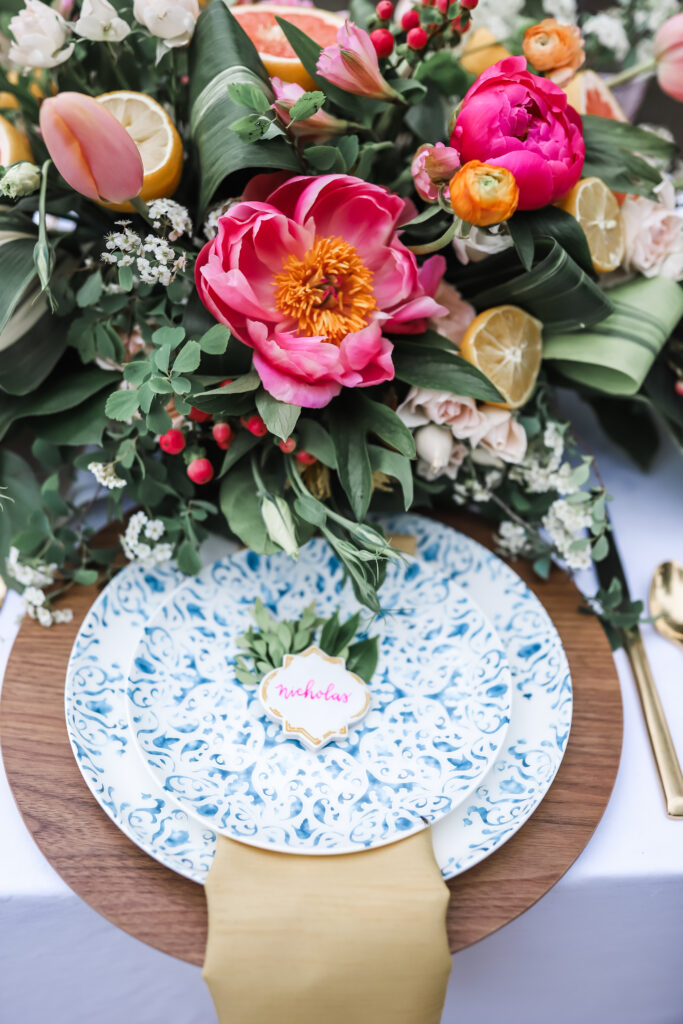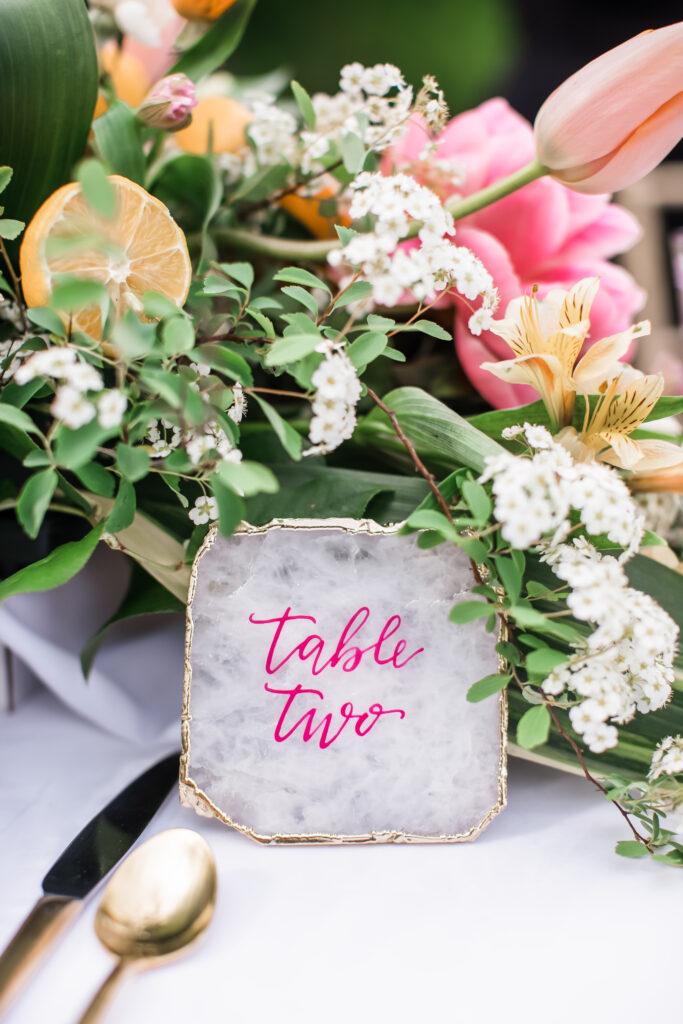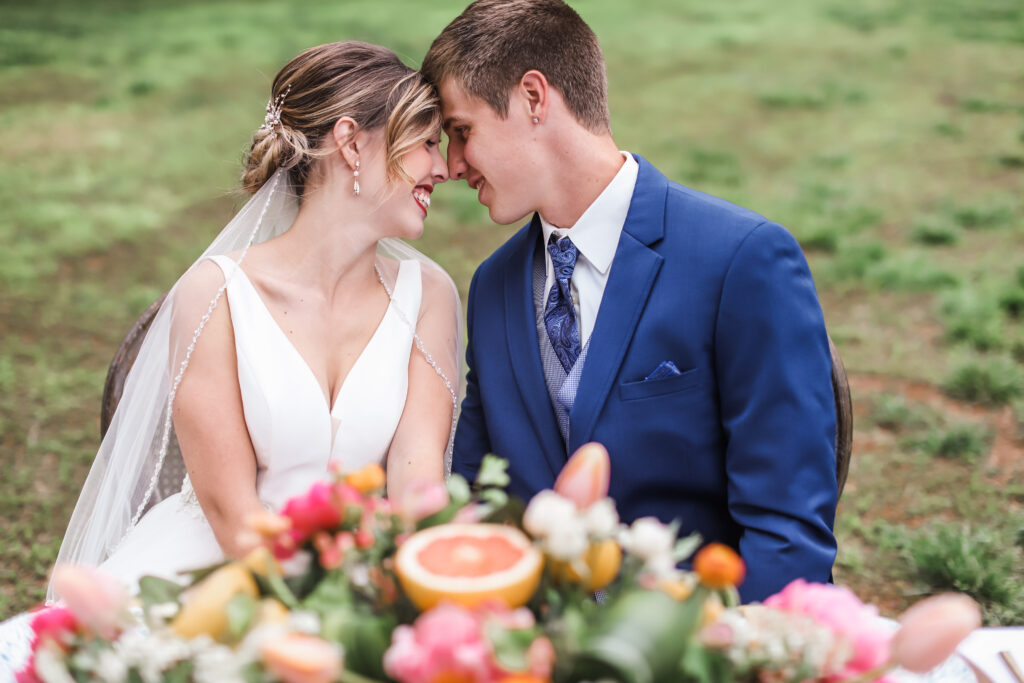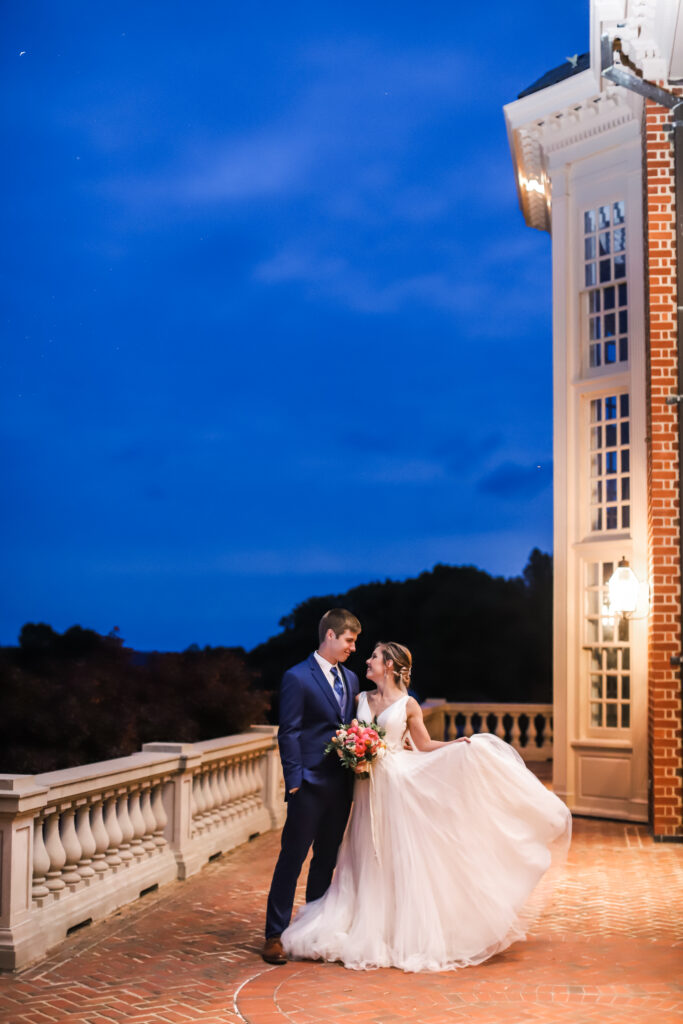 Sources:
Photography:
Ashley Duke
Faith Photography
https://www.instagram.com/ashleyduke_faithphotography/
https://www.facebook.com/ashleyduke.faithphotography
Venue:
The Estate at River Run
https://www.theestateatriverrun.com
https://www.instagram.com/estateatriverrun/
https://www.facebook.com/EstateAtRiverRun
Event Planner:
Amy Lewis
The Event Collective RVA
https://theeventcollectiverva.com/
https://www.instagram.com/eventcollectiverva/
https://www.facebook.com/eventcollectiverva
Florals:
Lauren Ross
Weddings By Vogue
https://www.weddingsbyvogue.com
https://www.instagram.com/weddingsbyvogue/
https://www.facebook.com/Vogueflowers
Attire:
Sharon Townsend
Tiffany's Bridal
https://www.instagram.com/tiffanysbridal/
https://www.facebook.com/TiffanysBridal
Rentals:
Rent E-Quip
804-520-7100
https://www.instagram.com/rentequipva/
https://www.facebook.com/rentequip
Invitations & Calligraphy:
Jami Heath
Noted Calligraphy
https://www.instagram.com/notedcalligraphy/
https://www.facebook.com/OurCuratedDesign
Hair & Makeup:
Payton Hackney
Hacked Hair Salon
https://www.instagram.com/hackedhairsalon/
https://www.instagram.com/pghackney_hairstylist_mua/
Models:
Brittany & Nicholas Flemion
https://www.instagram.com/brittany.lynnn/