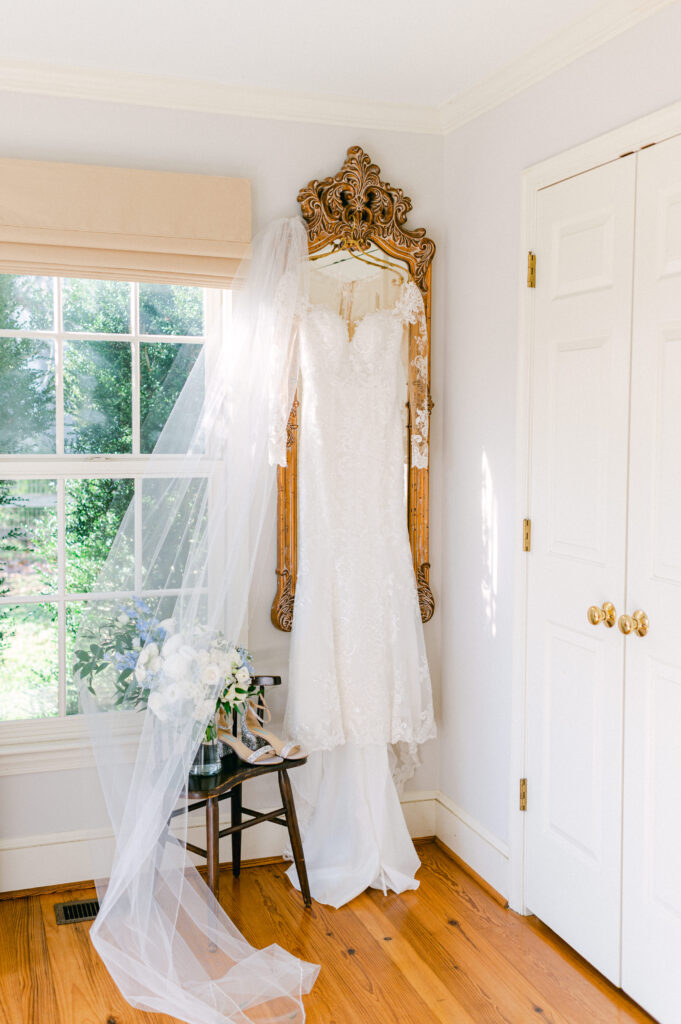 This week's beautiful Virginia weddings feature comes to us from a happy couple who met in "true millennial dating world fashion" on Bumble. Jackie says, "[Jon-Erik and I] had both been struggling to find what we were looking for in a partner in our day-to-day lives. His profile mentioned his faith, his love of being active and outdoors, and I thought he had a great beard.
"So, we met up for coffee in the Mosaic District of Fairfax. We talked for several hours and our next date involved hiking and a brewery, and the third date was rock climbing with donuts. And from there we were hooked, and the rest is history!"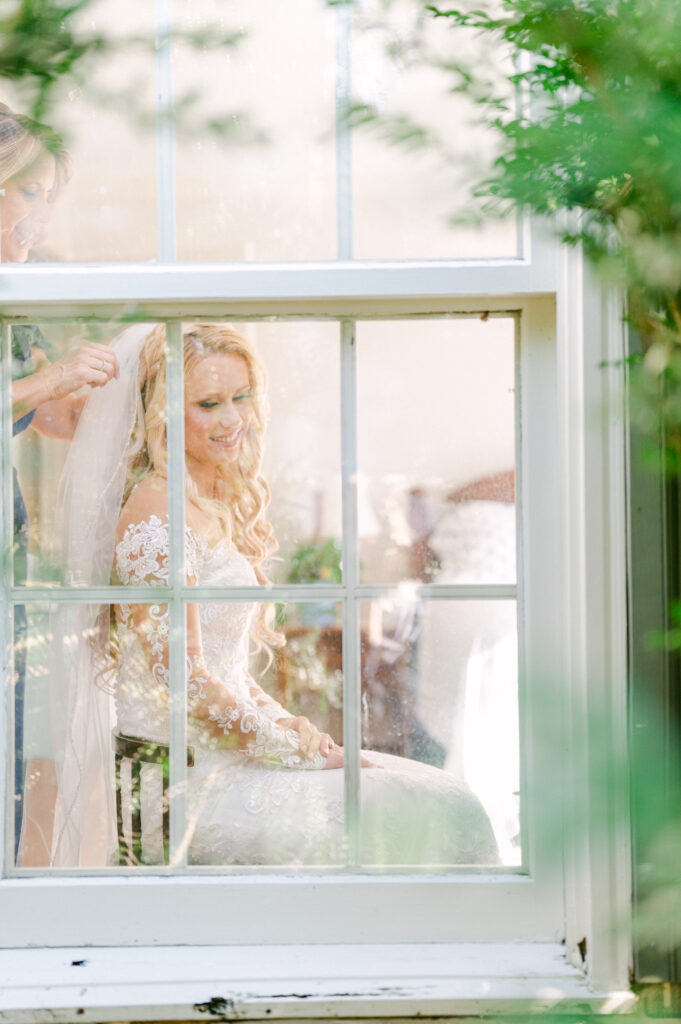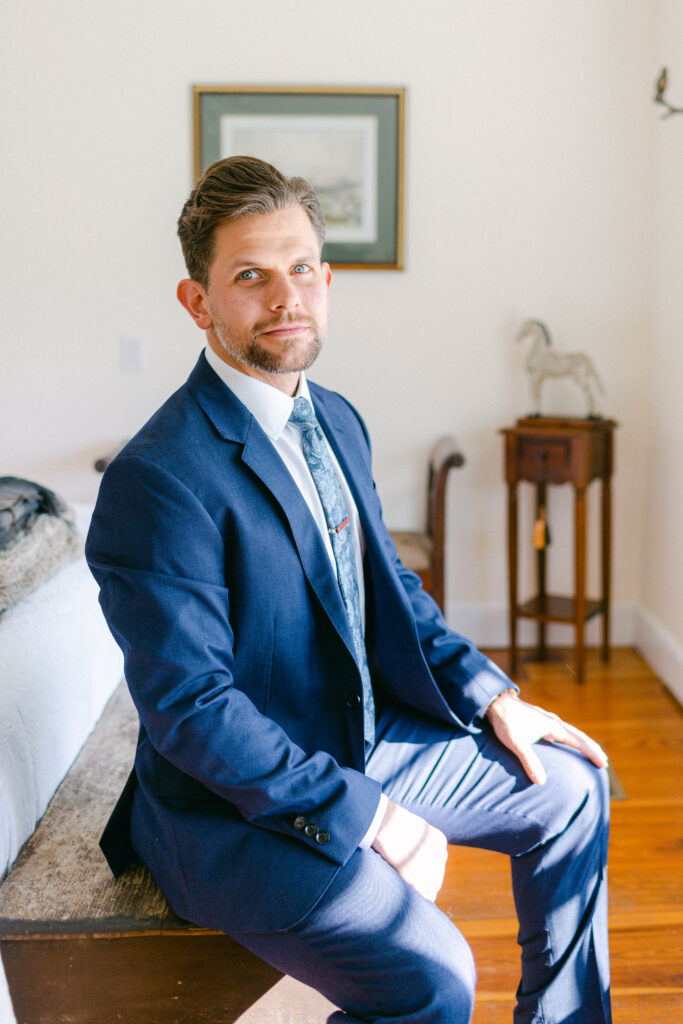 The couple planned to have their Big Day in April 2020, expecting the larger gathering, as so many of us did this past year. But "COVID threw us a curveball. When the governor limited gatherings to 10 or less about two weeks before our April 4th date, we knew we had to postpone. But we were eager to start our lives together, so we still got legally married on our original date, in a tiny country church with just immediate family, a pastor, and photographer. We postponed our big reception (we called it our "We-Do-Re-Do") to November 2020, thinking for sure the pandemic would be over by then (ha! Jokes on us!).
"We were still able to have our reception celebration in November (with less guests than originally planned, masks, distancing, temperature checks, etc.) and we got it in 24 HOURS before the Governor limited gatherings again! God put a bubble of protection around us that day."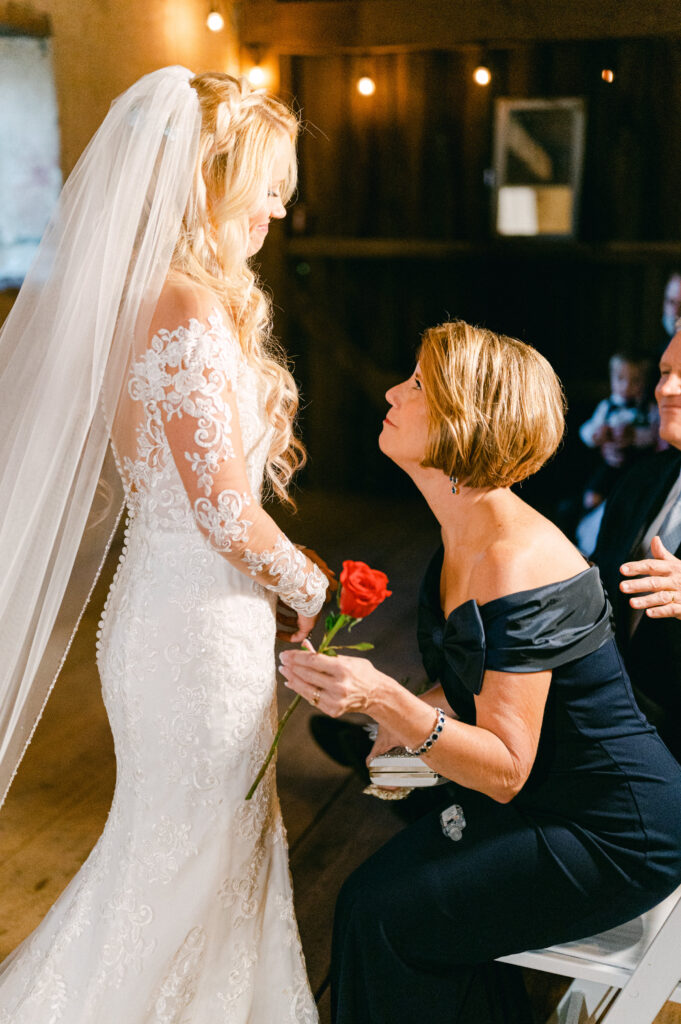 Jackie and Jon-Erik weren't discouraged though. They had a great load of fun for their special day and walked away with beautiful photos and many wonderful memories, and the shared joy of saying "I Do" together again.
"Some other fun things about our day included a pallet donut wall that I made last summer. We had a band and a DJ because I am a musician and wanted the best of both worlds, and a photo booth which guests loved. Also, my uncle was able to come to town to officiate for us, which was SO special. Even though we were already legally married, it was cool to say our vows again and have a family member lead the service. Finally, Vice President Mike Pence and his wife Karen were in attendance at our wedding! They are long time family friends and my sister and I grew up with their kids."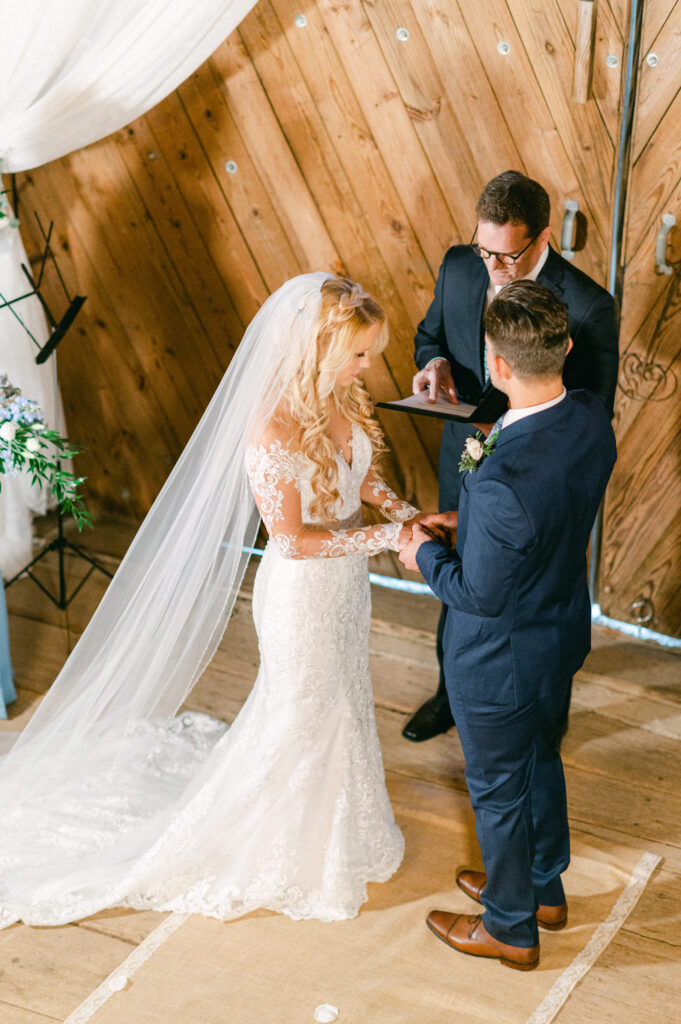 The Scoop
Bride: Jackie, 29, Chorus Teacher 
Groom: Jon-Erik, 35, Fitness Specialist
Wedding date: 4/4/2020 and "We-Do-Re-Do" reception on 11/14/2020
Number of guests: 9 at the April date, 80 at the November date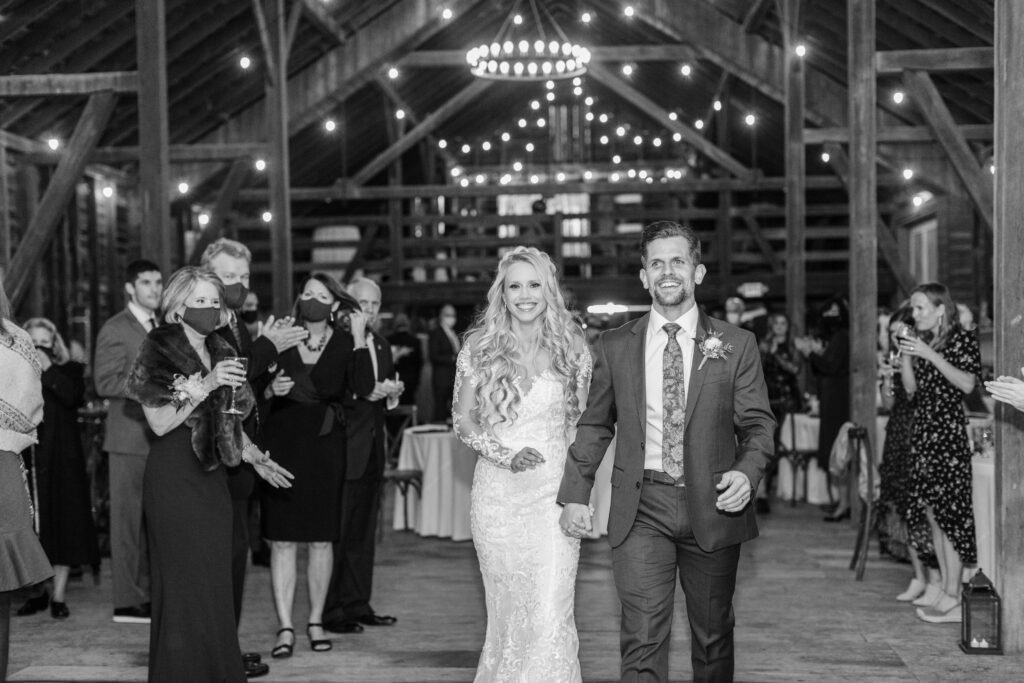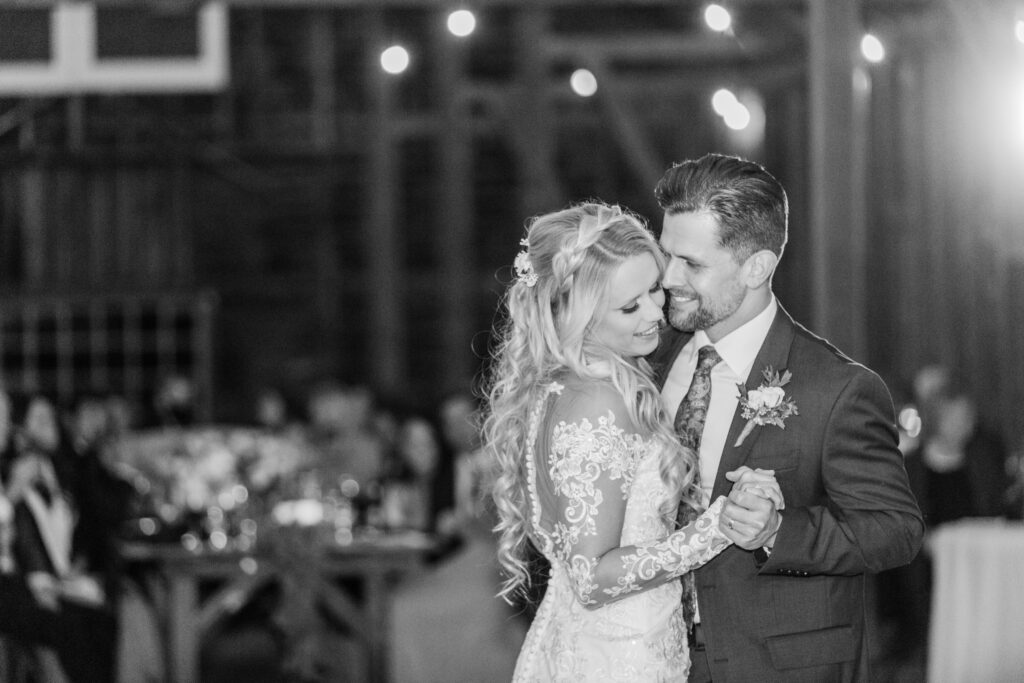 Jackie found an incredible dress for their special day.
"My dress was an all-lace fit and flare style of dress with long sleeves. I was lucky it worked in both April for our legal ceremony and November for our reception. It is called 'Treasure' by Kitty Chen. My shoes were silver gemstone covered, low block heels from Betsey Johnson. I also got to wear my grandmother's ring for some of the pictures, which was so special because it has been passed down through many generations."
They partially chose blue for their wedding because, "My husband and I both have blue eyes, and we both wear a lot of blue. It looks good on us and we both liked the combo of navy and dusty blue."
The bridesmaids participated in the Re-Do, wearing steel blue dresses. Each chose her own style in chiffon.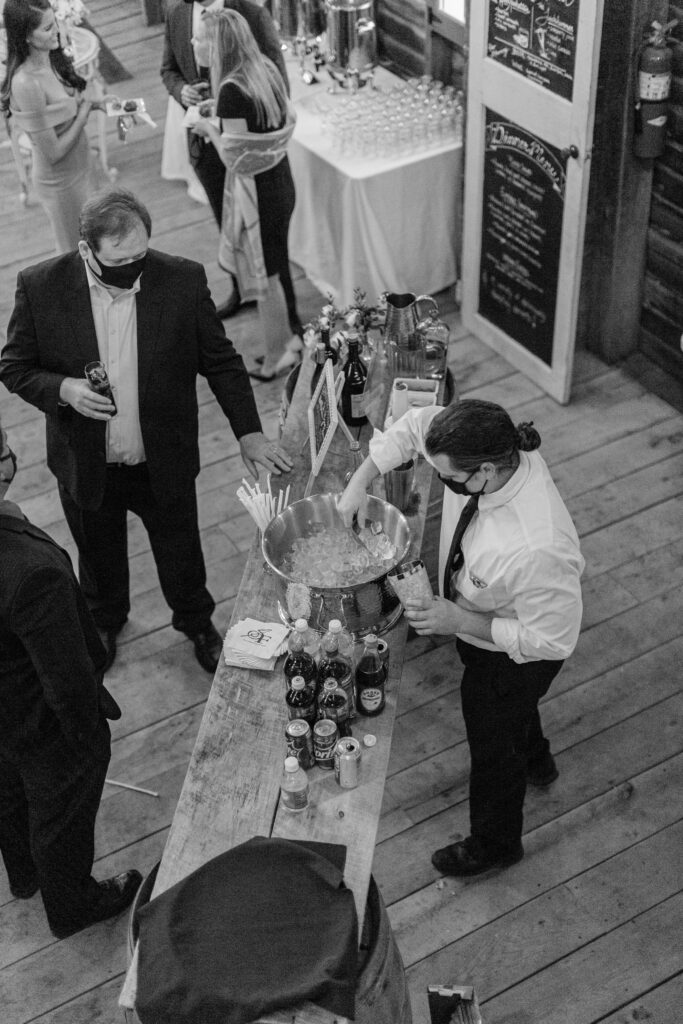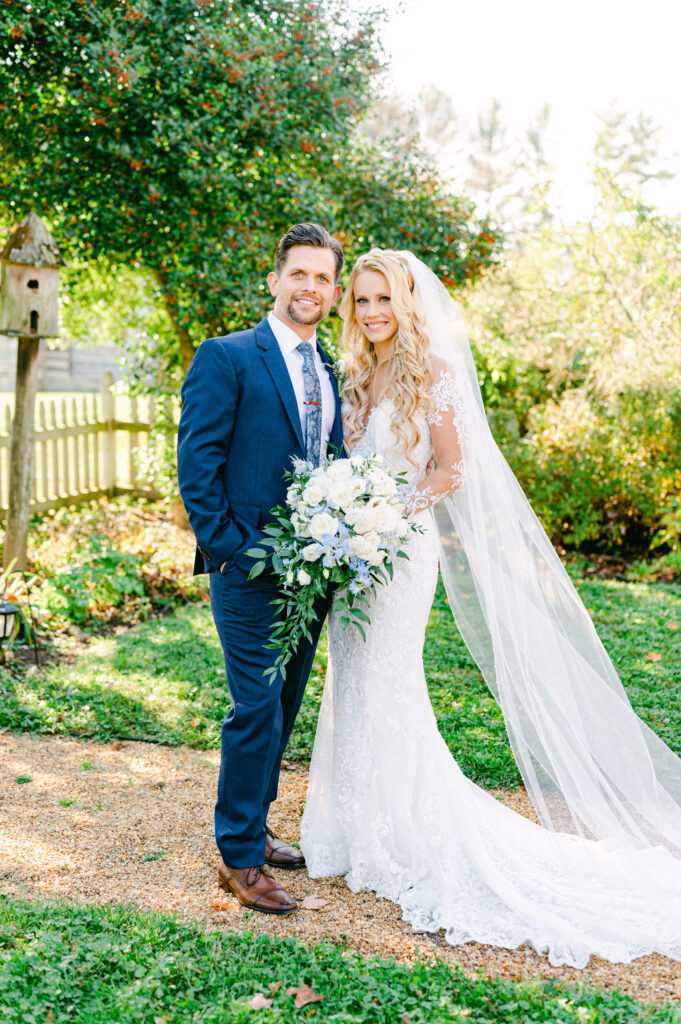 Jackie found a beautiful venue for their Big Day through her own life experiences, rather than the typical "hunt" for the venue. "I found my beautiful venue, Sylvanside Farm, because I sang at it! I am a singer in a band and we do a lot of weddings, corporate events, parties, etc. around VA. We sang at a wedding in 2019 at Sylvanside Farm and as soon as I got there and looked around, I fell in love. I wasn't even engaged yet, but I knew I wanted to get married there someday."
Jackie describes their beautiful wedding as "Boho-rustic-chic."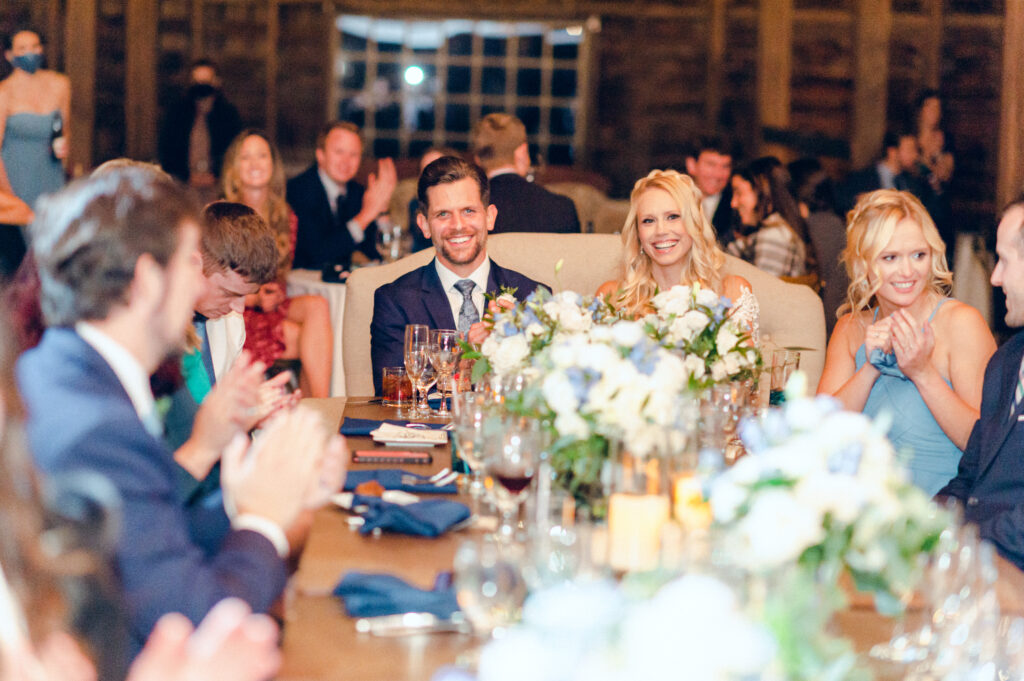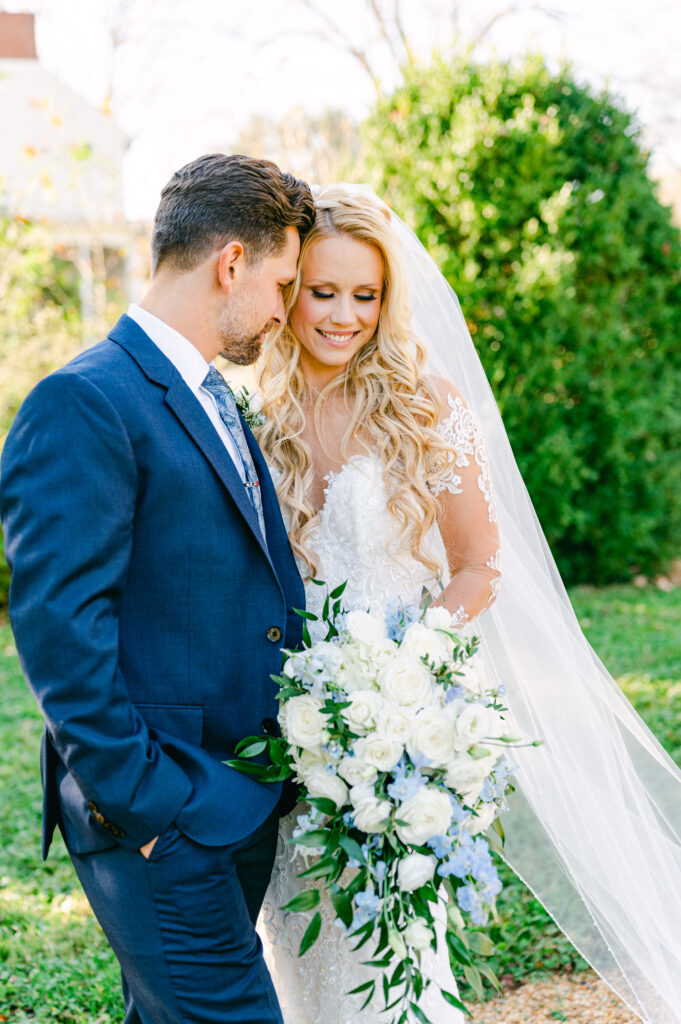 Some special guests for Jackie and Jon-Erik's wedding were Vice President Mike Pence and his wife Karen. "They are long time family friends and my parents are in a Bible study with them. My sister and I also grew up with their kids, and attended school with them, where Karen taught art class. It was wonderful having them there. Secret service and logistics made things a bit tricky but the venue and my wedding planner handled it like pros!"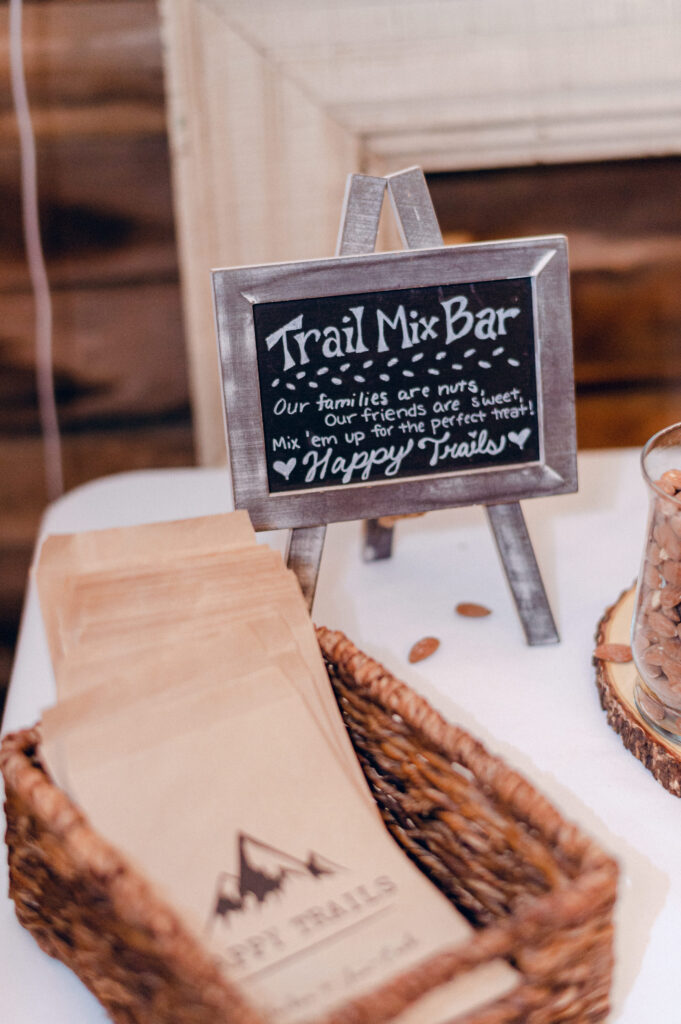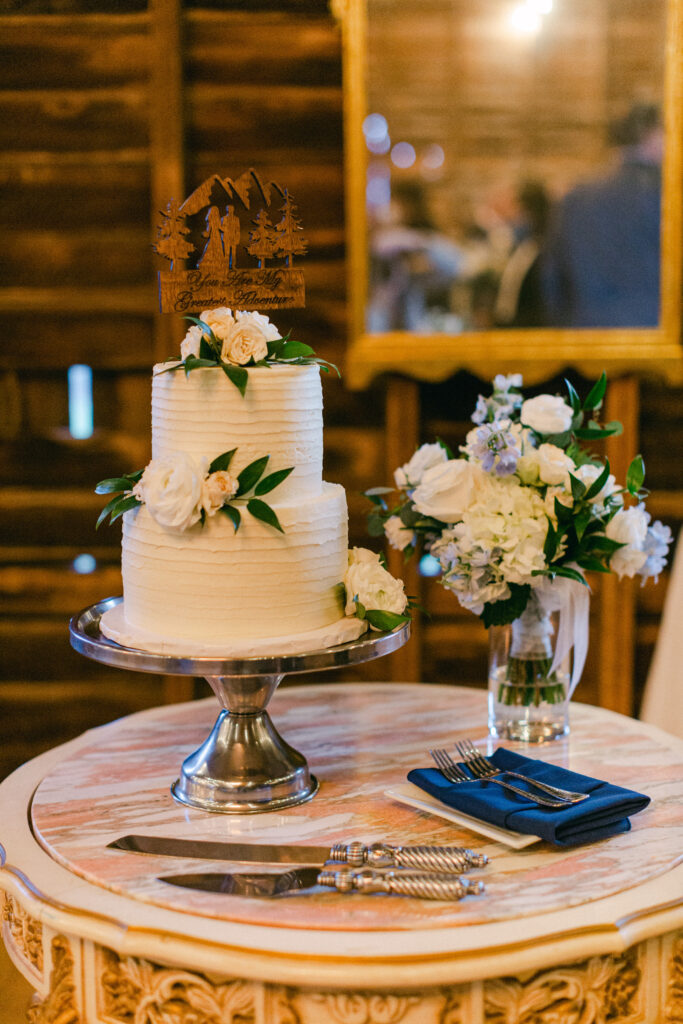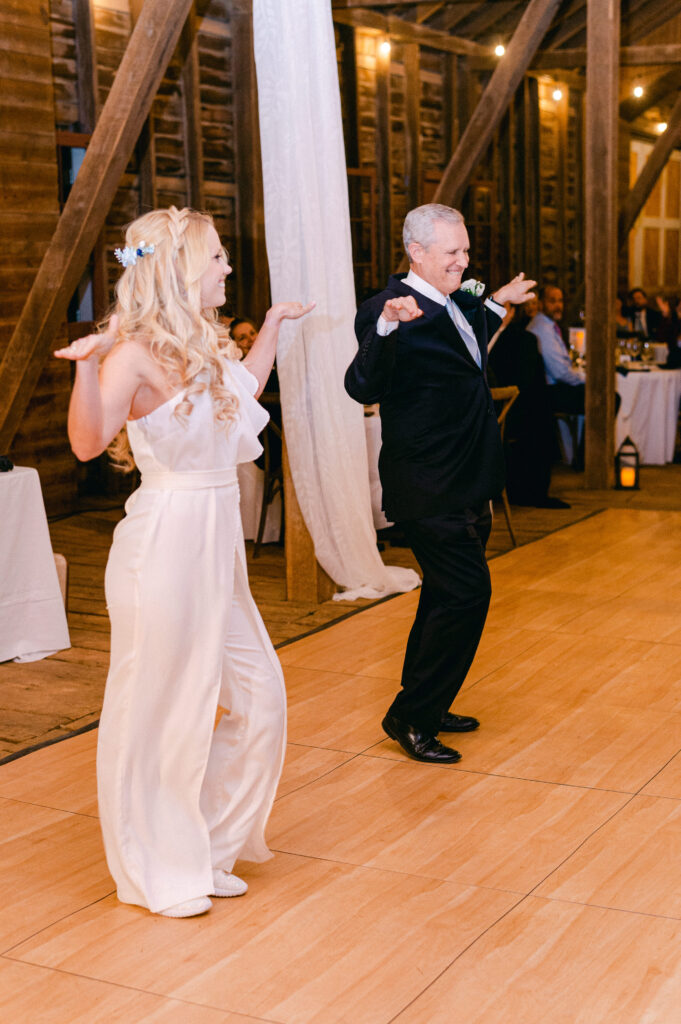 Jackie offers these thoughts to others planning their weddings now: "To any other COVID brides out there: I feel your pain & I sympathize with you. Just know that your day will be perfect, no matter what it looks like!"
Congratulations to you both!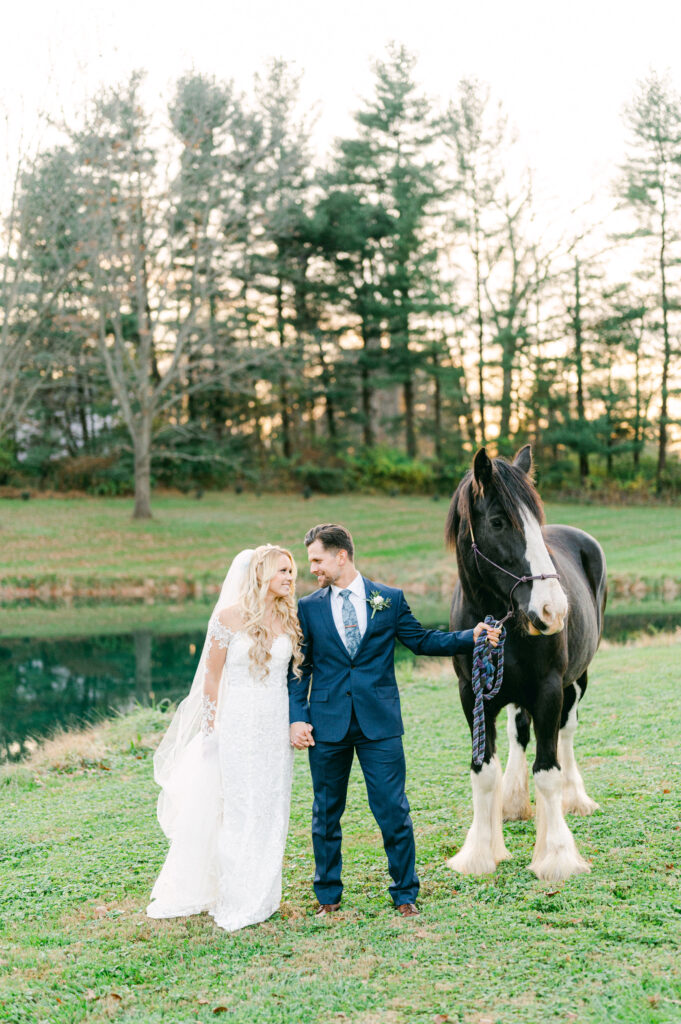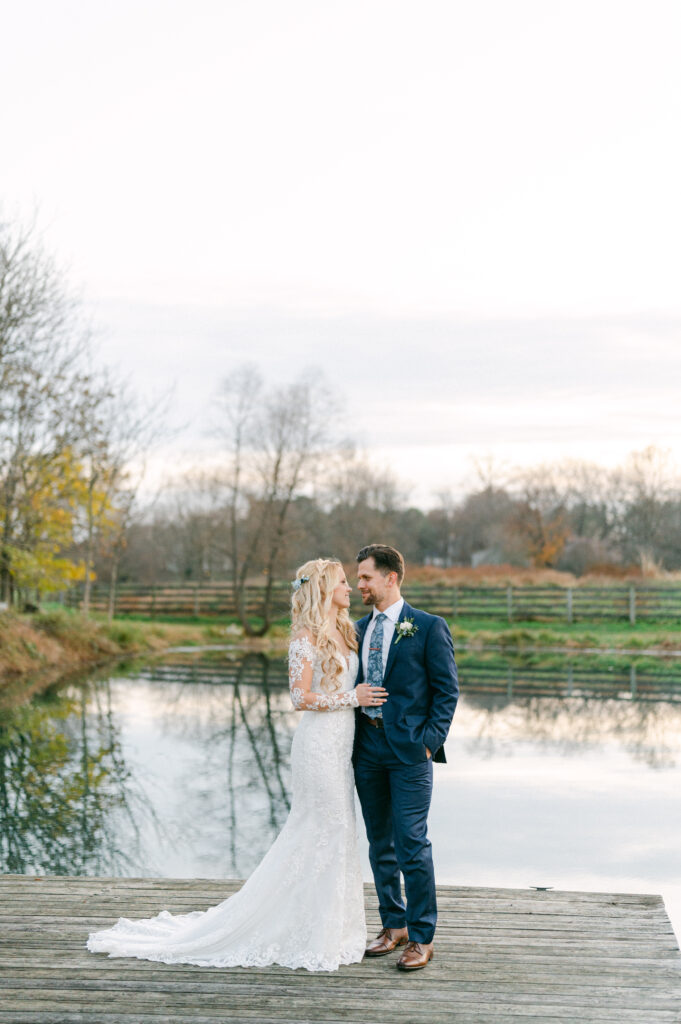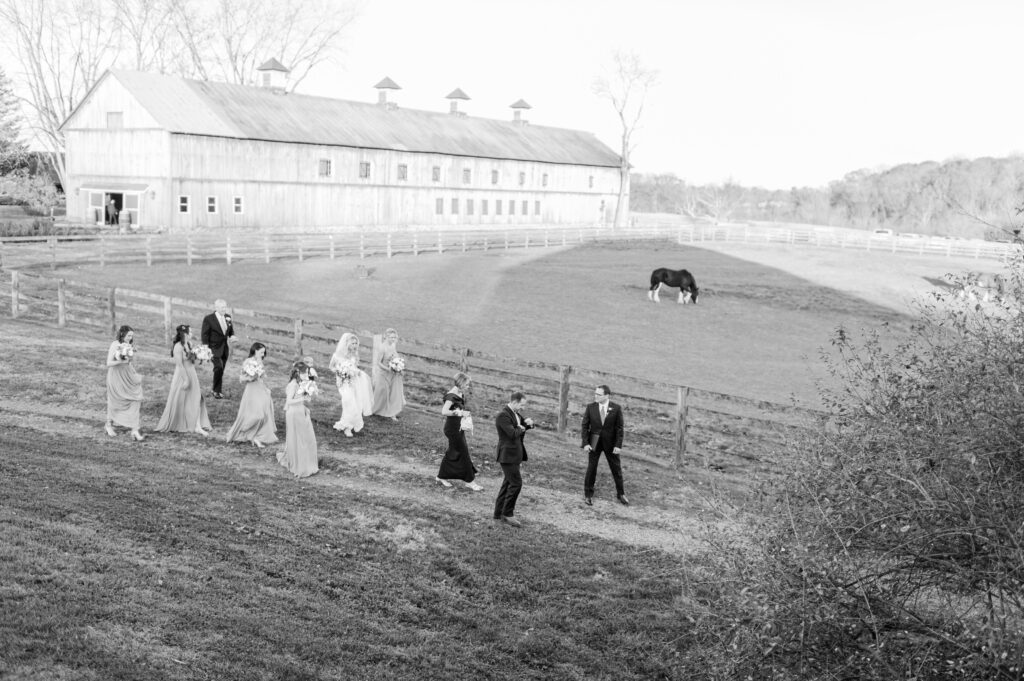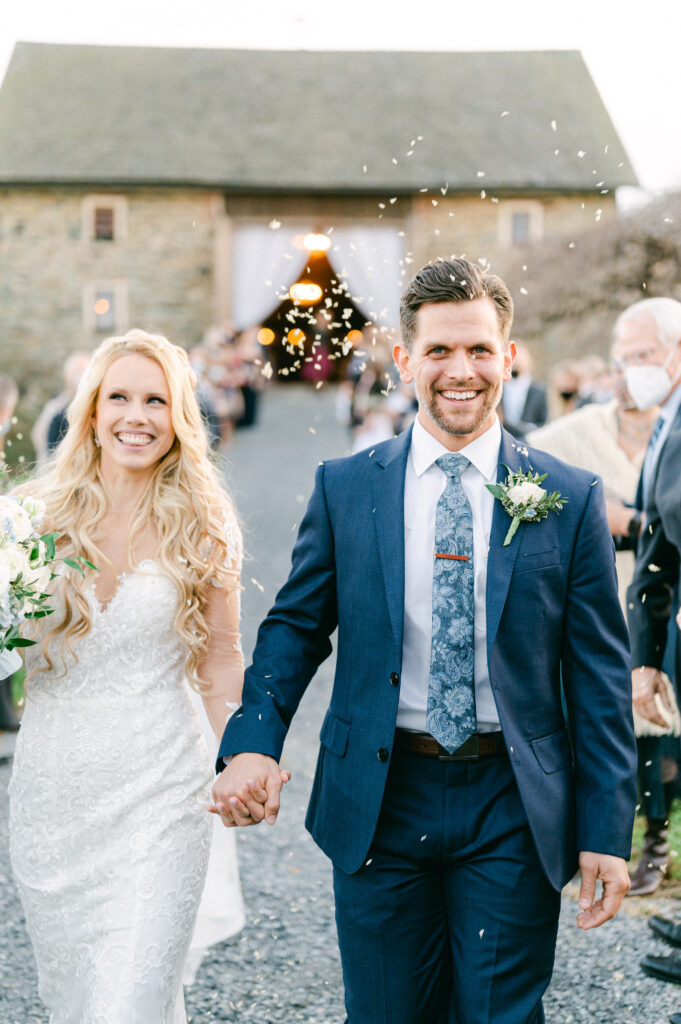 VENDOR CREDITS:
Venue: Sylvanside Farm, Purcellville, VA
Photographer: Jennifer Bosak Photography, hello@jenniferbosak.com
Day of planner: Amelia McBride / Curate Event Co. / curateeventco@gmail.com
Officiant: Bride's uncle Pastor Tim Bond
Gown: Kitty Chen "Treasure"
Veil: Unknown
Shoes: Betsy Johnson
Hair & Makeup: Makeup By Ana B
Bridesmaids dresses: Azazie – in Steel Blue
Formal wear: The Black Tux
Invitations: Zola
Flowers: iDo Flowers by Jan Yantz, IDoFlowersByJan@gmail.com
Rental equipment: CC's Linens
Catering & Cake: Savoir Fare
Music: The Dapper DJ's & The Radio Jacks
Favors: Etsy – trail mix bar and matches and hand sanitizer
Honeymoon: COVID took the travel option away 🙁 But we did get to stay at the Sylvanside Hunt Box suite as well as my family's lake house for a little getaway! Maybe one day we will get a true honeymoon!