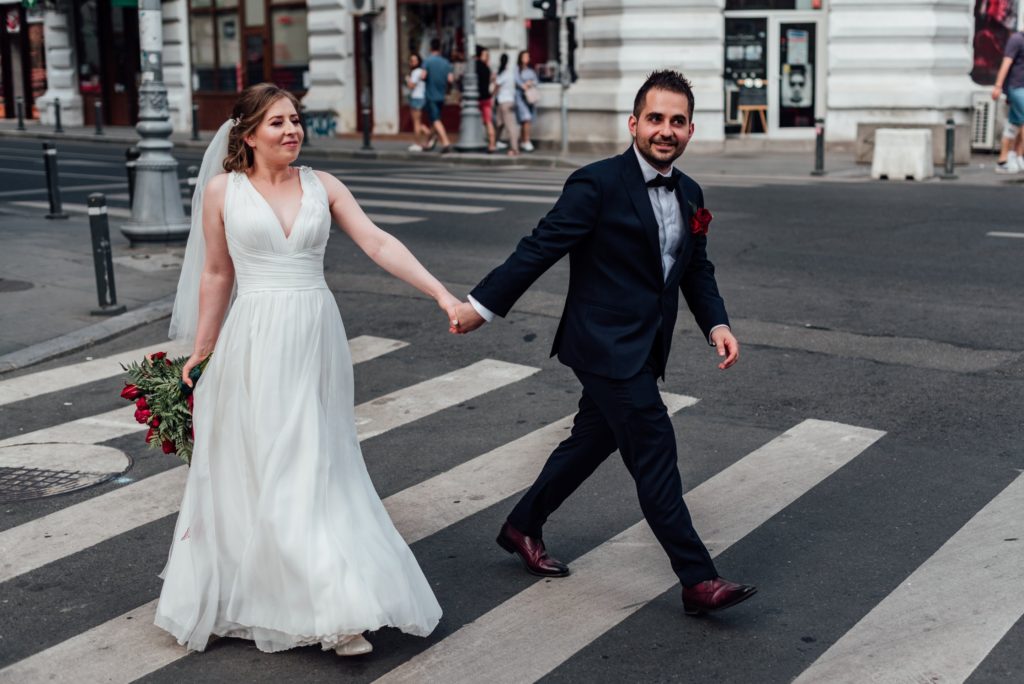 One of the most important things from your wedding will be the photos that kindle your memories for years to come. So, having the right photographer is critical. But having some plans to help create the most beautiful and heart-warming images is also incredibly important.
These tips can help you plan ahead without getting overwhelmed on your special day.
Create a Posed Shots List Ahead of Time
Make a list of family members you'd like a group shot with. Plan for any solo shots, bride with parents, groom with grandparents, etc., as well. If there are unique décor options, beautiful backgrounds, or other things you'd like to capture, write those down, too.
Doing so ahead of time can save time and frustration for you, your wedding party, your photographer, and your guests.
But Don't Go Overboard
Have a few posed shots on your list, but don't go overboard. Narrow the list down to the specifics you really want, but then let your photographer have some creative freedom. After all, you've chosen this photographer because you love their work.
Wedding photographers know their craft well and they know how to spot some fantastic shots you wouldn't necessarily think of. Too many planned shots can cut into time and energy that could have been spent on something uniquely beautiful.
This Is Your Gown's Big Day – Don't Sweat a Little Dirt
Your wedding gown is absolutely stunning and perfect for you. But you're probably not expecting to wear it over and over. So, if you have a place you'd absolutely love to have some photos taken, don't let the fear of a little dirt deter you. You can have your gown dry-cleaned; you can't recapture the beauty and joy of getting those special photos on your big day.
Get Ready in a Big Room
When you're choosing the dressing room for you and the bridesmaids, choose the largest one. The guys probably don't require as much space to get ready (or, let's face it, as much time), so it's okay for them to have a little smaller. Being as comfortable as possible is important.
Allow for enough room for you and all the girls to spread out, set up mirrors, makeup, lay out dresses, and anything else you might need. Your photographer will love you and quietly be able to snap those stunning pre-ceremony shots you've always dreamed of.
Clear Out Non-Preparation Items
Before you and the girls start getting ready, have someone remove the unrelated items from the room. This will eliminate awkward items from appearing in your special photos. Purses, shoes, and such things are fine – but paperwork and random items, bags holding décor items for later, etc., will mess with the shots. If you're getting ready at home or in a church classroom, this will particularly need attention, as life has a tendency to spill over, even on important days.
Have a First Look
Traditionally, the groom isn't supposed to see the bride before she walks down the aisle. But having that special few moments alone before the ceremony can not only provide you with some calming seconds to relax and enjoy the day with each other before the hubbub, but it can also give your photographer the opportunity to capture some truly delightful shots of you and your partner.
Let your photographer scout out a great place for the first look, let others lead you to each other to add to the delight and surprise, and don't have anything planned. Just relax into the moment and enjoy each other's presence before joining the crowd.
Personalize Your Wedding As Much As Possible
Trends are great things to check and understand when you're planning your wedding. But it's also important to decorate, dress, and plan your wedding to uniquely reflect your personalities as individuals and as a couple.
You may not want to go all out with a theme wedding, but choosing touches that remind your guests of your great love of the ballet will provide some unique photos and delightful memories, especially for any of those interests that are shared with guests.
Create a Mood Board to Share with Your Photographers
Something that can help your photographer better understand the kinds of photos you love is creating something called a mood board. This can be a collection on Pinterest or another website. Each photo you select for your board shows your taste in wedding shots.
These photos of other weddings can help inspire your photographers and keep them on the lookout for images that will spark with you on your big day.
Schedule Enough Time for Each Part of Your Big Day
This is one where a lot of brides get hung up. We always think something will take less time than it will. Ask your vendors – especially your photographer and planner – how much time to allocate for each bit of the festivities. And always plan for some extra time for everything. Something will inevitably take longer than expected.
Avoid Wearing Your Hair Down Completely
Even if you have the most gorgeous flowing locks, wearing your hair down can cause some issues for your photos. Loose hairs fly in any kind of wind, meaning that your face will be blocked. Instead, pin the hair around your face back.