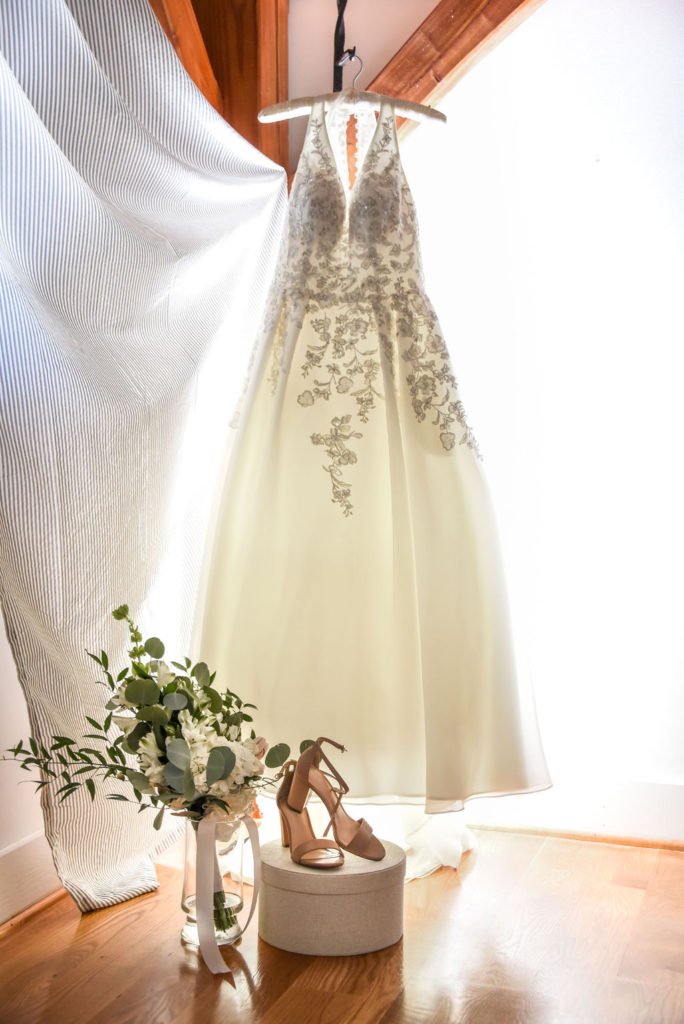 What could be sweeter than high school sweethearts finally tying the knot? Perhaps this couple who dated through all of high school and college and decided to get married even during the COVID-19 shelter-at-home orders.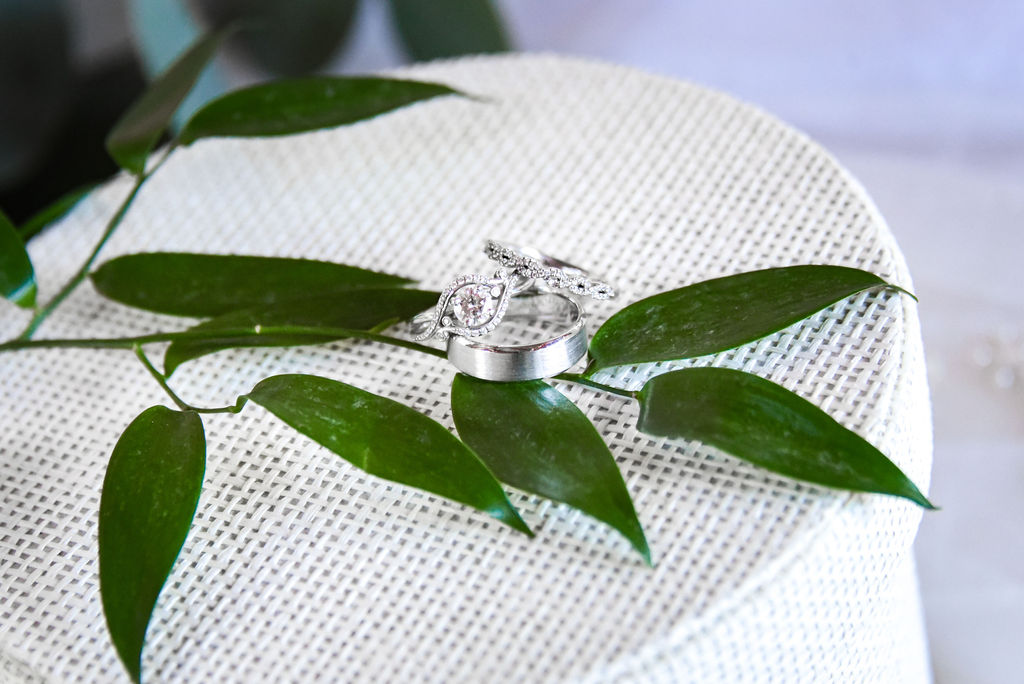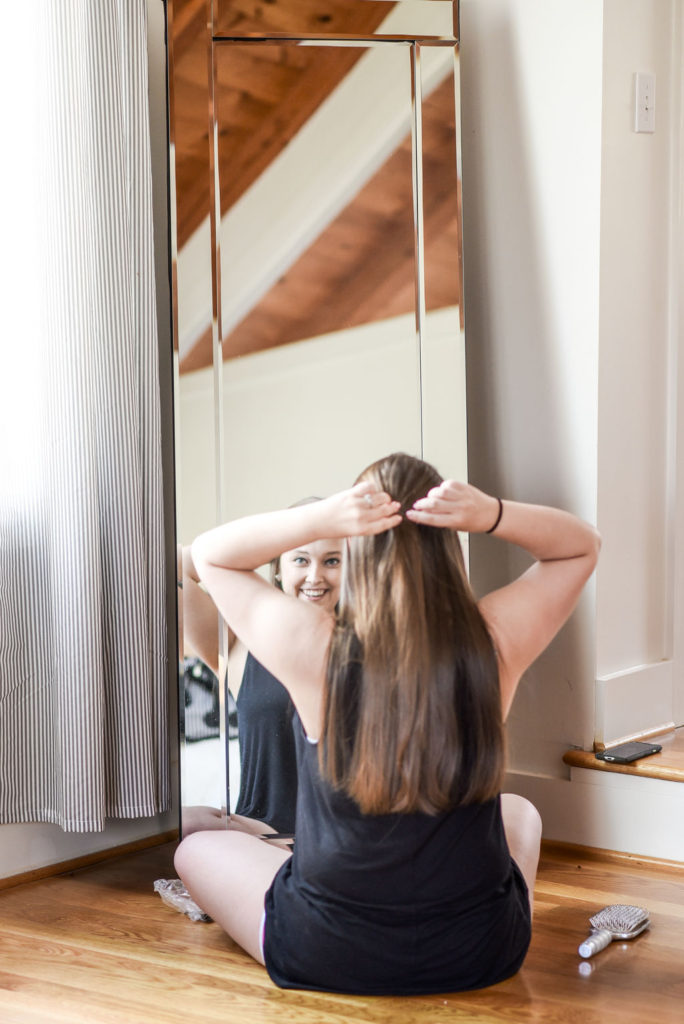 Savannah and David started dating during their freshman year of high school, at Hanover High. All through college at separate schools, they remained a happy couple, finally getting engaged two days before Christmas in 2017.
The happy couple began planning their wedding soon thereafter, starting the hunt for the perfect venue in February last year.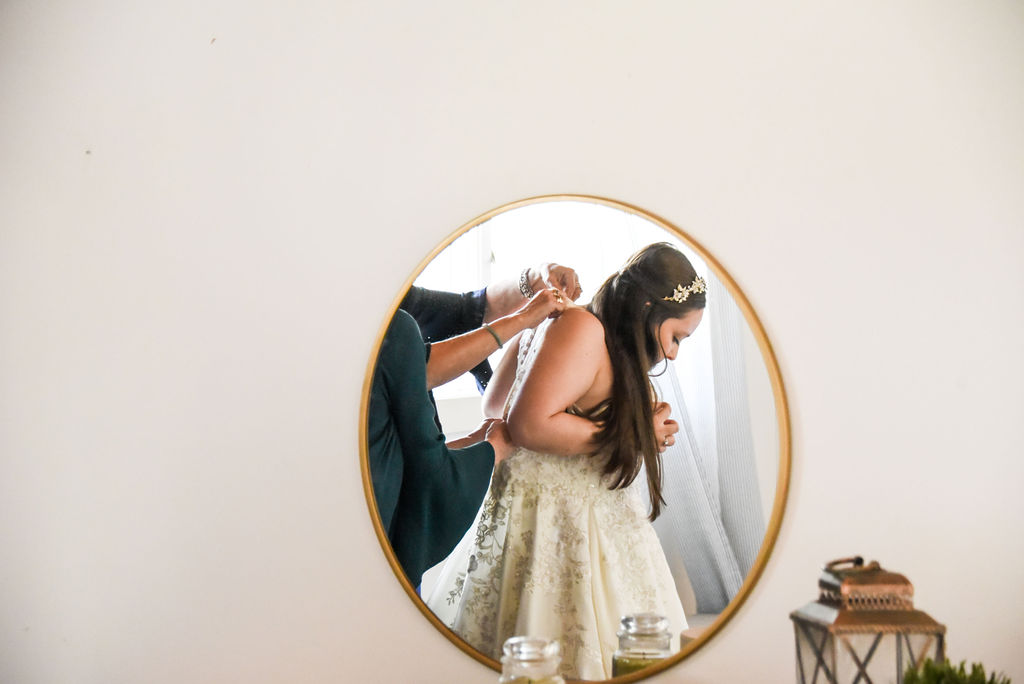 The Scoop:
Bride: Savannah, 24, Financial Analyst at Genworth Financial
Groom's name: David, 24, Engineer at Spotsylvania County
Wedding date: April 4, 2020
Number of guests: 10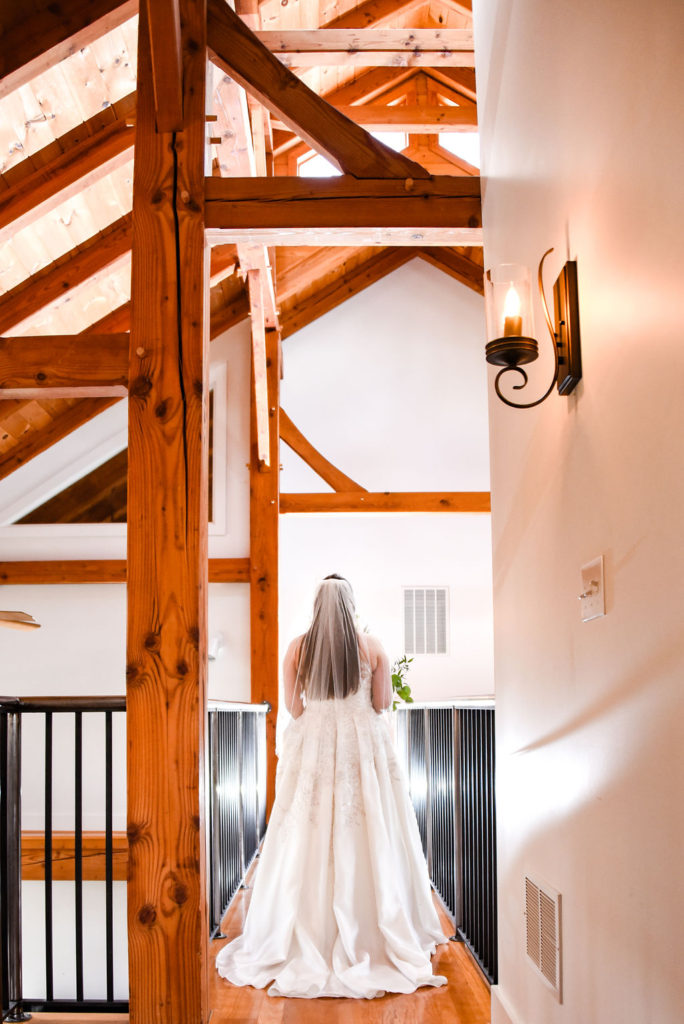 Originally, Savannah and David had planned the family wedding, surrounded by friends and family, but three weeks before the set wedding date, the lockdowns went into place and they had to decide: Marry now, or wait?
"We didn't want to put anyone in an unsafe position."
The couple considered adjusting the date but decided to move forward with a small ceremony, with a later date for the celebration planned with the original 115 guests in mind. This was especially important to them because April 4 was significant for them – it was the nine-year anniversary of their first date.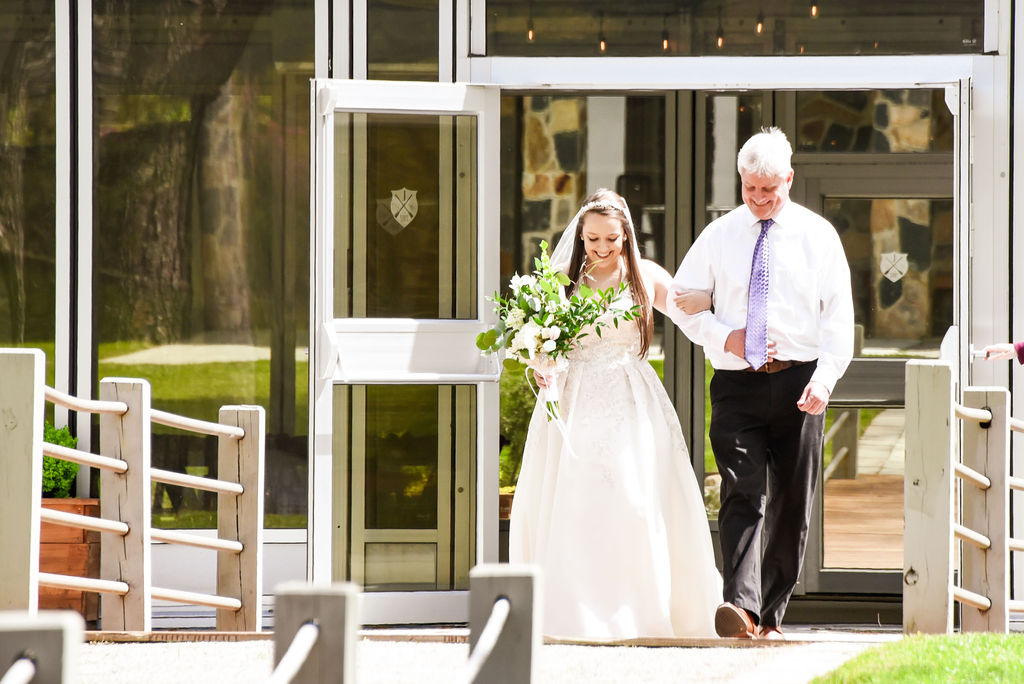 The venue was originally chosen by the couple for the splendid beauty, but, "After seeing how awesome Ashley Welch (owner) has been about all of this we can't imagine having chosen anywhere else. She had lots of little surprises for us on our wedding day and showed how much she truly cared."
Savannah and David were happy to say their "I dos" under such unusual circumstances, but the owner of the venue delighted them with the beautiful arbor and other décor to make the day really special.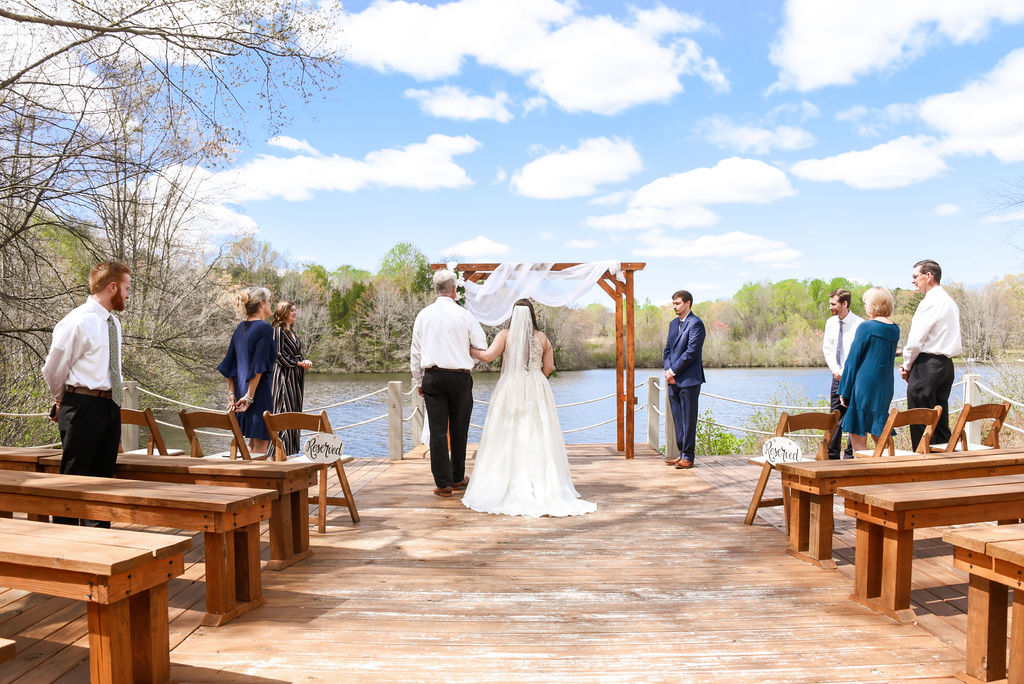 While choosing to elope under the unusual circumstances, Savannah says they were simply excited to be married – no hesitations or fears. "Some of the pictures make me laugh because some members of our family are still going to work every day… and you can tell they were trying to keep their distance!"
Their photographer, Karen Gage, did a brilliant job capturing the exquisite shots of the celebration.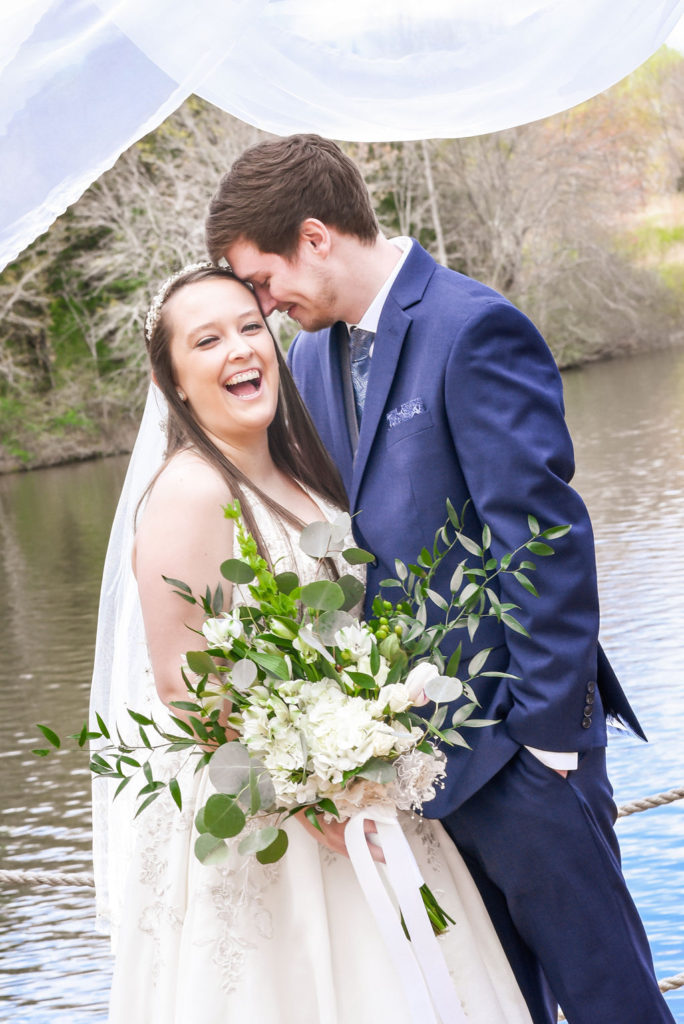 Like most brides, Savannah went on a long search for the perfect gown. The one she ultimately chose at David's Bridal was the one that made her feel like a bride.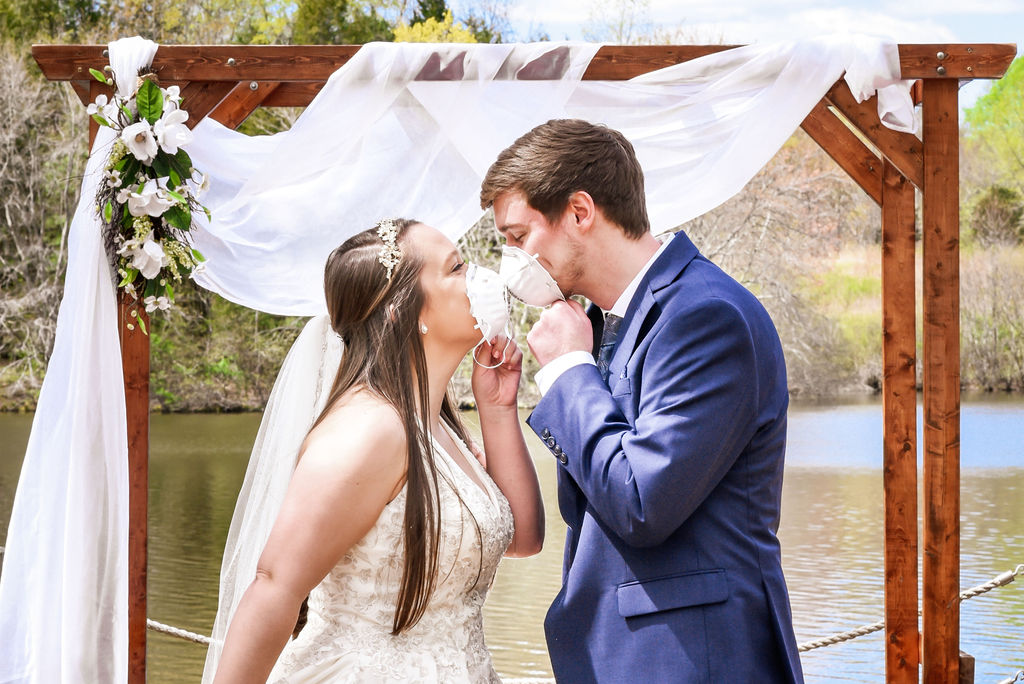 The wedding certainly wasn't traditional in many senses, but Savannah's mother was able to keep her plan to make the bouquet, incorporating things from both of the joining families. If you look closely, you'll see the two lace flowers in her bouquet. One is made from Savannah's mother's veil, the other is made from her mother-in-law's veil.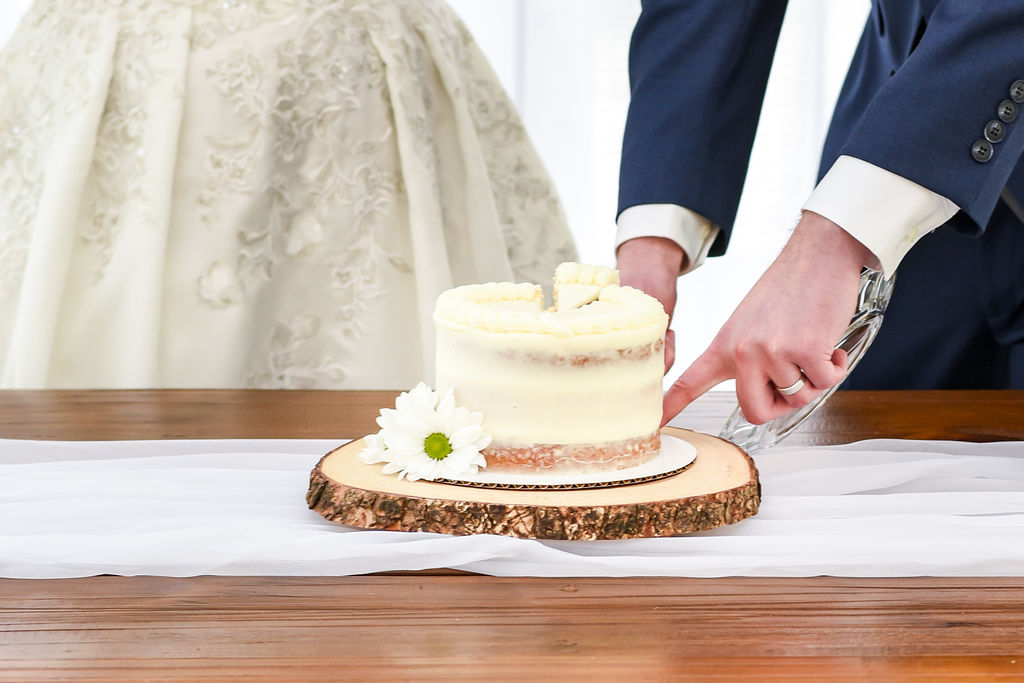 Savannah's encouragement to other brides who may find themselves in a similar situation is to "remember what is truly important and keep things in perspective. Once we decided to postpone [the large gathering] and officially made the decision, it stung at first but quickly turned into a beautiful thing. Our vendors were phenomenal when it came to rescheduling and everyone truly is there to help you get through it. Having a small ceremony turned out to be a blessing in disguise. We were able to really enjoy the day and focus on what was important without all of the distractions."
Thank you for sharing your wonderful story and beautiful photos with us, Savannah and David. Congratulations to you both!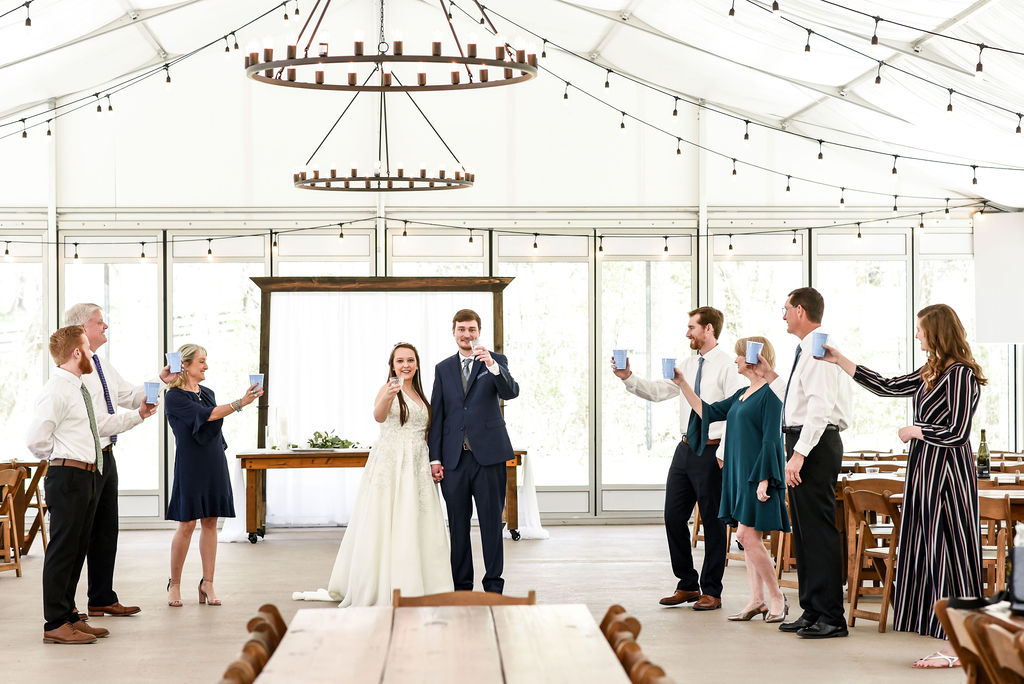 Vendor Credits
Venue: Lakeside at Welch Estate, Powhatan, VA, 804-787-4347
Planner(s): It's So Fancy Events, Powhatan, VA, 804-385-0671
Photographer: Karen Gage Photography, Richmond, VA
Gown: David's Bridal, Henrico County, VA, 804-747-9920
Veil: David's Bridal, Henrico County, VA, 804-747-9920
Groom's attire: Men's Wearhouse. Fredericksburg, VA, 540-785-2449
Shoes: DSW. Glen Allen, VA. 804-290-4244
Flowers from: Strange's
Bouquet: The bride's mother.
Decor: Lakeside at Welch Estate. Powhatan, VA, 804-787-4347
Officiant: Great uncle of the bride, Claude Evans, Richmond, VA, 804-551-2446
Number of guests: 10
Hair & makeup: The Bride