2023 brought vibrant colors into the wedding industry. Keep reading for summer color palette inspiration that's right on trend!
Vibrant Pinks
This palette of pinks, wine, green, and taupe go great with the beautiful blooms of summer. There's so many possibilities with these color choices. The moss color ties into the greenery in floral arrangements. Consider having the groomsmen wear taupe suites and bridesmaids wear shades of pink.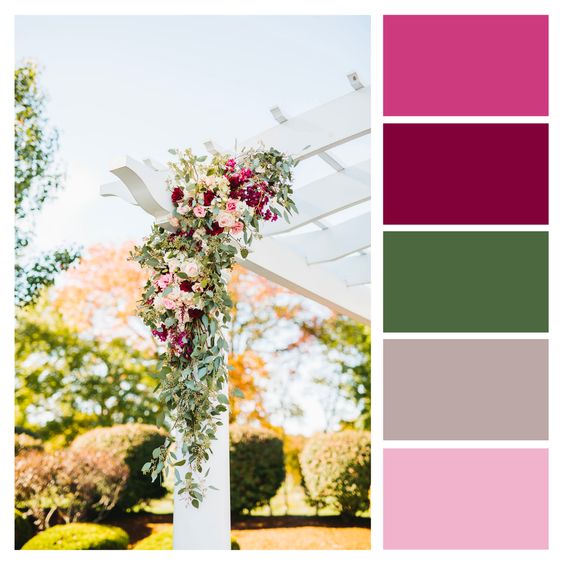 Warm Yellows
You can't help but think about the warm summer sun when you see this color palette! Take advantage of in-season flowers to match perfectly with these colors. Pairing yellows, oranges, and pinks with white backdrops make them pop even more! This combination won't necessarily match every venue, but these colors will bring life to blank spaces.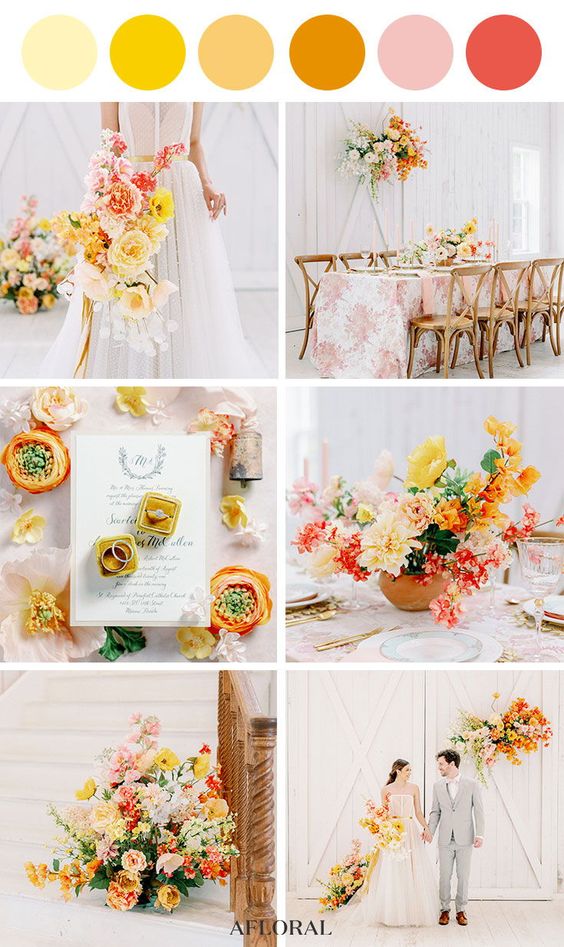 Classic Green
Sage and khaki is a more subtle option, but still on trend for the summer. Consider having the groomsmen wear khaki suites and the bridesmaids in sage, with pops of white in floral decorations.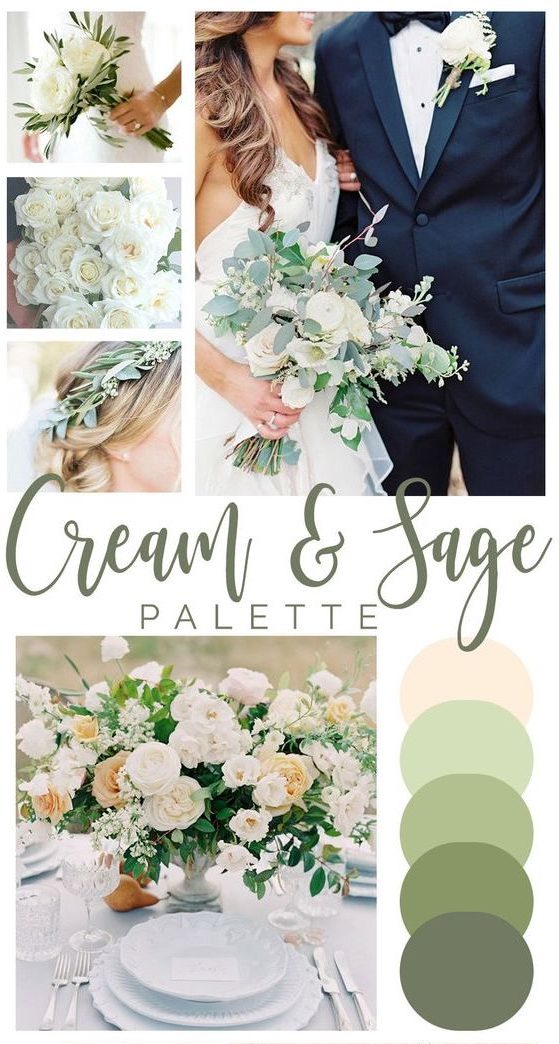 Perfectly Pastel
These colors bring so much life into floral arrangements and decorations. You can even incorporate succulents, like in the inspiration below! It is becoming more and more popular for bridesmaids to wear completely different colors, so if that's the look you're going for, this palette is a perfect choice! Supplement this range of pastels with neutrals for a classy look.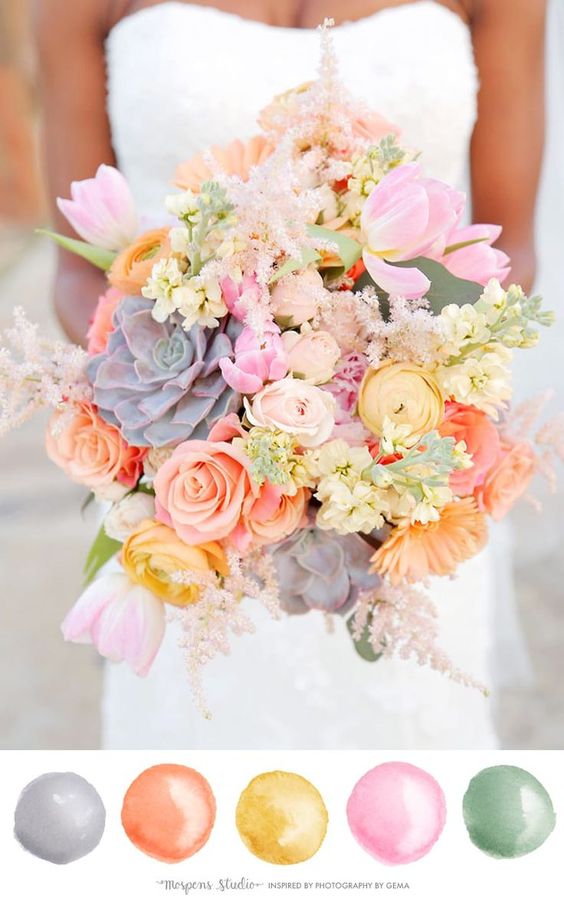 Blending Warm + Cool Shades
Oranges and blues, what a classic combination. These color immediately make me think of August, but they'd be perfect for any month, really. The sky blue has been very popular in recent years; the addition of orange and peach to the palette put a twist on a new favorite.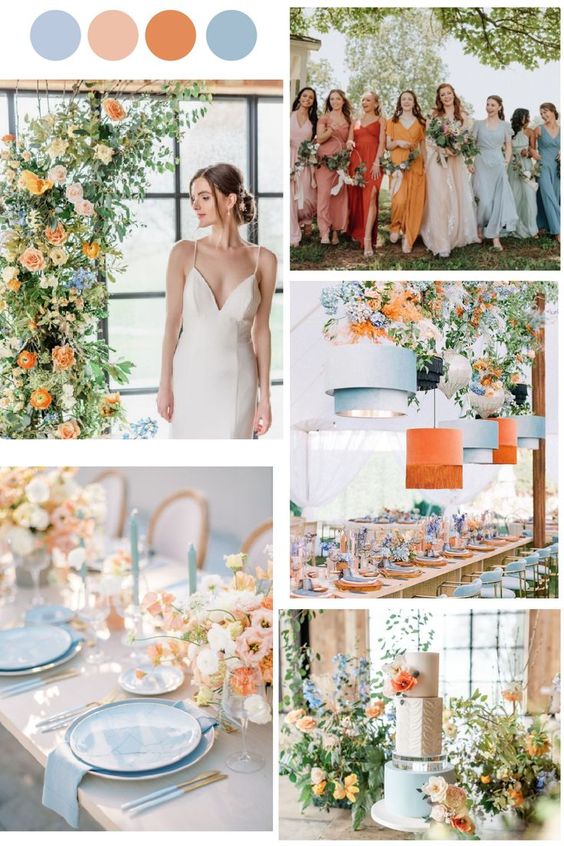 If you are planning a wedding in Roanoke Virginia, Richmond Virginia, Fredericksburg/Northern Virginia, The Shenandoah Valley, Coastal Virginia or in Charlottesville/ Lynchburg Va. we can help with your wedding planning and ideas.