A love story for today, this week's Virginia wedding story comes from a couple who met on Hinge – and via mutual friend – just before Christmas 2020.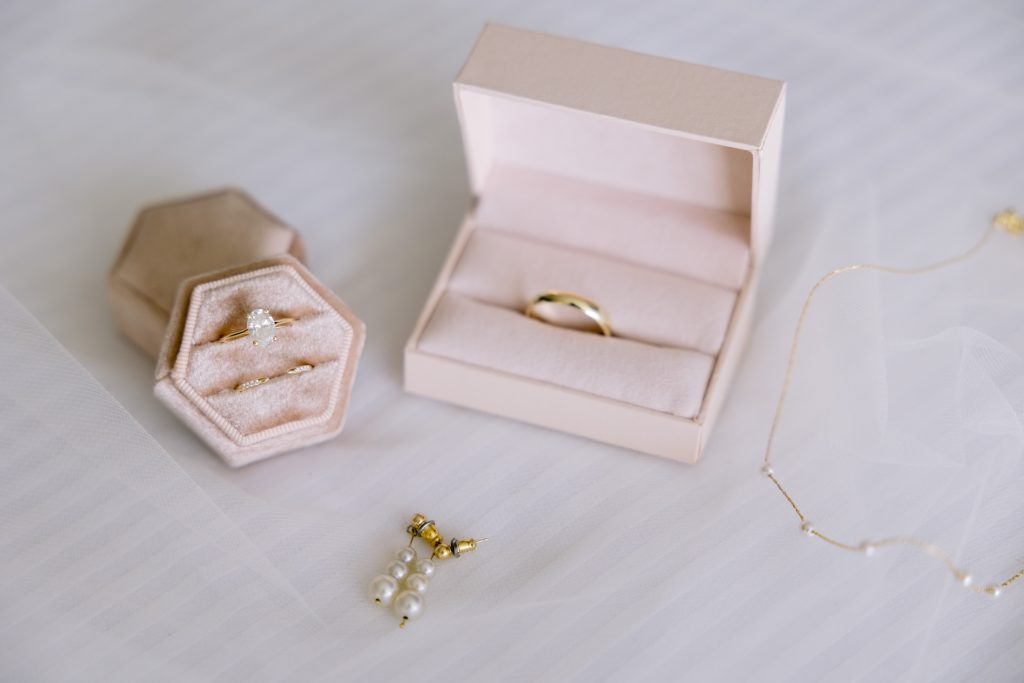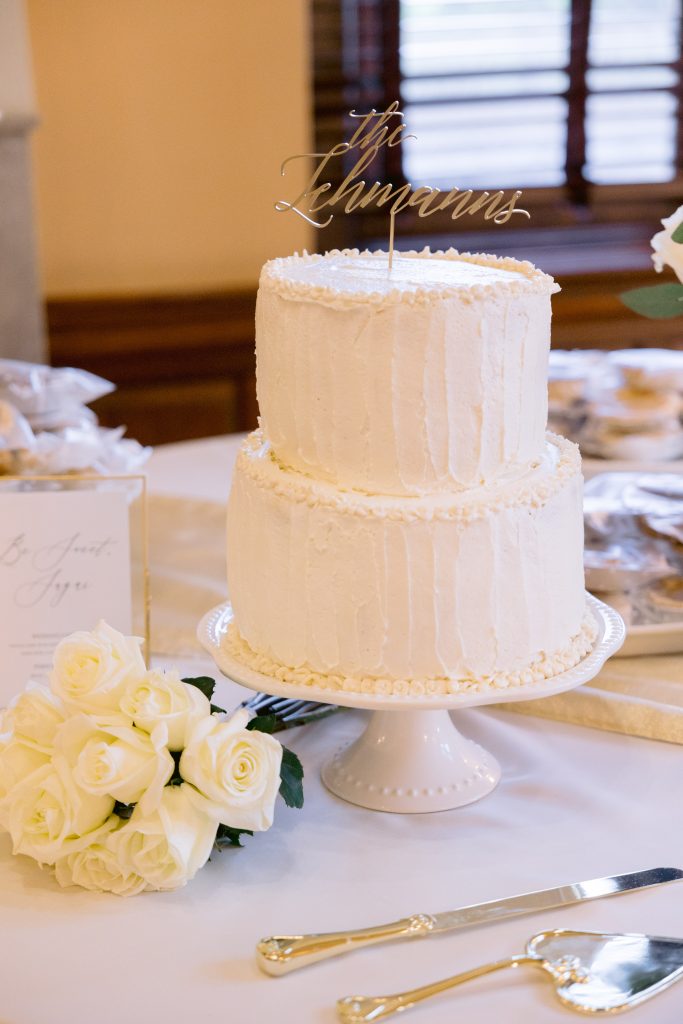 Virginia Bride features weddings weekly here on the blog. Being featured in the blog does not necessarily mean they are featured in the print magazine.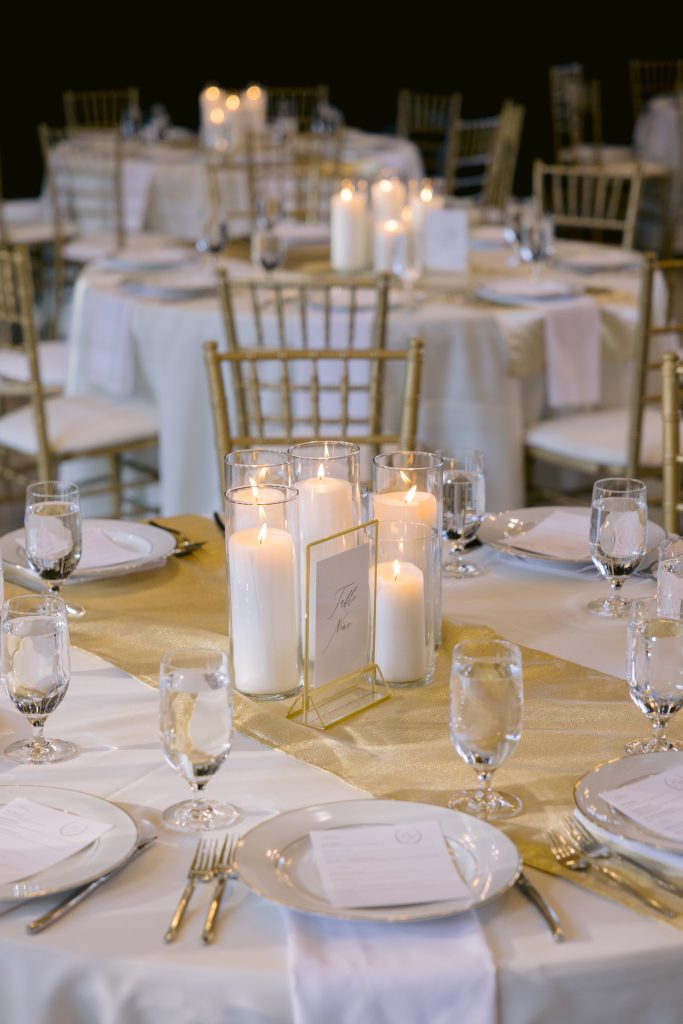 "Cameron and I met on Hinge in December of 2020, just a few days before Christmas. At the time, he was living in Richmond, and I was living in Lynchburg. I was hoping to move to Richmond for a fresh start and had my friend Adie on the lookout for potential suitors at church. Coincidentally, a few days before Cameron and I matched on Hinge, I had a Group FaceTime call with my friends and Adie told me about a tall, well-dressed guy from church. That guy happened to be Cameron! I recognized the pictures on his dating profile because I had seen them all when my friends and I collectively Facebook stalked him. Of course, he was totally flattered by this when I confessed it all to him on our second date."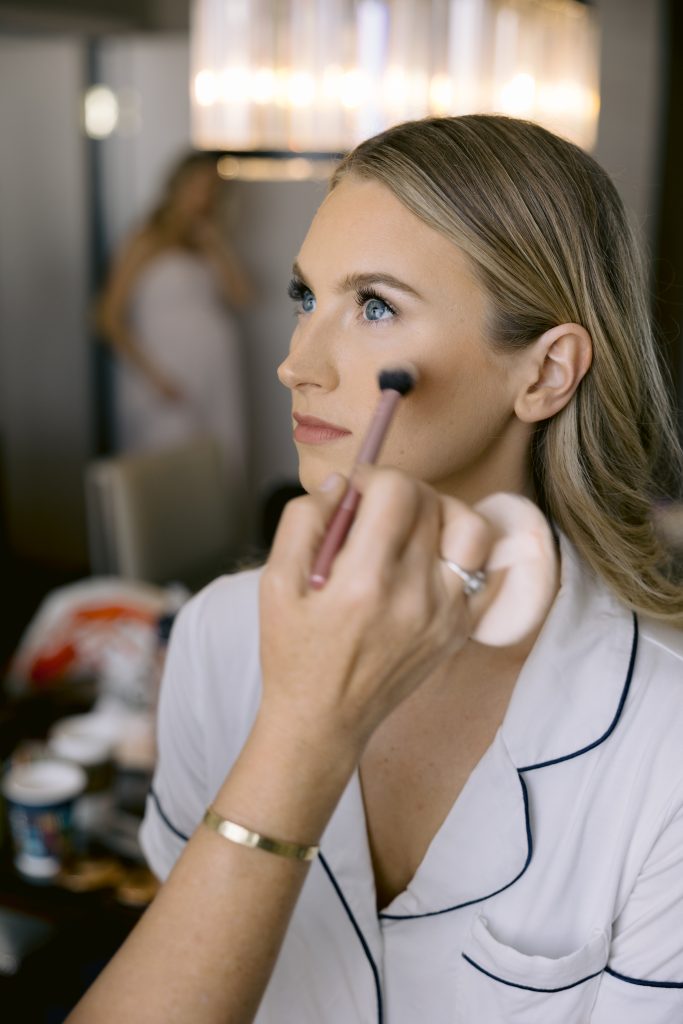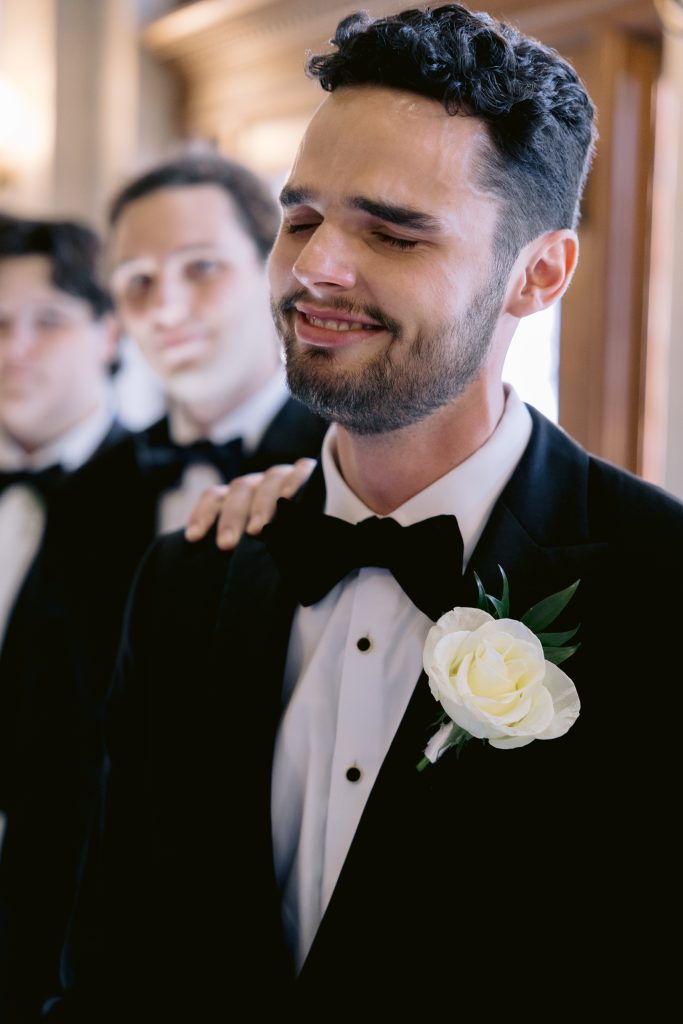 "We went on our first date on December 27. Having prior knowledge of Cam definitely expedited the first date for me. My cousin happened to be getting married on this day right outside of Richmond, and Covid kept her from being able to hold a large reception. (We wholeheartedly believe that none of these details were mere coincidences). I made my way through the receiving line, offered my congratulations to my cousin and her new husband, and was off to the bathroom for a quick outfit change. I met Cameron outside his apartment and he immediately teased me for parking several blocks away out of caution. Cam's apartment was in the heart of the Fan. He walked me around the neighborhood so he could show me a few of his favorite spots and then we drove to dinner at Brambly Park. We enjoyed getting to know each other over dinner and wine samples. Cam snuck the wine sample glass off the table for me because I was too nervous to take it for myself. It now sits on his desk as a placeholder for all our markers and pens. We made plans for our second date before the first was even over!"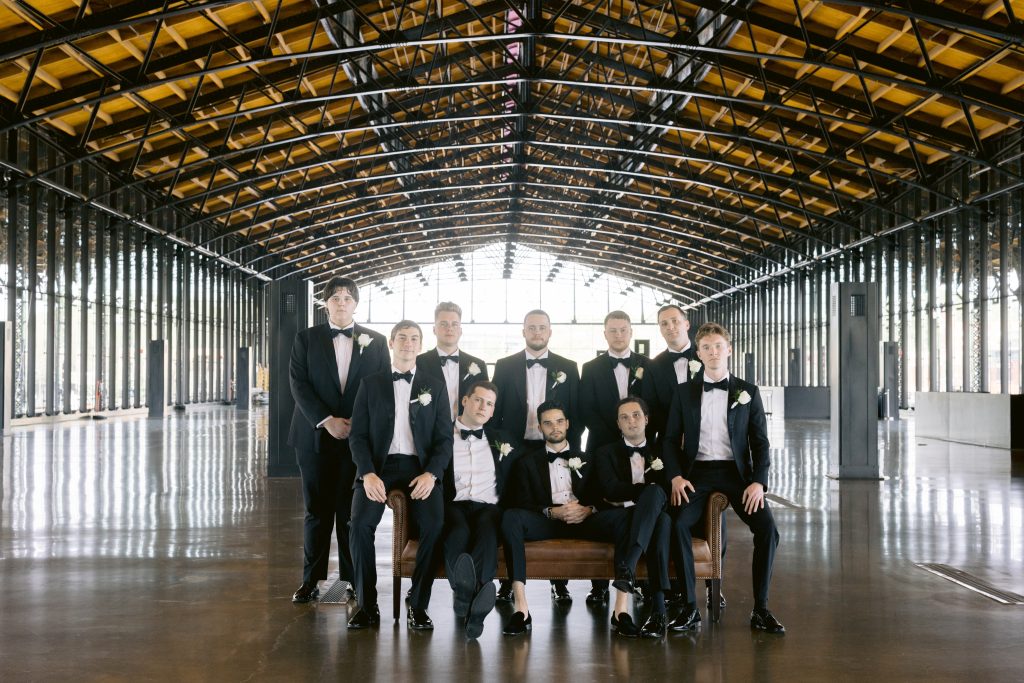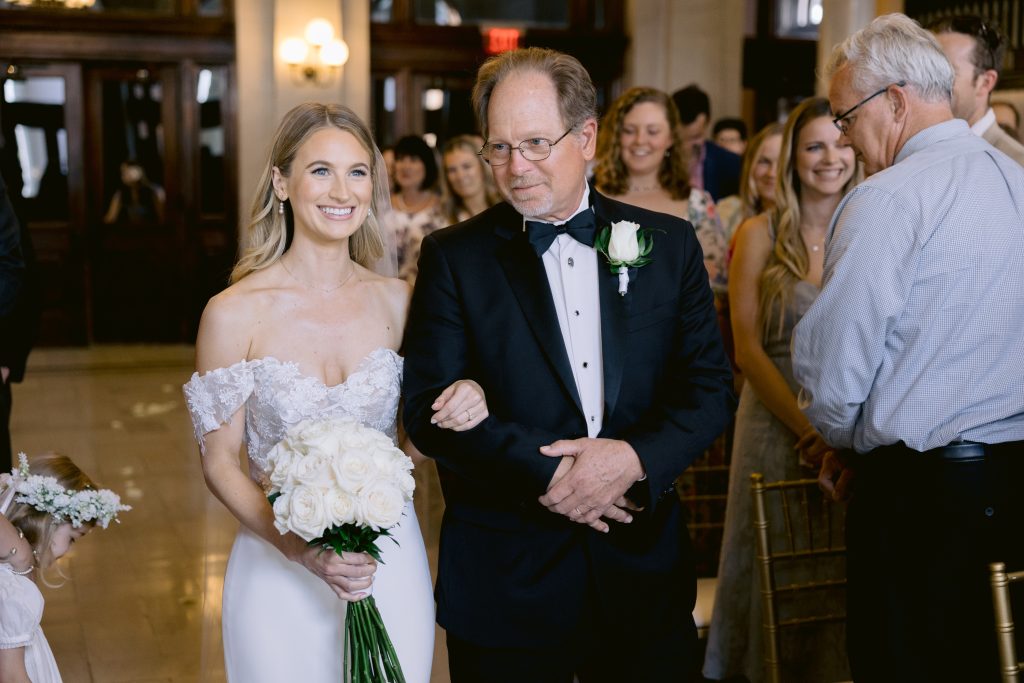 The Scoop
Bride: Jenna, 27, nanny caregiver
Groom: Cameron, 27, Lead Analyst FPNA, Markel Corp
Wedding date: 04/24/22
Number of guests: 160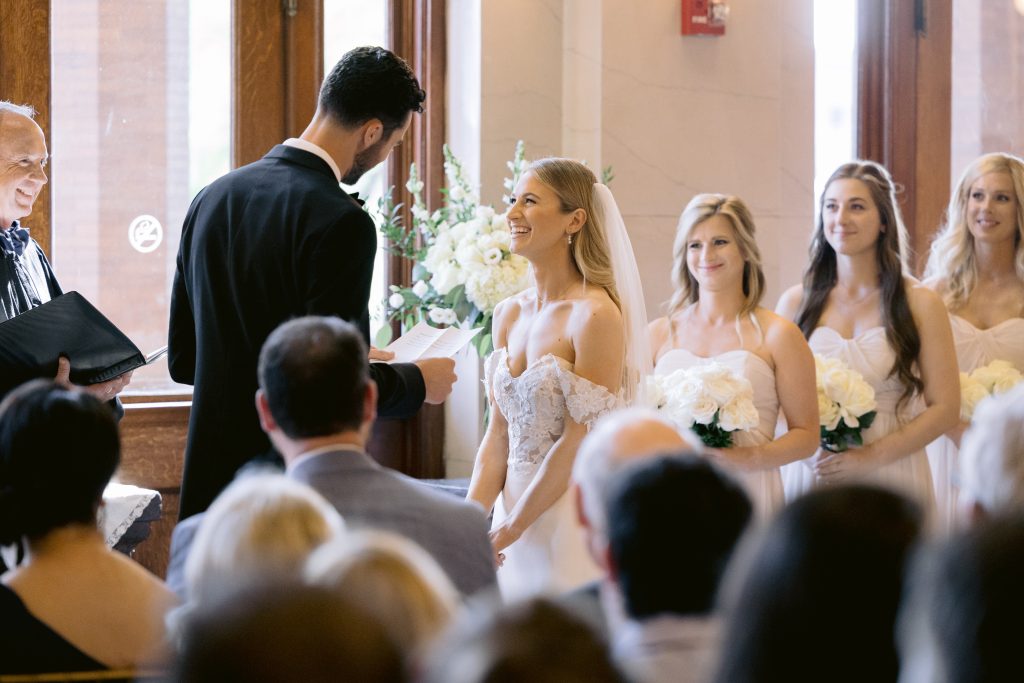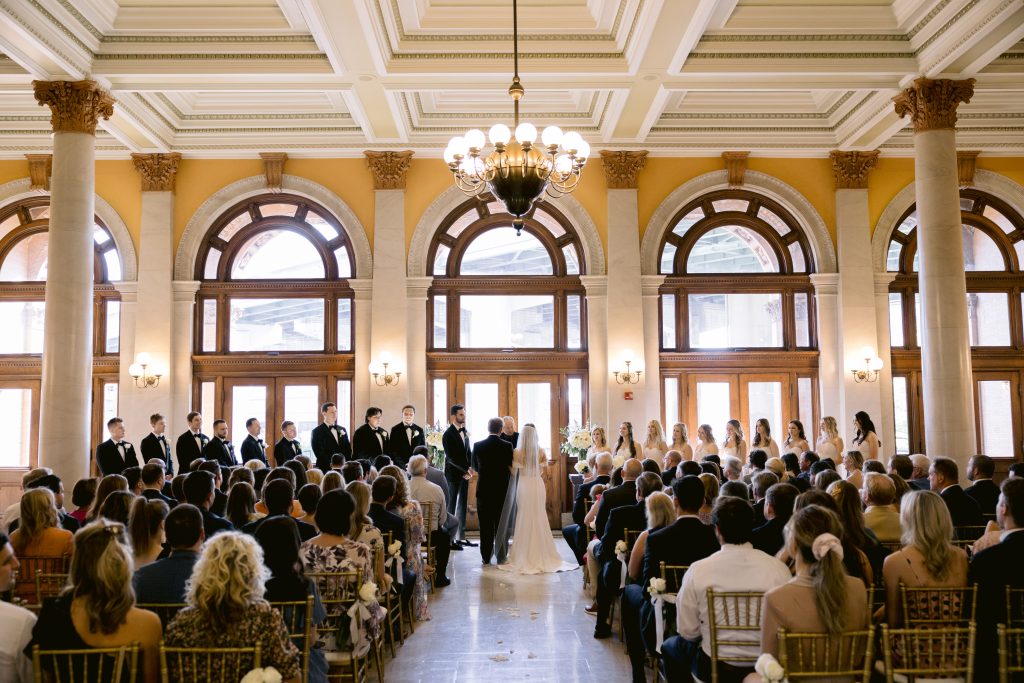 "Something that made our wedding unique was the legacy of my grandparents that I highlighted in different ways throughout our reception. Cameron also had grandparents who have passed away who had a great impact on him, so it was important to us to commemorate them. One way that we highlighted them was through displaying pictures on the mantle for our guests to observe."
"I grew up very close to my dad's parents who we lovingly call Grandma and Grandpa. My grandpa passed away on December 6, two months into our engagement, which was a huge loss for me. Cameron and I both admired my grandfather for his devout faith in Jesus, his devout love for my grandma, and how he cherished our entire family. My grandparents always told us 'I love you so good.' And whenever my grandpa would hug us goodbye, he would tell us 'Be sweet, sugar!' Cameron and I had a banner created that hung behind our head table saying 'I love you so good.' This was easily my favorite detail of my entire wedding. One last detail that we added to the dessert table was a sign that said, 'Be sweet, sugar.'"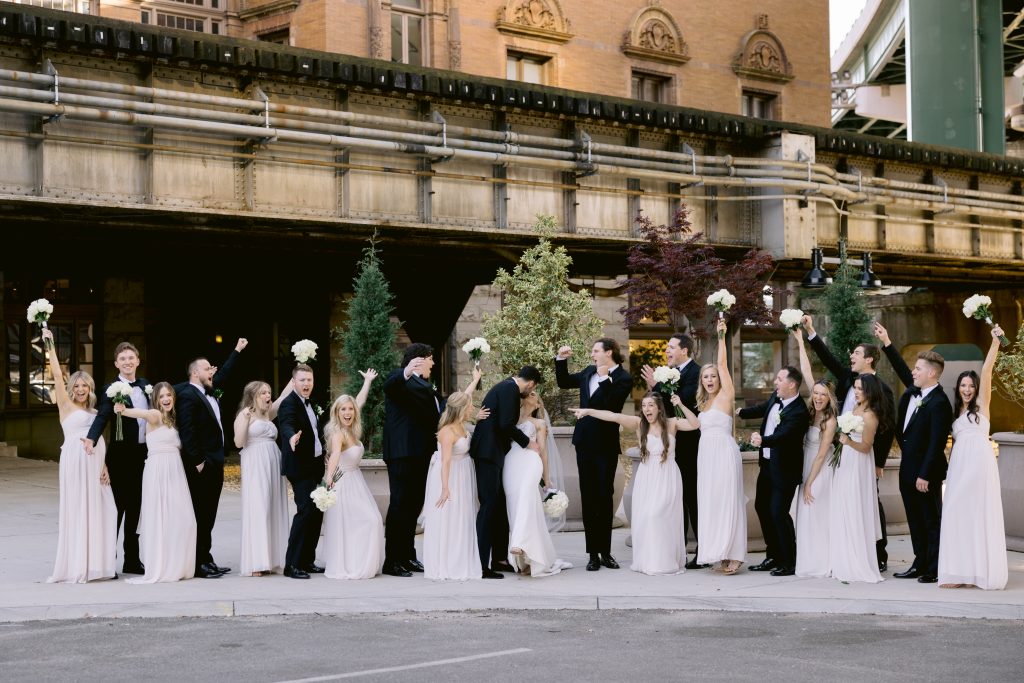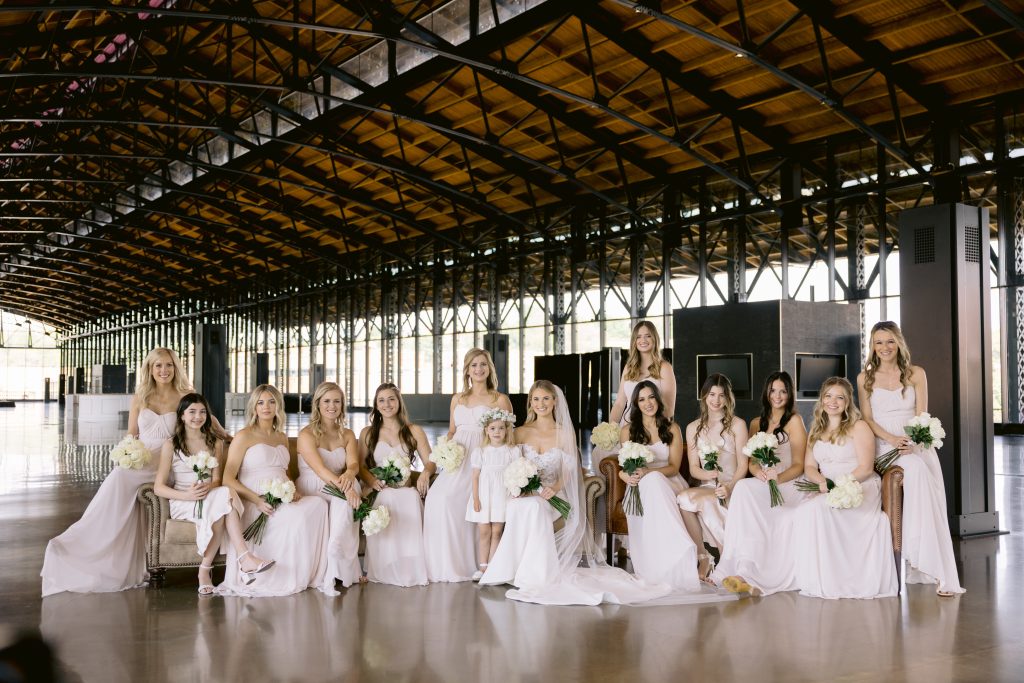 "We wanted the wedding to feel elegant and timeless. Cameron wore a tux with a velvet bow-tie and velvet shoes that perfectly represented his style and personality. My planner described my dress as having understated elegance and timeless style with intricate details. My dress had removable off-shoulder sleeves which made for a fun transition from ceremony to reception. It was the very first dress I tried on when I went dress shopping! I wore the same pearl earrings my mother wore on her wedding day, which were a gift from her mother. I also had my bouquet wrapped in my grandfather's handkerchief. The earrings and handkerchief were an extra special touch as both my Mimi and my grandpa passed away during our engagement."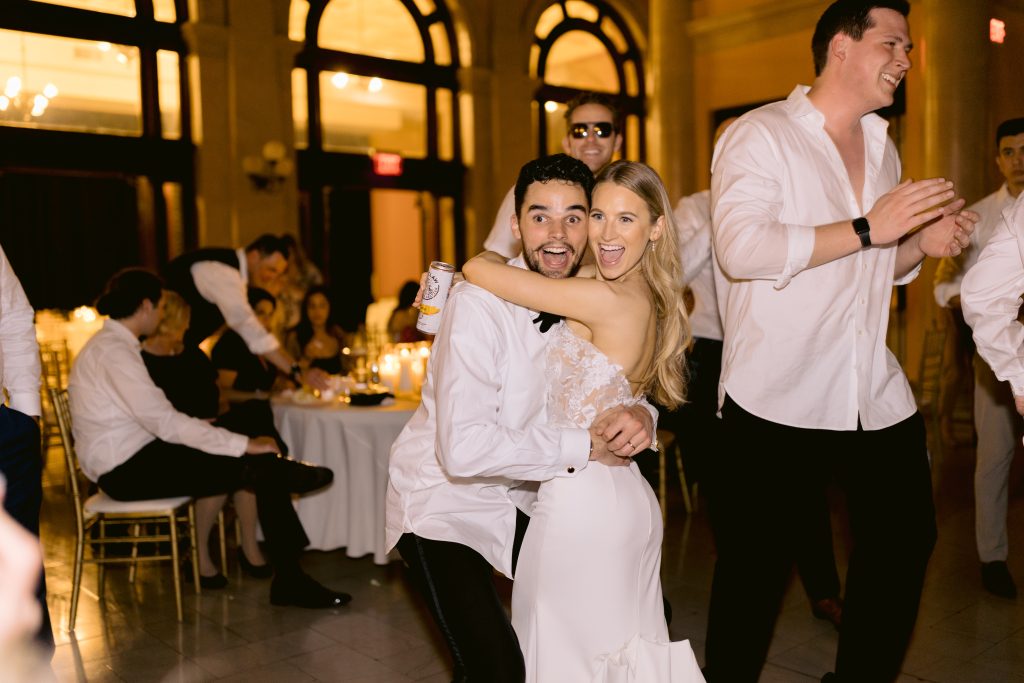 "My bridesmaids all wore the convertible dress in champagne from Birdy Grey. I wanted their look to be timeless and classic to match the feel of the wedding and I wanted everyone to look uniform. Everyone was comfortable and looked fabulous!"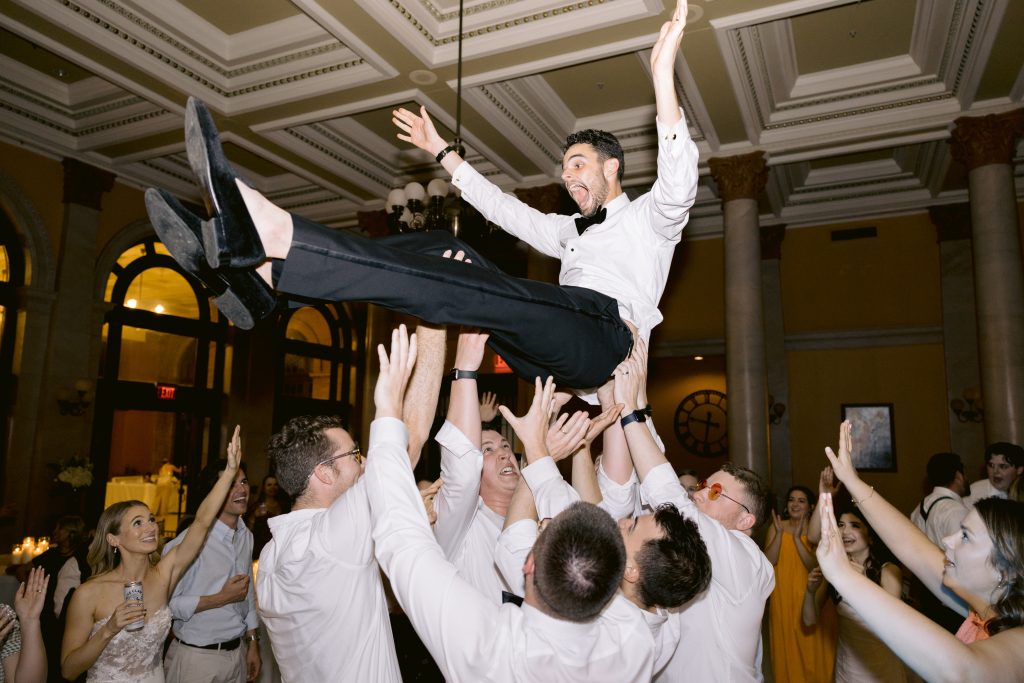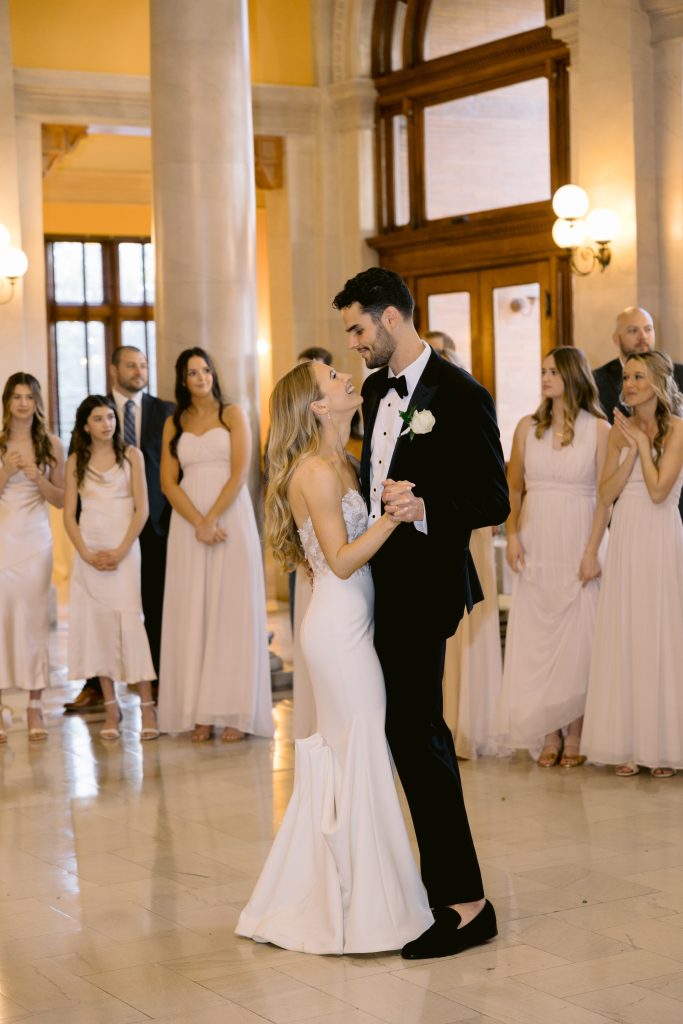 "I chose a neutral color palette because I wanted everything to feel simple and light, but also romantic and timeless. I requested lots of white roses, simple greenery, and candles."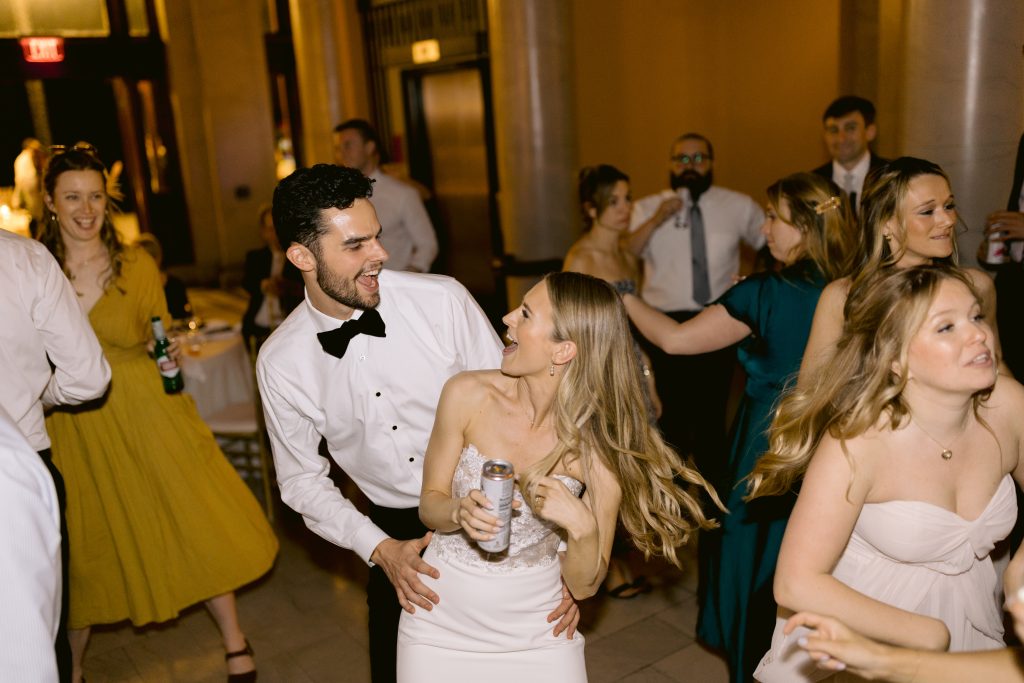 "We knew we wanted to get married in Richmond. Main Street station is an old train station in the heart of the city. We chose to hold our wedding in the original structure called the head house. The tall ceilings, chandeliers, natural light, and marble pillars made for the perfect setting. We didn't have to do much in terms of decorating to enhance the space, because it truly spoke for itself."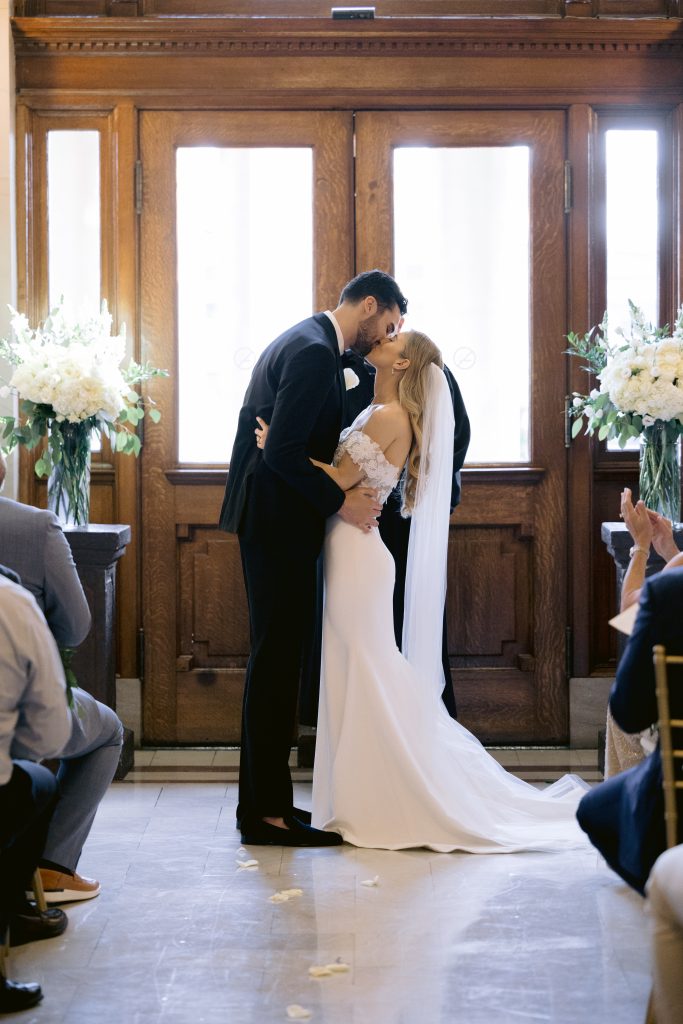 "Cameron and I have a strong faith in Jesus which is something that connected us instantly. We wanted our faith to be the focal point of our wedding and especially our ceremony. It was important to us to share communion and worship together during our ceremony. I cherish the pictures captured during that moment."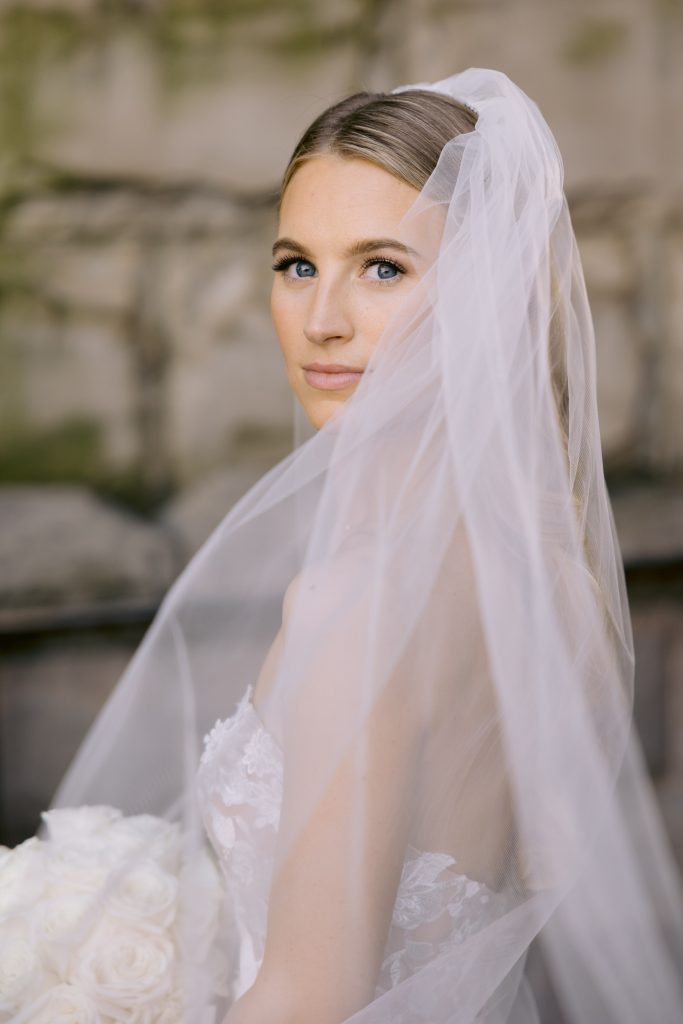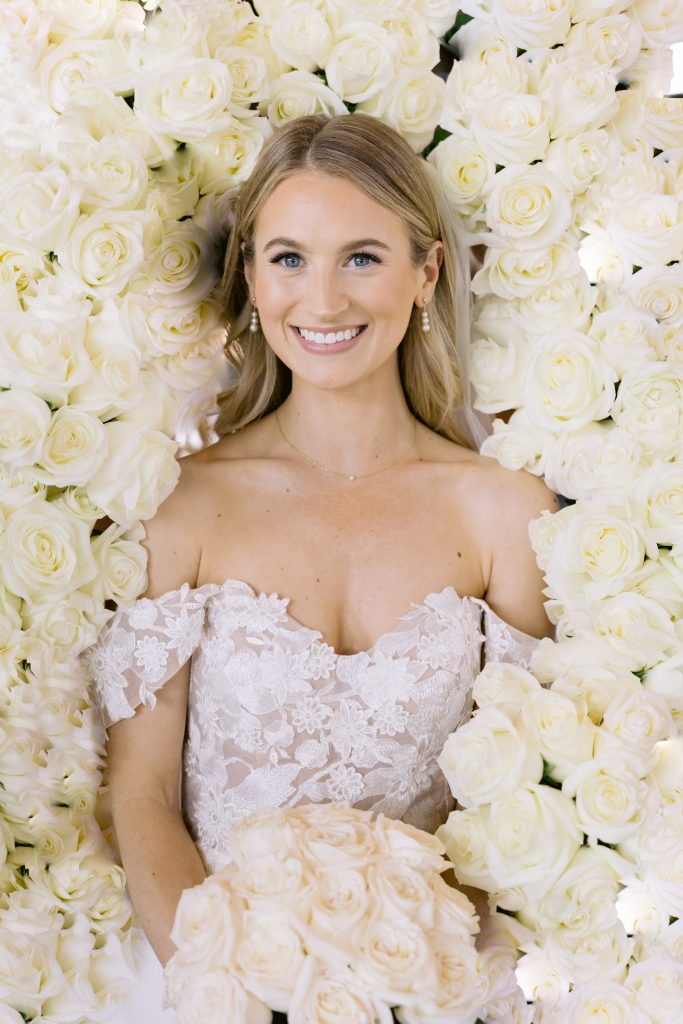 "We used many candles to enhance the warmth in the room, wanting to keep the integrity of the beauty the venue already held. It was cozy and elegant while staying delicate and minimal."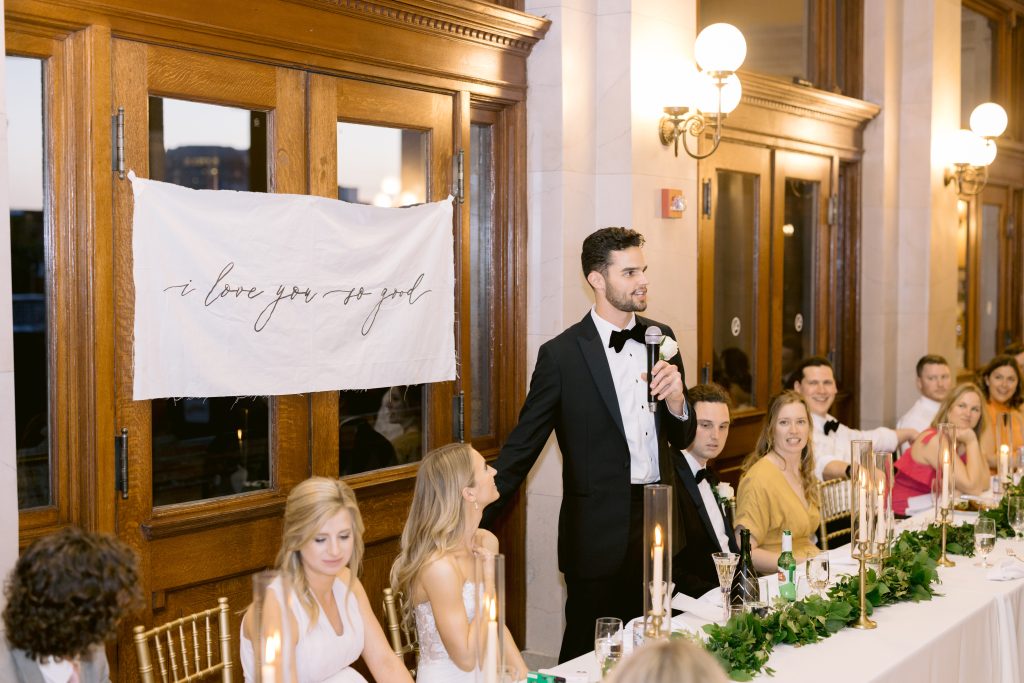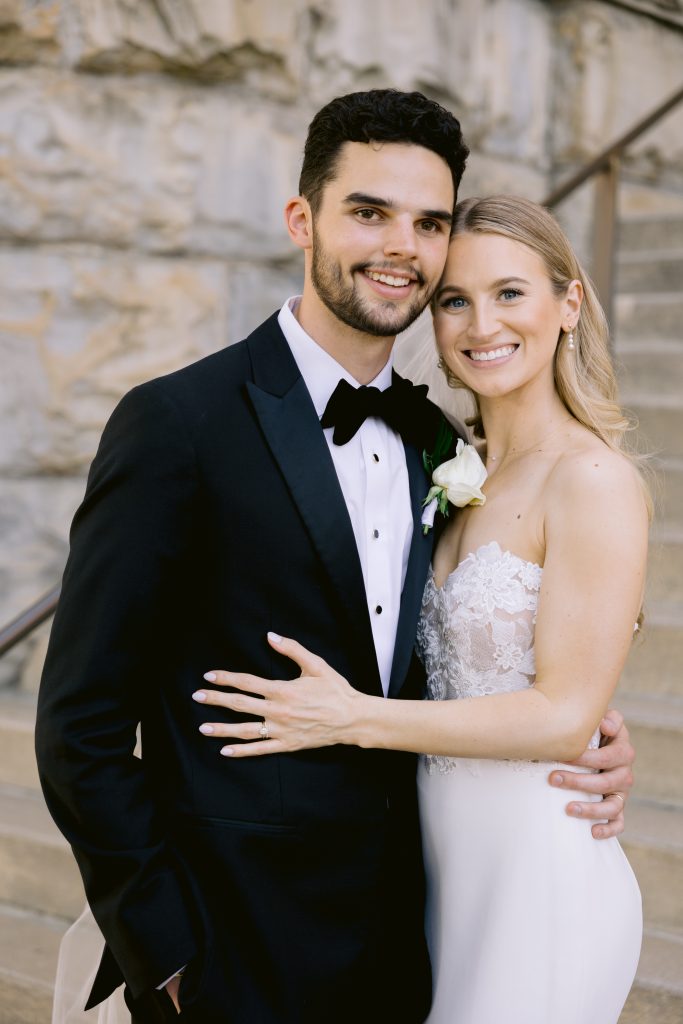 Jenna leaves us with these thoughts. "Some advice that was given to us by friends was to intentionally take mental "snapshots" of little and big moments throughout the day. They encouraged us to take moments to pause, soak everything in, and remember how special we felt. Another very helpful word of advice we received was to stay together throughout the reception when greeting guests. The couple can very easily get pulled in different directions, but it is important to spend the night together and have shared memories of everything. We found all of these things to be so helpful!"
Congratulations to you both!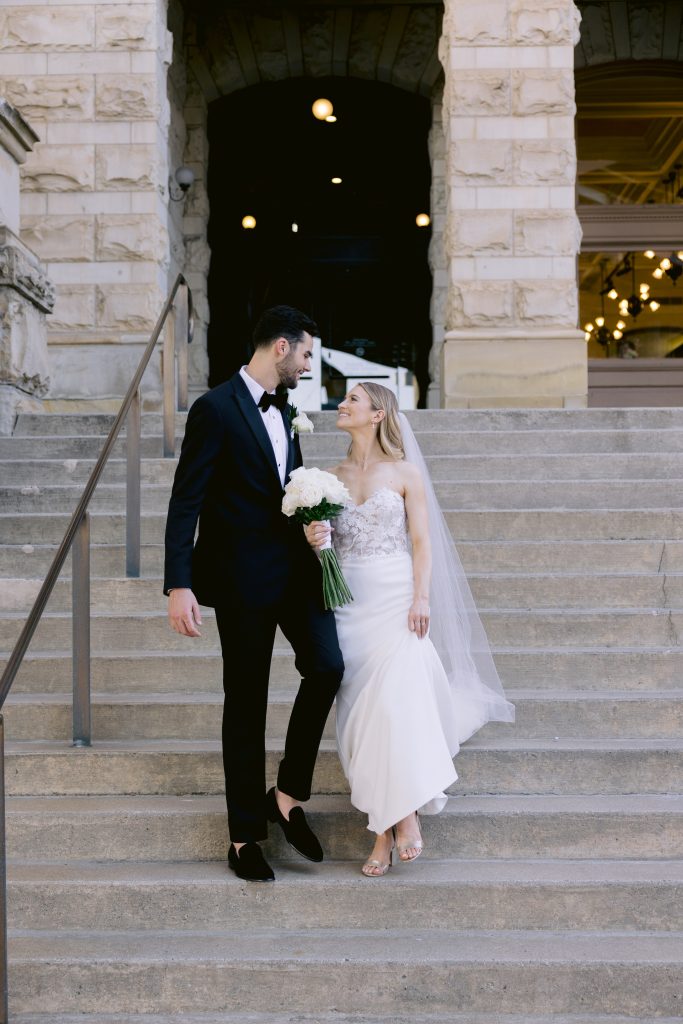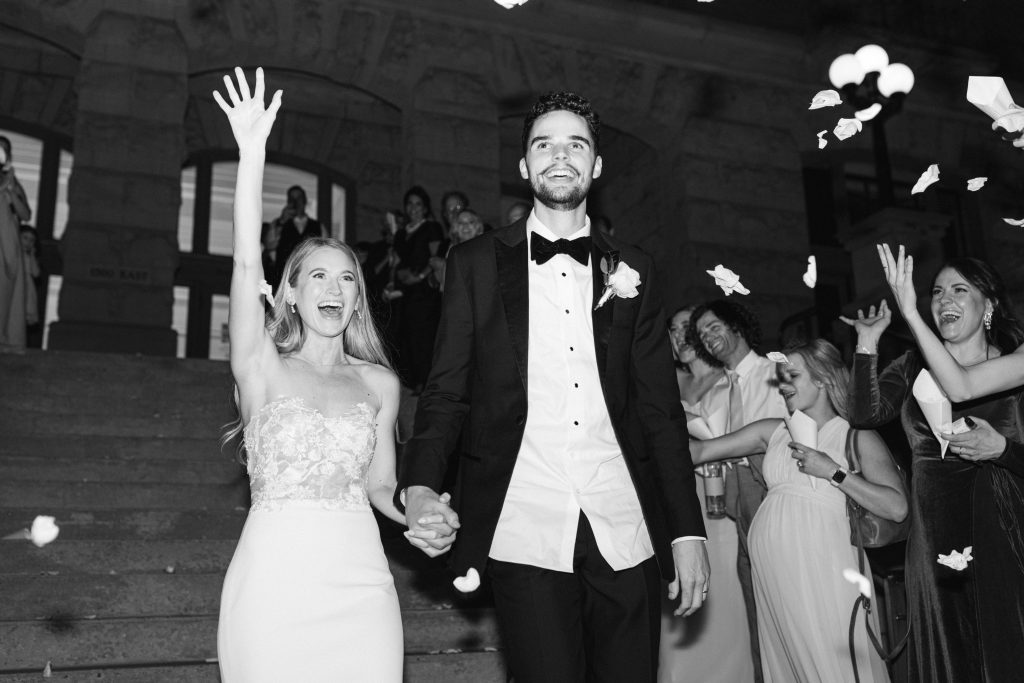 Vendors