Choosing how you and your new spouse want to exit your reception can be a difficult task. Popular ideas like lighting sparklers, releasing balloons, and even throwing rice have their downsides. So what does that leave? We've come up with five safe, environmentally friendly ideas for you to execute asap!
1. Fiber Optic Wands
A great alternative to sparklers, this fire-free option is much safer, but just as exciting! These fiber optic wands still light up the night to allow your photographer to get those perfect pictures. Available from many different distributors like Amazon and If You Say I Do, these lights also serve as the perfect wedding favor for your guests to take home. Want them customized? Check out this Etsy shop!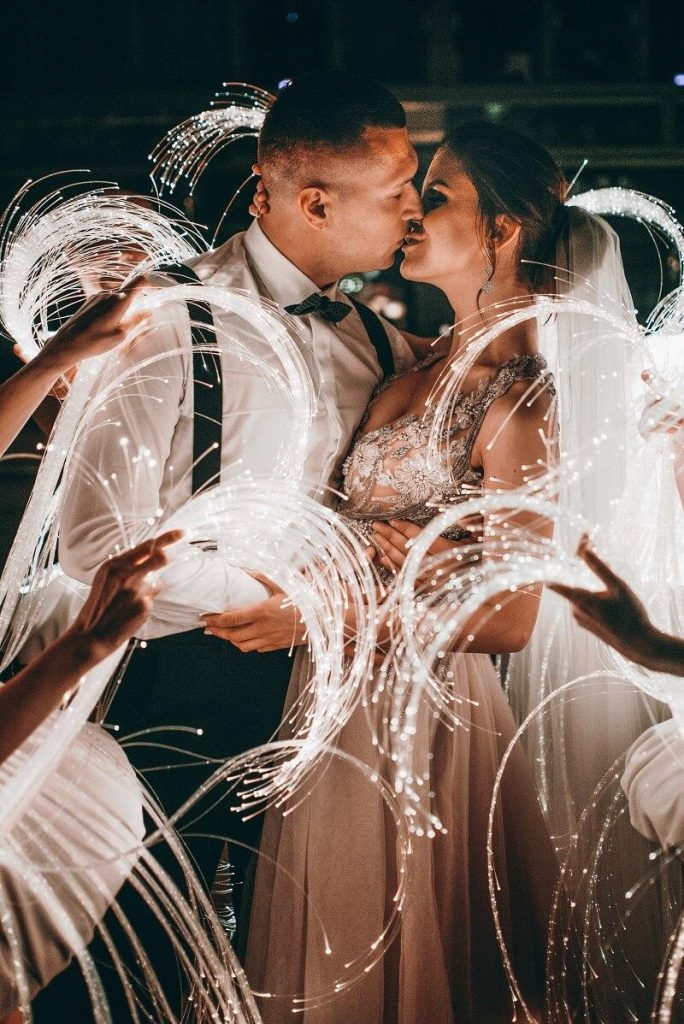 2. Bubbles
One of my personal favorites, bubbles are a whimsical choice! A great option for minimal clean up and for great pictures! This can be executed in multiple ways with small fun-shaped bottles or bubble guns. There's a way to incorporate bubbles for every budget.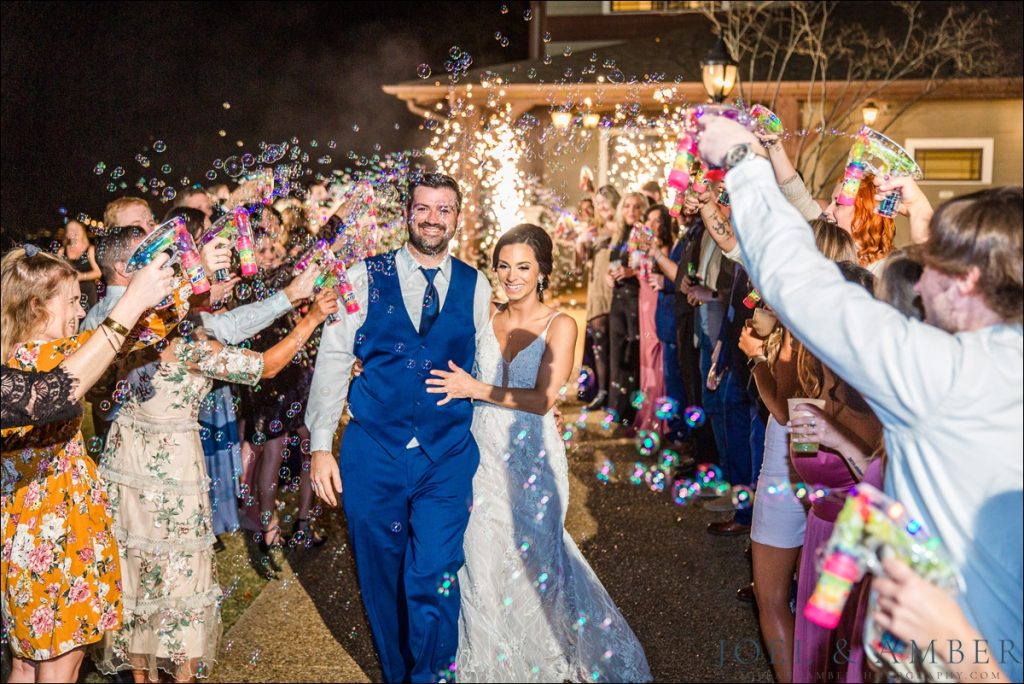 3. Lighted Ribbons
Another option if you want to include lights in your send off. These ribbons on light up sticks create a beautiful scene for great pictures! This idea, along with a few others on this list, provide guests with a favor to take home! These personalized ribbons are available on Etsy.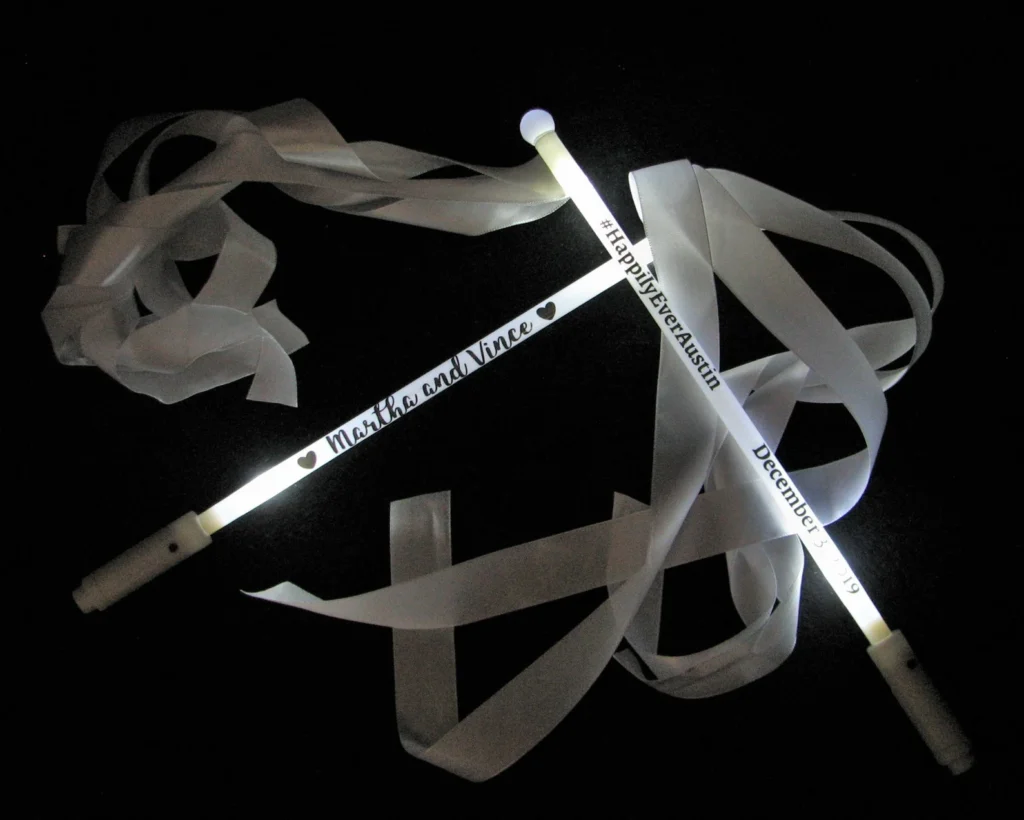 4. Bird Seed
The ideal alternative to rice, bird seed is safe for animals and easy to clean up, if your venue requires that. Have your guests toss handfuls as you and your spouse make your way to your getaway car. This option is very budget and environmentally friendly, the best of both worlds!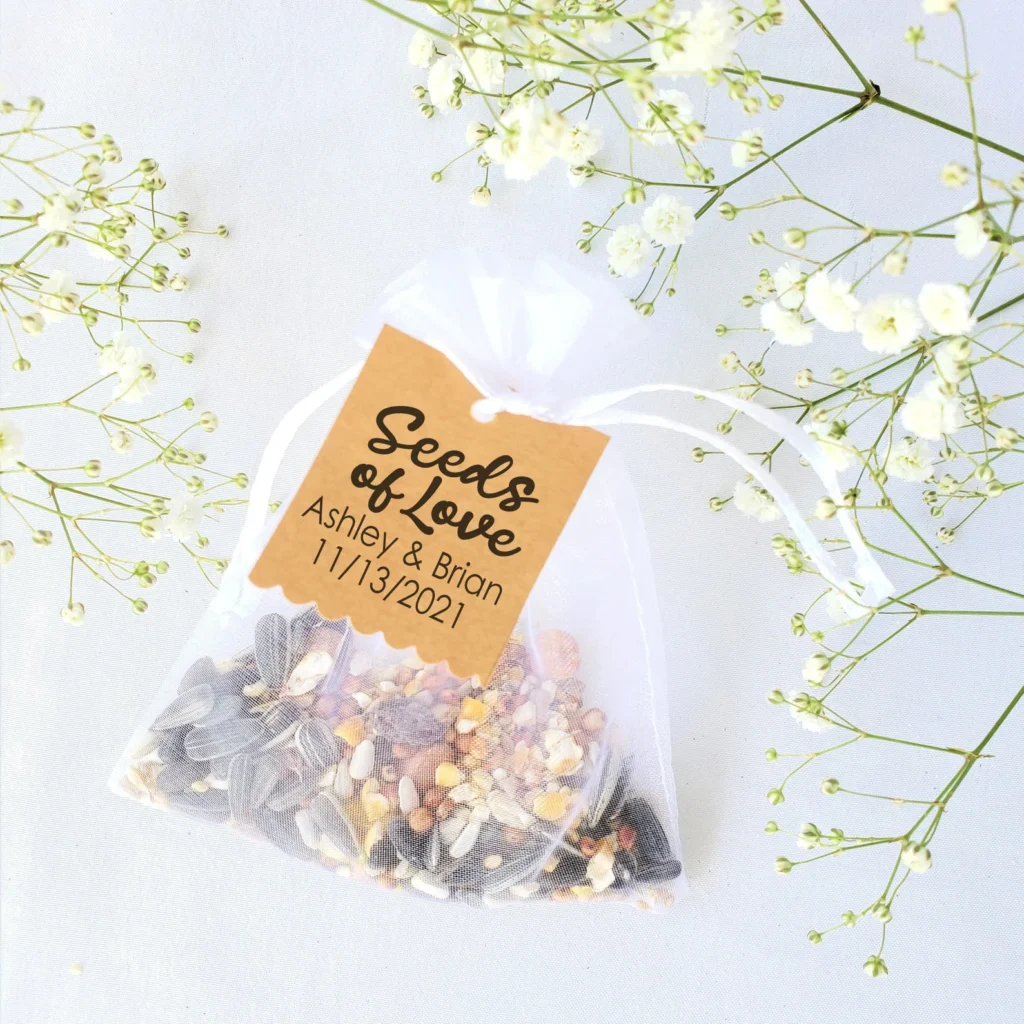 5. Cowbells & PomPoms
Perfect for sports fans! Have PomPoms with colors from your alma mater or favorite sports team. Add cowbells for an added touch. Everyone loves "wedding bells." This is a great idea if your exit path is already lighted or if you need an indoor idea. Personalize those cowbells, and just like idea numbers one and three, they serve as a great wedding favor.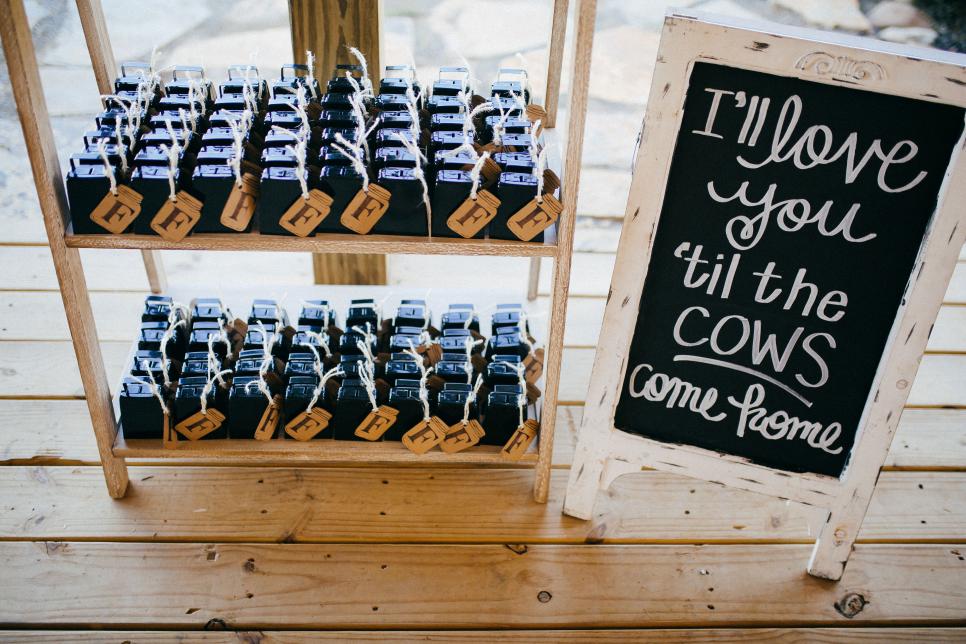 If you are planning a wedding in Roanoke Virginia, Richmond Virginia, Fredericksburg/Northern Virginia, The Shenandoah Valley, Coastal Virginia or in Charlottesville/ Lynchburg Va. we can help with your wedding planning and ideas.