You're getting married! Or your best friend is. Either way, you need to choose somewhere to celebrate. Look no further than South Florida. Amidst the growing trend of destination bachelorettes, South Florida takes center stage. From Miami to Key West, those looking for something other than an urban getaway will be pleasantly surprised by this slice of paradise filled with southern charm. From dining at some of the country's best restaurants to partying the night away at the nation's hottest clubs, there's something to please everyone in your bachelorette party.
MIAMI BACHELORETTE GUIDE
WHERE TO STAY:
Set on the iconic Miami Beach boardwalk and Collins Avenue, the Shelborne South Beach is a bachelorette party's personal playground. In the lobby, brides are greeted with art deco vibes and if they keep down the long hall, parties will come to the Drawing Room, the plush 1940s hotel lobby lounge perfect for cocktails before a night on the town. The rooms at the Shelborne offer sweeping views of either the ocean or the city of Miami Beach. Bachelorette parties love the Shelborne namely for the fun, Miami-centric decor and over-the-top, air conditioned pool cabanas surrounding the legendary pool. Bachelorettes who book the Vaca Starts Now cabana package will enjoy their choice of premium vodka, tequila, whiskey or gin, an extravagant fruit plate, Fiji or Pellegrino waters to stay hydrated, and Red Bulls to keep the party going.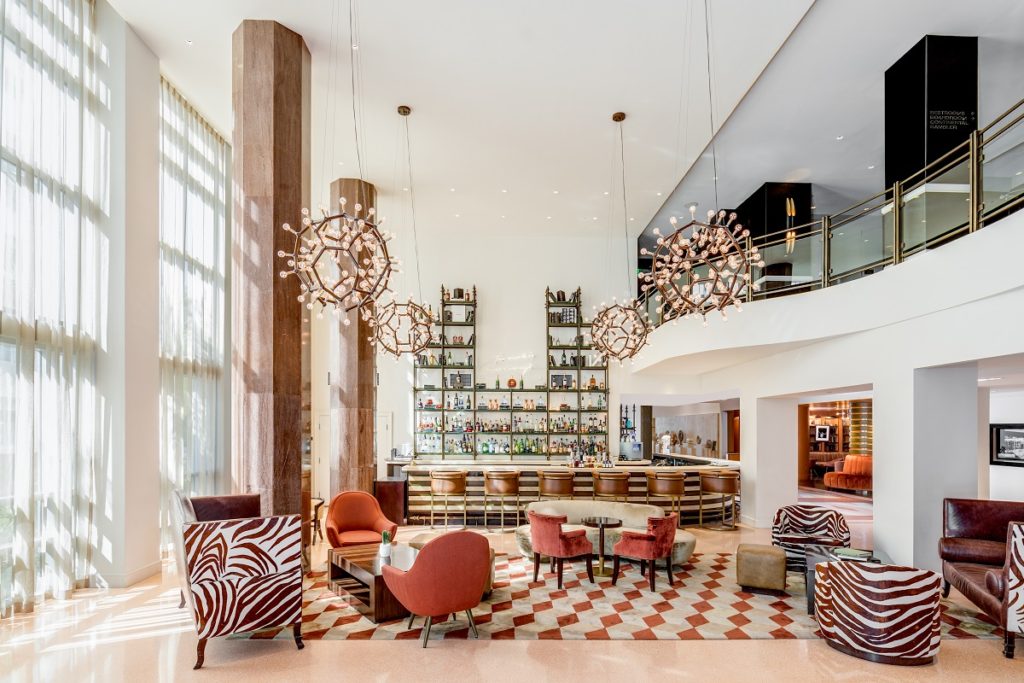 Eclectic and hip brides look no further, trendy The Gates Hotel South Beach creatively combines vintage throwbacks with modern details throughout the entire mid-century designed lobby. At The Gates, a DoubleTree property, bachelorette parties are greeted with signature warm cookies at check-in. Affordable but chic, the hotel evokes the vibrant and tropical vibes that South Beach historically emits. Each Friday, the hotel offers a Salsa & Shots program by the pool, where guests learn the art of the famous Latin dance and are rewarded with a shot for every move mastered. Bachelorettes love The Gates specifically for the pool scene complete with decked out cabanas for rent and the on-site culinary masterpiece that is OLA (short for "Of Latin America") full of delectable bites and tropical inspired cocktails.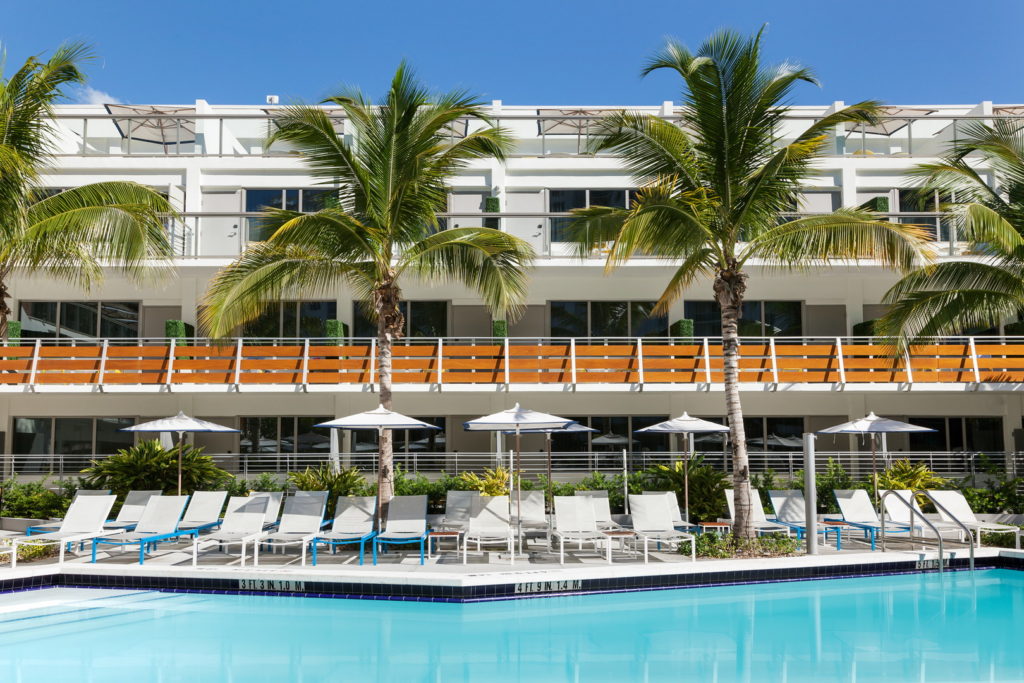 WHERE TO EAT:
When you ask yourself where to throw your bachelorette party, you should instantly think of Villa Azur. The chic French-Mediterranian restaurant and lounge located in the heart of South Beach is known for its beautiful marriage of delectable cuisine and over-the-top extravaganzas. Brides-to-be will feel the celebration in the air as the local hidden gem is known for its iconic entertainment including dancers, live music, sparklers, and more. Toast to a healthy and happy marriage with a Lychee Martini on the spacious outdoor patio, savor Truffle French Raviolis inside the glamorous dining area or live it up with tequila shots at the standout bar area. Dancing alongside your besties while welcoming the new chapter in your new life at Villa Azur is easily a match made in bachelorette heaven.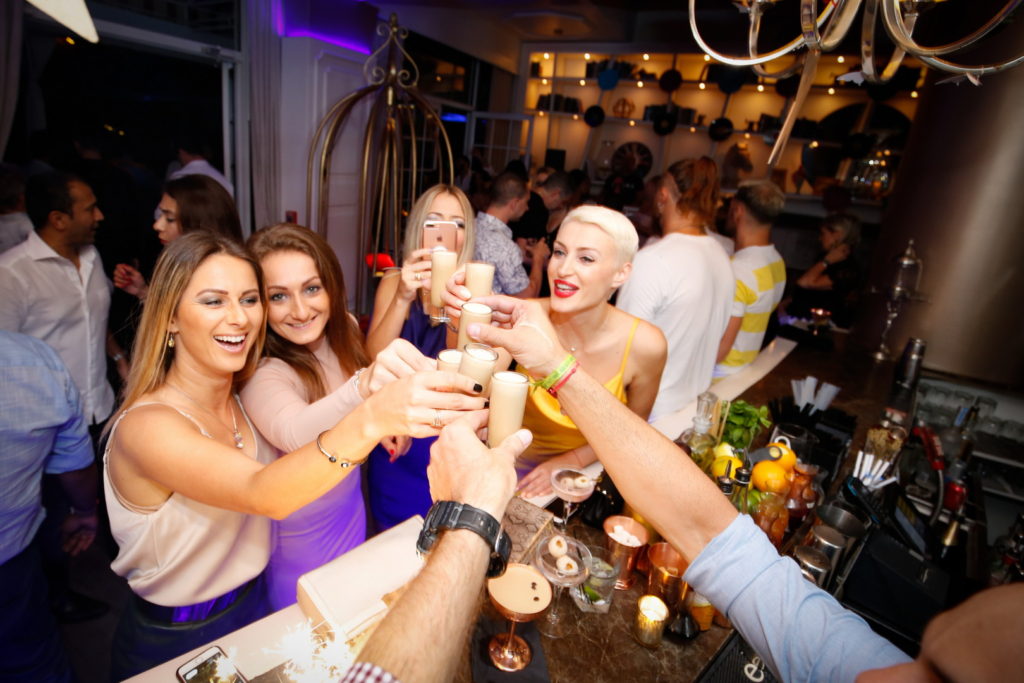 For a homey feel, try Cafe Prima Pasta, a cozy Italian restaurant serving authentic, handcrafted family recipes, is the perfect destination for an intimate bachelorette party. The rustic location oozes with love, from the carefully prepared dishes to the family portraits that line the walls. The restaurant's warmth and hospitality provide an easy escape to look back on fond memories and toast to the ones to come. The bachelorette and her closest gals enjoy homey Italian staples like Lasagna Bolognese, Fettuccini Ossobucco and Crab Raviolotti as they bond, laugh, and cry over life's many blessings. Celebrating the bride-to-be's new beginning at Cafe Prima Pasta ensures a special day filled with great company and even better food.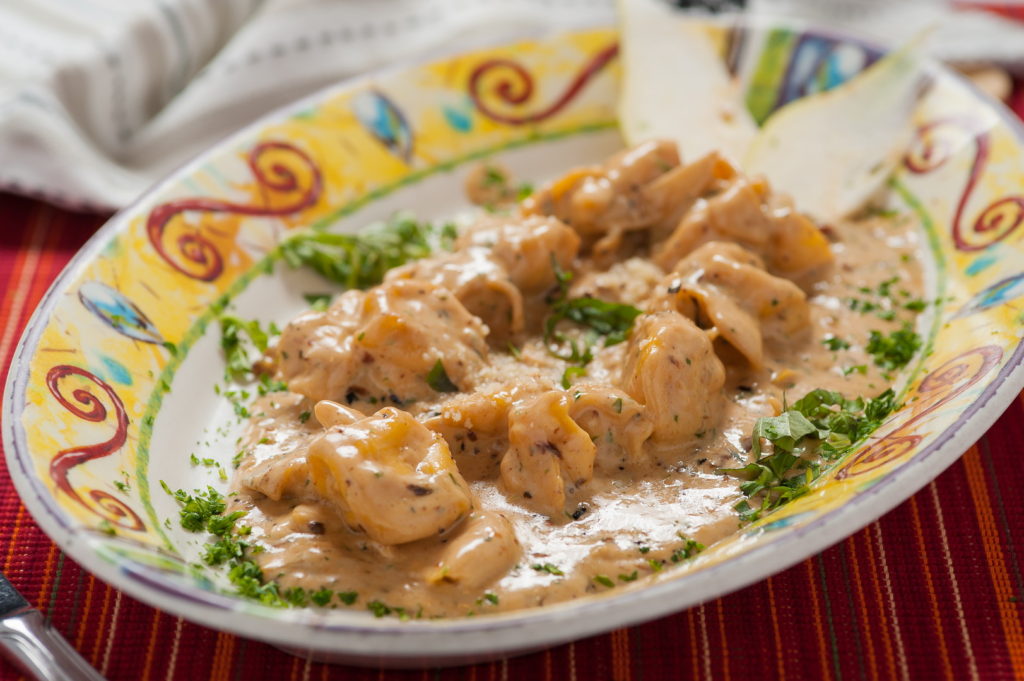 Chase down those wedding woes with a shot of tequila and live it up at La Cerveceria de Barrio. The bride and her tribe will leave with nothing less than a pitcher of margarita, a basket of tacos, and a belly full of laughs from the authentic Mexican street food restaurant. With locations on Lincoln Road and Ocean Drive, the bride and her tribe can party all day long at the quirky and neon-lit restaurant that bustles with people and flavor. Dance along to the booming music and enjoy people watching along Miami Beach from their outdoor seating area. Quench your thirst with La Cerveceria's extensive cocktail list including sweet and spicy handcrafted drinks like Jalapeno margarita, made with Jimador silver and Cointreau or Clamato Michelada, made with your choice of beer, lime juice, Worcestershire sauce, Maggi seasoning sauce, and Tabasco. The bride and her posse can share both heartfelt stories and delicious appetizers like rib eye guacamole, a mountain of grilled chicken nachos, or Ahi tuna sashimi.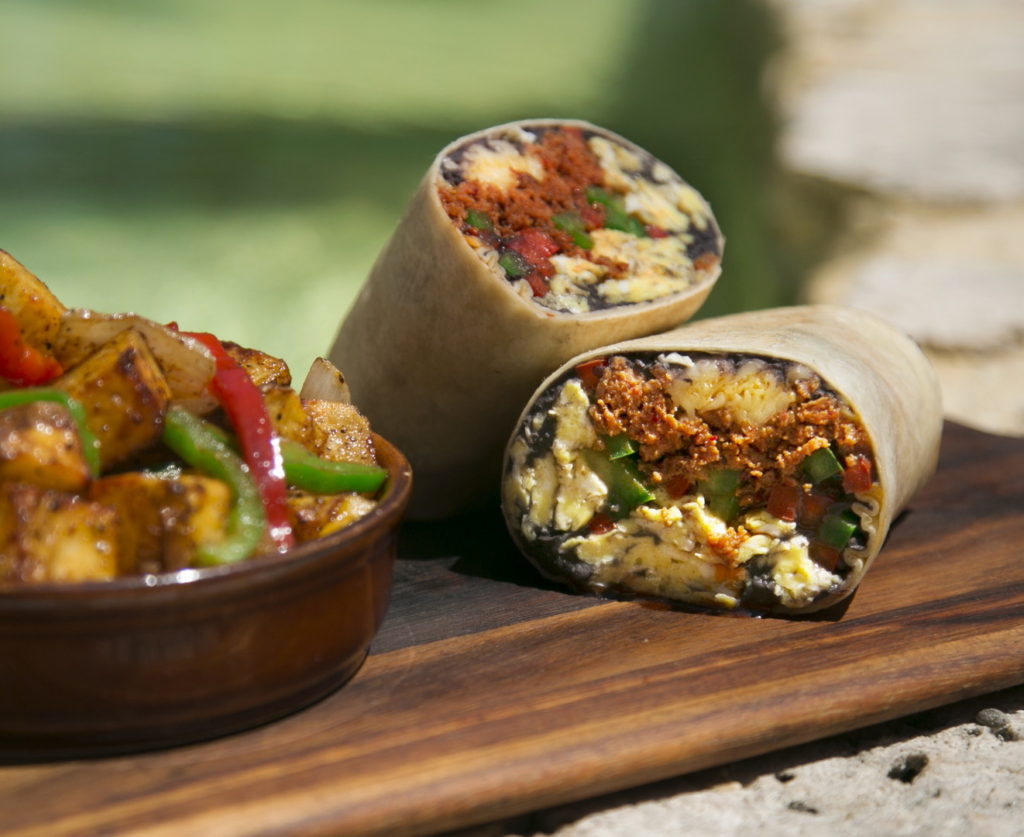 For those looking for the ultimate boozy brunch, Verde at PAMM is the ideal location for your laid-back bachelorette looking to spend Sunday brunch basking in gorgeous Miami weather and with pristine views of the Biscayne Bay waters. With the wind in her hair and a glass of champagne in hand, Verde easily takes care of the stress and worries the bride-to-be has on her mind with delectable bites and a gorgeous outdoor area filled with wood and greenery, the perfect backdrop for those last "single ladies" Instagram posts. Verde's ample outdoor deck with undisturbed views of the city make dancing and laughing out loud a breeze as the bride and her tribe live it up. Share embarrassing stories and precious moments over delicious brunch items like brown butter pancakes and prosciutto carbonara pizza and toast to new beginnings with $24 bottomless mimosas.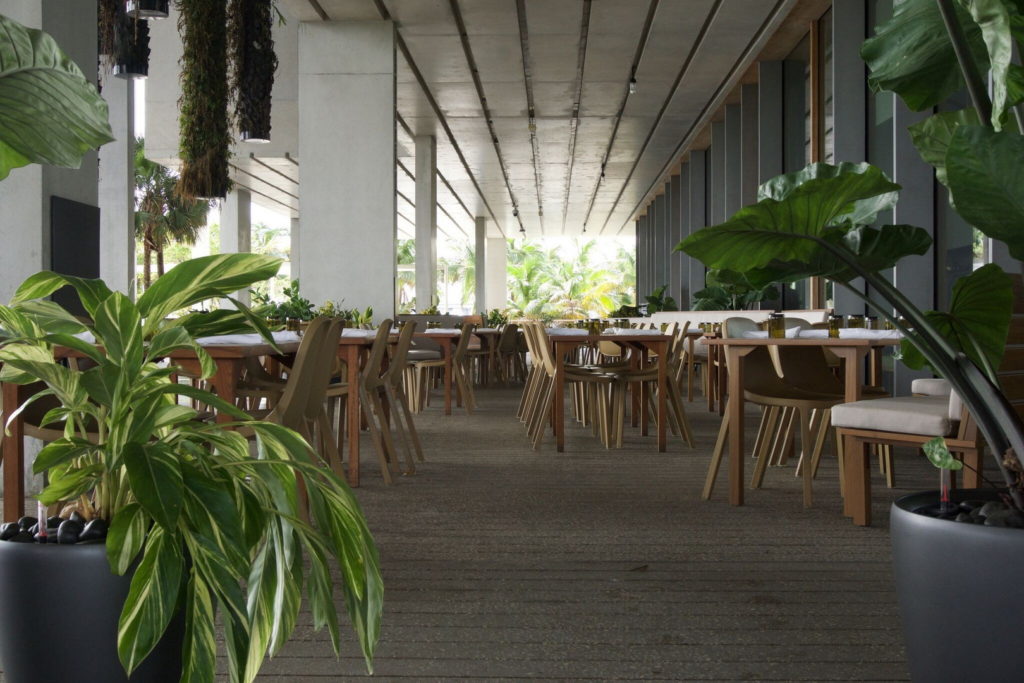 WHAT TO DO:
So much to do, so little time. Miami is THE spot for partying in South Florida. Bachelorettes can rejoice in knowing that nightclubs are in no short supply in this bustling town. Famed clubs like LIV at the Fontainebleau host different acts nightly from DJs to chart toppers, additionally other beach side clubs like Rockwell, Story, and Basement litter the hotels and streets with party goers into the wee hours of the morning. For the ultimate Miami experience, top off the night with E11EVEN, but make sure you have cash on hand for the "performers" if you know what we mean.
For the outdoorsy bride, rent a Jet Ski for some adventure or lounge on the beach and relax while soaking up the famous Miami sunshine, cool off with a dip in the crystal blue waters of the sparkling Atlantic Ocean. Looking for some retail therapy before heading home? Head to Bal Harbor Shops for all the best luxury fashions. Stores from Céline and Harry Winston to Rag & Bone and Saks Fifth Avenue call the famed mall home.
KEY WEST BACHELORETTE GUIDE
WHERE TO STAY:
Bachelorette-goers looking for a great deal will want to stay at The Keys Collection, a unique group of four Key West hotels. Located in New Town, Key West, The Keys Collection hotels are perfectly located as they avoid Old Town crowds while still being in close proximity to the island's many attractions.
The savvy bride's destination, 24° North Hotel ties the historical roots of Cuba and Key West together. With its authentic island ambiance, Cuban-theme and splashy pool deck scene, the lifestyle hotel invites bachelorette-goers to celebrate poolside with drinks from the Toasted Coconut. Its sister hotel, The Gates Hotel Key West, offers ladies an adults-only pool featuring cabanas for rental and drinks from Rum Republica to complement the island's laid-back style. The boutique hotel's modern amenities and upscale sophisticated mean you'll get the perfect Instagram backdrop.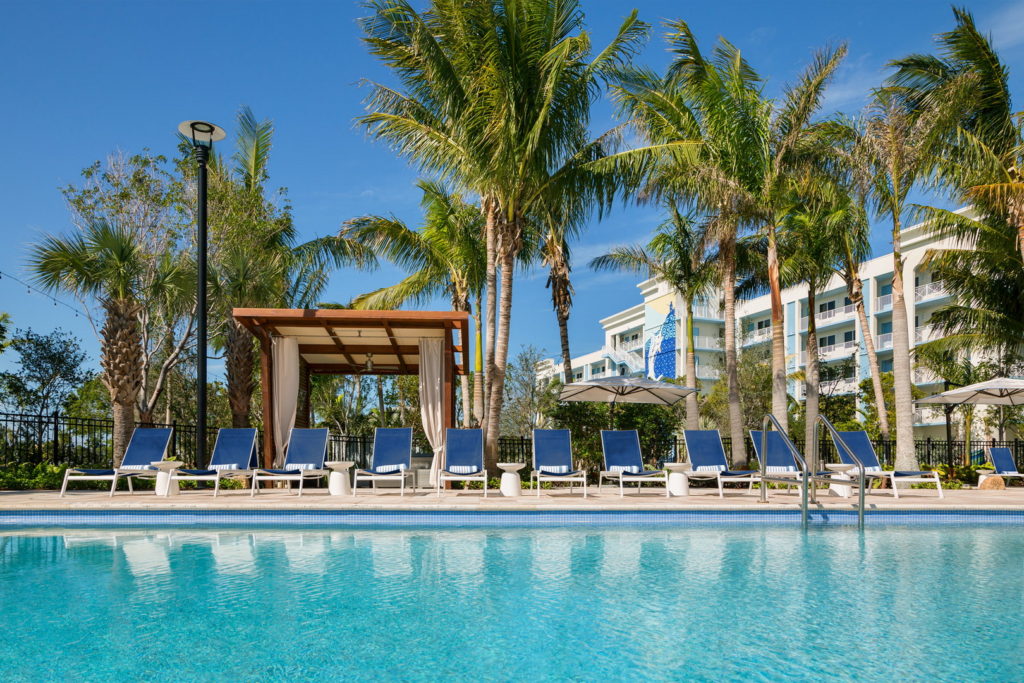 If you prefer to stay in the middle of the action in stumbling distance from Duval Street, stay at The Marker Waterfront Resort, which is centrally located by the historic seaport, offering spacious guest rooms affording varied panoramic views– from gorgeous tropical gardens to the picturesque Key West Harbor. Each casually elegant accommodation is swathed in soothing hues of blue, cream and gold, featuring sumptuous linens and thoughtful amenities. Poolside cocktail service at each turquoise oasis allows for heavenly hours spent swimming, sunning and sipping with your best gals.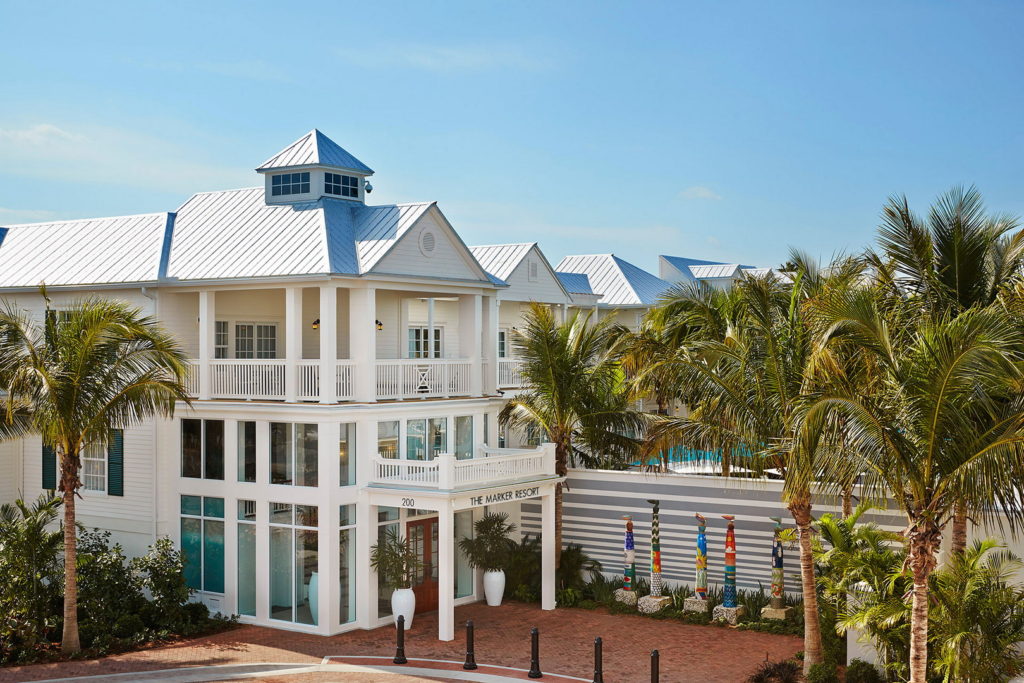 WHERE TO EAT:
Key West is a bachelorette destination for good reason. For a boozy brunch, hit up Blue Heaven in the Bahama Village of Old Town Key West, where they serve everything from lobster Benedict to from-scratch pineapple pancakes. For dinner, head to the locals' favorite, Santiago's Bodega; a hidden spot known only by word of mouth, the menu is tapas style, allowing you to indulge in a little bit of everything like the bacon and basil wrapped mushrooms or even the daily selection of charcuterie offerings – just be sure to make a reservation, because this tiny spot fills up fast.
Other city favorites for breakfast are Bagatelle, Azul and Sarabeths. For lunch and dinner, locals and travelers alike love Blackfin, Nine One Five, The Grand Cafe and for some of the best Italian in town: Onlywood. For a meal and a drink while watching the picture perfect sunset, try out Bistro 245, located near Mallory Square – a popular spot to watch street performers nightly as the sun sets.
Honorary mention: If you've had a few too many, they should head to Paradise Pizza for a New Jersey style slice to soak up that Margarita from a local's favorite and a staple in Old Town.
WHAT TO DO:
Bachelorettes can make you do some crazy things, especially in Key West. Essentially the Vegas of the South, what happens in Key West stays in Key West. Head on over to the famous Duval Street – a bar-lined walking strip littered with a different bar every few feet. If you like to have a good time but bar hopping at Sloppy Joes and Fat Tuesday isn't your style, try a Mojito Making Class at Key West First Legal Rum Distillery. The class is free with the purchase of a Mojito glass, so learn how to make the renowned Cuban cocktail from the pros.
For bachelorettes looking to take the luxe route, book a spa treatment at the Sunset Key Spa, located on an exclusive private island off the mainland and only accessible by boat. Shop til you drop with your girlfriends along the Seaport Village and grab a drink at the Waterfront Brewery (and yes, you can walk around with cocktails in Key West!). After wandering the Seaport, hop on a Key West Sunset Party Cruise for optimal views of the sunset, never ending booze and live music.
If you are planning a wedding in Roanoke Virginia, Richmond Virginia, Fredericksburg/Northern Virginia, The  Shenandoah Valley, Coastal Virginia or in Charlottesville/ Lynchburg Va, we can help with your wedding planning and ideas.