Whatever the theme of your wedding, color scheme, or flower choices, a unique centerpiece can really make all the difference for the aesthetics of your wedding table décor.
And you don't just have to go with the traditional ideas of candles and flowers. Consider some of these unique options to spice things up or add some beautiful variety that speaks to your specific interests as a couple as you plan your Virginia weddings.
Teapot Floral
If you're like me, you'll love this idea – using beautiful china, like a gorgeous teapot, to create a simple, elegant centerpiece. You can find a bunch of teapots and teacups, and similar china at thrift stores, on Etsy, and so many other places to find some really stunning pieces for an affordable price.
Driftwood Floral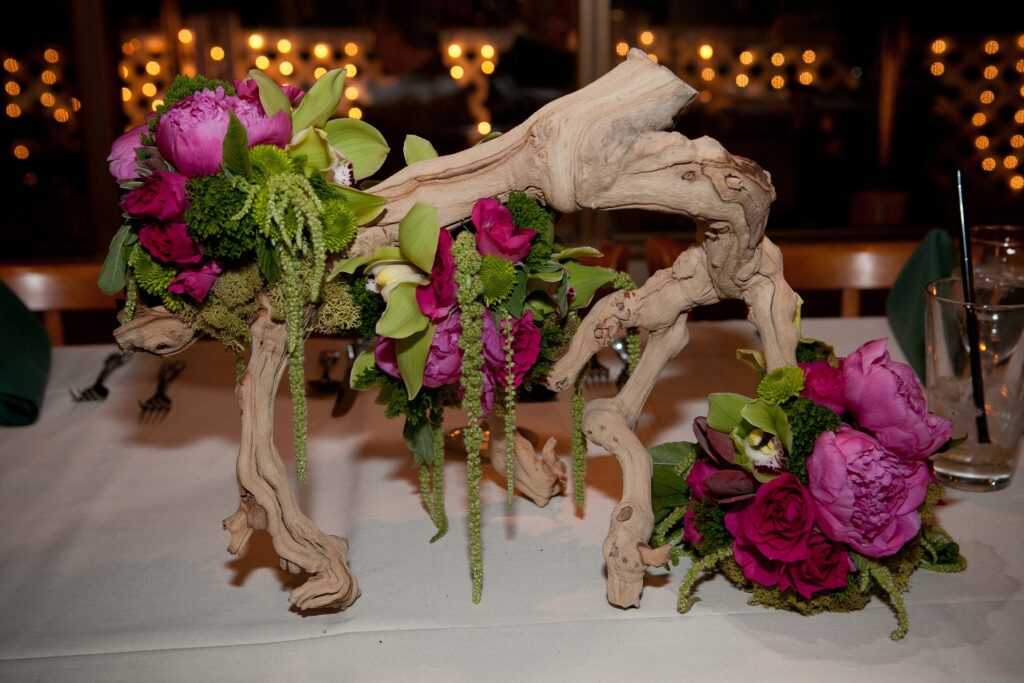 Having a beach-themed wedding? Consider combining some driftwood with some floral elements for a unique and beautiful centerpiece for your special day.
Seashell Vase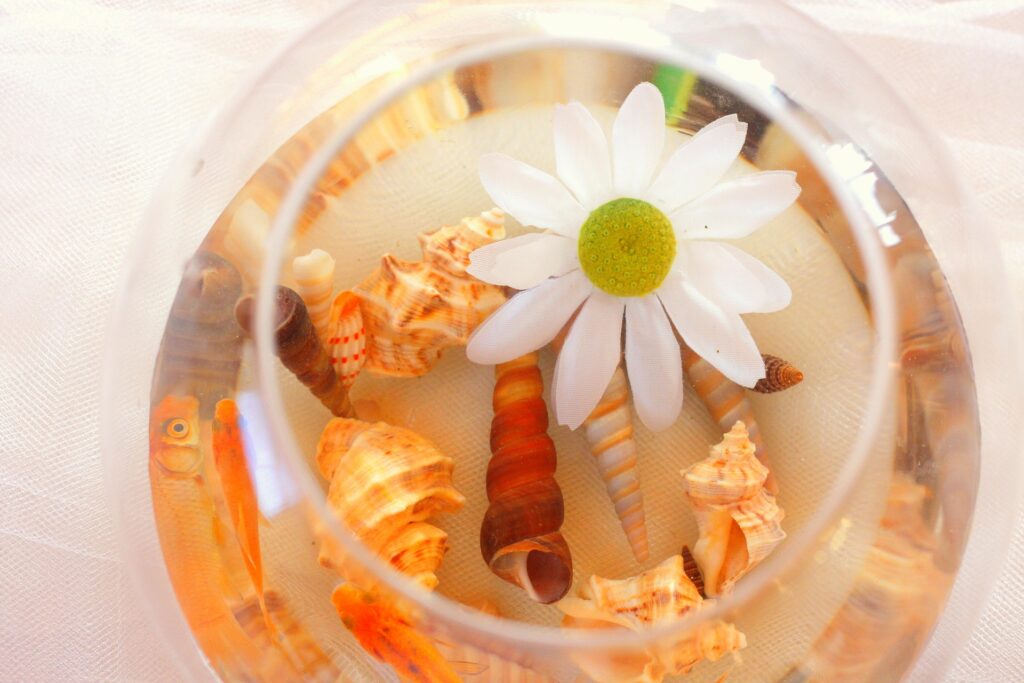 A fun, unique DIY option is creating a seashell vase centerpiece. Get some simple fishbowls, glass jars, or vases, and some seashells. Sink them into a jar with some water, and voila – a gorgeous beachy centerpiece.
Cute Seasonal Touches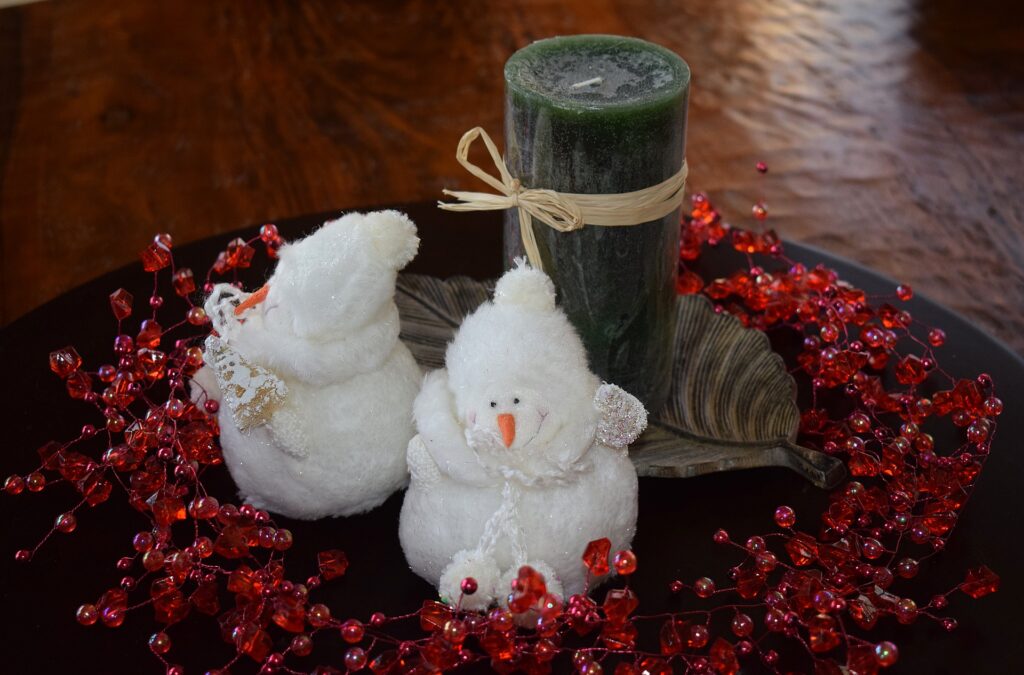 If you're getting married during a holiday season, you can consider using cute décor pieces to create a centerpiece. Find some lovely small trays, décor pieces like this little snowmen, a couple of candles or greenery, combine – and with little effort, you've got a centerpiece unique to you! For some additional fun, change up the décor from table to table.
Candelabra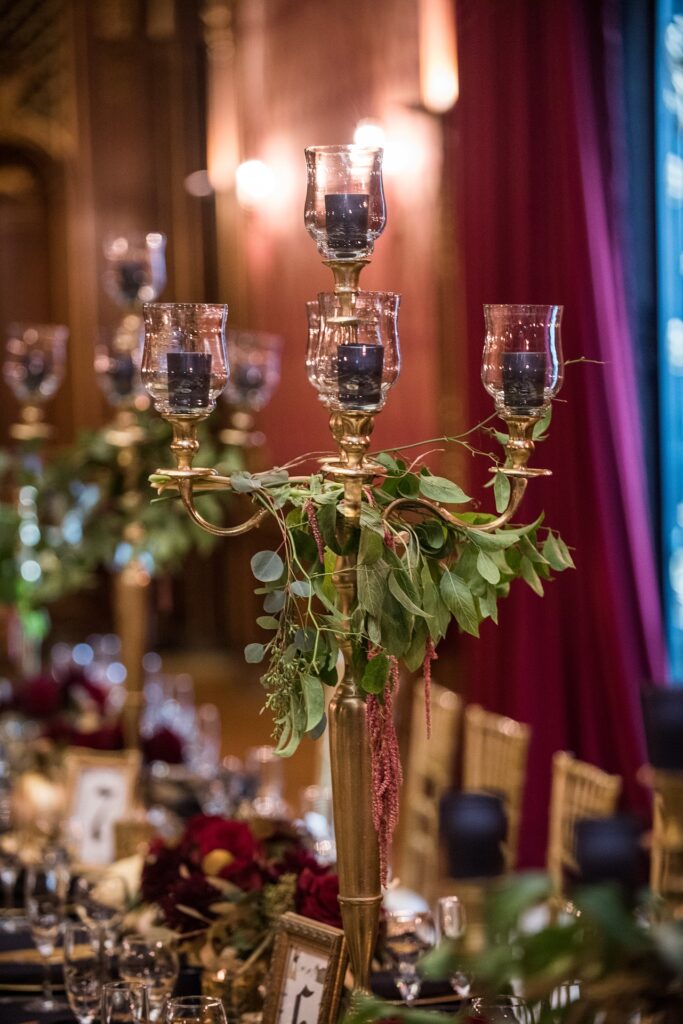 If you're like me, candles are the thing. Go simple with a candelabra for each table and add a flower, some ornaments, or anything else for a decorative touch, or just use the candelabra by itself for a simple but elegant touch.
Succulents Bowl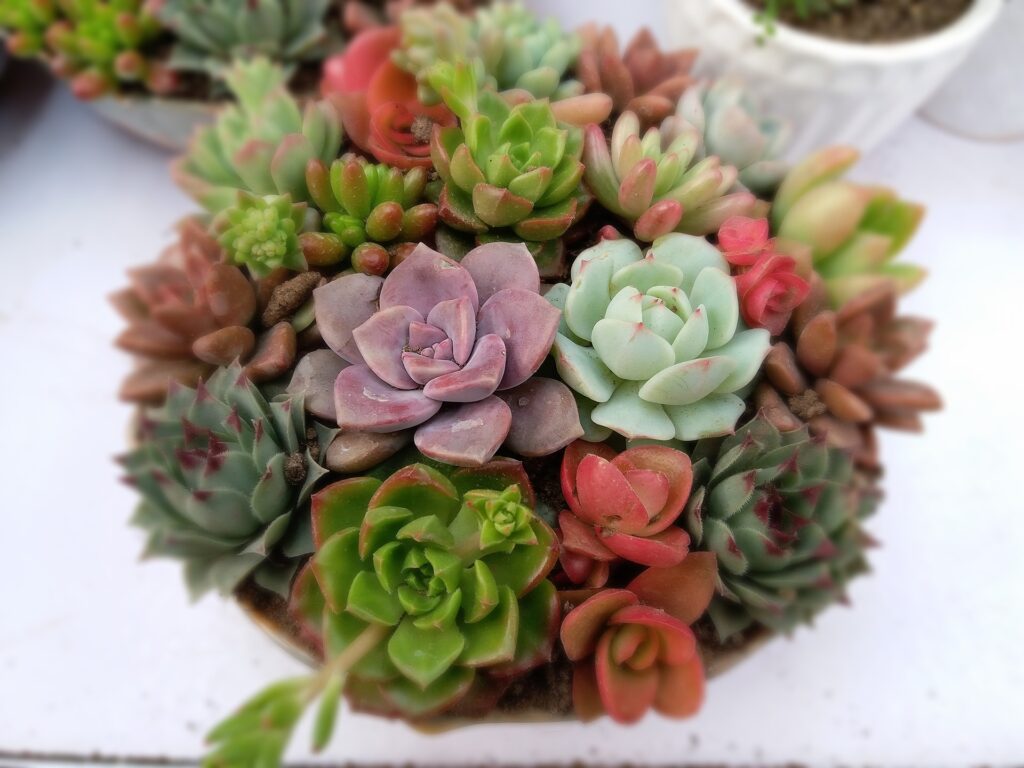 For some lovely plant-based centerpieces, consider creating some succulent bowls. Combine a variety of plants together in each bowl or go simple with one or two plants. The best thing is, when the wedding's over, your guests can take them home – nothing goes to waste!
Antique Décor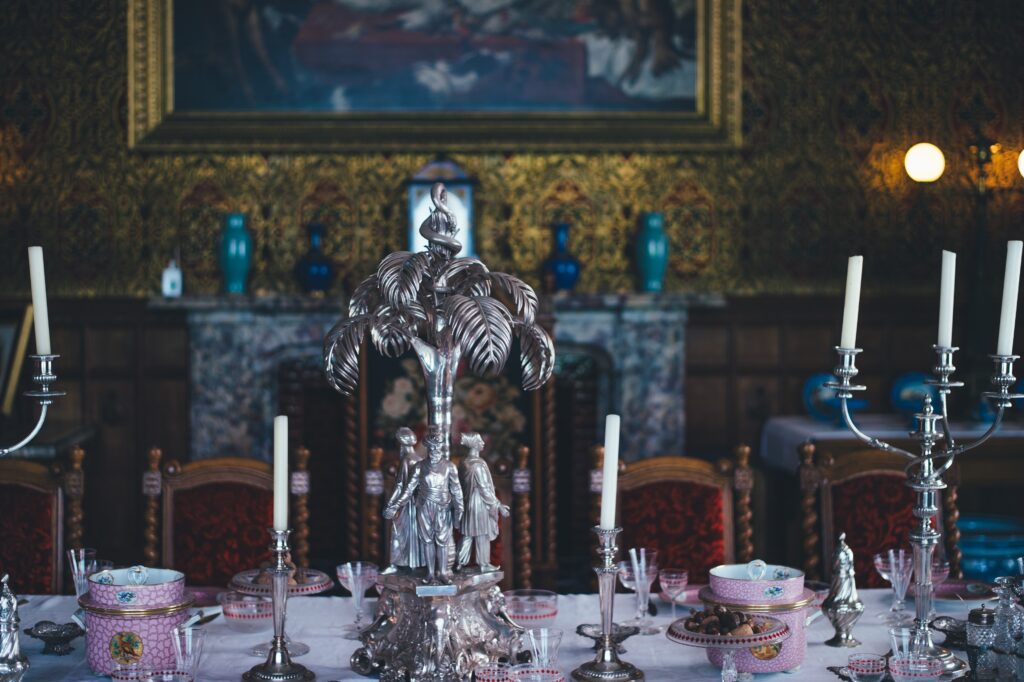 Have some family heirlooms or love antiques? They can make for great centerpieces! Little statuary pieces, washbasins, teapots, and so many other options can add some lovely distinct combinations for your vintage wedding décor. Add some flowers or greenery to add some additional, fresh color.
Seasonal Produce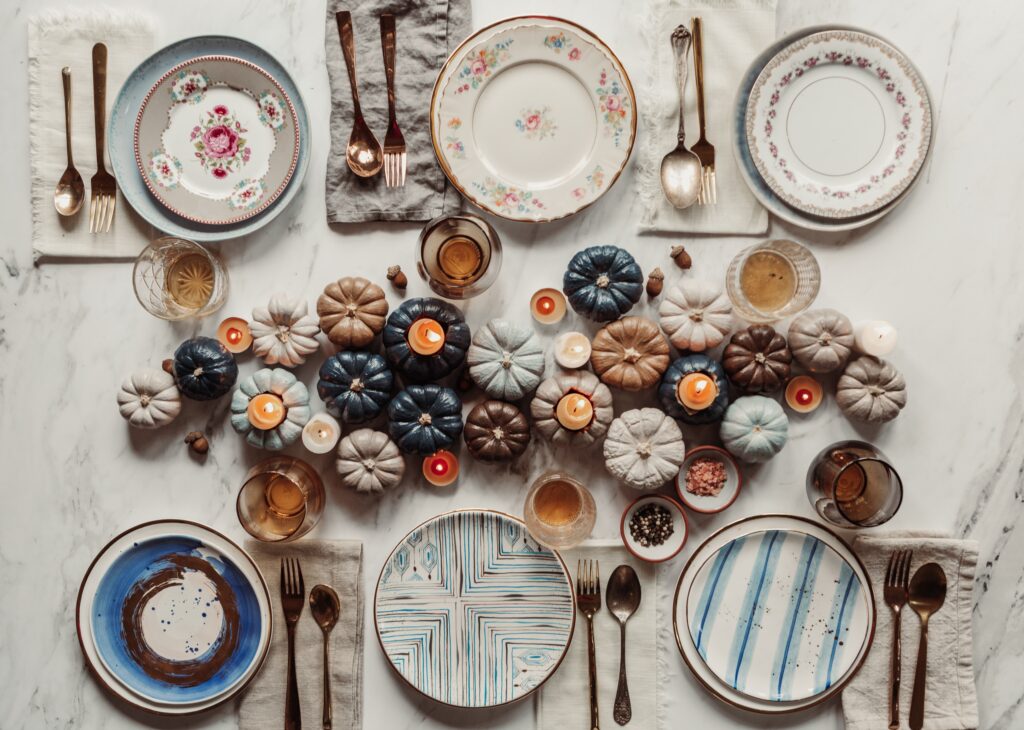 My friend and her husband had their first date at an apple orchard – so for their wedding, those chose to decorate with fresh apples from the same orchard for their big day. The luscious red fruit added a lot of lovely color while being inexpensive and easy to send home with guests for a no-waste option on their centerpieces.
You can use apples, mini pumpkins, or any other attractive seasonal produce in a lovely bowl, combined with candles, or a few simple flowers for a lovely centerpiece.
Bonsai Trees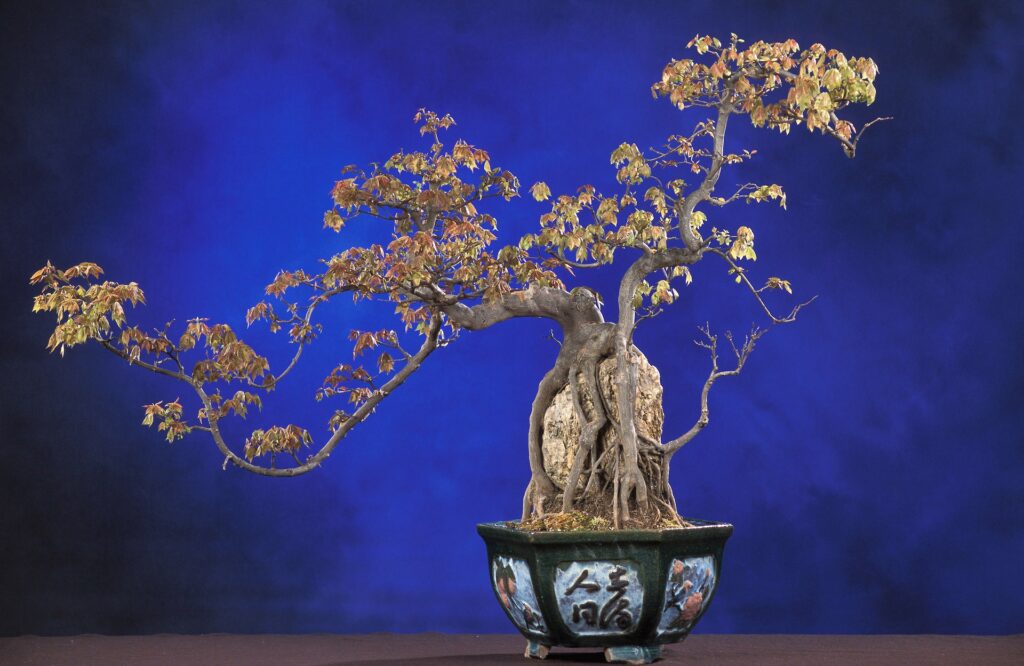 If I had thought of this before our big day, I guarantee my husband would have asked for these as our centerpieces. They add a unique and lovely natural touch, some vibrant green coloring (possibly floral, depending on the type and season!), and elegance.
Goldfish Bowls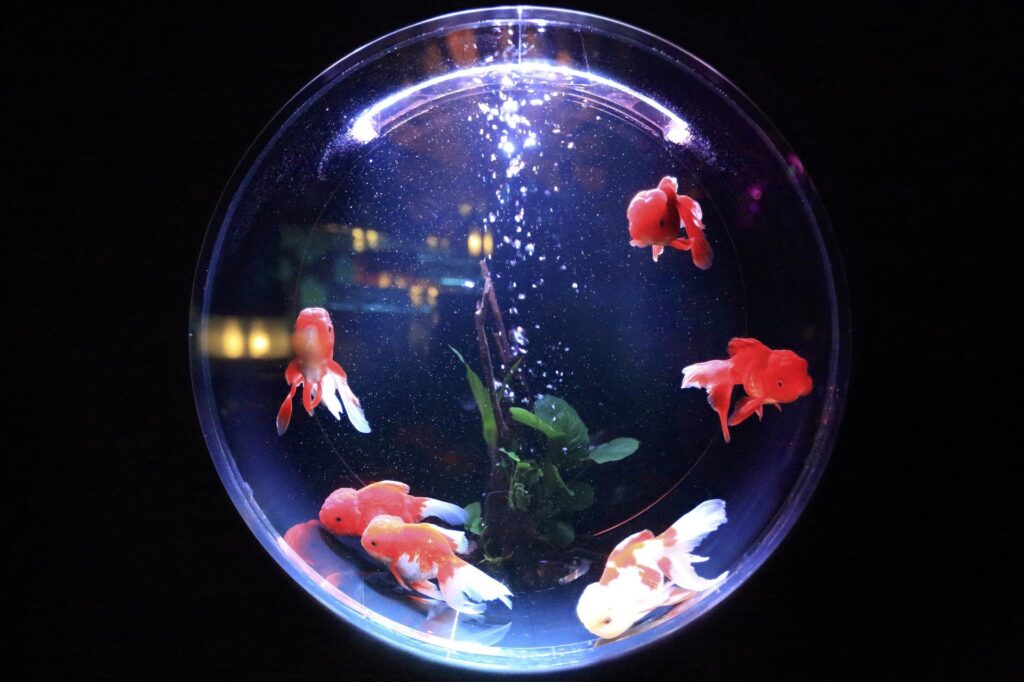 While fish shouldn't be kept in fishbowls long term, for an inexpensive, attractive, unique, and fun centerpiece idea, you can add some fun little goldfish bowls with goldfish, betta, or similar colorful fish. Send the centerpieces home with your guests for easy no-waste disposal of décor after the big day.
Artist's Books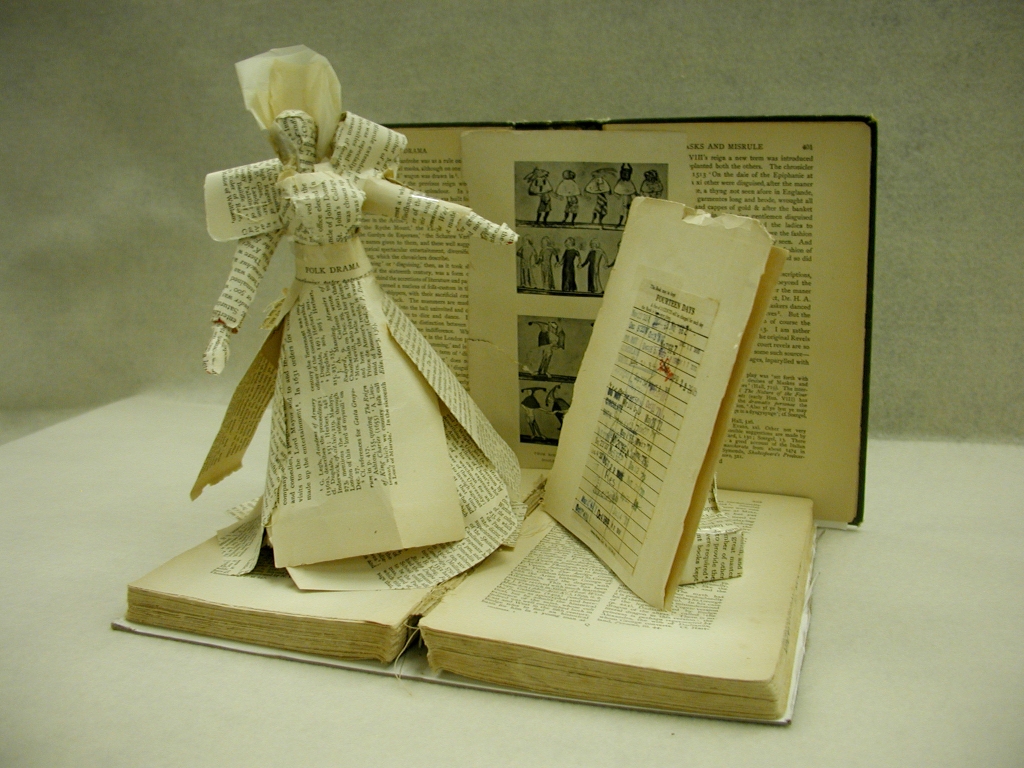 Bibliophile? Music lover? Consider commissioning some artist's books for your special day. These beautiful works of art created from real books – try a music book if that's your thing – will make for a unique centerpiece that your guests won't soon forget!