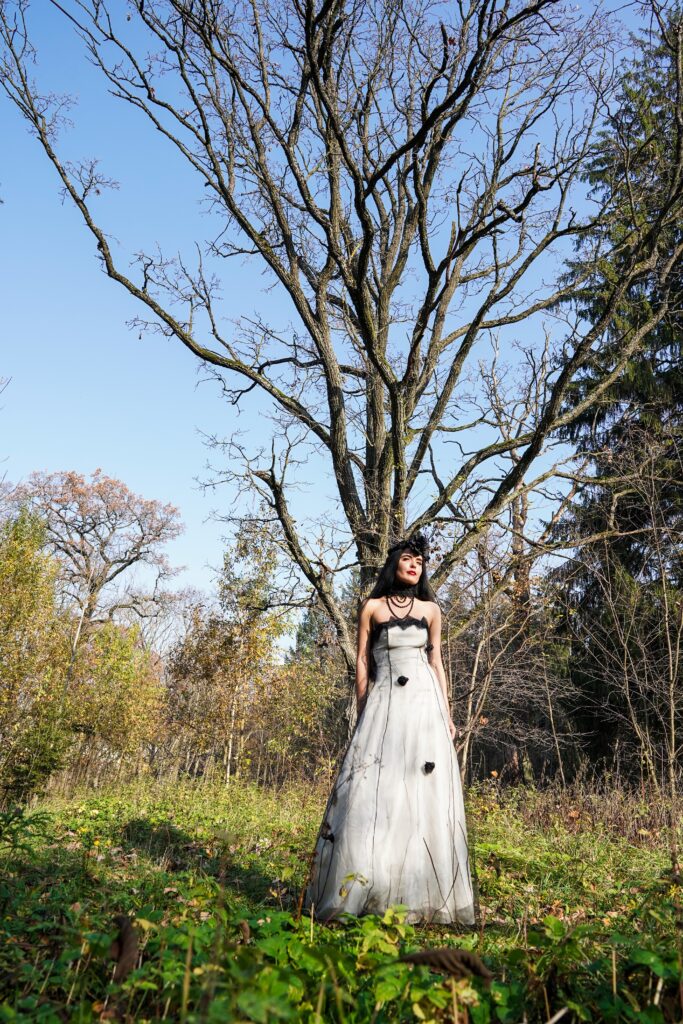 Finding the best wedding theme for your special day is a super fun, kind of exciting step in the process. Not everyone has a theme, admittedly, but personally, they're super fun and really add that extra pop for your special day plans.
We thought we'd round up some of the best themes we've seen for weddings to offer you some inspiration as you plan your Virginia weddings.
Garden Theme
Whether you're having a spring, summer, or autumn wedding, a garden theme is a perfect choice for an outdoor venue. Deck your reception out with potted plants or cut flowers, use a gazebo or trellis arch for your backdrop, rent out the local atrium, or even find a butterfly garden to hold your wedding. Then, focus on flowers, greenery, butterflies, and birds for your décor and motifs (flower napkins and birds on your aisle bows anyone?). And if you're a tea lover, turn that reception into a garden tea party with vintage china and pastels.
Fairy Tale Theme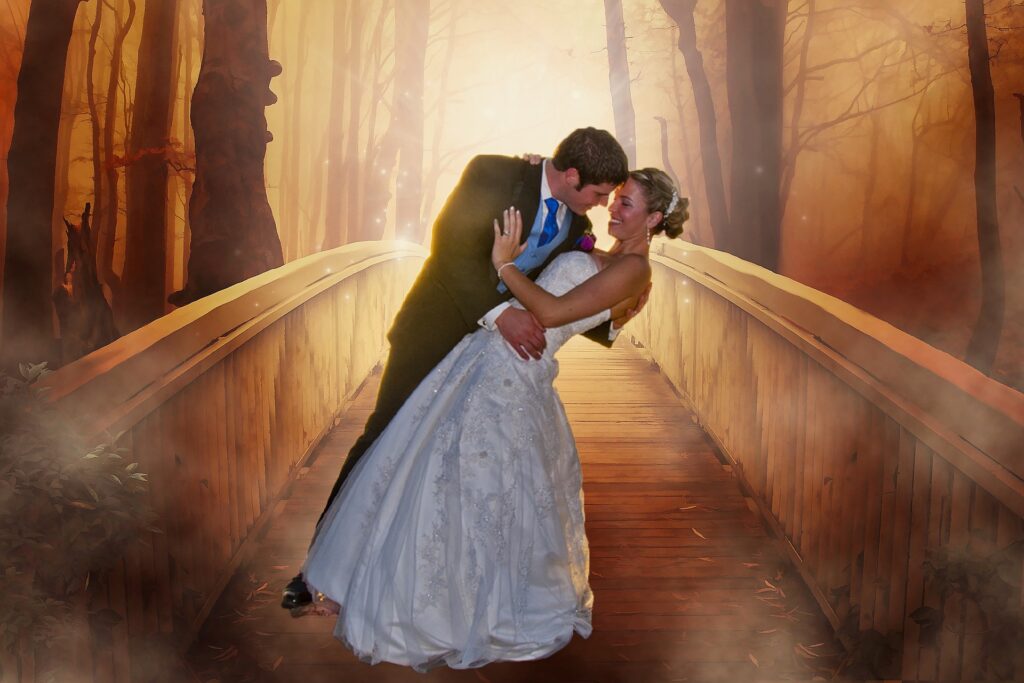 If you love the idea of a royal wedding, why not turn your special day into a fairy tale wedding? You can have all those elements of the glitz and ceremony of a royal party with those extra magical touches from fairy tales. Have a horse-drawn carriage bring you to the ceremony (or take you away!), dress with rhinestone studded ballgowns, add orchestral music, and have some fairy tale music from Disney playing throughout the event.
These are especially perfect for night weddings, as you can deck out the venue with twinkle lights that really bring that fairy tale motif to the forefront.
Broadway Theme
If you're into the theater and love the arts, theming your wedding around Broadway is a great way to celebrate that side of yourself. Use songs from your favorite musicals, design your program as a Playbill, and use "tickets" for your seating arrangements. You'll find the fun little touches transform your wedding day into a stunning "debut" as husband and wife.
International Themes
If you're a world-traveler and adore globes and maps and suitcase motifs, use these things as décor, but craft the whole wedding around the thought of travel. Use invitations with a travel theme, find some fun geography-bent games to play, use a road atlas for a backdrop for the photo booth, and have your guests sign a globe as your guestbook.
Intercultural Themes
Even better, combine history from your family and your partner's family to create an intercultural theme. If you're of Jewish descent, for example, you can incorporate some of your Jewish traditions along with your soon-to-be-spouse's Kenyan roots. Embrace the full "you" for your special day and teach your guests about your heritage at the same time.
Rustic Country Theme
Wherever you're holding your wedding, a rustic country theme is always doable. You can incorporate so many simple touches that really bring out the rustic while still keeping things elegant and beautiful. Burlap ribbons and simple laces are great for aisle bows and chair decorations, gingham tablecloths and DIY candle holders are perfect for tables. Add in whatever rustic flowers you love as your centerpieces, and there you have it. Don't forget cornhole lawn games and country line dancing for the reception!
Historical and Vintage Themed Weddings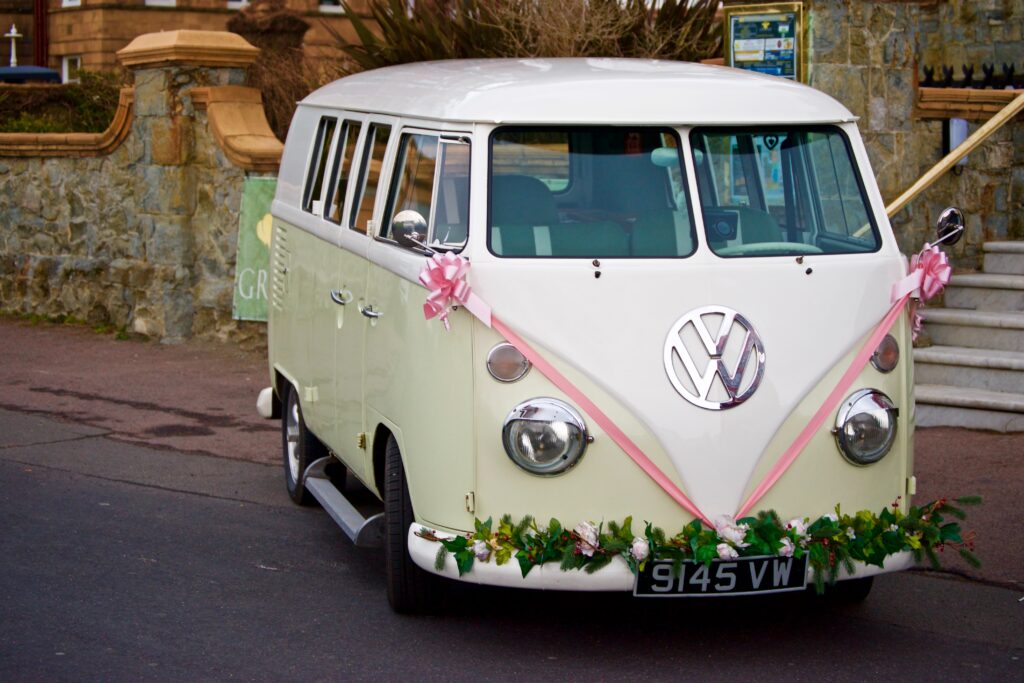 If you love nostalgic touches or history, you can host a historical or vintage wedding. Pick your favorite historical period and shape your wedding theme around that. You can use your menu as a thematic point like beef Wellington and mashed potatoes for your 1940s-themed wedding, or go with British fare for your Victorian era themed wedding.
Add antiques or vintage pieces to your décor and even dress up in costumes (you, your wedding party, and your guests!) for stunning touches everyone will talk about for years.
Choose Your Favorite Book as Your Theme
If you're a voracious reader or just have a special book that really speaks to your heart, you could always theme your wedding toward that storyline. One popular example of this is the Great Gatsby by F. Scott Fitzgerald. The roaring twenties motif adds a lot of fun elements and beautiful touches.
Rock 'n' Roll Theme
If you're a musician or just love you some good rock 'n roll, you can always plan your wedding around that theme. Make it into a costume party with poodle skirts and sleek black leather jackets or add some fun musical touches instead. Decorate with records and guitars for some fun touches and create your own playlist with all your favorite classic rock hits for the DJ to play.
Holiday Theme
If you're getting married near a holiday – be it Christmas, Hannukah, Easter, Halloween, or any other – you can go with a holiday theme. Use holiday décor items for easy to find pieces you'll love, have your wedding party dress in colors of the season, and have some holiday themed music playing throughout the reception.