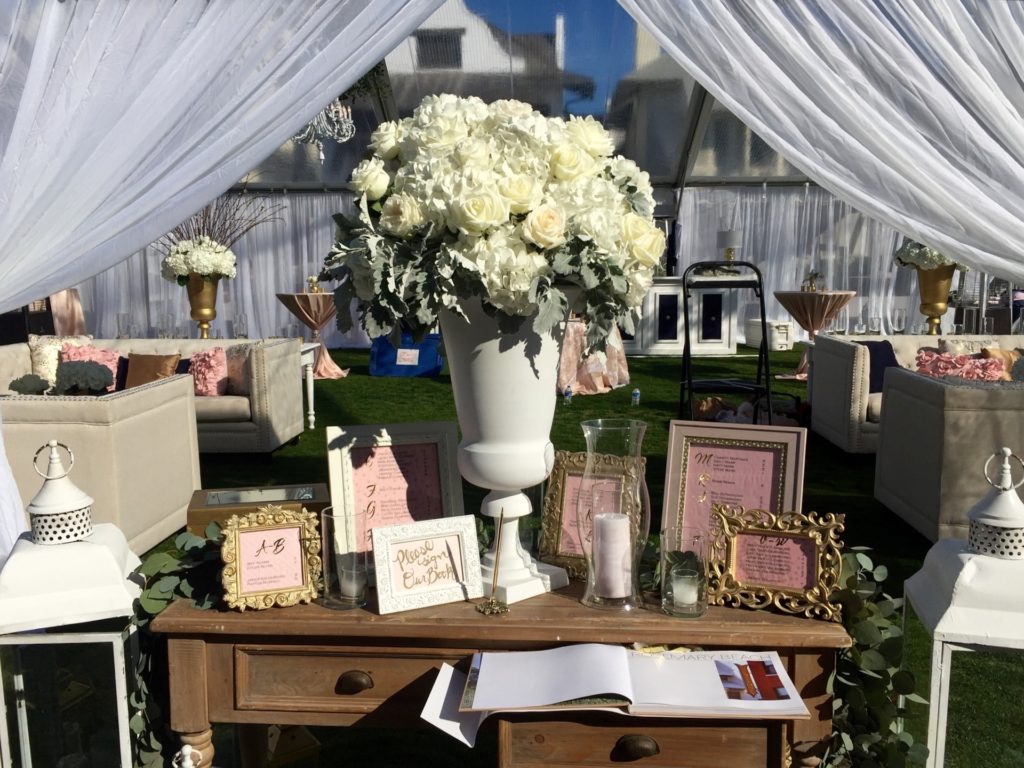 Loved ones come together on your special day to celebrate the love of your life – your commitment to each other. And each guest who comes to your Virginia weddings makes a unique imprint on your day. So, if you're not really that into the traditional guest book of ye old days, you can explore some idea as unique as your guests and your dreams for the perfectly wonderful future ahead.
A Year of Love Calendar
Your marriage will be filled with wonderful moments you share together as a new couple – and eventually, an older, wiser couple. A special way to celebrate these daily moments, these special events in your life is with others. So, creating a custom calendar with your names and photos is a great way to do your guest book.
Ask your guests to sign anywhere in the calendar they desire, and as you flip through the months of your first year together, you'll have constant reminders of how much your love has been celebrated by those who love you.
Yearbook Style Guest Book
If you like the idea of a guest book but don't want the traditional "sign a line" option, you can create a yearbook style guest book and ask your guests to pick a spot to plant their signatures and notes of love. Place an instant camera next to the book, ask guests to snap a shot, and paste them in with their signatures. You'll love opening this special book time after time over the years, remembering your special day.
Wooden Block Pieces
If you and your partner are game night fans, you may want to consider getting some custom wood blocks for guests to sign. Stack them up in a tower and place some markers nearby. Your guests can sign and play!
Map Poster
If you've got multiple locations that mean something to you and your new spouse, a map poster could be just the thing for your guest book alternative. Have a custom map combo made up showcasing the significant spots on your journey to marriage. It makes for a perfect guest book while also giving you something beautiful to display with your wedding photos later on.
Date Night Jar
Wedding bells don't mean date nights are done! In fact, dating helps to keep those butterflies and giggles going for years to come. So, ask your guests to make suggestions for great ideas – and places – and slip them into a jar you can comb through over and over again for years to come. You'll remember your guests with fondness while planning some grand little adventures near home.
Anniversary Wine Bottles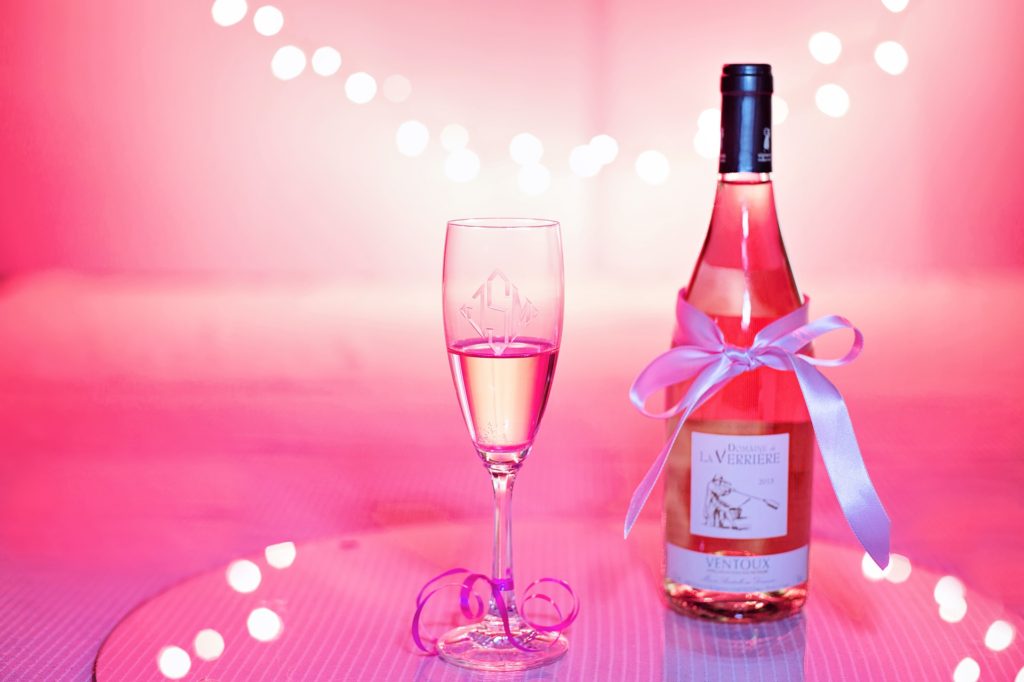 For the wine connoisseurs, printing some custom wine labels for your wedding day is a great alternative to the traditional guest book. Ask guests to sign on the labels – each numbered for the anniversaries ahead – and remember them each fondly as you sip away on your first, fifth, tenth, or twentieth anniversary.
Engagement Photo Matte
For the photo lovers, surrounding your engagement photos with a beautiful, monochrome matte is a great way to display photos and the love of your many guests from the special day. Take the glass out of the frame, place some markers in colors you love, and put some signage asking for signatures on the matte frame.
Shadow Box Hearts
Find a collection of small wooden, cardstock or other hearts and a shadow box, and you've got a beautiful little display to keep for the years ahead. Ask guests to sign each heart or use larger hearts and ask for notes of encouragement and love to look through in the years ahead.
Then, after the wedding photos come back, place your favorite one or two photos on the back of a shadow box and sprinkle the hearts inside.
Personalized Globe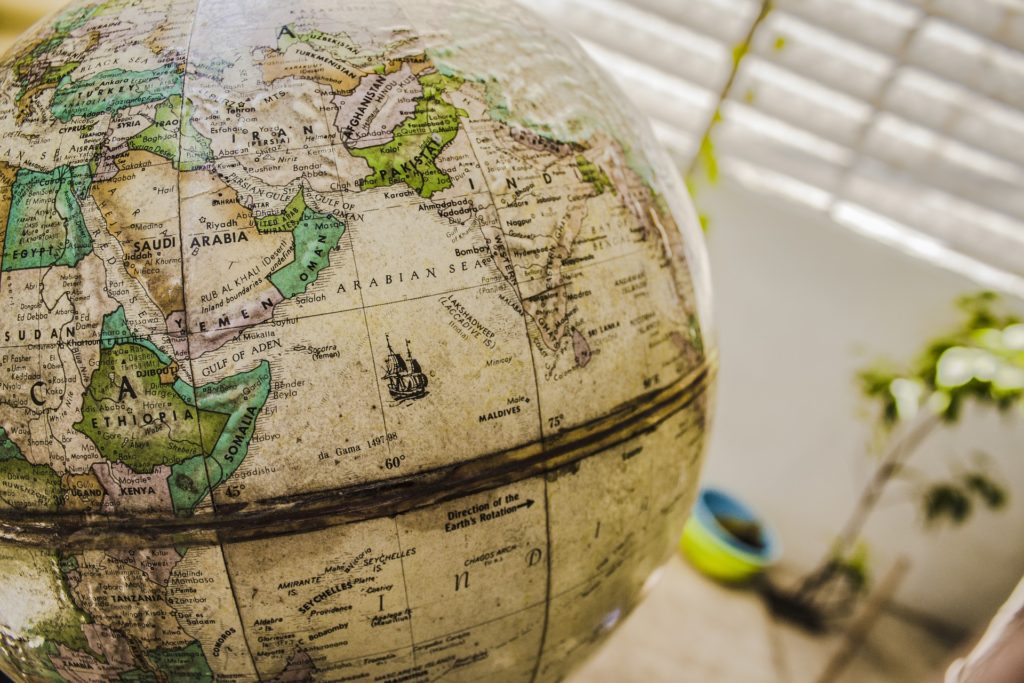 If you're a traveler, create a custom globe for your guests to sign! Put markers on where you've been, where you'd love to go, and make special marks for places that hold significance for you and your partner. Ask guests to sign in a contrasting color – and voila. The perfect decorative piece for your home, filled with memories and hopes for the future.
Wishing Stones
If you have a Bohemian or nature lovers theme for your special day, you might want to find some polished rocks or agate stones to create a collection of beautiful signature wishing stones. Ask guests to sign with a one-word wish for your marriage. After the special day, you can display these beautiful messages of love in a glass vase or bowl, or in your garden.
Wedding Pinata
Find a beautiful pinata you and some colorful paper pieces. Ask guests to sign the small pieces with notes, words of encouragement, and their signatures to remind you of how greatly your love is celebrated by those you care for. Then, on your anniversary, burst open the pinata to find the love notes from your guests.
Wedding Quilt Squares
For anyone who's a little crafty – or just loves cozy quilts – find some quilt squares or have customized squares made by a loved one or folks on Etsy. Provide your guests with markers, crayons, or paint for the quilt squares. After the special day, you've got a special project to work on during winter nights, with a beautiful quilt to hang on the wall when you're done.