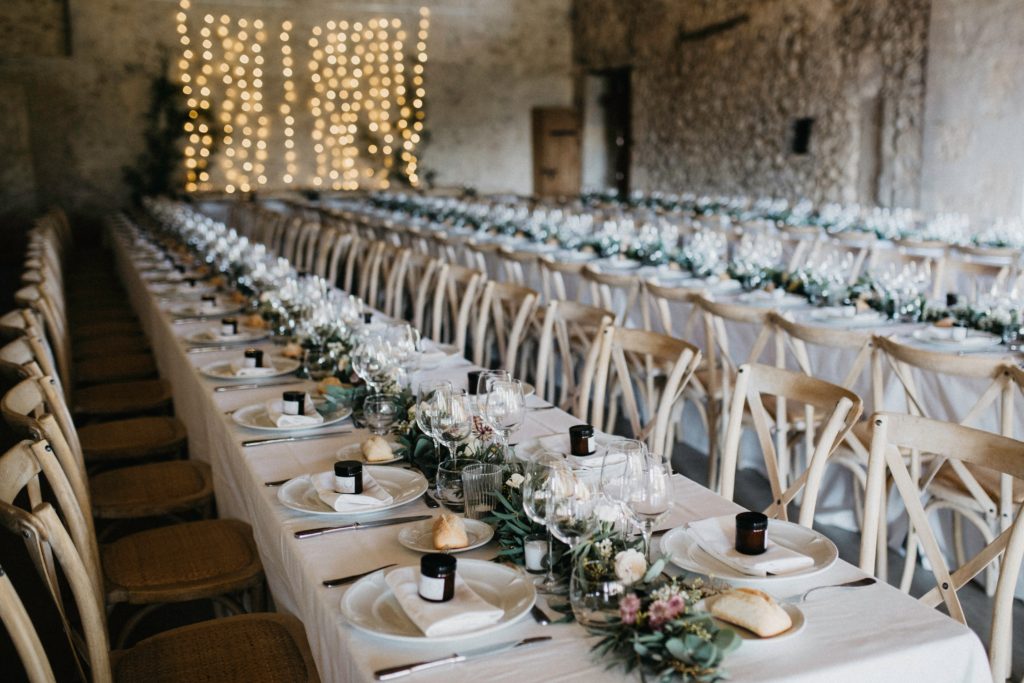 Photo Credit: Photo by Sweet Ice Cream Photography
   Everything is designed to cater to you, the guest.  Think about it: the cake. The drinks. The catered menu…vegetarian, chicken, or beef?  Once you arrive at the venue, you likely will be greeted by a valet attendant ready to deal with parking so that you don't have to.  Inside, there is someone on standby available to direct you to your seating. The brief ceremony and exchange of vows ensues, then immediately after, the real party…the reception…begins.  
  All courses of the meal are consumed, and service staff stand at the helm ready to change out your plates on the fly like stagehands flipping shutters and switching out props at the blink of an eye when the stage goes dark.  The cake is ogled over, sliced up, dished out and then the favors are distributed.
   Wedding favors are the newlyweds' way of saying, "This may be our special day, but we shared it with YOU.  Let this token of our gratitude help you remember the fun!" All of the 'bless your heart' moments. All of the tears.  All of the nervous anxiety, missed steps and food critiques. The smiles, the hugs…all of these soon-to-be memory moments are wrapped up and packaged in that one thing that the lovely couple has designated as your special item keepsake to serve in remembrance of this day and this venue.
   Virginia is just as much for lovers as it is for the ones who show up to their weddings.  With beautiful venues across the Commonwealth, there are destinations representing every climate and landscape imaginable.  Weddings in Virginia can capture the essence of the terrain around them and wedding favors offer the perfect opportunity for couples to package that essence and serve a sample of it to their guests.  Here are a few of my favorite ideas for wedding favors. If you're a soon-to-be Virginia bride or groom, you'd be wise to consider these gifts for your guests on your special day.
Saltwater Taffy- Hampton Roads
   You and your significant other are planning a laid back, flip-flopped destination beach wedding in Hampton Roads, Virginia.  Everything about this region screams sand and sun. From the iconic mermaid statues of Norfolk to the wild- ride oyster boat tours on the Lynnhaven River, your guests will have a buried treasure trove's worth of adventures to explore while in town for your wedding.  Want the perfect wedding favor for a Hampton Roads wedding? Chew on this: Forbes Candies.  
  Forbes saltwater taffy candies have been sticking to the roofs of juvenile mouths with it's sweet, sticky, gooey deliciousness since the candy making days of Charlie Forbes in the 1930s.  As a child coming to Virginia Beach in the summertime, I remember our family vacations always included a stop by one of the local farm stands selling saltwater taffy.
  Wedding Favor Idea: Package a few individually-wrapped taffy treats in paper satchels, mason jars or cellophane bags with monogrammed labels affixed to the front.  Tie a colored ribbon bow or jute rope around the piece and you've got the perfect wedding keepsake from your beach getaway wedding…and a sweet snack for your guests on their journey home.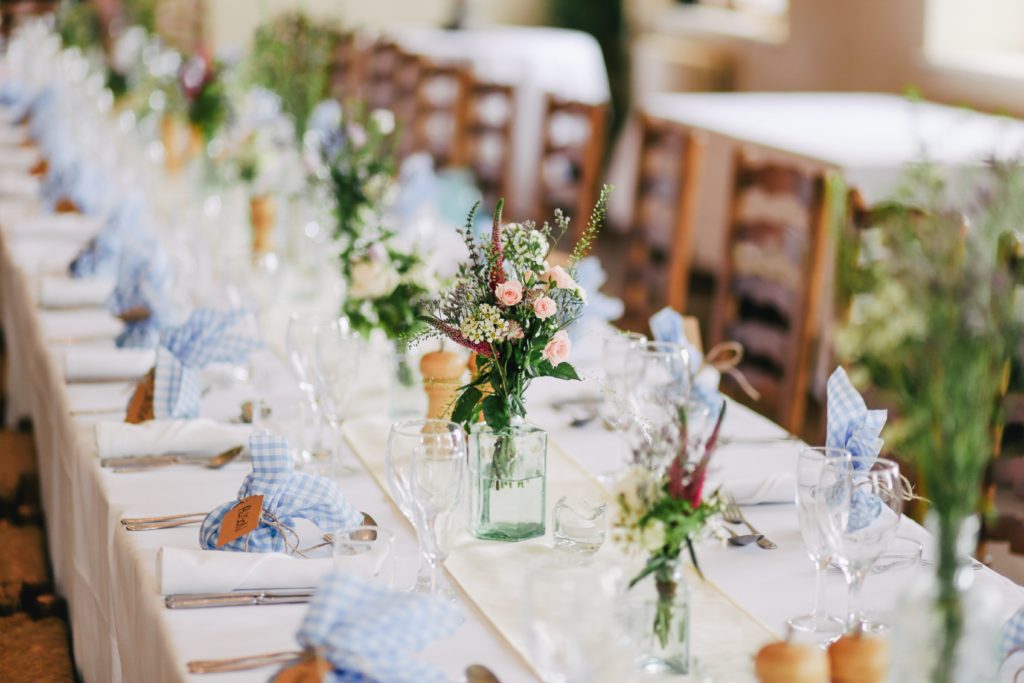 Photo Credit: Photo by Photos by Lanty
Homemade Apple Butter- Blue Ridge Mountains
   The Blue Ridge Mountains of Virginia become animated with sweeping hues of orange, yellow and maroon in autumn as the trees prepare to shed their leaves.  Many come from far and wide to enjoy the scenic views of Skyline Drive, journey into the Luray Caverns to hear the Great Stalacpipe Organ or drop by any of the several vineyards rapidly rising to Commonwealth fame within the Virginia wine scene.  The hills and valleys come alive with color and cool breezes, and every Virginian knows… it's apple-pickin' season.
  Graves Mountain Lodge hosts their annual Apple Picking Festival in October and is a great opportunity for guests to have some fun before or after your big day.  Consider mini jars of apple butter as favors for your wedding. Your guests will be spreading the joy of your event with every bite of breakfast toast for weeks to come.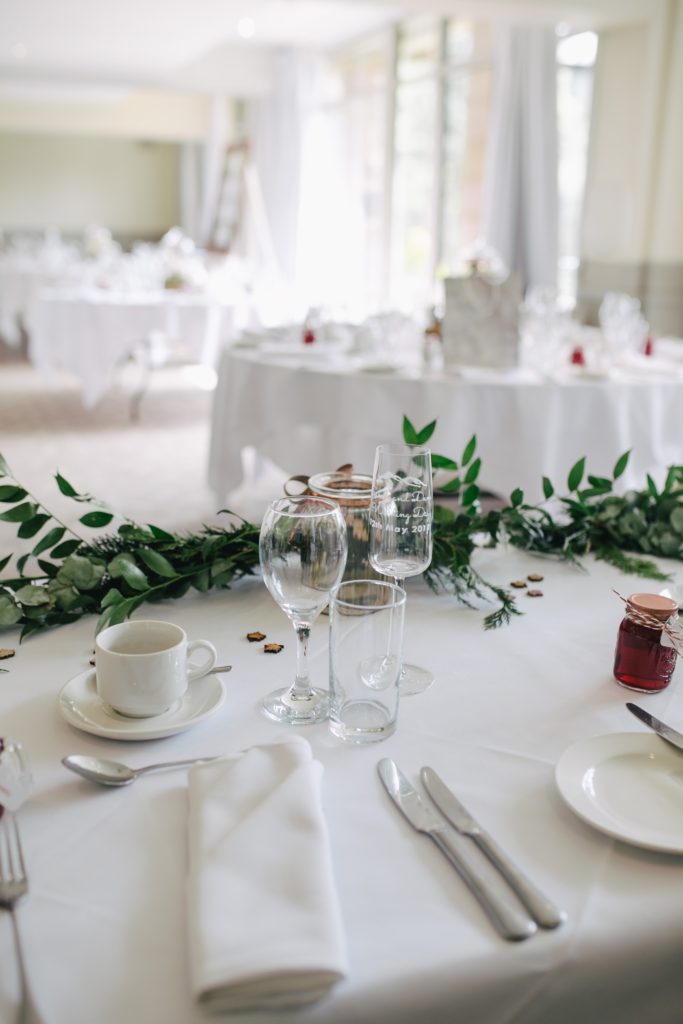 Photo by Photos by Lanty
Watermelon & Cantaloupe Seed Packets- Southside Virginia
  Southside Virginia is the gem of the Commonwealth, shimmering with the emerald rinds of watermelon in the summer.  If you and your significant other are planning a Southern-style summer wedding in the Piedmont Region, then you'd be remiss to dismiss the chance to serve up some watermelon and cantaloupe delight for your guests.  A region rich in agricultural history, Southside Virginia has been Crop Country since the days of the early colonial settlers. Tobacco, cantaloupe and watermelon are their namesakes. Halifax County hosts the annual Cantaloupe Festival every year, with good music, sweet cantaloupe, great food and good times for all.  
  If your summer wedding will be at one of the several venues in the Southside, consider preparing a packet of watermelon and cantaloupe seeds for your guests.  Simply prepare satchels stamped or labeled with your names and the date of your big day, fold shut and help your guests sow seeds of love this season!
 Do you have any other iconic ideas for wedding favors that represent other areas of the Commonwealth?  Join the local love fun and share them in the comments below.