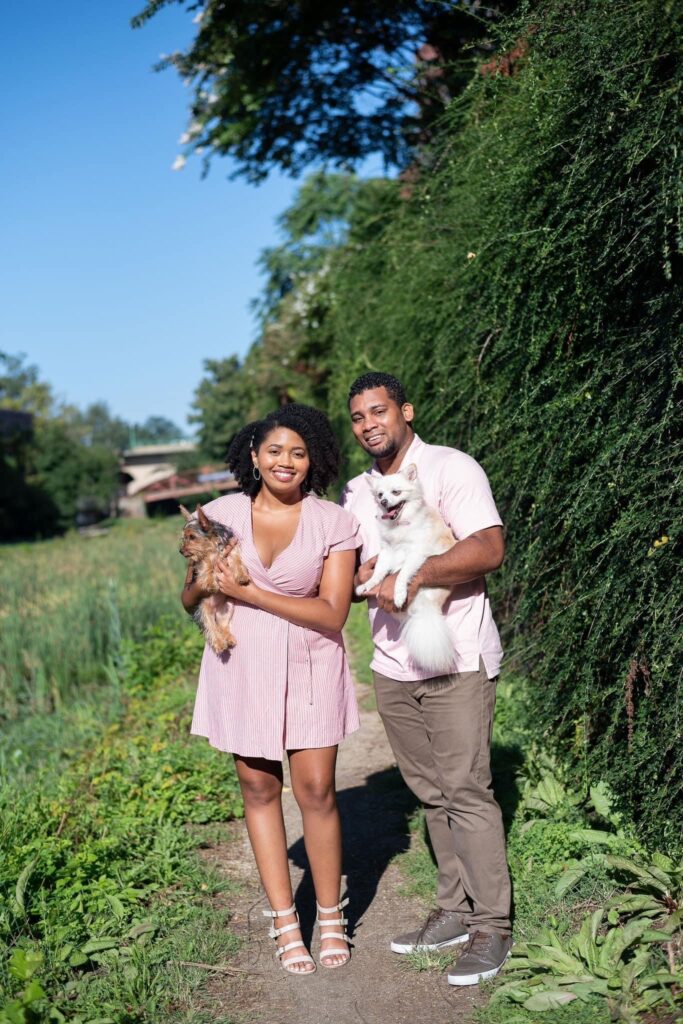 Congratulations to April & Taquan the winning couple of Virginia Bride's $100,000 Dream Wedding!
Over 12,000 people voted through a poll on Fox 5 DC, the media partner for the dream wedding, for their choice of the three finalists.
The finalists were selected from hundreds of entries based on their compelling stories by Virginia Bride's editorial team.
This is to our knowledge the largest wedding giveaway in Virginia history and includes 35 luxury wedding services, everything from the designer wedding gown to the honeymoon and everything in between.
Follow along on social media as we document highlights of their journey with our amazing group of wedding sponsors, the first will be the couple's first tour of Morais Vineyards, the venue, and to meet the wedding vendors who are in the wedding package.
To see what they won, click here.