The lucky couple who won our $100,000 Luxury Dream Wedding, April and Taquan, recently visited the venue, Morais Vineyards, where they will be married on July 10, 2022.
While there they got to meet most of the dream wedding vendors who will be executing the wedding of their dreams.
To see what they won and a complete list of the wedding sponsors in this amazing package, click here.
Follow along as we capture different milestones of the wedding planning process.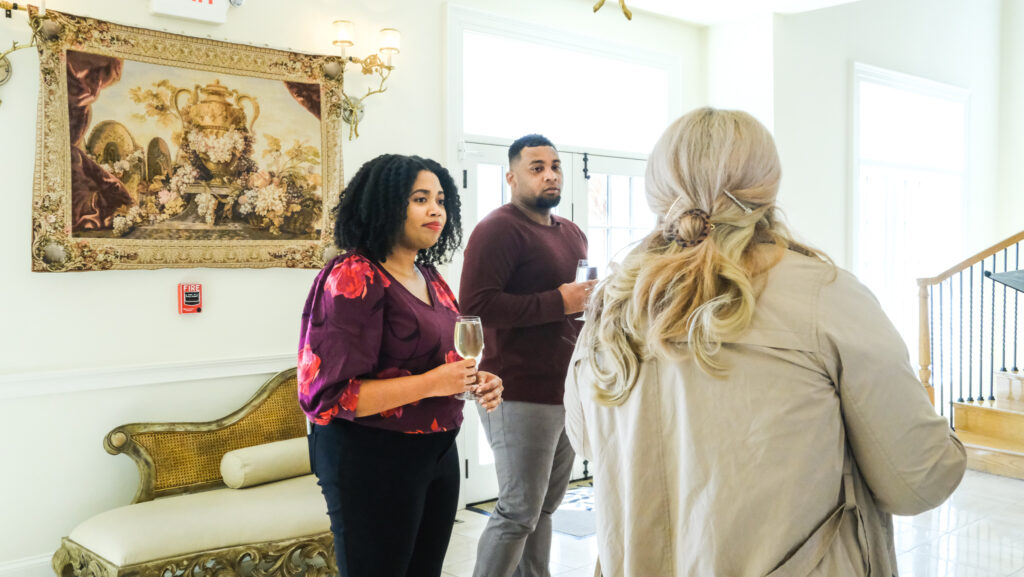 April and Taquan enjoy a glass of the vineyard's wine as they tour the venue.
All photos by Butterfly Photography.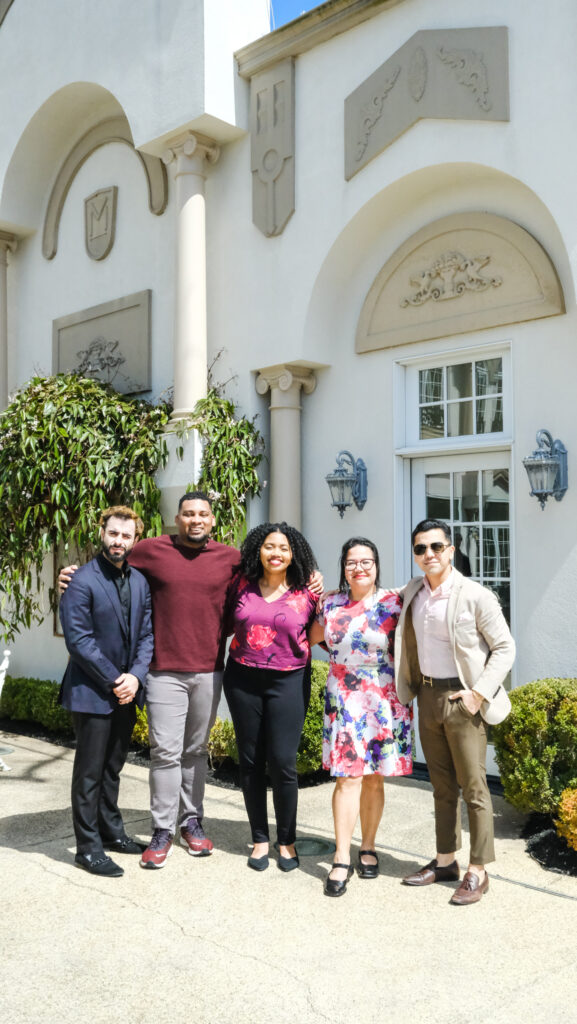 From Left, Andres, Taquan, April, the team of Exceptional Events by Elisa; Elisa, and Fernando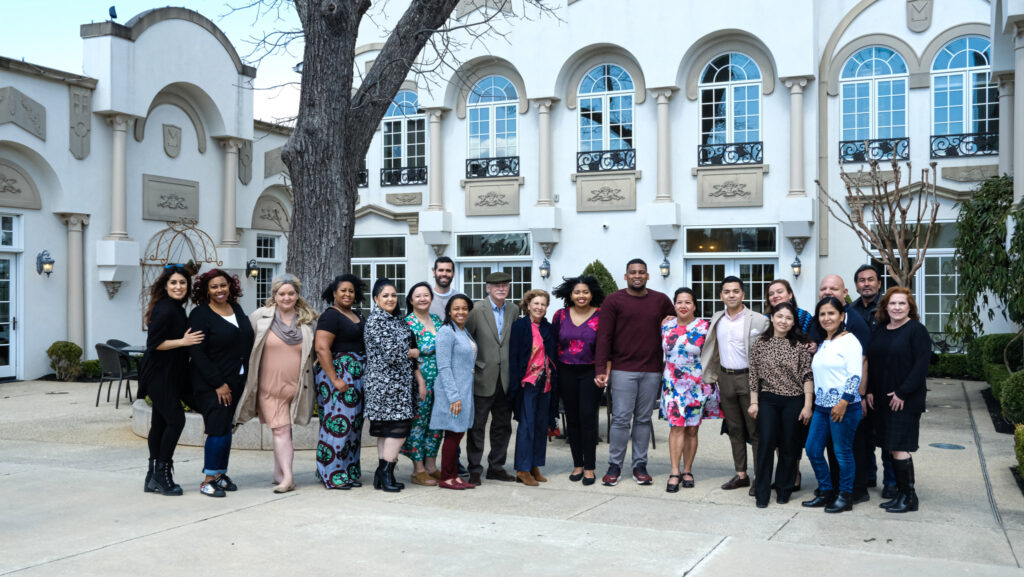 The Dream Team.
Fox Five DC was on hand to capture the day and to interview April and Taquan.