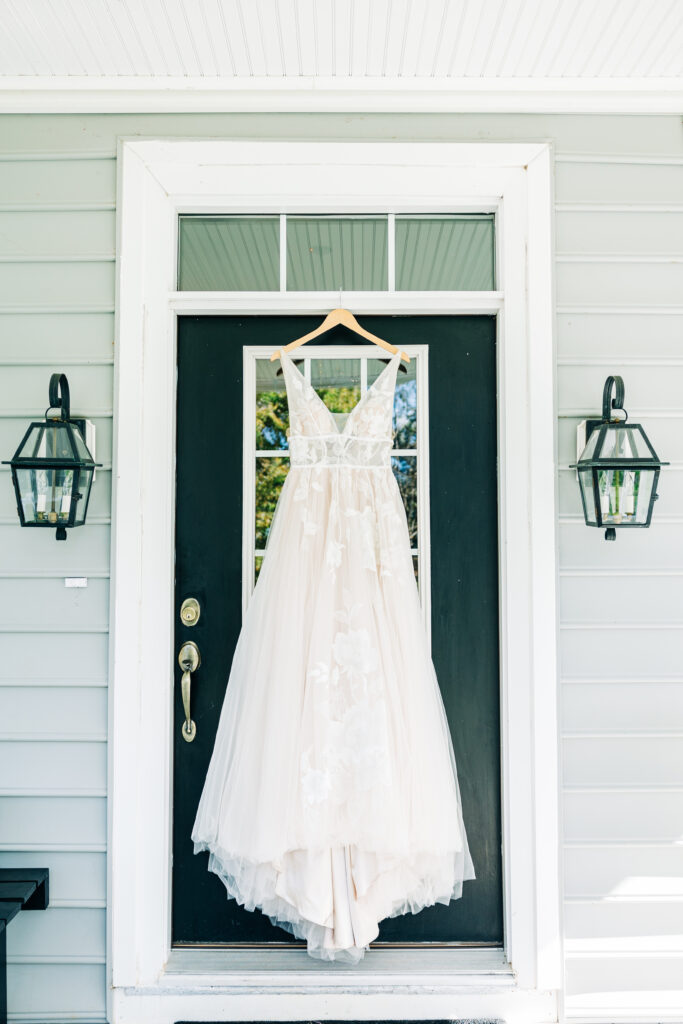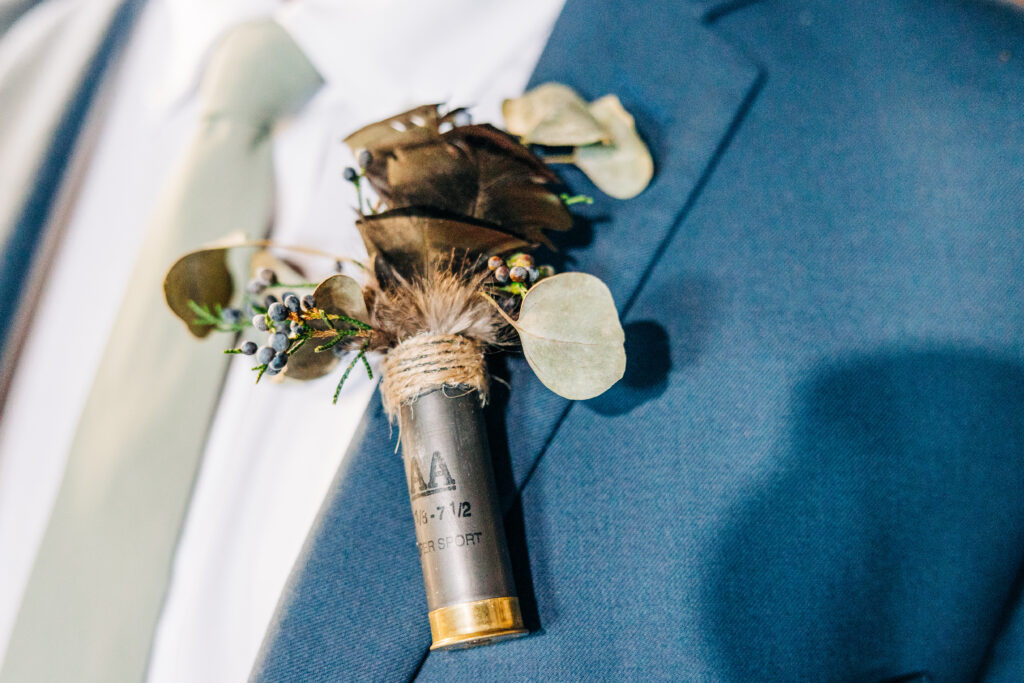 For this week's real Virginia weddings love story, we've got a couple we've featured before for their beautiful engagement shoot with talented Kylie Hinson Photography.
Molly related her and Tim's love story. "What some people don't realize is that Tim and I actually go way back! We first met around the age of 9 when he and his mom came over to our house to pick up his brother. His older brother and my older sister were the same age and were friends in high school. It's everything you imagined it was… two awkward 9-year-olds who still believed in cooties playing Yahtzee (which was my first time believe it or not… and Tim still to this day is embarrassed of how he played and it is still one of our favorite games today!).
"From then on we would run into each other through friends and Second Baptist Church events up Until high school. We both went to Godwin and ran with the same crowd. We were great friends throughout the years. Well, something sparked in senior year. We started to see each other in a whole new light. We would purposely change our paths between classes, have scheduled "bathroom trips" just so we could see each other, sit out in the parking lot talking and laughing until it was empty, and our parents were calling for dinner time.
"We went to prom together and knew that we were about to have the most amazing summer together before we went to separate colleges. Our summer was filled with river trips, Myrtle trips, late night fire pits in the neighborhood, drive in movie theatres, pushing the curfew as much as we could. We knew we had something so special but we also knew we were about to spend 4 years apart. We made a promise that if we were both back in Richmond after we both graduated (even had a countdown on our phone – although it took me a little longer to move home) that we would go on a date and see if the sparks are still there.
"We said our goodbyes and went our ways. He went to Virginia Tech and I went to Coastal Carolina. We spent those years apart to live and grow and figure out who we are as young adults. Well, years later we both found our way back to Richmond in our favorite bar Pour House. He did some research to find out I was single and living in the area, and he came up and said how about that date. Sure enough, we went back to good ole Pour House! We had tacos and beers and ran around Publix grocery shopping giggling like we were back in senior year of high school.
"It's wild how you can spend 6 years apart but sit across from each other and feel like no time has passed. We knew from that moment we had something so pure and strong. Now we have a beautiful home, two amazing dogs, Boone and Marsh and a lifetime to go!"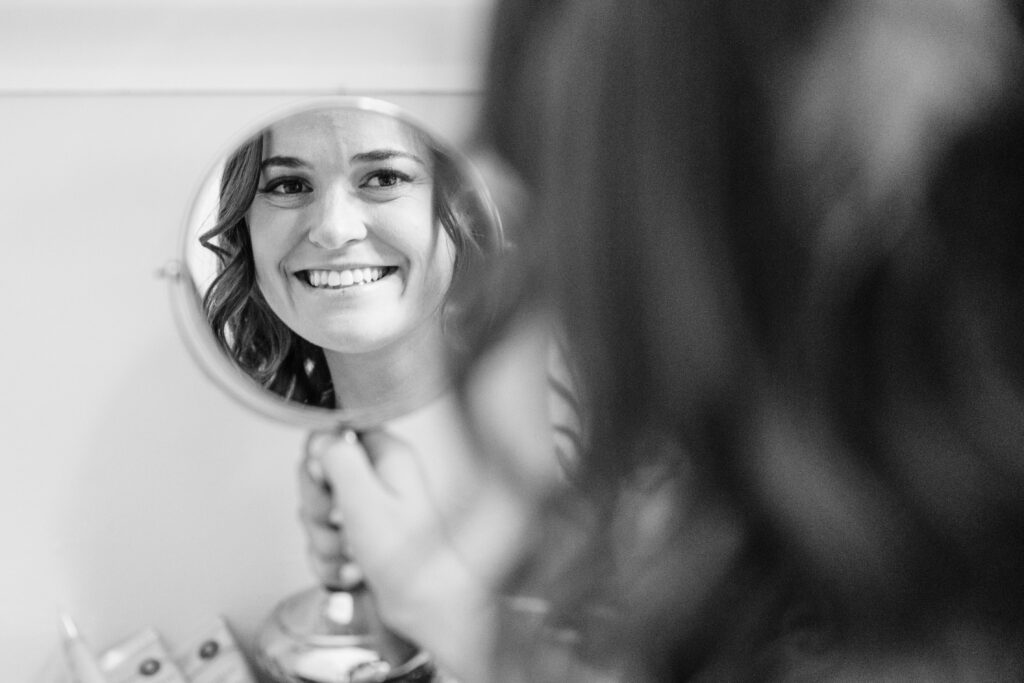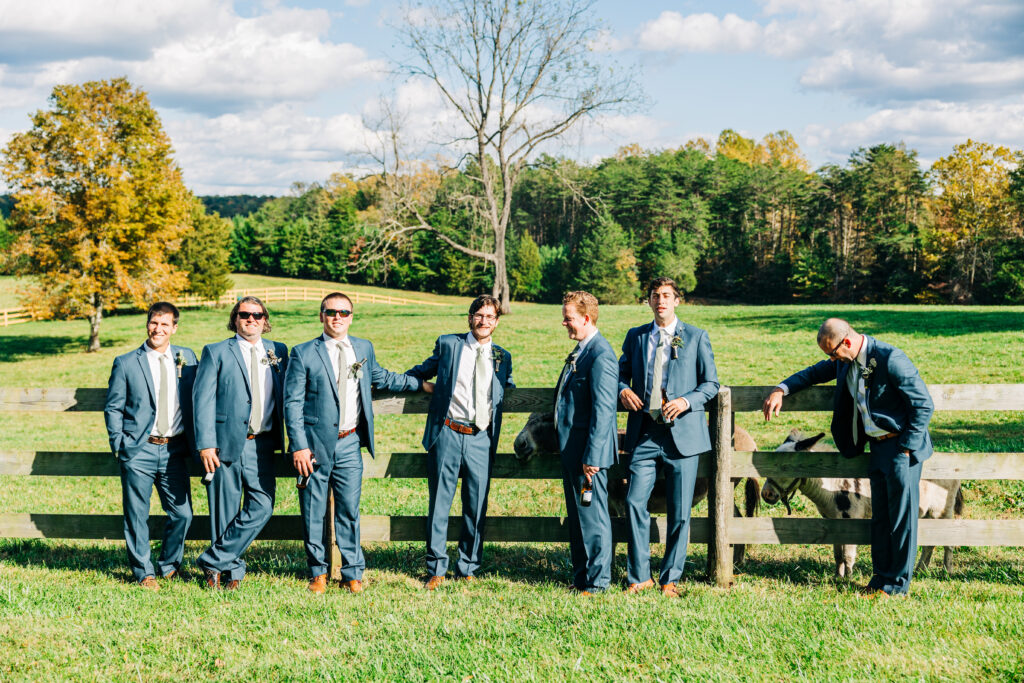 The Scoop
Bride: Molly, 26, Advisory Consultant, Pontoon Solutions
Groom: Tim, 26, Estimator, Harbor Dredge & Dock
Wedding date: 10/23/21
Number of guests: 120
"We didn't really do all the typical traditions weddings usually have. We really wanted to make it a place for everyone to have fun out at the farm and celebrate love. It was an all hands on deck kind of wedding with special touches from friends and family to make it all come together."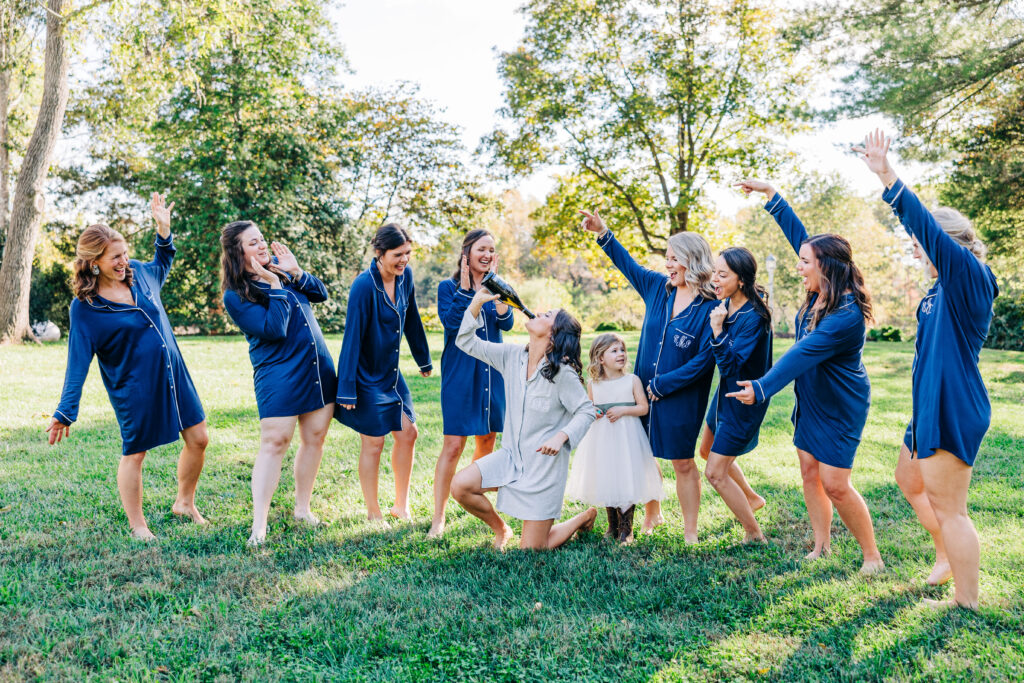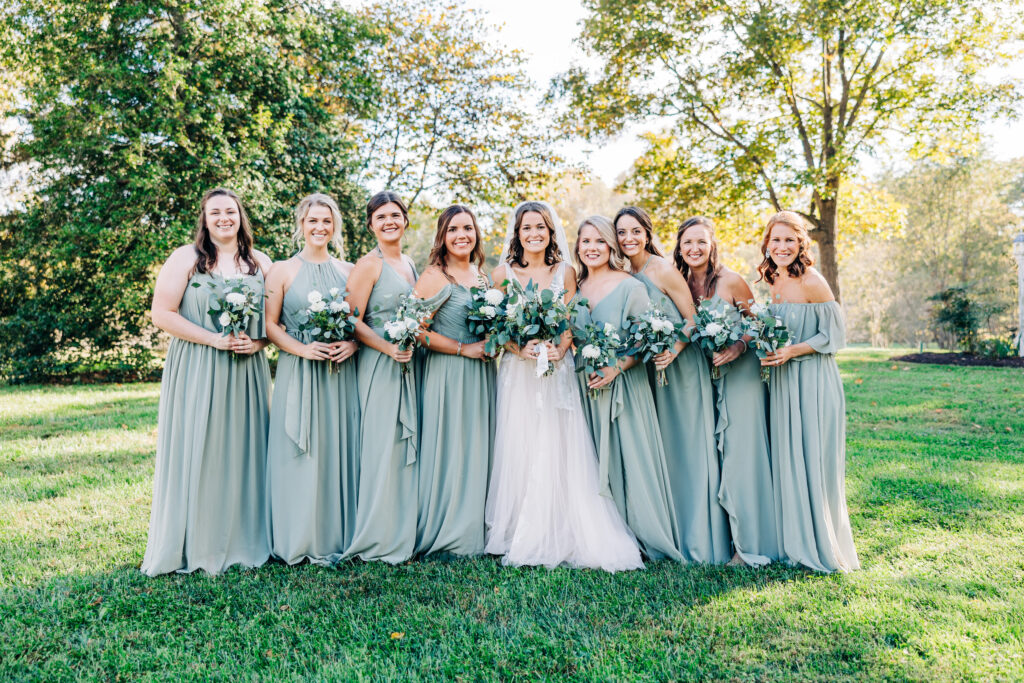 "One very special thing we did on our wedding day was to incorporate my dad. Everyone was so sweet and understanding with helping where they could to make sure Dad was honored. It meant the world to me. We had a special chair decorated to honor him next to mom at the ceremony. We then moved that chair to be next to the dance floor since that is where he loved to be! We also had a memory table to honor all the loved ones who could not be there with us and that was one of my favorite pieces of décor."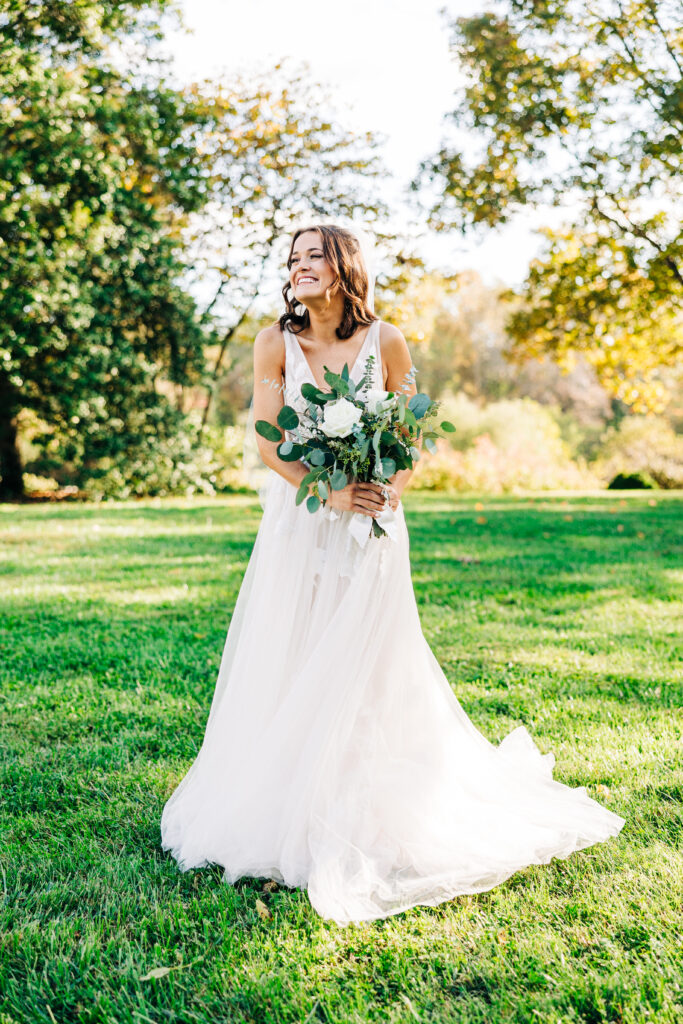 "My dress was from the BHLDN collection by Anthropology. It was ivory and almond colored and had a v-neckline, open back, and side cutouts with four big lace floral accents on the bottom of the dress. I added a sheer piece of fabric in the v-neckline which was the perfect touch. I mainly wore jewelry that had special meaning. My father passed away in 2015 and a year later my mom gave me a bracelet that said, "The Best Is Yet To Come." And I thought that would be a perfect accessory for our big day. I also wore a bracelet given to me by my husband which honored my dad and a very special memory we all share with him. My sister got me a beautiful, personalized bracelet from Kendra Scott with my new initials and our wedding date. Now we can't forget my boots! I am not a heels kind of girl, so it was tough for me to find a pair that I felt comfortable in. Truly the only two shoes I love are my boots and my crocs… So I wore my Frye boots!"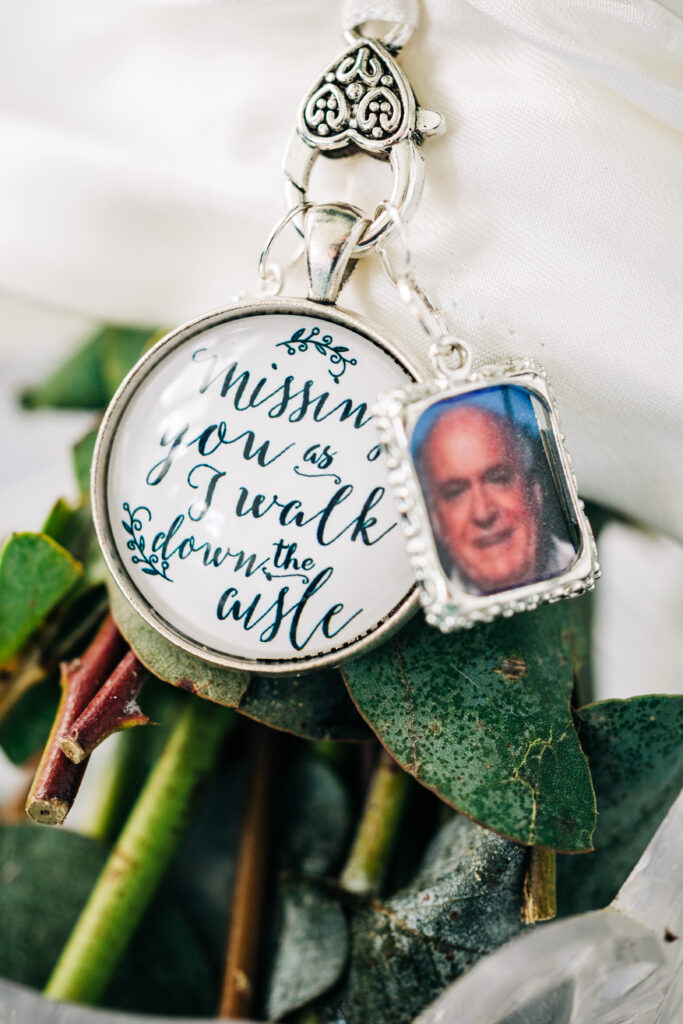 "My bouquet is where I held most of my special touches. It had a ribbon from my mother's dress, a button from my grandmother's dress and a charm with my dad's picture."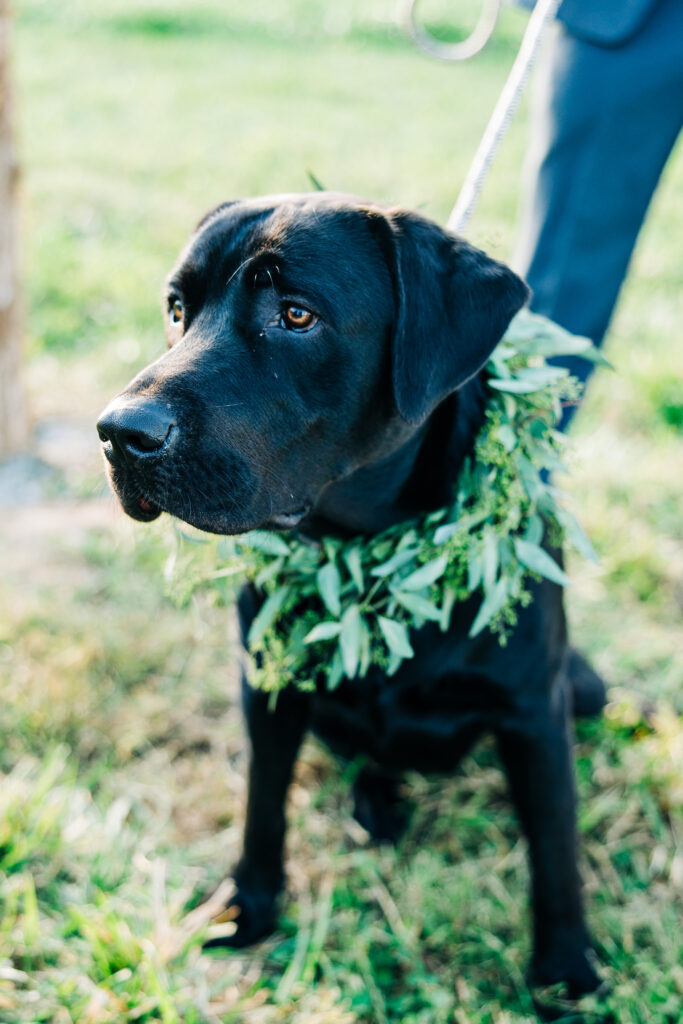 "We chose my husband's parent's farm for [our venue]. It is a very special place to us and the family. They have been hunting that property for many years and his dad purchased it later. We have so many fun family memories at the farm, and we continue to have so many more – especially our wedding!"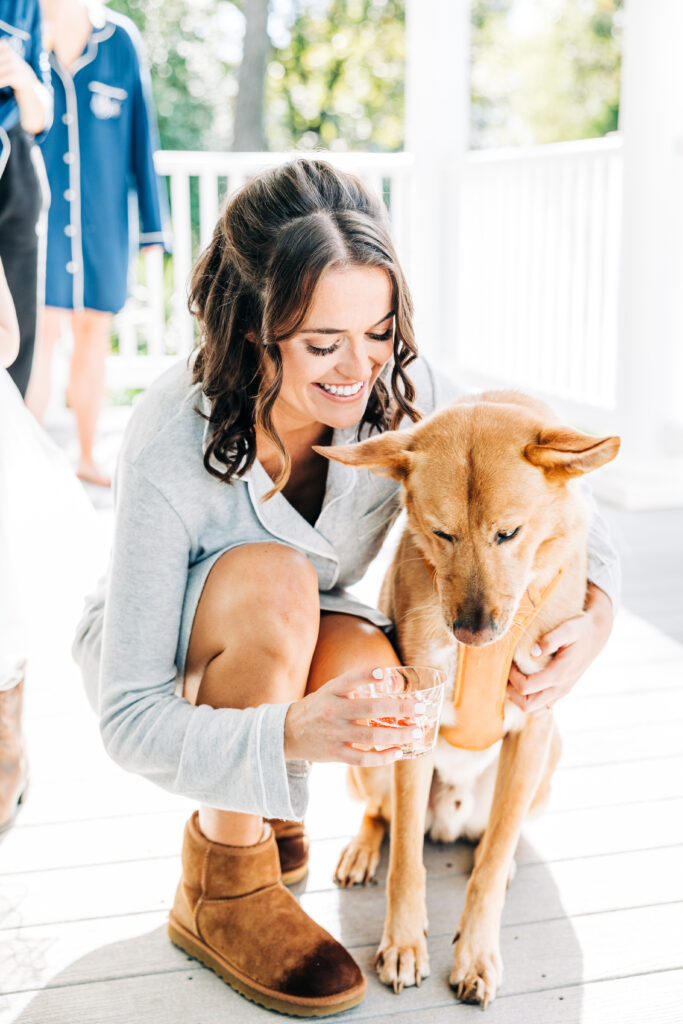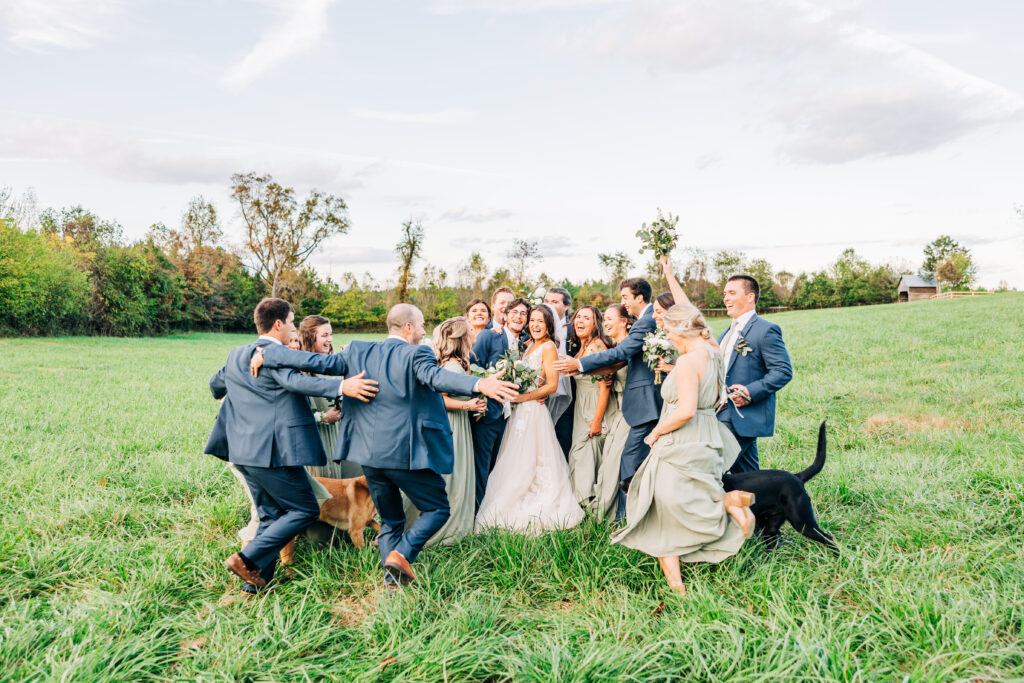 "We had family and friends come from near and far who even traveled during these unknown times of the pandemic. We are so thankful for everyone who made the trip to come celebrate with us!"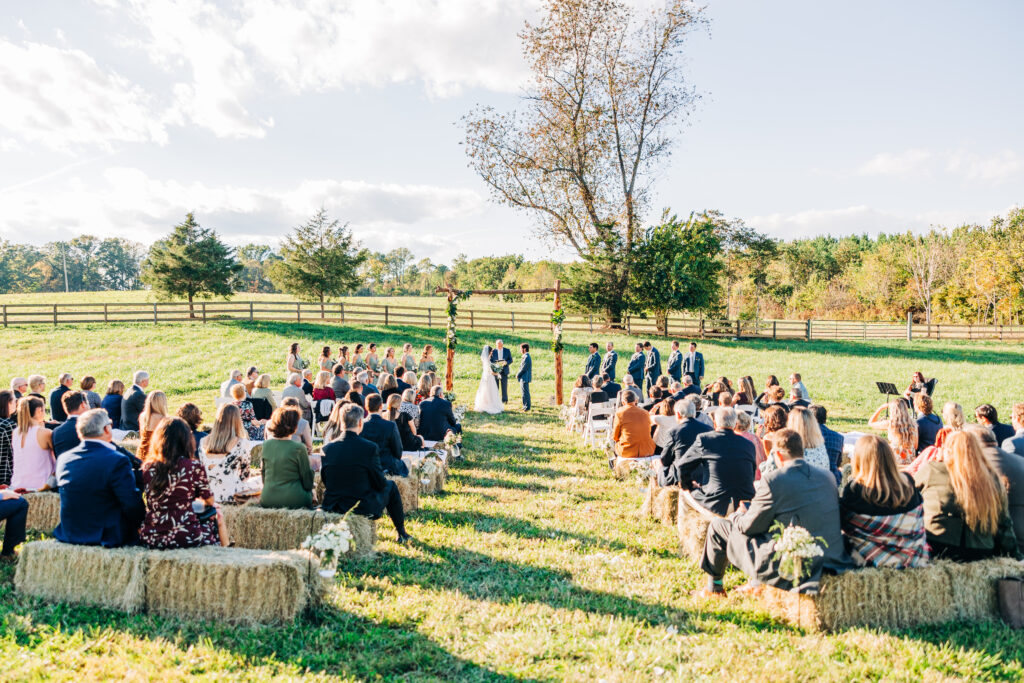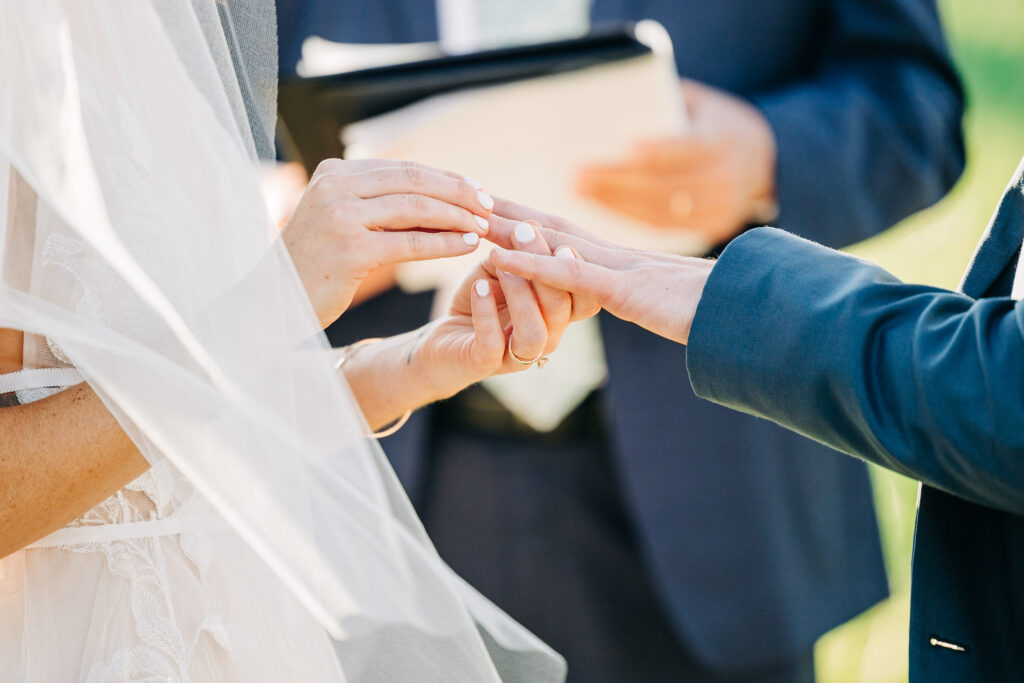 "I never wanted the 'cookie cutter' wedding that was super formal. I always wanted more of a celebration with live music and people dancing the night away out under the sky. [So we went with a] rustic romantic kind of feel. We had string lights in the barn and out by the hay bales around the firepits, plus lanterns and repurposed fun items around the farm to give it the rustic but cozy feel."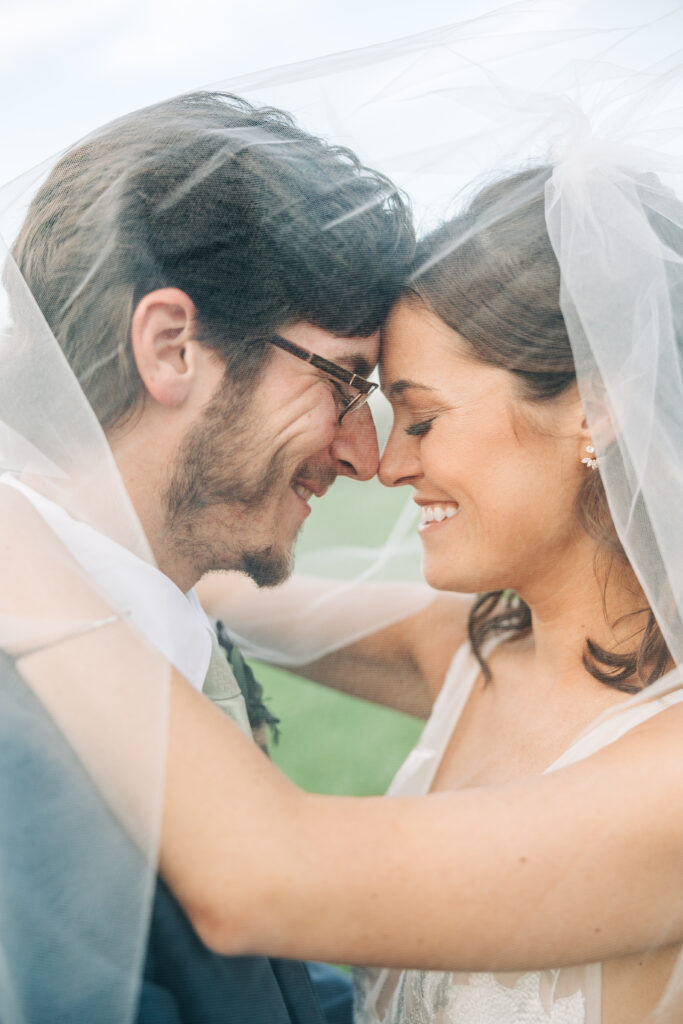 Molly leaves us with this advice: "If you are getting married and in the thick of planning, just have fun with it! Everything weirdly falls into place, and you just have to trust that. Do what y'all want to do and remember to take a step back at some point during the night and look at all the love around you. It was such a special moment that I don't ever want to forget since it goes by in a flash!"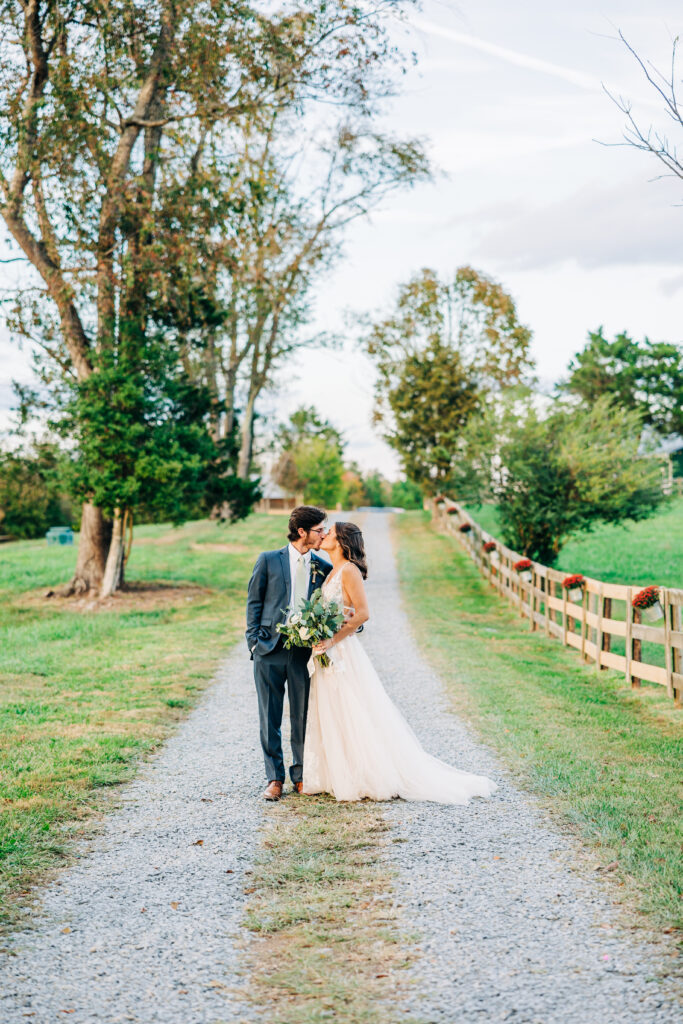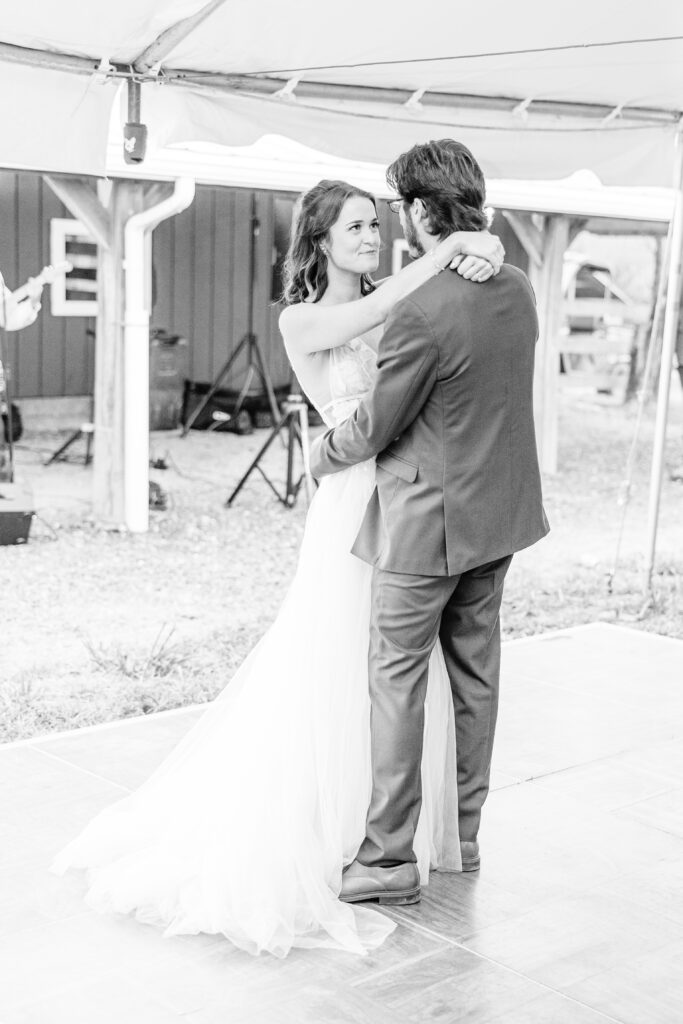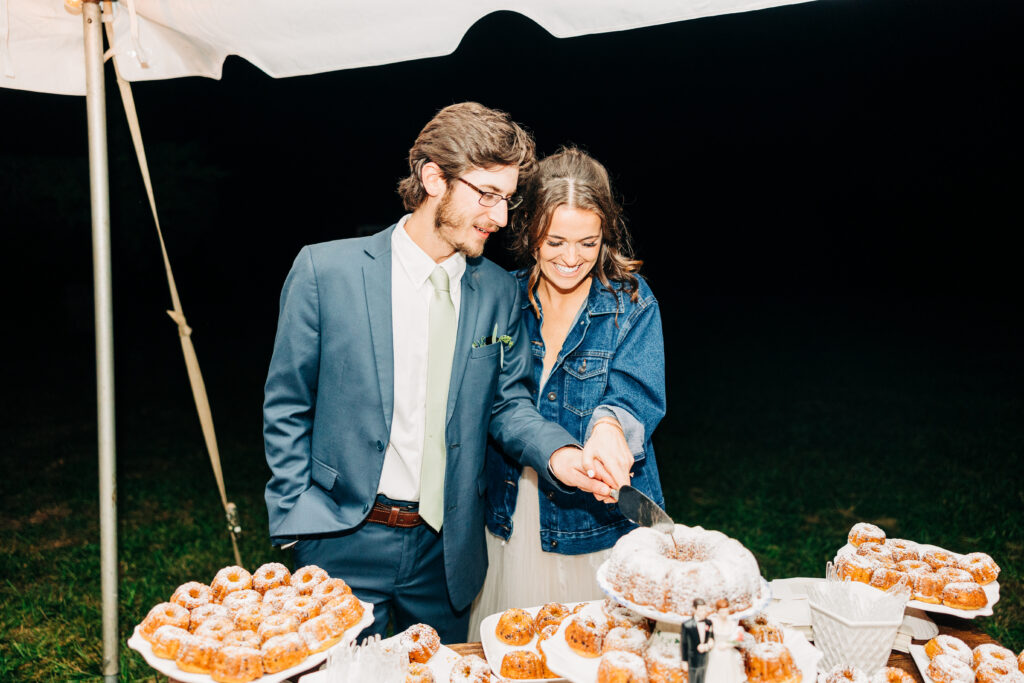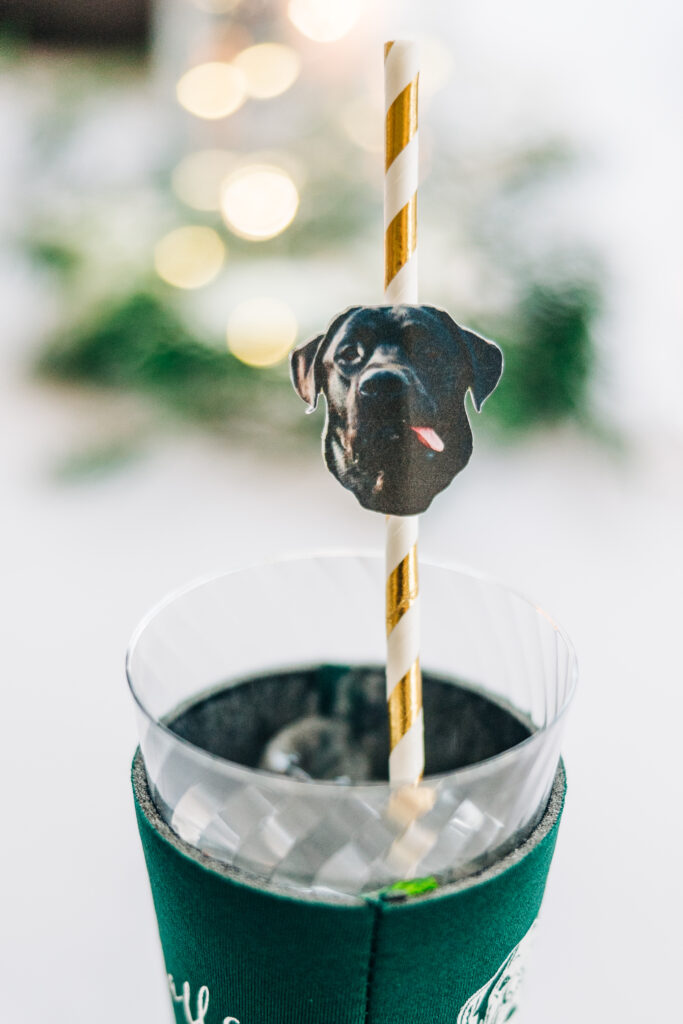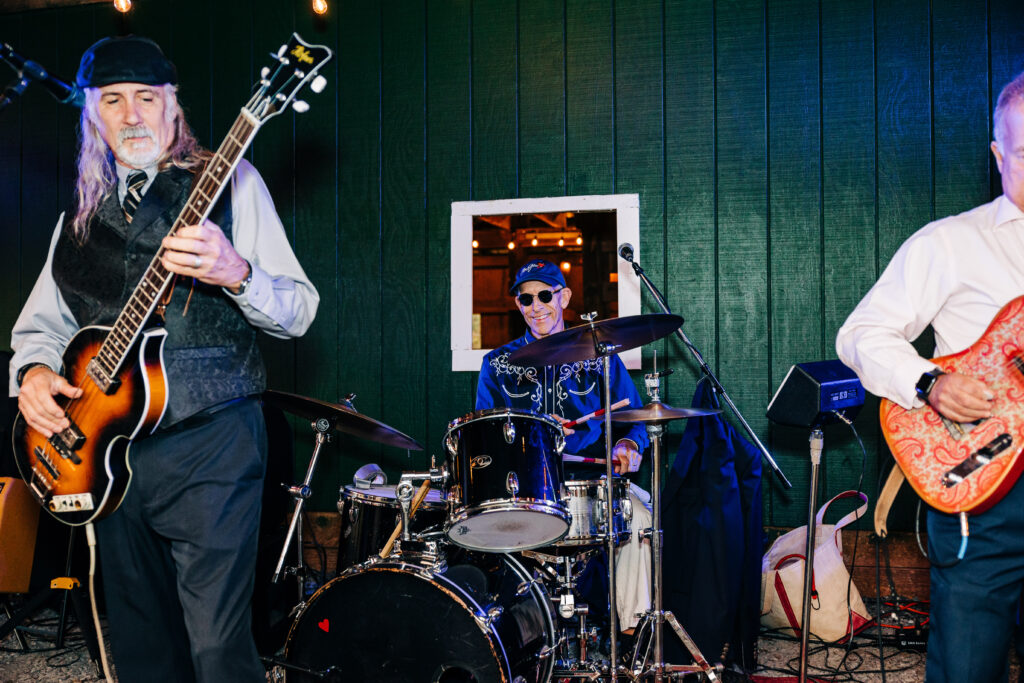 Vendor Credits
Venue: Husband's Family Farm in Columbia, VA
Photographer: Kylie Hinson
Day of planner: My sister-in-law (Brittany Burns) and family friends (Gracie Carter and Cindy Taylor)
Officiant: Family friend and one of my dad's best friends (Steve Lane)
Gown: BHLDN
Veil: BHLDN 
Shoes: Frye Boots
Hair & Makeup: One of my best friends and bridesmaids (Christy Moore)
Bridesmaids' dresses: Revelry 
Men's wear: Generation Tux
Invitations: Etsy
Flowers: My other amazingly talented sister-in-law (Jaclyn Hall)
Rental equipment: Classic Party Rentals
Catering: Mission BBQ
Music: The Last Call (They are a VERY special band that is near and dear to my heart. They are family friends and have played at every important event in the Kaufman family's lifetime! I love those guys and they know how to JAM!)
Cake: We didn't want to do the typical wedding cake and my mother-in-law makes this delicious chocolate chip Bundt cake. She was the sweetest to make us a special chocolate chip Bundt cake for us to cut and she also made mini cakes for our guests!
Favors: Iya Murray made the cutest koozies with our two dogs (Boone and Marsh) on the back and they were a hit! She also made the wedding sign with her dad which was super special as well! She is a good friend of Christy Moore's who did my hair and makeup!
Transportation: James Limousine and they had a pet friendly option getaway car as well!
Honeymoon: We are currently planning a trip to go to Europe!