What could be more romantic than saying "I do" on the day dedicated to love? Valentine's Day is a warm, inviting time for romance, roses, and red hearts, but you can do so much more than just toss around some red ribbons for your arch or add bouquets of red flowers.
Let's look at some super fun ideas you can add to your wedding scheme without adding a lot of work last minute.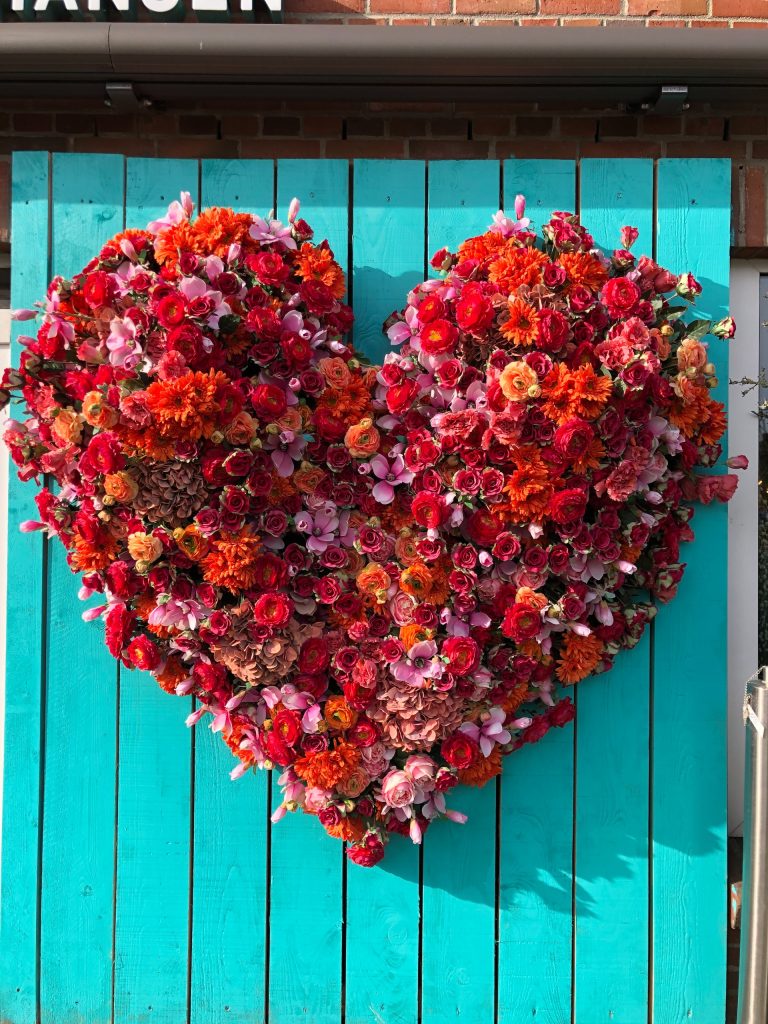 Craft Hanging Hearts Centerpieces
Thanks to the wide open décor companies of the world, we now have easy, affordable access to pieces that make for excellent Valentine's Day schemes. Specifically, you'll find glossy, matte, or glittery heart-shaped ornaments, like these from Temu at a price you can afford without going over budget.
To complete the centerpiece, find some glass vases or jars and some dried branches. Craft together a mini "tree" in the vases and hang the ornaments from the branches. Add in some live flowers or silk flowers in shades of red, white, pink, or gold, for that extra special floral touch.
Use Bleeding Heart Plants in Your Décor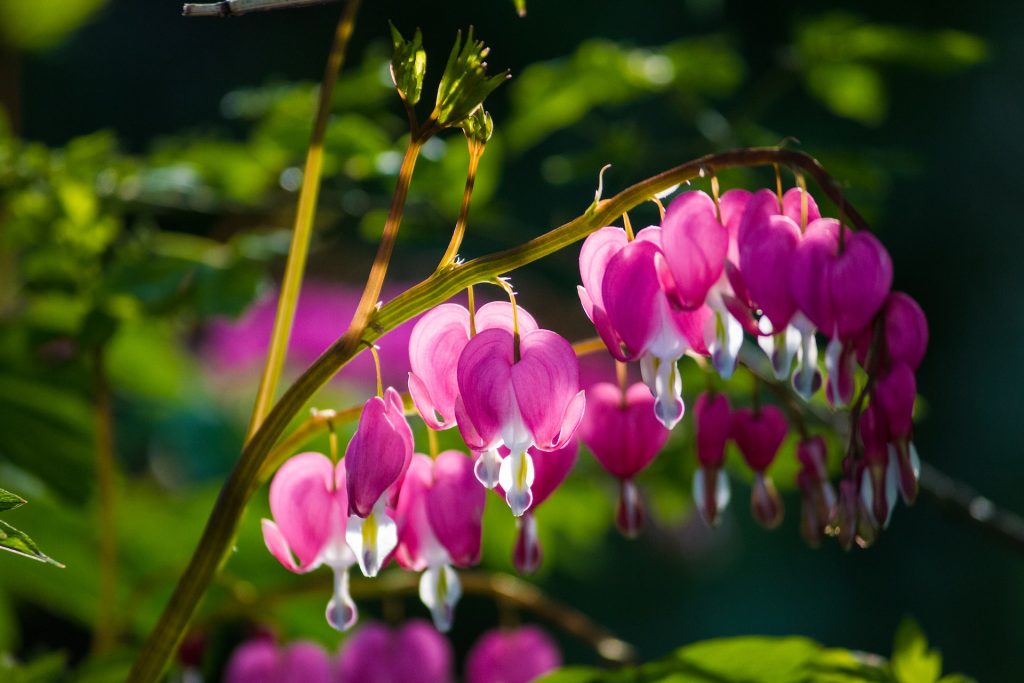 Nature naturally provides us with some live hearts we can use in our décor: bleeding hearts. They're beautiful flowering plants that can thrive in pots. They are larger plants, though, so note that as you plan your floral décor scheme.
Then, when the day is over, send home the stunning flowering plants as special gifts or wedding favors for select guests.
Custom Heart-Shaped Wedding Guest Book
Folks like WeddingbyEli on Etsy offer some beautiful, rustic, elegant, and similar custom-made heart-shaped wedding guest books that you can easily incorporate on your special day. Choose natural wood books like this one, with the clear panels to slide the guest signatures between or request red-stained wood for your book.
You'll also find other options that use hearts in various components of the guest book, like a 3D wood display with heart bubbles for signatures.
Use Children's Valentine's Candies and Cards if You're Childhood Sweethearts
For childhood sweethearts saying "I do," a perfectly adorable, sweet, and romantic way to invite your guests into your lifelong romance story is through decorating and gifting them with some of those cute little candies and Valentine's cards we also used to get as kids in grade school.
Put out bowls of Valentine's candies, use the Valentine's cards and cutouts in your photobooth, and deck out the venue with touches from the dollar store aisle for a nostalgic touch.
Use Children's Valentine's As Name Cards
You could use the children's Valentine's cards as guest name cards! Pin them up on a string for guests to find or place them out on tables, as preferred. They'll add a sweet touch of fun and love to your special day while sending your guests the message "We're glad you're here!"
Gifts Guests with Valentine's Chocolates as Favors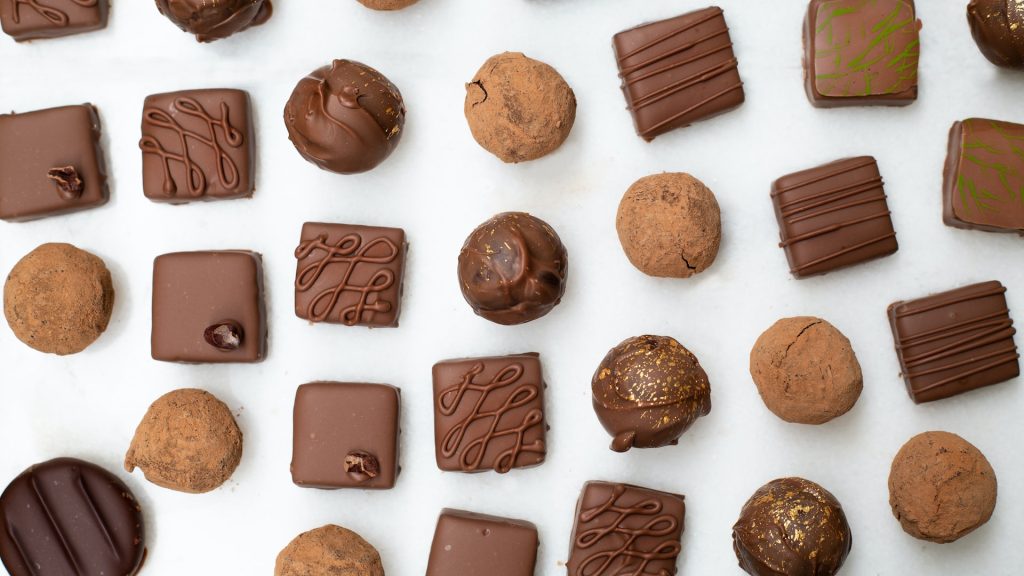 If you're not sure what to gift your guests as favors, you're in luck. Those Valentine's chocolates are just the thing! They come in a range of sizes and flavors so you can give pre-packaged options or purchase a collection of bonbons, truffles, and other chocolates for guests to choose from. Grab some red, silver, gold, white, pink, or similar gift boxes or bags, and guests insert their selections. Don't forget the limit sign, though, to help ensure guests all get some chocolates.
As you select the chocolates, also be sure to go with the most popular flavors. Many folks love a double chocolate bonbon but won't be so thrilled with orange cream.
Go with Warm Shades of Red, Pink, and Cream
You don't have to lean hard into the bright reds and pinks we most often associate with Valentine's Day. Instead, lean into your wines, burgundies, maroons, and other shades of red, along with coordinating pinks, creams, and whites to accent in an elegant, more subtle theme.
And consider adding splashes of other colors like blues and greens to help counter the "hard lean" into Valentine's Day. Navy, forest green, beige, even orange can add some touches to soften the holiday look without detracting from the mood.
Use Valentine's Day Themed Props
Another subtle way of nodding to the holiday is through subtle props like a red clutch with hearts or red dangle earrings and necklace instead of pearls or diamonds. The subtle touches like these can really draw the eye in and emphasize the celebration of the day.