The Legal Fine Print of Planning a Wedding in Corona
Virus Time
Written by: Elisa Yu-Shan Lion
In collaboration with James T. Bacon, Attorney at Law
Edited by: Natalie McCarthy
Many couples have felt the effects of Corona virus on the plans and execution of their wedding day, being forced to reschedule, downsize, or all together cancel their wedding celebration. We have been supportive, flexible, patient and understanding with all our 2020 and 2021 couples, taking into consideration the restrictions and changes in everyone's lives. All these drastic changes in the wedding and venue world has left many couples wondering the legal logistics of their decisions in moving forward with planning and having a wedding.  Exceptional Events by Elisa – "EEE") has been given the unique opportunity to talk with our dear friend and attorney, James T. Bacon from Allred, Bacon, Halfhill & Young ("ABHY") in a question and answer style to address some of the most highlighted concerns of our current and potential clients.
James "Jim" T. Bacon has represented corporations, limited liability companies, municipalities, foreign banks, exchange houses, other business organizations, and individuals for over 35 years in complex commercial and business matters by helping them navigate disputes and difficulties. He enjoys serving as local counsel for out-of-state firms in all State and Federal court systems. His areas of concentration include complex commercial matters, business planning and protection, mergers and acquisitions, due diligence, corporate structure and governance, employment issues and disputes, restrictive covenants and HR issues, complex arbitrations, civil and criminal forfeiture law, franchising law, technology matters, real estate law and transactions, real estate planning, and anti-money laundering, OFAC Compliance and FinCEN regulations.  He is licensed in all State and Federal courts of Virginia, Maryland and the District of Columbia. When we rebranded in 2016, he re-wrote our contract, subcontracts, and agreements. This was by far one of our best investments. He revises our legal documents every couple of years.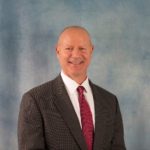 DISCLAIMER:
Please note that we are merely sharing legal advice that has been given to us by our attorneys.  This does not constitute legal advice from the attorneys to you personally.  Your rights and obligations depend entirely on the nature of your contract/s and the facts of your specific situation, so the discussion that follows is a general one that does not necessarily apply to your specific situation.  Be aware that neither ABHY, Mr. Bacon, nor Mr. Ali represent you by participating in this Q&A.  If you need legal advice regarding your specific situation, you should absolutely seek counsel.
Q & A:
EEE: Do I need to update or sign an updated contract with my venue and/or wedding professionals if "WE" decided to reschedule our wedding?
ABHY: This depends entirely on the nature of the relevant contract.  Most event contracts will have clauses stating what is required to reschedule and whether there are any additional fees associated with rescheduling.  In some cases, whether or not there are additional fees depends on the reasons for rescheduling.  If there are no provisions discussing rescheduling, then more likely than not, a new contract would have to be entered into.
EEE: What right do "WE" have if our venue has to close and/or reschedule our wedding due to COVID-19 government regulations?
ABHY: Many event contracts have "force majeure" clauses (discussed further below) that may determine the result.  However, not all such clauses specifically include "pandemics" or "government action," and some such clauses only have limited relief in the event that COVID does apply.  For instance, some such provisions only provide for the delay of payment, and not for cancelling the contract.  There may also be provisions that state that any amounts paid prior to the force majeure event are non-refundable.
If you hope to cancel the event entirely and obtain a refund, there are other possible contract principles, such as "impossibility" and "frustration of purpose," but the availability of these remedies depends on many different factors, including the state you are in.  These doctrines, so far, are untested in the face of the COVID-19 pandemic, so it is difficult to say to what extent they would help at all, and every such case will depend entirely on the specific facts and the language of the contract.
EEE: How can "WE" renegotiate a contract with our venue and/or wedding professionals?
ABHY: You can generally request to renegotiate a contract, but if the vendor or venue contract was well drafted, there likely won't be any way to compel the venue or vendor to renegotiate.  If you have not yet paid, or if you haven't paid a substantial portion of the contract/s, or if you have a valid argument (based on the language of your contract) for terminating the contract/s, you may have leverage to re-negotiate, but obviously this depends heavily on the unique factors of your case, and you should absolutely seek legal counsel.
EEE: What wording must be included in the updated contract or new contract?
ABHY: If you are able to renegotiate your contract, you should absolutely consult with an attorney to make sure that you are protected in the event of further COVID-related delays and cancellations.  This includes careful revision of any force majeure provisions, as well as any payment, cancellation and refund provisions.
EEE: Is "Act of God" the same as "Force Majeure"?
ABHY: From a legal perspective, there is typically no difference.  "Acts of God" is a term that used to be more common, and the term "force majeure" is now more common, since it often includes events that are human-instigated (such as a government mandate).  Still, there is no universal definition of either term, and each contract with such a provision must be reviewed carefully to determine if the particular event (such as the COVID-19 pandemic) falls within the definition.
EEE: If our venue and/or wedding professionals close their operations (go out of business) prior to our wedding due to COVID-19, can "WE" recover part of our investment? How?
ABHY:  This too depends on the nature of your contract.  Typically, you would have the right to recover the value of the portion of the contract that the other party did not perform.  However, for events contracts, this can be difficult to determine, and often there are provisions that discuss what happens to your payments if for some reason the venue or vendor can't perform their end of the contract.  You should review those provisions with a knowledgeable contracts attorney.
EEE: What is the difference between a "Deposit" and a "Retainer Fee"?
ABHY:  Neither of these have a universal legal definition, but typically a "deposit" would be an amount that you put down which will later be applied to your balance, unless it is not earned.  A "retainer fee" on the other hand is often an amount that is paid up front that is earned and non-refundable regardless of what happens later.  Having said that, some contracts will state that a deposit is "non-refundable," and some will say that a retainer is refundable.  In short, it is crucial to review the relevant provisions of the contract.
EEE: How many times can "WE" reschedule my wedding? Does each reschedule affect my contract?
ABHY:  This depends completely on the language of the contract, and whether there are provisions discussing rescheduling and cancellation.  Some contracts will charge additional fees each time you reschedule.
EEE: Should "WE" consult with an attorney when negotiating a contract?
ABHY:  We certainly recommend it, as you can see from the answers above!  Weddings often involve large expenses, and understanding ahead of time what your legal obligations and options are in the event of cancellations, rescheduling and events outside the control of the parties can save you a lot of expense and heartache down the road.
Thank you to our friend Jim Bacon for taking the time to share their knowledge and expertise through our Q&A. If you have further questions, and/or need additional legal assistance, you can schedule a consultation with them as follows:
Jim Bacon can be reached via email at jbacon@abhylaw.com  and via phone at (703) 352-1300.
How are you planning to move forward with your wedding planning? If you are looking for an experienced event and wedding planner to take command of the vendors, coordinate logistics, and ensure that everything runs smoothly, look no further than Exceptional Events by Elisa. We would love to provide you with an exceptional wedding and event planning experience! Please call us at 703-752-6287 and schedule an appointment today! We look to accommodate to each individual couple's needs, while also maintaining awareness of safety and precautions for the foreseeable future.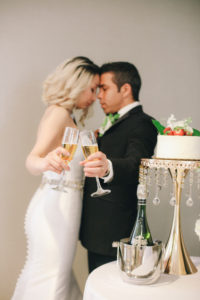 Photo by Butterfly Photography
If you are planning a wedding in Roanoke Virginia, Richmond Virginia, Fredericksburg/Northern Virginia, The  Shenandoah Valley, Coastal Virginia or in Charlottesville/ Lynchburg Va, we can help with your wedding planning and ideas.