No-Fuss Nuptials: The Casual Wedding 
A wedding is possibly the most public form of self-expression a woman might ever have in her life. There are so many creative decisions to make and they are all so interconnected! The celebration of love is a stylistic outlet many women dream about and plan from childhood, and the constellation of choices available to today's brides is astounding. Every detail reflects your personal style, taste, and the nuances of your relationship with your soon-to-be spouse. Lots of women want to feel like a princess on their wedding day, but many opt for a less formal event to mirror their relaxed style, quiet nature, or the considerably more conservative price tag that might accompany a casual celebration.
Laid-Back Style – Skip the Fanfare
Many brides prefer a less traditional ceremony simply because its not their style. There are plenty of unconventional ways t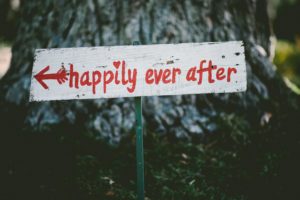 o have a wedding, from the SYTTD bride who had her formal wedding dress altered to her knees so she could run a marathon with the groom to a simple City Hall hitch with cake and champagne. A softer, more intimate gathering can be just as meaningful as a big to-do without all the innate stress of planning an emotionally loaded event for hundreds of people.
Virginia is an interesting mashup of cultural identities; we aren't just a beach town – we have a strong military presence and also a heavy emphasis on the nation's history in this area. Virginia is so diverse that it can host just about any theme! But many people who get married near Northern Virginia or Hampton Roads are attached to the military and may opt for a micro-wedding with their local friends on base to avoid the hassles of long-distance travel.
Then again, laid back doesn't mean small. Who says you can't have your huge family and every friend from college converge for a giant pickle ball wedding reception? All you have to ask yourself is what kind of memories you want to make with your experience; if you savor a formal, momentous celebration, then make it happen! But if your personalities are zanier than most and you haven't quite been able to find a place setting card that really connects with you, ditch the plated dinner and have food trucks do the catering. The possibilities are truly endless!
The Introverted Bride – No Crowds, Please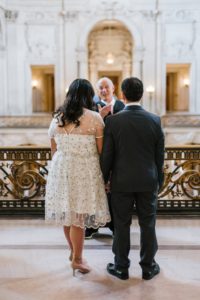 Maybe the thought of walking down an aisle with hundreds of eyes fixated on you as you tiptoe toward the altar makes you break out in sweat. If so, do yourself a favor and just don't go there. Create a smaller gathering and give yourself permission to skip the whole aisle buildup altogether. Greet your guests! Walk in from the side! Do whatever makes you feel like yourself on your wedding day, and don't apologize for it.
If you are the quiet type and hate big crowds, loud noises and the Electric Slide, don't put yourself through a large wedding that will inevitably force all of those things on you. Give yourself what you want! Tell your bossy distant cousin you won't be requiring her advice after all, or better yet, send a wedding announcement after the fact rather than an invitation beforehand. If that might risk hurting some feelings, try delegating line items to the powerful personalities in your life and giving them opportunities to help out. If you are an introvert but still want the princess experience, identify your bossiest, most outgoing friends and partner with the people in your life who thrive on planning parties and let them have fun while you retain your sanity.
You can have both!
A Conservative Budget and What Money Can't Buy
Maybe a big wedding is not an option because money is tight or career sacrifices like military orders or a medical residency are too taxing and there just isn't mental energy for planning a festival-scale event. Don't let this affect the love you want to celebrate. Sometimes romance finds us at the most inconvenient times! Just go with it and give yourself permission to keep things simple and focus on the big picture, whether its finishing college or getting to the next phase in a career or a baby who joined your love before the marriage certificate. Maybe you simply don't love the idea of going into enormous debt for a one-day shindig! Everyone is different and that's what makes weddings so much fun – no two are ever alike!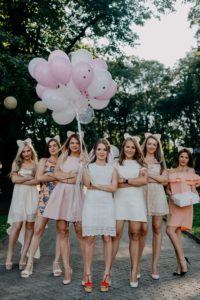 The artistic element of weddings is truly so much fun. But remember that creativity sometimes means conjuring something from nothing, making art out of pure imagination. If financial barriers persist or you simply prefer your parties to have a more homespun, less extravagant vibe, it can be so much fun to have a chic, cozy wedding that doesn't break the bank and yet provides the important elements of what makes your love special.
Remember, the love that brought you together with your future husband or wife is the shimmering central element to all of the planning and decision-making that goes into any wedding; make sure that doesn't get lost in the hubbub of blushers, bubbles and botanicals. Most of the time, when details threaten to overwhelm, getting back to the nucleus of what makes your love special will guide your decisions to the simplest and most authentic solutions. Reduce hassle to a minimum without sacrificing the extraordinary magic that has given you someone to love and celebrate with, 'til death do you part.
Keep it simple, special. That is enough.