Virginia Bride features weddings weekly here on the blog. Being featured in the blog does not necessarily mean they are featured in the print magazine.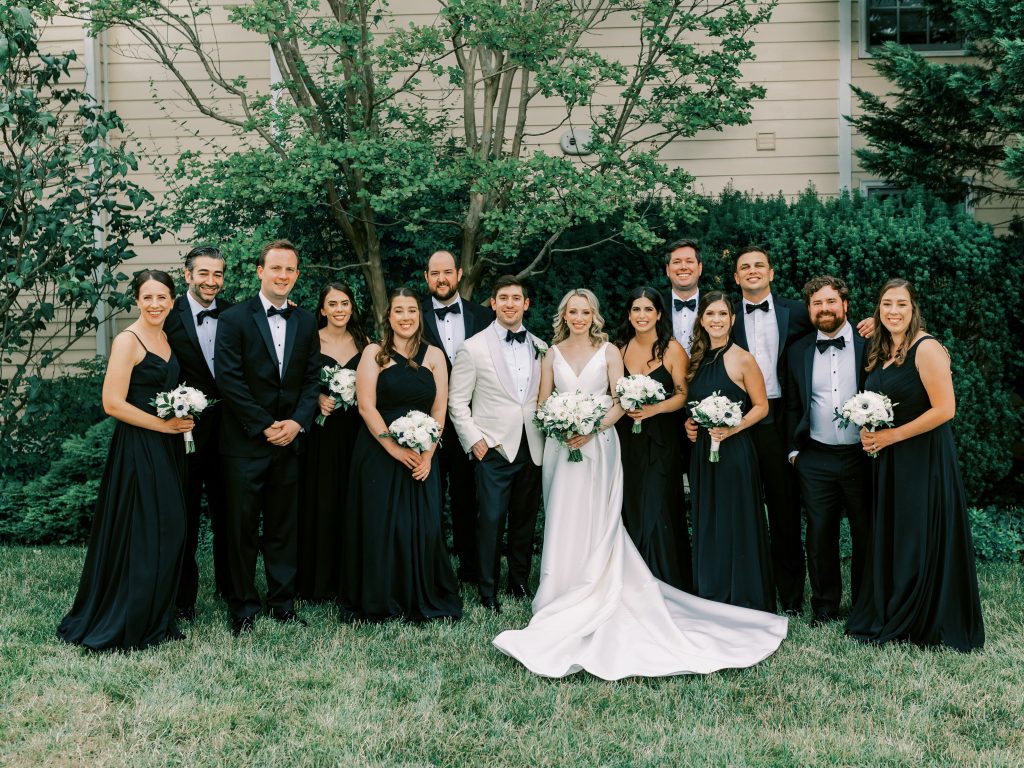 INTRODUCTION
Bride: Kristen Campbell, 30, Market Research Director
Groom: Scott Burton, 35, Attorney
Date: June 24, 2023
Location: Birkby House, Leesburg, VA
Guests: 85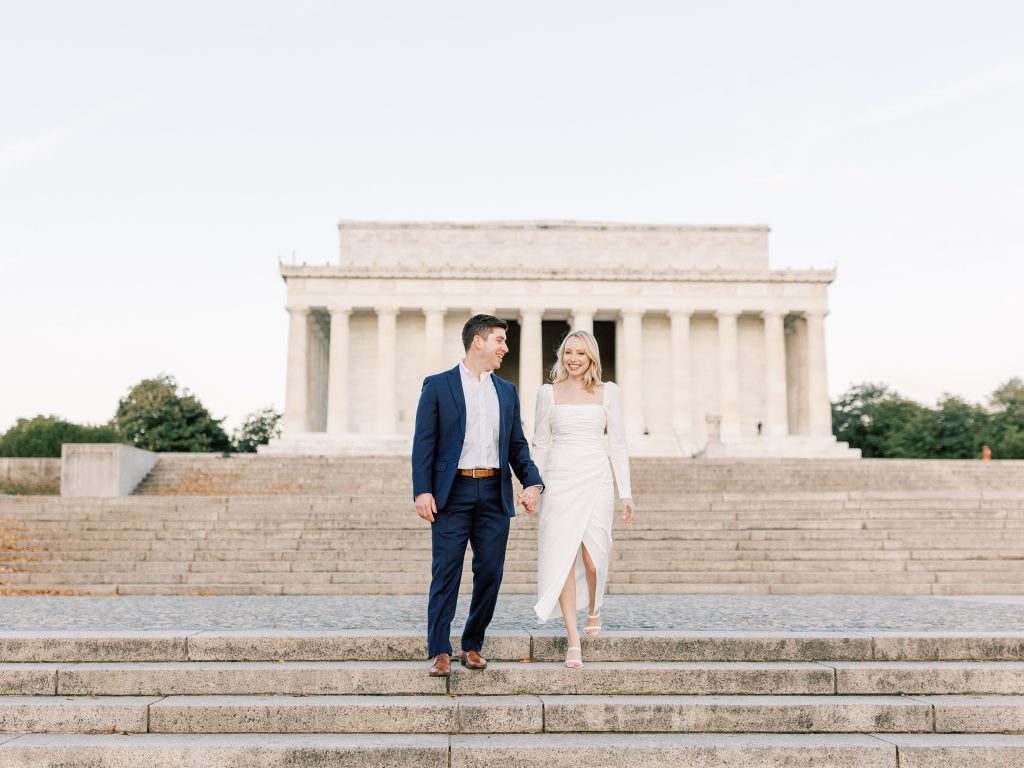 LOVE STORY
How the Couple Met
In late November of 2018, Scott and Kristen met the new-fashioned way, on the dating app Hinge. Scott commented on a prompt on Kristen's profile with a joke, and the rest is history!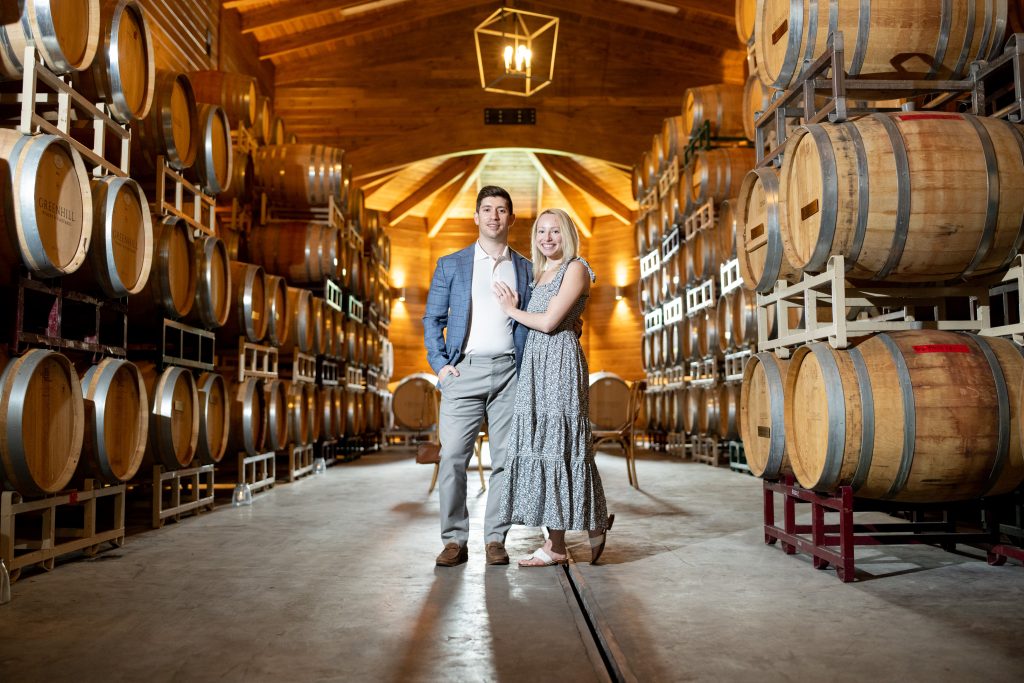 First Date
December 4, 2018, was Scott and Kristen's first date. She was living in Arlington and Scott in DC, so they met "in the middle" for a first date. They shared dinner at Pisco y Nazca Ceviche Gastrobar, in downtown DC. Kristen is slower to open up to new people, but Scott's warm and chatty personality put Kristen, quickly at ease. Over dinner, they talked about all sorts of topics everything from family to dream vacations to favorite dog breeds.
After about 6 months of dating, Kristen said "I love you" first and Scott followed.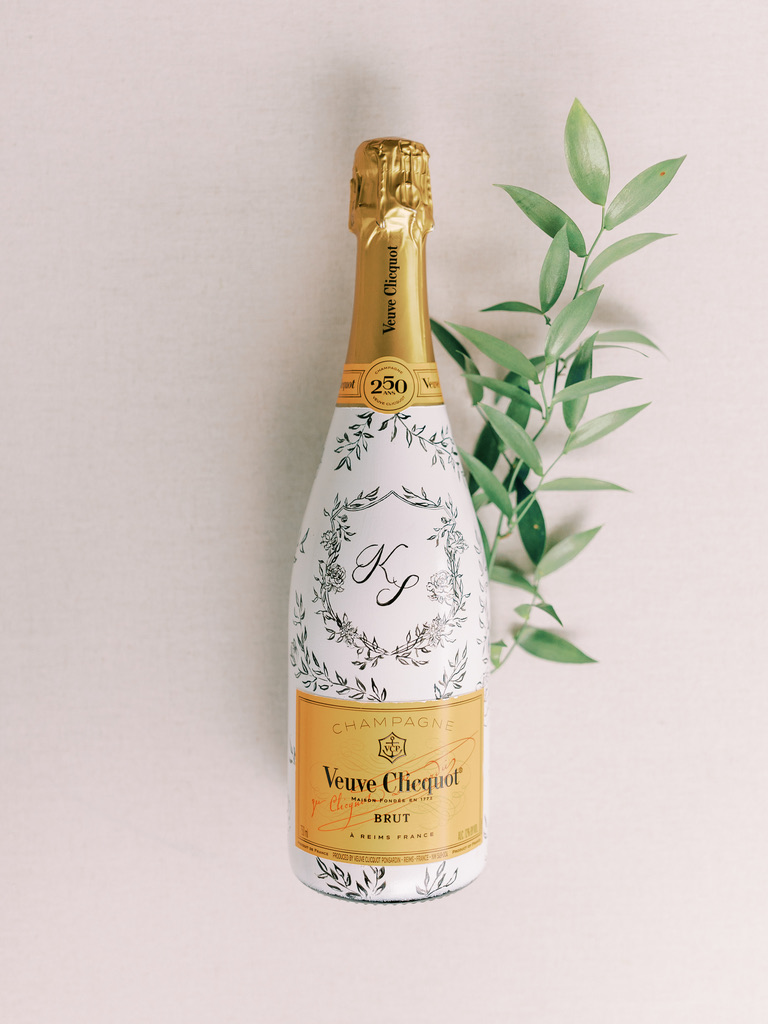 Engagement
On August 6, 2022, Scott proposed to Kristen. Scott popped the question at Greenhill Vineyards in Middleburg, VA. Scott selected the winery, because visiting Virginia wineries, is one of their favorite things to do together.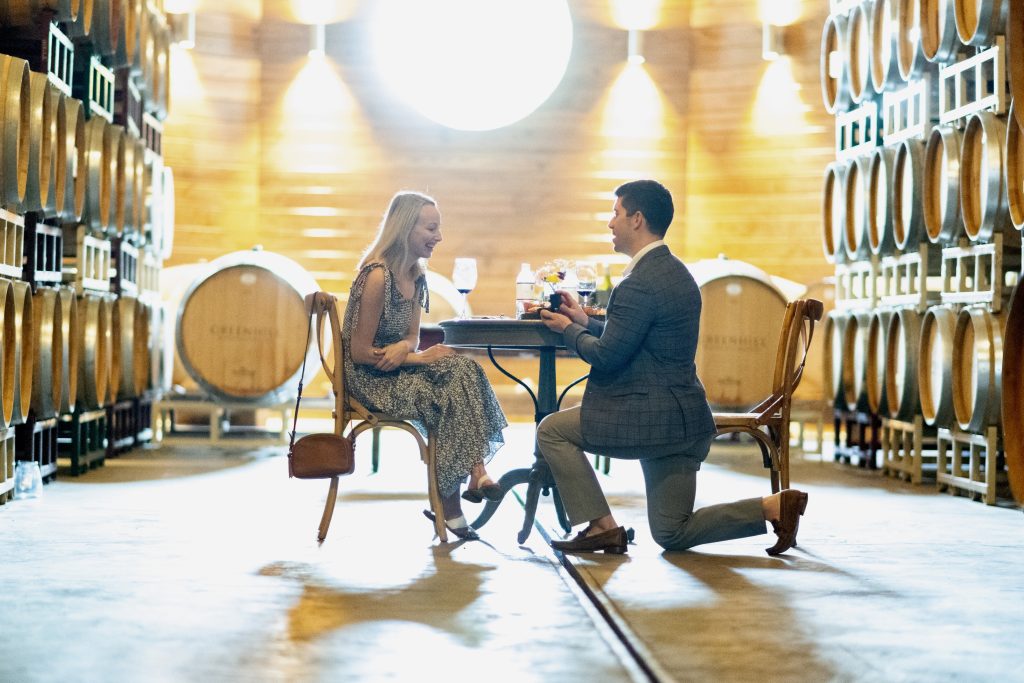 When I asked Kristen, what she loved most about the groom, she told me: "Scott is thoughtful and makes me feel cared for every day." "He has a magnetic personality and can have a conversation with anyone." "He works hard to be the best version of himself every day for our relationship and future family." When I asked Scott: "Kristen is meticulously thoughtful, intelligent, and dedicated to improvement in all facets of her life.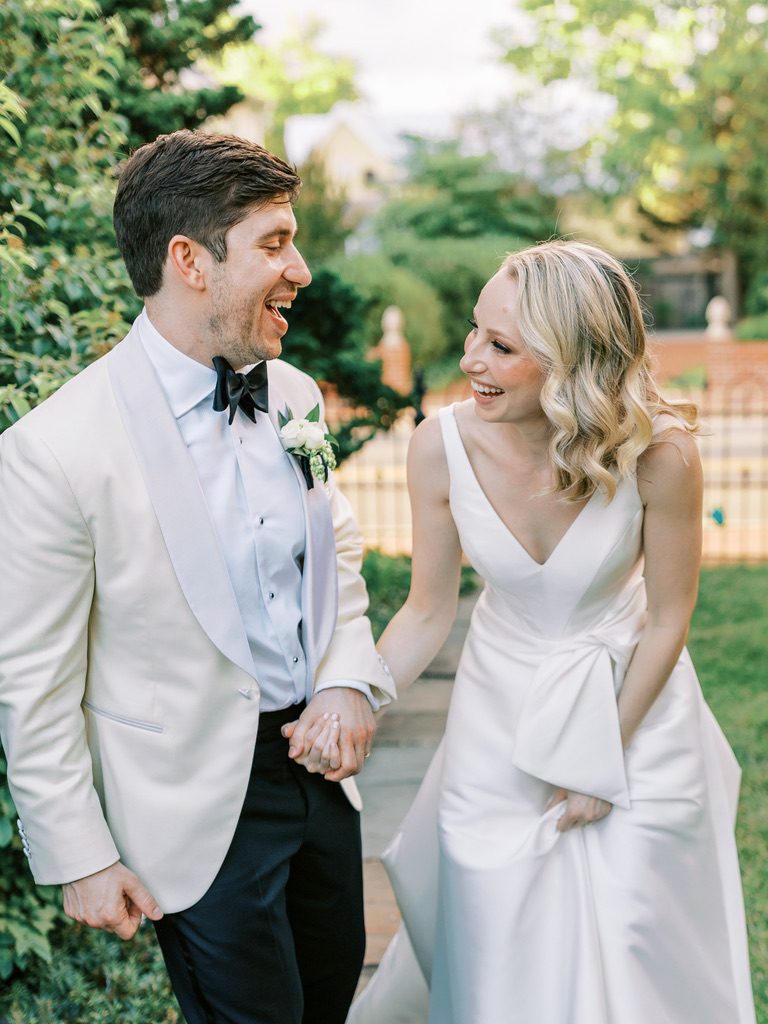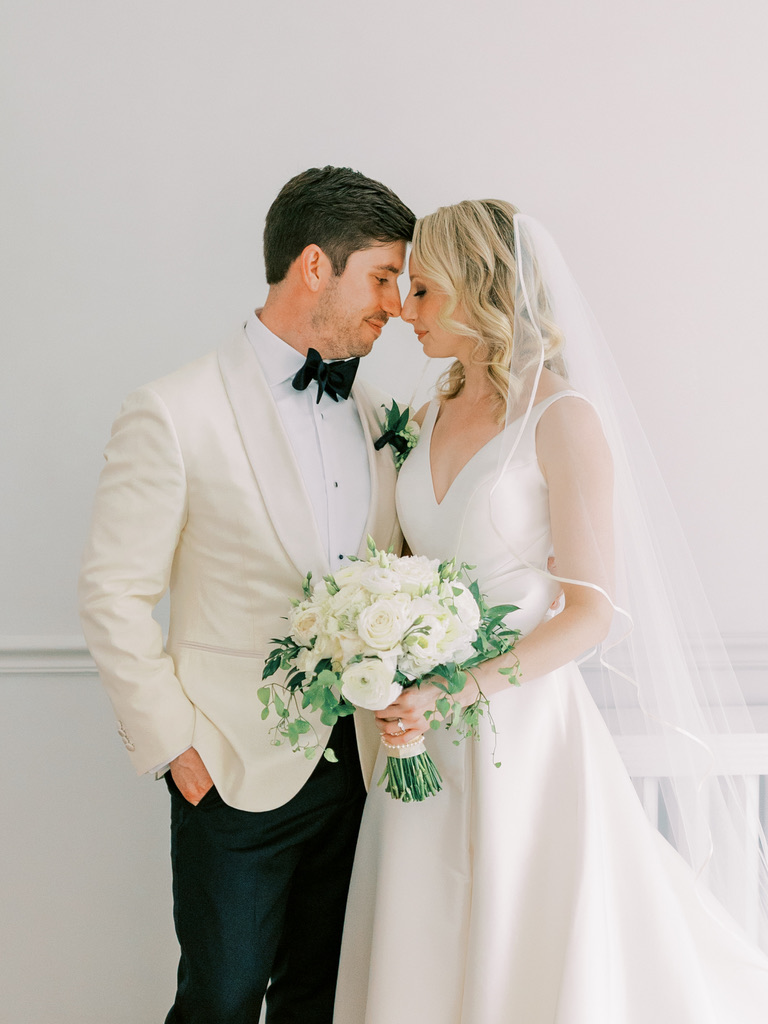 THEME AND COLOR PALETTE
The couple worked with SRS Events to create a design plan for their wedding day. The phrases Scott and Kristen landed on to describe their design plans were "elegant romance," "modern yet timeless," and "sophisticated neutrals."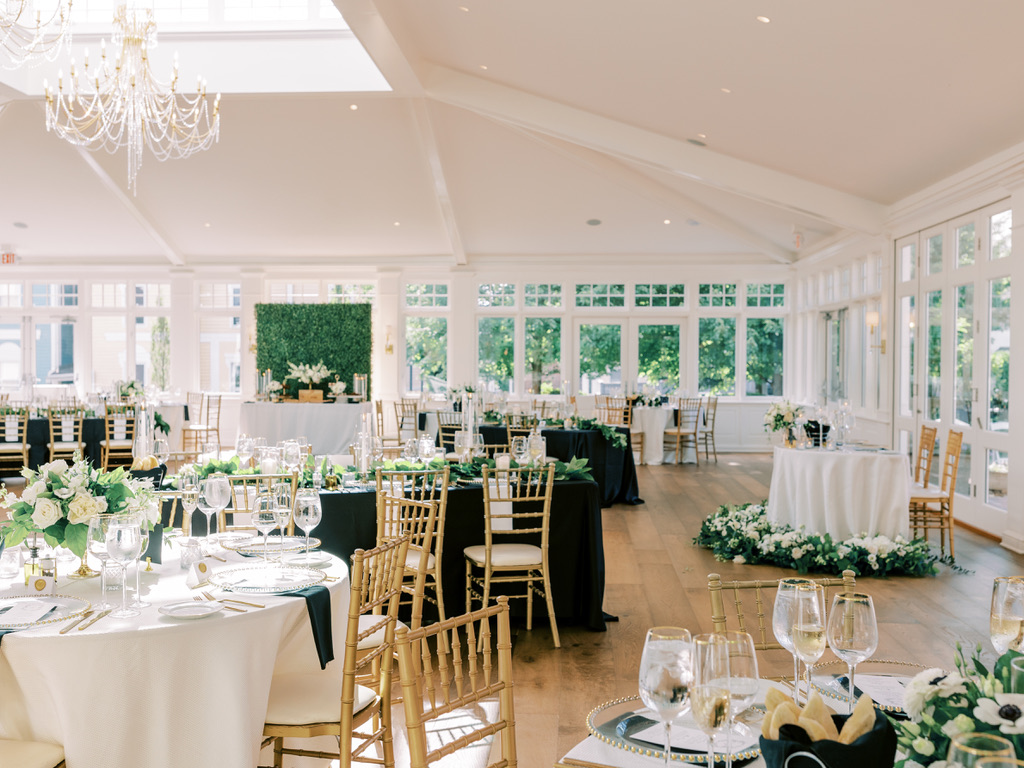 Scott and Kristen chose a black-and-white color palette because the pairing never goes out of style. Kristen wanted their wedding day and style to feel like "them." She was inspired by their everyday style and preferences from their home and wardrobe; neutral colors with elegant and sophisticated touches.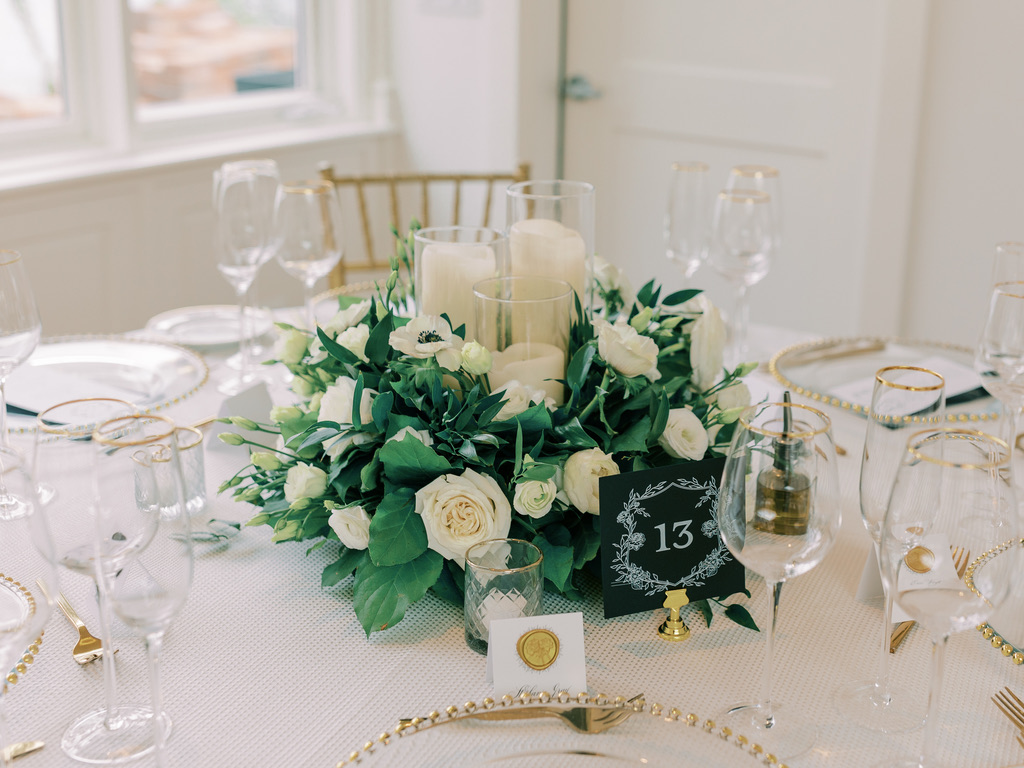 Kristen wanted their wedding monogram and florals to compliment the beautiful landscaping of the Birkby. She was inspired by the Birkby gardens, celebrity weddings, and historical-themed weddings, she found while scrolling on social media.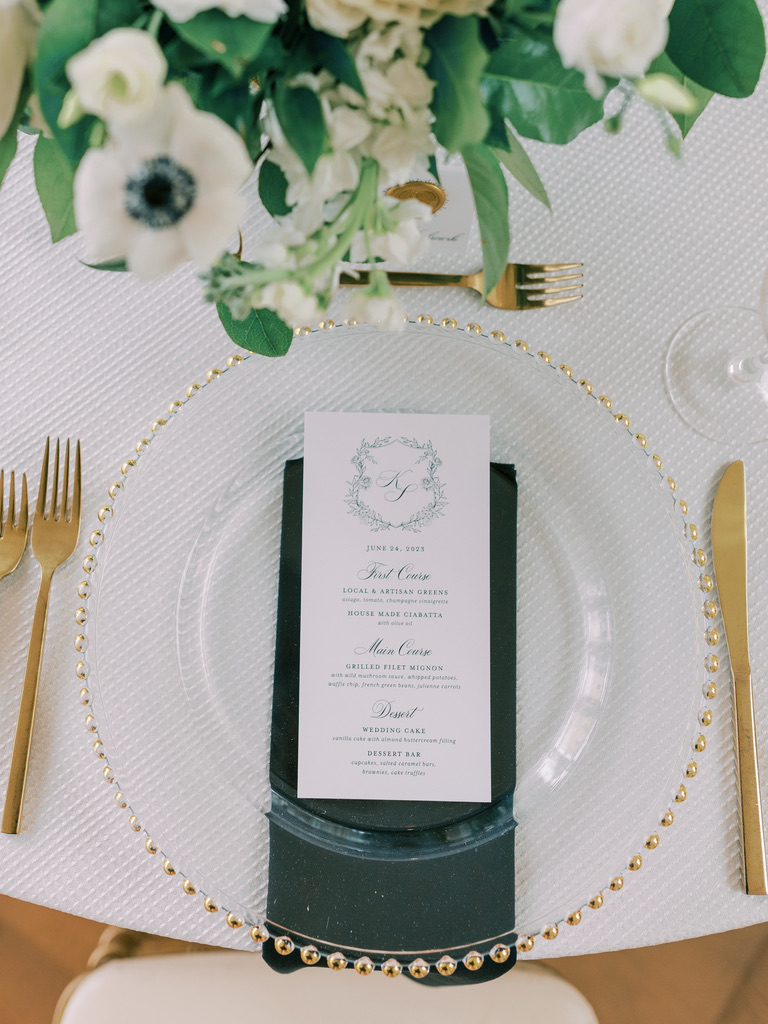 Scott and Kristen worked with The Dandelion Patch to create a wedding monogram that featured their initials, as well as, roses and hydrangeas, which were plentiful in the floral arrangements and complimented Birkby's garden. The couple used the monogram to create a cohesive feel for guests every step of the way, from the save-the-date announcements to invitations, to cocktail hour and reception.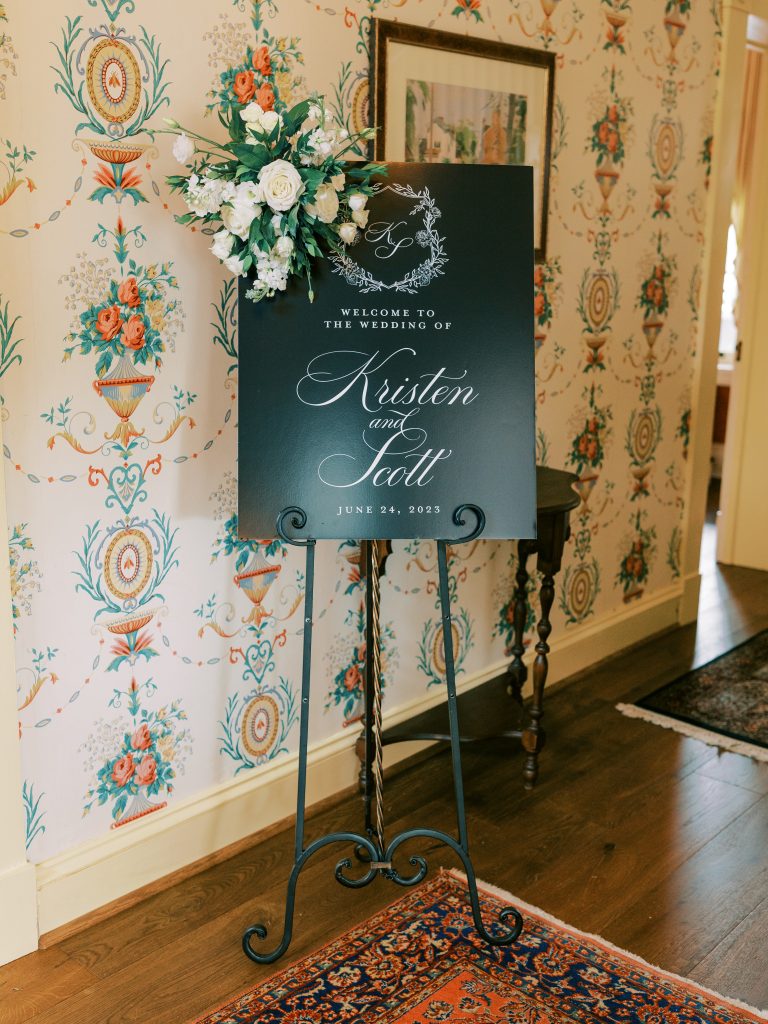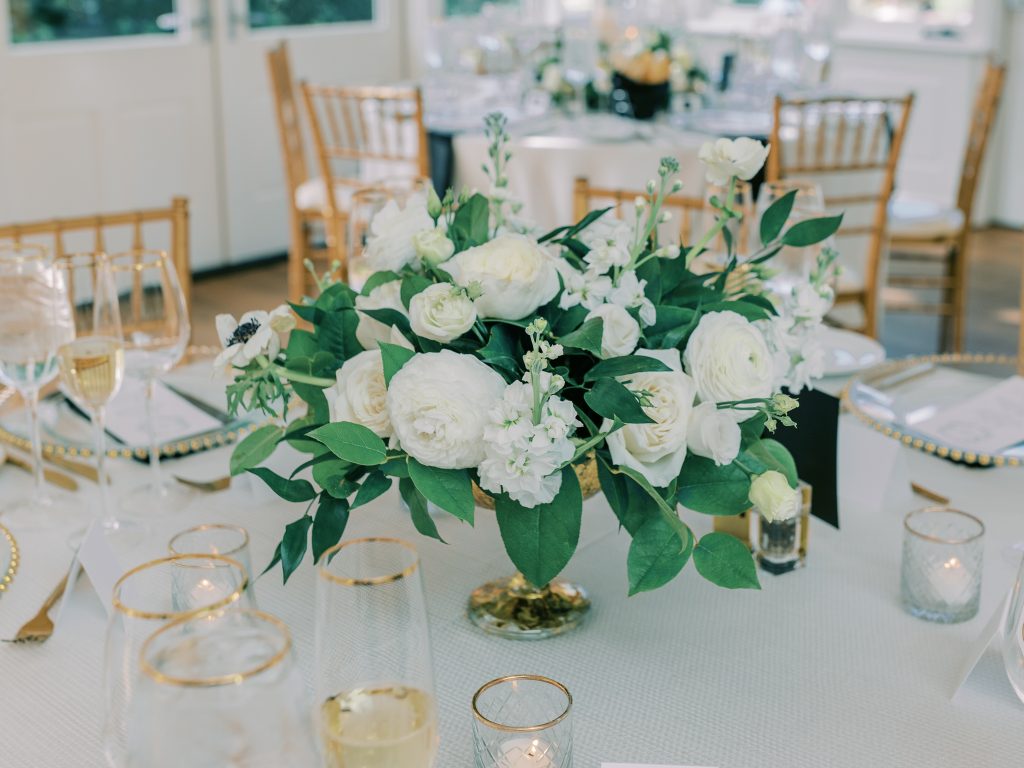 Elegant romance came out in the gold accessories and delicate floral arrangements. The touches of black added a modern flair, while the white florals and linens kept the decor timeless. Scott and Kristen's linens were neutral but textured to add a sophisticated feel. Every detail of the day was curated with the couple's design phrases in mind!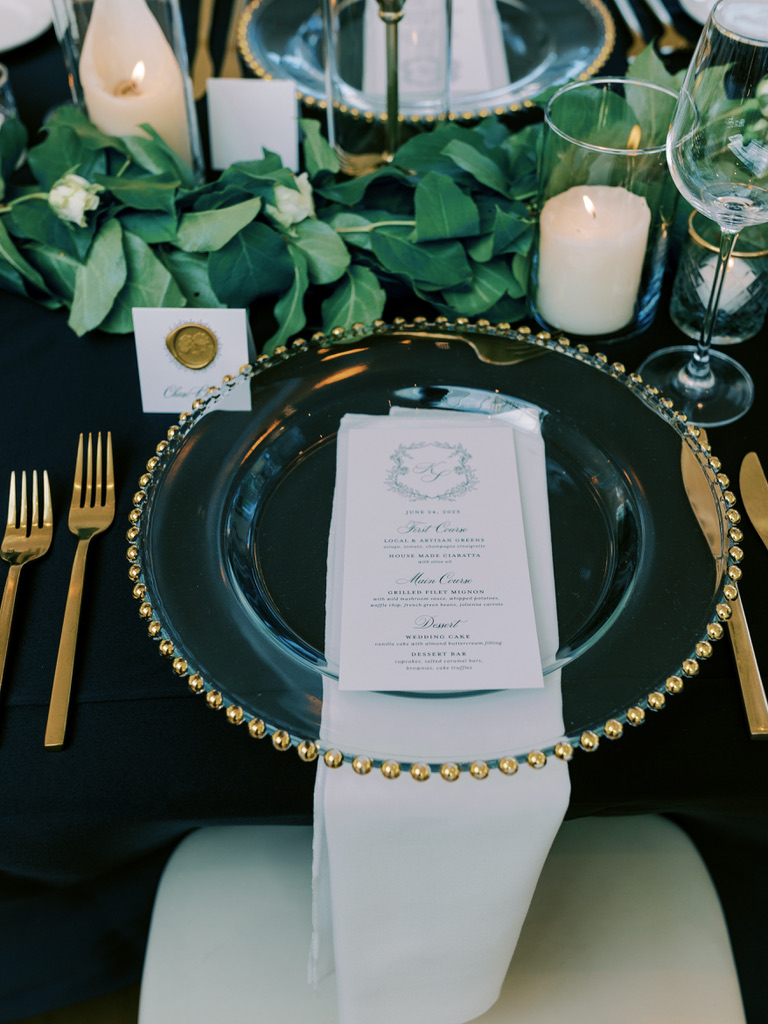 WEDDING ATTIRE DETAILS
Bride
Kristen's wedding gown was an A-line silhouette with a V-neckline and a matching V-back with buttons down the long train. It featured an asymmetrical bow detail on the front. Kristen knew it was the ONE, as soon as she tried it on! It was exactly what she had envisioned.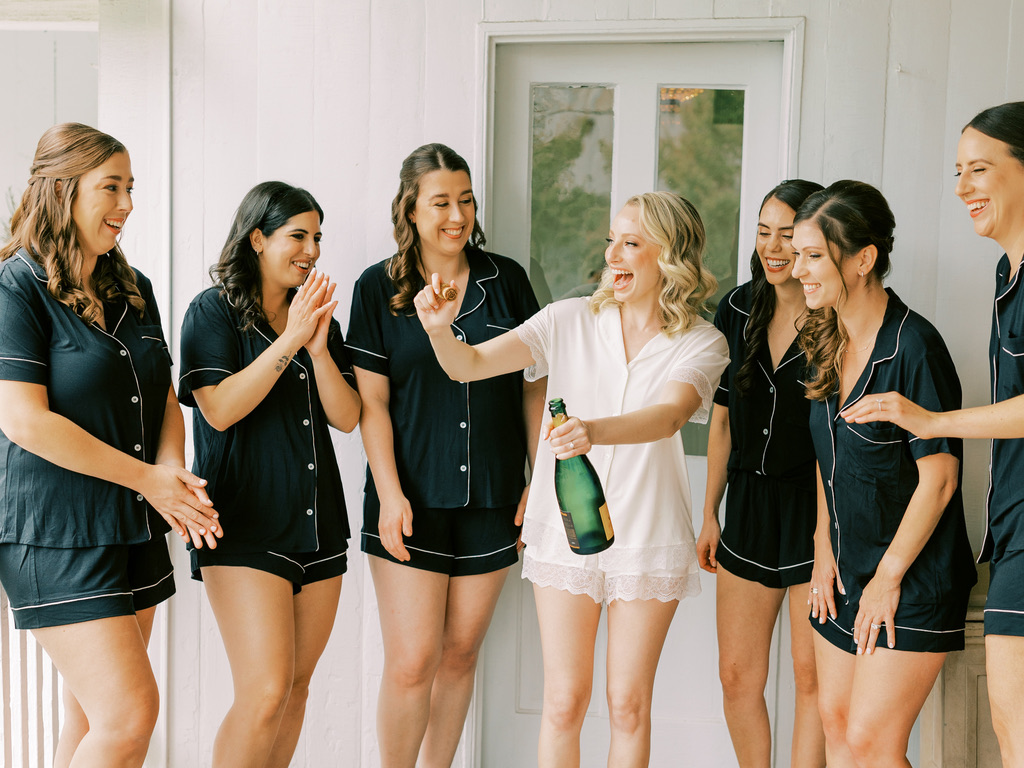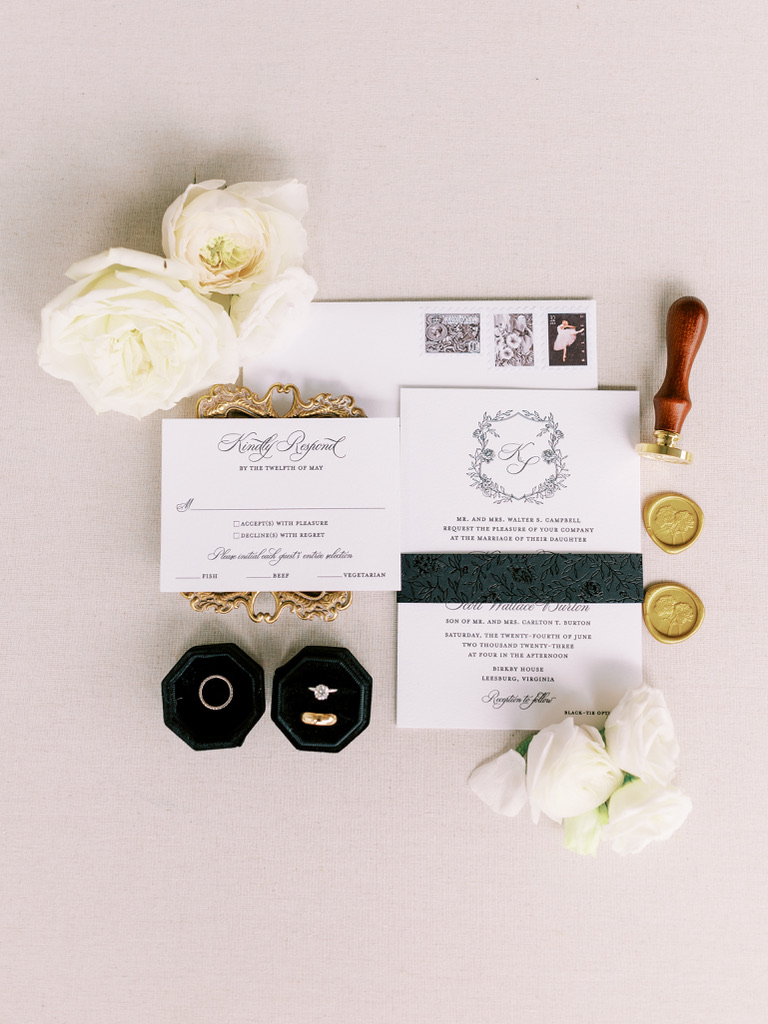 The bride wore minimal jewelry; other than her engagement ring. She wore a pair of diamond and pearl drop earrings that were a gift from her Mother. Kristen's shoes featured diamonds and pearls to keep her accessories cohesive!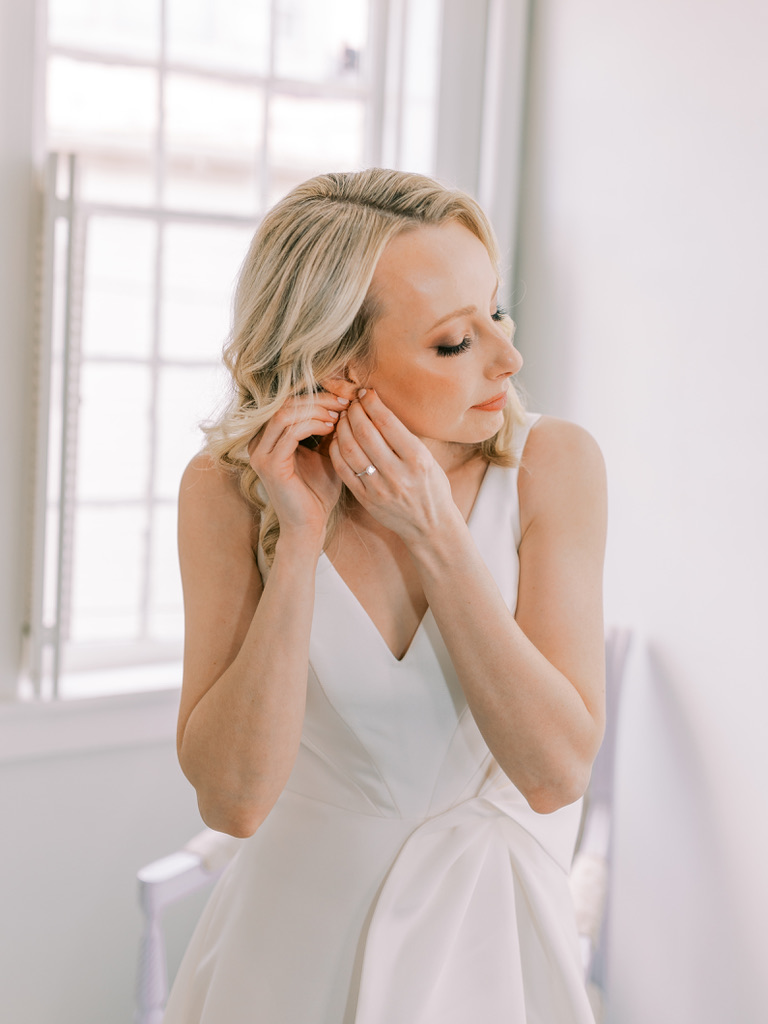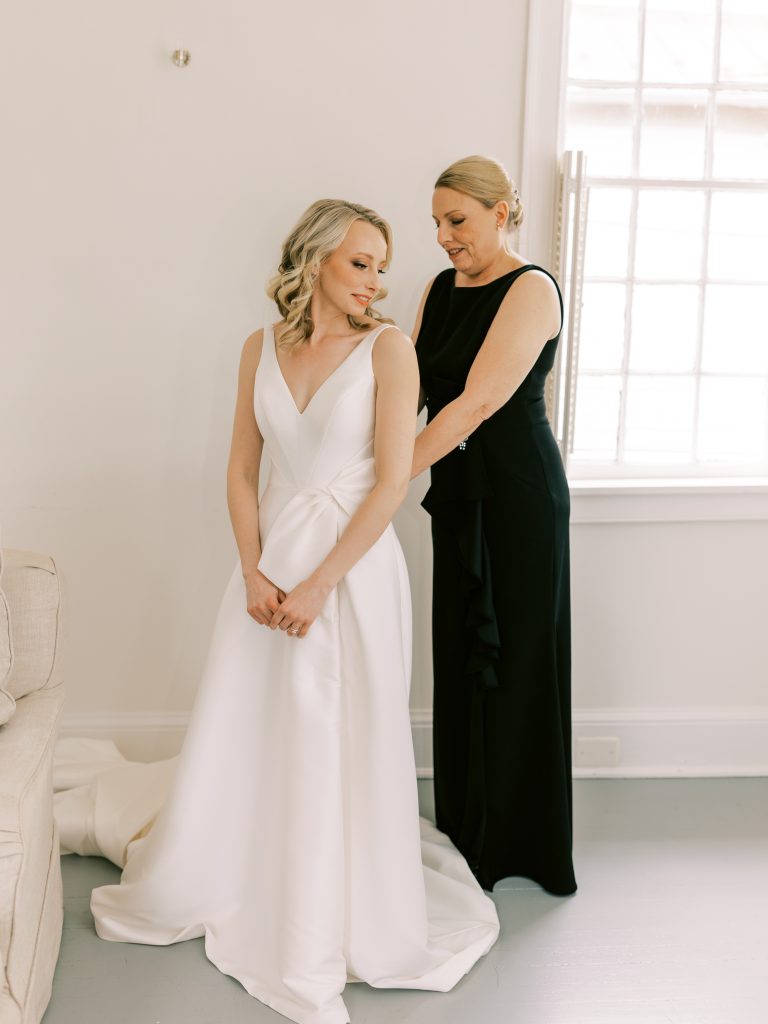 Just before the sparkler exit, Kristen changed into a second dress. It was short and adorned with tulle and pearl floral appliques. She chose to end the day, in white sneakers for comfort.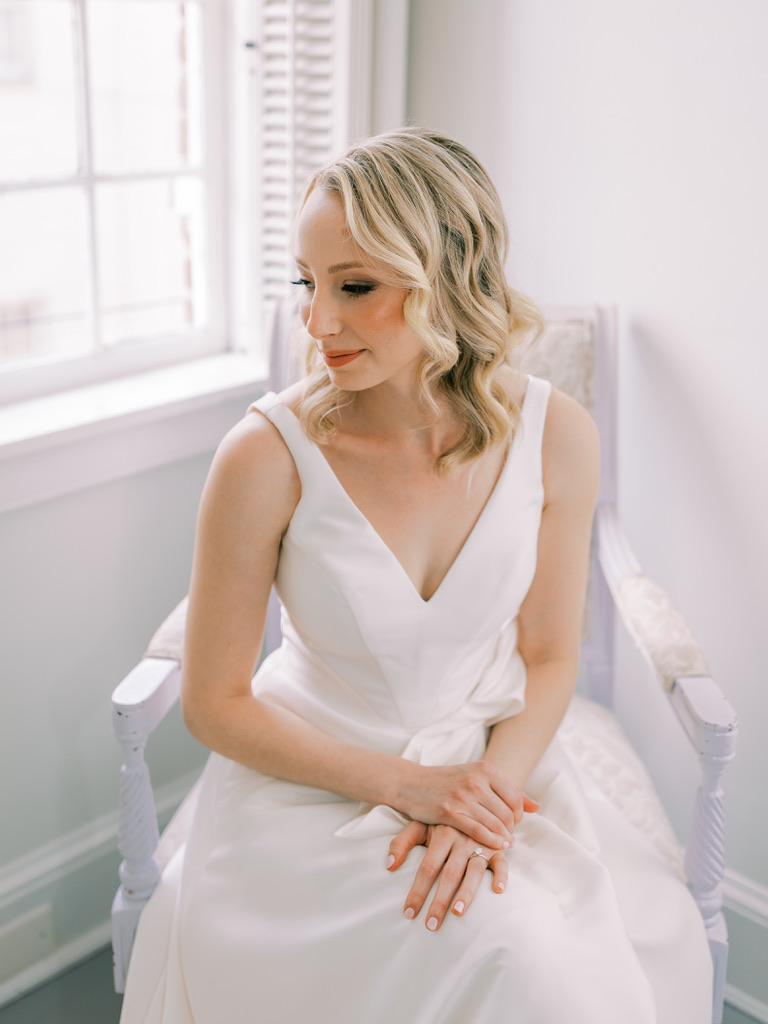 Bridesmaids
The bridesmaids wore long black dresses from Azazie; personally selected by each bridesmaid.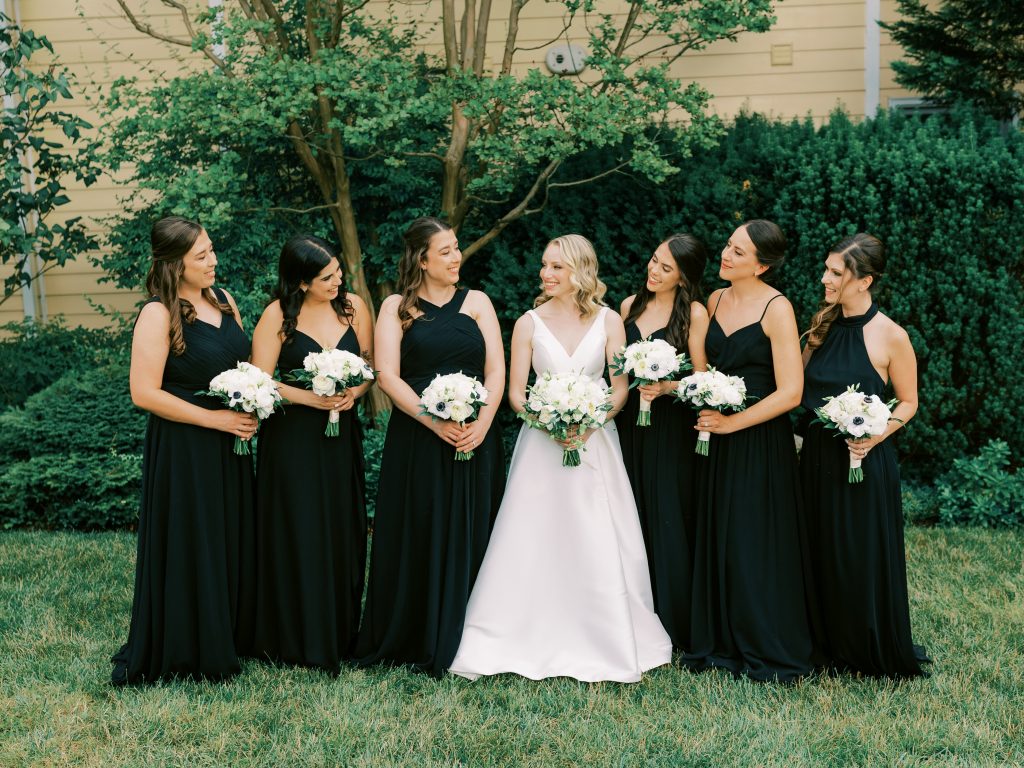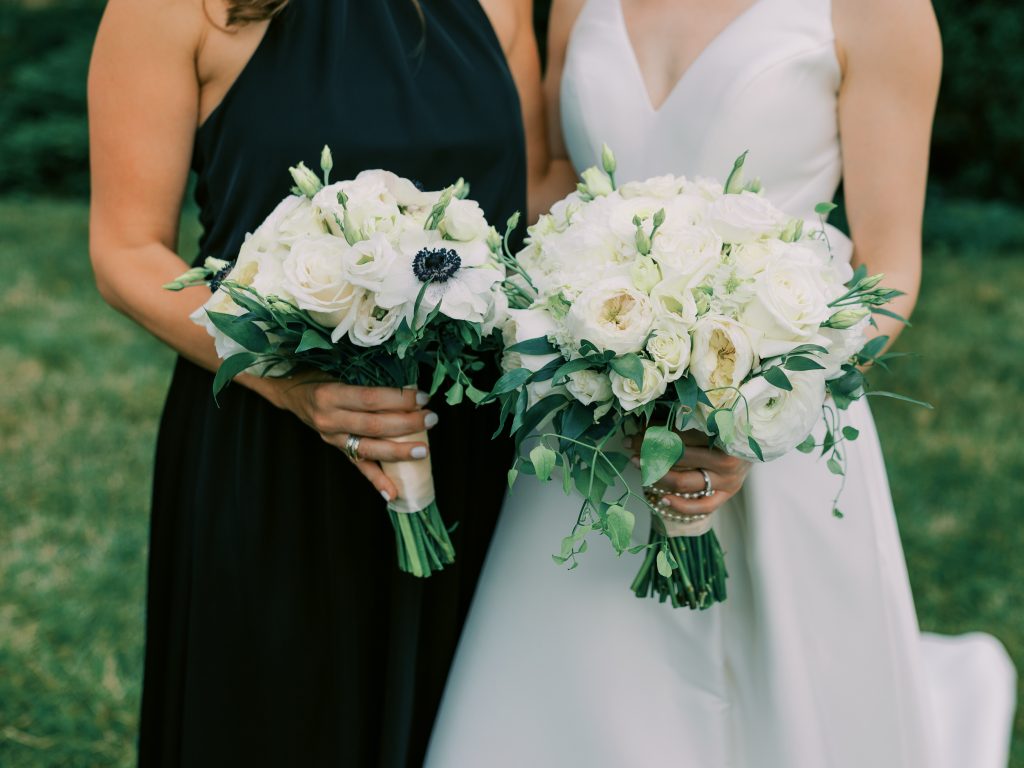 Wedding Florals
The floral arrangements featured white and ivory roses and hydrangeas. Anemones were added to the bridesmaid's bouquets and centerpieces to add a modern pop of black to the classic arrangements. For a personal touch, Kristen wrapped her late grandmother's pearls around her bouquet stem.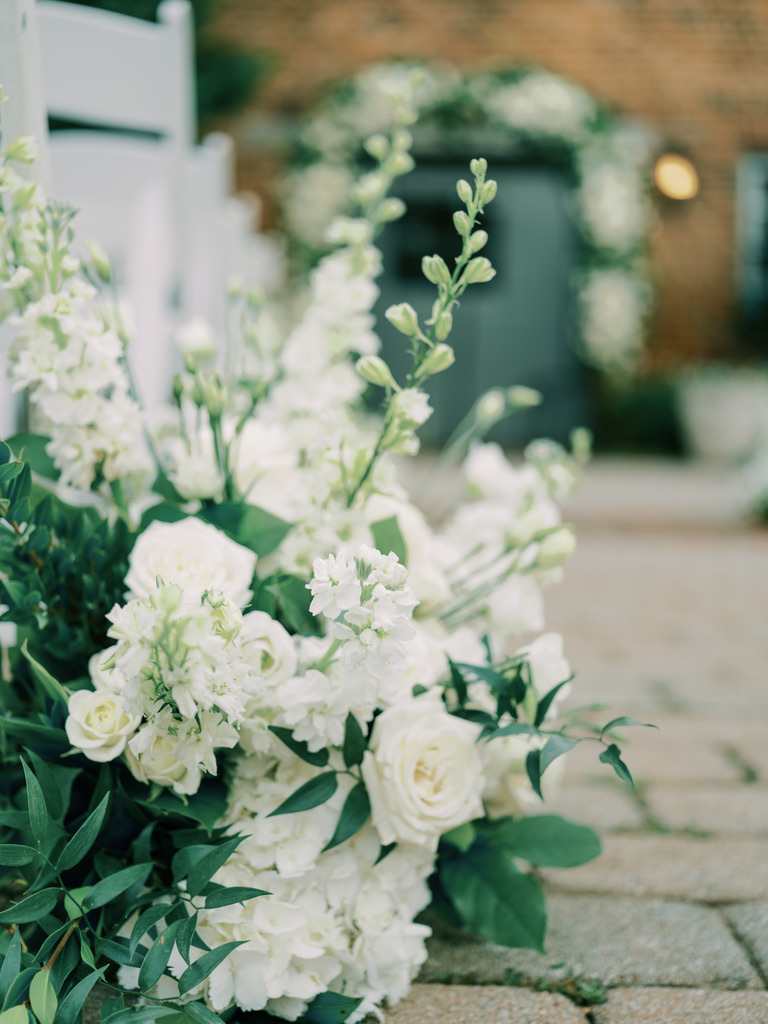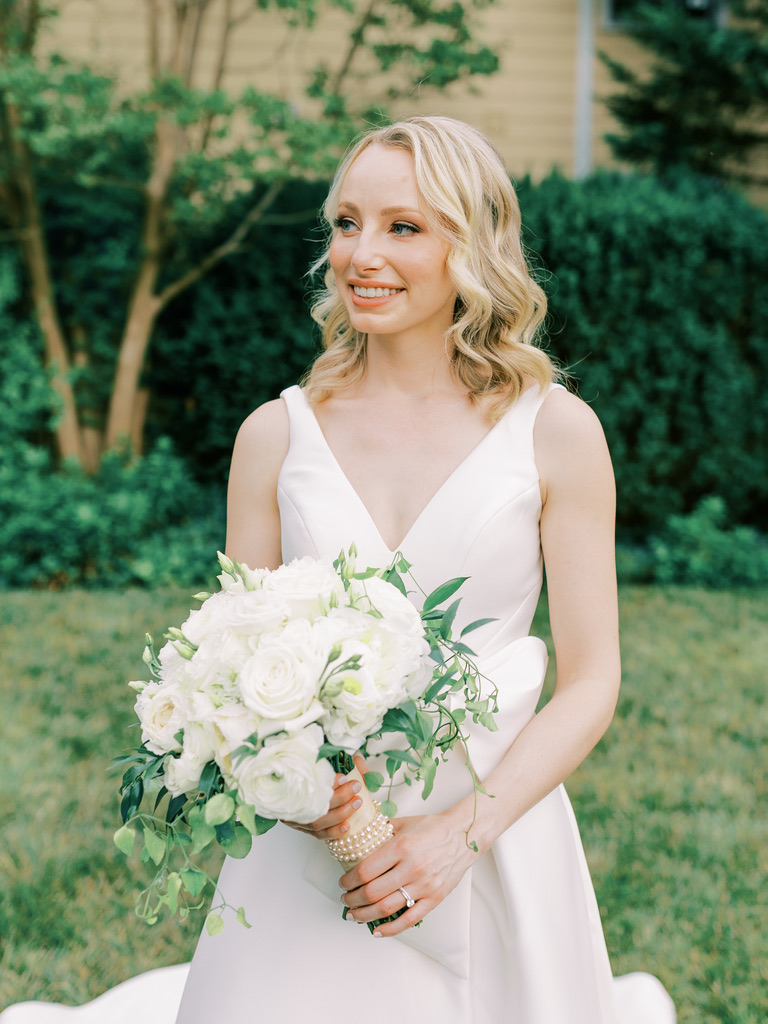 Groom
Scott's custom tux was made by SuitShop. His ivory jacket featured Scott's initials on the inside and their wedding date under the back of the collar. The groom wore a single rose boutonnière with a black ribbon to stand out against his ivory jacket.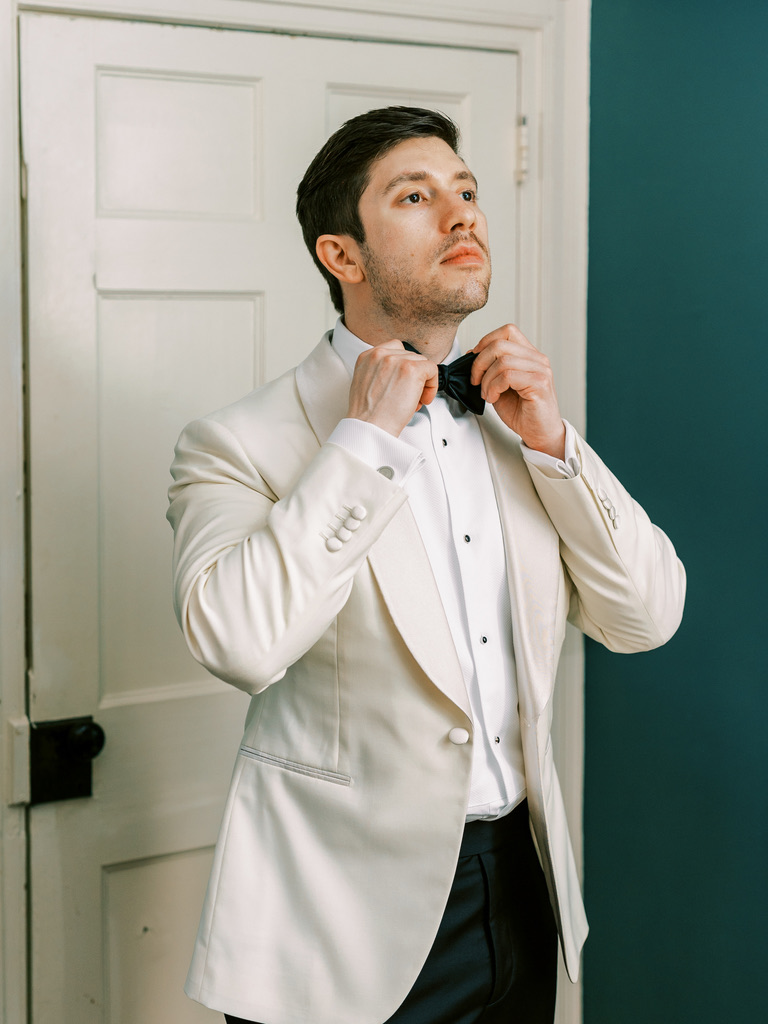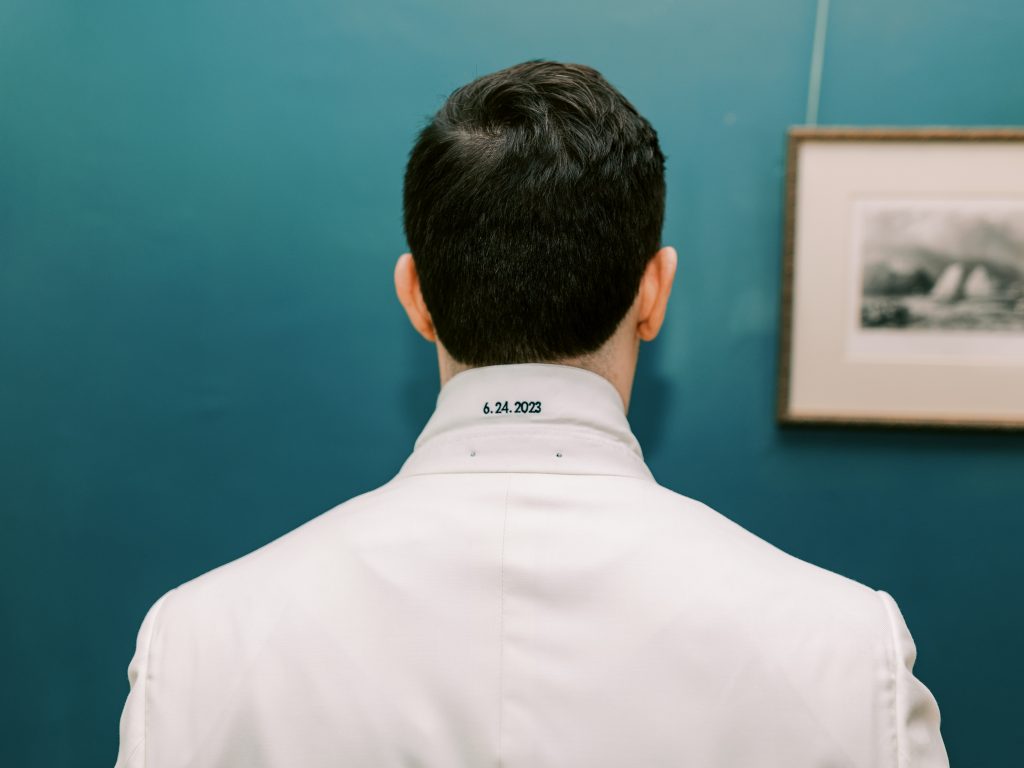 Groomsmen
The groomsmen wore black tuxes. Some wore tuxes, they already owned and others rented from The Black Tux.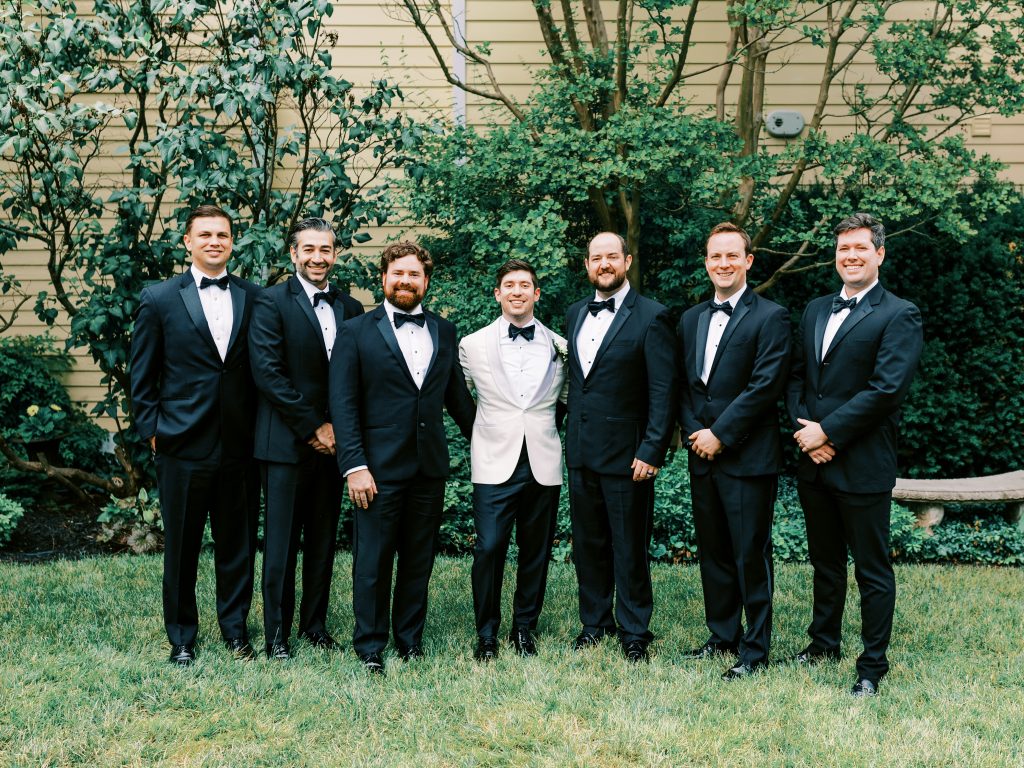 VENUE
Scott and Kristen knew Birkby was their venue after seeing photos of the ceremony space online! They ended up touring Birkby, the day after Scott proposed to Kristen and booked the venue later that week because they were so sure about it. Birkby was the perfect size venue to host their wedding.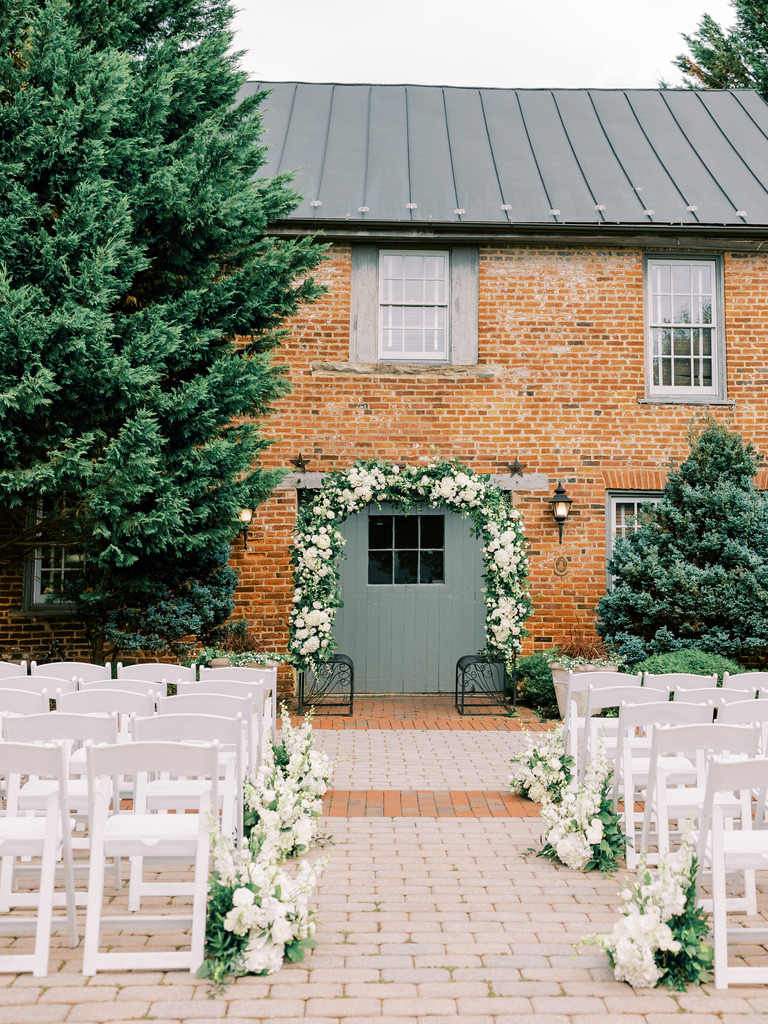 First Look
The couple chose a first look because they wanted a private moment before the ceremony to exchange letters with each other.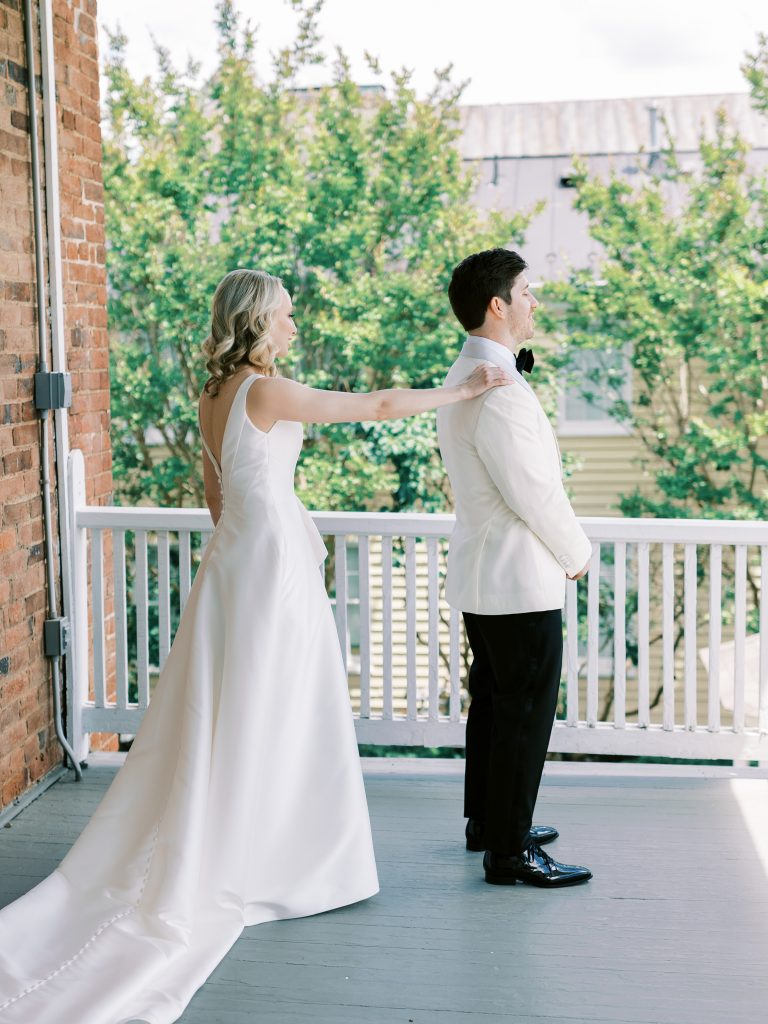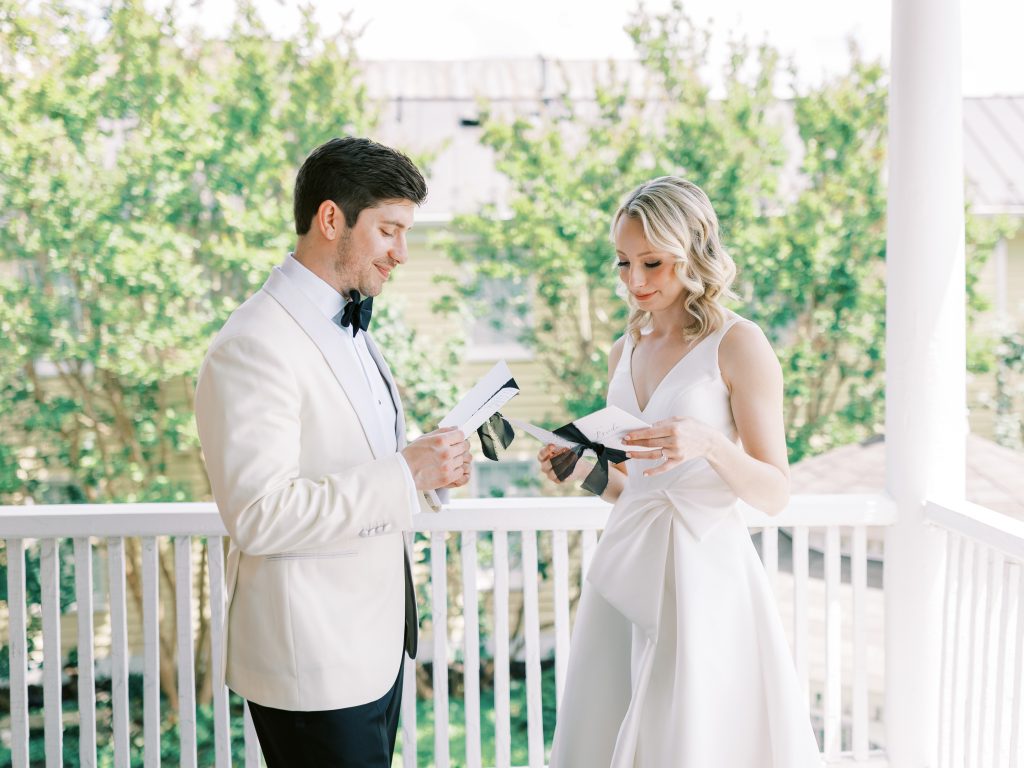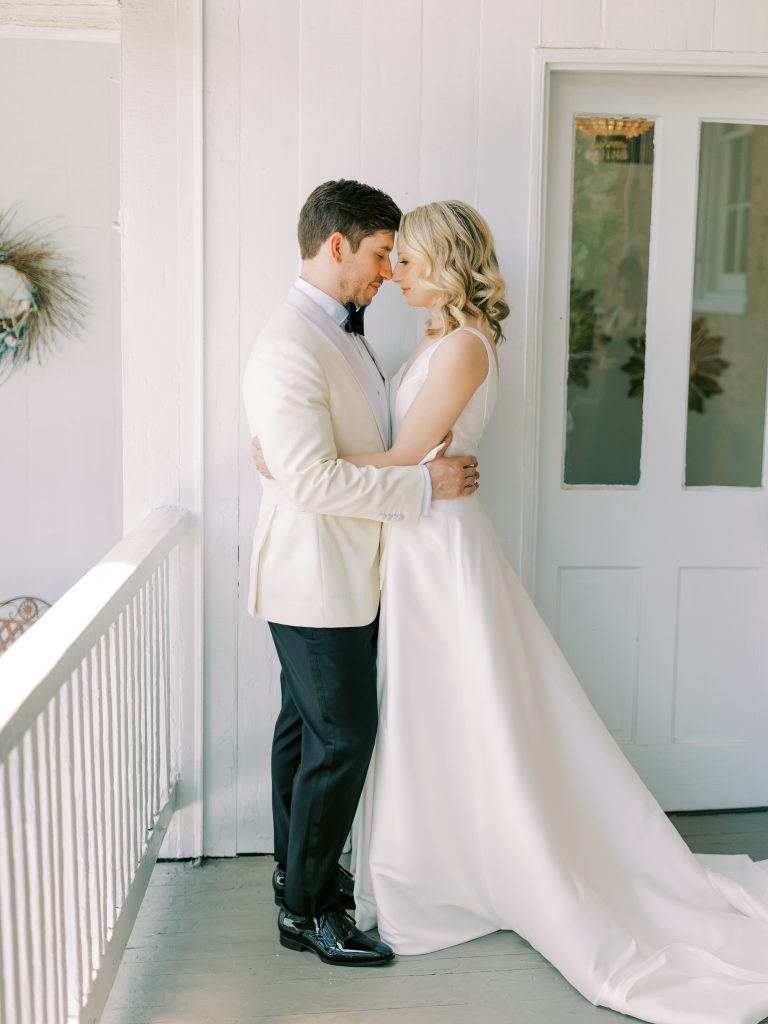 Ceremony
Scott and Kristen's ceremony was held on the Birkby patio and they exchanged traditional vows. Apollo Chamber Music, a string trio, played classic instrumental music during the ceremony. Their ceremony included readings from one of Kristen's bridesmaids and Scott's brother and best man.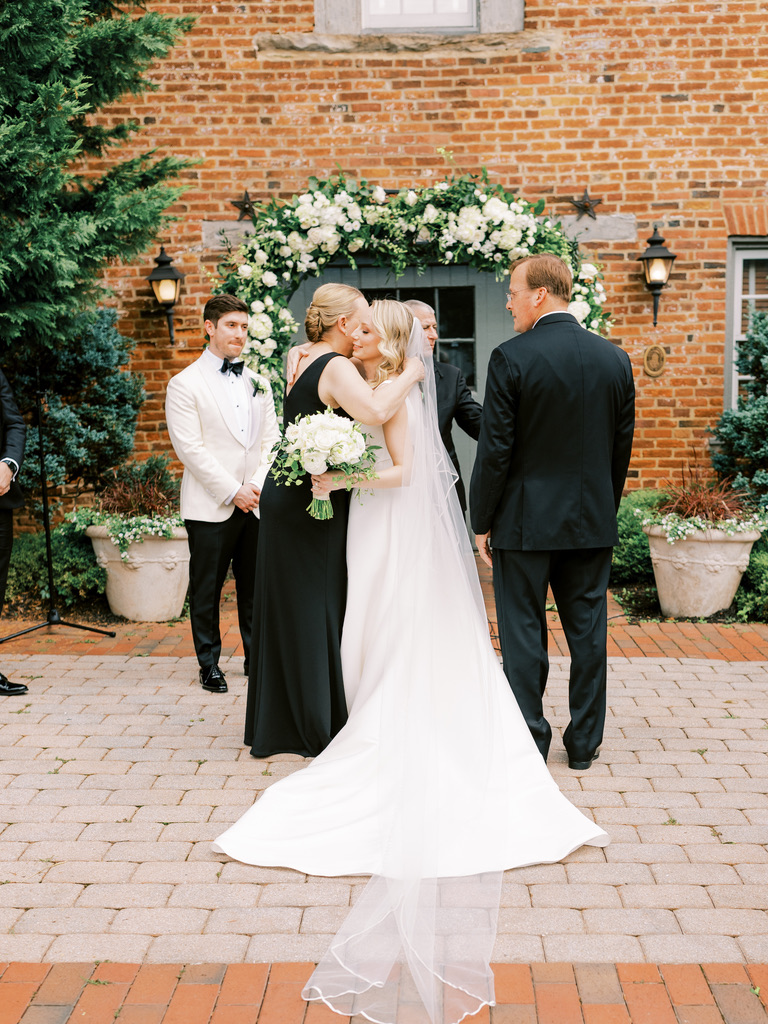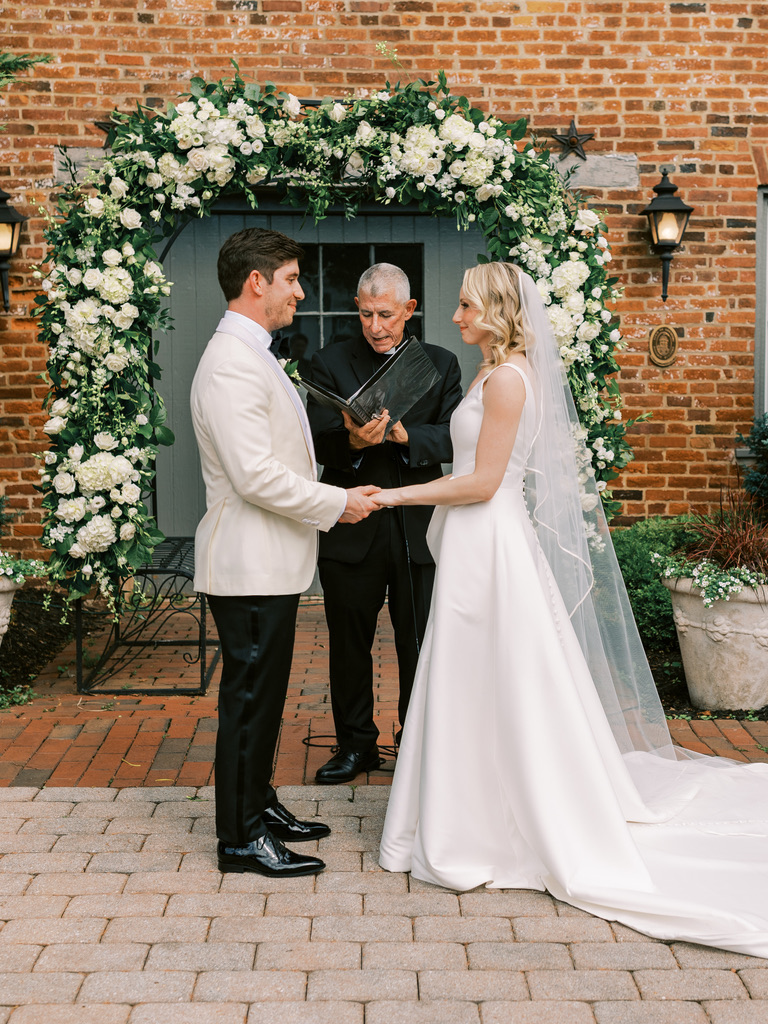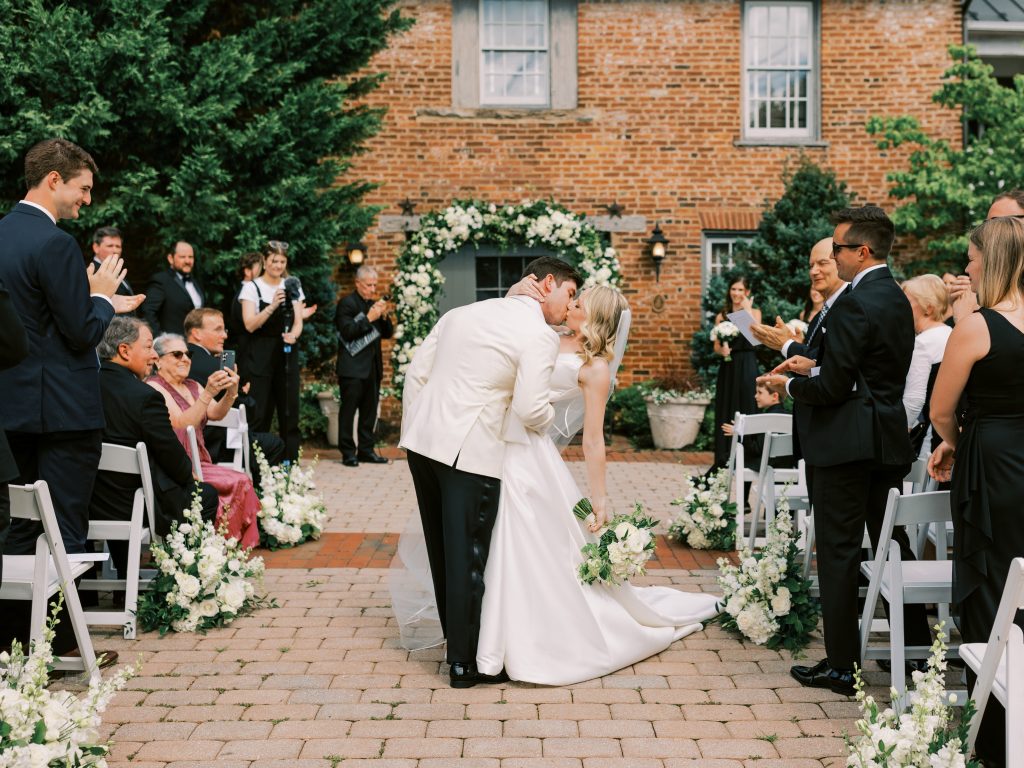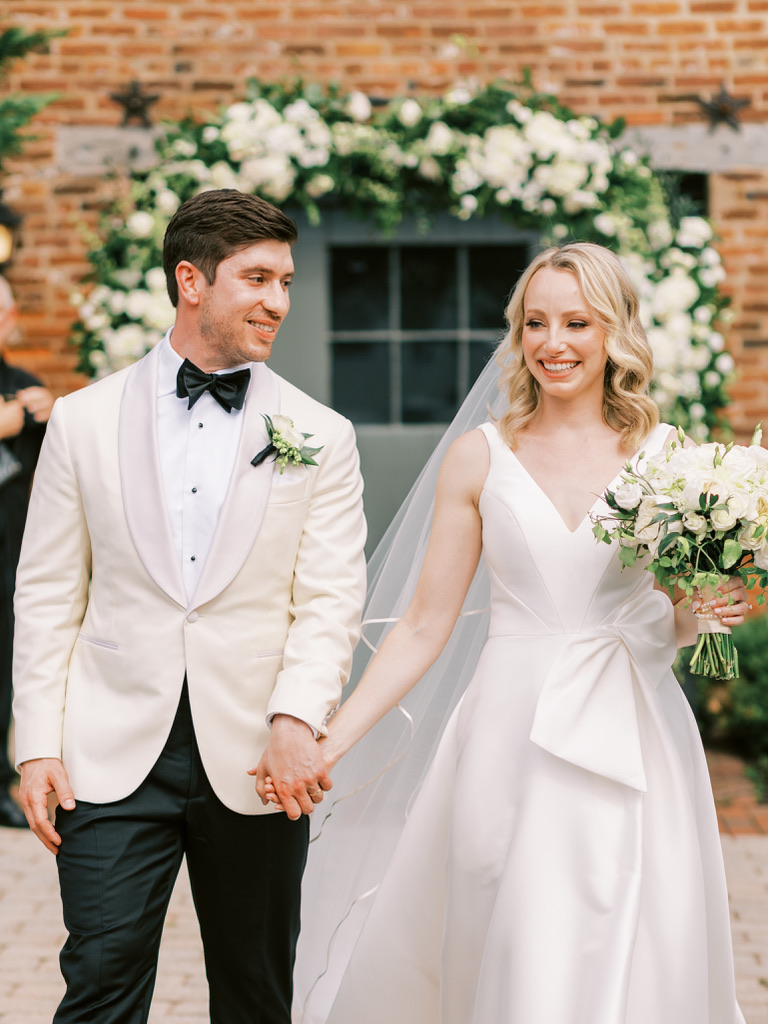 Cocktail Hour
Guests enjoyed both the historic house and the patio during cocktail hour, while Apollo played classic and pop songs throughout the cocktail hour.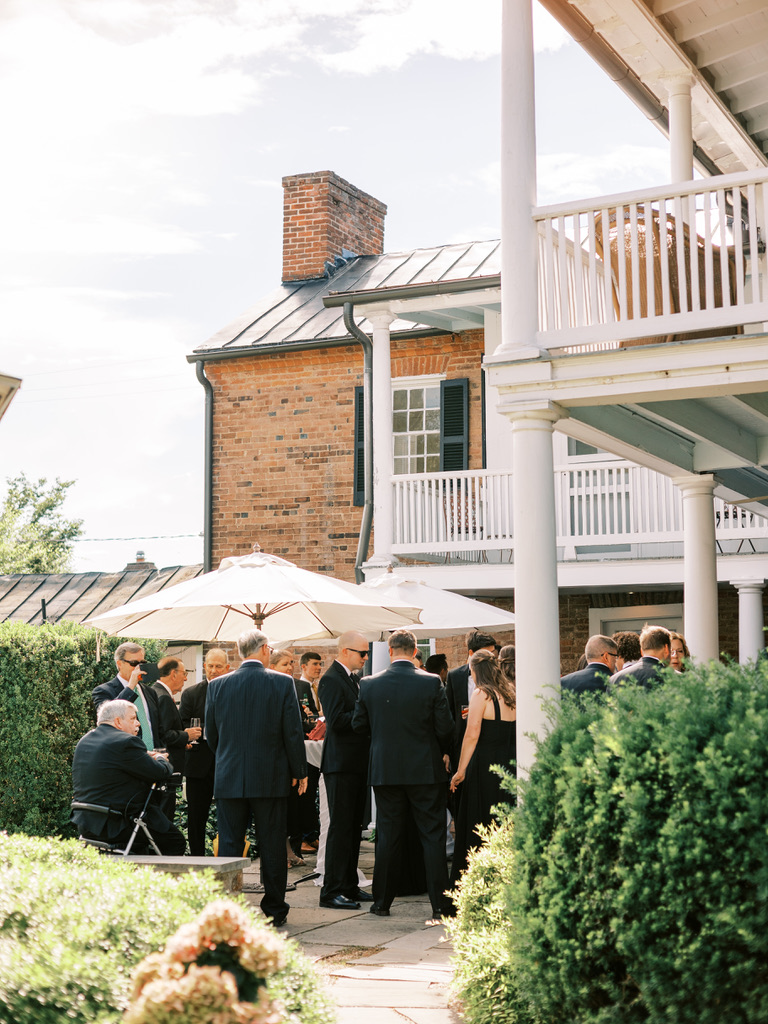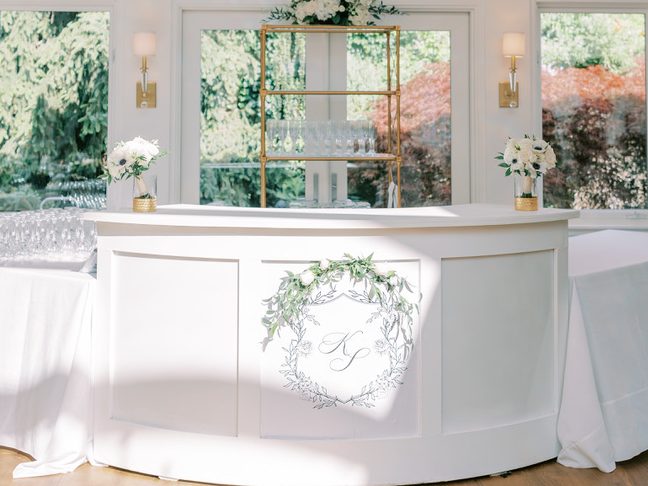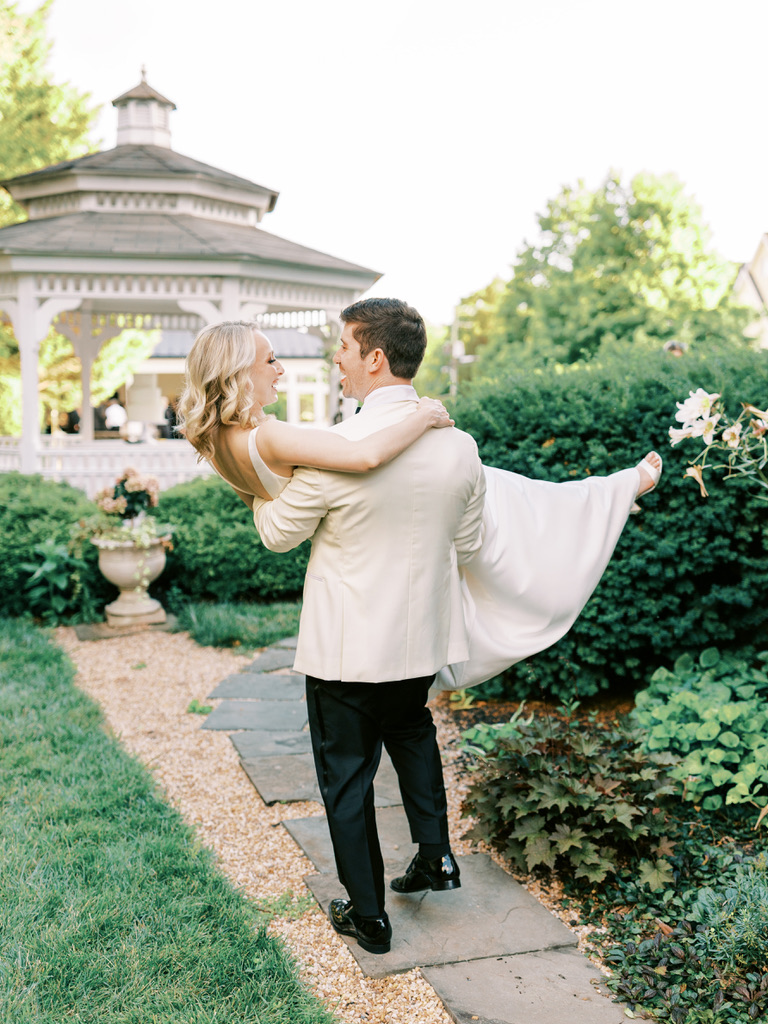 RECEPTION
Scott and Kristen's reception was held in Birkby's new conservatory space. Dinner was filet mignon with mushroom sauce and grilled trout with almond butter, inspired by Kristen and Scott's favorite meals to cook at home.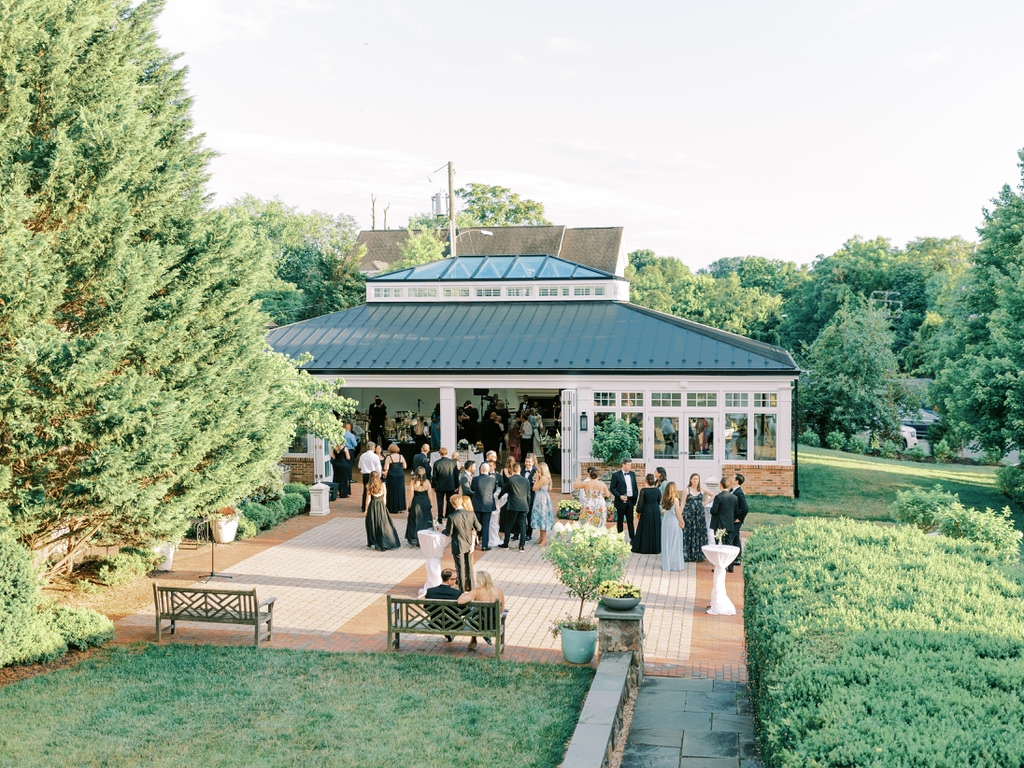 The couple had fun fact cocktail napkins that highlighted their proposal story, honeymoon location, and favorite vacation stories.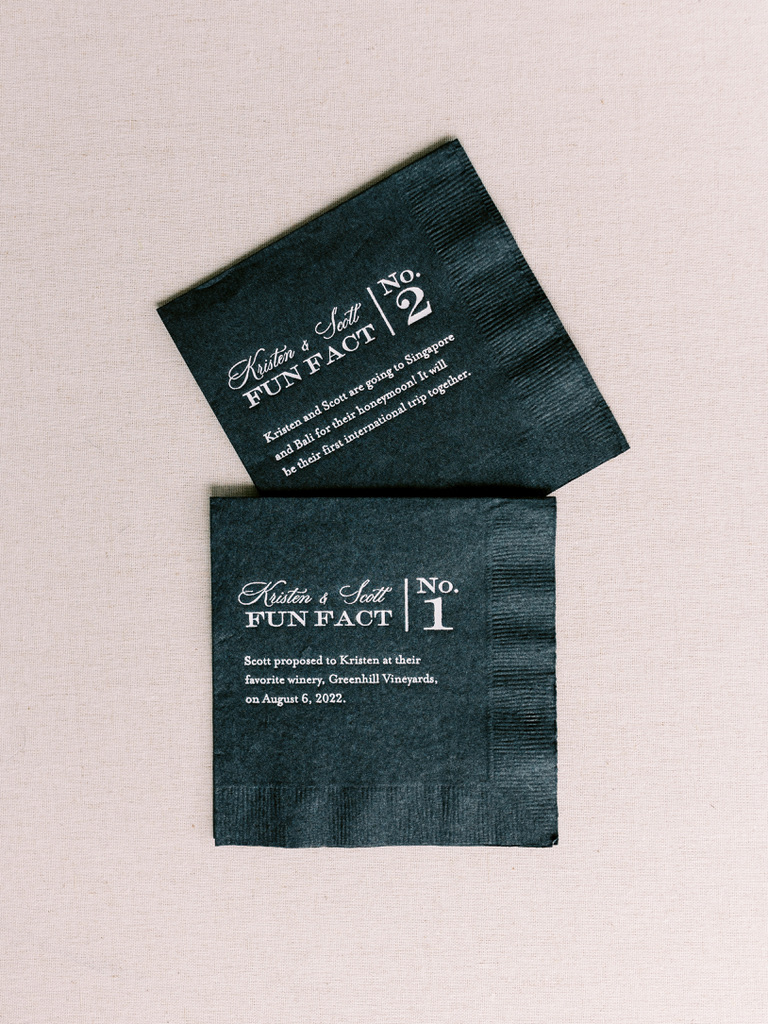 Scott and Kristen had a choreographed first dance. Their first dance song was Can't Help Falling in Love by Elvis.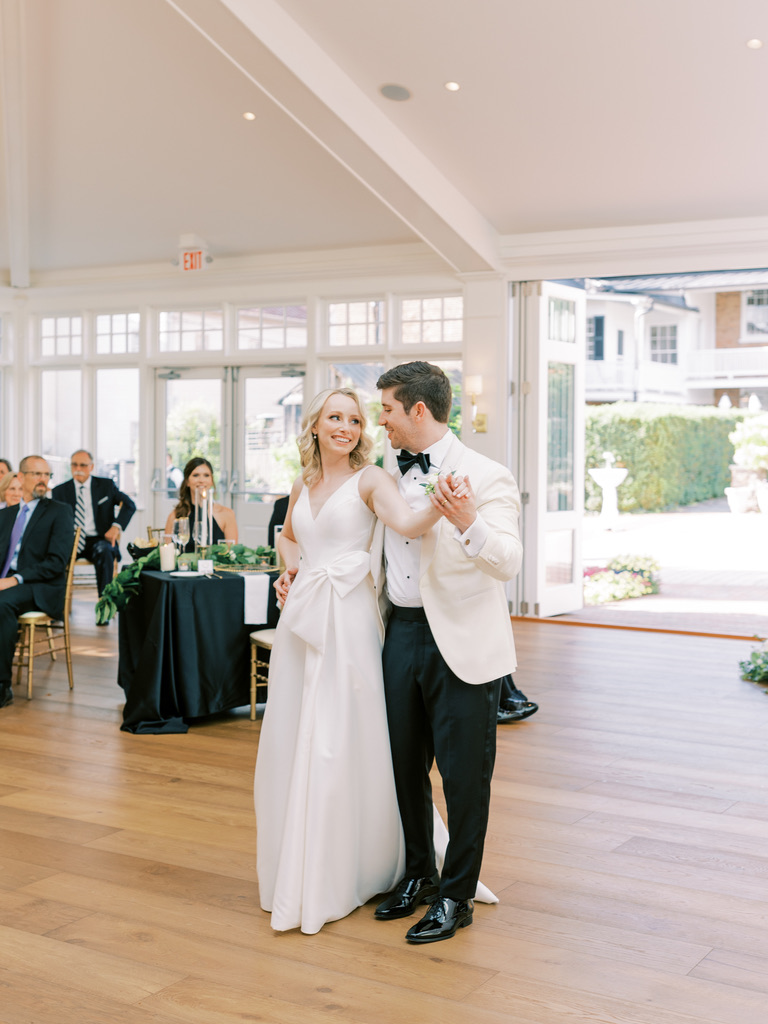 Their band, The Wave, played a mix of classics and pop songs during the reception.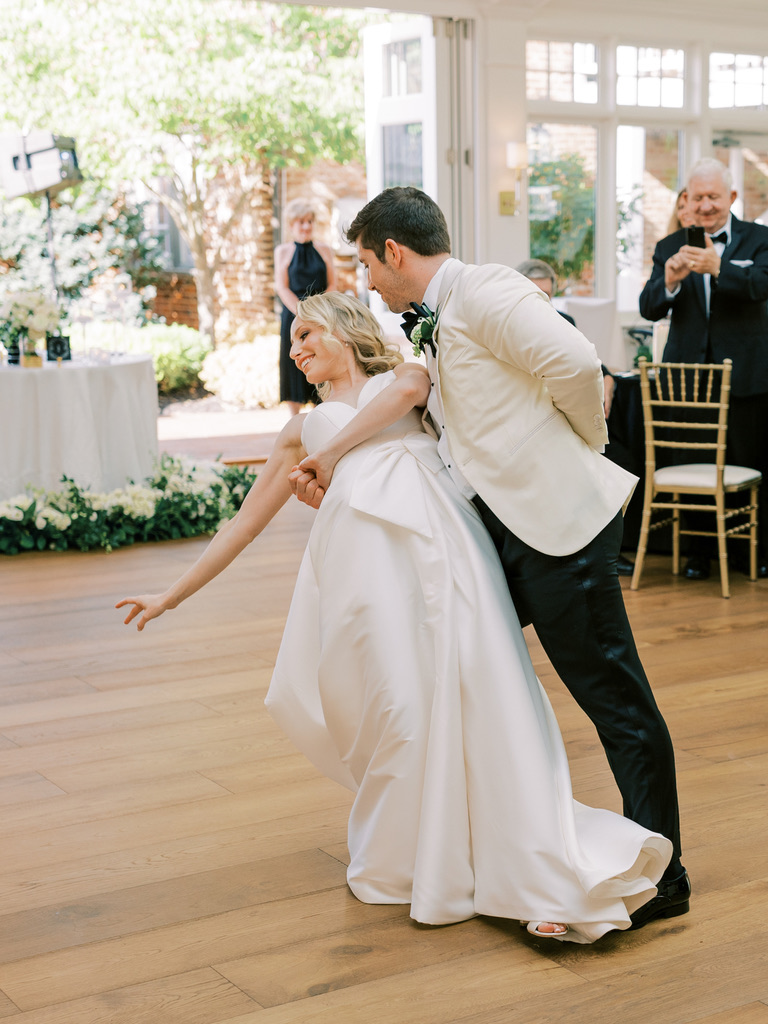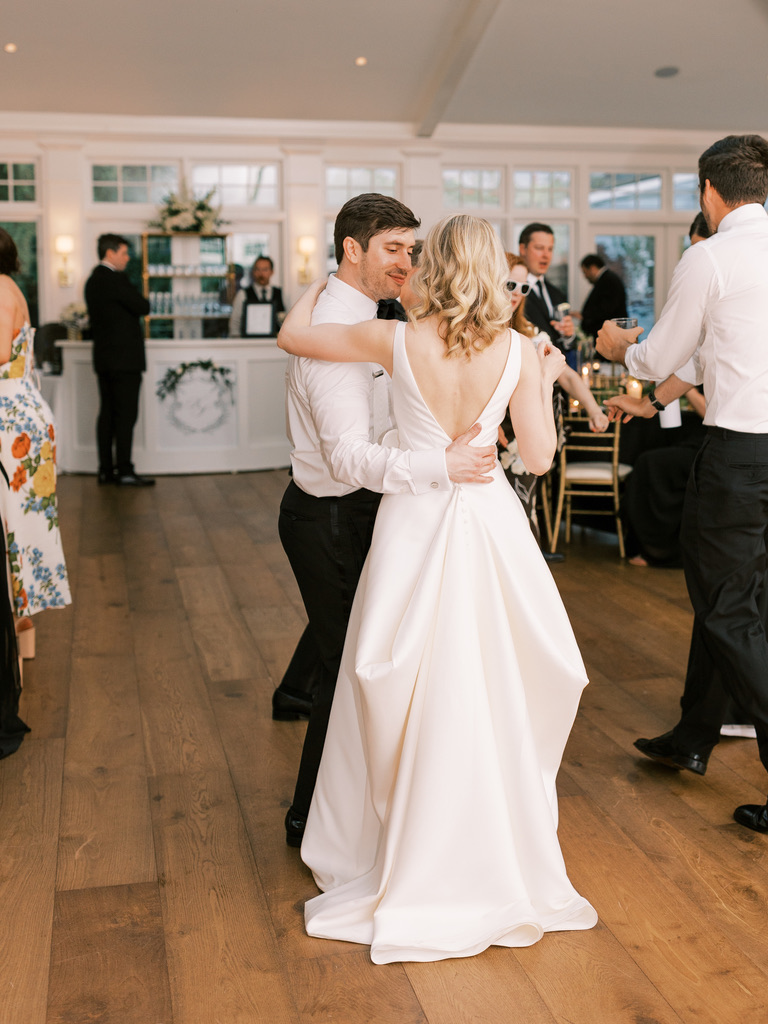 The couple and their guest danced all night and enjoyed glow sticks as a fun dancing activity.
DESSERT BAR
The couple's dessert bar was inspired by their favorite desserts: mini cupcakes for Kristen and funfetti cake truffles for Scott!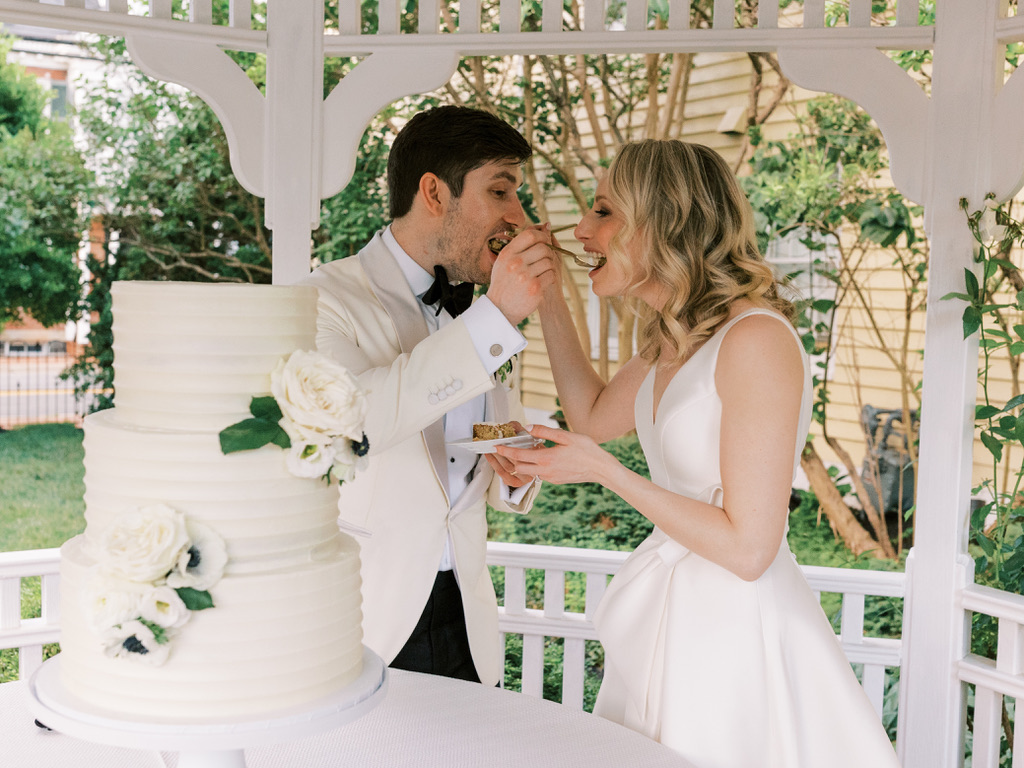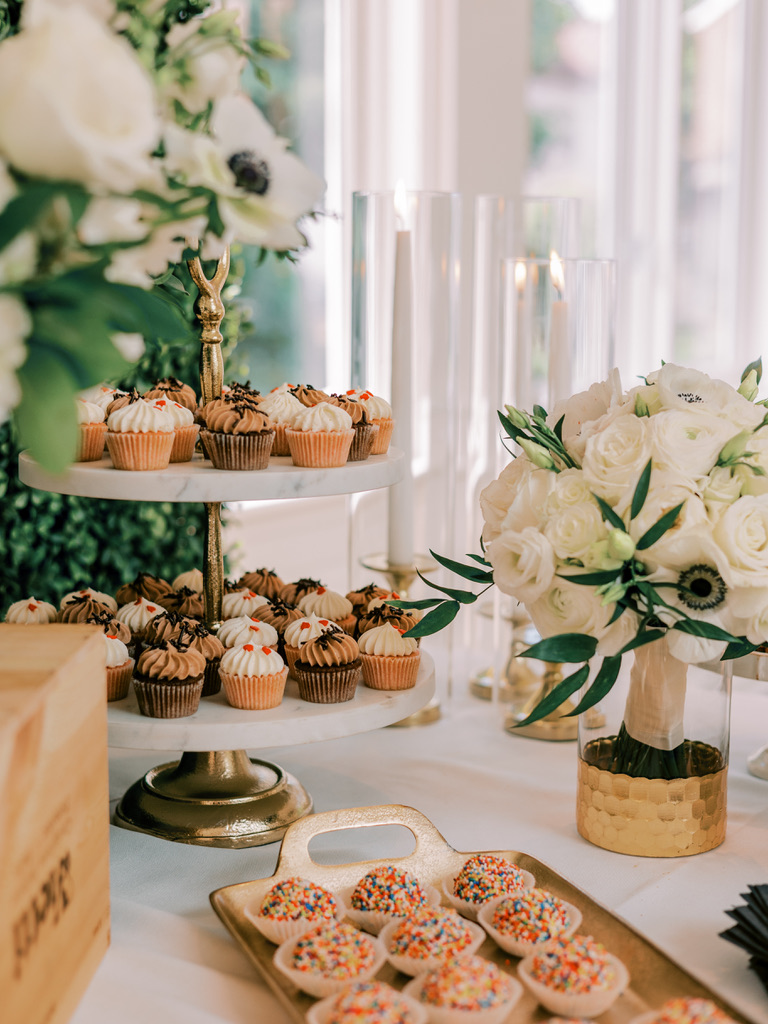 EXIT AND AFTER-PARTY
Scott and Kristen ended the night with a sparkler exit in Birkby's patio out to the driveway. Since Birkby is located in downtown Leesburg, guests were able to walk to the after-party held at SideBar.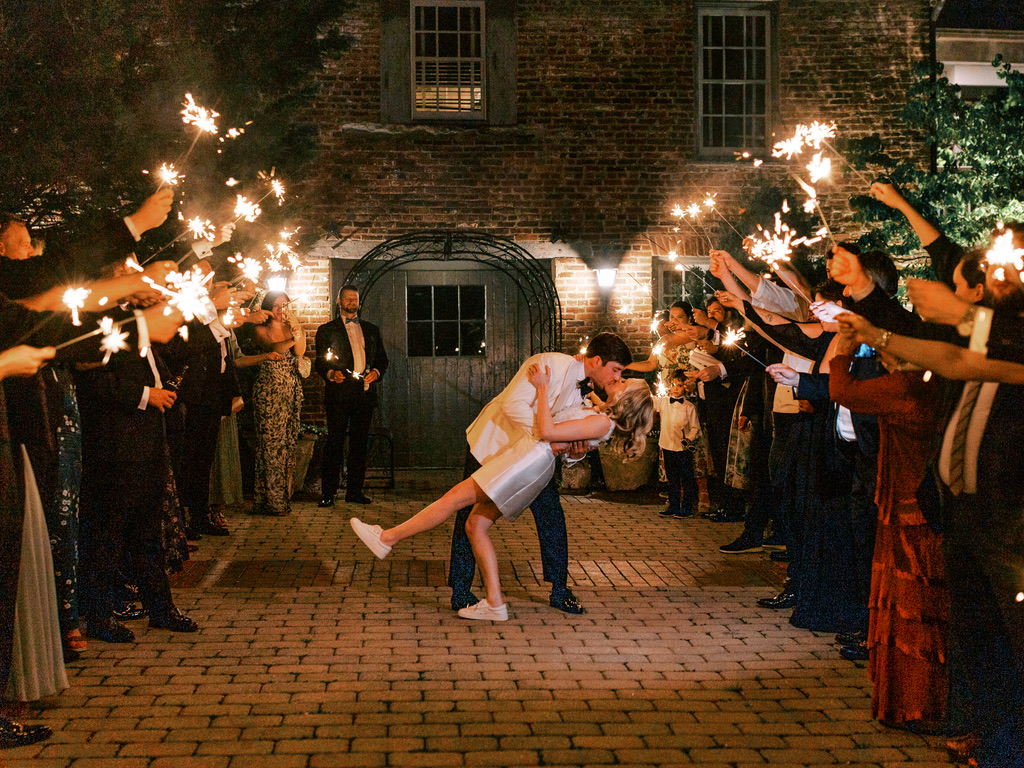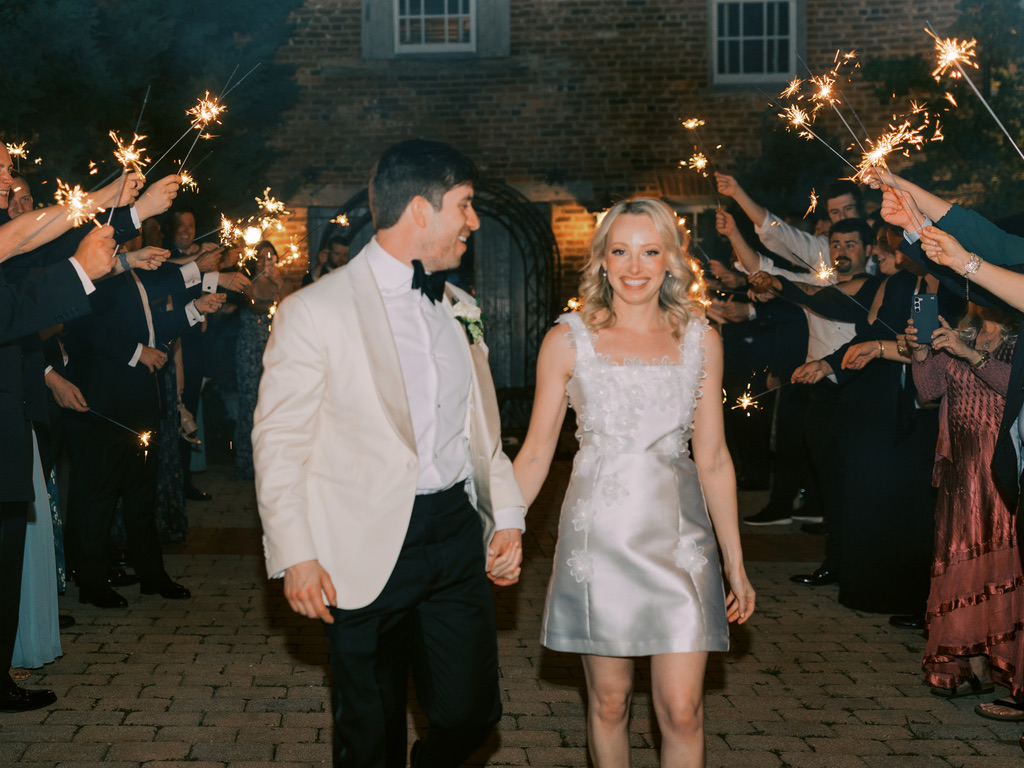 SPECIAL GUESTS
Scott and Kristen wanted to keep their wedding on the smaller side with only their closest friends and family members. They were fortunate to have many family members travel to Leesburg from North Carolina and South Carolina. The couple had friends join them from all over the country including Texas, Illinois, California, and Massachusetts.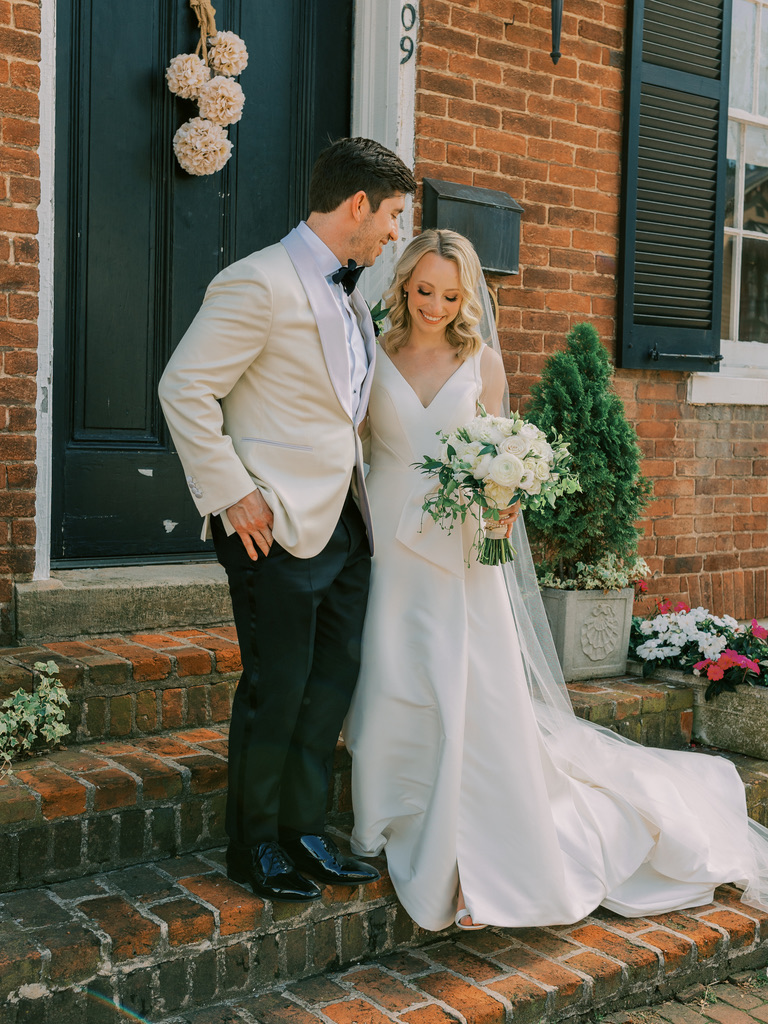 GROOM'S PERSPECTIVE
"I appreciated seeing the details and decisions that Kristen had sweated over for months, come to life, it truly was a custom-made celebration that reflected everything that we enjoy."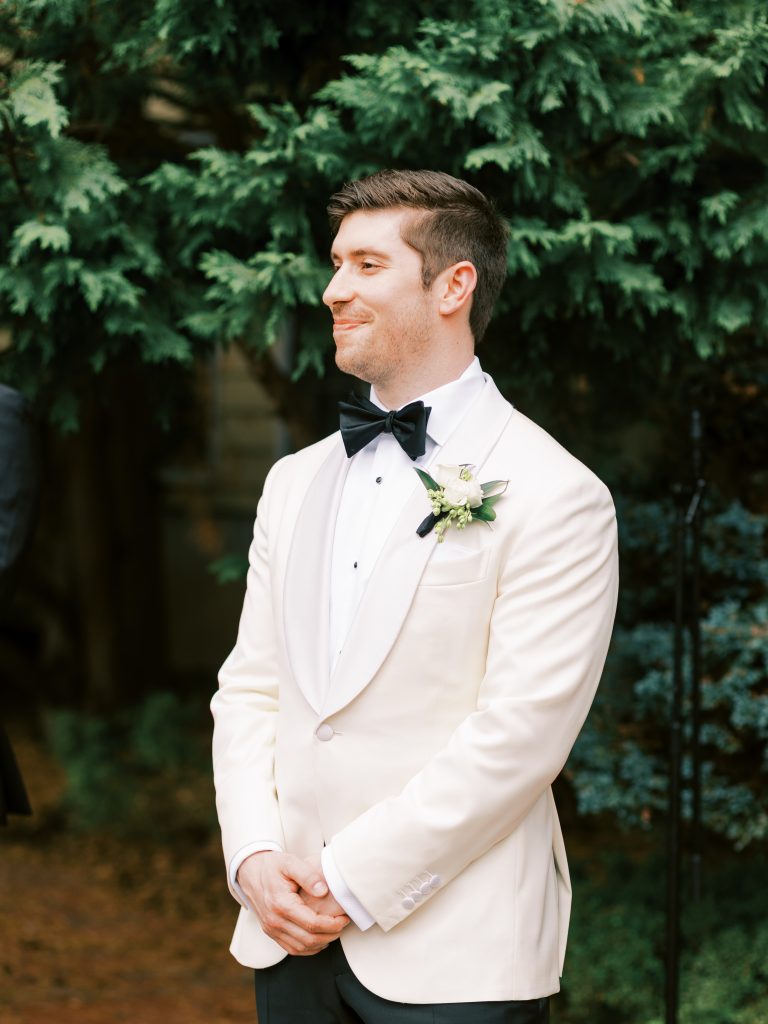 FAVORS
Scott and Kristen's favors were custom koozies with an illustration of Birkby House and their wedding monogram. The couple provided welcome bags for their guests, as they checked into their hotel; containing an itinerary for the weekend, water bottles, snacks, and a custom matchbox.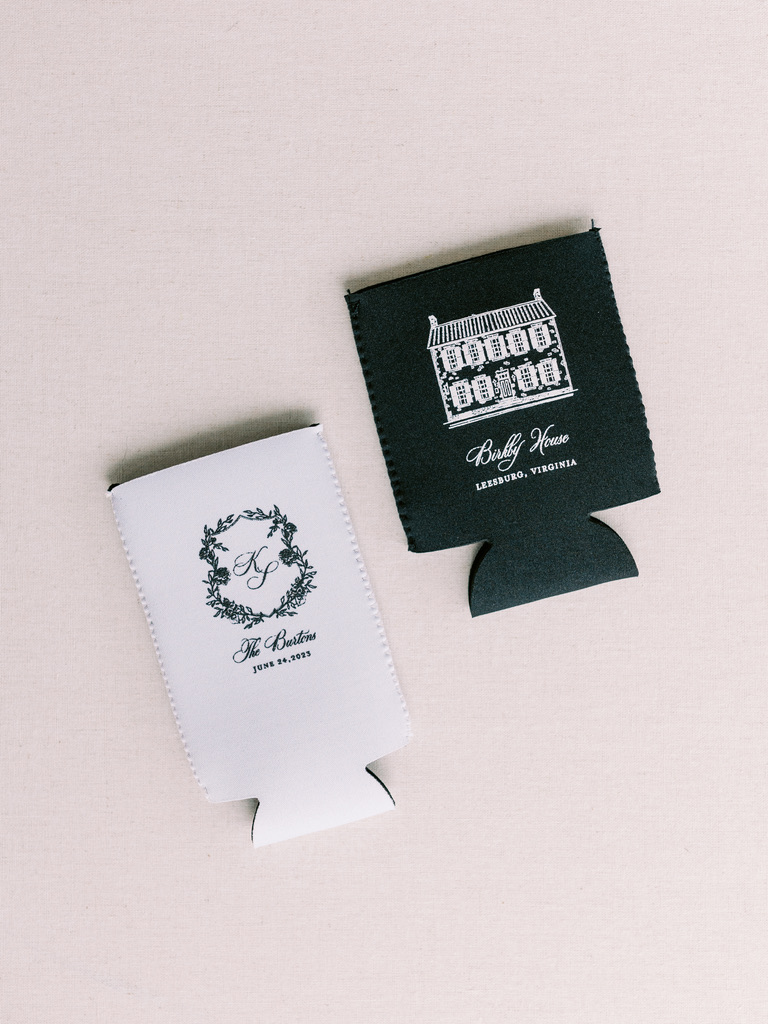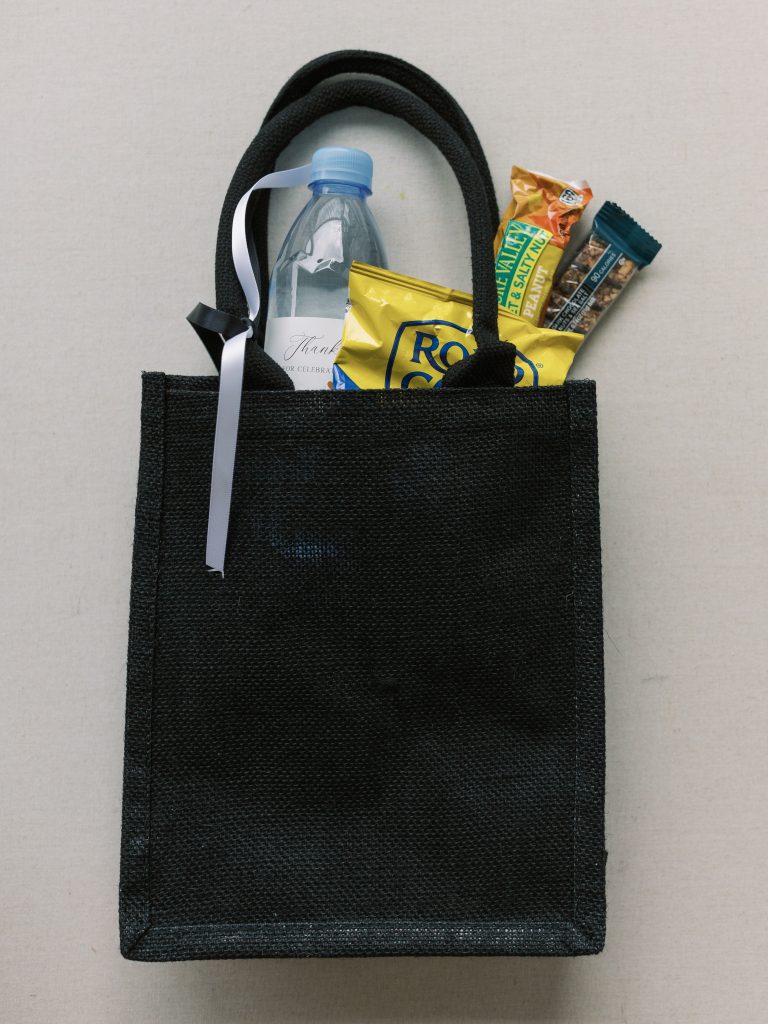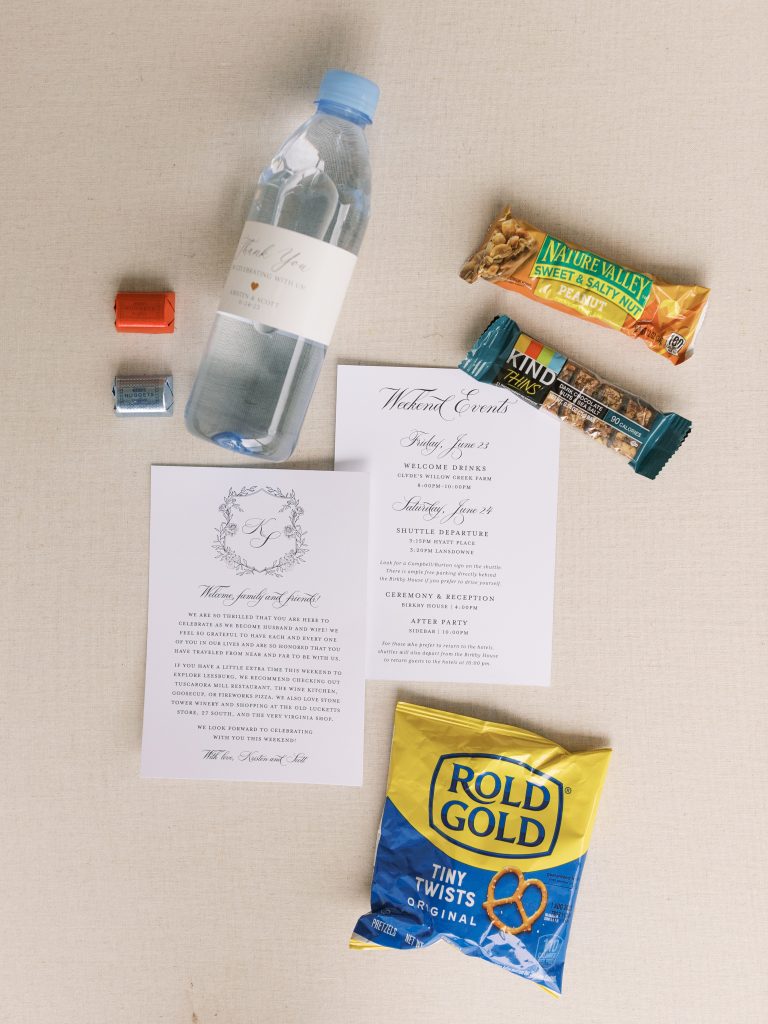 WEDDING NIGHT & HONEYMOON
Scott and Kristen spent their wedding night at the Lansdowne Resort before leaving for their honeymoon in Singapore and Bali. The photo in this section was taken at the Capella Ubud in Bali.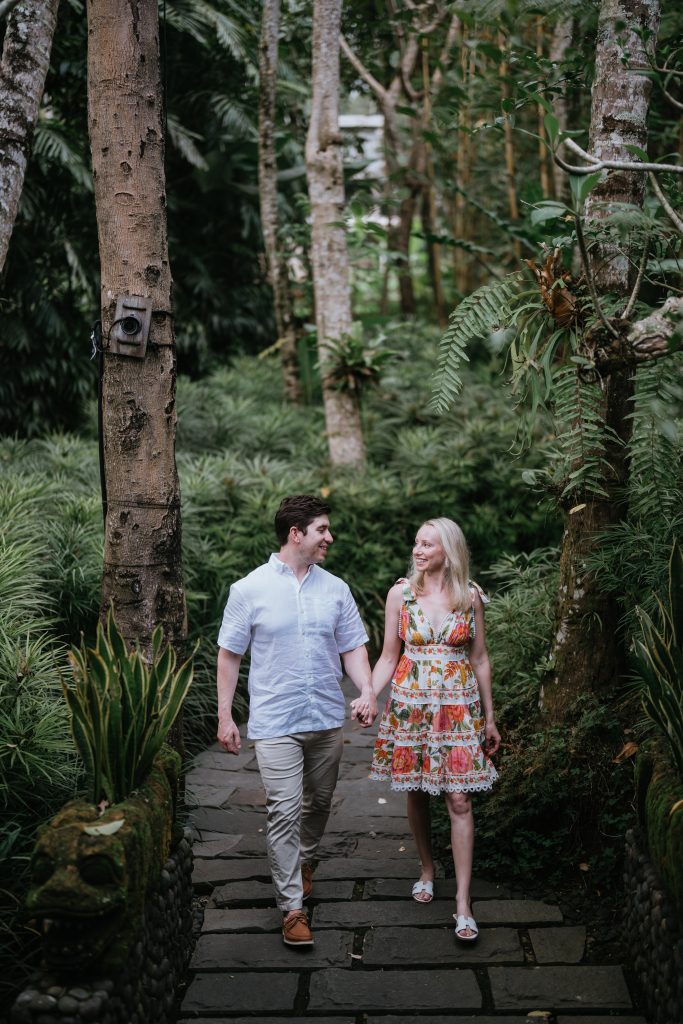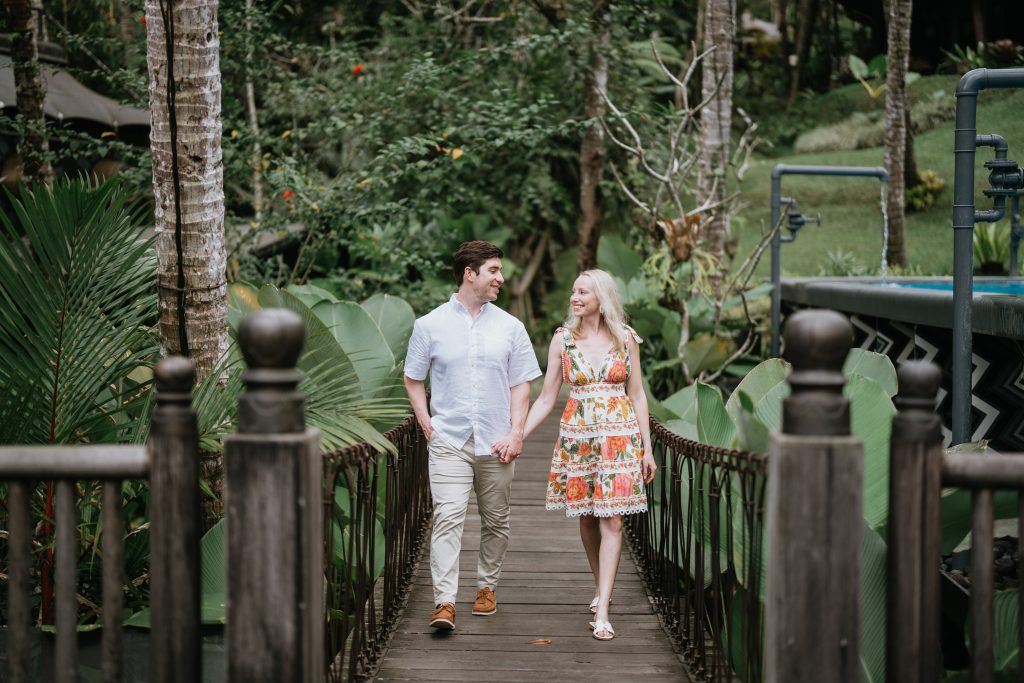 ADVICE
Scott and Kristen offer this advice to couples planning a wedding: "Having to make so many decisions when you're planning a wedding, can be tough not to second guess yourself, as you are trying to craft your perfect day!" "Pull from inspiration on Pinterest, TikTok, and Instagram, and ask for input when you need it, but stay focused on what YOU want and tune everything else out, as much as you can!"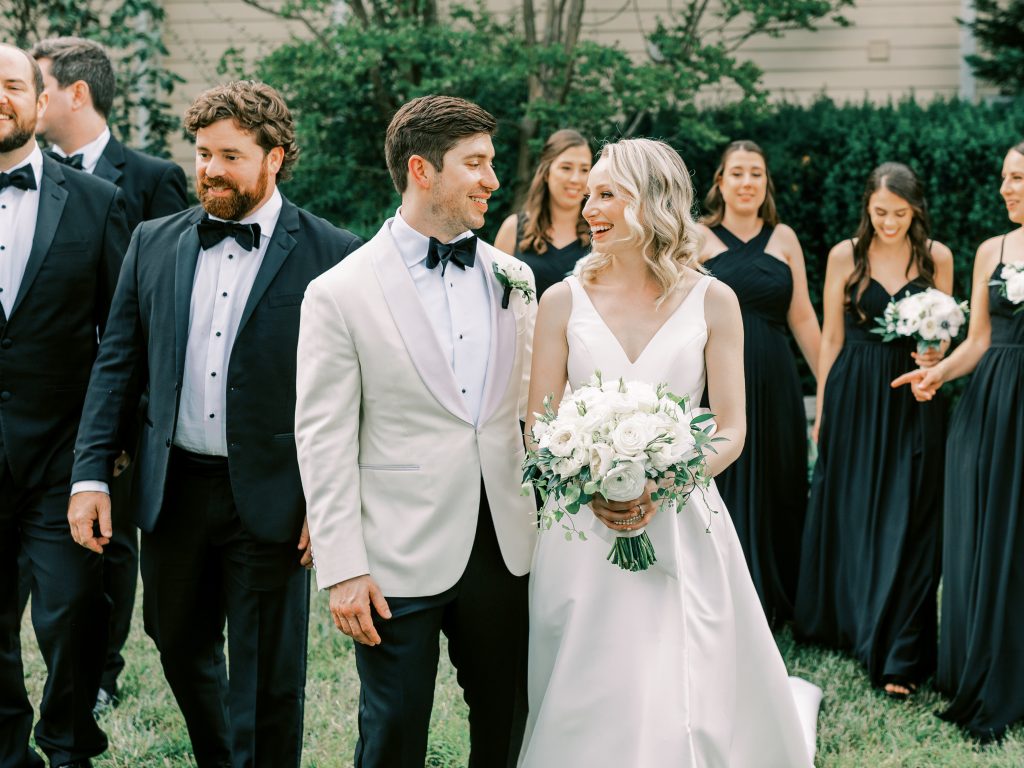 VENDORS
Venue: Birkby House | @birkbyhouse
Coordination: Simply Royal Events | @simplyroyalevents
Wedding Photography: Rebecca Wilcher Photography | @rebeccawilcher
Wedding Videography: Feeling Wedding Films | @feelingweddings
Event Design: SRS Events | @srs_events
Officiant: Wedding Ceremonies by Jeff | @weddingceremoniesbyjeff
Gown: Essense of Australia – The Bridal Room | @thebridalroomva @essenseofaustralia
Veil: The Bridal Room | @thebridalroomva
Shoes: Badgley Mischka | @badgleymischka
Hair & Makeup: MAB Artistry |@mab.artistry
Bridesmaids' Dresses: Azazie | @azazieofficial
Groom's Tux: SuitShop | @suitshopofficial
Groomsmen Attire: The Black Tux | @theblacktux
Invitations & Day of Paper: The Dandelion Patch | @thedandelionpatch
Flowers: J. Morris Flowers | @jmorrisflowers
Rentals: Select Event Group | @selecteventgroup
Catering: Tuscarora Mill | @tuskies
Cake & Desserts: Dunn from Scratch | @dunnfromscratch
Ceremony & Cocktail Hour Music: Apollo Chamber Music | @apollochambermusic
Band: The Wave – The Washington Talent Agency | @washingtontalent
Transportation: Point to Point Limo | @pointtopointlimo
Engagement Venue: Greenhill Vineyards | @greenhillwine
Proposal Photography: Chris Ferenzi Photography | @chrisdelta
After Party Venue: SideBar | @sidebarlbg
Honeymoon Travel Agent: Perfect Honeymoons | @perfecthoneymoons
Honeymoon Photo: Capella Ubud in Bali | @capellaubud
Guest Accommodations: Lansdowne Resort | @lansdowneresort & Hyatt Place Sterling
If you are planning a wedding in Roanoke Virginia, Richmond Virginia, Fredericksburg/Northern Virginia, The Shenandoah Valley, Coastal Virginia or in Charlottesville/ Lynchburg Va. we can help with your wedding planning and ideas.