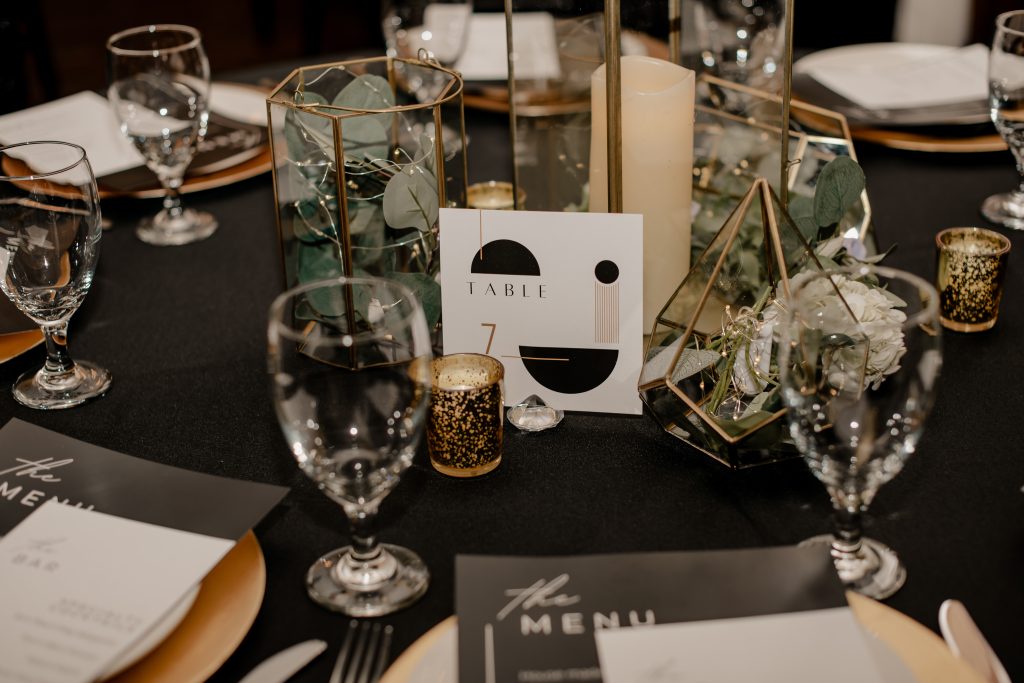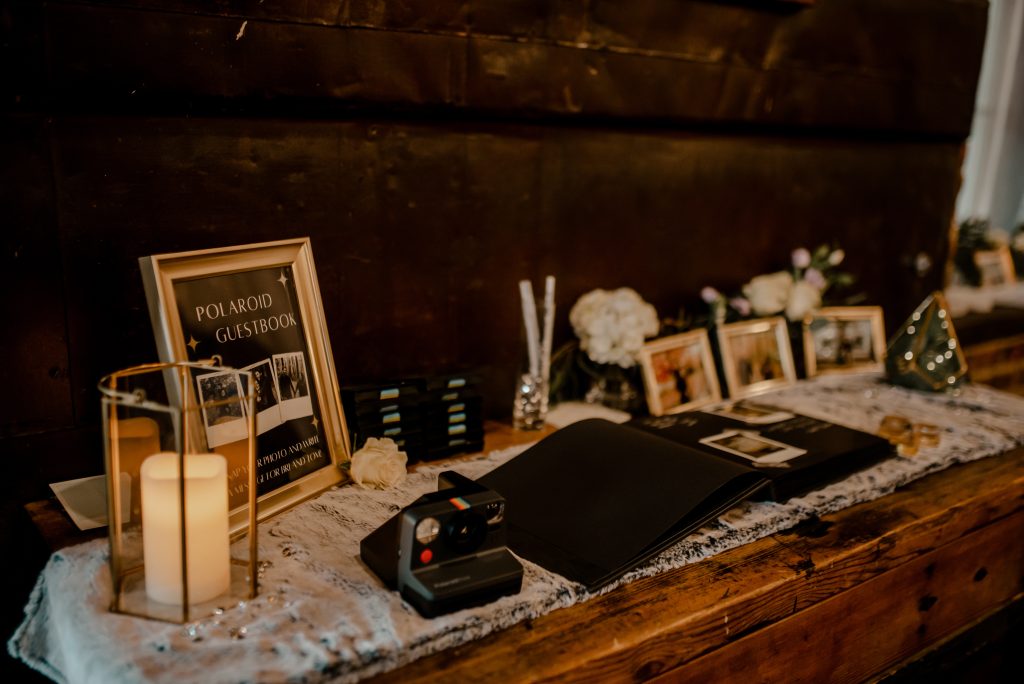 Bri and Tom welcome us into the story of their romance and real Virginia weddings tale this week at Virginia Bride.
Bri says, "We met while we were both in college at James Madison University. We met working together as RAs at a huge dorm on campus, it was my sophomore year and his 5th year. He was graduating a year later than his friends, so he was set on making no friends and getting in and out of that year as soon as possible. His plan didn't really work though as we became fast friends and ended up spending all our time together. My mom liked to joke that we were dating and didn't even realize it. We would eat dinners at the dining hall and end up sitting there for hours just talking. One of my favorite moments was when he drove us out to this random overpass on the border of VA and WV and we just looked at the stars. I thought we were just friends! So, at the end of the year he was graduating and moving so I decided to muster up the courage to tell him how I felt. It was very dramatic. His room was all packed up and I went in and told him and he responded with, 'I like you a lot… but more like as a sister.' Super awkward! I left immediately, went to go cry in my friend's room down the hall and then he came back and he was crying and he said he didn't know why he said that but that he was just scared and nervous but that he liked me too. So, then a few months later we started dating long distance."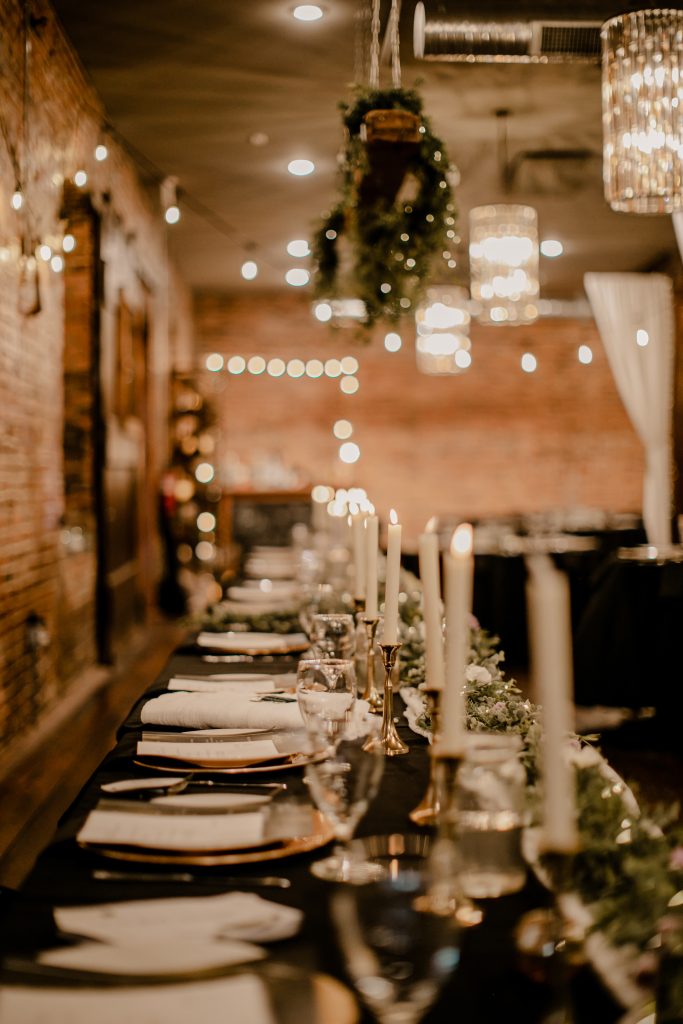 "I feel like our real first date was probably one of those nights we spent at the college dining hall but since we were so oblivious and thought we were only friends maybe that doesn't count. Once we started dating officially, we did make a point to go on our first 'real' date. So, he came down to Harrisonburg for the weekend and we got all dressed up and went to a local sushi place downtown. It was actually adorable because we sat outside and there were all these little lights. It was romantic and perfect. Neither one of us had ever had a girlfriend or boyfriend before so we were always joking that we didn't know what we were doing and just winging it."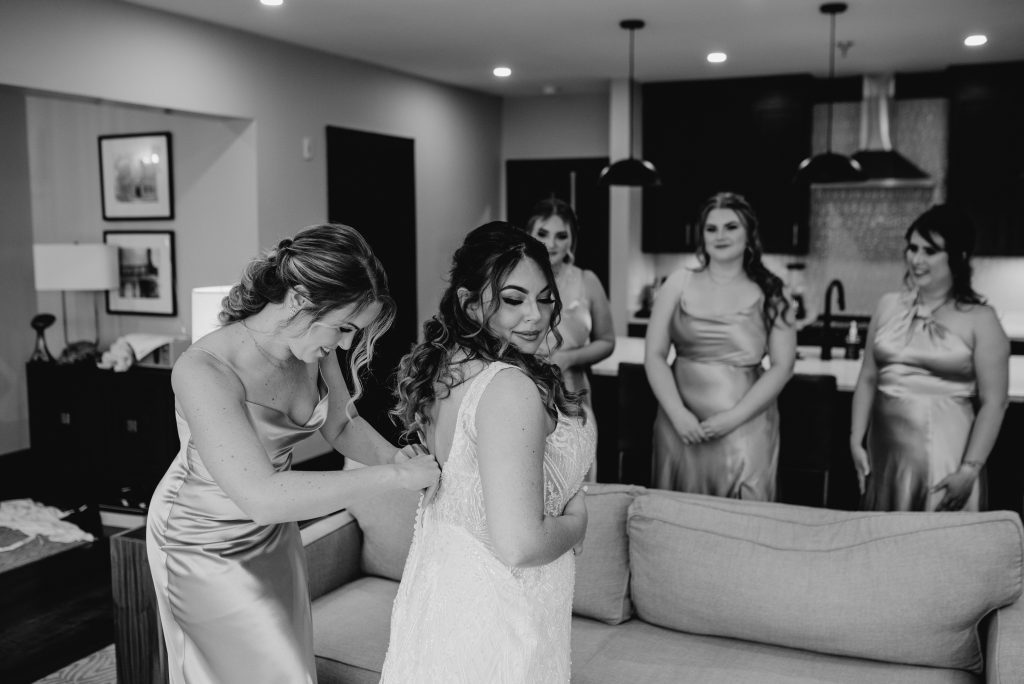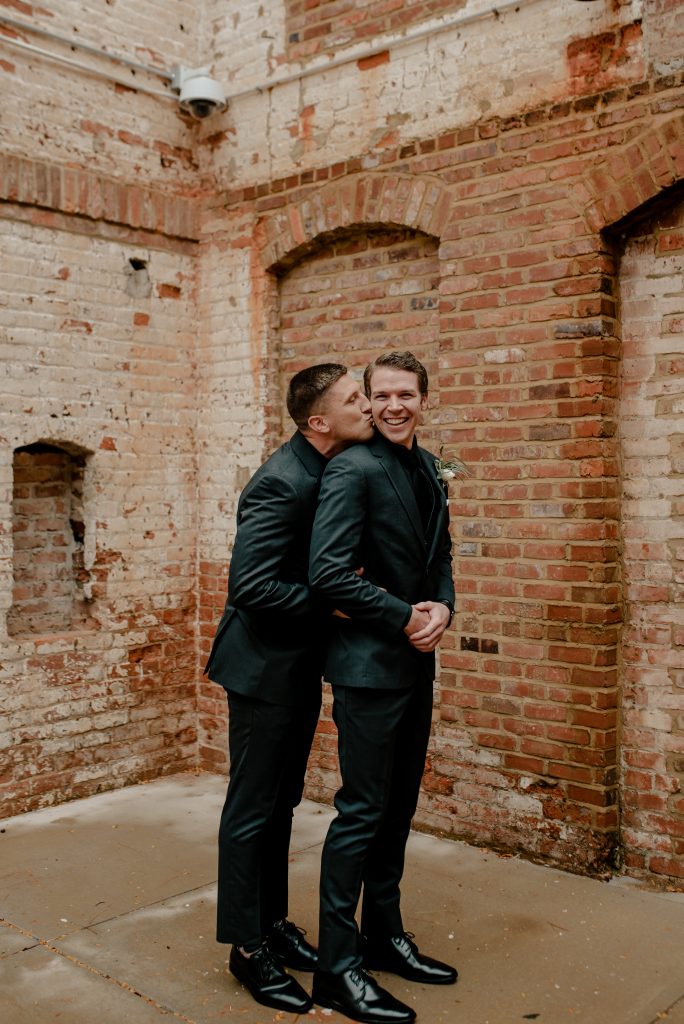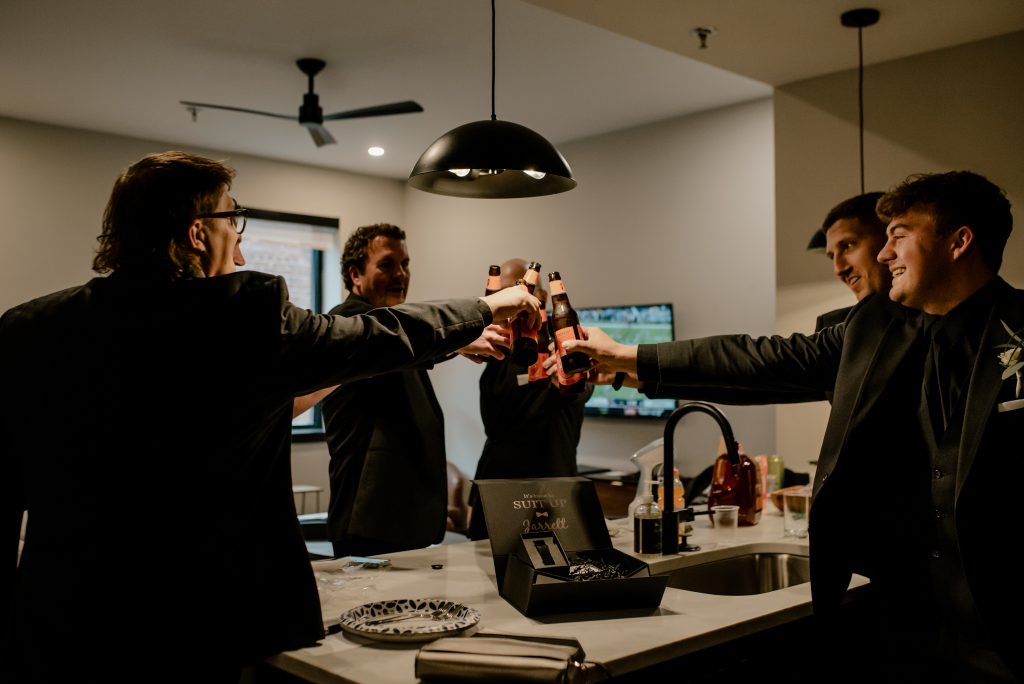 The Scoop
Bride: Bri, 26, UX Designer & Developer for Robertson Marketing Company
Groom: Tom, 30, Civil Engineer for Balzer and Associates
Wedding date: October 1st, 2022
Number of guests: 115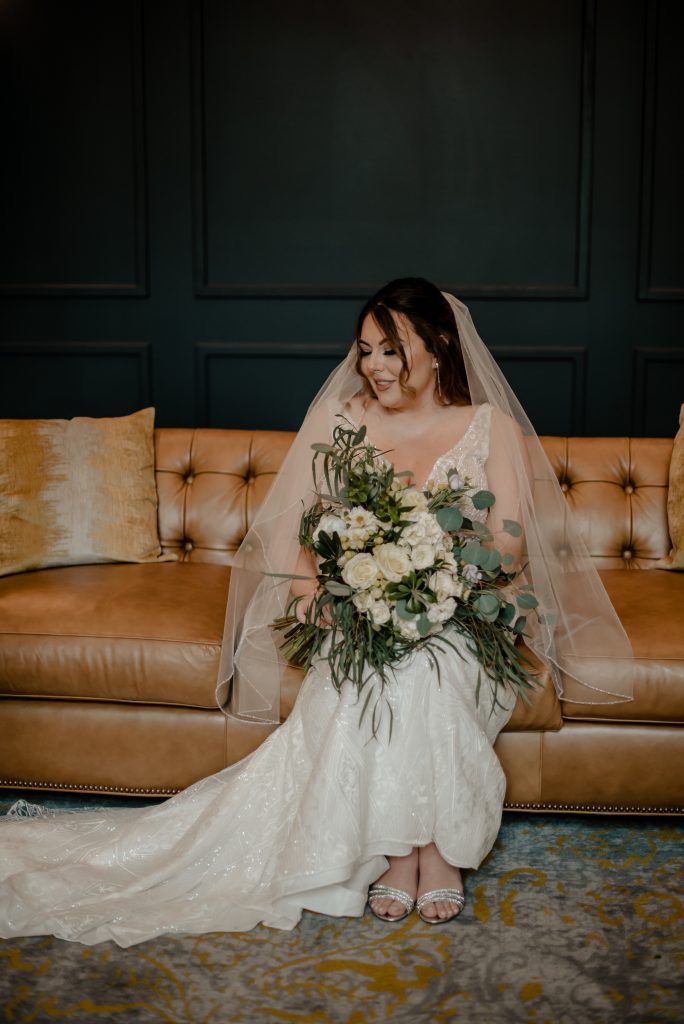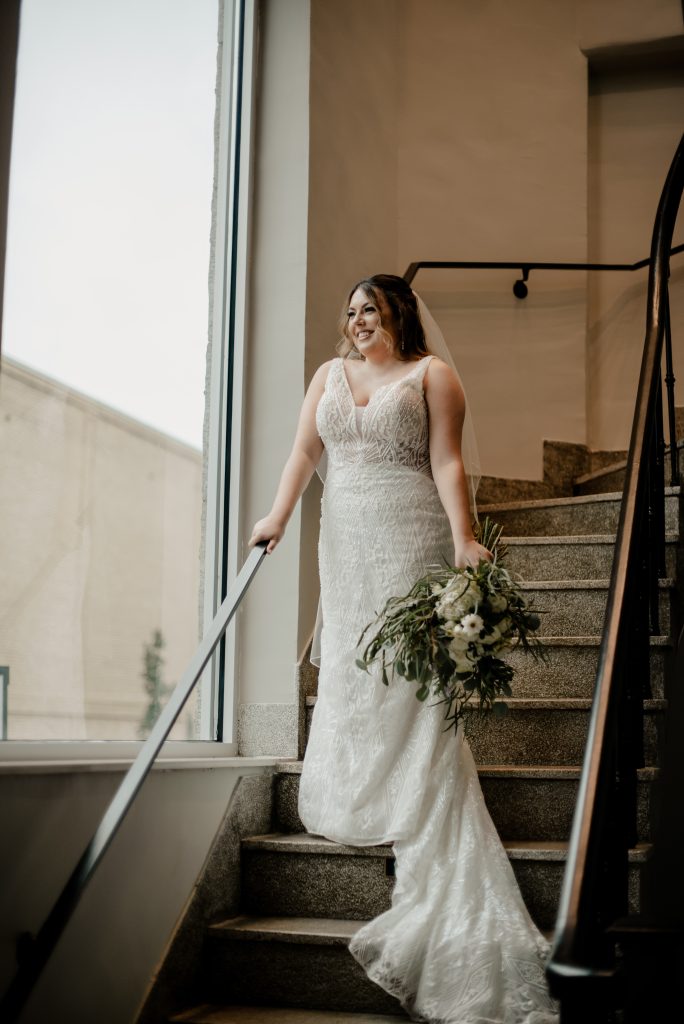 "Our wedding was just a day of hilarity. We wanted to have a wedding that was fun for everyone with no tears! So, my father officiated the wedding and I gave him permission to pull out all his favorite jokes he has written over the years. The ceremony was 10 mins and the whole time we were just laughing. The cocktail hour was at a brewery next door, so we had a bride and groom first drink together which I think was different. We also had special entrances planned for the reception. For the bridal party it was a big contest to see which entrance was the best. For our family entrances, they just entered in wacky and funny ways. For example, our only grandparents walked in to 'Staying Alive' by the Bee Gees which was hilarious. We chose the winner of the contest and continued with the night! We also served tacos and margaritas (plus 3 other specialty cocktails).
"To keep with the fun spirit going, the groom and his mother danced to 'Dancing Queen' by ABBA. My father-daughter dance was very unique, we made our own music which started with 'Day-O' from Beetlejuice that we had all choreographed which then lead into 'Jump in the Line' from Beetlejuice. We started a conga line that literally every person got into. Lastly, our balloon exit failed because all the balloons fell in this back room where we were hiding them. So, my husband and I rolled around in them and took pictures of us drunk and happy at the end of the night. Our guests said that our wedding was unique and fun, in that it particularly focused on the fun and less on the serious emotional aspects. We celebrated our love but in the most fun way possible."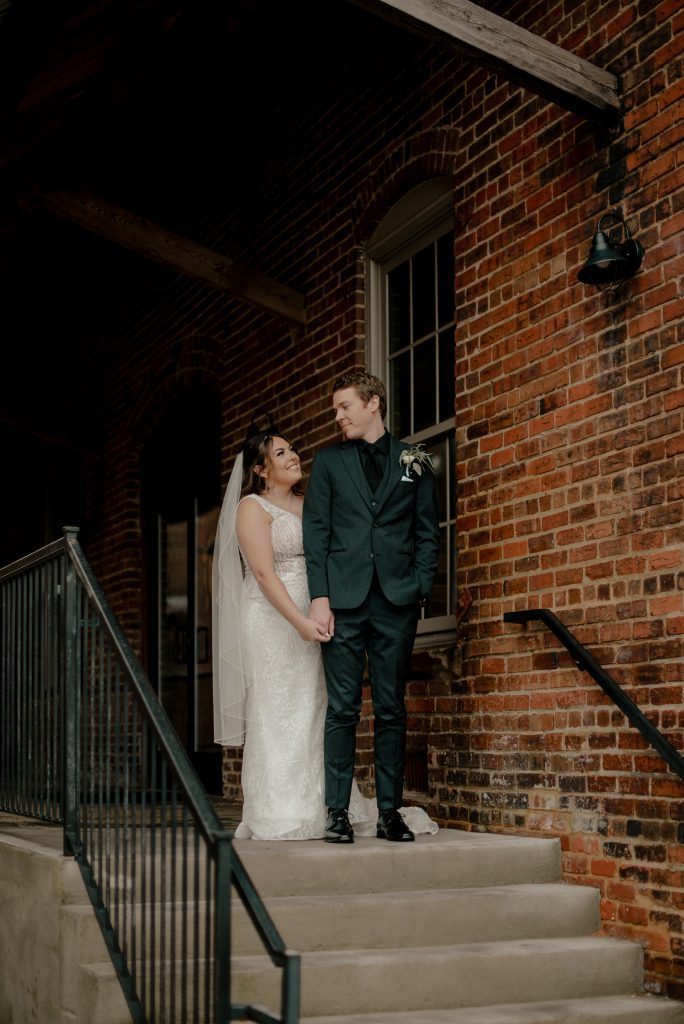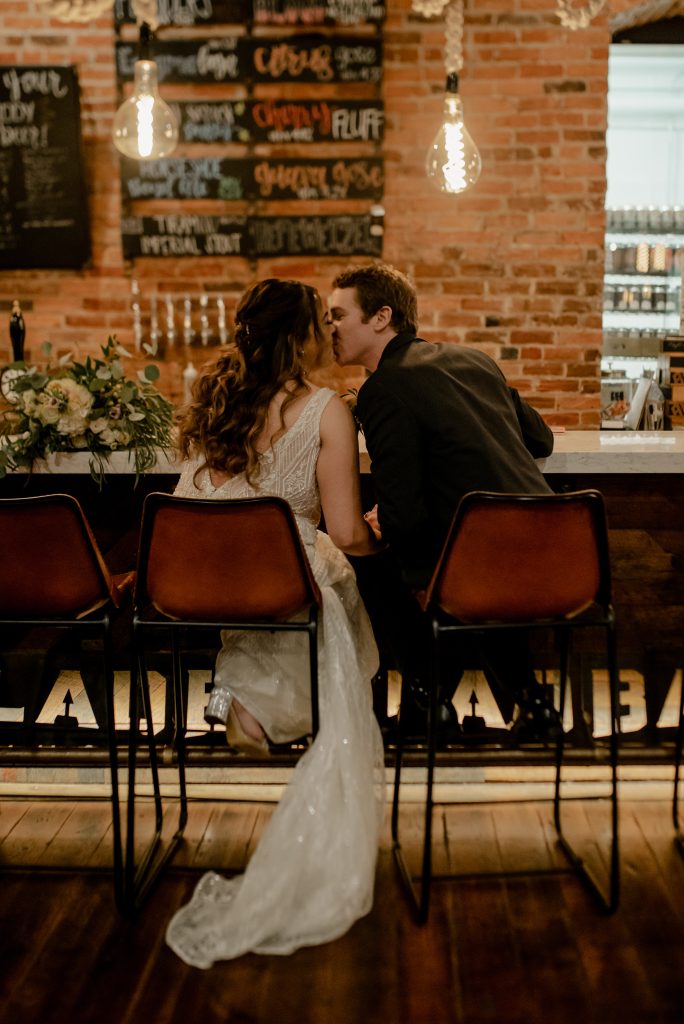 "My dress was a fitted Art Deco inspired dress with gorgeous modern lines and no flowers. When I got it at the bridal shop, they told me they had coined it the Gatsby dress. The shoes were just glittery and fun from DSW. The bridesmaids' dresses were taupe/champagne colored and they were all satin and from Birdy Grey online. Honestly, I picked them and didn't see them in person until the wedding day and they looked amazing. Exactly the look I was going for.
"We chose the colors for the day to match the aesthetic of mainly black and white with some gold. I felt it was classic. We did have a theme of Starry Nights because of those trips we used to take to look at the stars in college, so that influenced our want for a moody/dark venue with gold and light purples etc."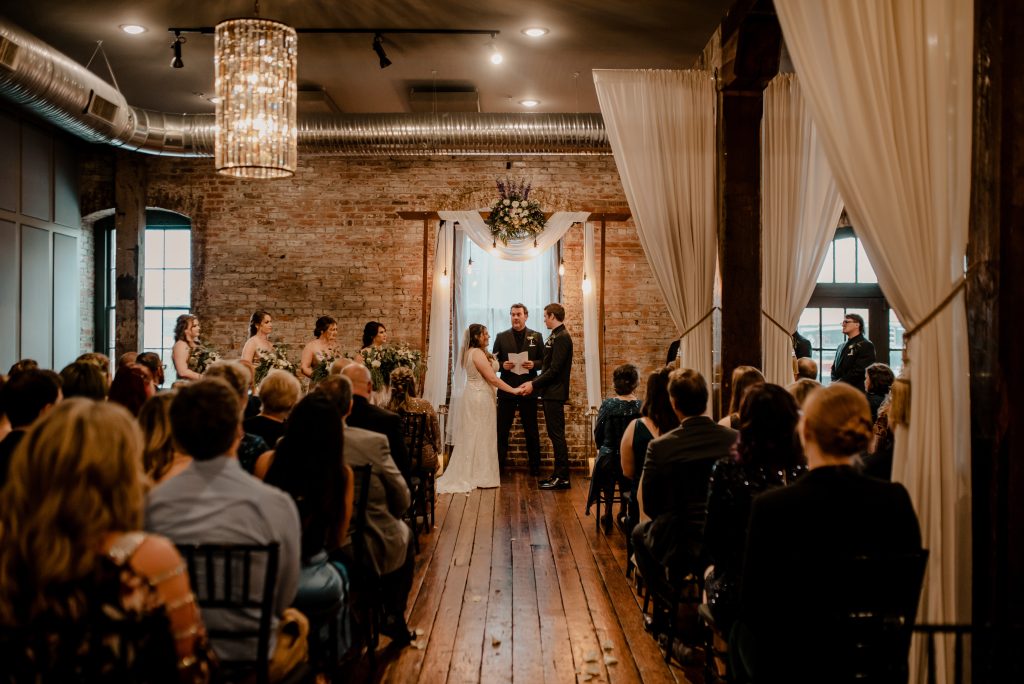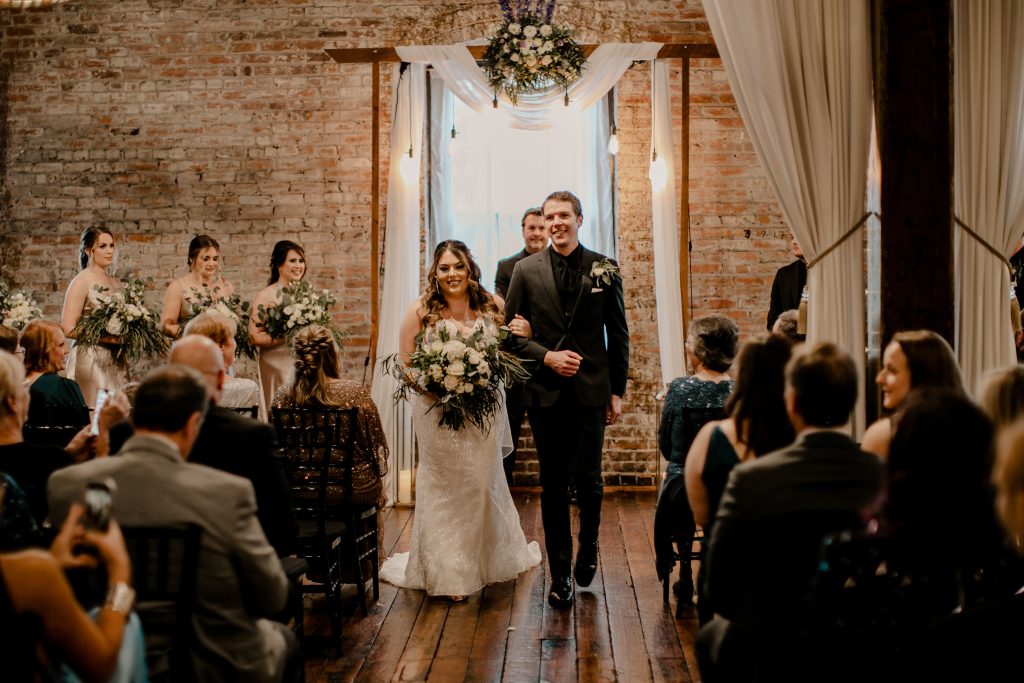 "We had Jonny Fairplay as our DJ which we thought was hilarious because he is infamous in the Survivor world as the guy who lied about his grandmother dying so he could get an advantage on the show. We thought, 'Hey what a fun fact from our wedding we have for life!'"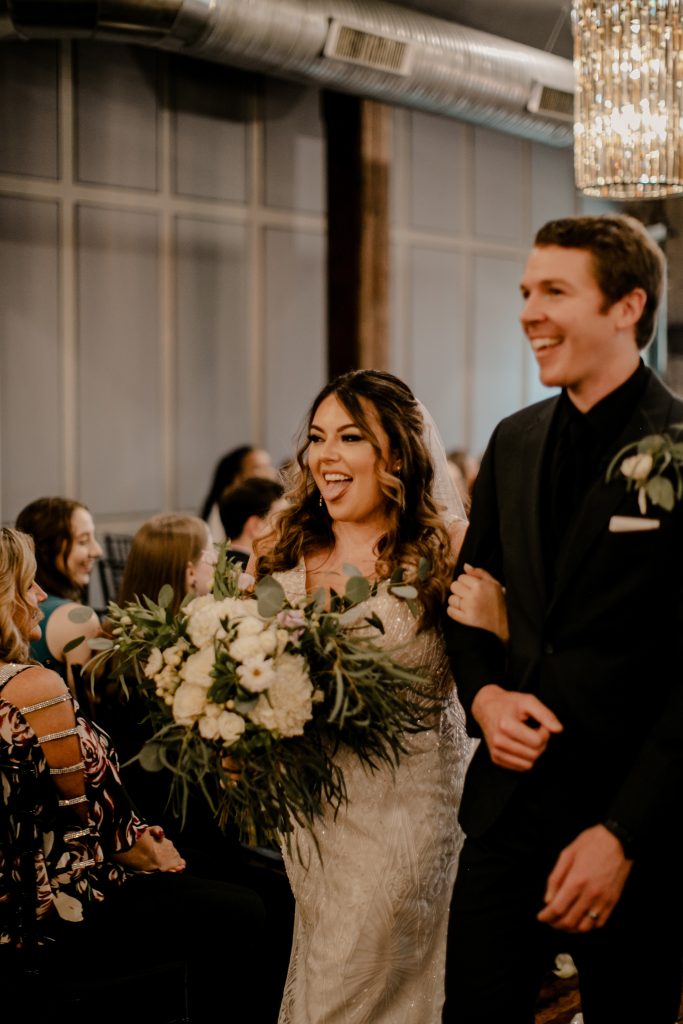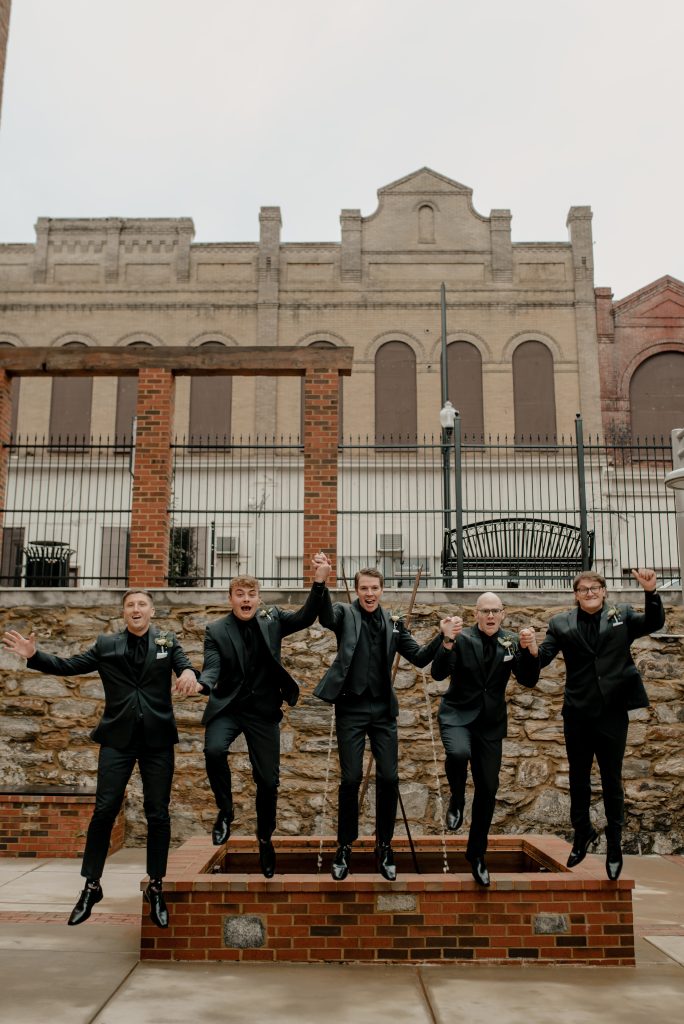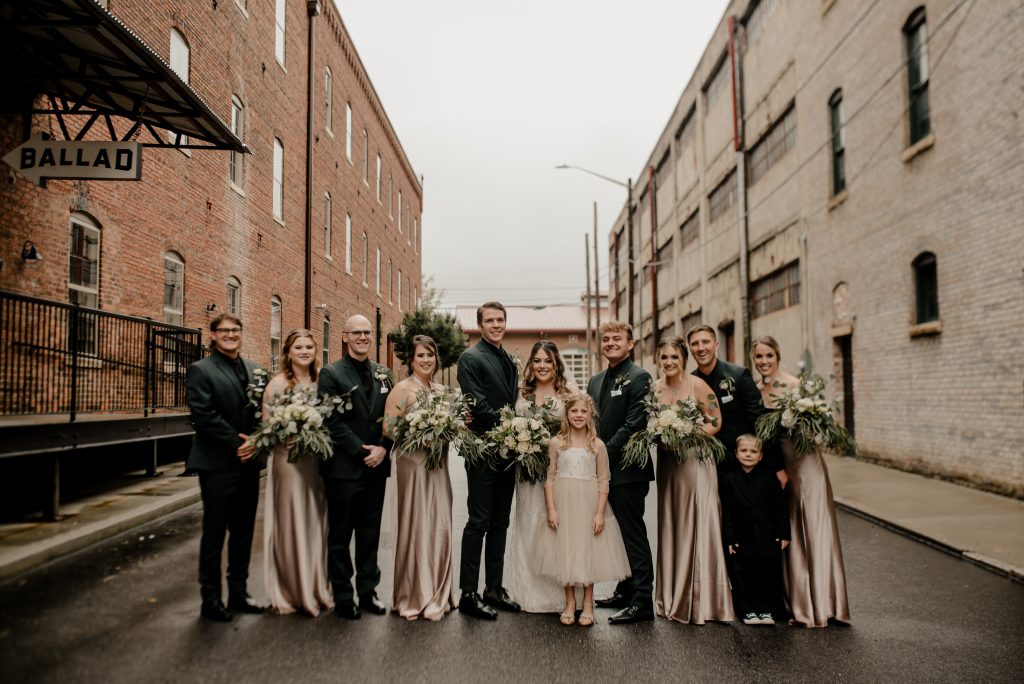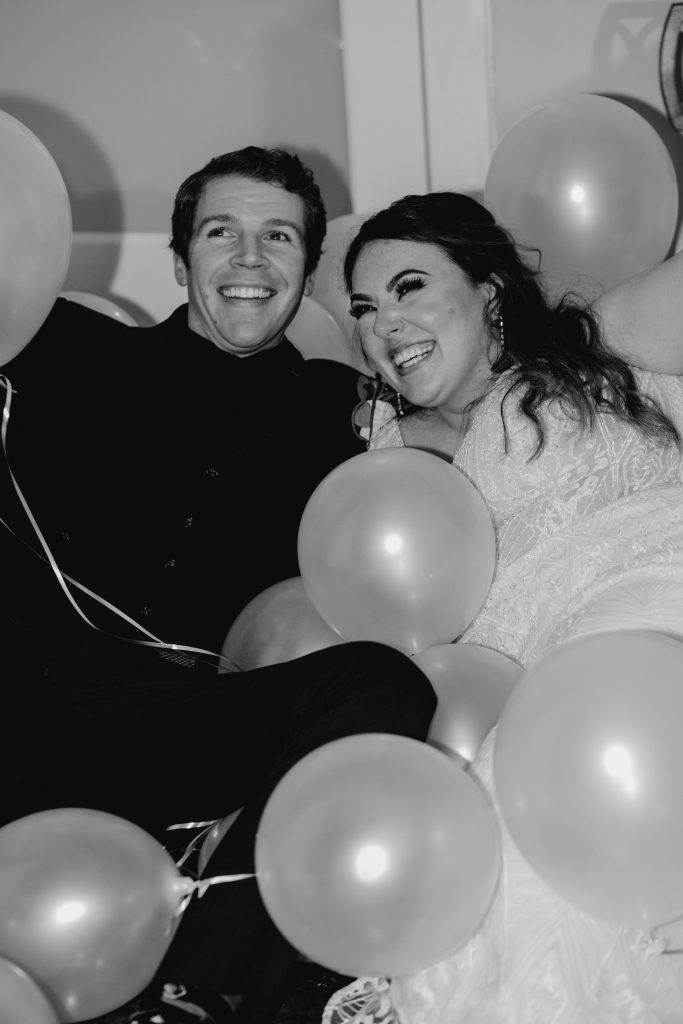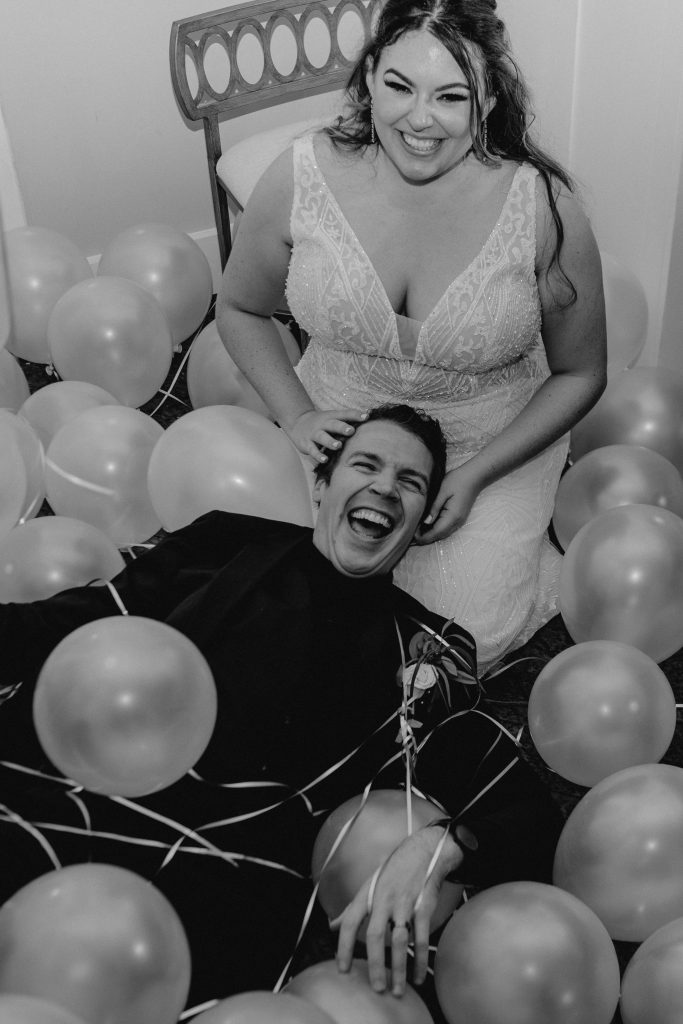 Congratulations to you both!
Vendor's List
Venue: Cottontail Weddings & Events
Photographer: Kristina Lynn Photographer
Day of planner: Cottontail Weddings & Events
Officiant: My dad officiated but we technically got legally married before the day at the courthouse.
Gown & Veil: Ashley Grace Bridal
Shoes: Designer Shoe Warehouse
Hair: Kasey Renee
Makeup: Cassidy Hope
Bridesmaids' dresses: Birdy Grey
Formal wear: Men's Warehouse
Invitations: Etsy Seller Suzanne Oddy Design
Flowers: Sarah's Petals
Rental equipment: My uncle built our photobooth for us
Catering: Mucho Taqueria
Music: Jonny Fairplay
Cake: Blush Baking Co.
Where did you go for your honeymoon? Positano Italy along the Amalfi Coast (best trip ever)