Virginia Bride features weddings weekly here on the blog. Being featured in the blog does not necessarily mean they are featured in the print magazine.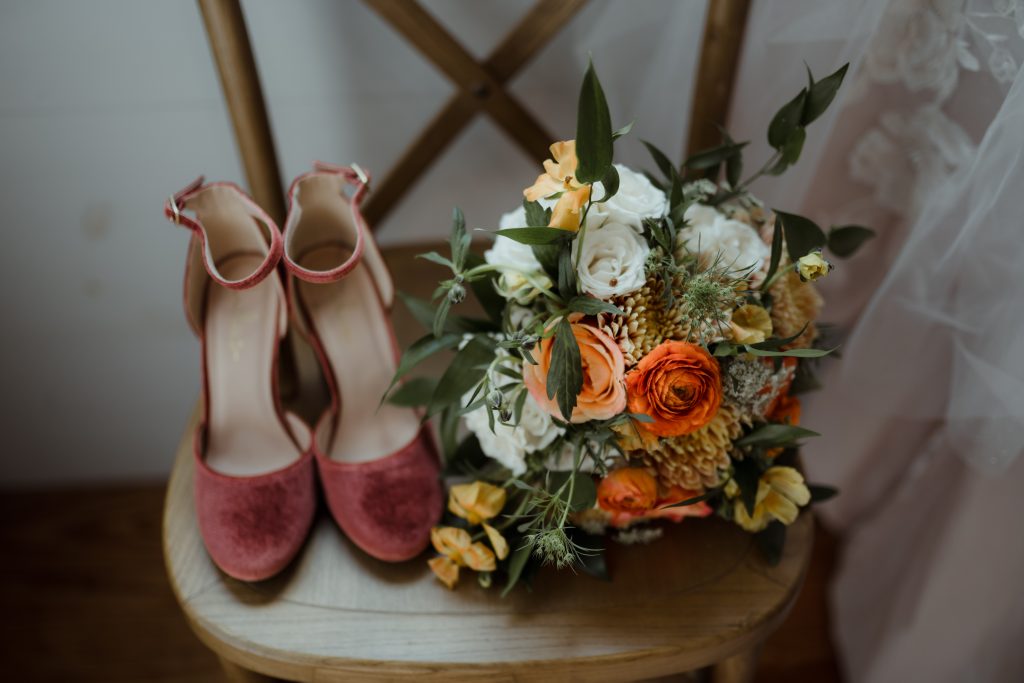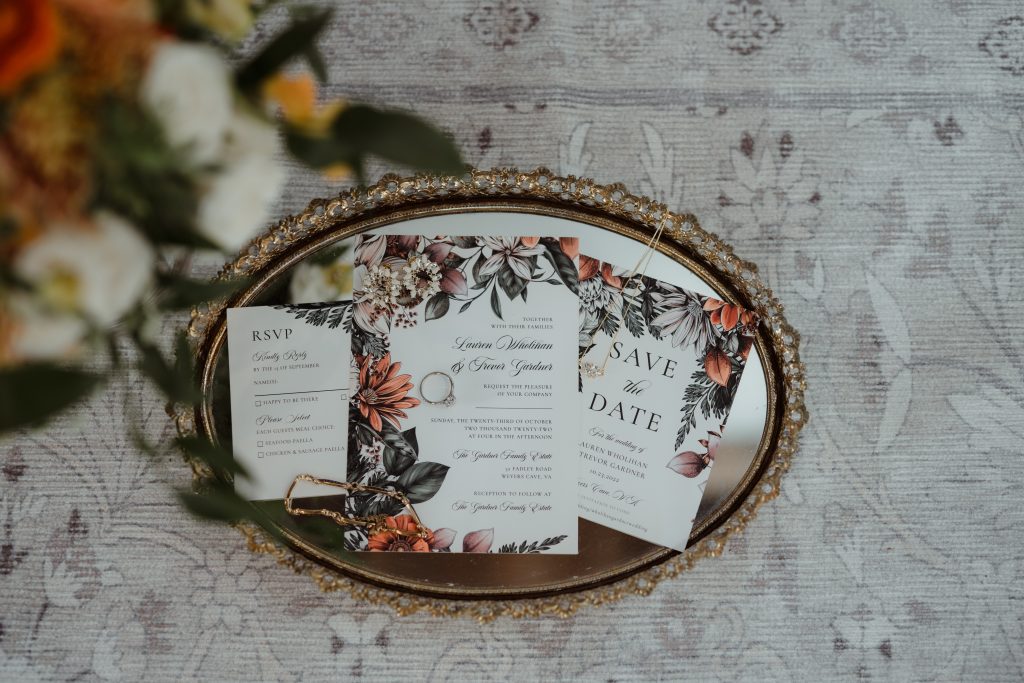 Today, Lauren and Trevor share the story of their real Virginia wedding from 2023.
"Like most couples today, we met online. Our love story is the product of 'classic' Tinder. After connecting and communicating back and forth a bit, Trevor asked if I wanted to meet in person for a date. I said 'I would love to but I'm literally flying to Texas in 6 hours for a week.' I asked if he would be up for a raincheck. He took it as a complete blow off and never expected to hear from me again. My trip to TX came to an end and (very uncharacteristically of me – like I can't stress enough how out of character this was for me) I reached back out to see if he was still up for that date. Lucky for both of us, he was!"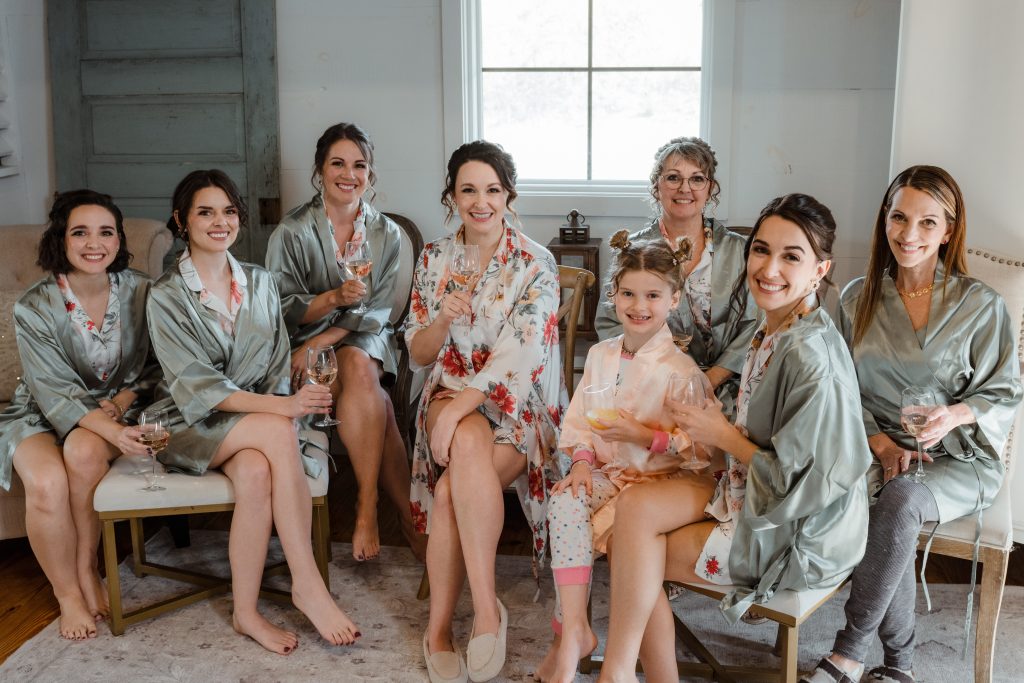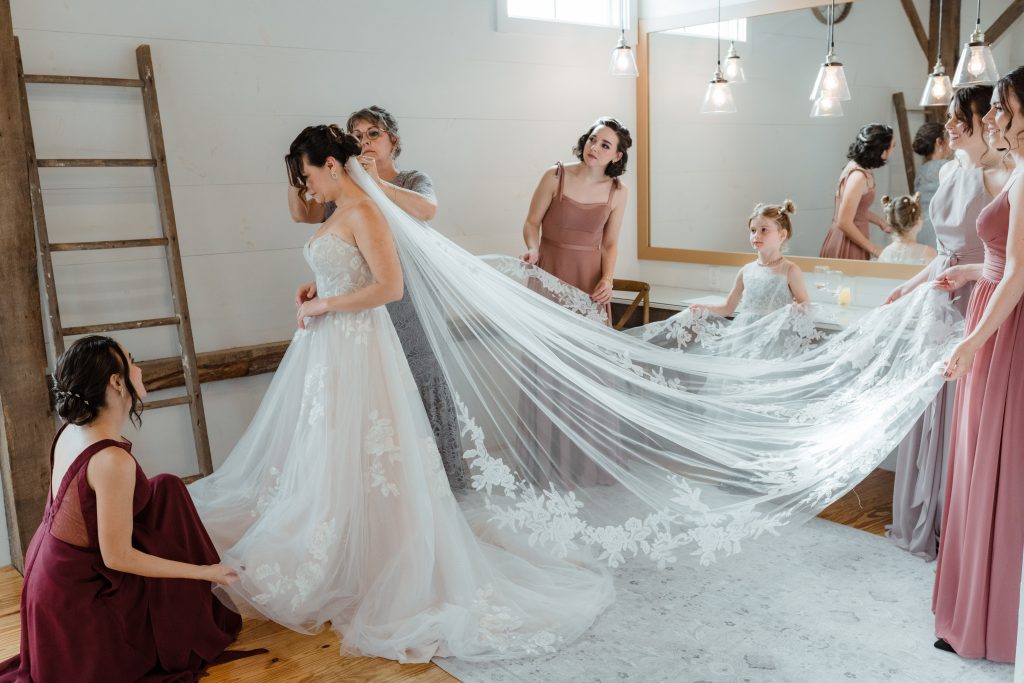 "Our first date was at the Pale Fire Brewing Company located in downtown Harrisonburg. It was a warm late summer evening, so the outdoor patio area was the perfect place to meet – even for someone who doesn't like beer (which I don't). As I mentioned, reaching back out to him was very uncharacteristic of me…so when 'date day' rolled around, I panicked. I just couldn't believe that I did that. My sister lived within walking distance of the brewery, so I got ready at her place after I found a cute outfit, mentally pumped myself up and prepped with a glass or two of wine. My sister is truly the only reason I showed up to that date. She was 100% the hype woman everyone deserves to have. At this point in time, Trevor was also waffling back and forth between showing up to the date or just canceling. He had just opened his second food truck and was easily putting in 16-hour days. He was exhausted.
"This date had so many odds stacked against it but in the end we both showed up. I got there early (or Trevor got there late – I can't remember) but I do remember him riding up on a motorcycle and was like "wow…ok…hot!" And that was really the start of it. He sat down, we started talking – about everything – and just didn't stop. We talked about life experiences, music, what we liked, what we didn't and everything in between. At one point, the song 'In Spite of Ourselves' by John Prine came up. (How appropriate considering we were both on this date in spite of our best efforts to bail.) I remember thinking to myself 'Oh, this is how it's supposed to feel." I also remember telling him I thought he was a "jackass, but in the best possible way." He has a dry sense of humor and a quick wit about him; he calls things like he sees them and he doesn't lie. He didn't come across as the quintessential 'nice guy' on the date. He isn't a 'nice guy,' he's better: he's a good man. Our first date lasted well past midnight. He walked me to my car, kissed me goodnight and drove off on his motorcycle. I sat in my car for a minute and then walked back over to my sister's house. I knocked on her door. She asked me how it went and I responded with 'so much better than I could've imagined.'"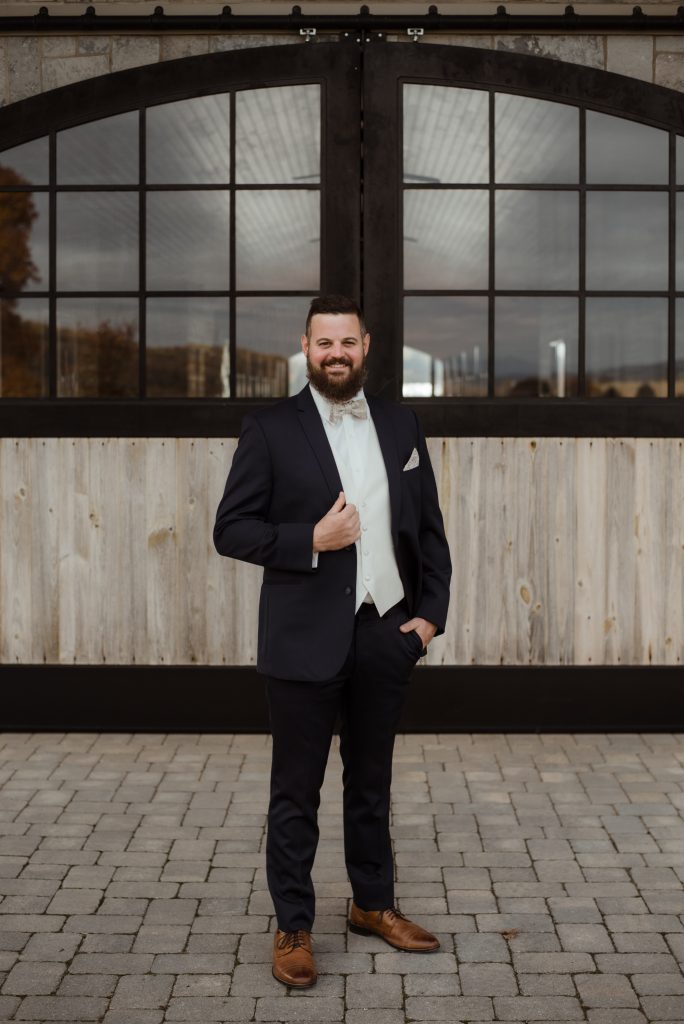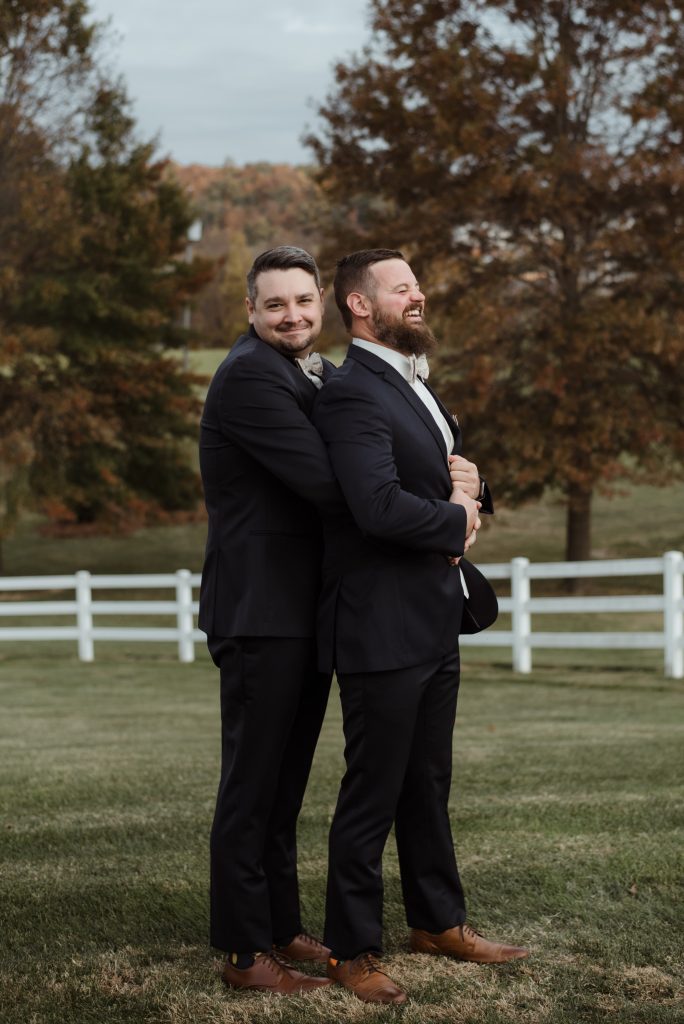 The Scoop:
Bride: Lauren, 34Professional Development & Employer Engagement Coordinator for the Hart School of Hospitality, Sport & Recreation Management at James Madison University
Groom: Trevor, 33, Owner of Valley Pike BBQ & co-owner of Old School Burgers & manager at Valley Pike Farm Market
Wedding date: October 23rd, 2022
Number of guests: Approximately 95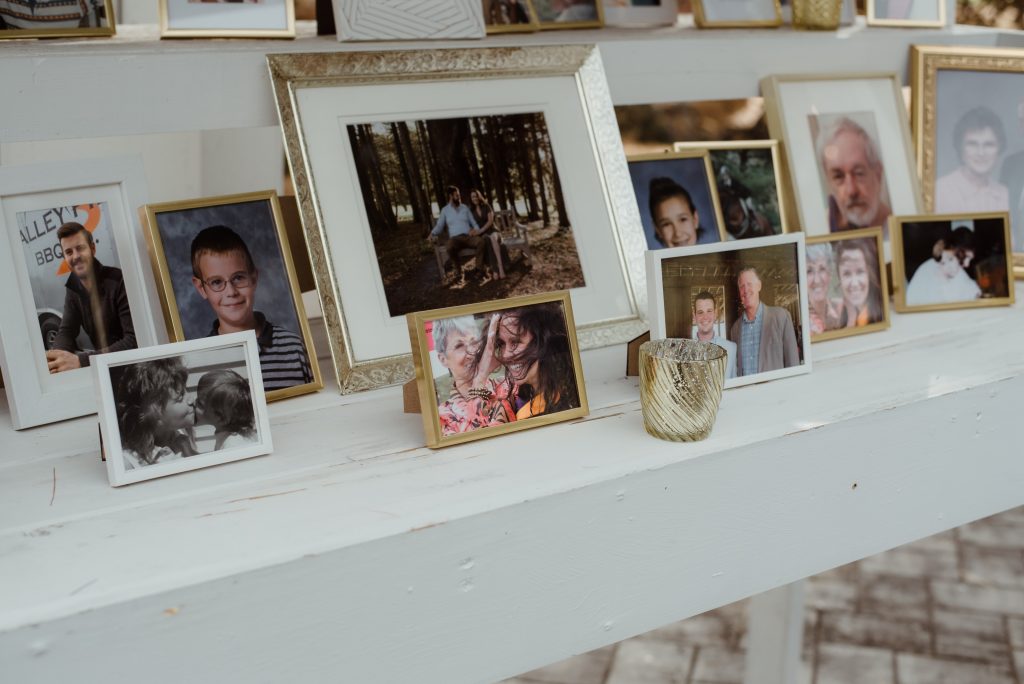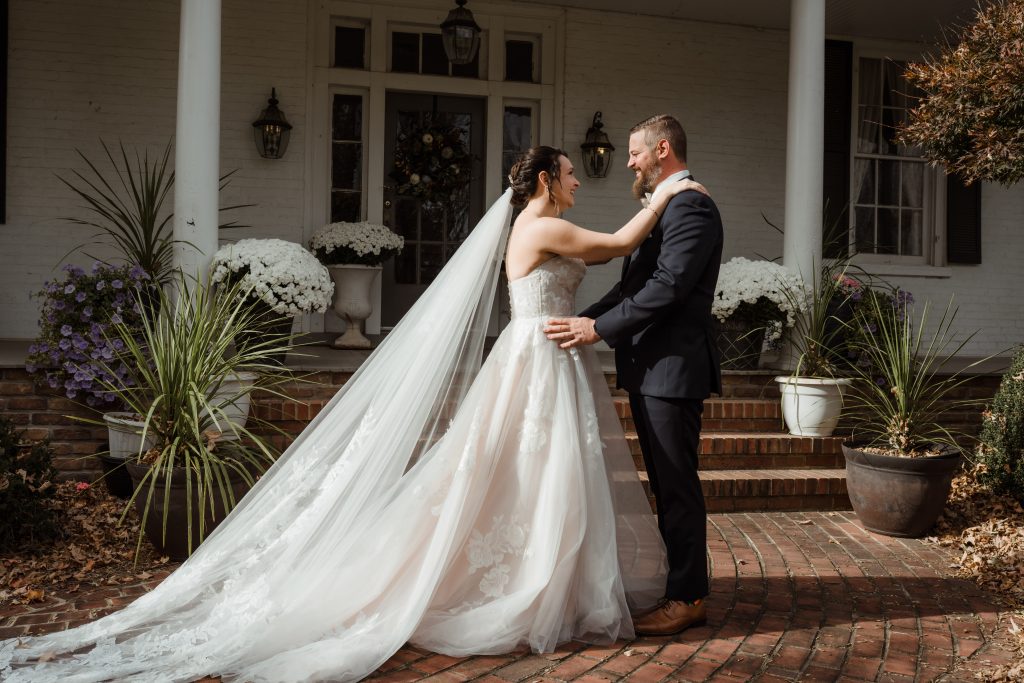 "I think one of my biggest takeaways from this day was that everyone had a hand in it. All of my siblings were integral in making this day what it was; all our parents were also key in making this day what it was. And it was perfect.
My sister Rachel made all the signage, curated the music, and genuinely kept me sane throughout this whole process.
My sister Olivia made all the favors and ran every errand I could've asked of her.
My sister Molly made the incredible charcuterie board (on my grandfather's butcher board block) and loose flower arrangements for all the tables.
My sisters and my mother threw the most amazing bridal shower and bachelorette party.
My brother Kevin supplied us with the levity and humor we were all in need of.
All my siblings' significant others helped run the day, everything from directing parking to greeting guests, to playing the music as we walked down the aisle.
My mom and dad served as my sounding boards and confidants throughout this process. Their guidance and 35-year marriage marked by the highest of highs and lowest of lows has provided me with the foundation for what I want my own marriage to be.
Trevor's parents provided us with an incomparable venue and a day we will never forget.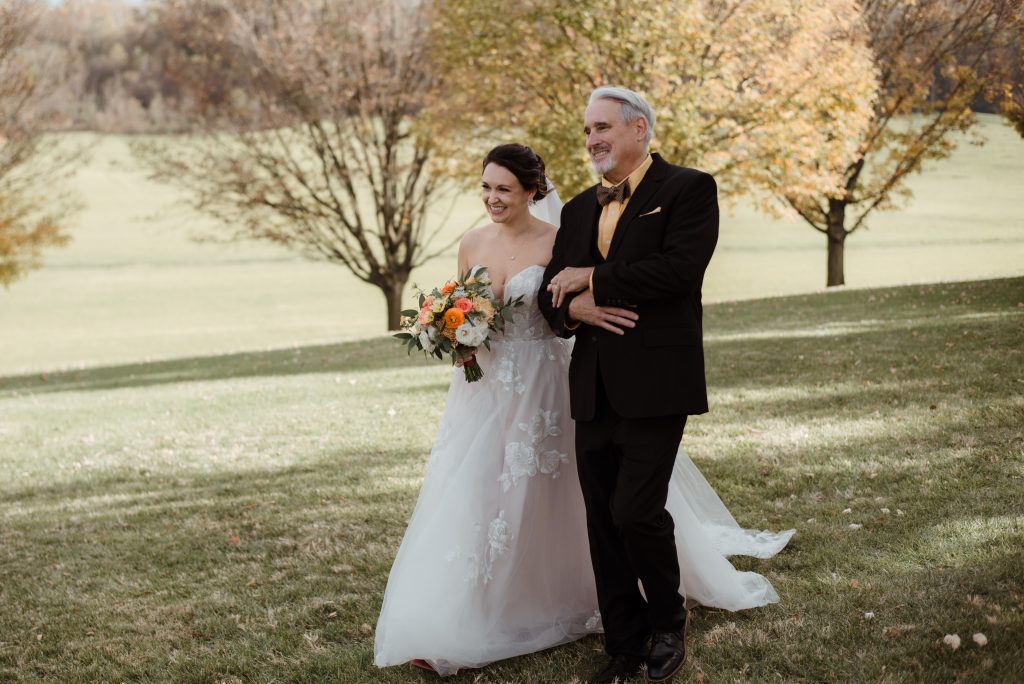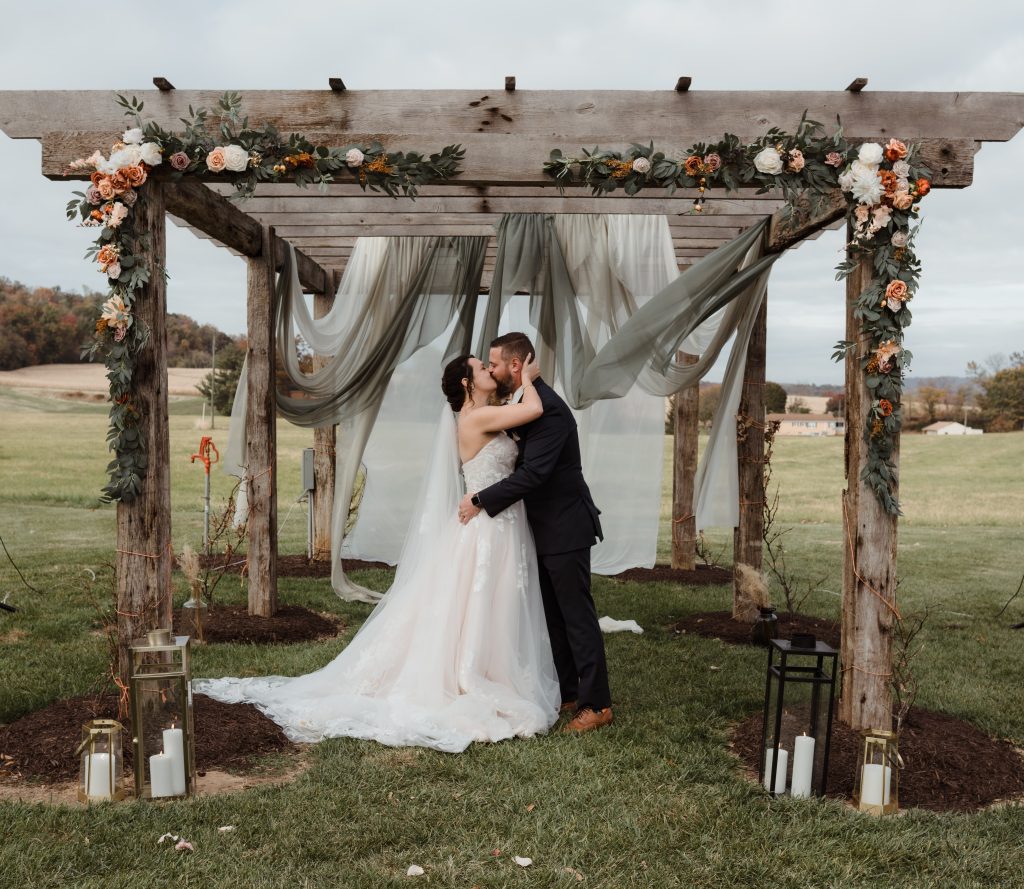 "My wedding dress was everything I didn't realize I wanted. Every aspect of my dress was literally nothing I would've chosen for myself. Thank goodness for Savannah my dress consultant at Amanda's Touch. She listened to the things I said I liked (and didn't like). She watched my face when I tried various styles (to assess if what I said I liked was what I actually liked). She ultimately picked out the dress I bought. She pulled it off the rack and I said, "Nope, that's not for me." First and foremost, it was strapless. I don't have the body type that can get away with a strapless gown. Second, it was poufy. I am not a princess bride. Thirdly, it had a matching veil. I was adamant I didn't want a veil. Well, I tried the dress on and the veil. I stepped onto the podium and twirled for my mom. Then we all (myself, my mom, my 3 sisters, my grandmother [on facetime], and Savannah) burst into tears. I have never felt more beautiful than I did in that gown. Not only did I love how I looked in the strapless gown with a deep vee, but I felt confident. I removed all the poufy layers during the alteration session and learned that I REALLY like glitter (the dress was so shimmery)! It was perfect. I'm also so thankful my grandmother was able to share that moment with us. Despite it being virtual, her presence was felt, and she got to see me in that dress. She very sadly passed away 4 months prior to the wedding."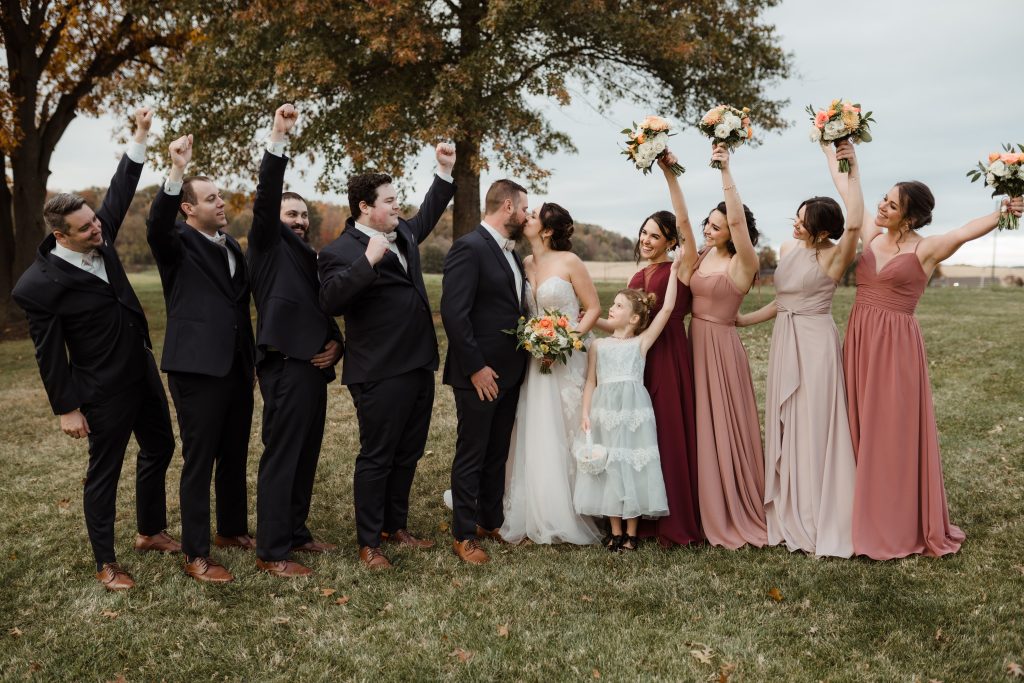 "The bridesmaid dresses were selected by the bridesmaids themselves. I wanted everyone standing up there with Trevor and I to look and feel amazing. So, an individual style that best represented the taste and body type of the individual was best. The colors we chose were various shades of taupe, mauve, rose, and burgundy. All the dresses were purchased from Amanda's Touch."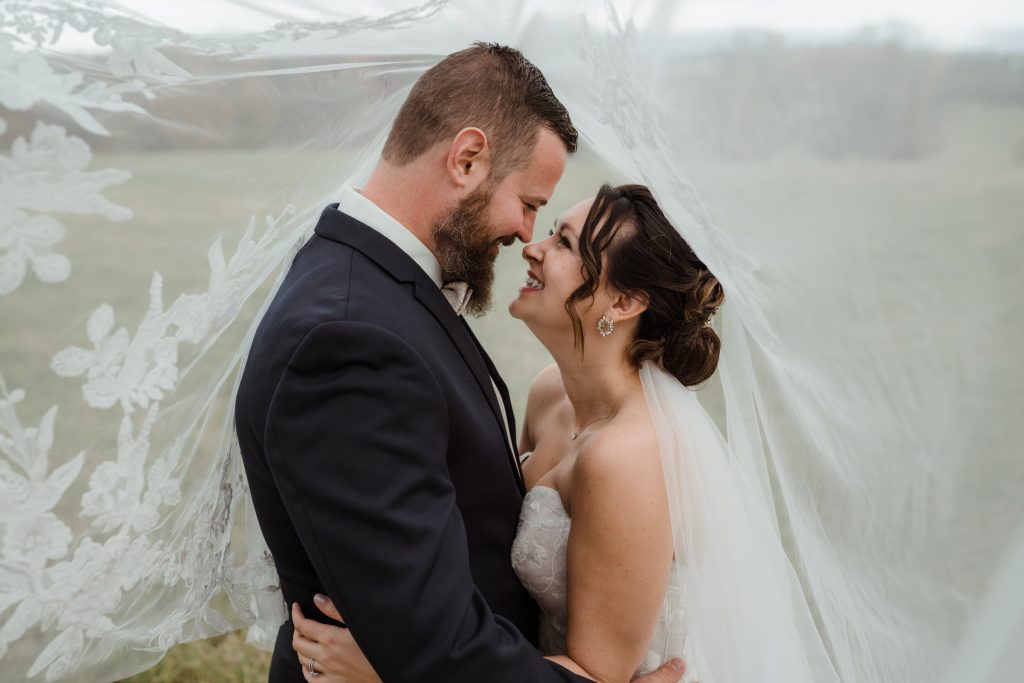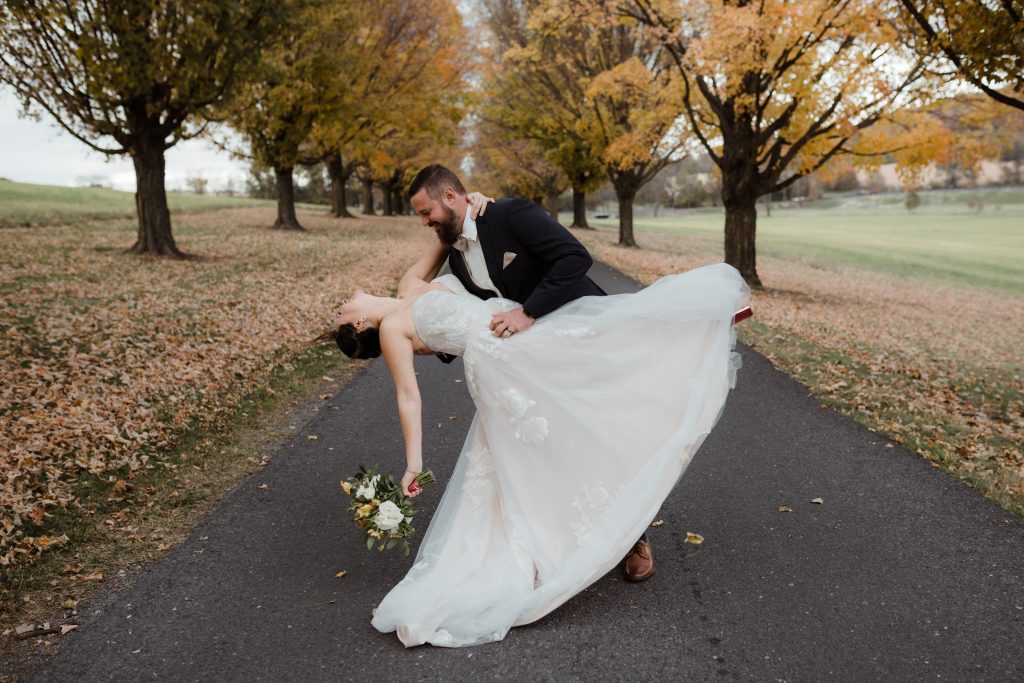 "The color palette was based on some of our favorite colors and consisted of white, green, orange, and mauve. The color scheme worked perfectly as we got married in the fall. There are rows of sugar maple trees lining Trevor's parent's driveway and the week we got married they turned brilliant orange. It was perfect."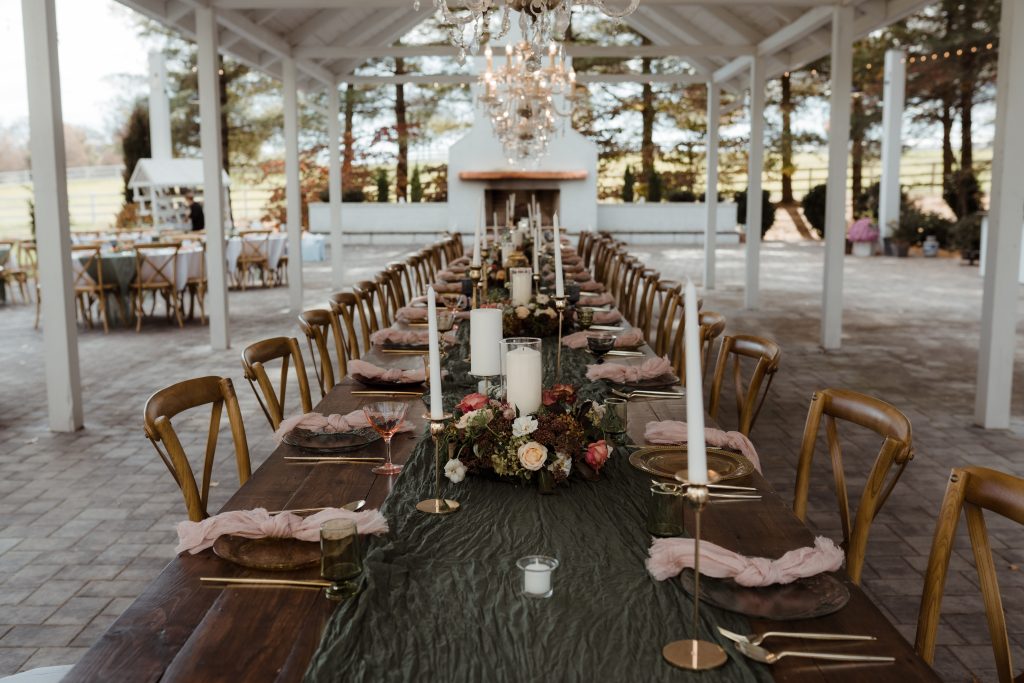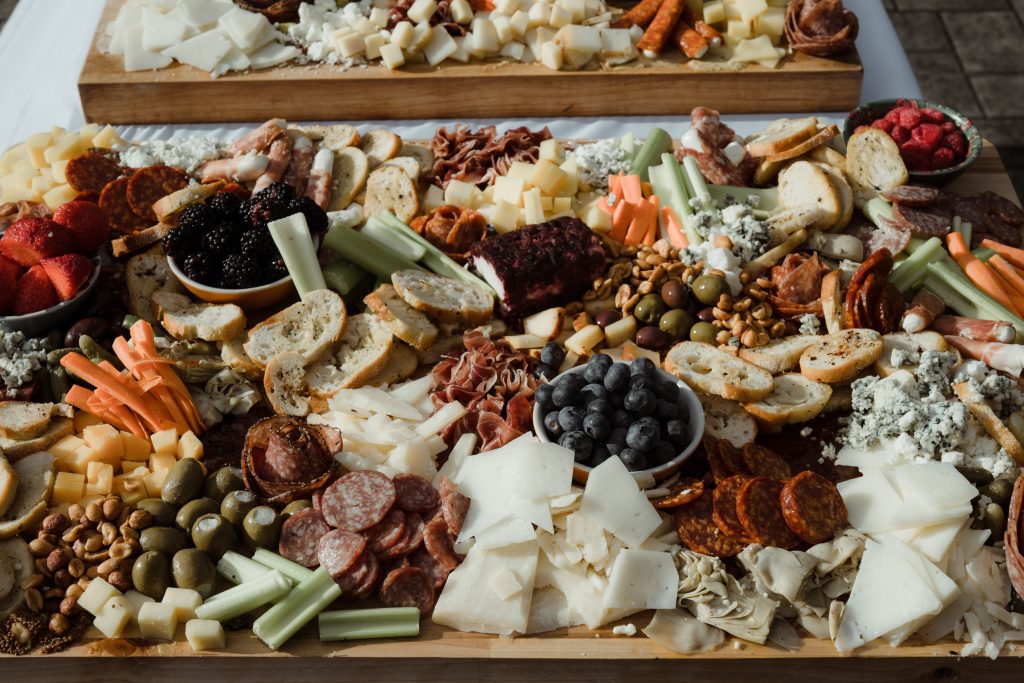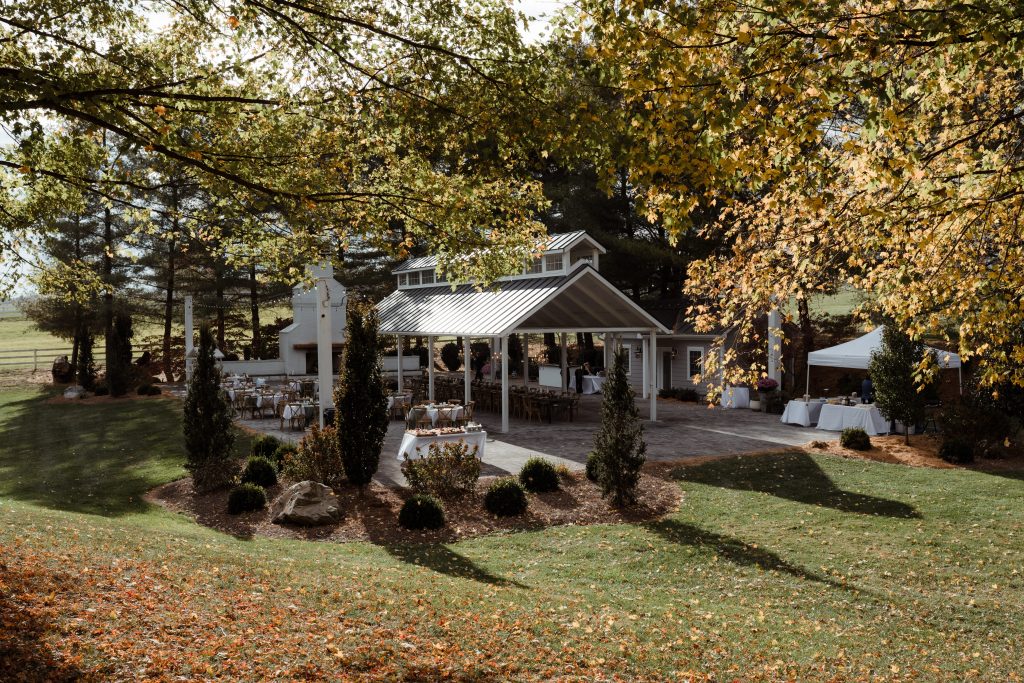 "Everything about our venue held special meaning. My husband and I live in the Shenandoah Valley (Weyers Cave) and he's a born and bred local. After 6 years together, we got married on his parents' property (also located within the Valley) under a reclaimed barnwood pergola that he helped build with his dad. Our reception was held in a pavilion on their property, which Trevor also helped craft. All aspects of our wedding were a joint effort, either handcrafted by my husband and his father, or a thought conceived by them."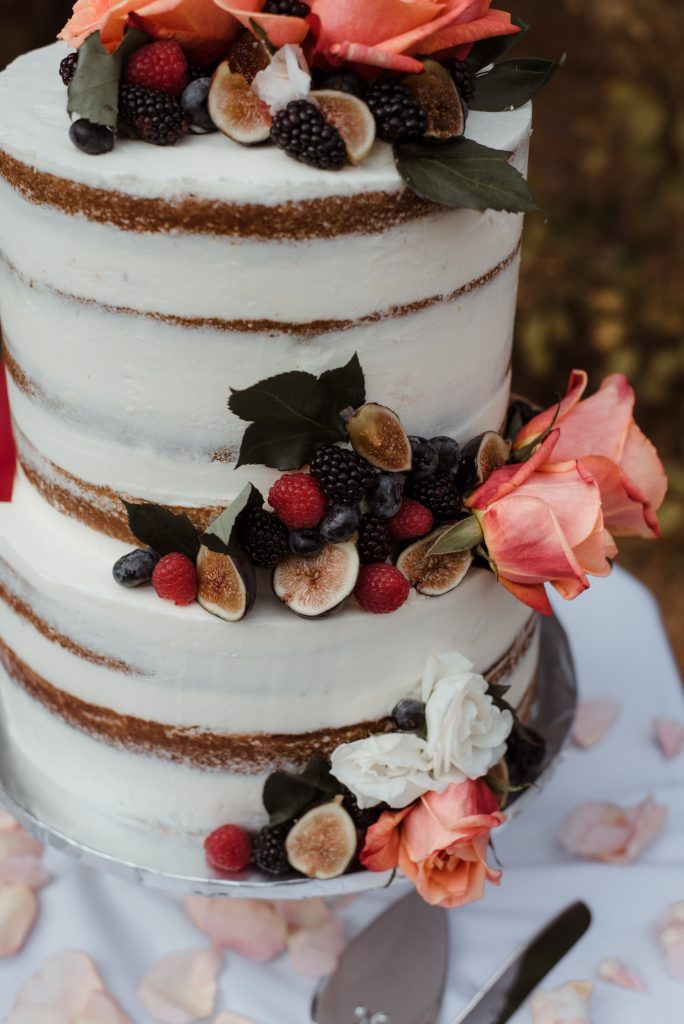 "I think our wedding decor could best be described as 'rustic.' I wanted things to reflect myself and Trevor. I wanted things to be colorful and eclectic without being busy. My favorite thing about our wedding is all the glassware (plates, glasses, vases etc.) we sourced locally. Not only did my mom, sisters and I have a wonderful time handpicking all these pieces, but they added the perfect touch of personality. All in all, I wanted a great night filled with good friends, good family, good food, and good music."
It certainly looks as though Lauren was successful in planning that!
Congratulations to you both!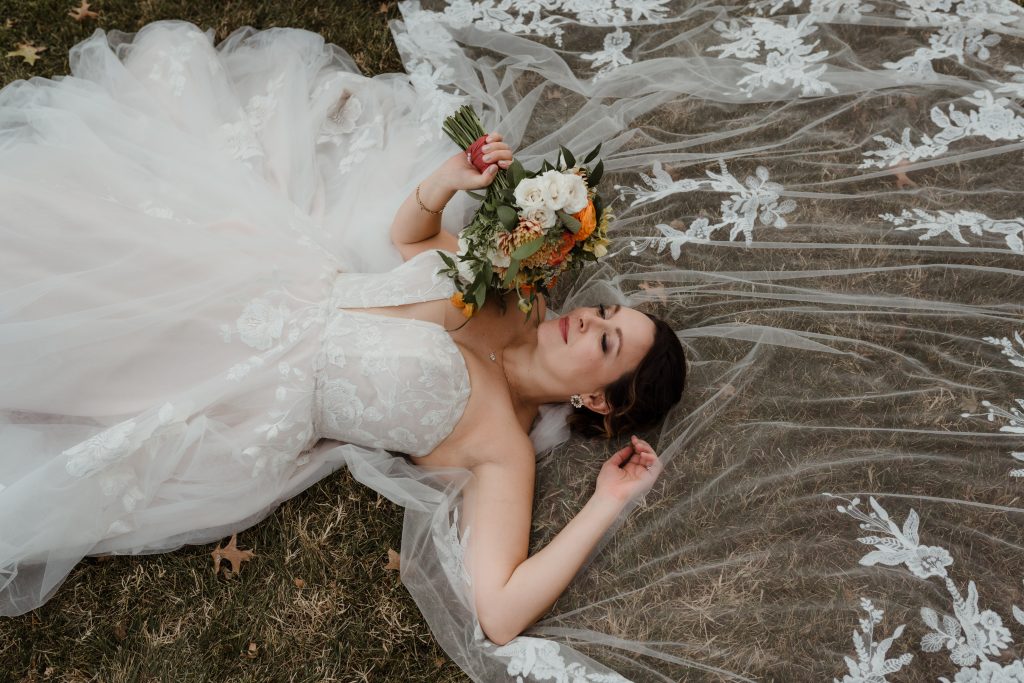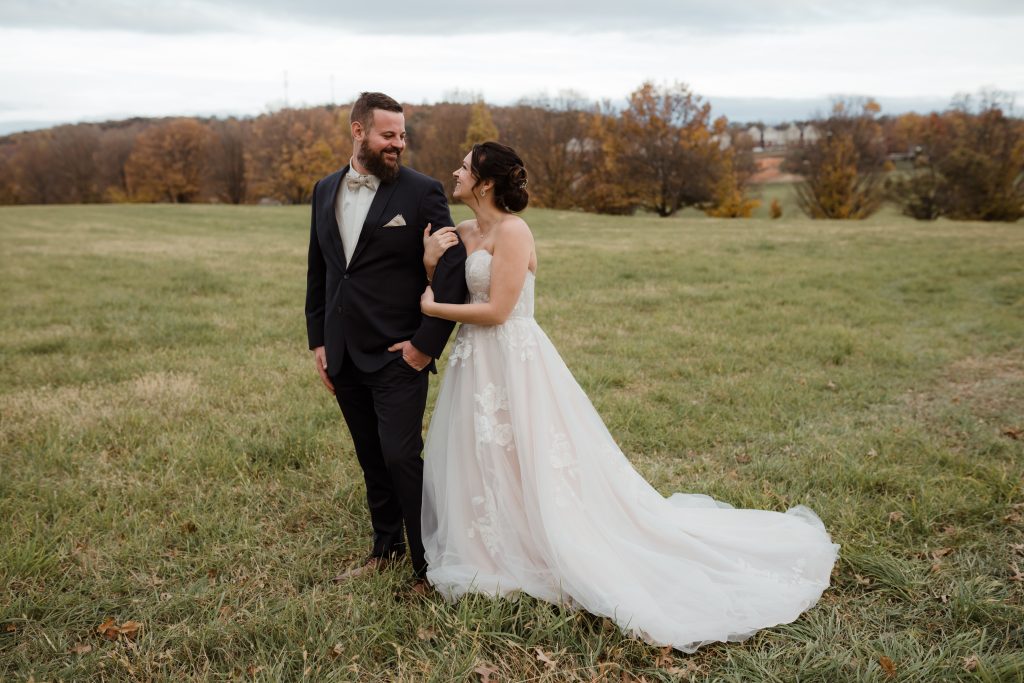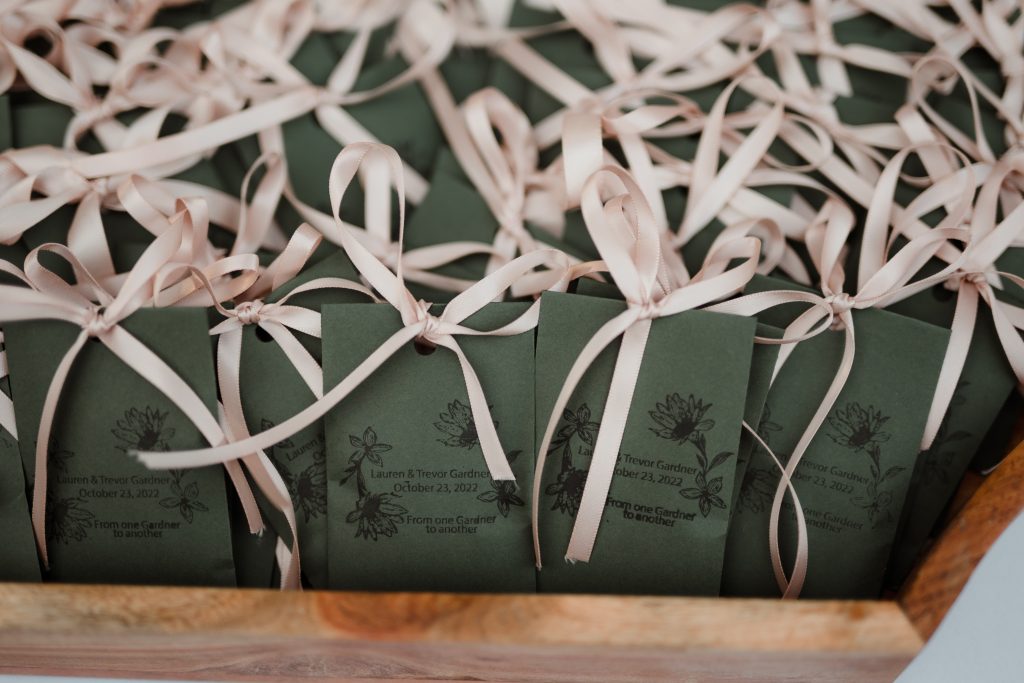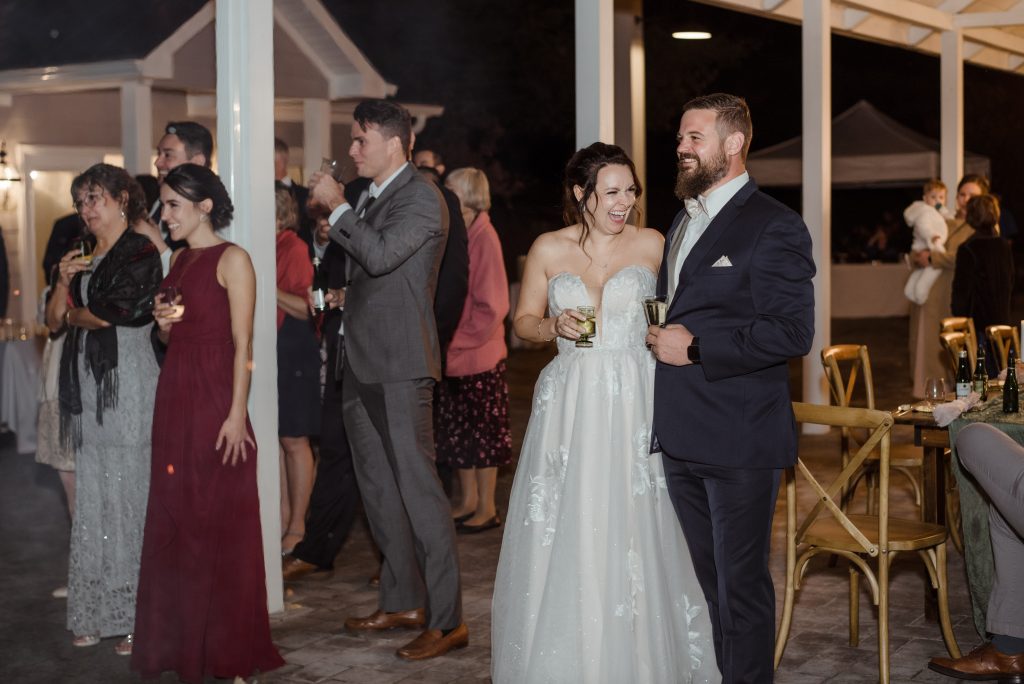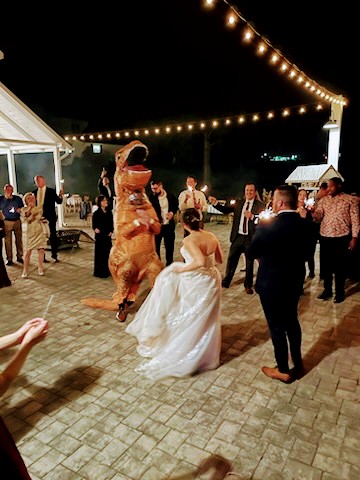 Vendors' List