Congratulations on your engagement! Diving into wedding planning head first may seem daunting. Whether you've been planning your wedding since childhood or haven't even considered it, figuring out where to start can be overwhelming. Here's a quick-start guide with 5 things to do to kick off wedding planning.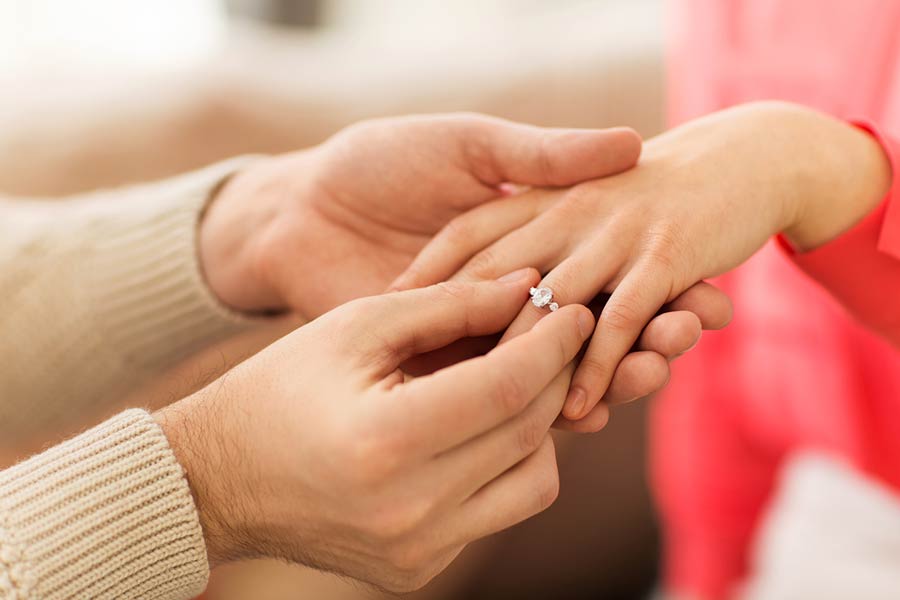 1. Create a Wedding Email
Creating a unique email will help keep all the vendor and wedding information consolidated and easy to find. Consider choosing something that incorporates both partners's names or the couple's last name. Having an email dedicated to your wedding will not only keep your personal inbox clutter free, but it will also insure nothing gets lost in the shuffle!
2. Choose a Date
Picking a date is a great place to start planning! Or at least, pick a season. If you're not "married" to a date, flexibility might make it easier to find a venue. Having at least a time of year or month in mind can make narrowing down a specific date easier.
If you're really unsure of a time of year, check out the Real Virginia Weddings features right here on the blog to get some inspiration.
3. Set a Budget
There is not correct budget for a wedding. While social media can make it seem like your wedding must be extravagant, listen to what you and your fiancé want. Decide who is able to help finance the wedding: you and your fiancé, your parents, future-in-laws, or other family members. After this is determined, collaborate to set a dollar amount. To make sure you stay within your budget, divide out your total amount in percentages for each category.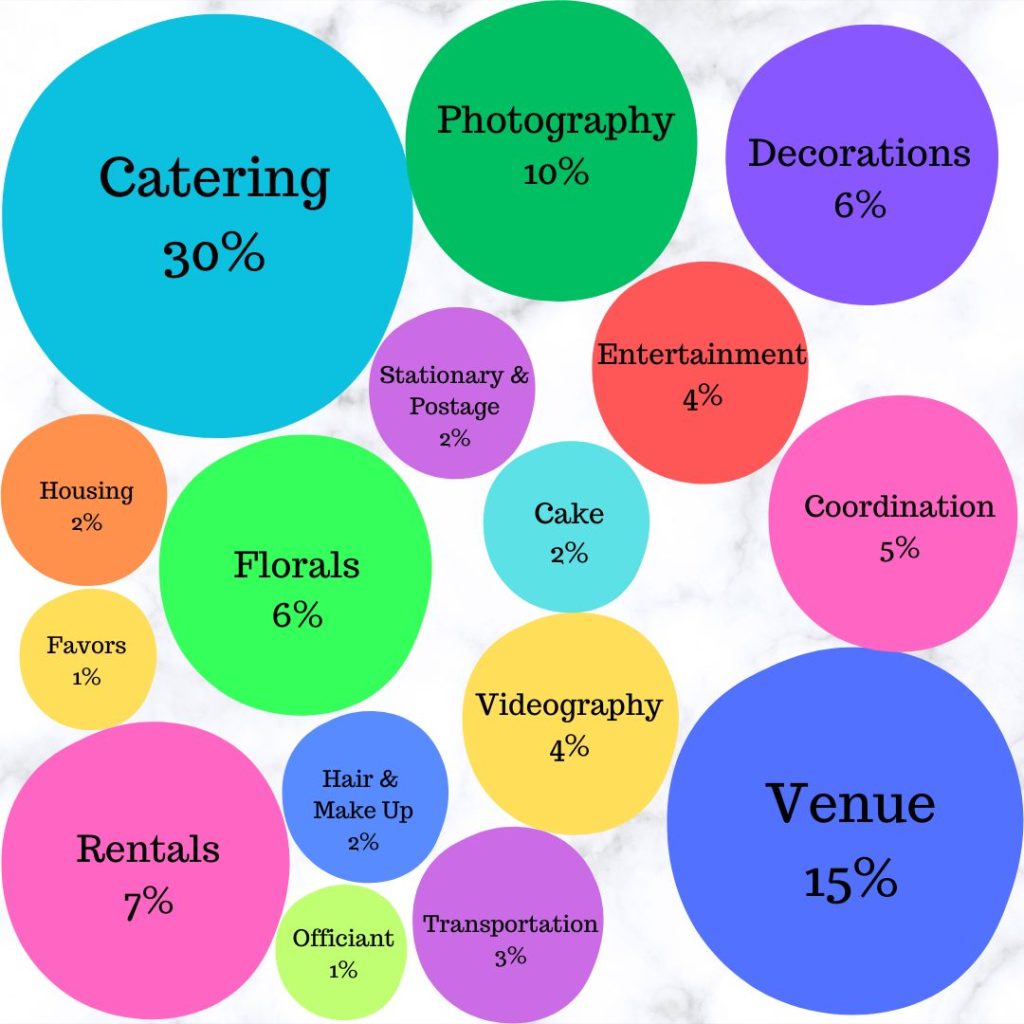 Here is a general example! Of course, if one category is more important to you, then devote a large portion of the budget to it.
4. Decide on the Guest Count
Next, decide on how many guests you want to invite. As a general rule, 85% of local guests attend and 55% of out of town guests RSVP yes. You can use these estimates to know how many guests you are able to invite. As an example, if you want to have 150 guests attend, invite around 175 guests (if they're all local).
5. Insure the Ring
Make sure you have insurance coverage on your engagement ring! Anything can happen, so it will give you peace of mind to have extra protection on your ring. There are several options for insurance: an extension of a homeowner's or renter's policy (called a rider) or an independent policy with a jewelry insurance company.
After nailing down these important details, create a checklist to stay on track and complete other necessary tasks as your big day gets closer. Don't forget to enjoy your time being engagement during the stressful wedding planning season.
If you are planning a wedding in Roanoke Virginia, Richmond Virginia, Fredericksburg/Northern Virginia, The Shenandoah Valley, Coastal Virginia or in Charlottesville/ Lynchburg Va. we can help with your wedding planning and ideas.