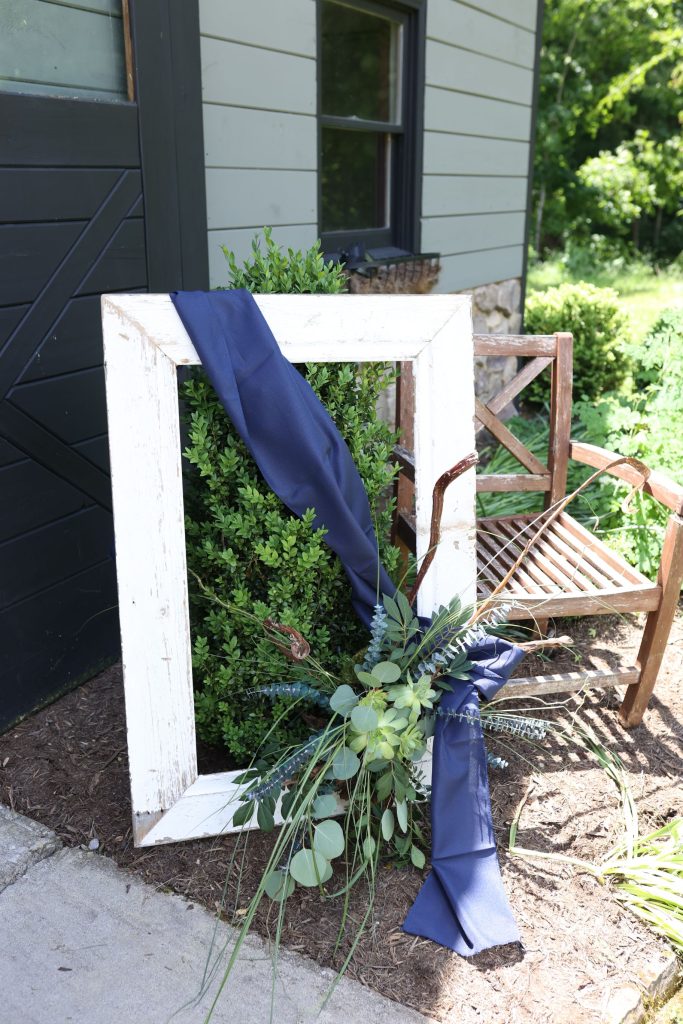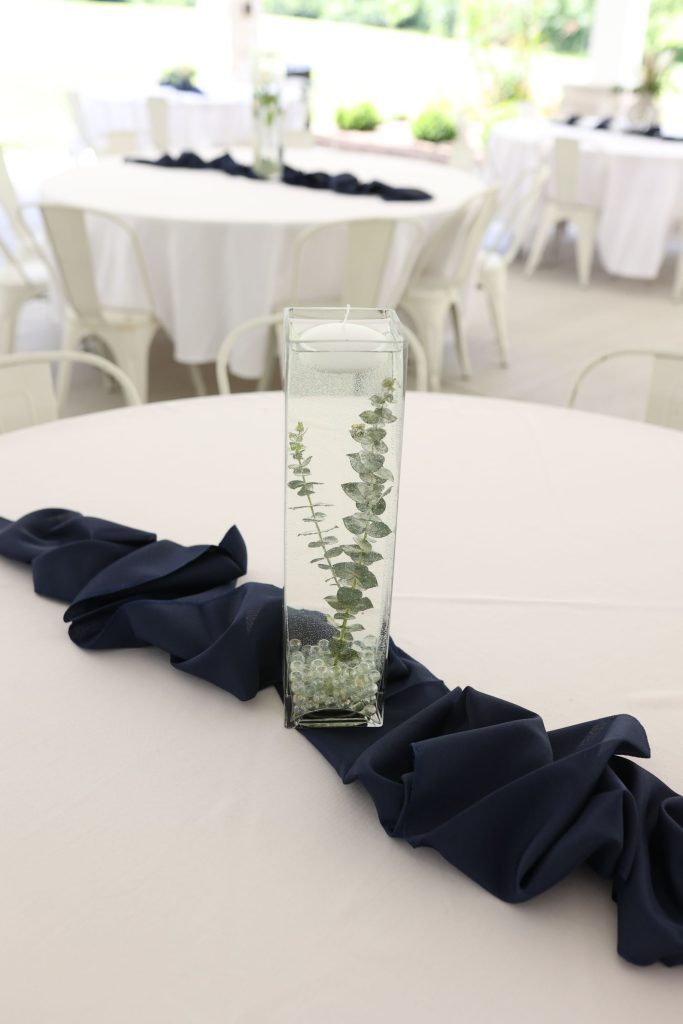 This week's real Virginia weddings tale comes from Lexi and Devin, college friends who became so much more.
"Devin and I met at Lincoln Memorial University during my Junior Year and his Sophomore year in math class. Devin played baseball and I played basketball. We hung around each other in our friend groups until we finally figured out there was something there."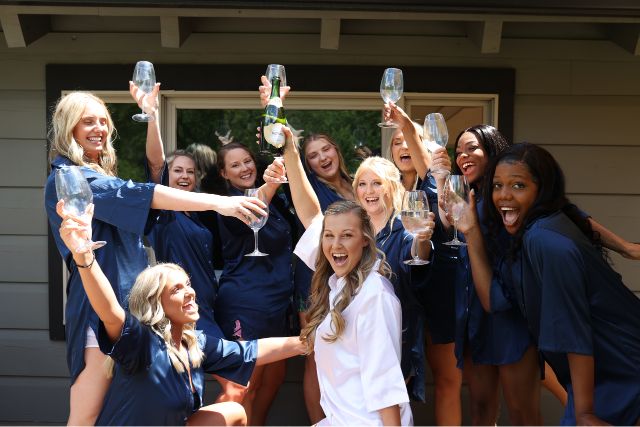 The pair had their first official date at a local Mexican restaurant near their college. "It was after I had gotten out of basketball practice and I came out to a text from him where he had asked to go get dinner. So, I rushed from practice to hurry and get ready as fast as I could. Dinner went great and needless to say we have a lot more Mexican dinner dates."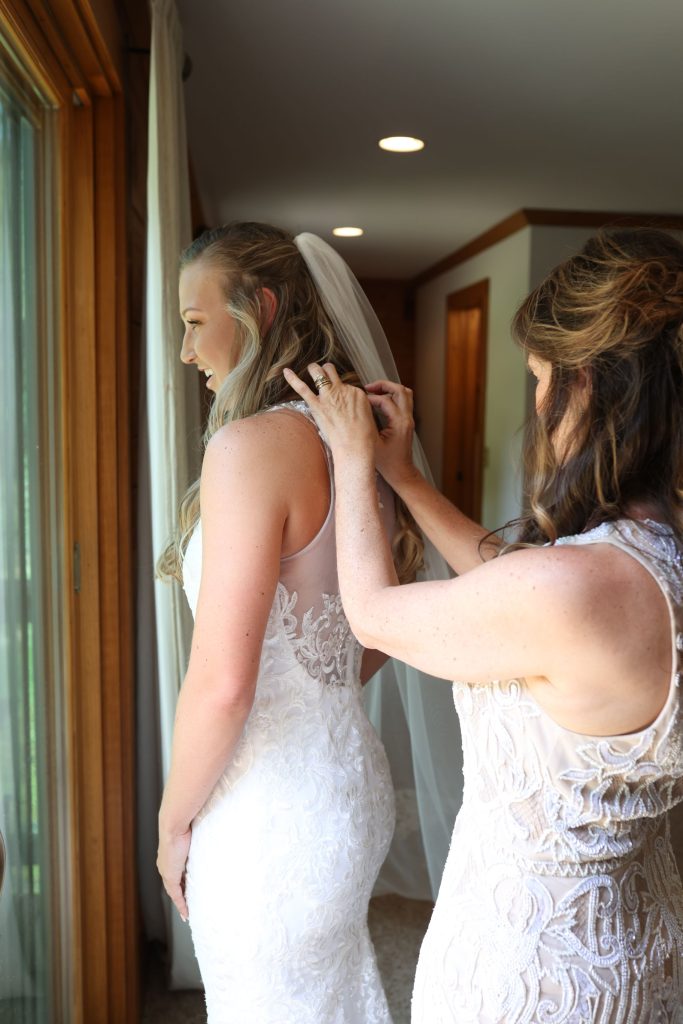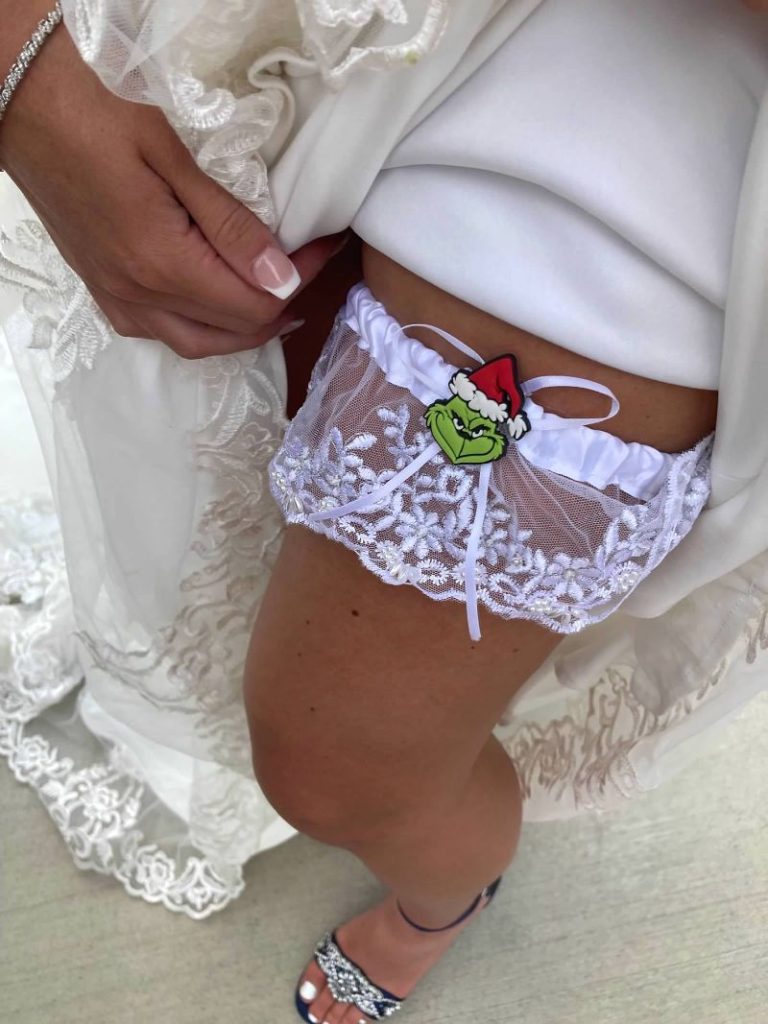 The Scoop:
Bride: Lexi, 24, Manager, Kwik Kafe Co, Inc.
Groom: Devin Michael Morris, 23, Lineman, Star Construction
Wedding date: June 4, 2022
Number of guests: 180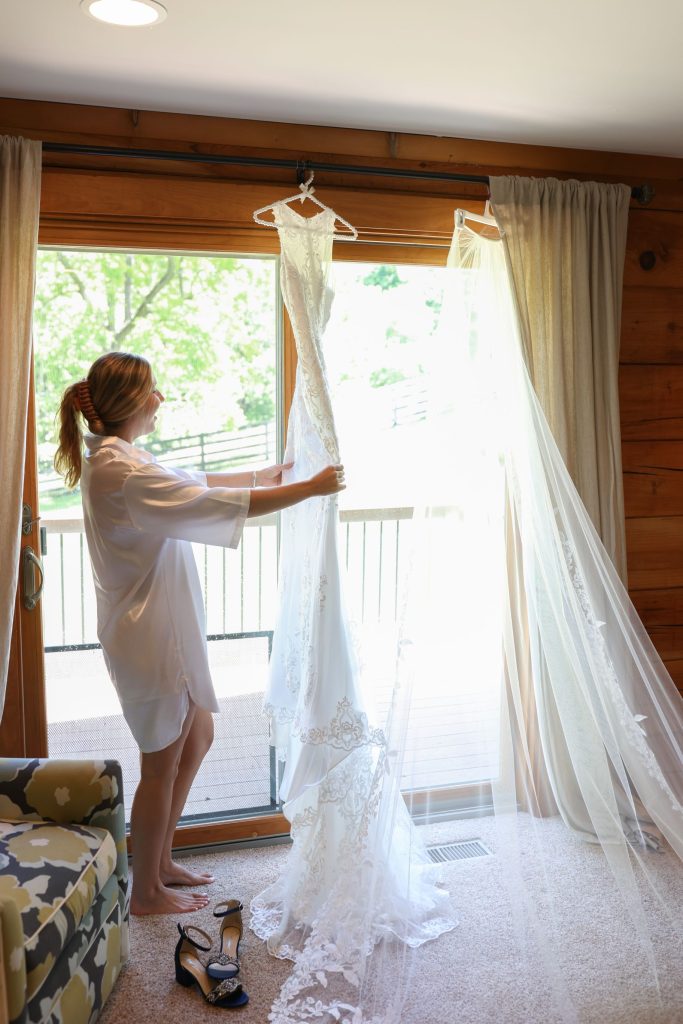 "A few things made my wedding super unique. First off, all the flower arrangements were created by my grandparents who have owned their flower shop for 40 years. They retired in January but came back to do their last and final wedding which was mine. My grandfather made my bouquet and he also made my mother's, which is very special to me.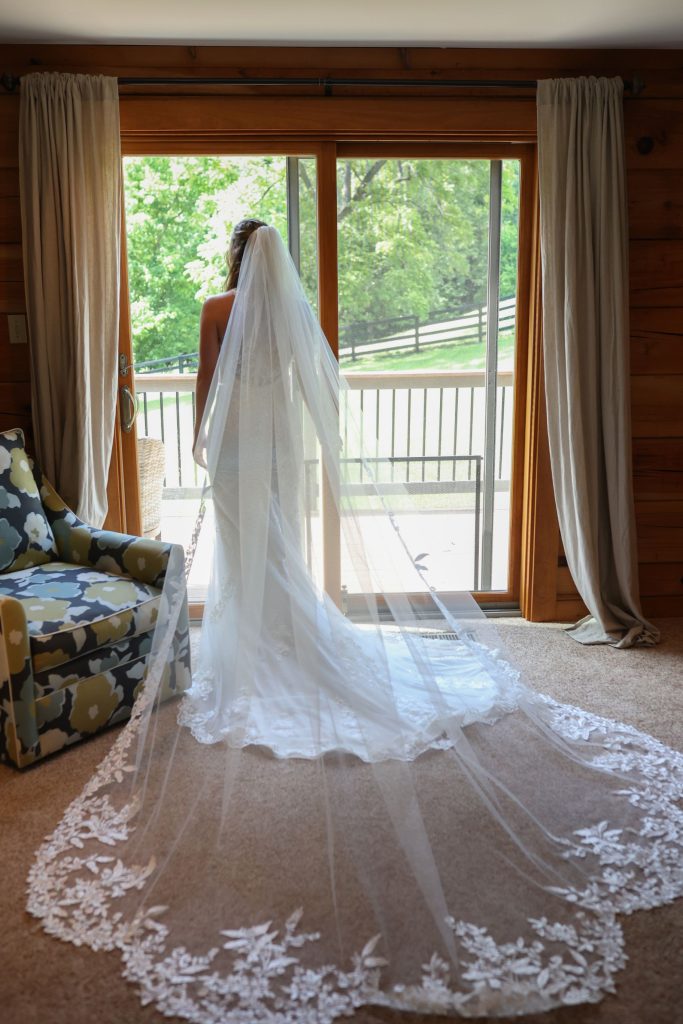 "Secondly, Dana at Buckeye Farms allowed for our whole wedding party to stay at the house on the venue from Thursday to Sunday. This allowed for us to spend quality time with our wedding party before the wedding and after the wedding to create memories that we will never forget.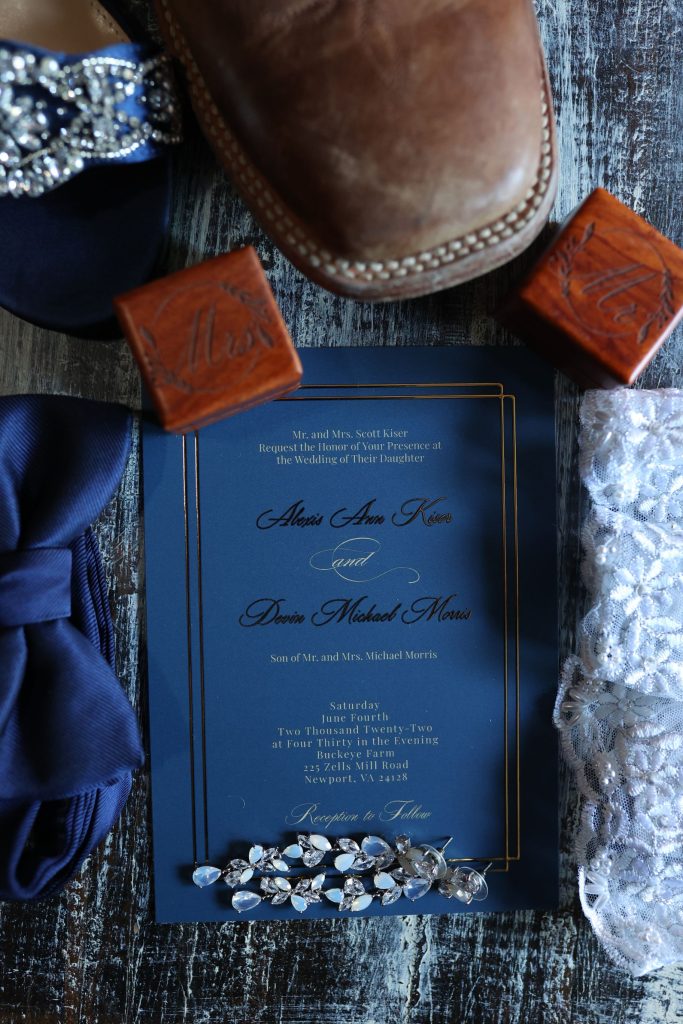 "Also, a lady I had known and worked with for a while shared one of her wedding traditions with me. When she got married her and her bridesmaids ate fudge rounds on her wedding day. Now on her anniversary she gets fudge rounds and shares them with her "sisters" that are there with her on that day. The day of the wedding she came into the room a few minutes before the wedding and she gave me and all my bridesmaids fudge rounds. She shared her story with them as we all ate fudge rounds. I will now get to carry on this tradition. Lastly, Your Grate Escape, the catering company created a fresh nacho bar for appetizers, food stations for the meal and late night fresh pizza in their pizza oven for the late night party."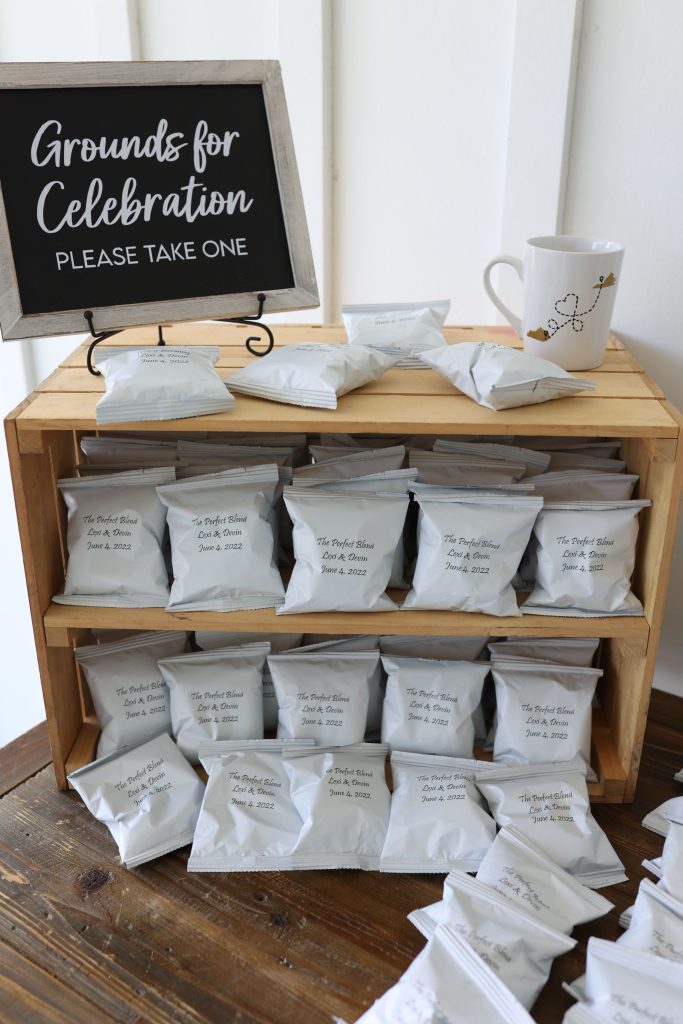 "A funny story about my wedding dress is that it was found exactly like my prom dress. I had tried on many dresses and I was about done with dress shopping. My mom was looking at all the dresses and finds one. She runs it up to the dressing room and was wanting me to try it on. I did not want to try on anything else, but I did. Ms. Diane zipped my dress right up and says 'This fits you like a glove.'
"I walked out and looked at my mom, knowing she had found my dress…again. My dress was a trumpet fit and had lots of lace. My favorite thing about my attire was my veil. My veil was cathedral length and I was not leaving that store without that veil. I would have worn blue jeans down that isle as long as I had that veil. It made my dress!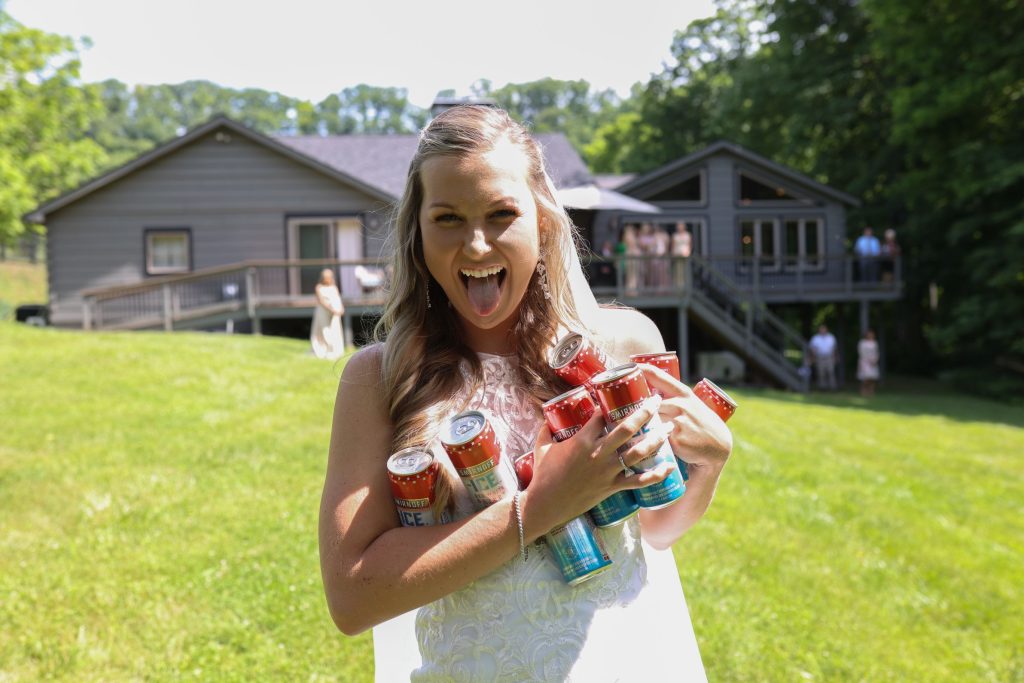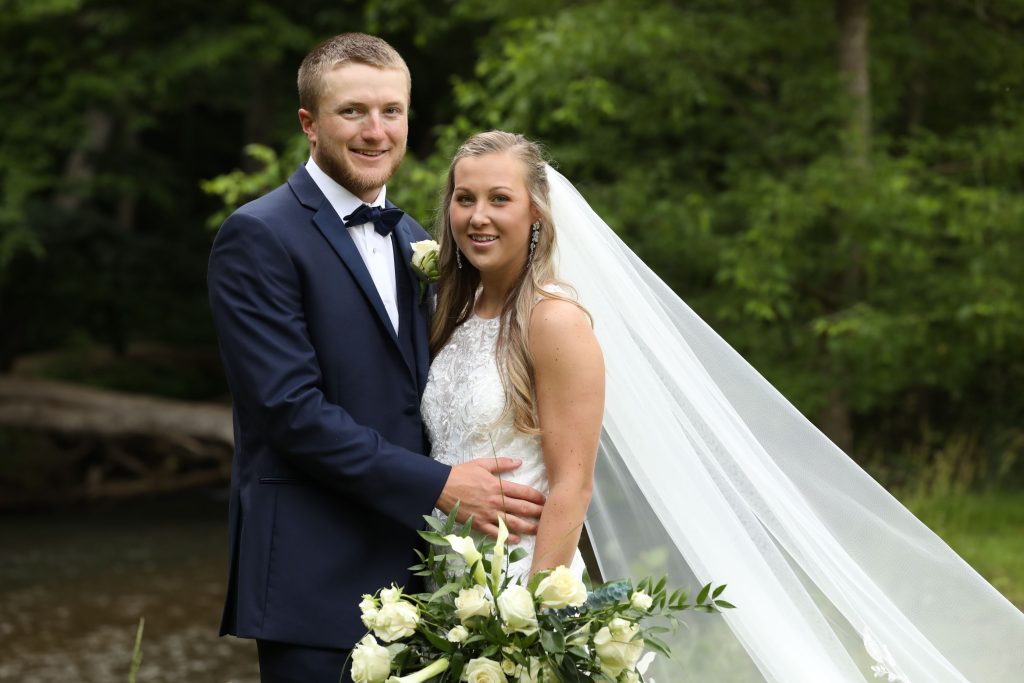 "A special element to my wedding attire was that I had a Grinch sown onto my garter. I am so obsessed with the grinch, so obsessed my whole bachelorette was grinch themed. So, I had to have it incorporated into my wedding day attire somehow. The garter was just the place for that. My bracelet I wore was my sister-in-law's to be. She let me wear it as my something borrowed. She wore it on her wedding day and we decided that we are going to start a tradition with that bracelet being our something borrowed for weddings. Lastly, my something old was my great grandmother's pearl earrings. They were so small and nobody probably noticed them but they meant so much to me and
gave me a sense of her being there with me on my big day. I also did a wedding outfit change. I changed into a completely sparkly white jumpsuit. After Devin and I did our send off, I took my dress and veil off and came back in my jumpsuit for the after-party. It sparkled in all the party lights."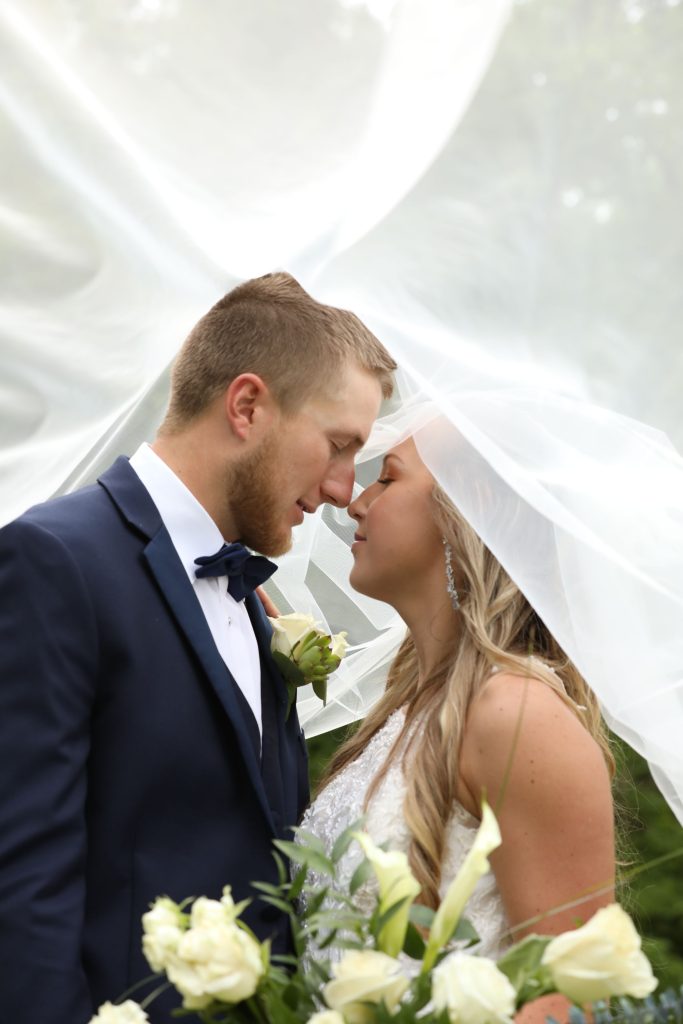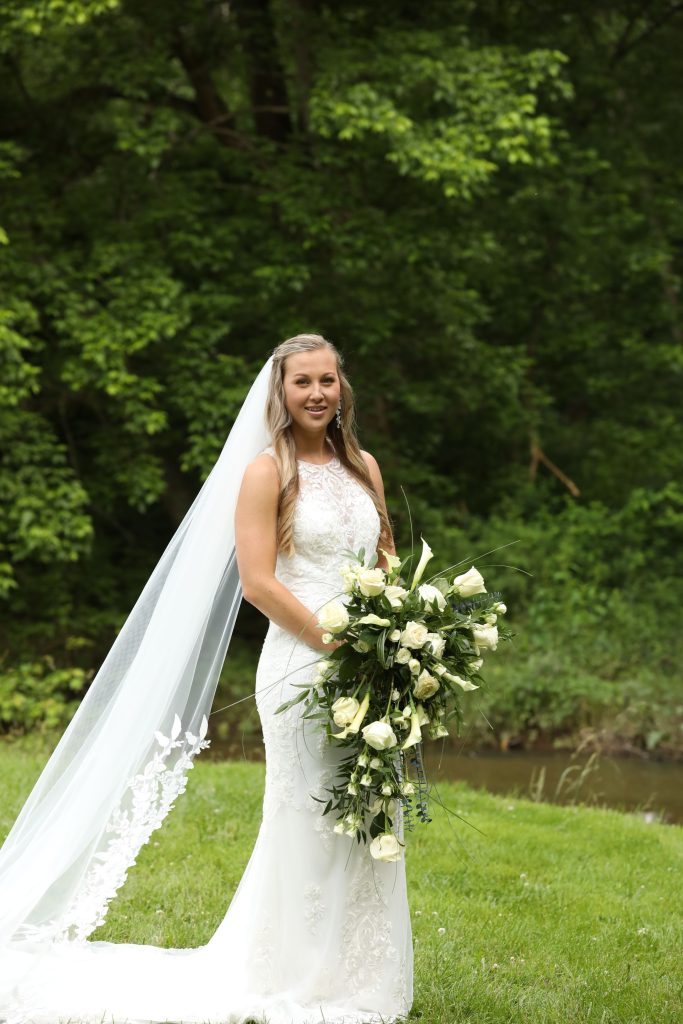 "The bridesmaids' dresses were champagne colored. They all got to pick out what dress they wanted. They came from a variety of stores. This helped me get the different styles, textures, and designs that I was envisioning. This way they got to pick something that they loved, and they felt beautiful in."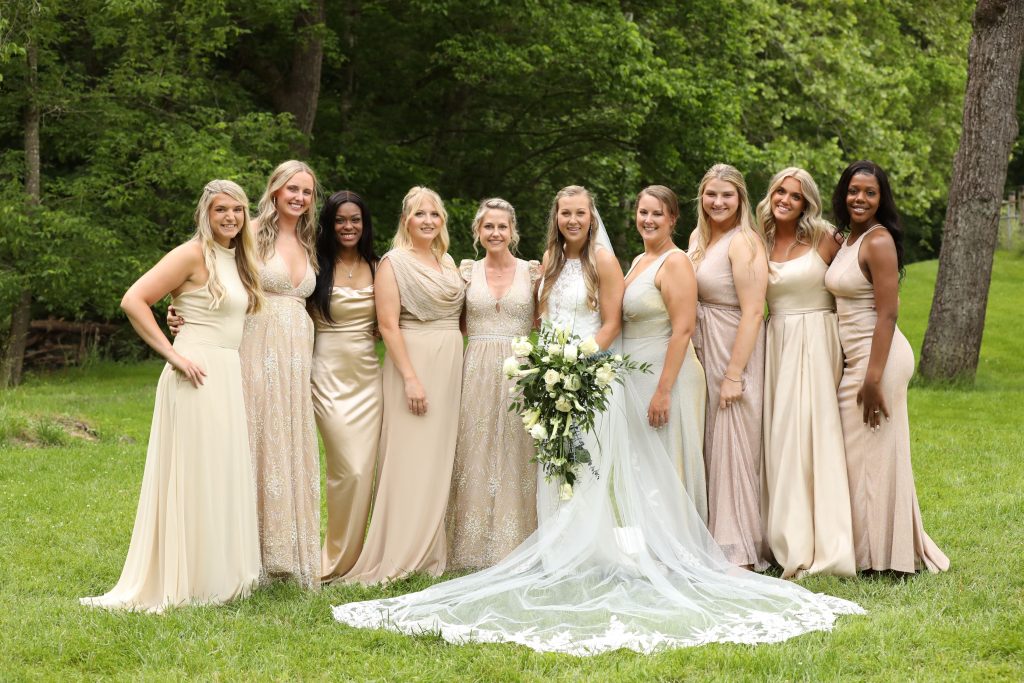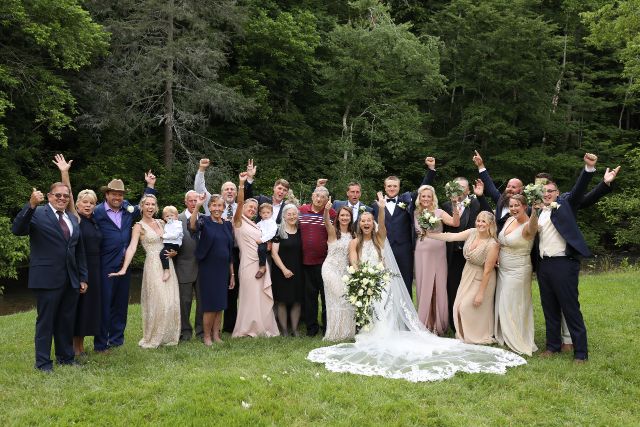 "The main reason we chose our venue was because we had room for all of our wedding party to stay in the house together. This was amazing because we got to spend time together in the days leading up to the wedding and then the night after the wedding was over. We created so many memories in that house, especially hanging out on the porch. We got to get ready together for the wedding. It honestly felt like a big sleepover. Also, Devin only asked for two things when planning for the wedding. One was magnets as save the dates and the other was having water on the venue, which made Buckeye Farm the place for us. A creek of water was flowing behind us during the ceremony.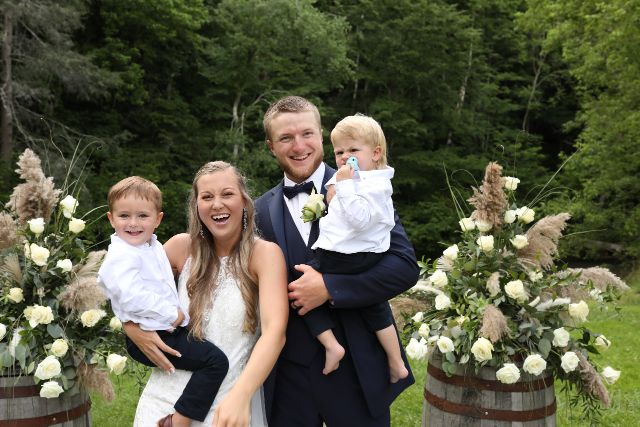 "Almost all my college teammates and all my college coaches made it to the wedding. Devin had many college teammates come as well. My best friend from England flew in for the wedding and he actually rode with us to Charlotte as we were going to fly out to Jamacia and he flew out of the same airport to go back home. Also, my family has a family business, we invited many of the employees that have all basically watched me grow up. It was amazing to have all of them on my big day.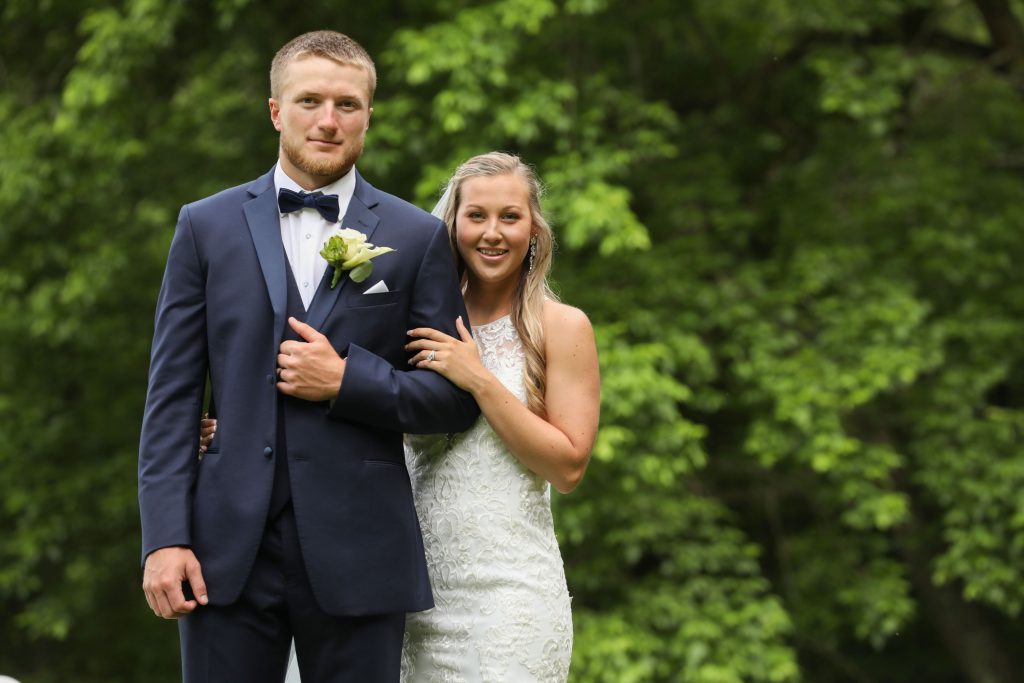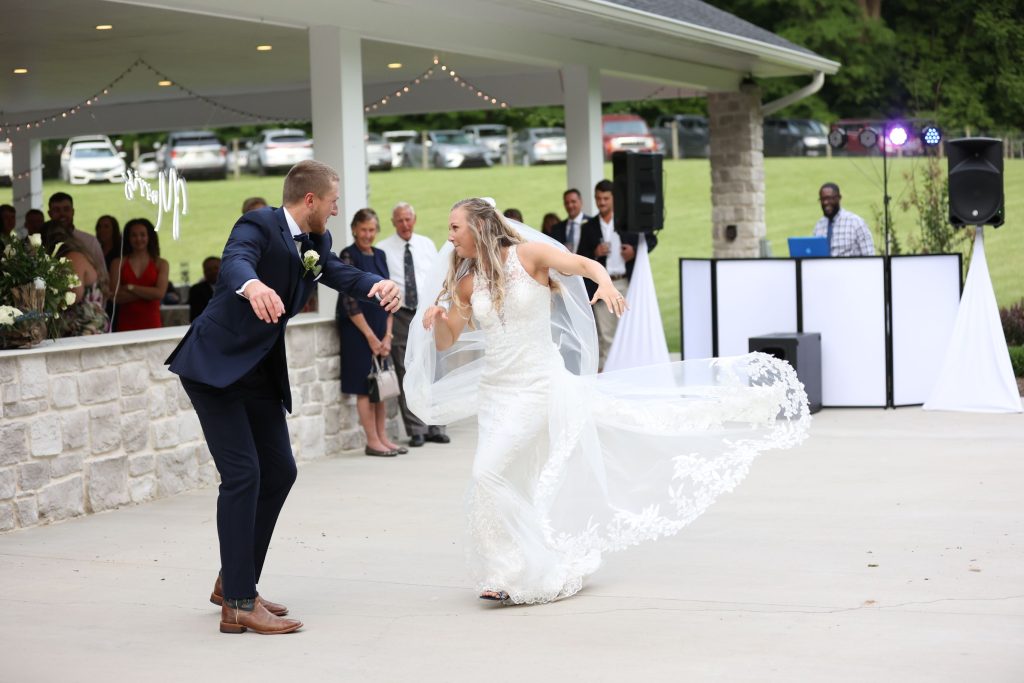 "The only true inspiration I had for my wedding was my mom's wedding bouquet. She had some calla lilies and curly willow in hers. I encorported both in mine and had my grandfather make it just as he did hers. I also took the curly willow and planted it. She did this and there is now a huge tree in my grandparthers back yard. We say that's what 26 years of marriage looks like.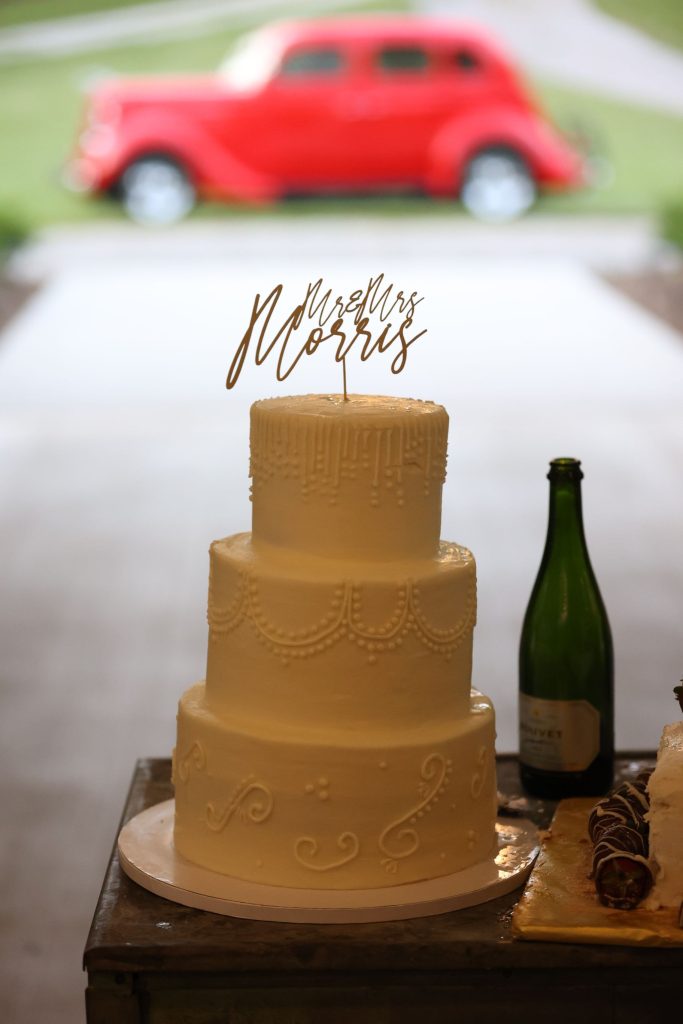 "I kind of made up my own term for the wedding décor. I called it 'Rustic Glamour.' I had a lot of wood and distressed older items such as the table that held my cake, the barn, and the drift wood that held beautiful flower arrangements. The glamour comes from the sparkly dresses and shoes, and the white flowers and the Morris neon sign. My jumpsuit from my outfit change also embraced the glamour part."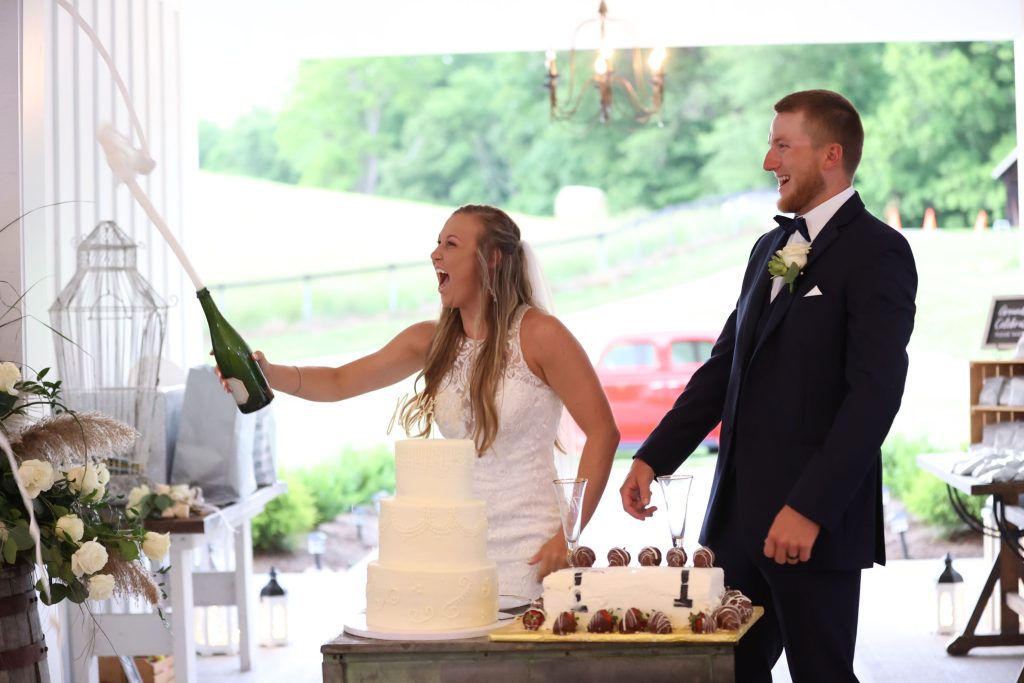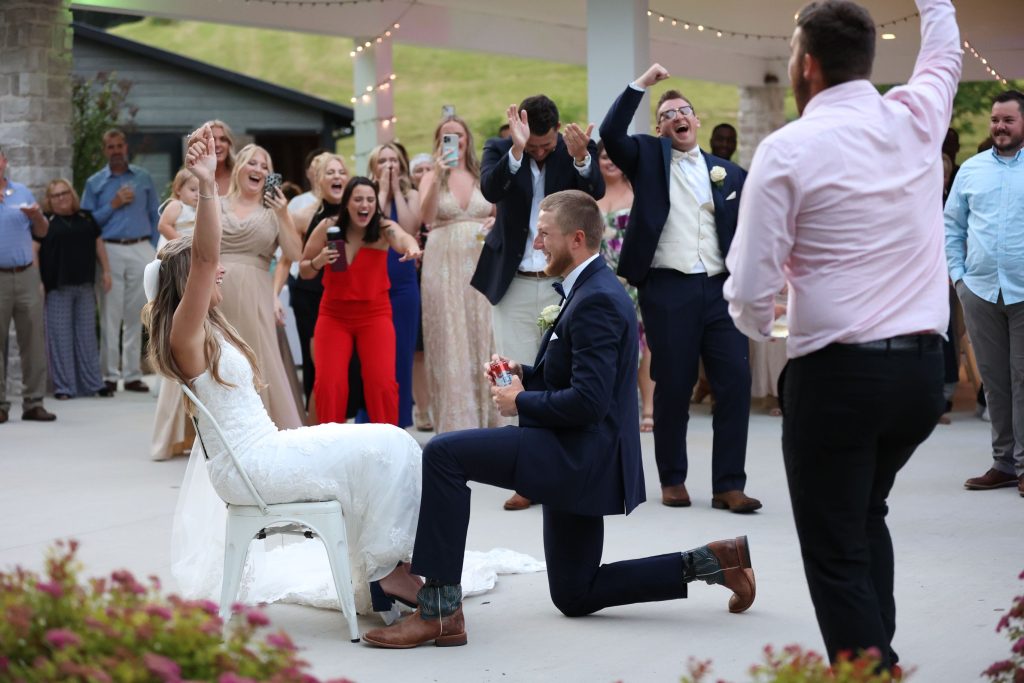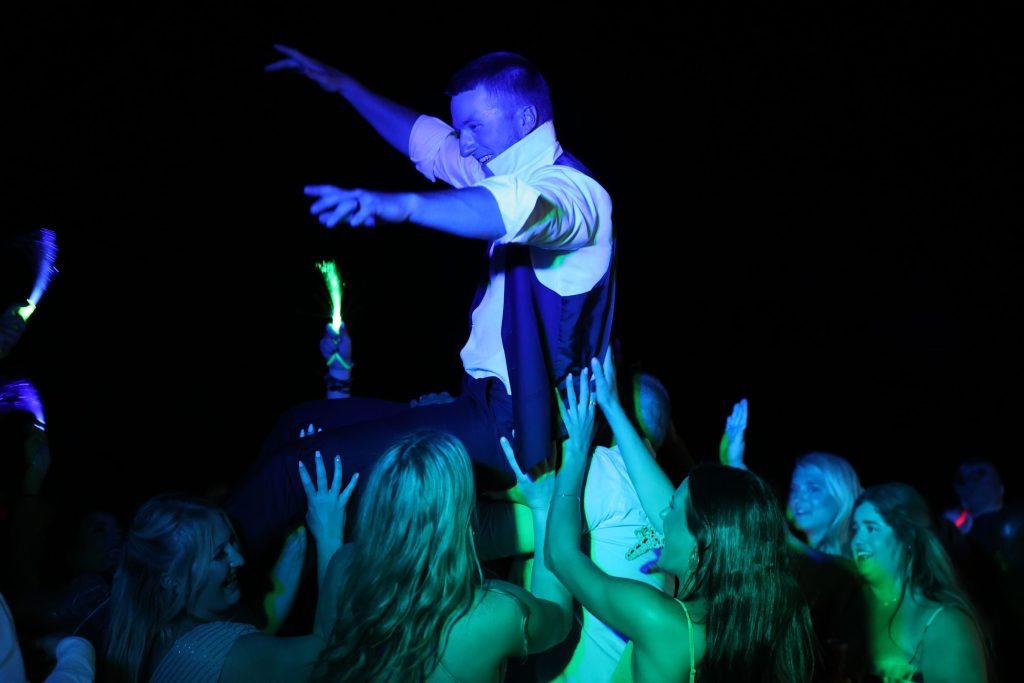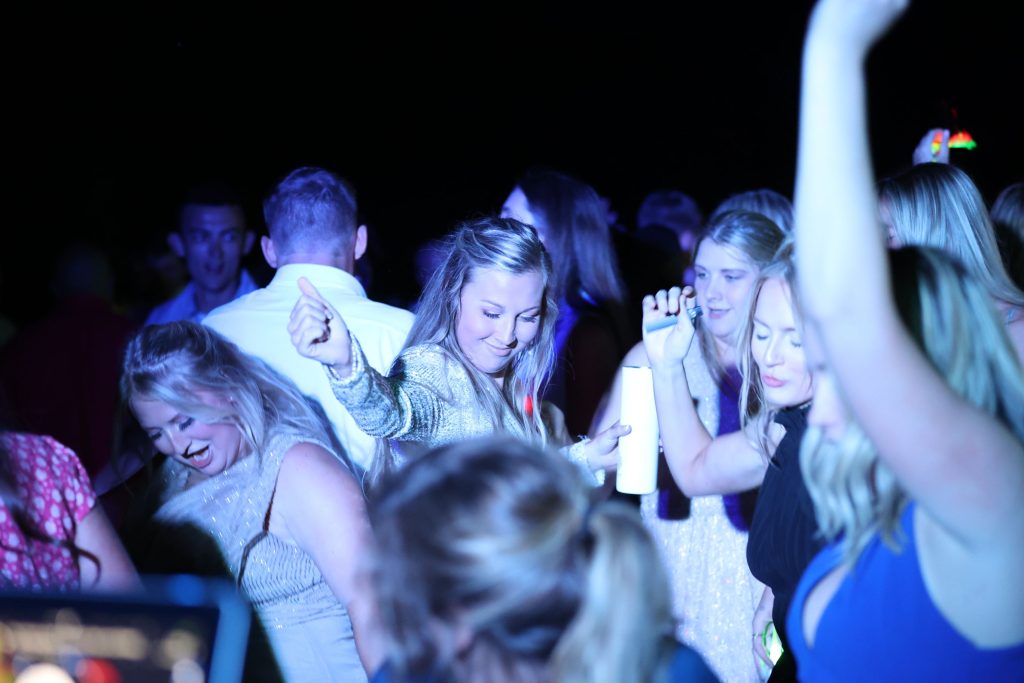 "All our vendors were local Southwest Virginia business and I think it would be a great opportunity to feature all of them. Every one of them did a great job of making our wedding the perfect day and I would love to see more brides work with these amazing vendors because they listened to what I imagined the day being like and made it happen. The words of Advice I would have are, do not stress out the last few weeks or days before your wedding. Take it all in, every moment. Your day is going to be perfect and the day you have dreamed of. Do not let worries or stress take away from what really matters, you getting to marry the love of your life. You will look back on all of memories, pictures, and videos and realize that that was the best day of your life."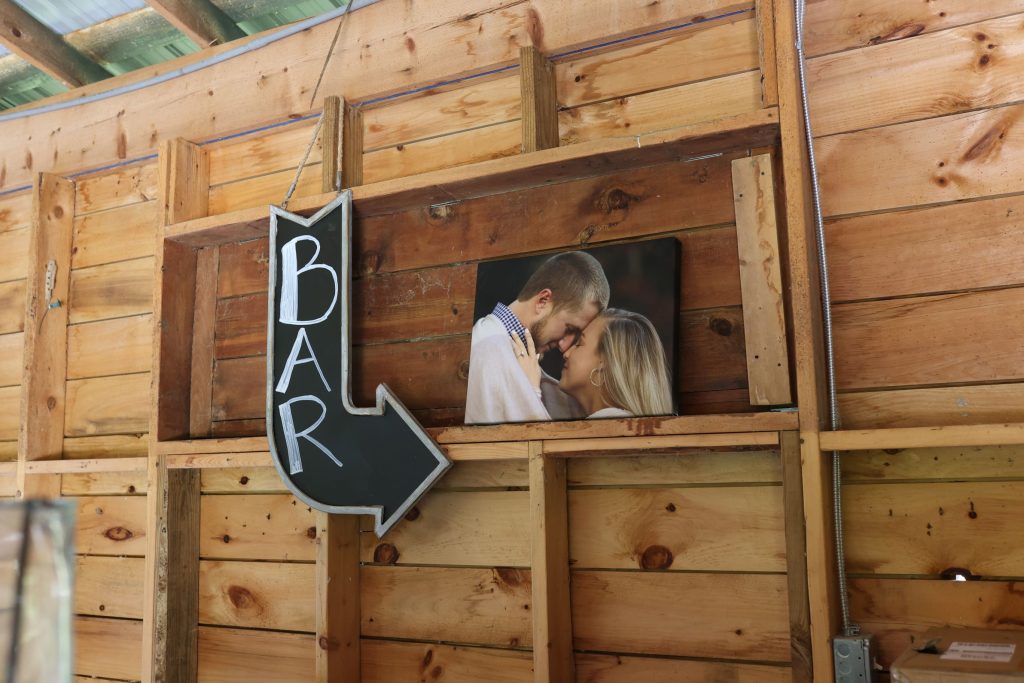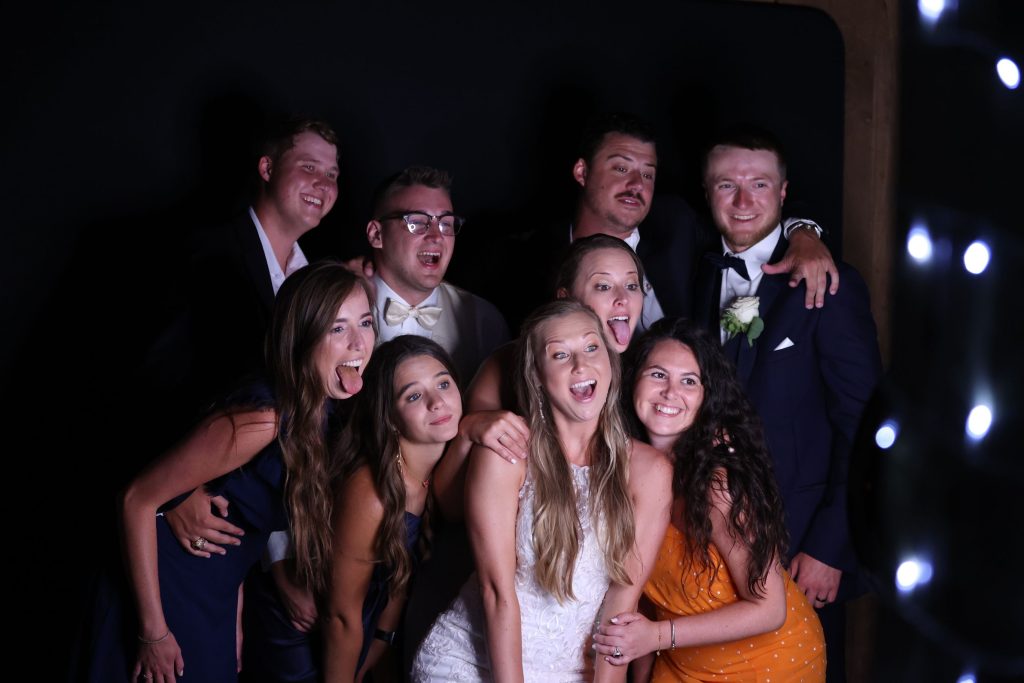 Vendor Credits
Venue: Buckeye Farms, Newport, VA
Photographer: Emily Ball, Richlands, VA
Videographer: Micah Barrett, Charlottesville, VA
Day of planner: Melissa Guynn and Andi Lowe; Narrows, VA
Officiant: Bill Lykins, Memorial Baptist Church Bluefield, VA
Gown & Veil: The Gilded Gown
Shoes: Betsey Johnson
Hair: Jordan Maney
Makeup: Mckenzie Riffe
Bridesmaids' dresses: Davids Bridal, Azazie, ASOS, Baltic Born, and other various brands
Formal wear: Dions, Hazard, KY
Invitations: Truly Engaging by Magnetstreet
Flowers: Ken and Martha Pennington, Former Owners of Roller Floral, Bluefield, WV (Bride's
grandparents)
Rental equipment: Aztec Rental Center, Christiansburg, VA
Photo booth: Clear Choice Photo Booth Amy Cantrell, Roanoke, VA
Catering: Clint Neel, Your Grate Escape; Tazewell, VA
DJ: Mike Henry, Bluefield, VA
Cake: Amy Kukeatinun, Absolutely Sweet, Saltville, VA
Favors: Becky Day, Ellis Coffee
Honeymoon: Sandals Southcoast in Whitehouse, Jamaica