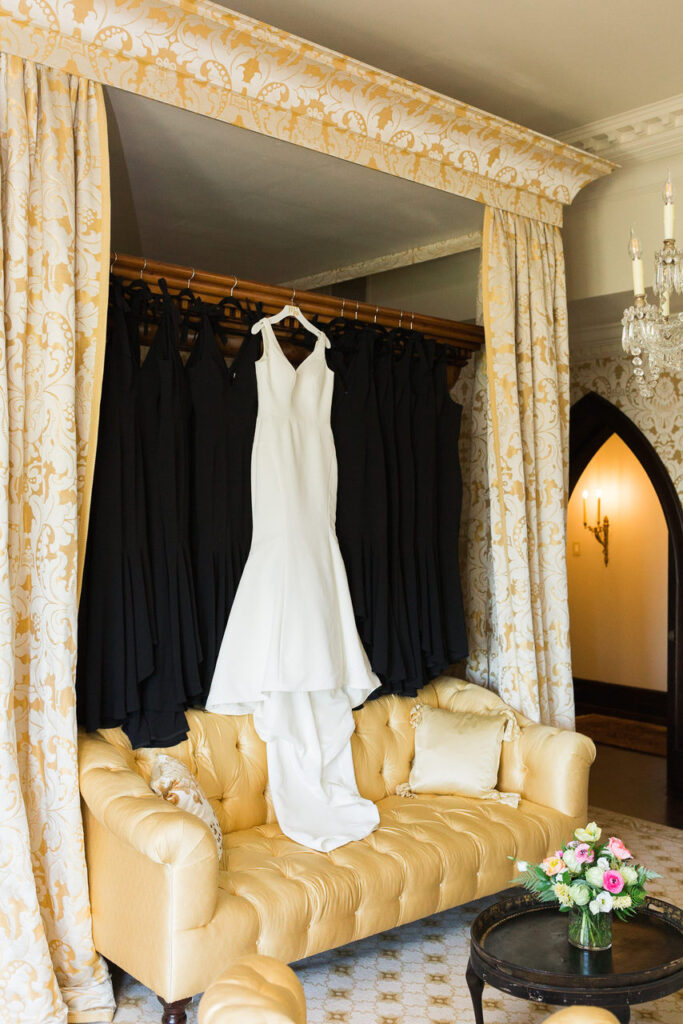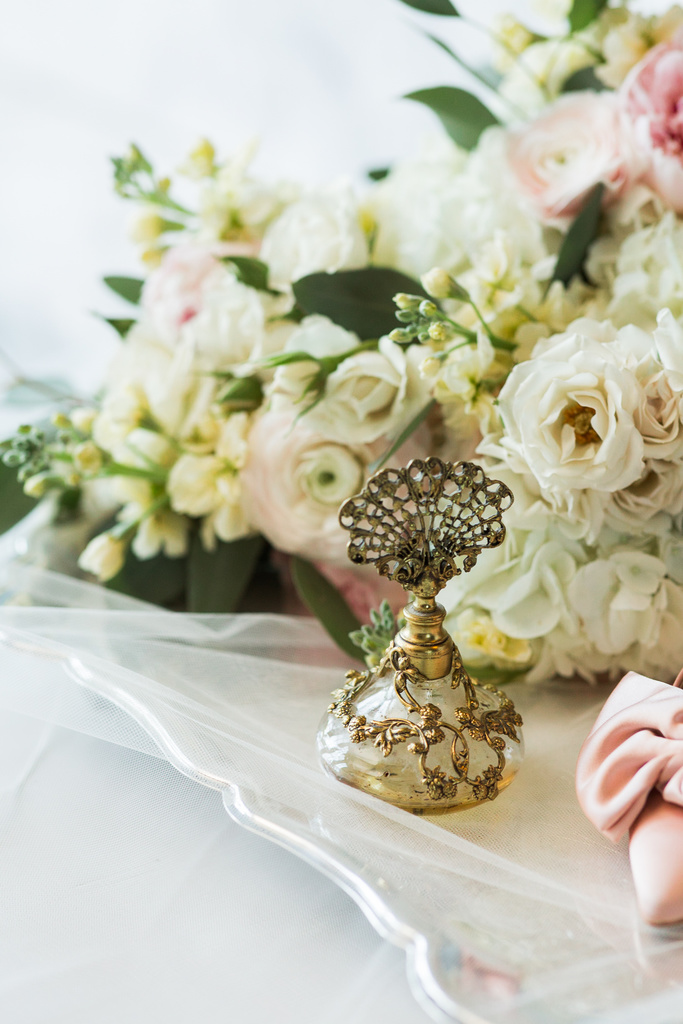 This week's real Virginia weddings story tells of the love of high school sweethearts matured into true, lasting romance and love.
"Ben and I met in high school. When we started dating in May 2011, he was a senior just a few weeks from graduation and I was in my sophomore year. When we married in May 2021, we were just weeks shy of our 10th anniversary together."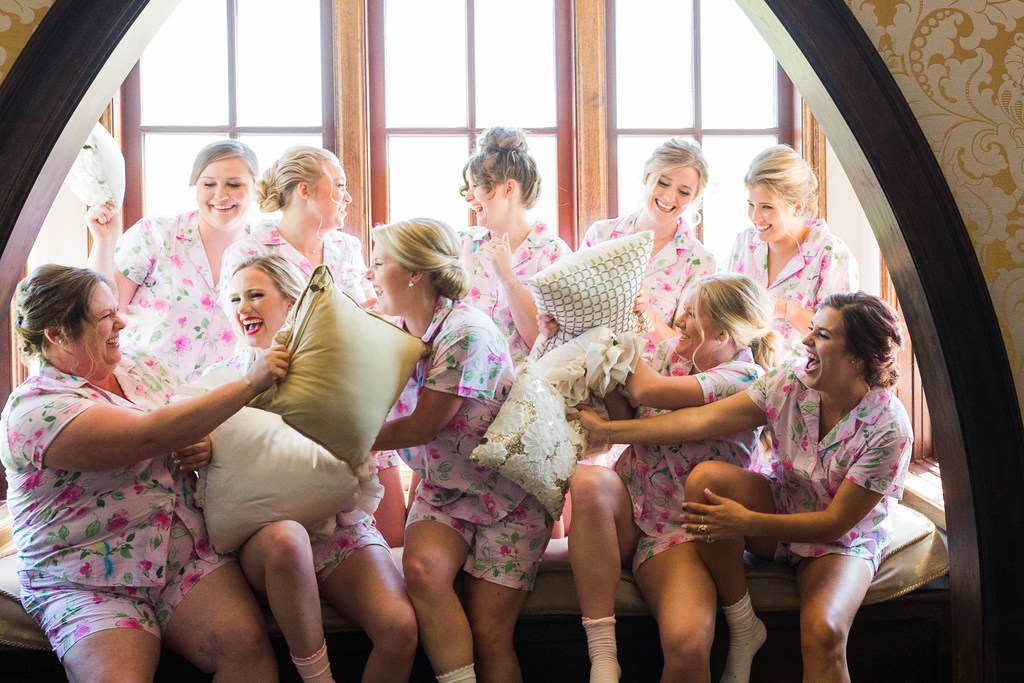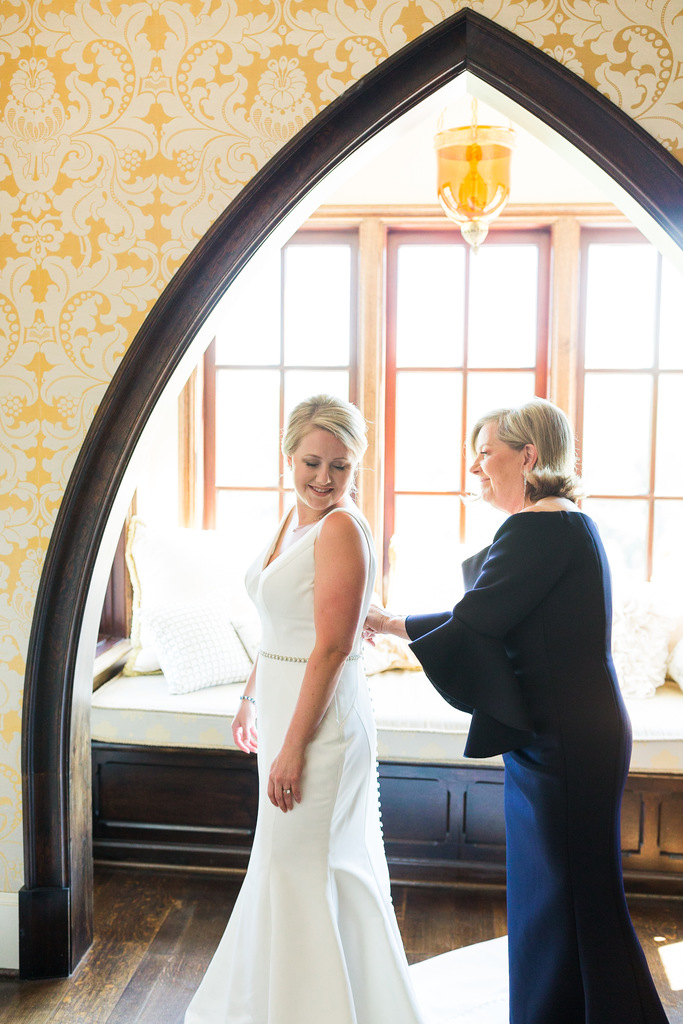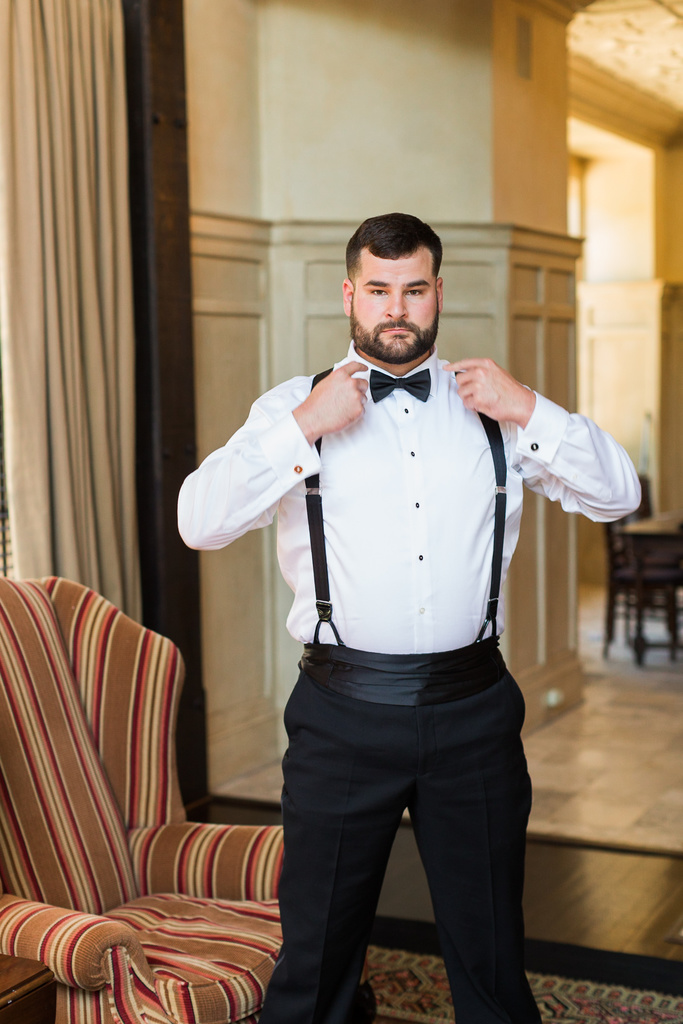 THE SCOOP
Bride: Lucy, 27
Groom: Ben, 29
Wedding date: May 1, 2021
Number of guests: 125
For their special day, Lucy and Ben included many special touches that reflected their lives together and as they grew up. "My husband grew up on the water in Gloucester. We've always had fresh seafood as an integral part of special events and holidays, so it seemed only natural to add that element to our wedding as well a raw oyster bar during cocktail hour and hand painted oyster shell napkin rings at every place setting. As a special bonus, my mom painted the shells placed at the head table."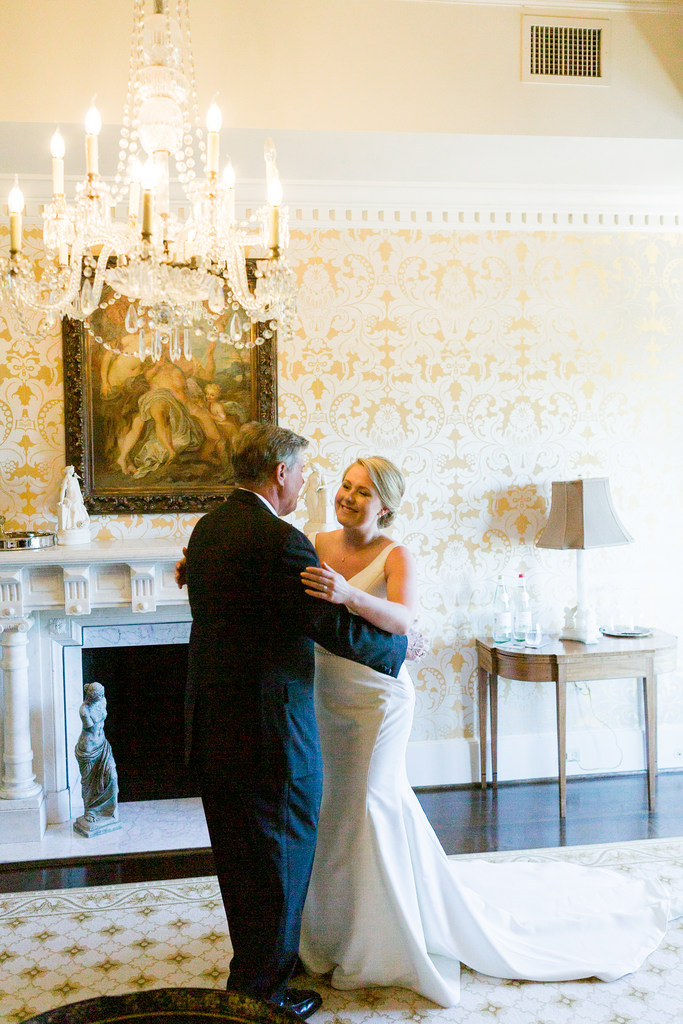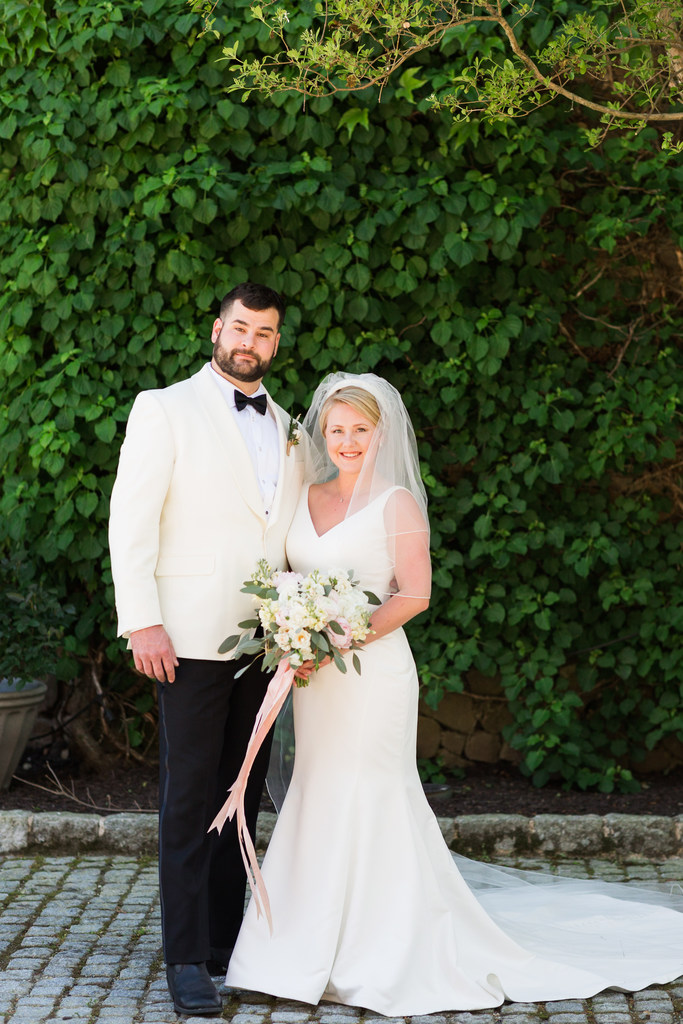 Additionally, "Ben and I both went to single sex colleges – Ben to Hampden-Sydney College, Lucy to Hollins University. Many of our college classmates knew each other well from our many years going back and forth between the colleges on weekends. We had our school pennants with us for photographs!"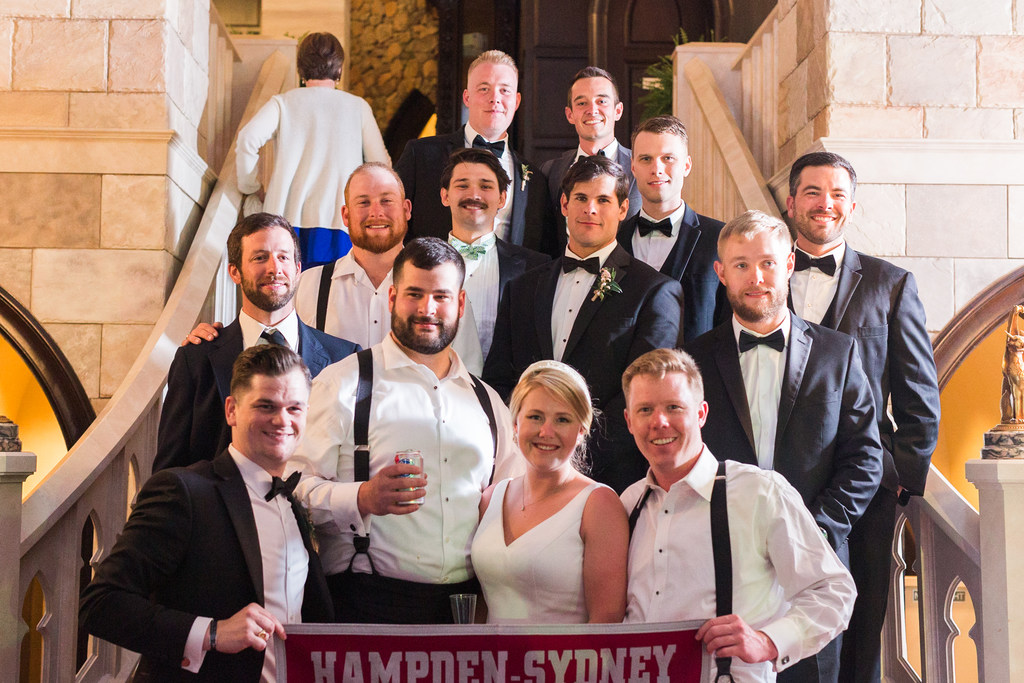 Lucy wore a white satin fitted gown by Stella York, style #6742. The dress has a V-neck front and low back with a long train featuring covered buttons the length of the train. "It fit right perfectly, needing alterations only for length! I fell in love with the fit and its elegant, classic, tailored look."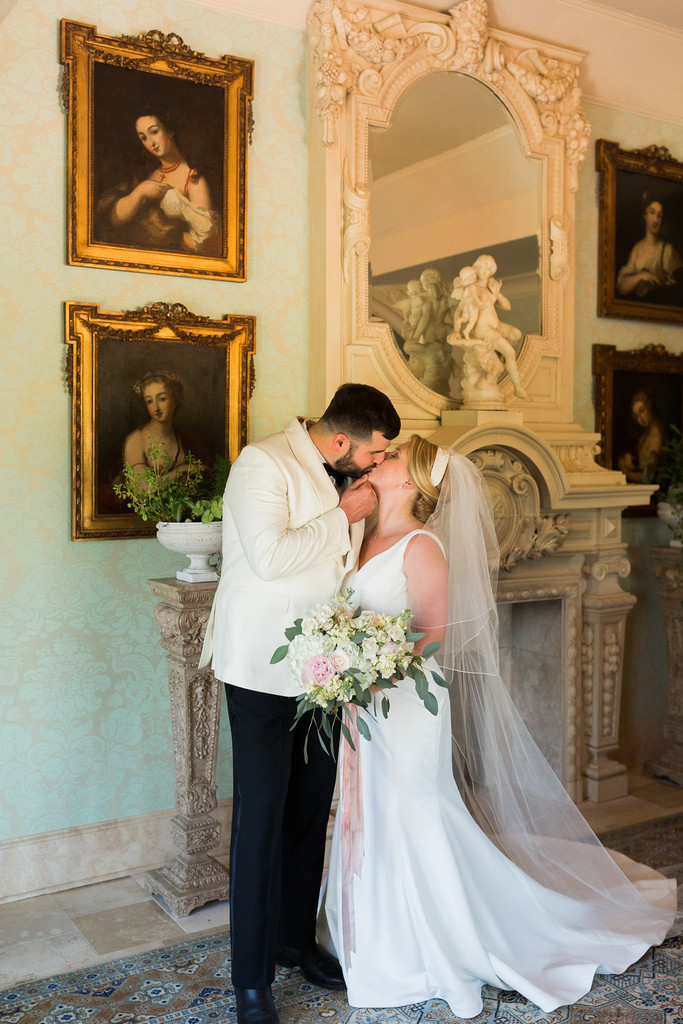 "My pink satin heels and pearl beaded sash were from Anthropologie's Bhldn line and tied in with the satin dress and mixed pearl and diamond earrings I wore. For my something blue, I wore a blue jeweled bracelet Ben gave me for my 18th birthday."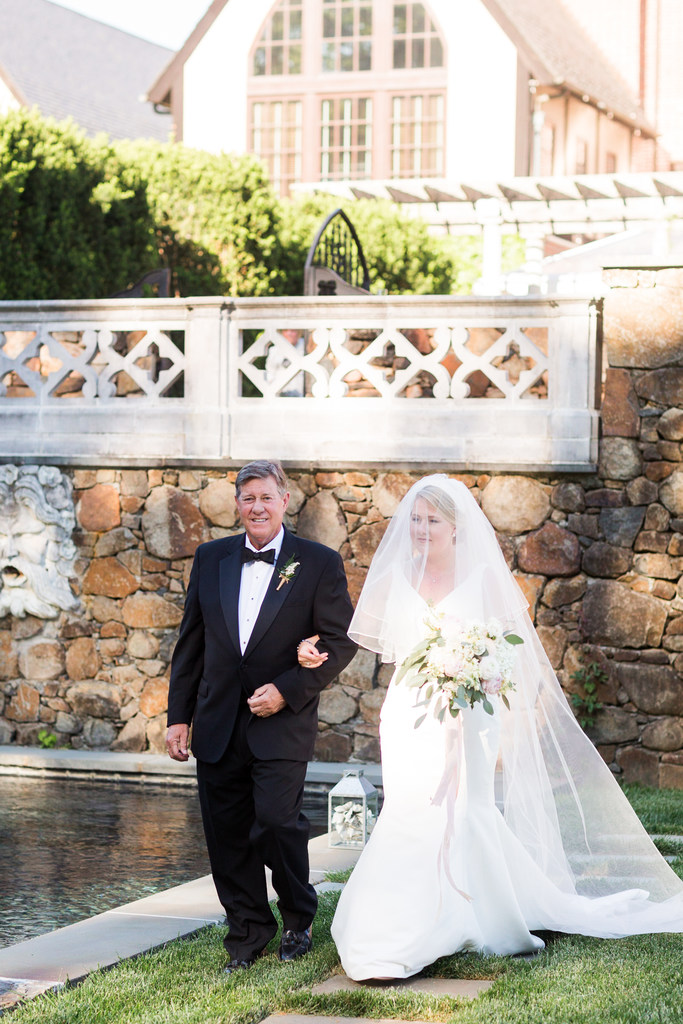 "I incorporated two family heirlooms into my wedding day attire. While I purchased my veil, I attached it to a pearl beaded headband my mother wore on the day she married my father. My ring was my maternal grandmother's, Karlys Benson, who passed before I was born. My husband gifted me a diamond necklace that matched the setting on my ring to wear on my wedding day, and I finished my wedding day look with a polished low bun inspired by Kate Middleton."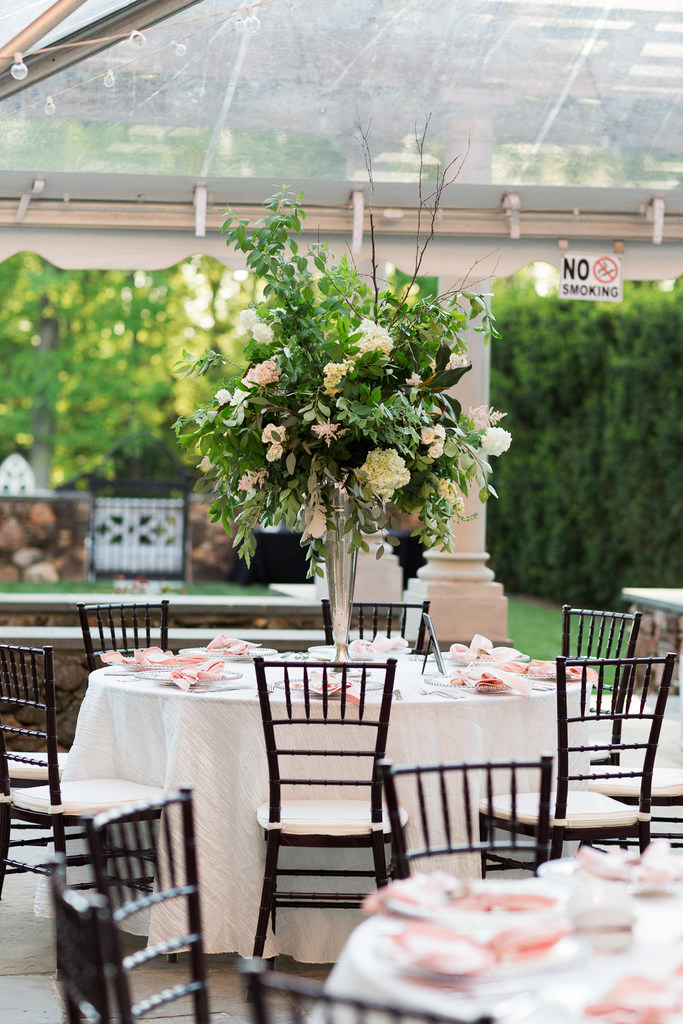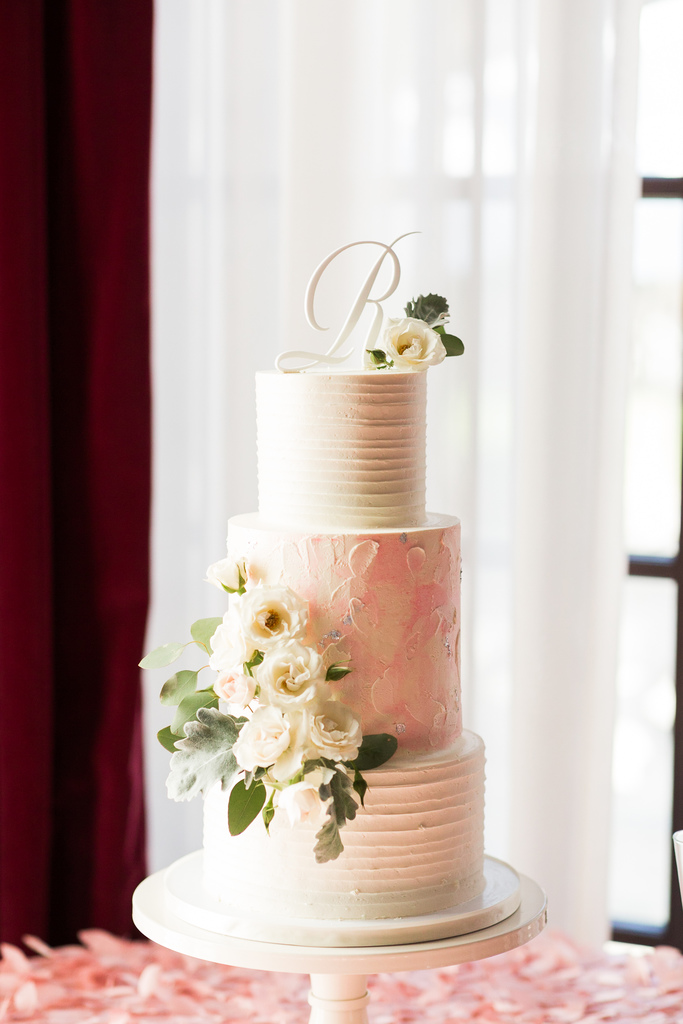 For the bridesmaids, Lucy "chose The Julia Dress by Dress the Population in black. The dresses came from Anthropologie's Bhldn."
"Our color palette of creams, soft pinks, and greenery came about naturally as we spent more time at our venue. Dover Hall is a spectacular and breathtaking venue- we didn't want to compete with the space but compliment it."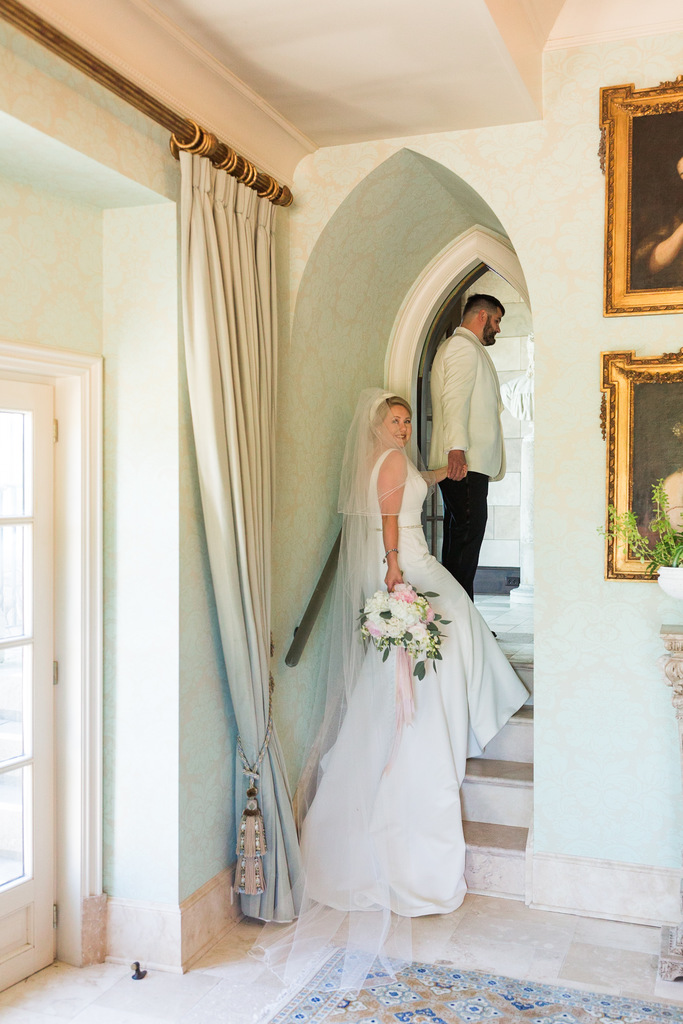 When trying to find the right venue for their special day, Lucy and Ben considered their lives growing up. "I grew up riding horses and spent several weekends a year showing at the Deep Run Hunt Club just down the road from Dover Hall. A month after Ben and I became engaged, I was watching a friend (and future bridesmaid) compete at the show grounds with my mom. On a whim, we stopped by Dover Hall for a tour since we were nearby. It matched with every checklist item I had: gorgeous grounds, equally special bride and groom getting ready spaces, Plan B indoor spaces that didn't feel like a Plan B, and options for family to stay on-property. It was the first venue I toured, and while I toured others just to be sure, Dover Hall was definitely the one."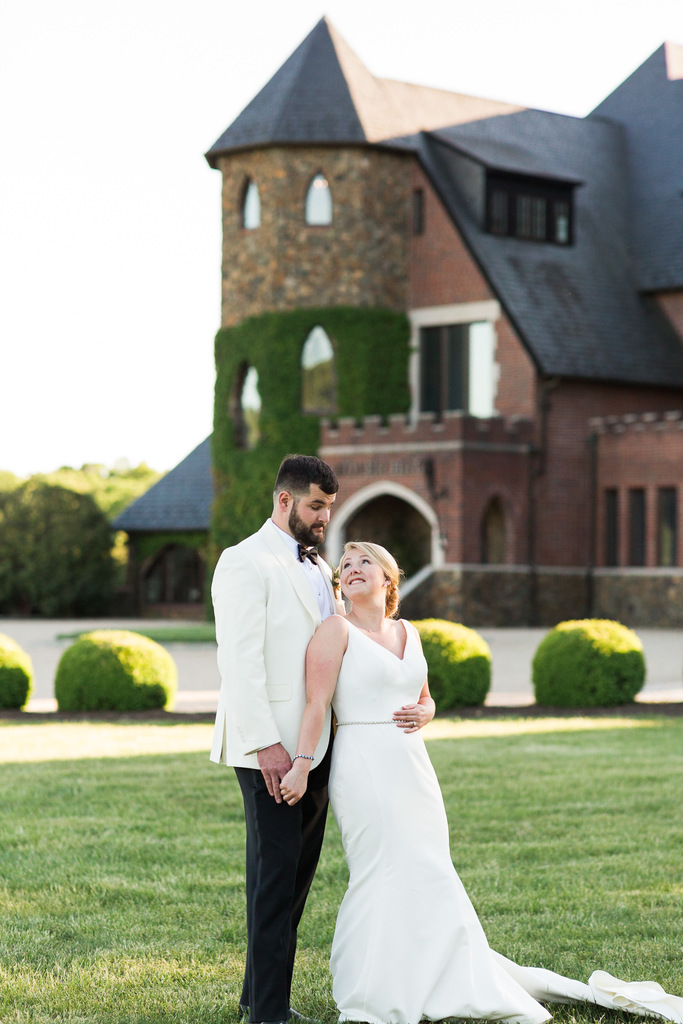 All their guests were special, but Lucy notes, "The former President of my college, Nancy O. Gray, attended the ceremony and cocktail hour. As Hollins is a small women's college, I had opportunities to work with Nancy on many occasions and she became a mentor to me. During cocktail hour, my Hollins classmates and I had a chance to take a photo with her and serenade her with a campus classic: Hollins-RAH!"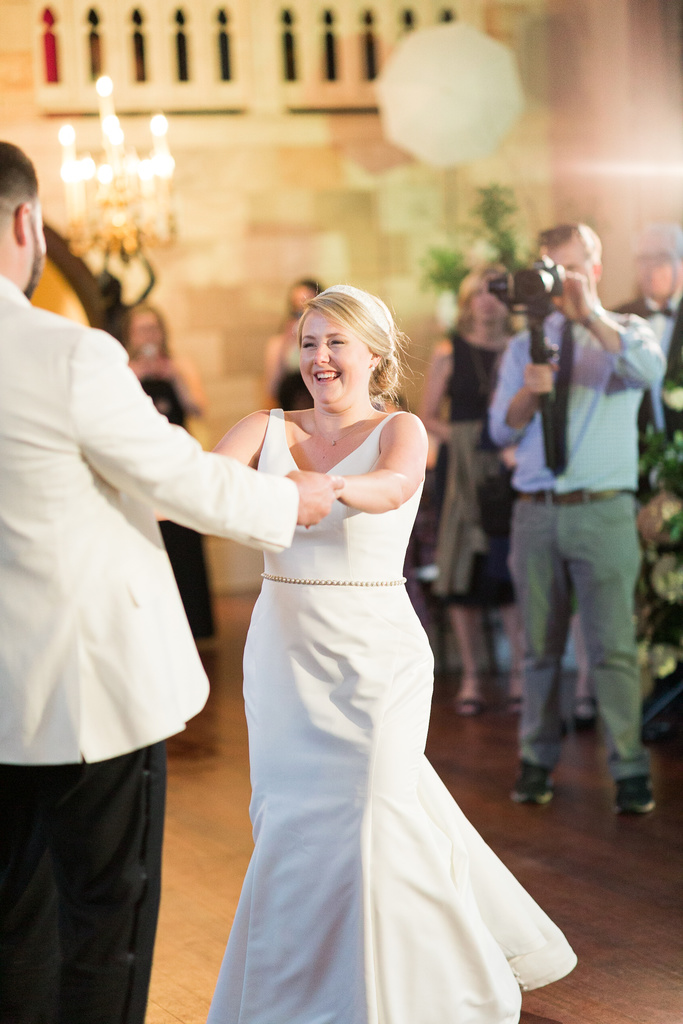 "Our wedding day officiant was a close family friend, Dr. Eric Hecker. His daughter Jacque and I become attached at the hip when we met in pre-k and have been best friends ever since. In March 2022, I served as her Matron of Honor at her Park City, Utah wedding.
"My maternal grandmother's wedding ring served as the inspiration behind my wedding vision. A classic Tiffany emerald cut diamond set between two diamond baguettes, it was simple, timeless, and elegant. It was so special to me that this ring came from my family."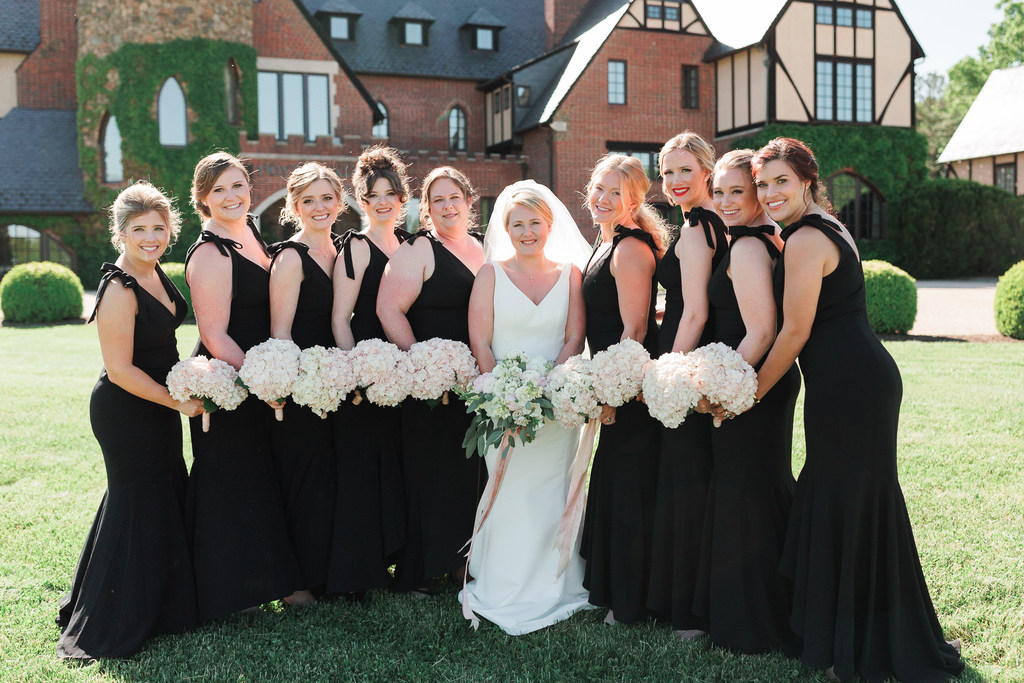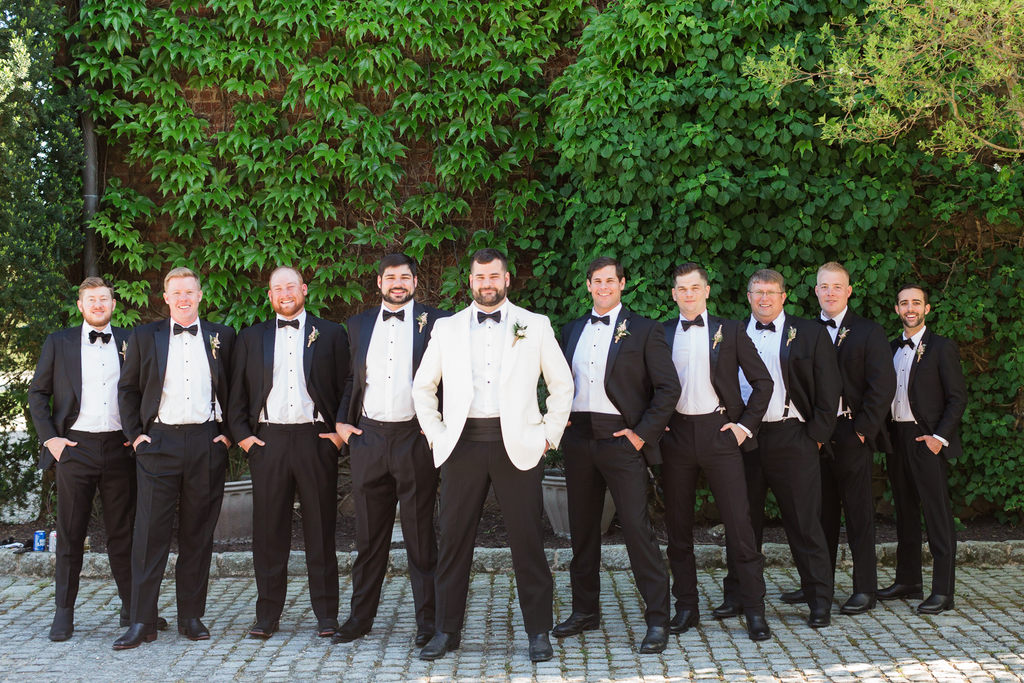 Lucy offers this advice to fellow couples planning their big day. "Pick the flowers, the invitation style, dress, or whatever it is that feels right to you, and don't agonize or have second thoughts. If you make those authentic choices, your wedding will come together and be exactly you."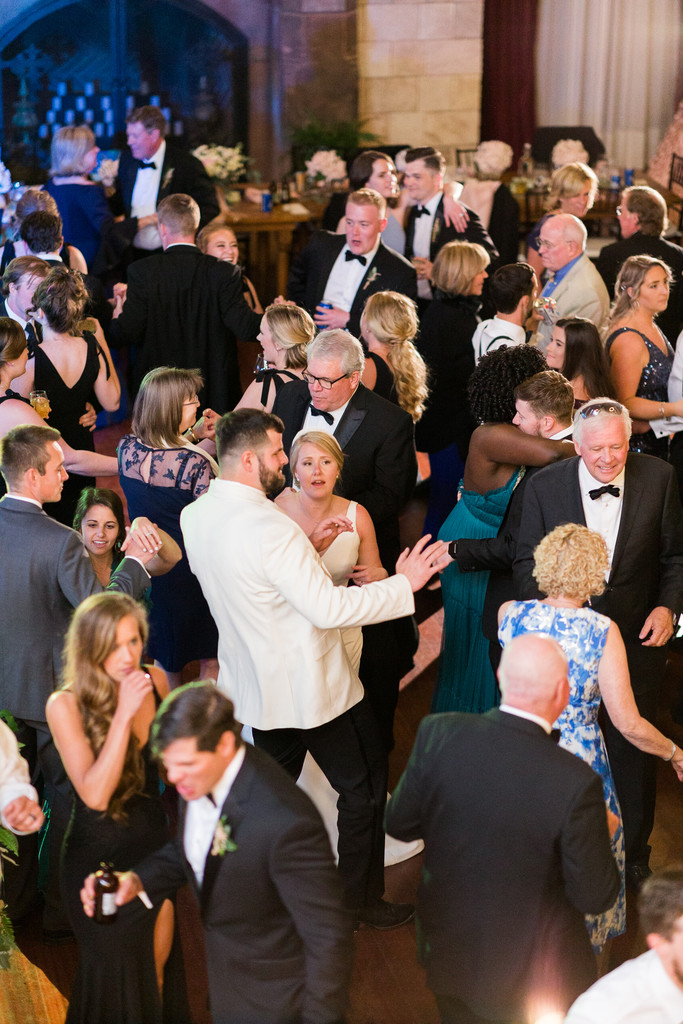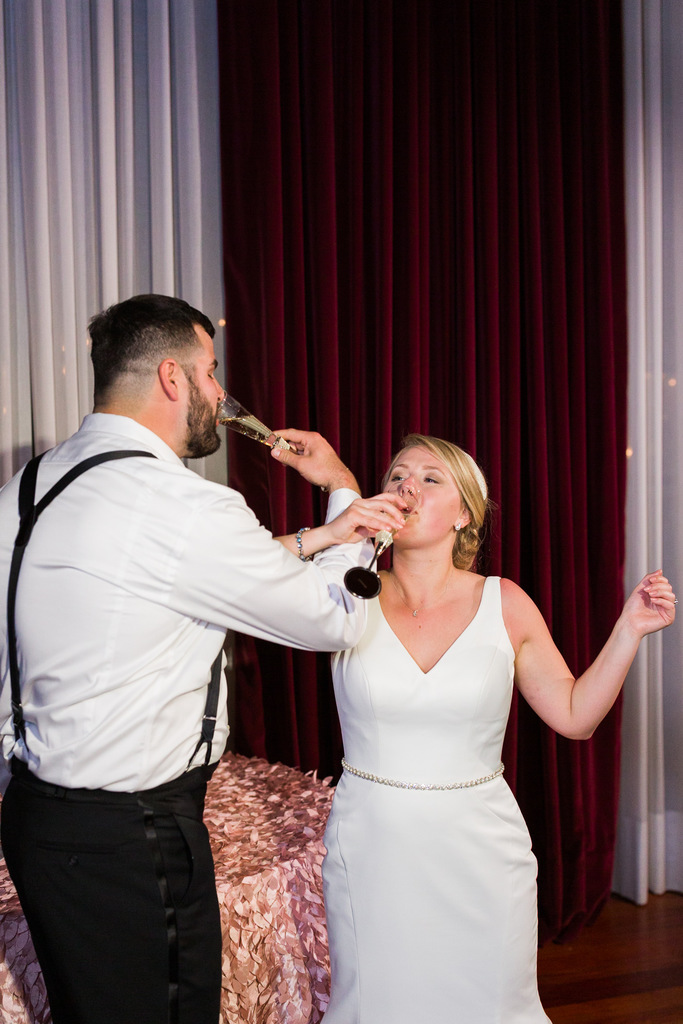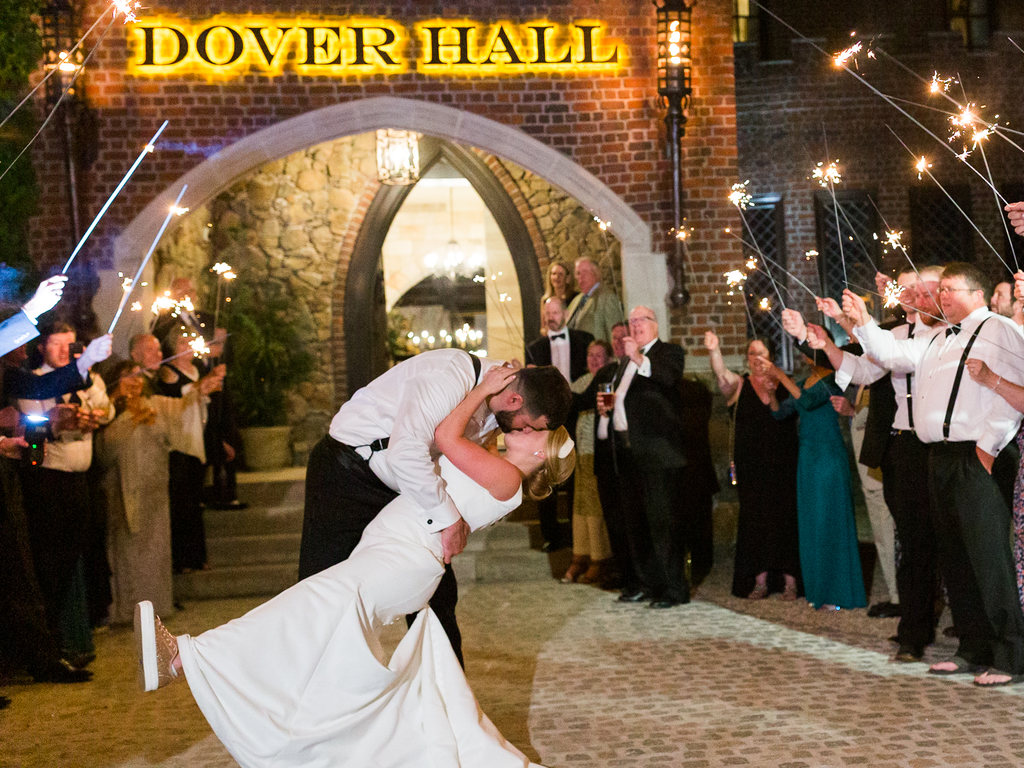 Vendor Credits