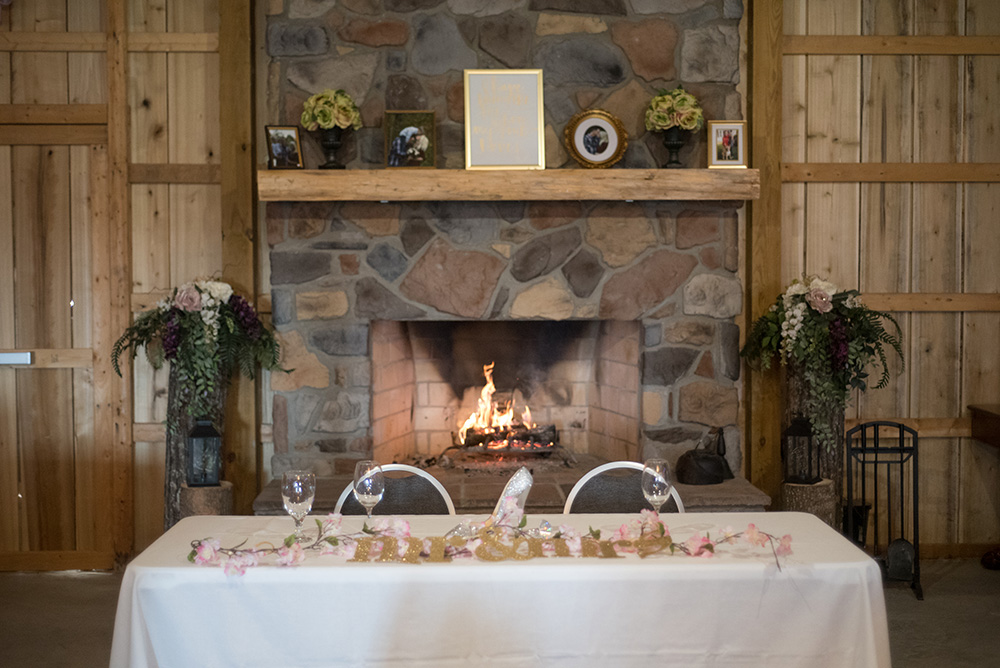 Today's real Virginia wedding took place on March 4, 2017 at the Mountain Ridge Venue in Rustburg, VA. This is a newer Virginia venue with rustic flare and mountainous views so we are excited to give you a glimpse into it with Alora and Frankies big day.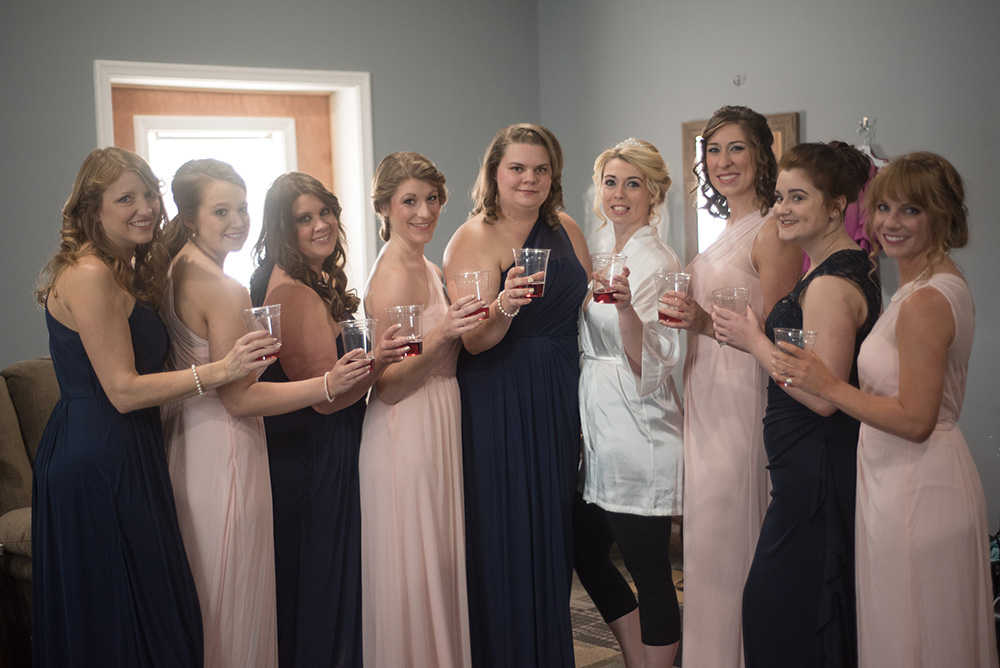 Alora and her maids got ready together and toasted the camera before getting her into her gown. Her maids wore pink and navy one shoulder dresses.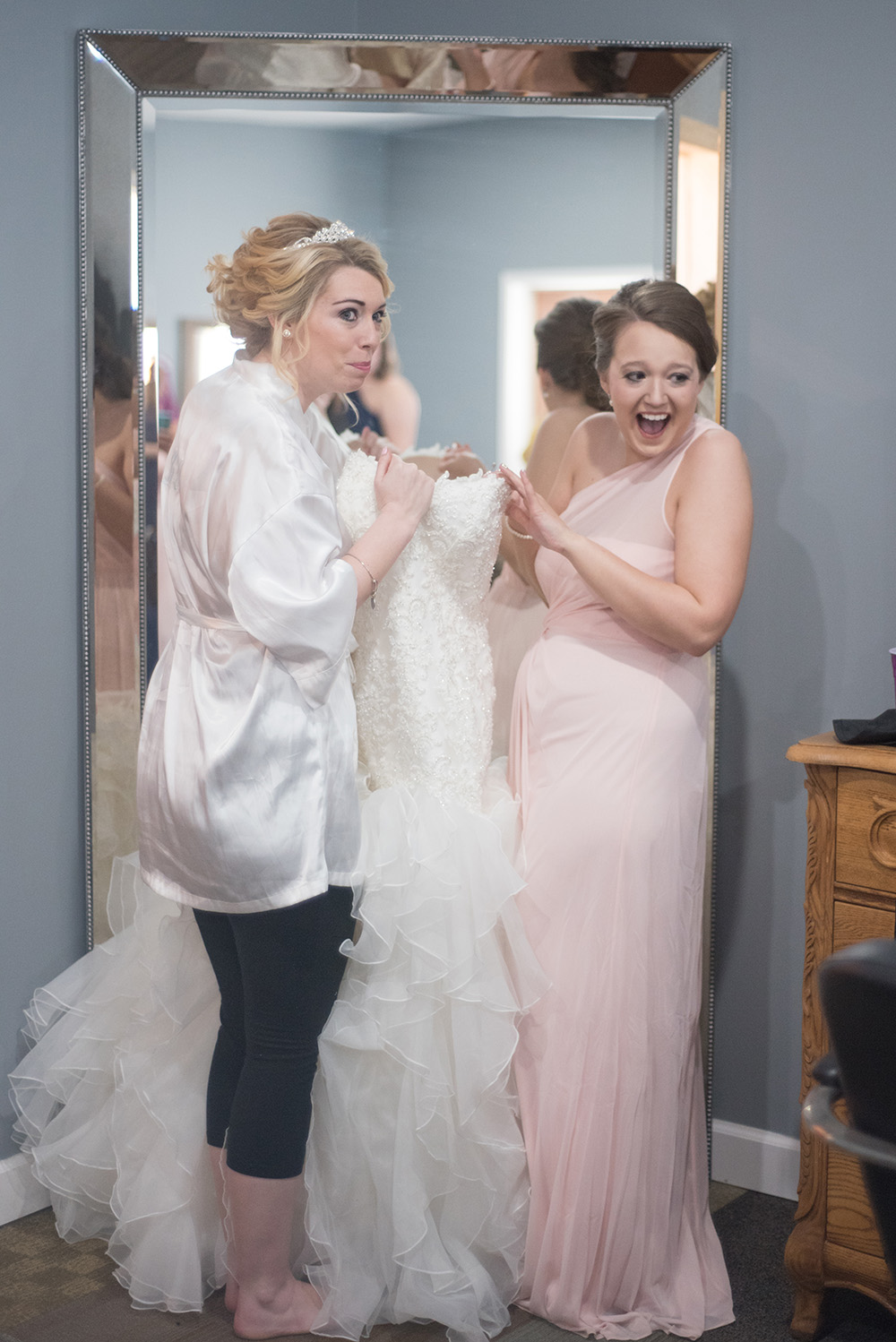 Can't you just feel their excitement?!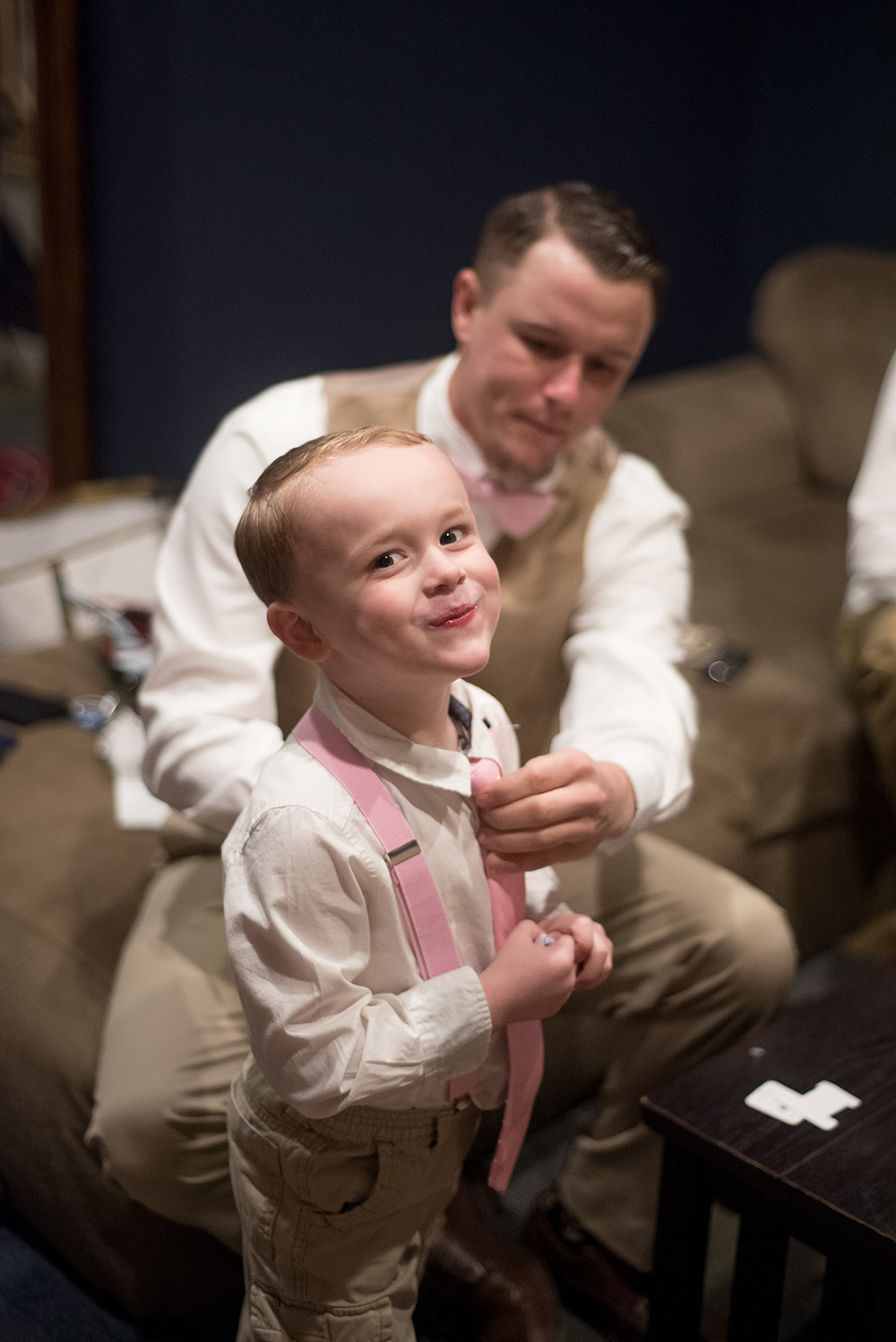 Frankie and his groomsmen were on the other side of the venue getting ready as well. Alora was not only promising her life to Frankie today but also to his son, Frankie Jr. What a little cutie!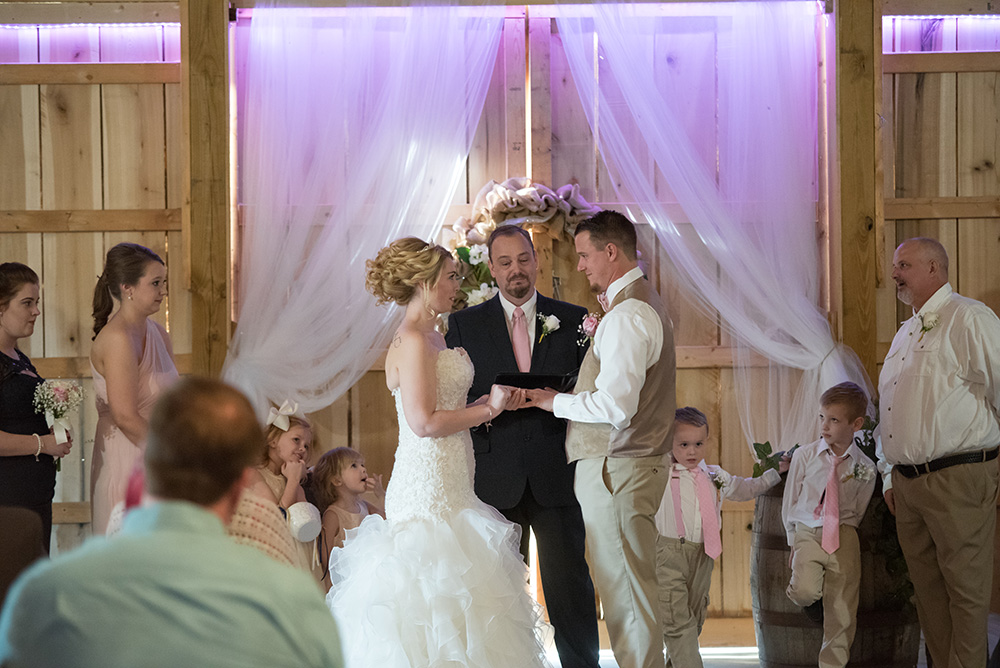 The ceremony began under an alter made of tulle and burlap. Alora looked like a princess in her drop waste gown!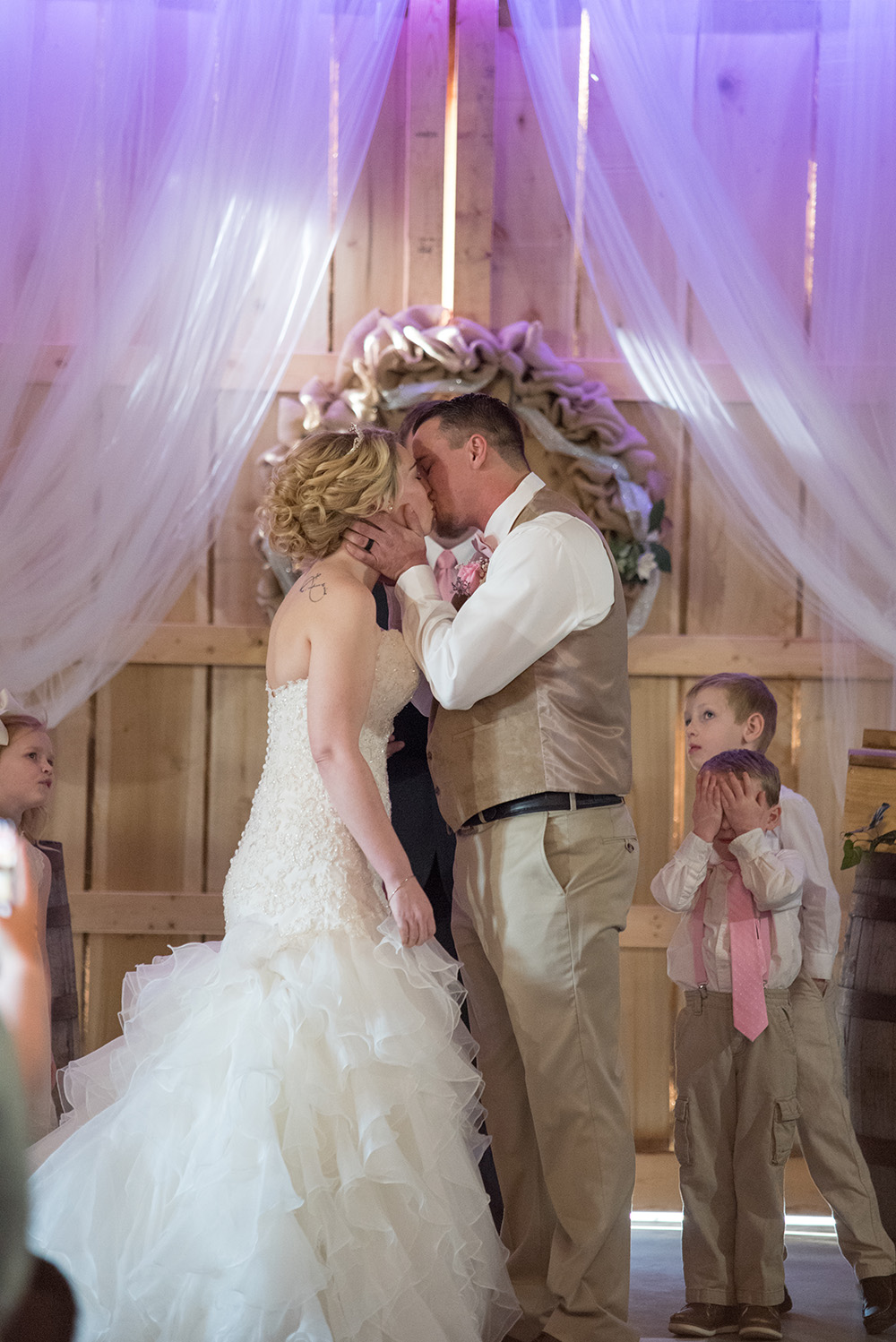 My favorite moment of the whole day just might be this…when Frankie got to kiss his bride…look at Frankie Jr.'s face! Classic and adorable!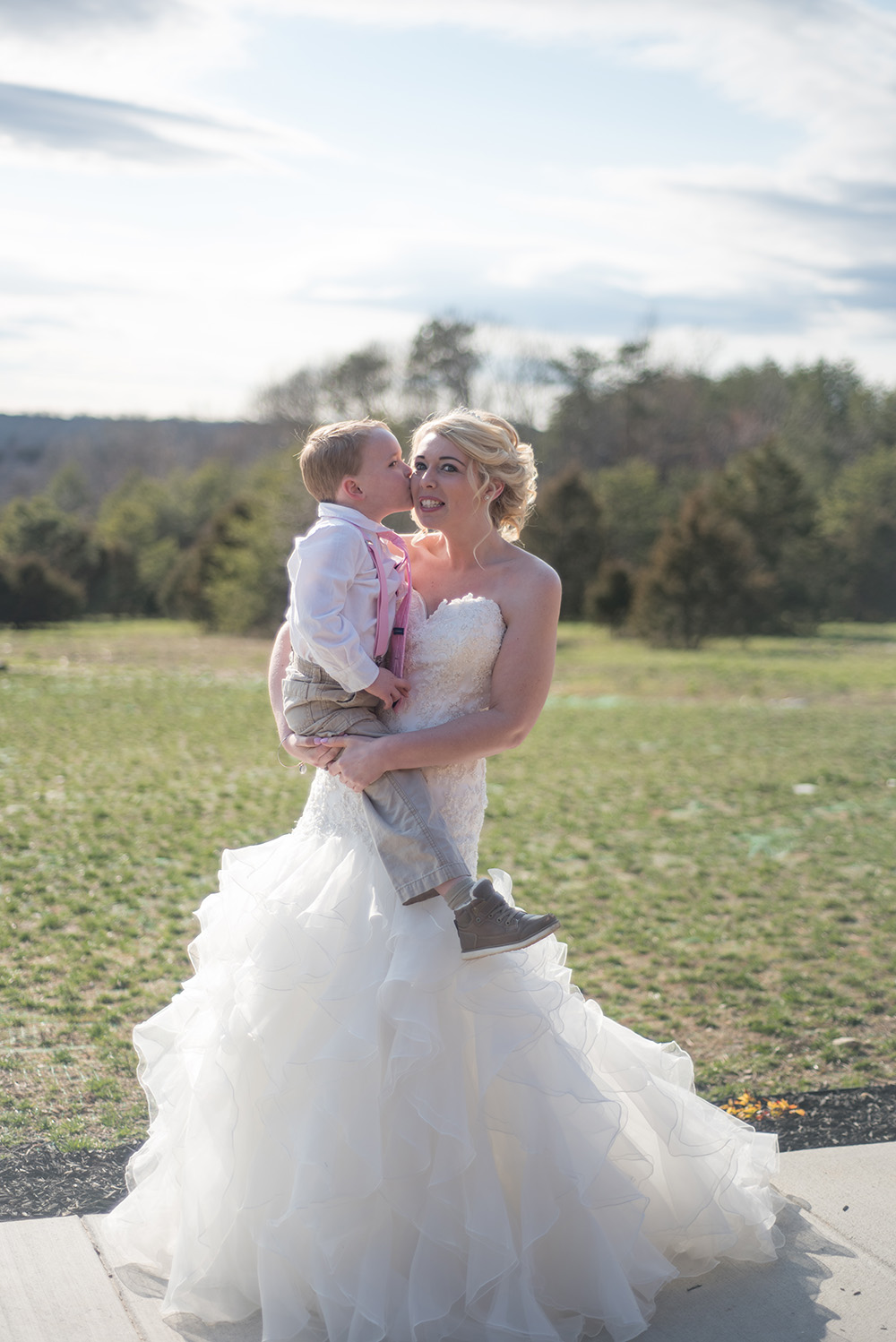 All joking aside, you can tell he loves her very much…so sweet.
And of course, his daddy loves her too.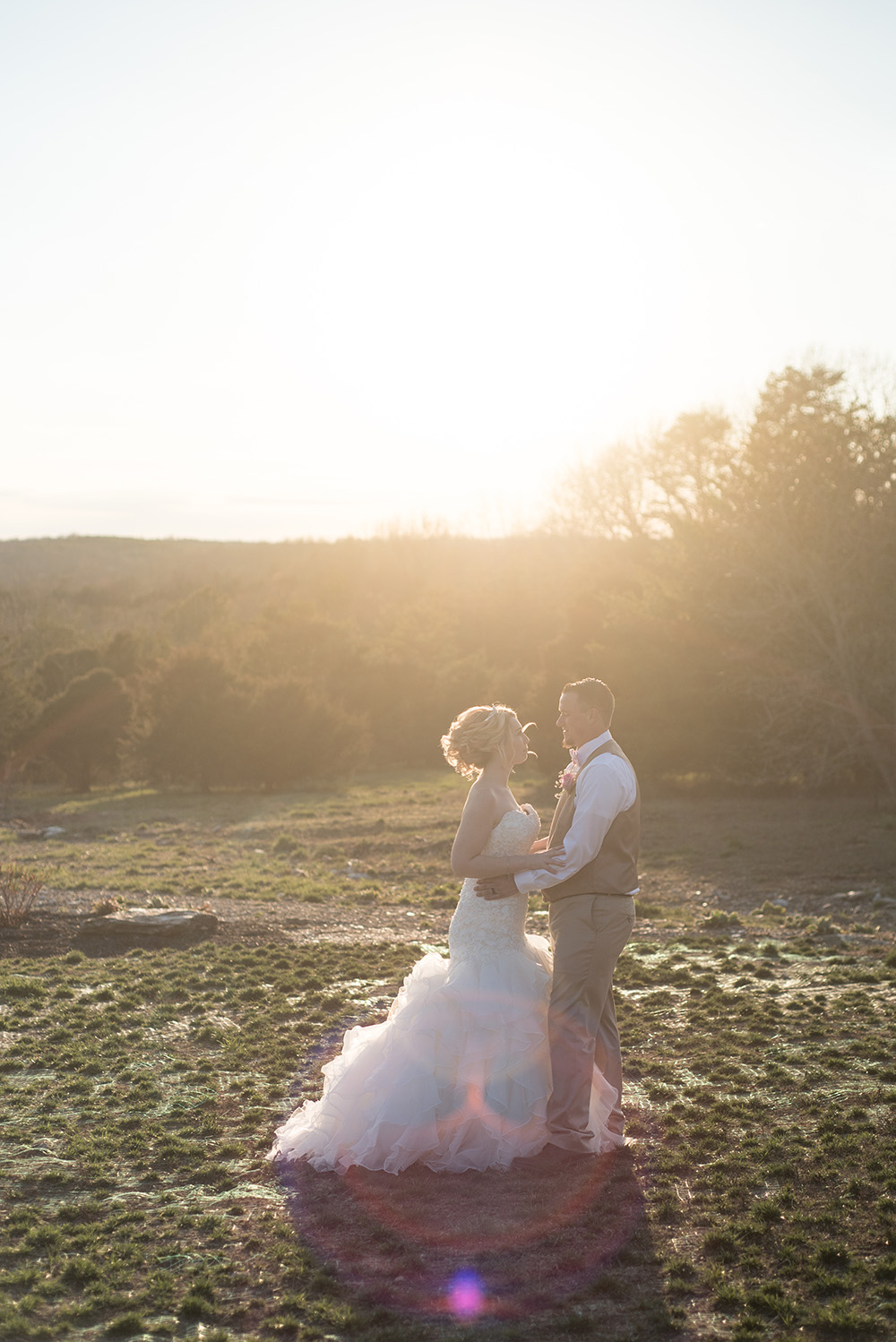 What a perfect moment…sigh.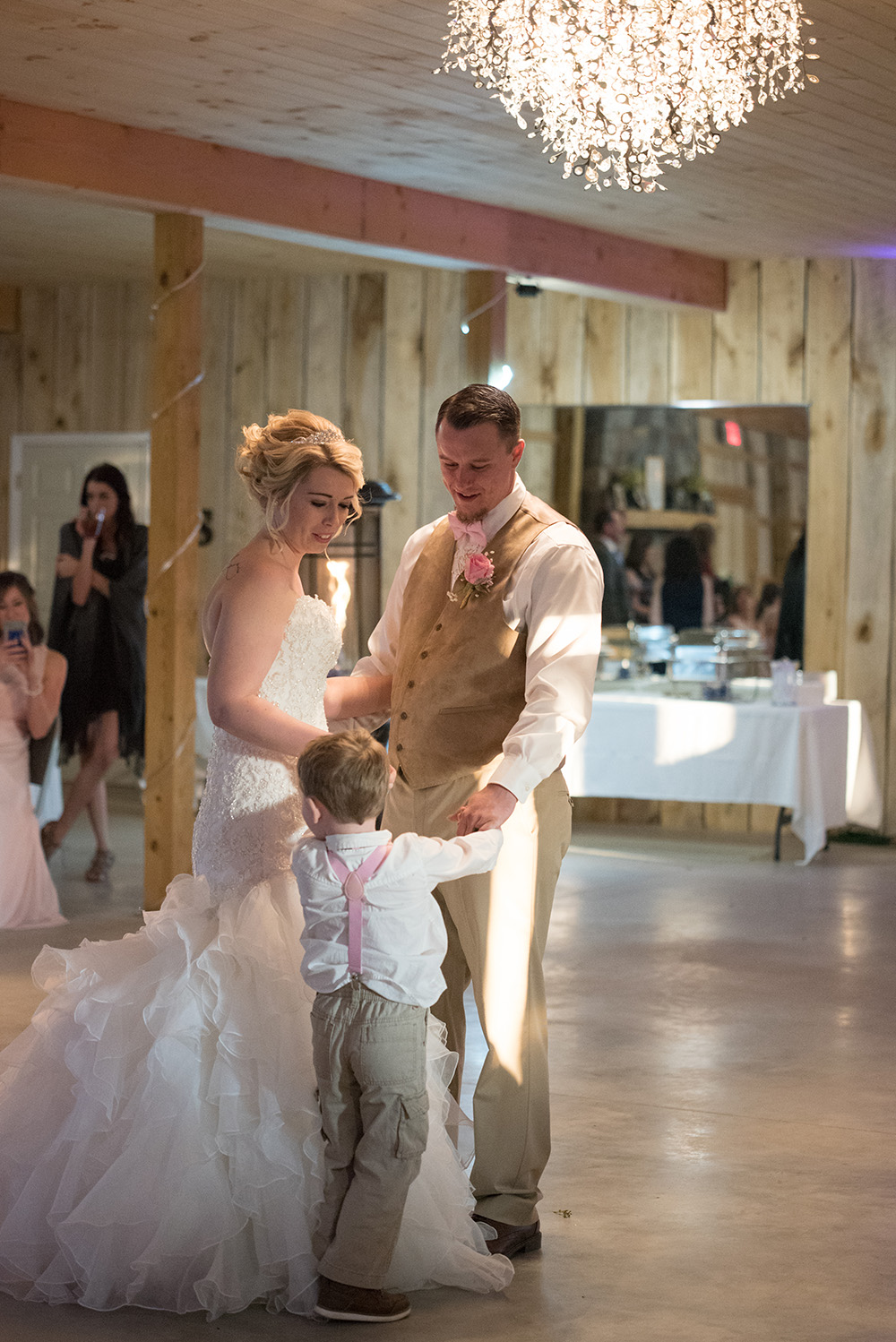 After taking photos, they came back inside and danced the night away. Congrats Alora, Frankie, and Frankie Jr. 😉 !
Photos by: Jordan E Lohr Mahaney
Virginia Bride Magazine features the best Virginia Weddings and Virginia Bridal Shows. Find it  all in one place. Check our blog posts regularly for the latest show information.