Today's real wedding took place in Wryer Cave, VA on the Groom's grandfathers farm.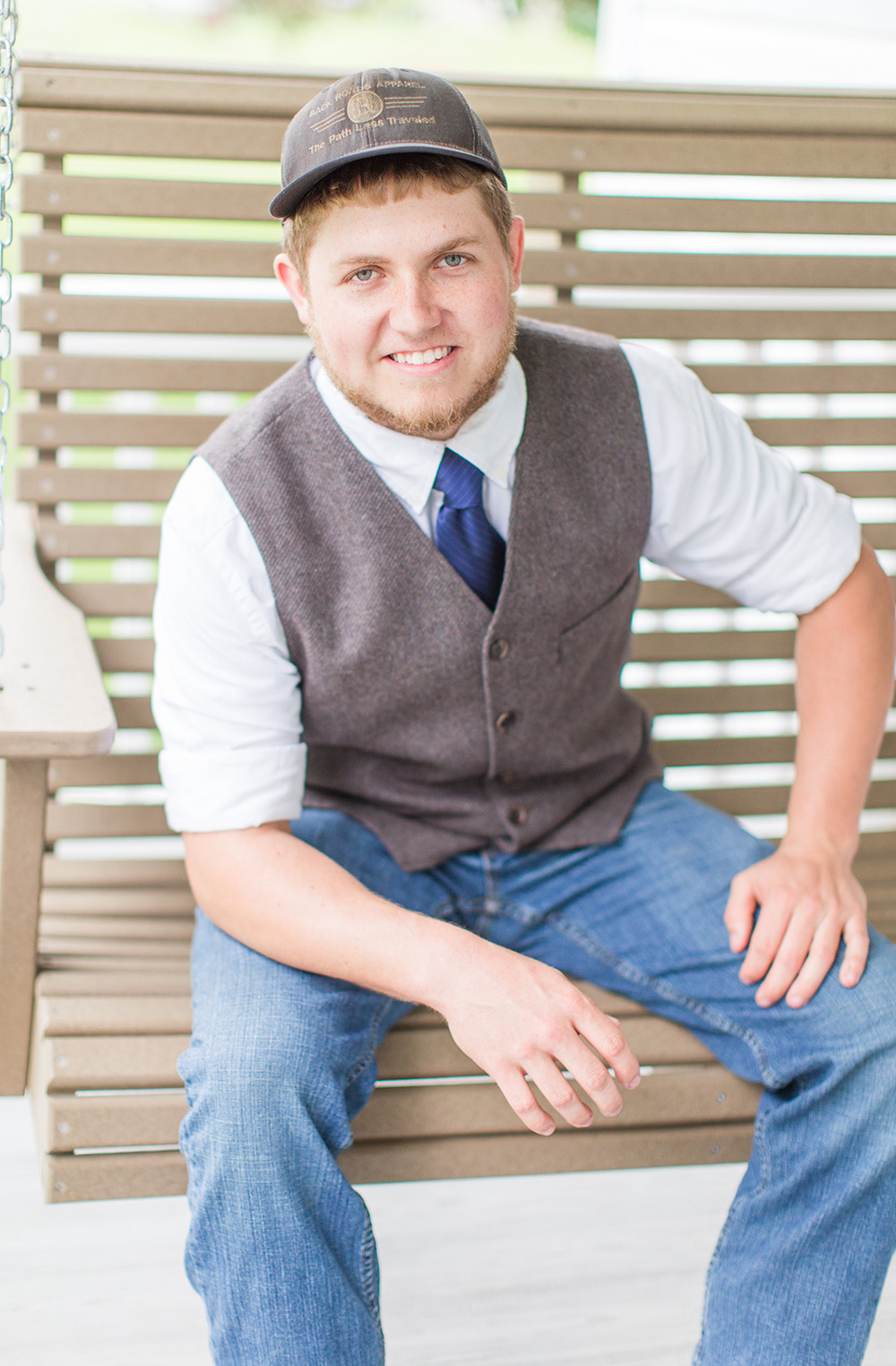 Cory, the groom, and his bride, Amber, had originally planned on having their wedding in May of 2018 but that all changed when Cory's grandfather was diagnosed with cancer in April. They worked out all the details, and moved the date to 2017. Unfortunately, Amber's great-grandmother passed two months before the wedding, and Cory's grandfather passed two weeks before the big day. To remember them, and a few others that Amber and Cory wished they could have celebrated with, Amber's mom adorned her bouquet had charms of their loved ones initials.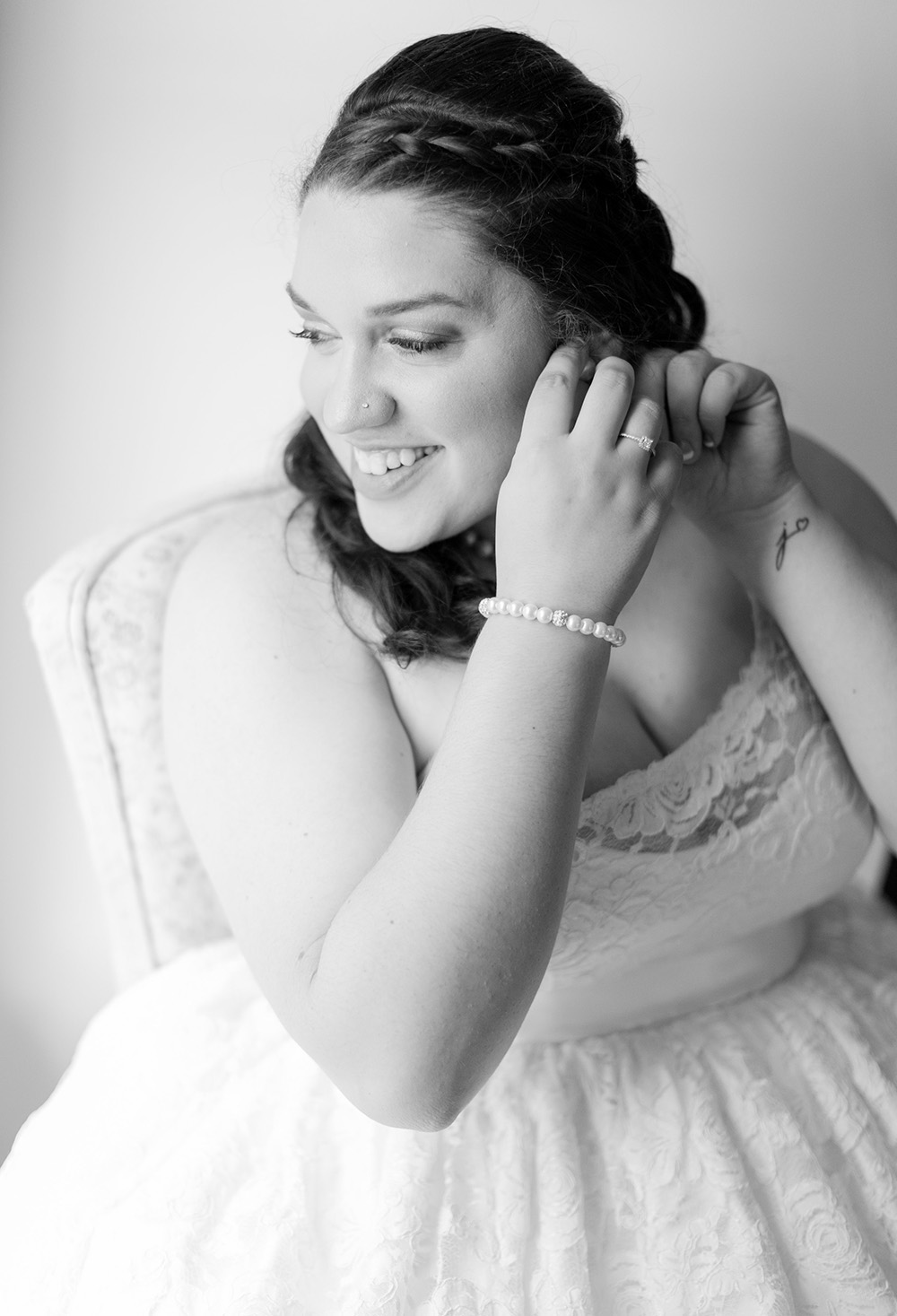 Amber got ready inside the home while the stage was set outside for the ceremony.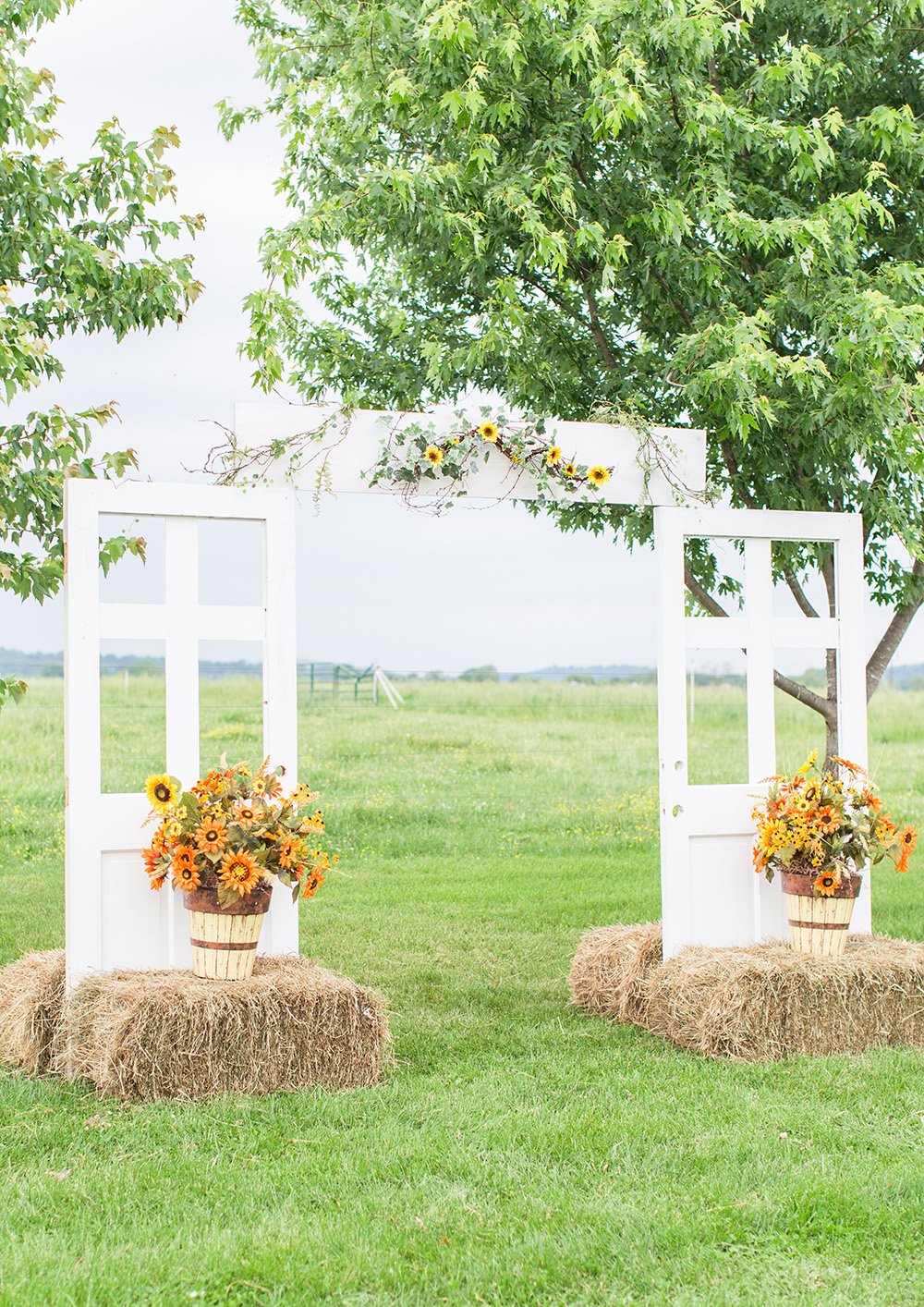 How cute is their alter?! Amber choose sunflowers because they are her favorite flower and they went perfectly with the rustic country theme.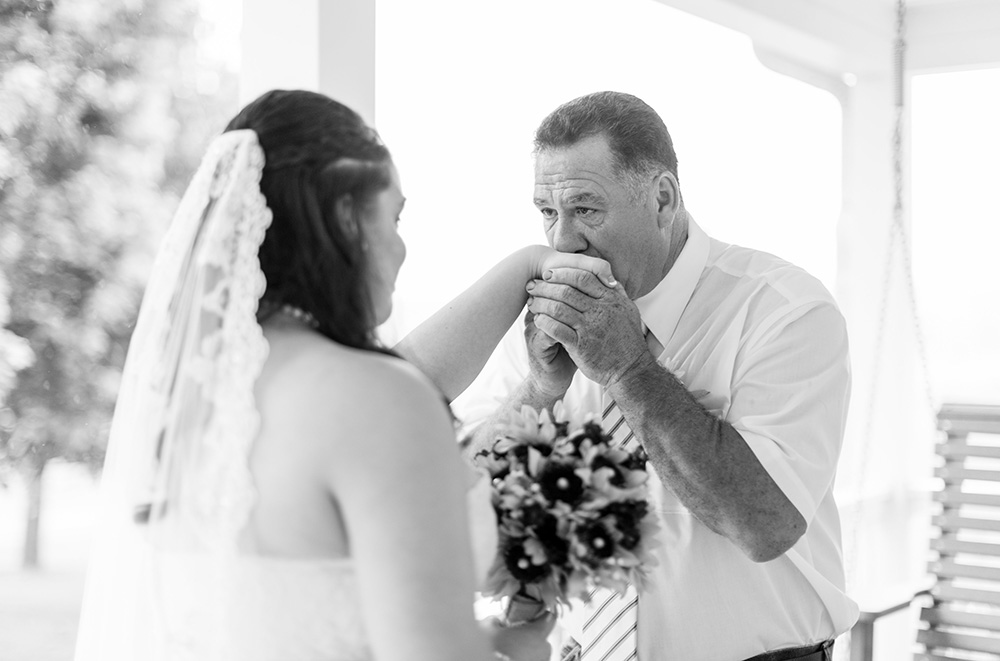 Just before walking down the aisle, Amber shared a special first look with her father.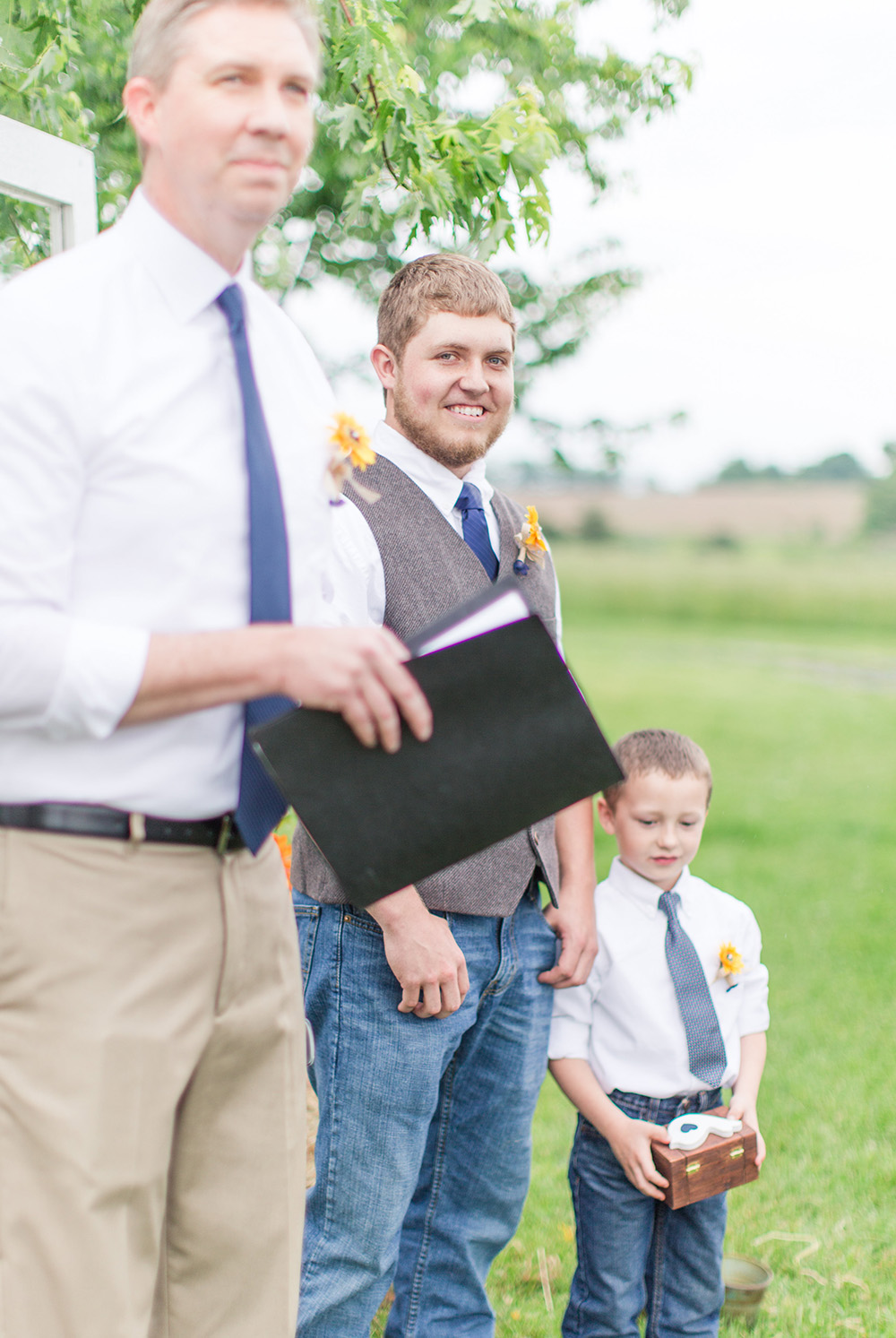 Cory smiled from ear to ear ash Amber walked towards him.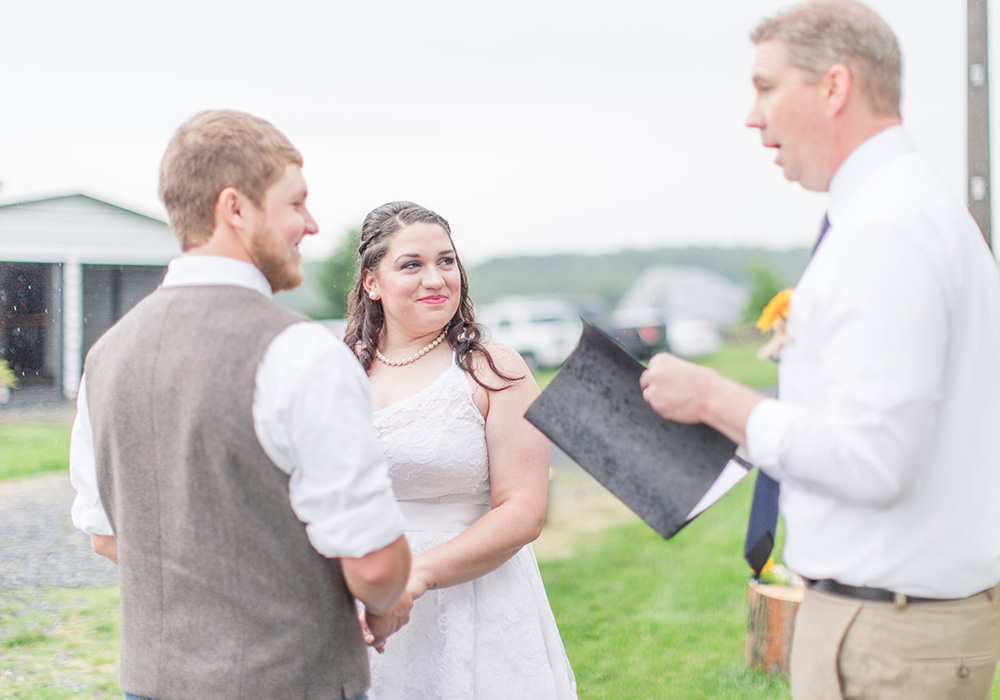 It drizzled a tad while they said their vows but in my opinion, that's just good luck!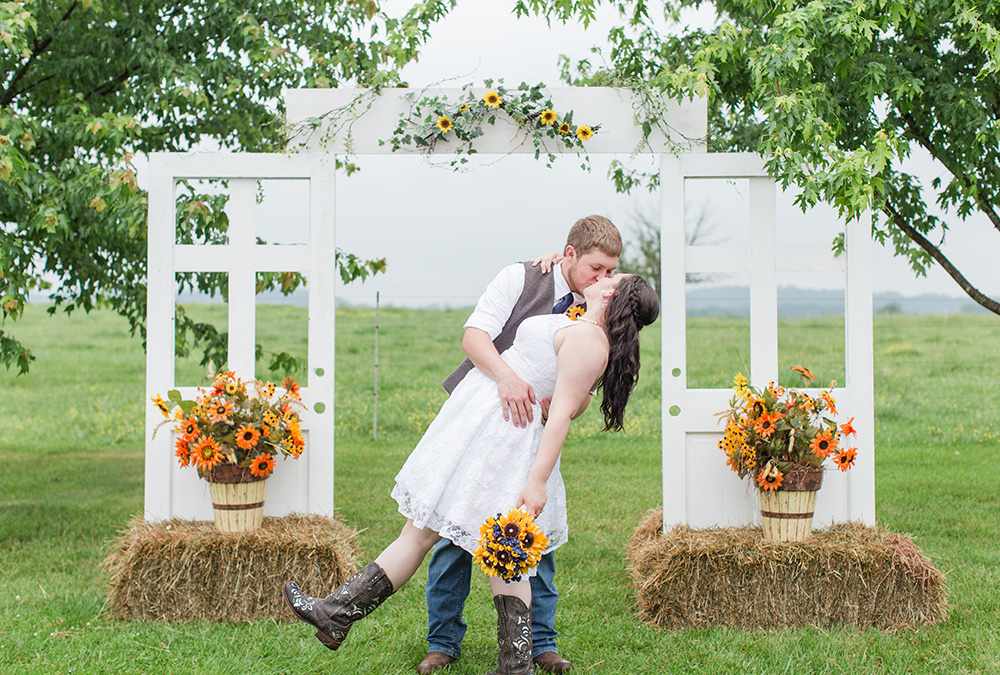 Shortly after, they were man and wife and the sky cleared!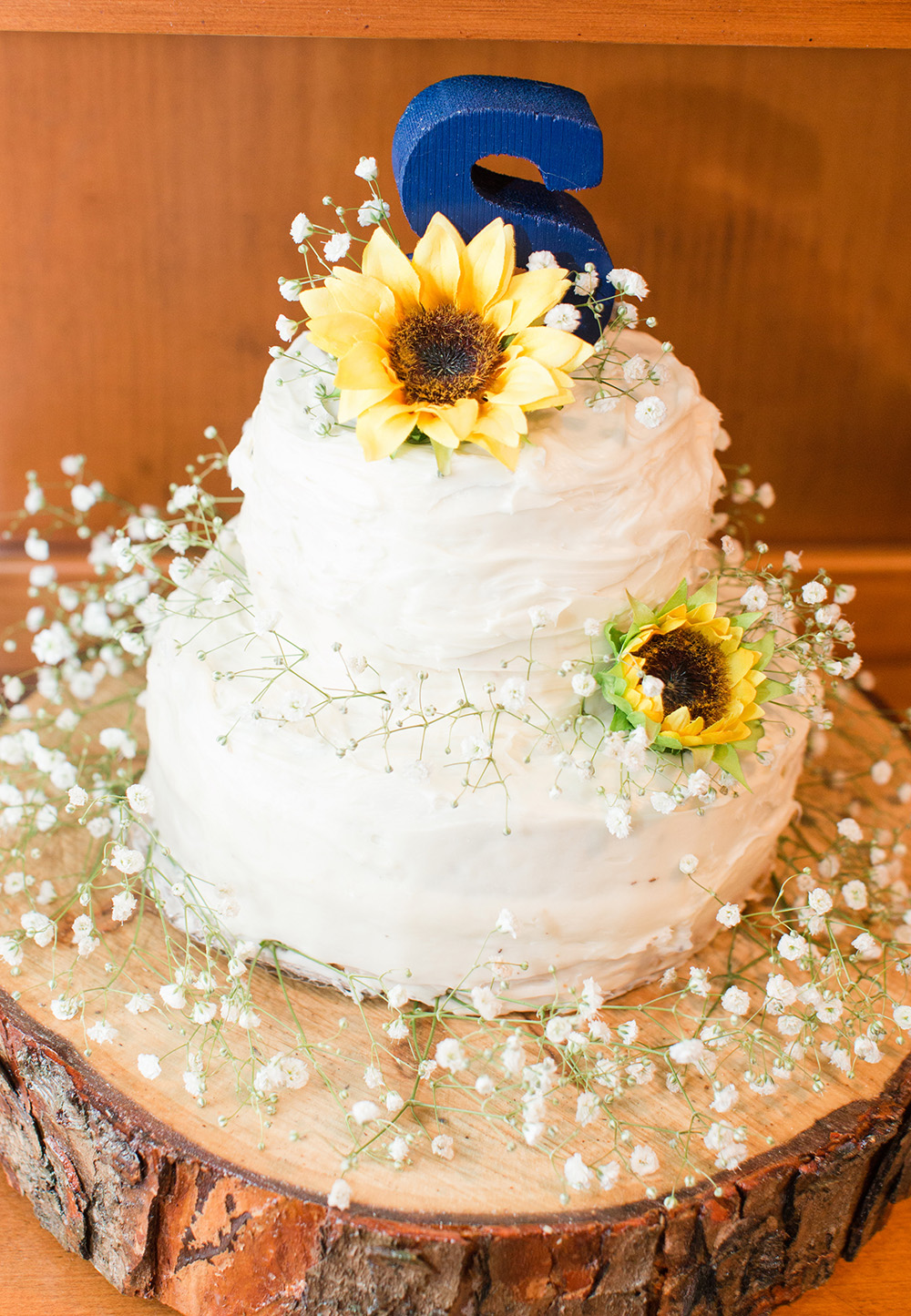 The reception was as sweet as their adorable cake that they shared with family and friends.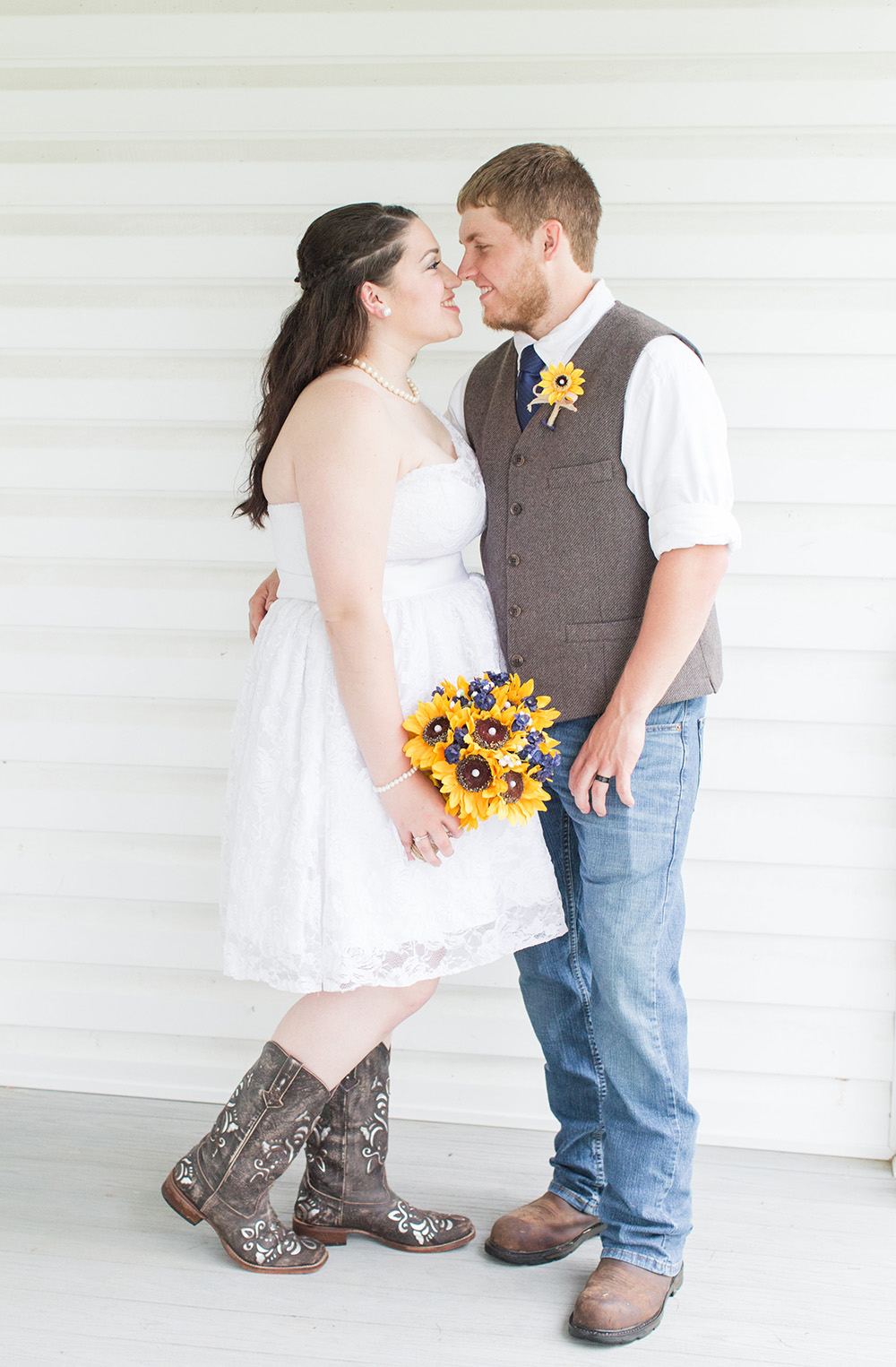 The cowboy and his lady…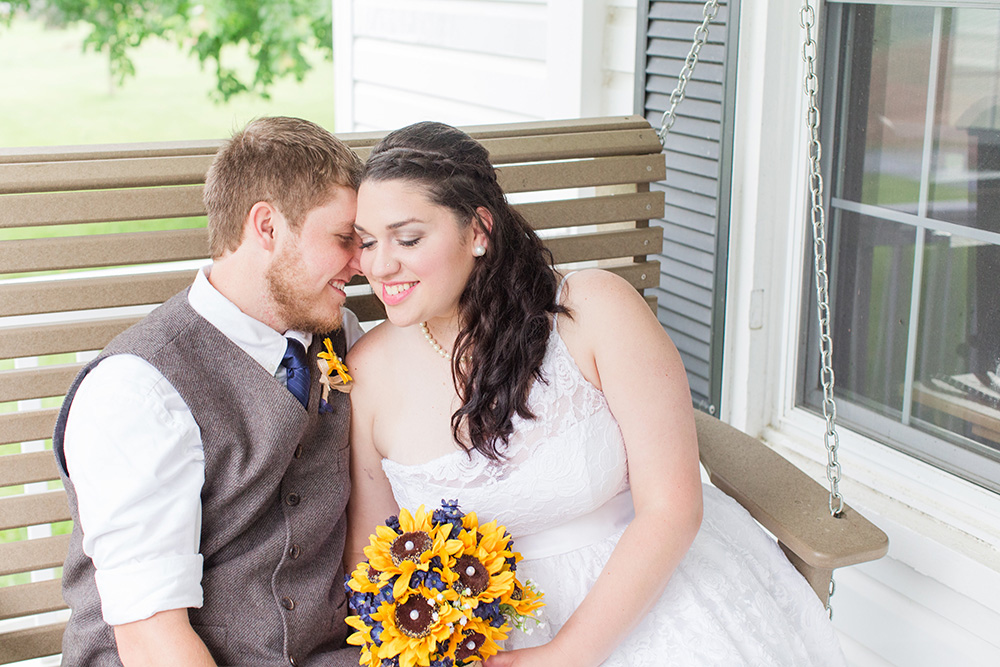 …lived happily ever after!
From the Bride:
What was your favorite detail from the day? "My mom made my flower bouquet and on the part that I held I had several charms that had a J, M P, and W. Those stood for very close people to me that I had lost and wished could be with me on my special day."
What advice would you give to a bride to be? "To enjoy every moment of the planning and the day of the wedding. The day goes by so quick make sure you take it all in as much as you can. Don't stress over the parts you cant control like the weather! It rained on us as we were saving our vows."
Photos by Sierra McCray Photography