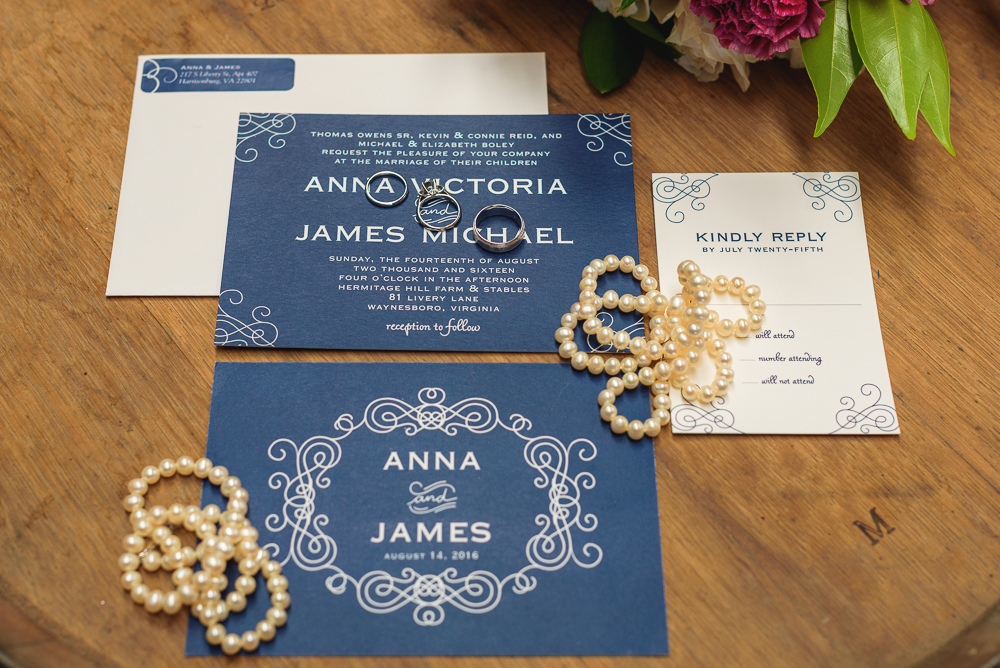 Last August at Hermitage Hill Farm and Stables in Waynesboro, VA, Anna got ready to marry the love of her life, James.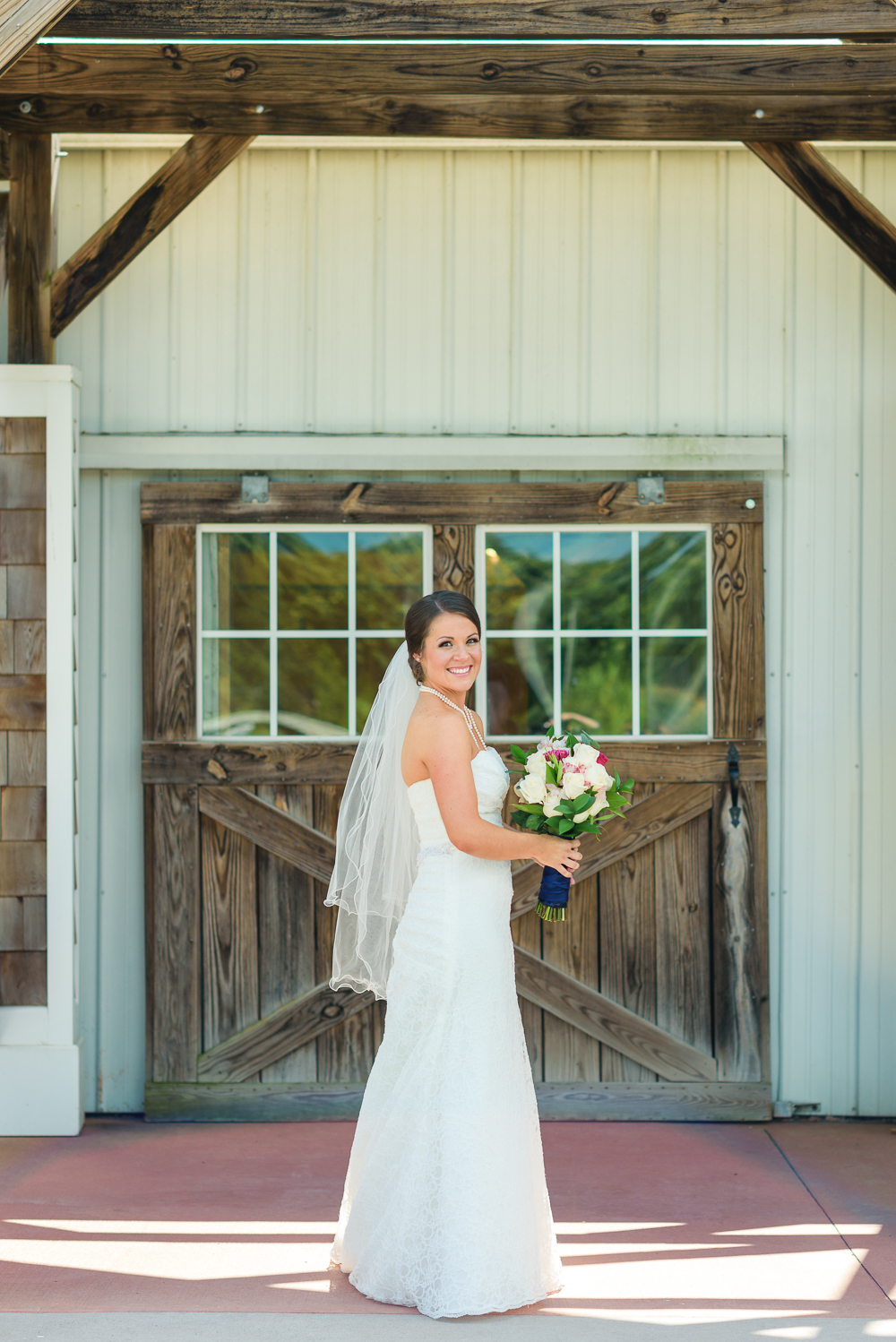 She looked like an angel in this strapless lace gown.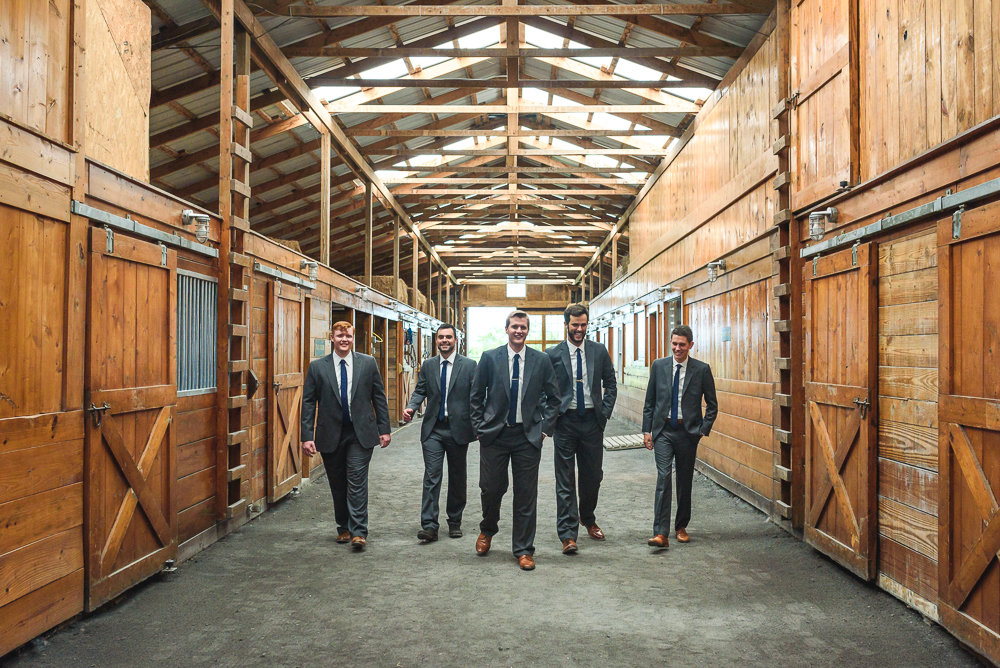 Anna met James in college. They were both members of the same community service fraternity and overtime, their friendship blossomed into a relationship.
Side note, can we talk about how cool this barn is?!
Anna wanted to keep their day as traditional as possible so after snapping photos with her bridesmaids, it was time for the ceremony.
She was escorted down the aisle by both her father and step-father. "While it's a little unconventional," she said, "I felt so lucky to have had them both by my side."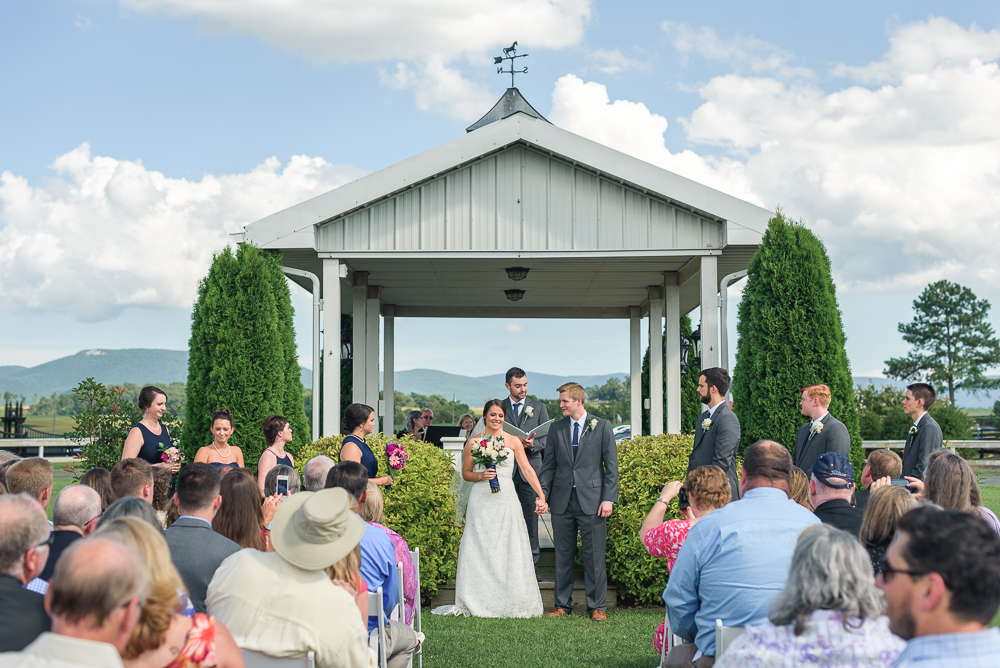 In front of their families and friends (and one extremely beautifully symmetrical alter) they pledged their lives.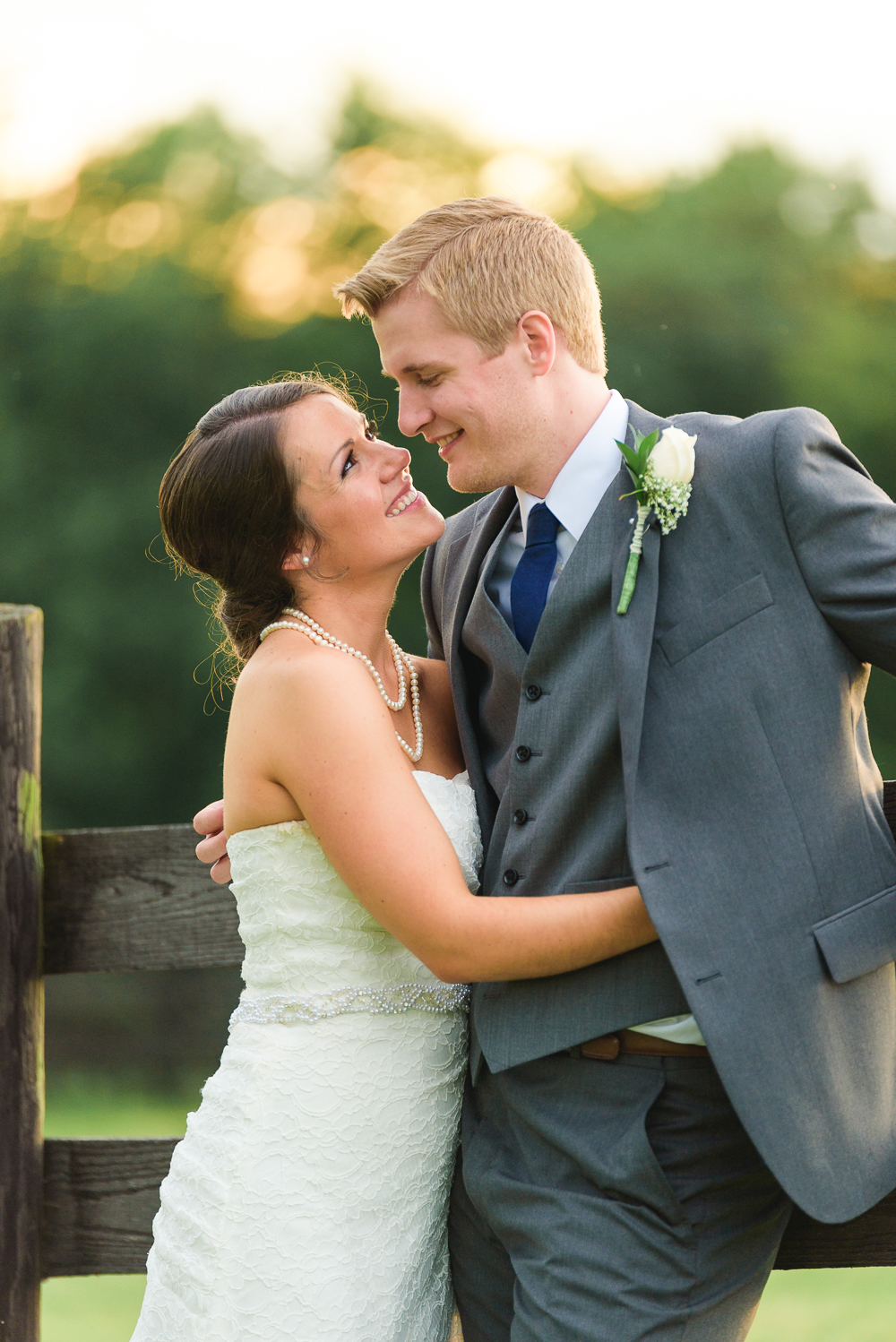 Pure wedded bliss, y'all.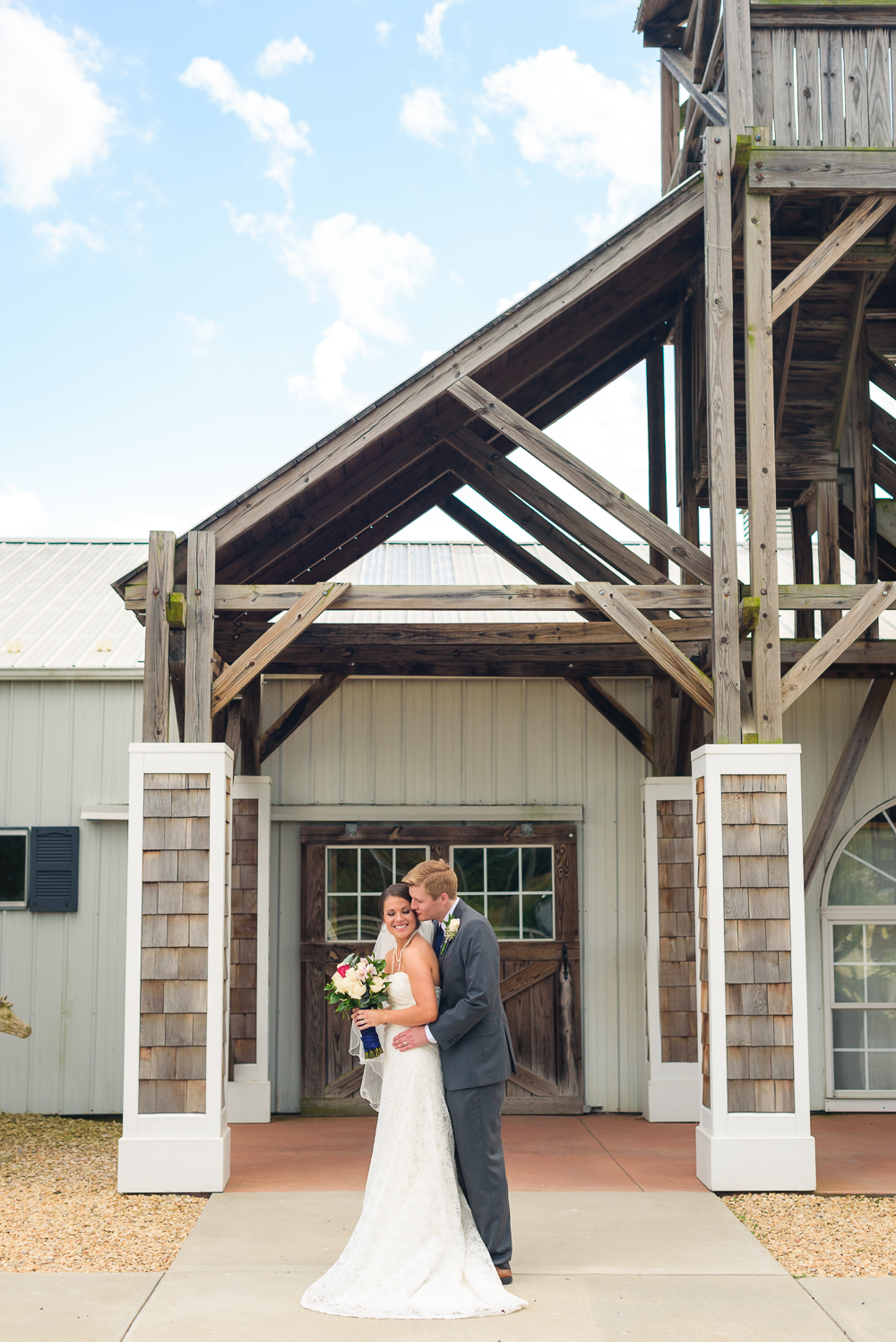 So sweet and southern, you can almost hear their accents!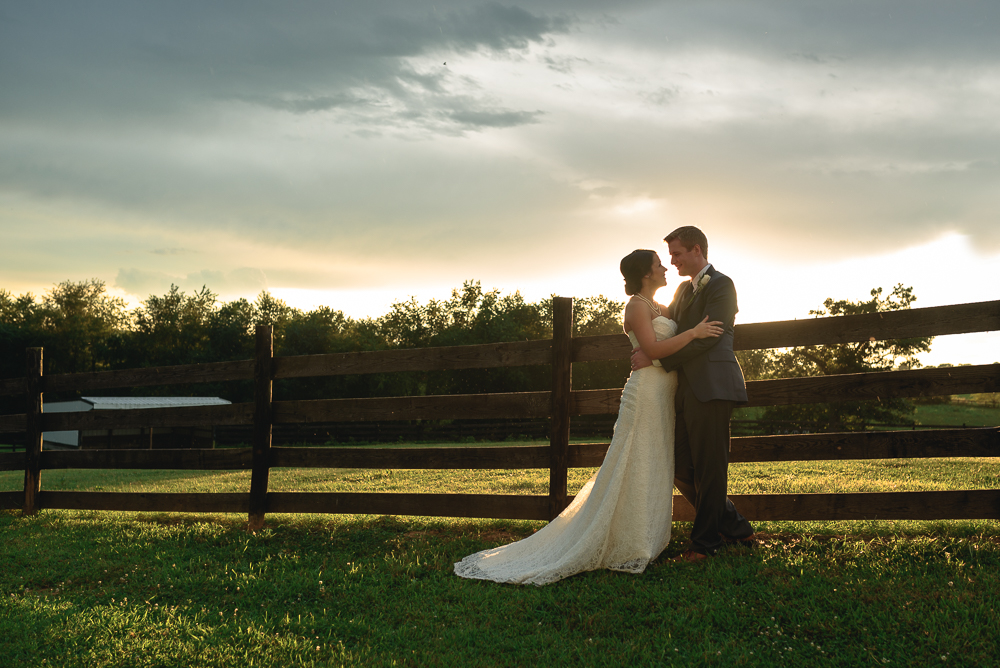 And would you look at that sunset?!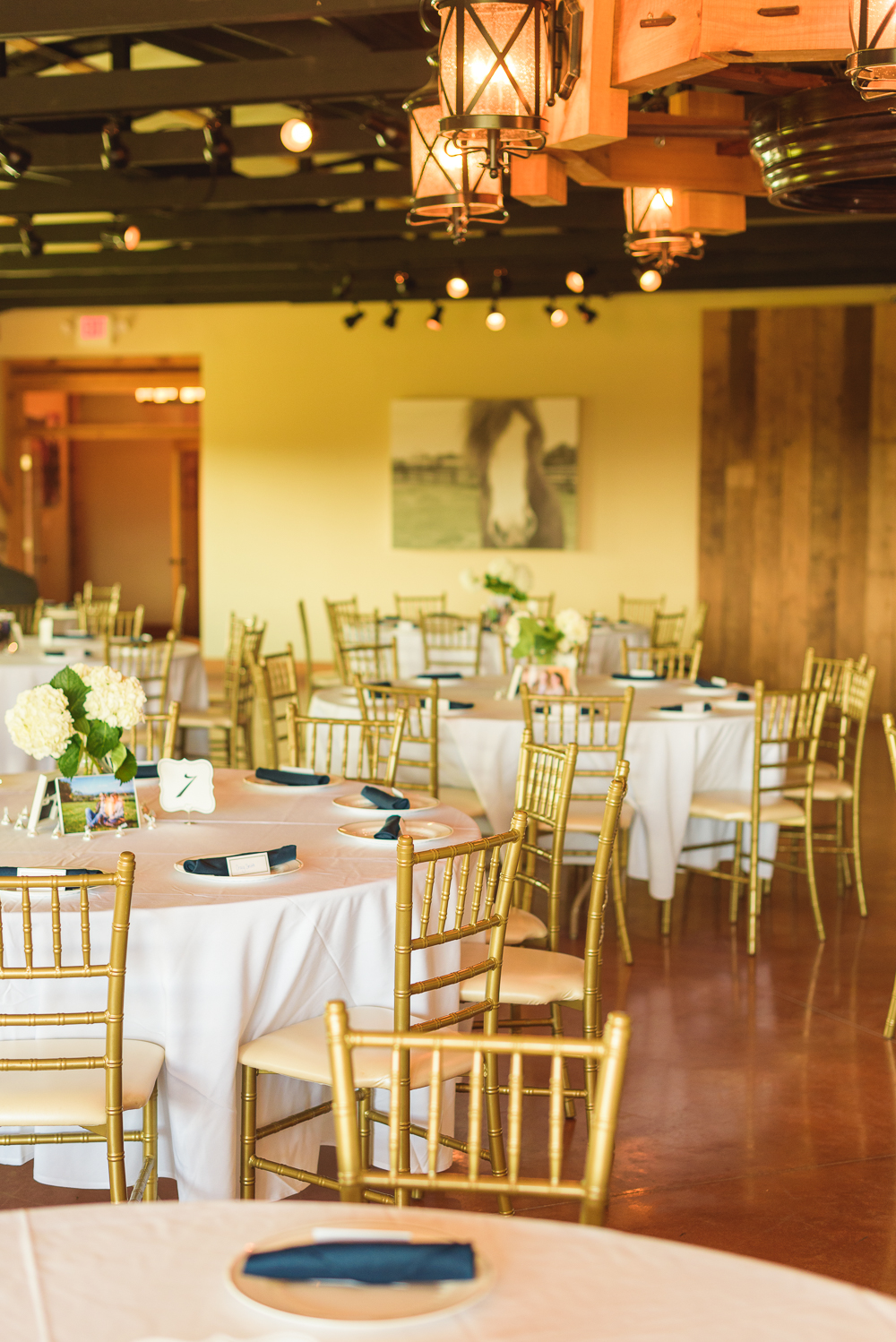 The reception took place inside. To decorate, they kept things simple by topping the tables with hydrangeas and photos of their experiences together.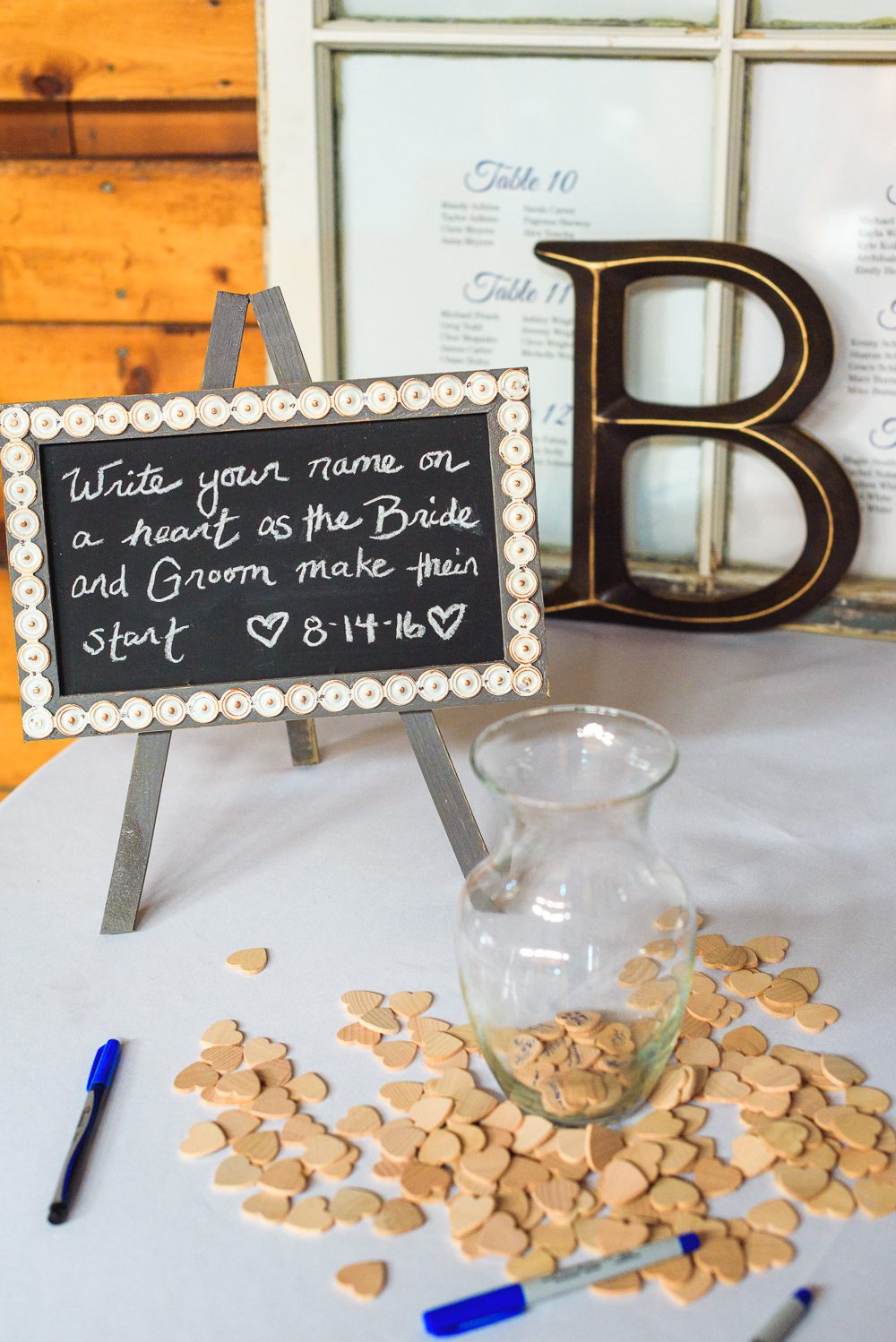 I love their keepsake idea of having everyone write their name on a wooden heart. The filled vase will make a perfect addition to any rustic home decor and is filled with memories!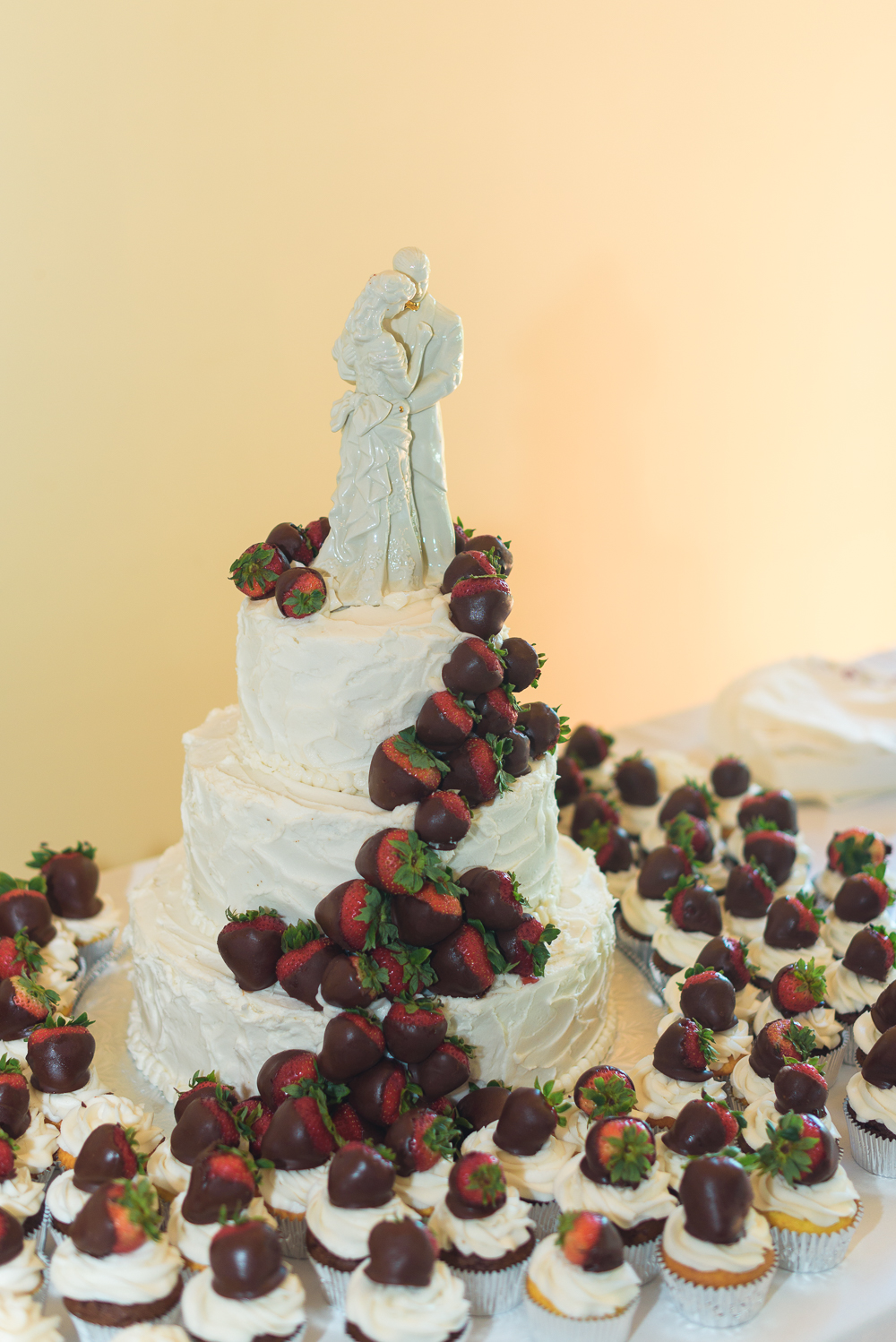 Their cake might be the BEST cake I have ever seen! Chocolate covered strawberries…why didn't I think of that?!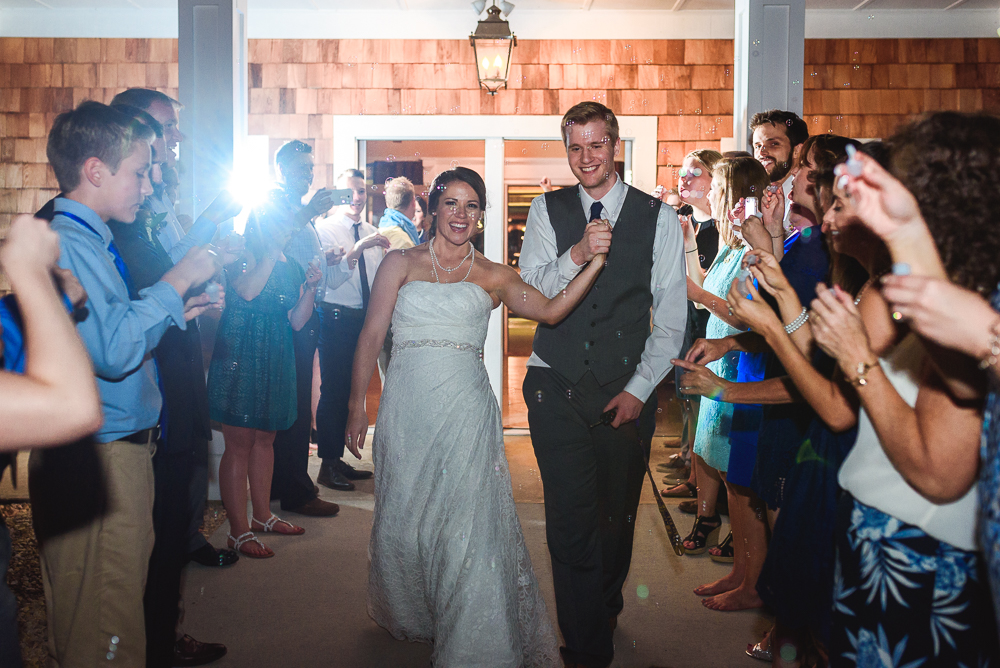 Congrats Anna and James!
From the Bride:
What was your favorite detail of the day? "There were so many great parts of the day! I'd say having the horses on site – they were neighing in the background during our ceremony and I just absolutely loved the carrot cocktail hour!! The chocolate covered strawberries on our cake were pretty amazing too!"
What advice would you give to a bride to be? "I would say that she should not let a timeline scare her! We got engaged in October but I am working full time and in graduate school part time, so we did not plan anything until I finished classes in May. We decided to get married in August, picked a venue and planned the whole thing in 3 months. If I can do it, anyone can! You will fill as much time as you have with planning and everything will work out for the best. But definitely nail down that guest list ASAP! :)"
Photos by Stacey Smith Evans Photography 
Virginia Bride Magazine features the best Virginia Weddings and Virginia Bridal Shows. Find it all in one place. Check our blog posts regularly for the latest show information.