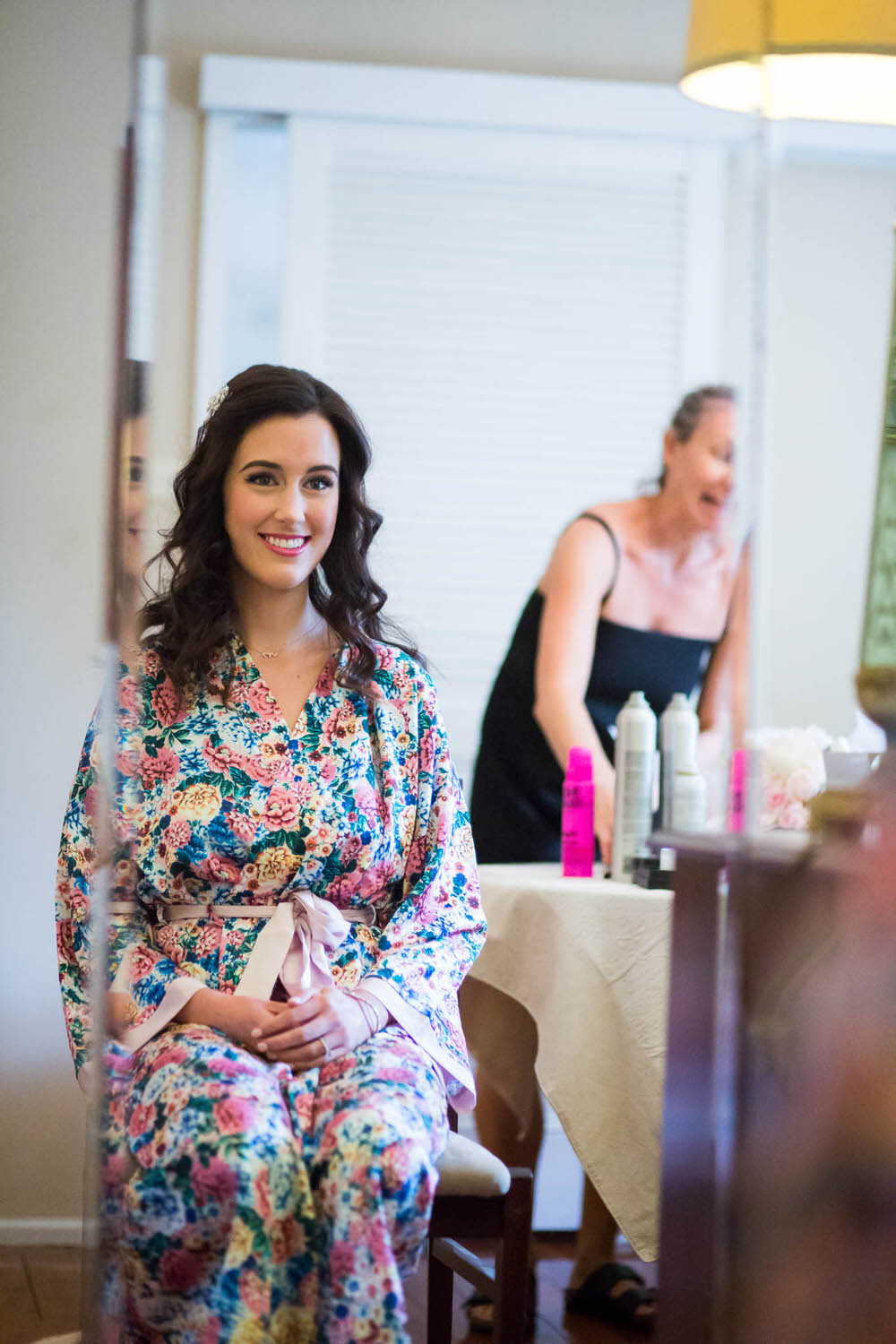 Chanelle began her and James's big day by getting ready with her maids at her families home. She smiled from ear to ear as all the details fell into place.
She had actually met her groom in grade school. The two then met again years later when James believed Chanelle's name rang a bell, so he introduced (or should we say, reintroduced) himself. Gotta love that kind of fate!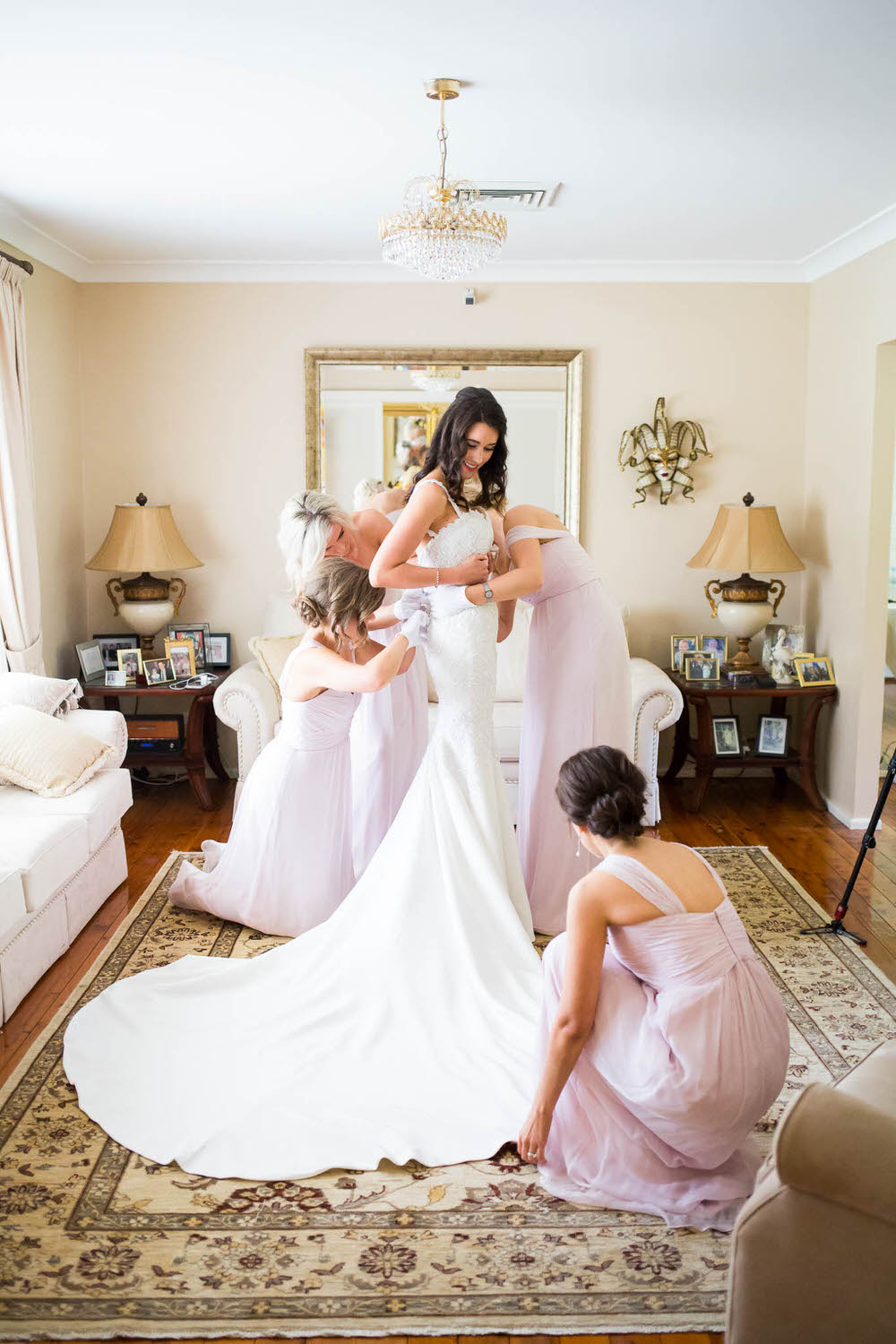 She looked absolutely amazing in her gorgeous and unique gown.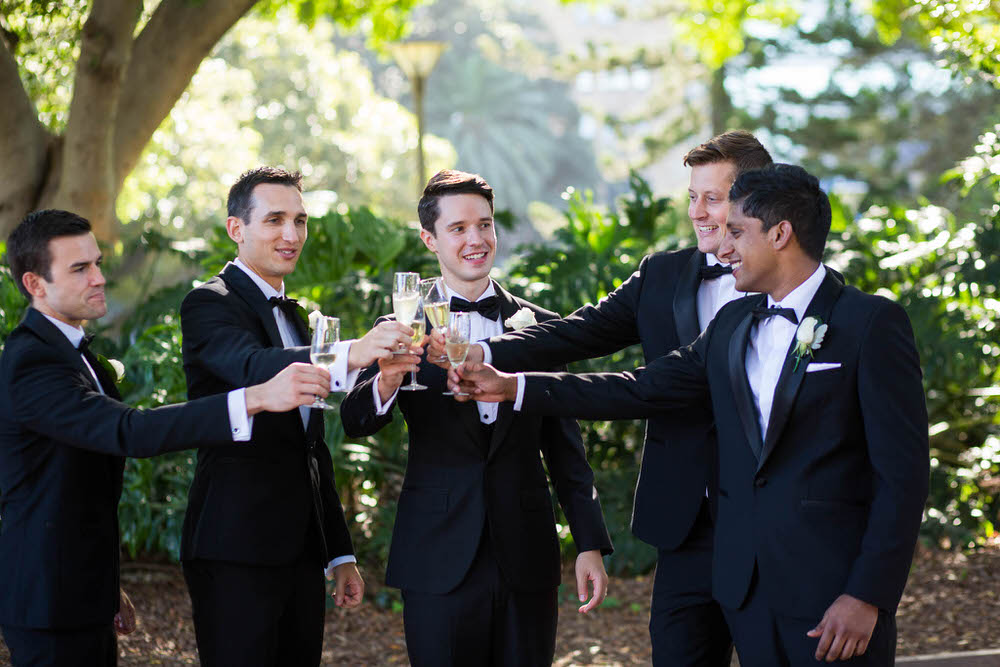 With a toast, James and his groomsmen took the places in the church for the ceremony.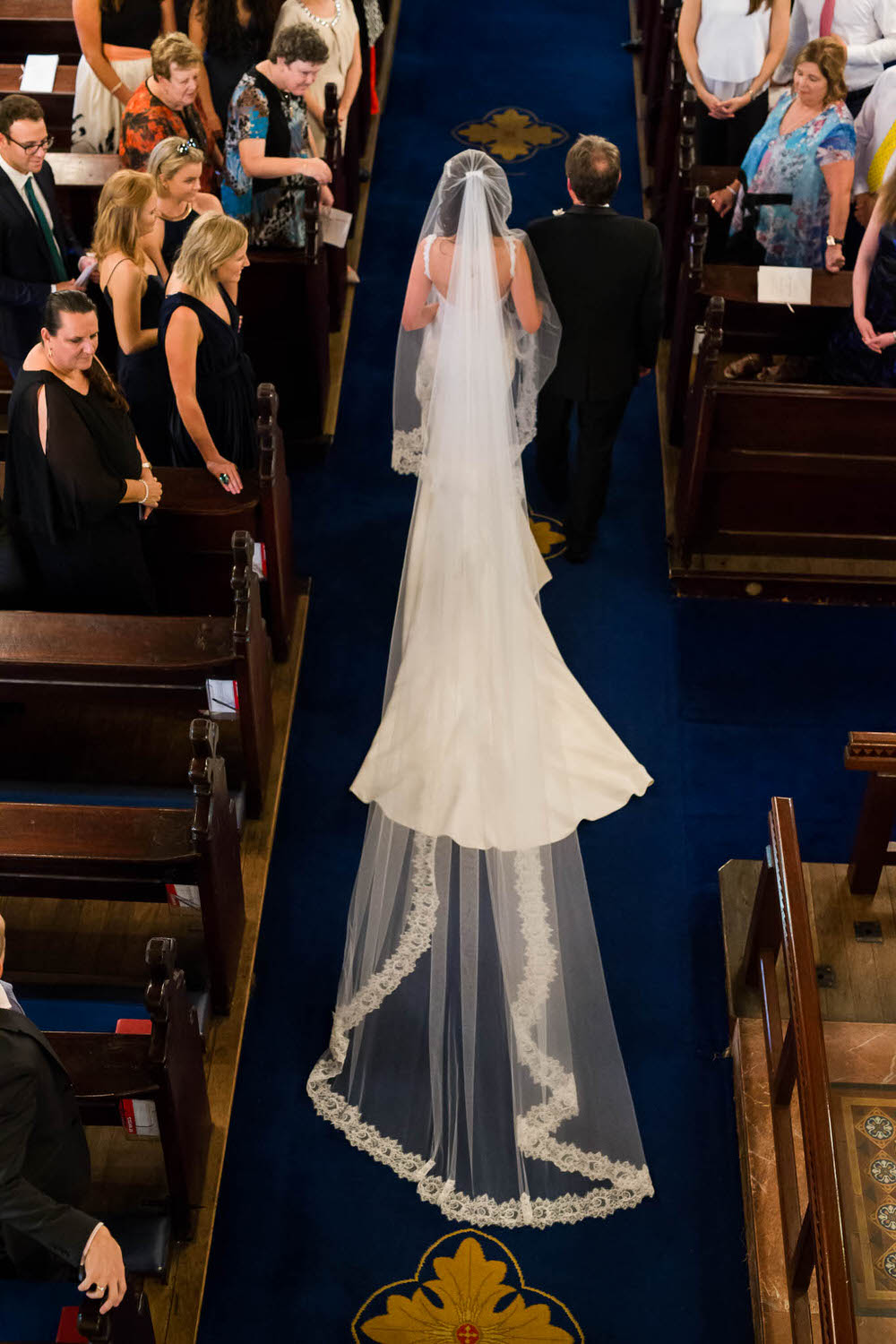 Chanelle's four-meter lace veil glided behind as she walked down the aisle with her father.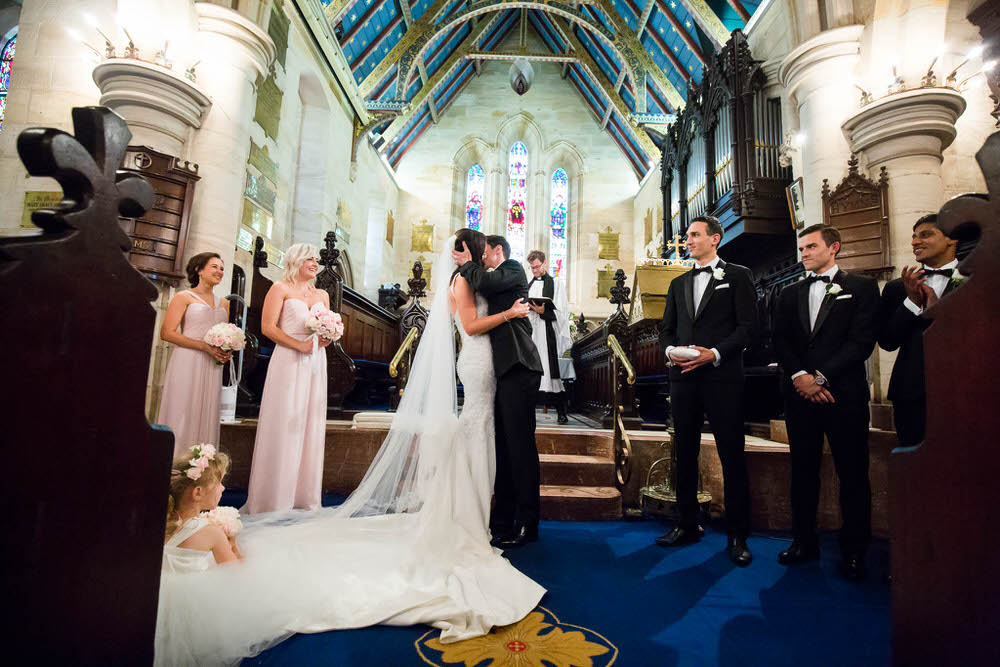 With a kiss, they were wed!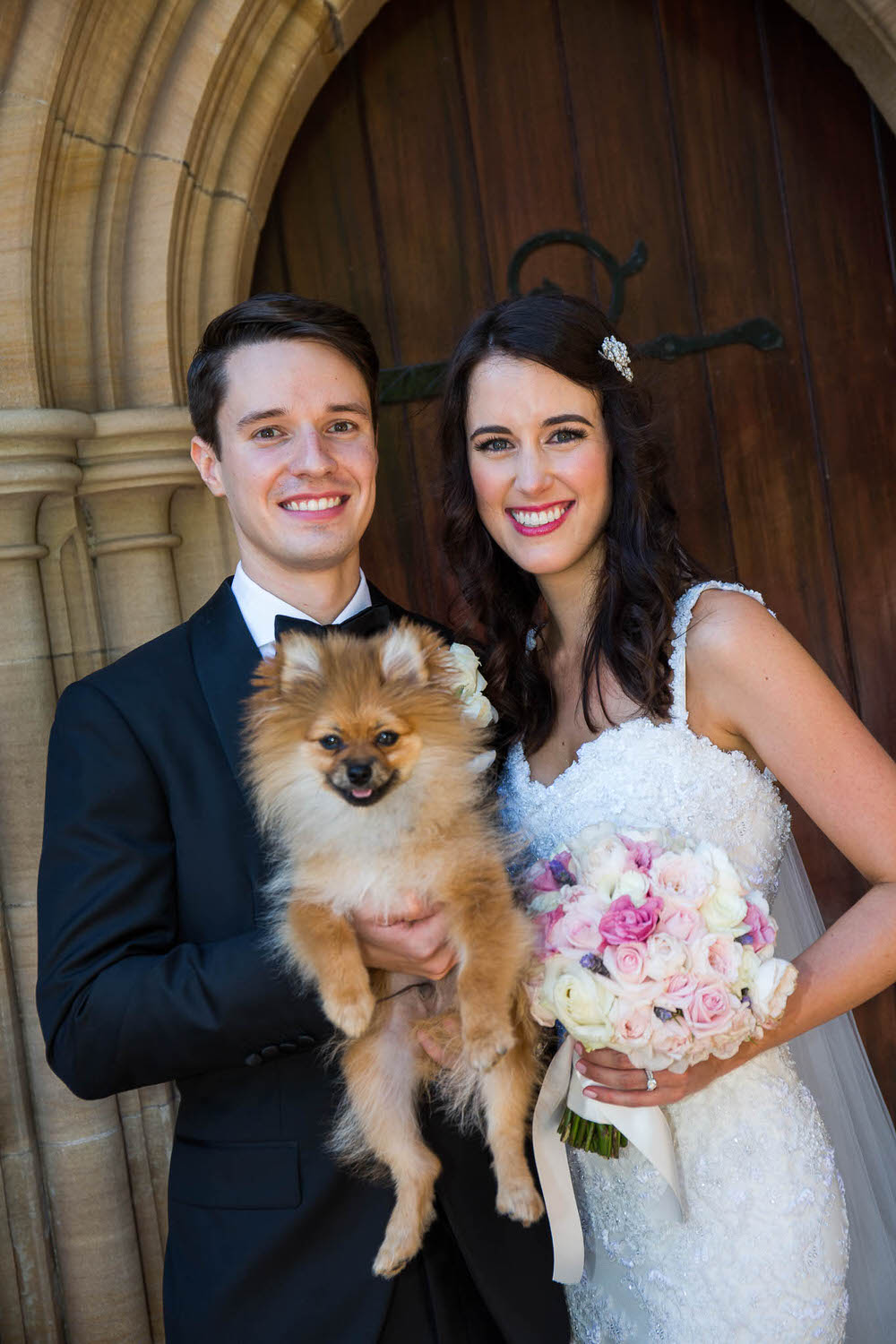 What a perfect family ??!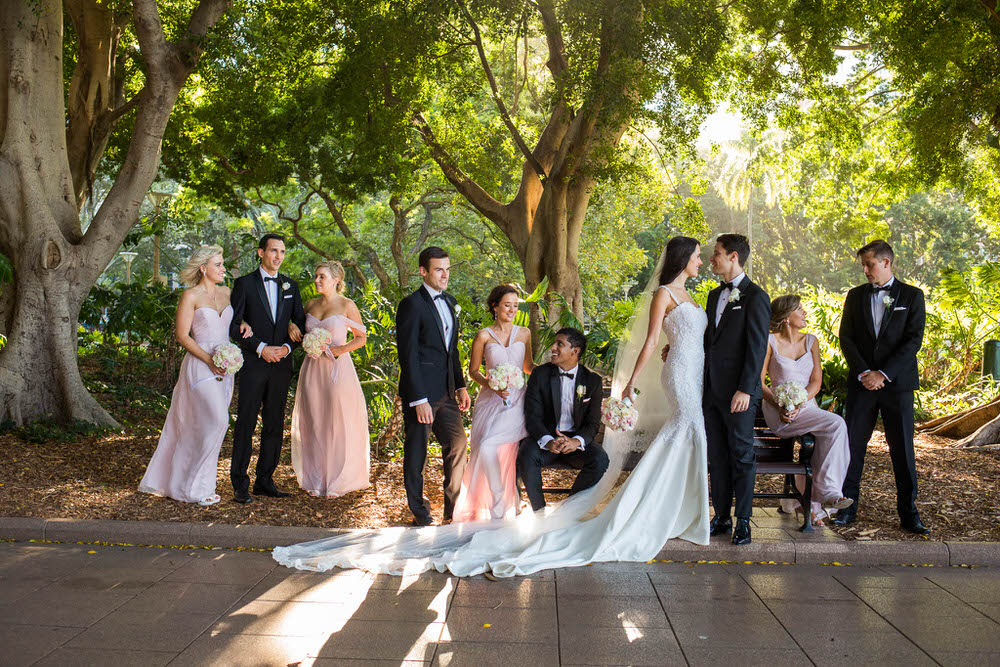 And this might be my favorite wedding party photo ever! So glamorous!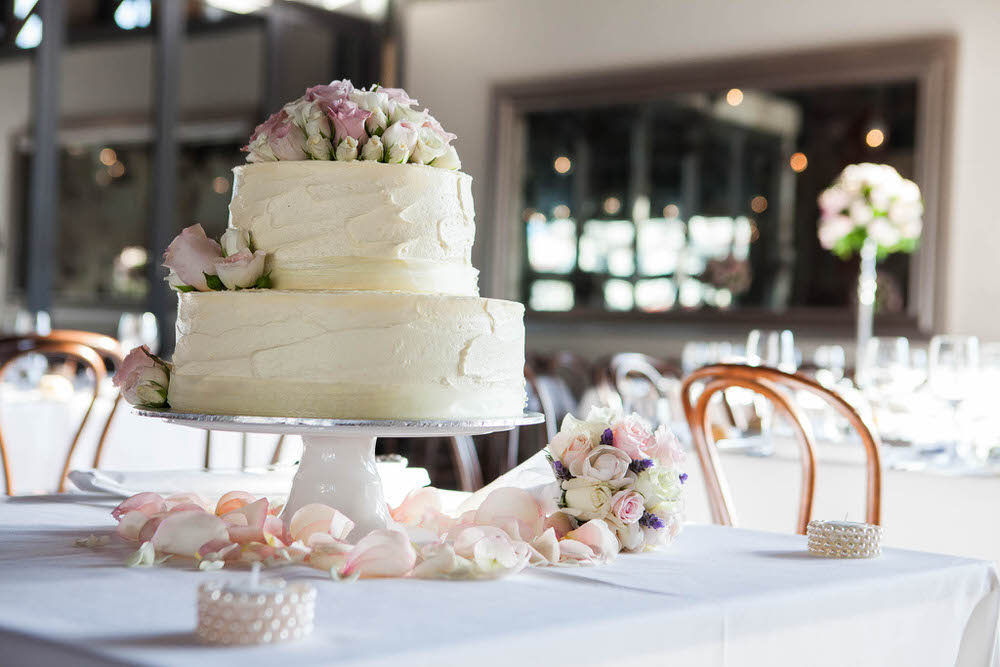 The reception was designed with the theme of roses, silver & crystal in mind. Soft pinks filled the room and accented the cake!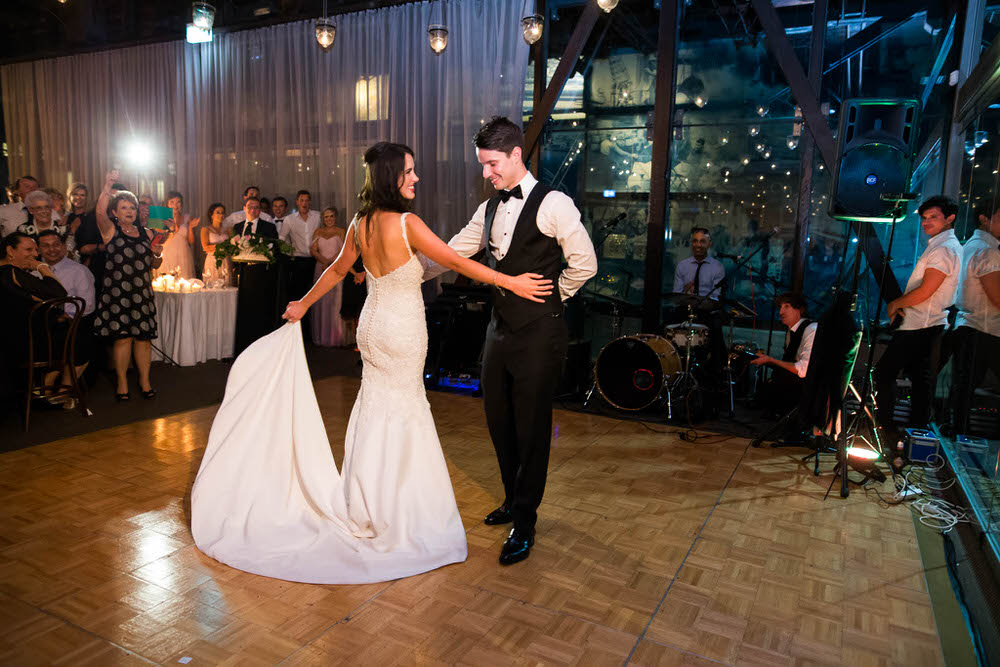 The night was one to remember! Congrats Chanelle & James!
From the Bride:
What was you favorite detail from the day? "Spending time with our families, who were so happy for us! We tried to include as many people in our wedding as possible, e.g. the bridal party included 8 cousins aged between 2 and 7 years – 6 flower girls in couture tulle gowns by Olivia Kate Couture and 2 page boys in mini dinner suits from Ferrari Formal!" 
What advice would you give to a bride to be? "Spend as much time with each other as possible on this special day- the day goes so fast, and it's a celebration of your new lives together, so savor every moment together."

Photos by: Inlighten Photography