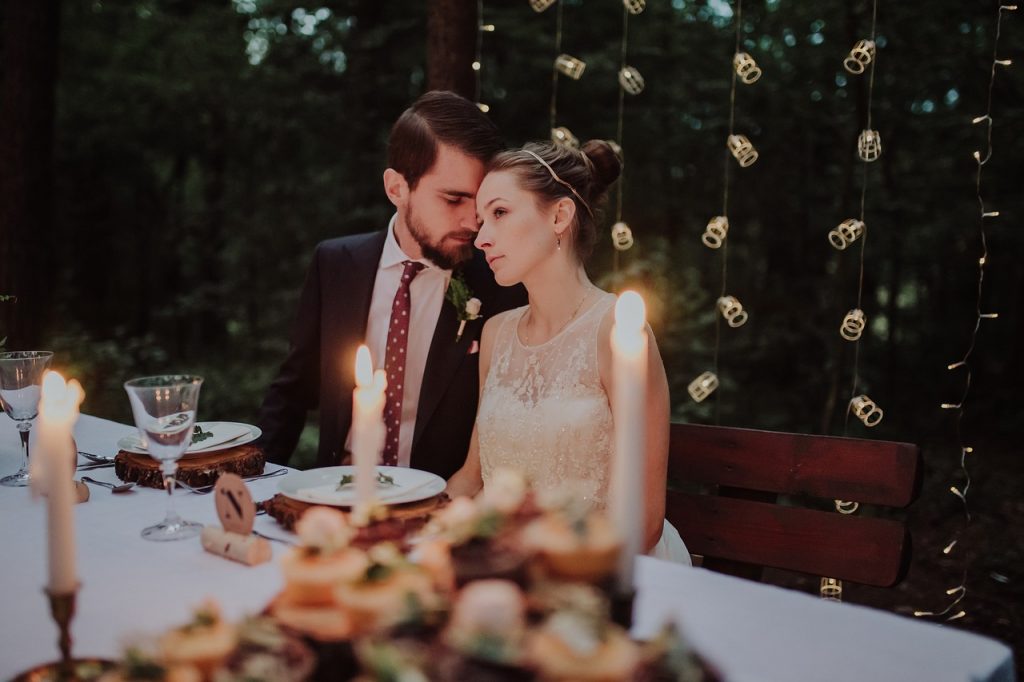 Candles are beautiful and can be used as more than just the centerpiece to your reception tables. Consider alternative ways to bring in the soft, warm light of candles.
Use in a long ling of lanterns or hurricane lamps behind the officiant.
Hang from lanterns or shepherd hooks versus on candlesticks.
Have the rows of guests hold candles to light a darkened church.
Have your wedding party walk down the aisle holding candles.
Release candles up into the sky using paper lanterns.
Have the aisle lined with glasses vessels of varying shapes and sizes holding floating candles.
Have large candles arranged into hearts or initials on the lawn outside of the reception tents.
Have patterns of tealights swirling elaborate patters on either side of the altar.
Other beautiful ideas we are more familiar with exclusively using floating candles, having rows of candles of different heights as the only lighting and only decoration, and using candles in chandliers.
Consider using beeswax candles for their quality and slow evaporation as well as their pleasant smell.
Always check the quality of the wicks as some smolder and soot worse than others.
Btw, have you thought of having it "snow" as you walk back up the aisle? Wouldn't that be dazzling?
---
Virginia Bride Magazine features the best Virginia Weddings and Virginia Bridal Shows. Find it all in one place. Check our blog posts regularly for the latest show information.