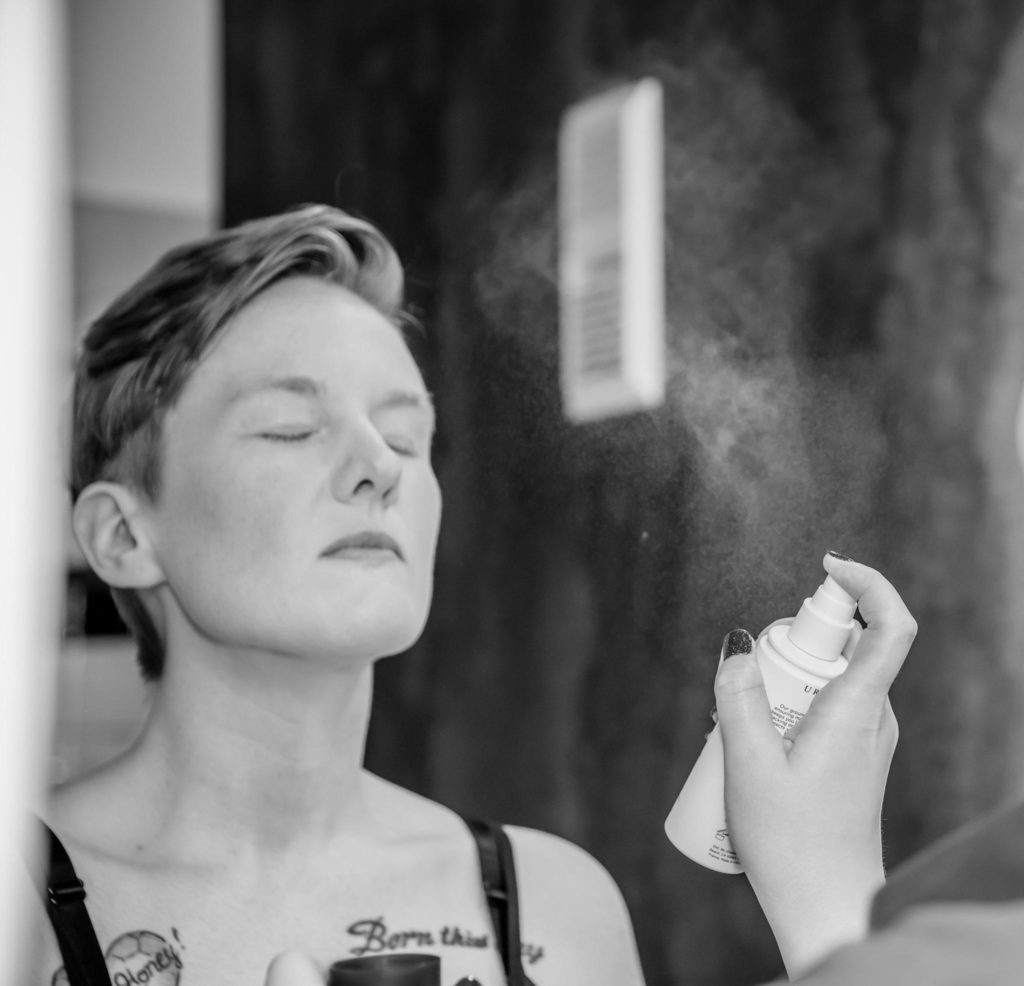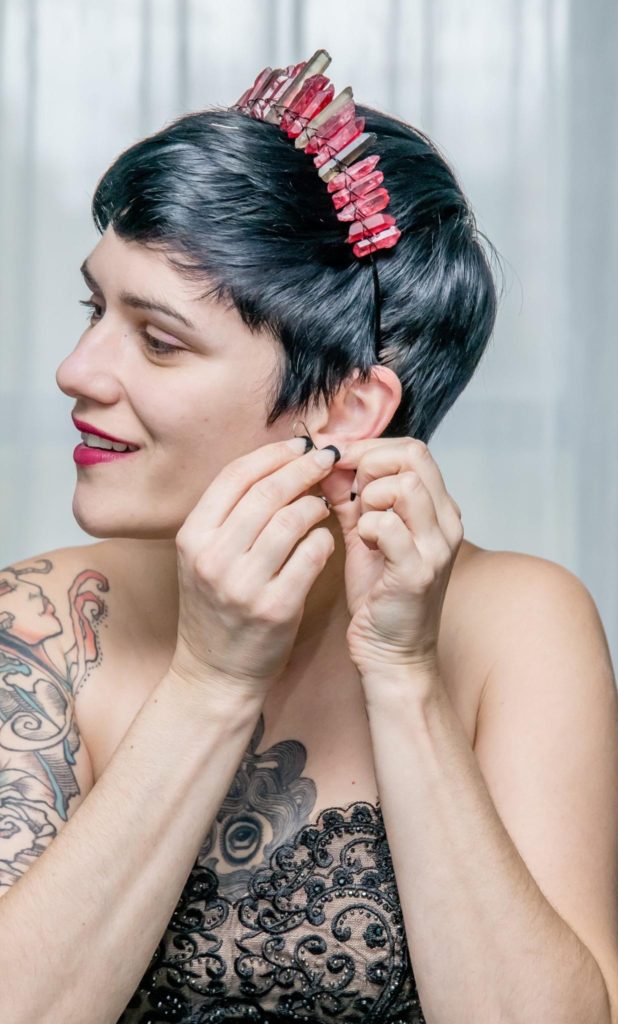 For your unique Virginia wedding dreams, meet Nicole and Courtney, a couple who decided to tie the knot on Halloween last year, with an intimate wedding, black dress, white suit, and a unique, intriguing venue.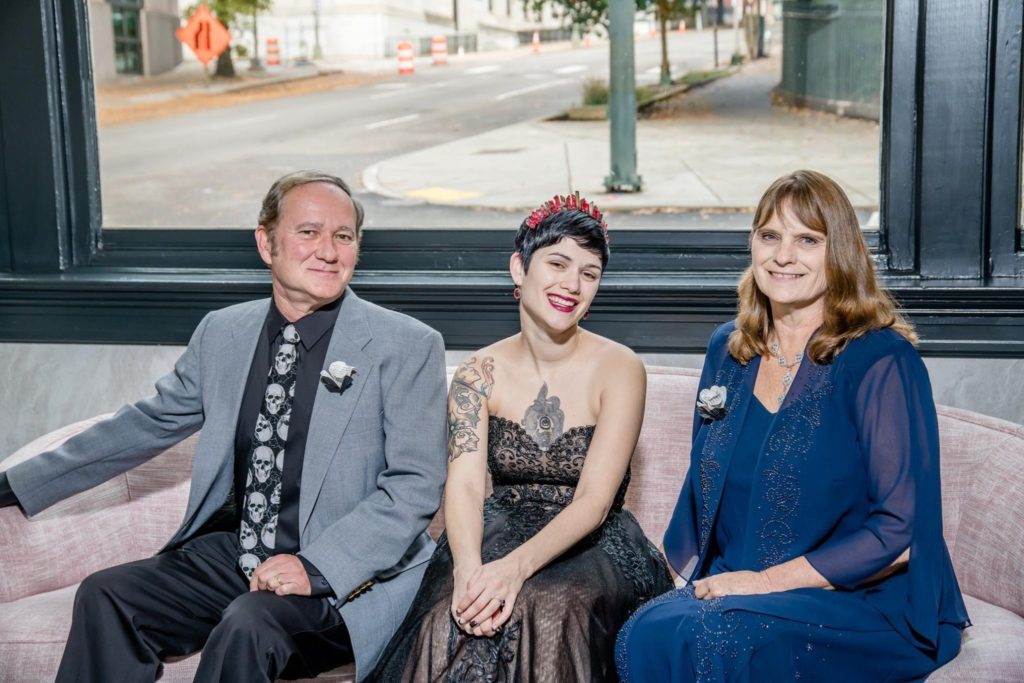 Courtney and Nicole met the way that more and more couples these days are meeting: Online. "From there we started texting and by that evening we had our first phone call – 4 hours long at that – where it became clear to both of us that we had found something special.
"The next week we met in person and even though we didn't think it existed, it was love at first sight. Within the first month, we traveled and explored most all of the Northeastern states and took our first trip to Richmond as a couple. By the end of that year, we were engaged, and we knew immediately that we wanted to be married in Richmond."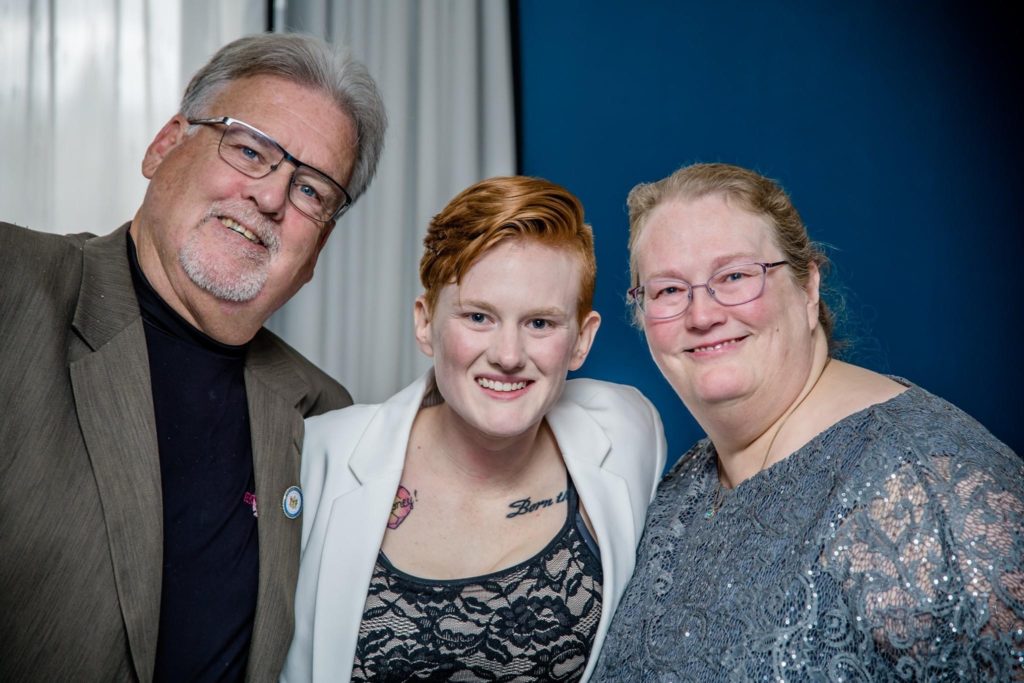 For their first date, Nicole and Courtney enjoyed dinner at a sushi restaurant overlooking Rehoboth Beach in Delaware. Then, onto the beach for a moonlit walk.
The Scoop
Courtney, 33, Licensed Veterinary Technician, BluePearl Christiana
Nicole, 28, Order Processing Coordinator, Occasion Brands
Wedding Date: 10/31/2019
Number of guests: 11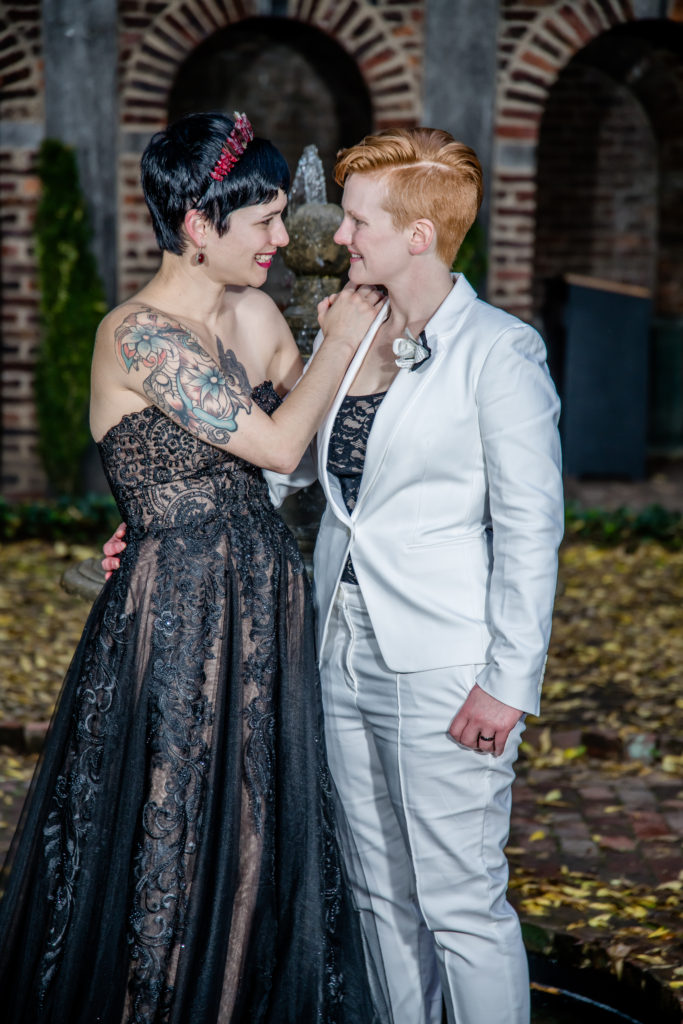 Nicole and Courtney chose a unique wedding all around. "We got married on Halloween! Our ceremony was at the Poe museum and Courtney wore a black wedding dress. We also made our own flowers out of the pages of a book of Poe's works."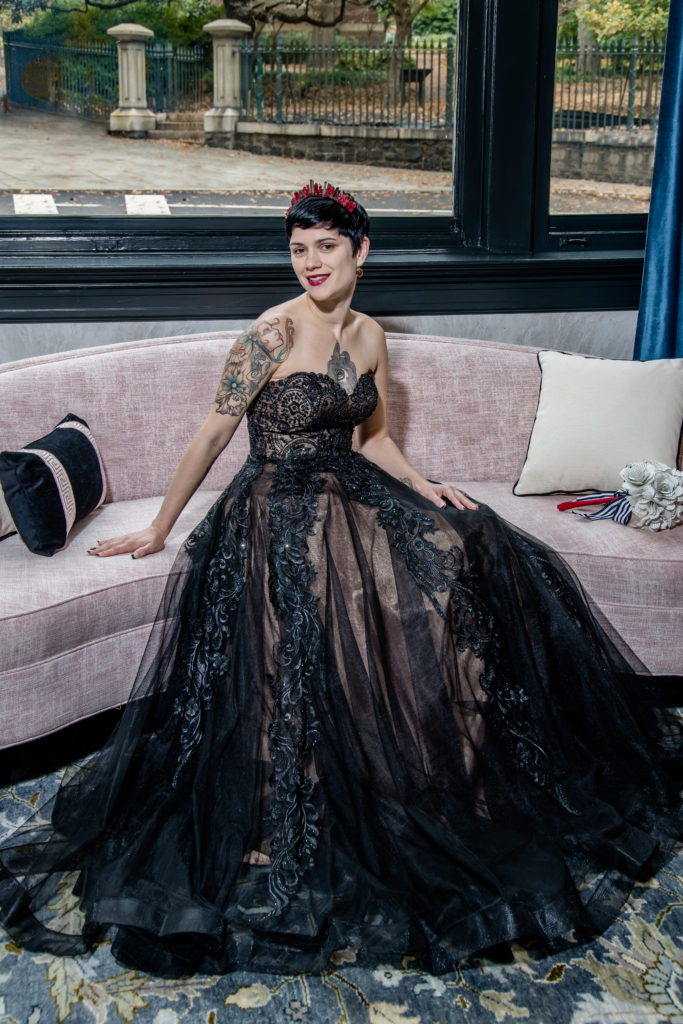 For the intimate ceremony, "Courtney wore a black lace embellished ball gown and a crown of smoky quartz and red crystals. Nicole wore a white suit with a lace top to match the dress."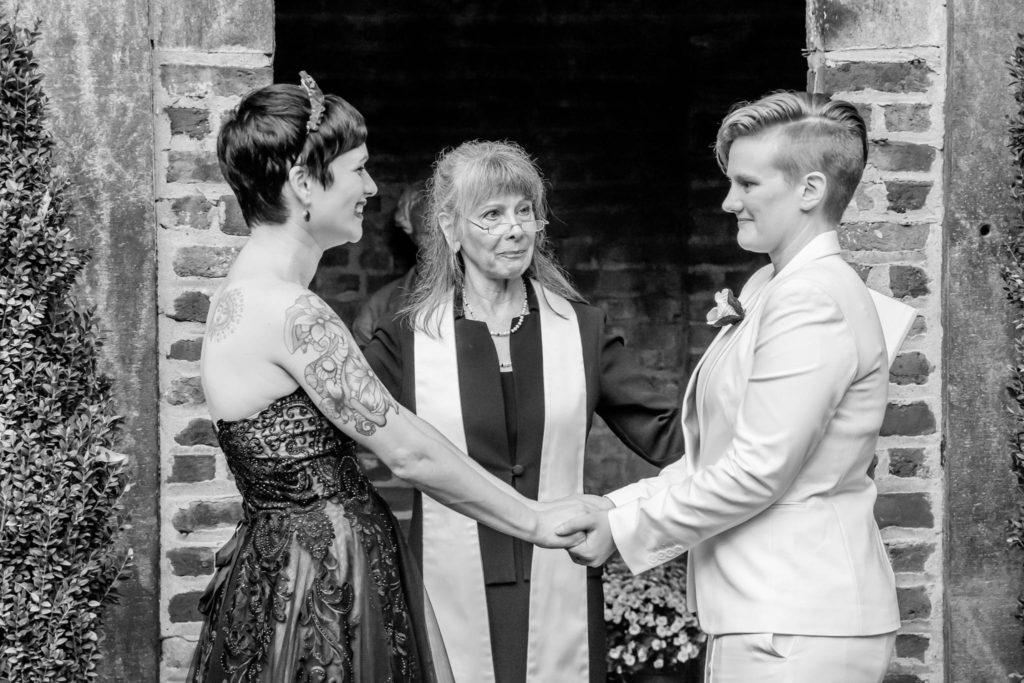 The personalization didn't stop at the couple's venue and attire. "We gave our two bridesmaids the option of wearing either a dress or pants and dress shirts and both chose pants. We wanted to ensure everyone was comfortable and felt most like themselves."
Courtney adds, "My dream has always been to be married in a black wedding dress. The bridesmaids wore a deep red to match the crystals on my crown, and Nicole wore a white suit to put her own twist on the tradition of black and white wedding colors and wearing a white dress."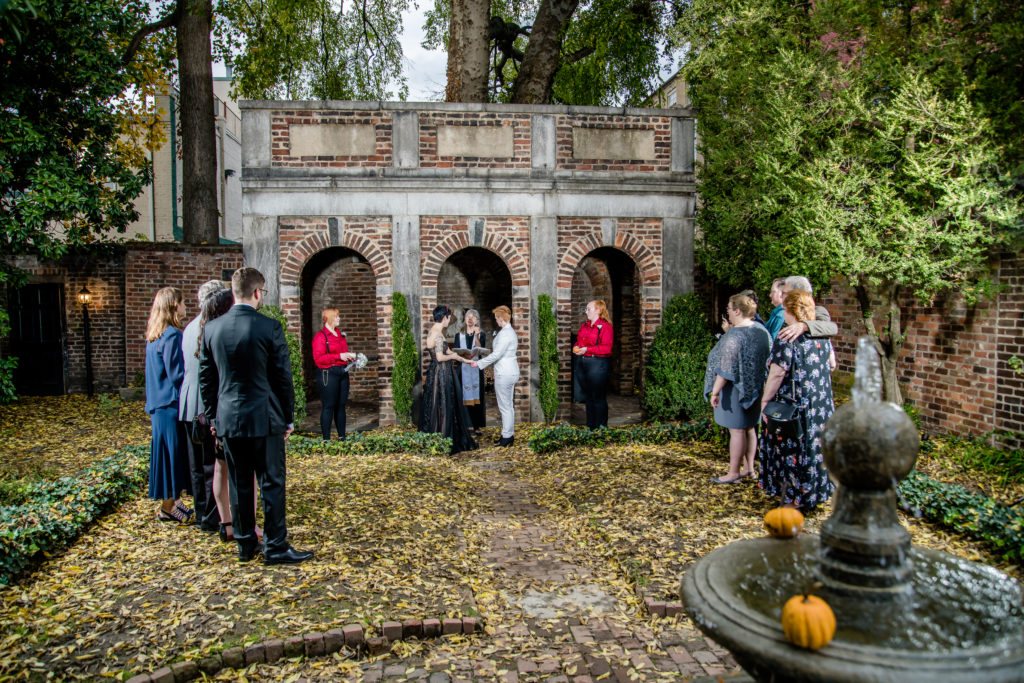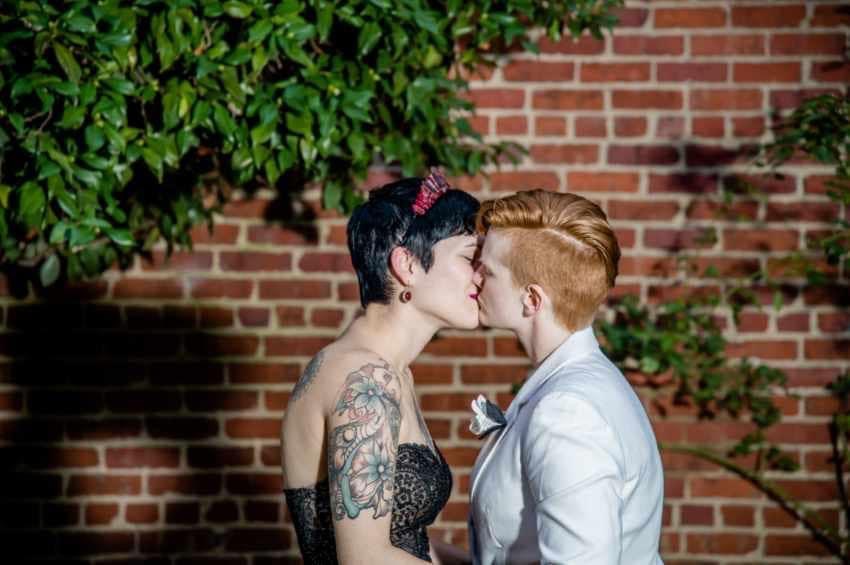 So, what inspired this stunning wedding's theme and locale?
"Our inspiration really boils down to our love of Halloween and our shared unique taste. We used the natural autumnal beauty of the garden and didn't feel it necessary to bring any additional props or decoration.
"The Poe museum was one of the first places we visited on our initial trip to Richmond together, we both have always enjoyed the history and work of Edgar Allen Poe. Once we first saw the garden of the museum we knew it would be the perfect location for a Halloween ceremony."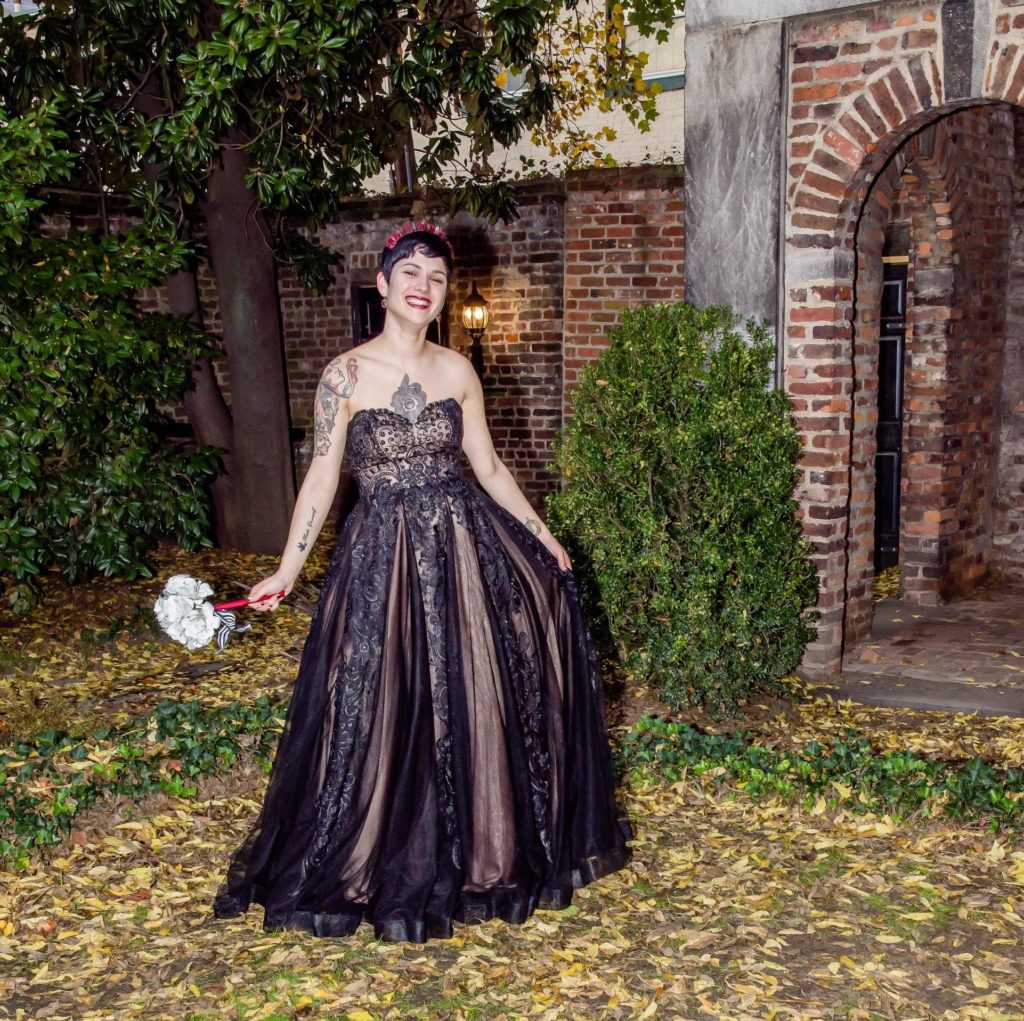 Nicole and Courtney opted for an intimate ceremony with only 11 guests, though additional special guests attended: two black cats (Edgar and Pluto) that reside on the museum grounds.
"We actually did not have a reception, we had an intimate dinner after the ceremony with our family and close friends where the photographers were not present. We wanted to make it more personal and be able to focus on ourselves and our loved ones."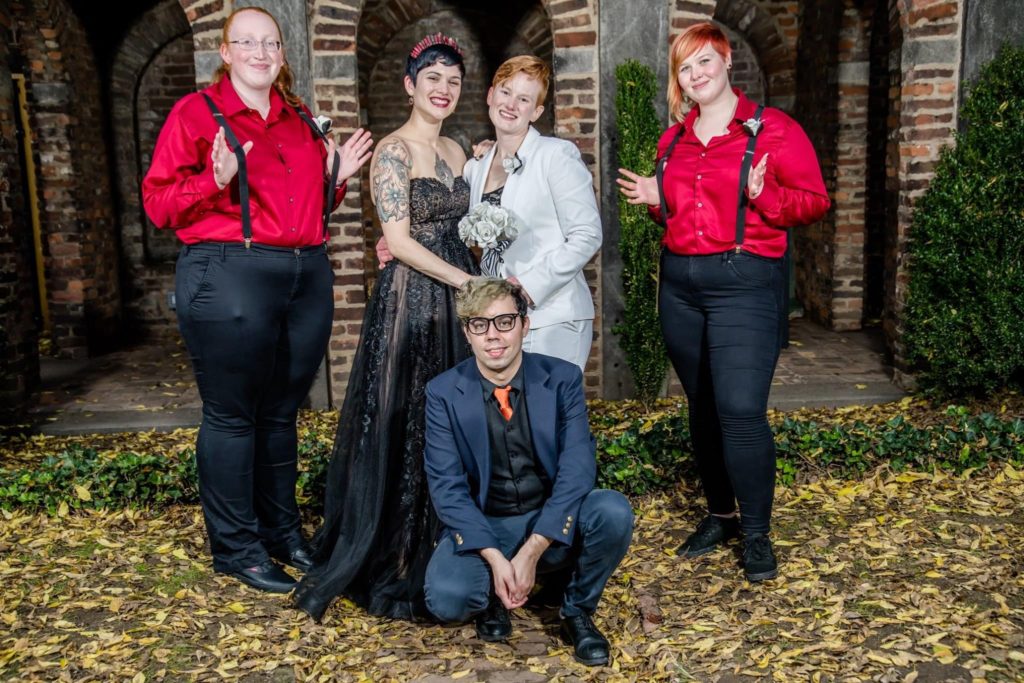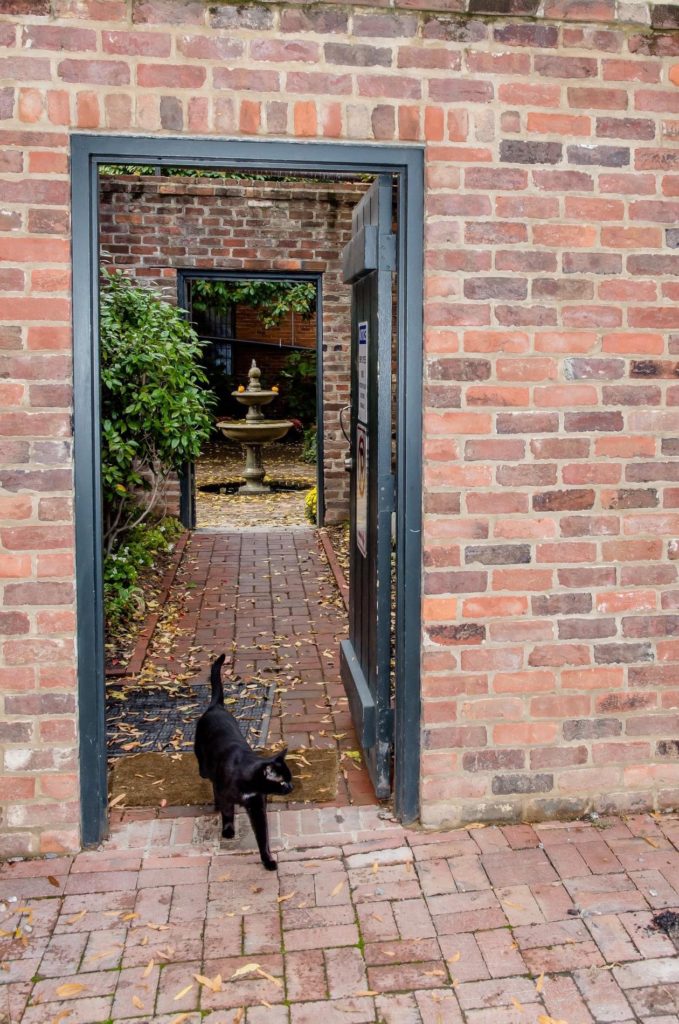 These happy brides share their advice to others planning their special day.
"Sometimes an intimate ceremony that is uniquely you is the best way to celebrate your love for one another. Stay true to yourselves even if it isn't "traditional" – make your own traditions.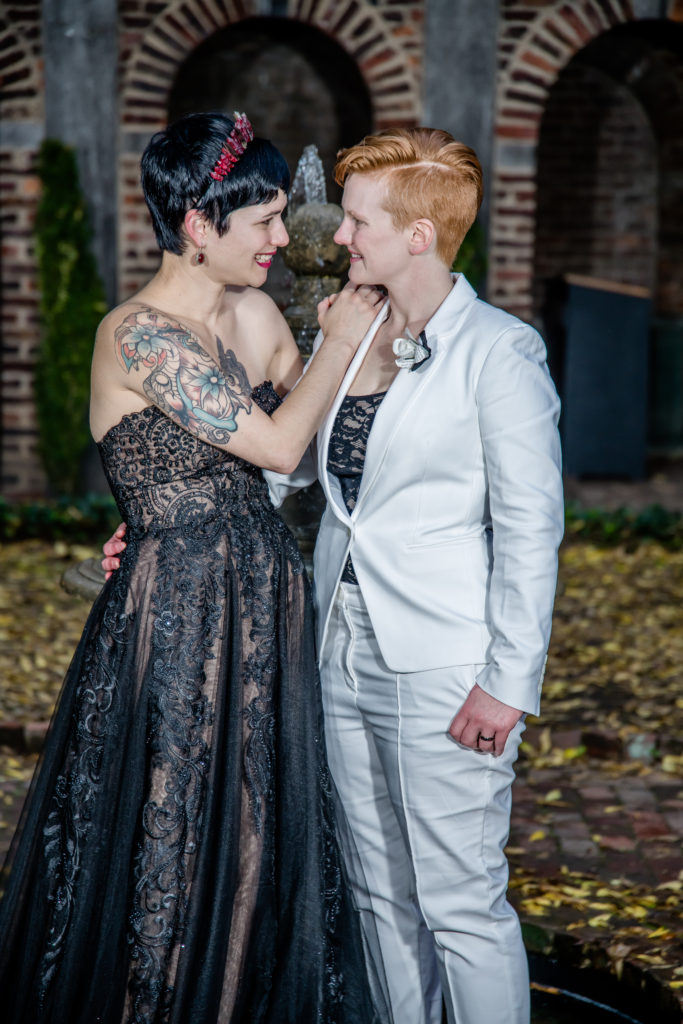 Congratulations to you both – and thank you for sharing your stunning, unique story with us!
Vendor Credits
Venue: The Poe Museum, Richmond VA, phone: 804-648-5523
Photographer: Relish Photography by Lee, Richmond VA, phone: 804-569-5070
Officiant: Rev. Phyllis Ann Min, Richmond VA, phone: 804-353-9127
Gown: Jovani
Crown: Judy and Madeleine, Chicago IL
Hair and Makeup: Family and friends of the brides
Flowers: Handmade by the brides
Honeymoon: Seattle, Washington and Portland, Oregon