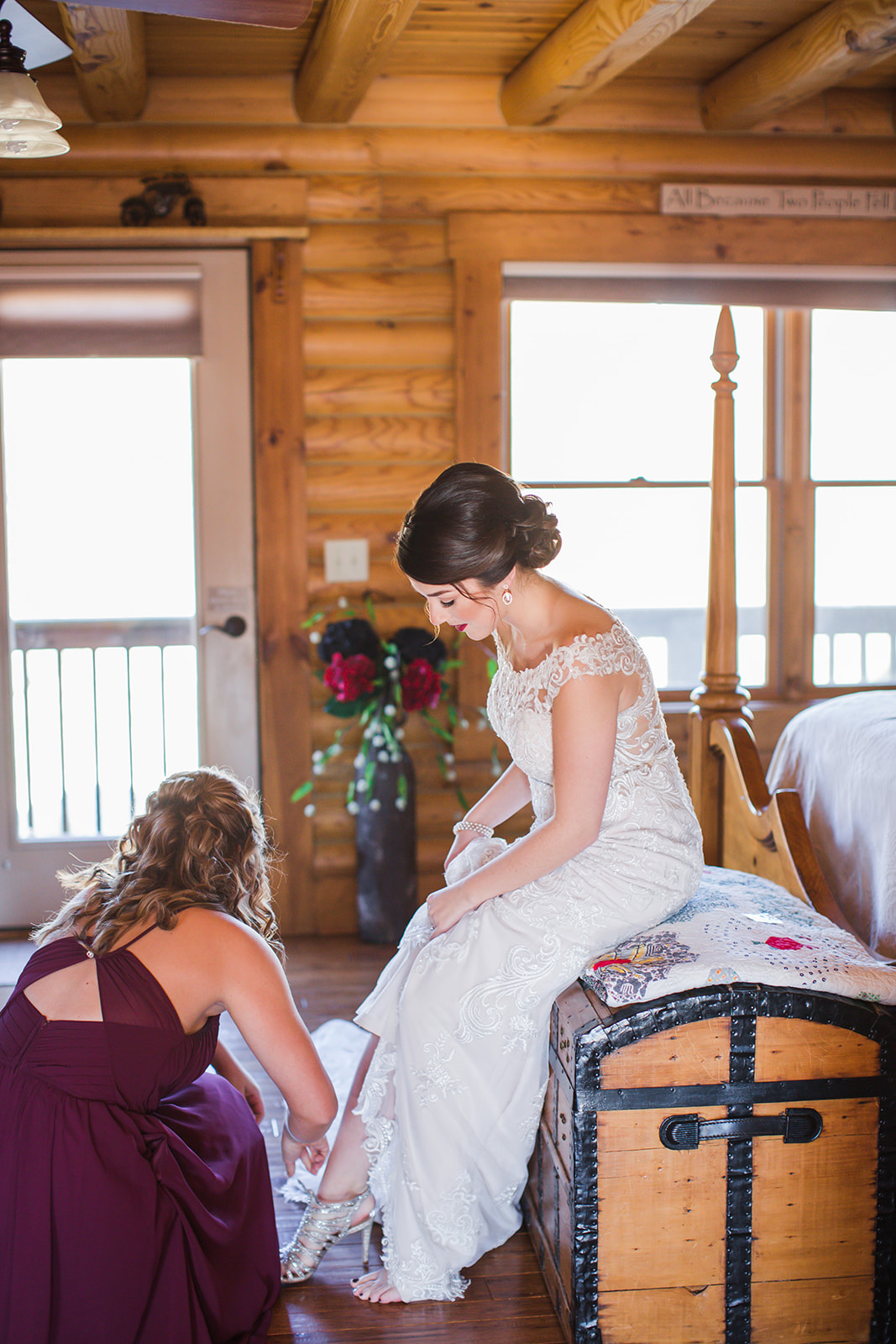 Meet today's beautiful Bride, Danielle! She met her groom, Dustin, in high school! He was in 9th grade and she was in 10th. "Since he was younger I didn't really pay him any attention at first, but he didn't give up and I'm so thankful for that because it brought us to where we are today," she recalled. We are thankful too because we are excited to share their rustic wedding day with y'all!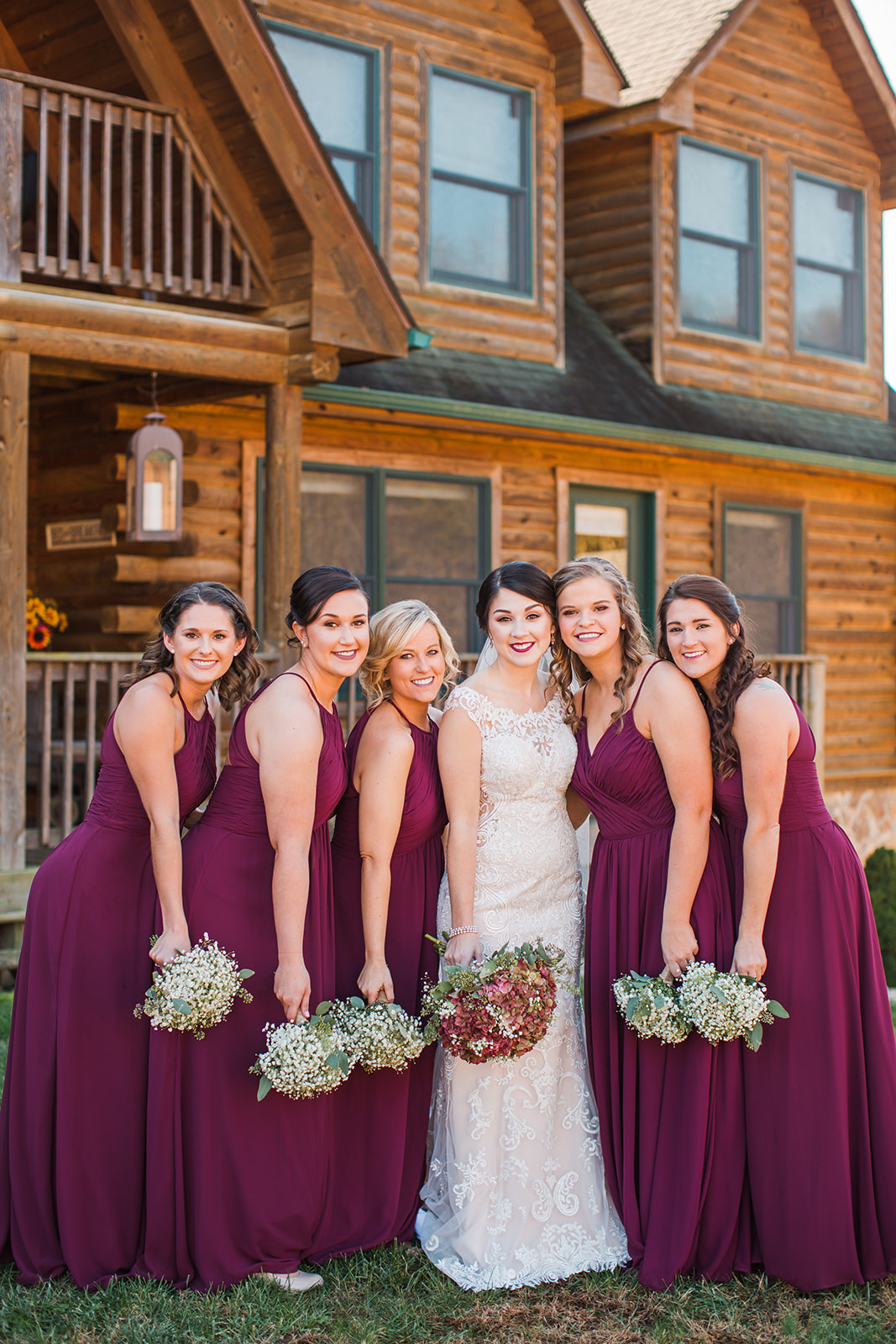 With the wedding taking place in November, Danielle chose maroon and white for their color scheme.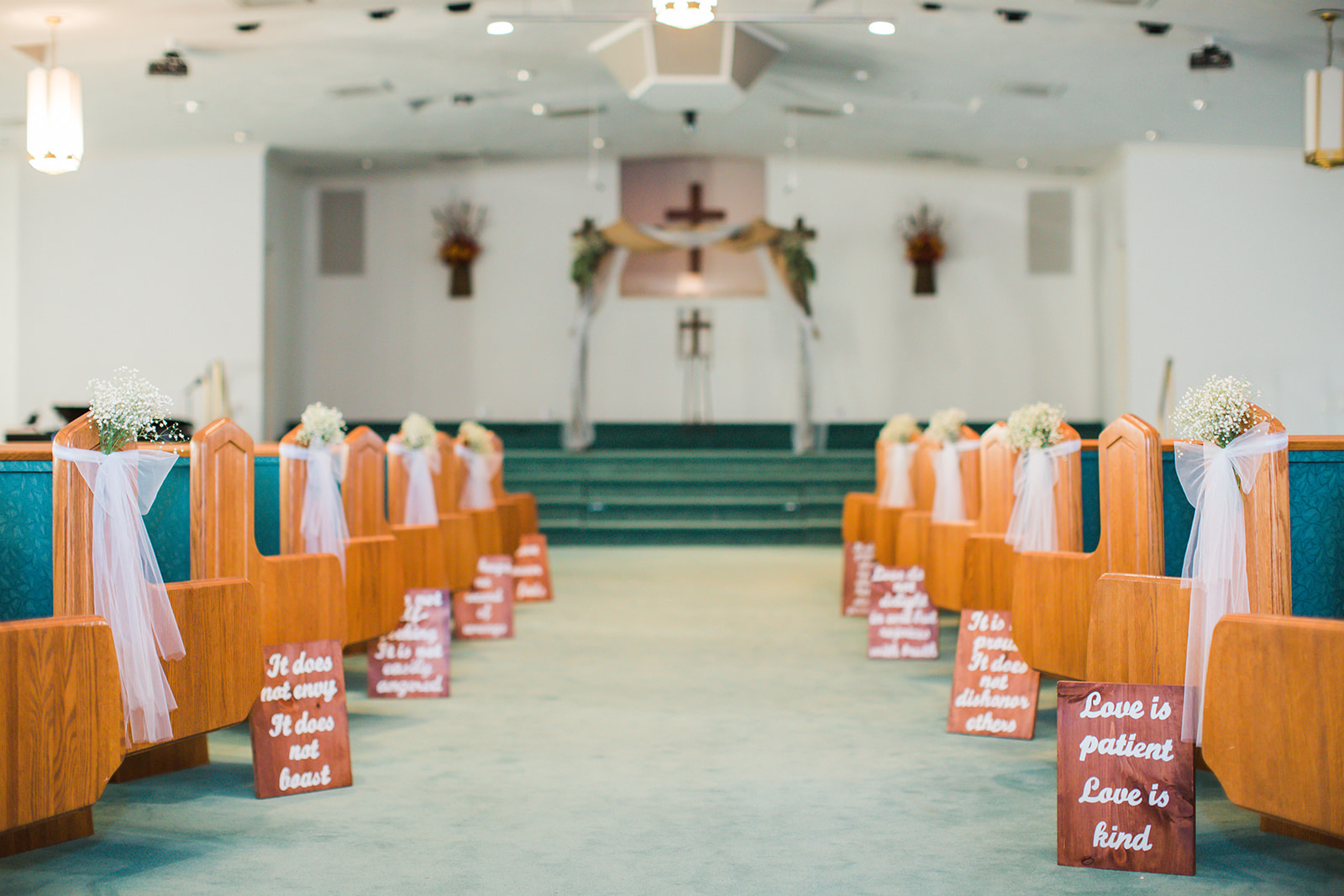 The ceremony took place at Lynn Haven Baptist and the reception was planned for the Glen on Glenburn Farms.
Danielle's uncles walked her down the aisle to see Dustin for the first time.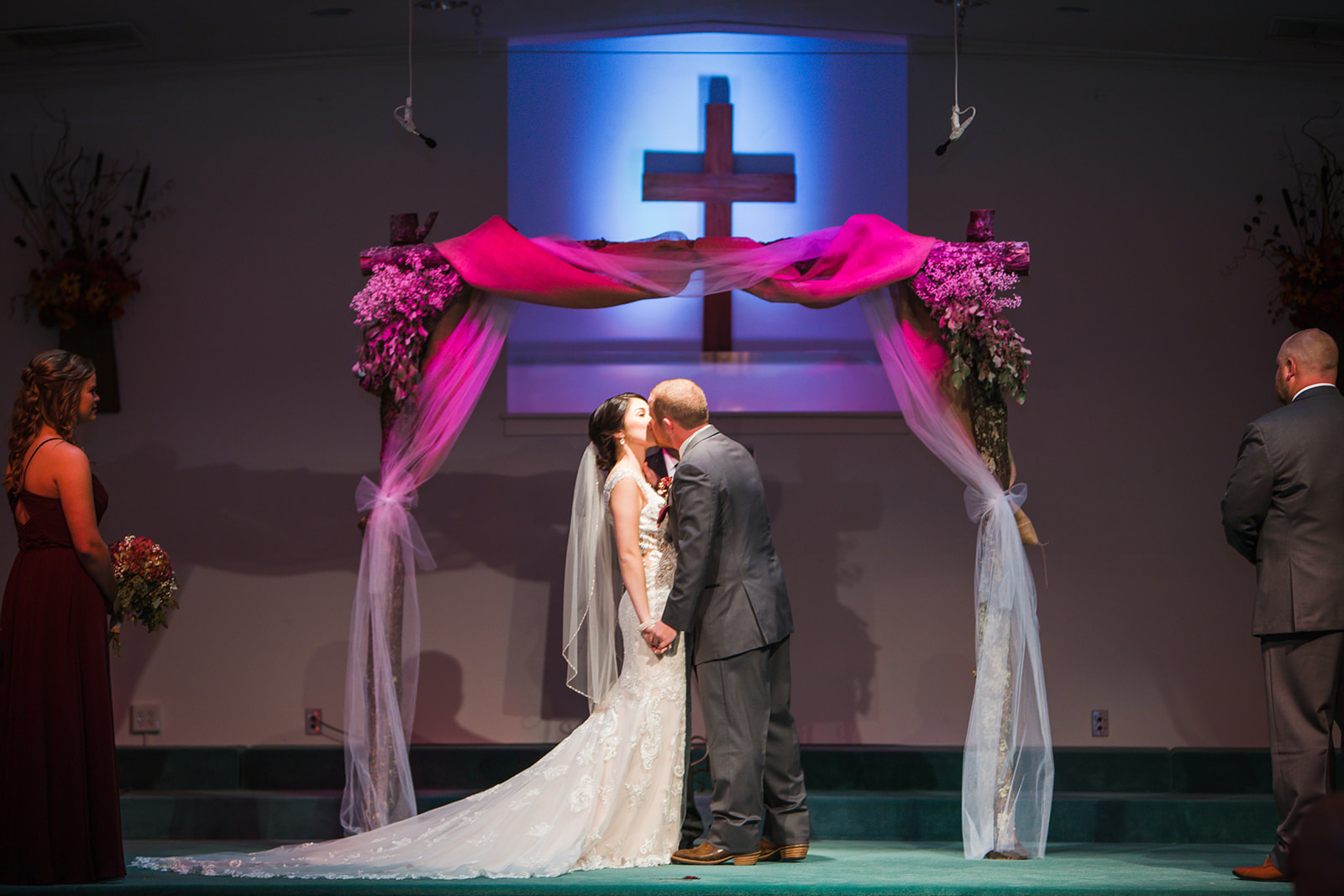 The stars aligned and they were pronounced man and wife!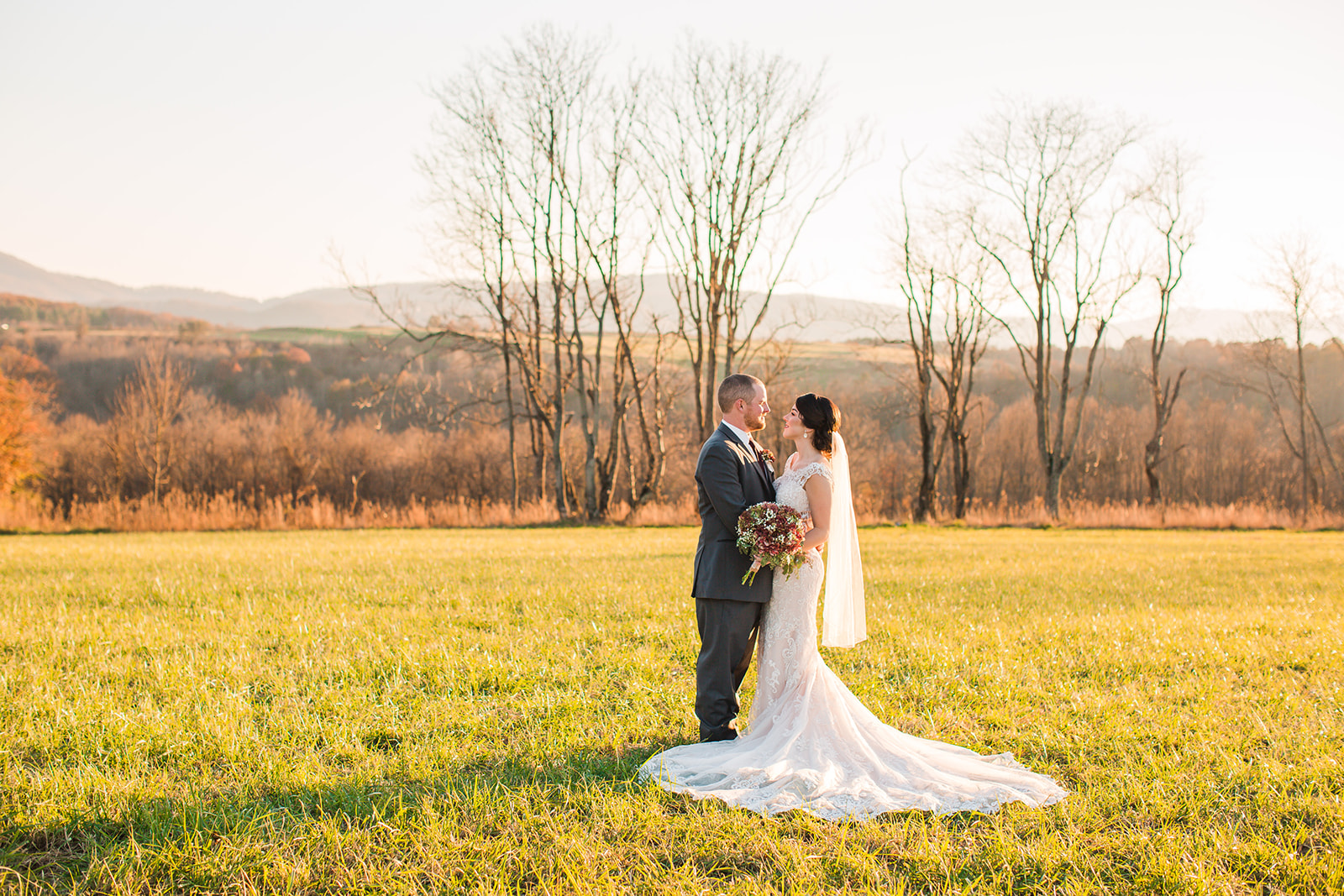 Golden hour perfection ?!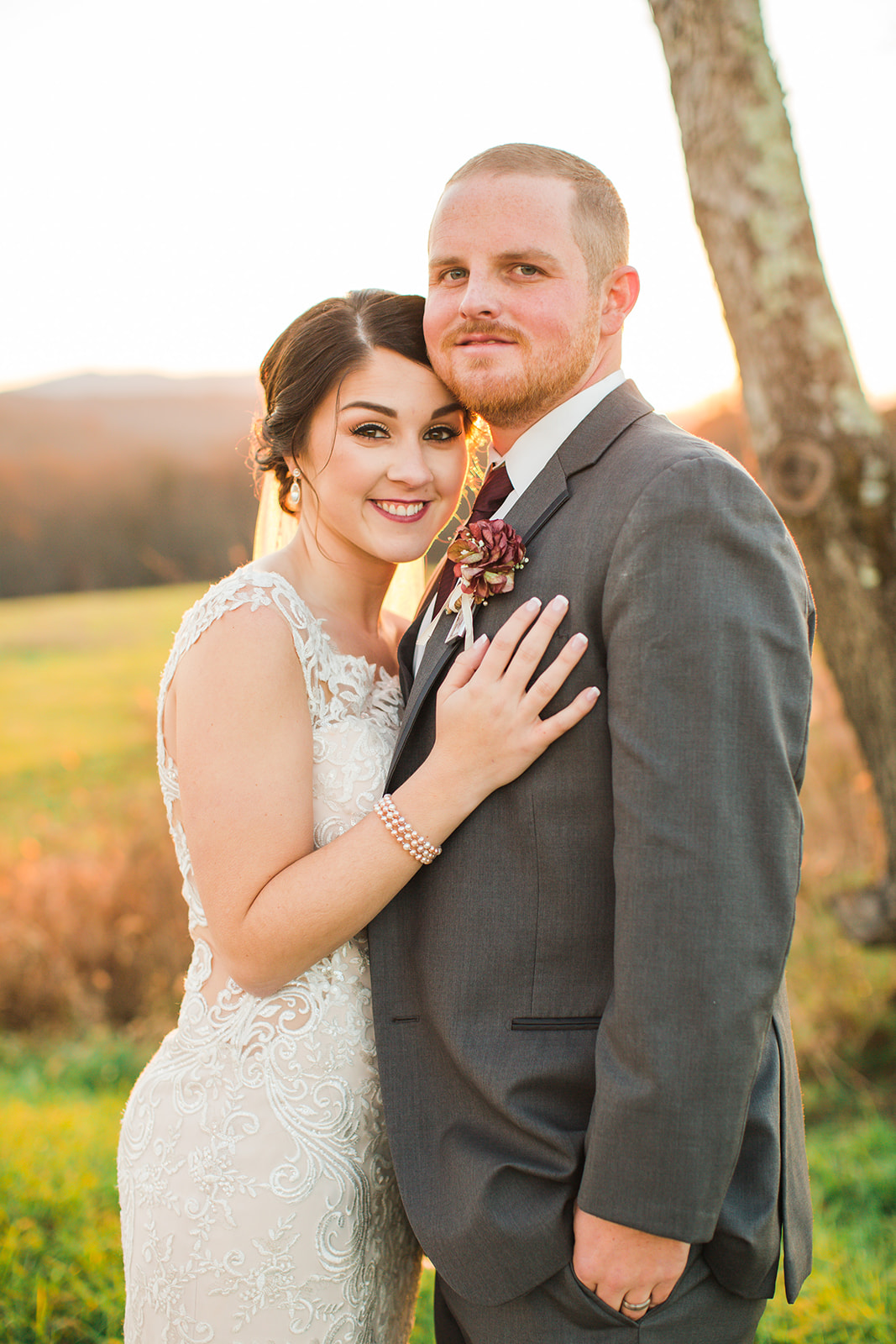 Don't they make a cute couple!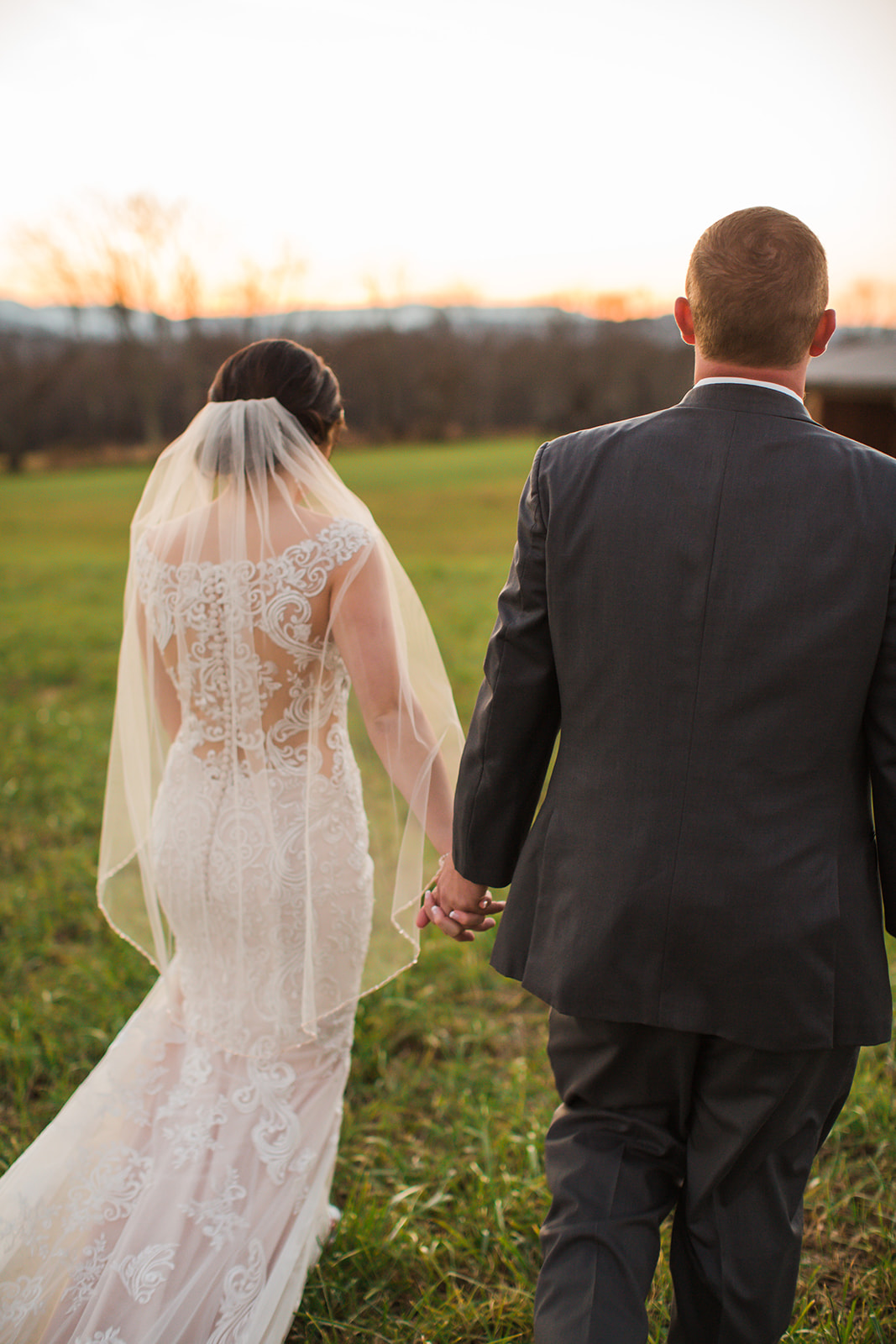 And check out the back of Danielle's gown…stunning!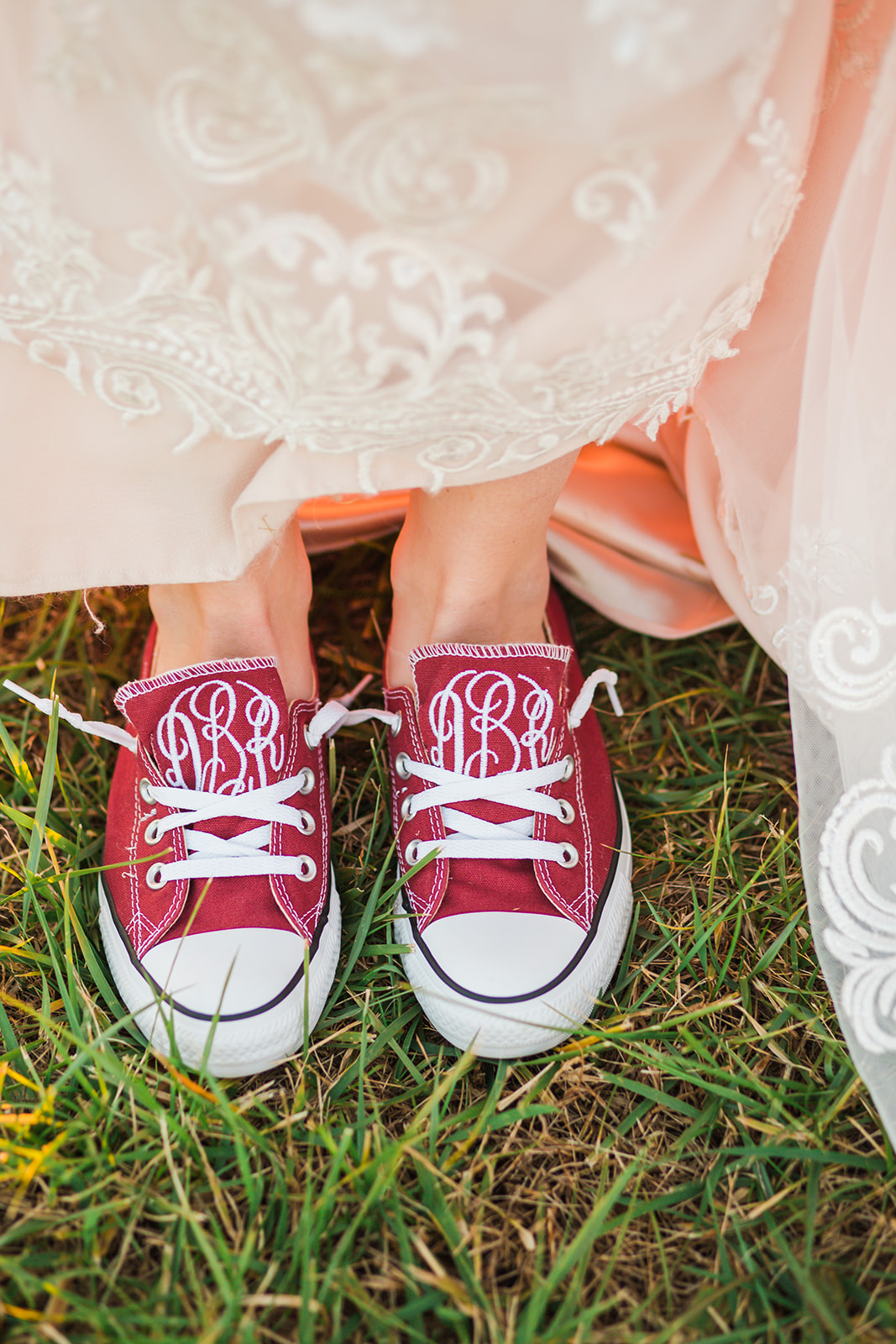 With a quick shoe change (#obsessed), it was time to party!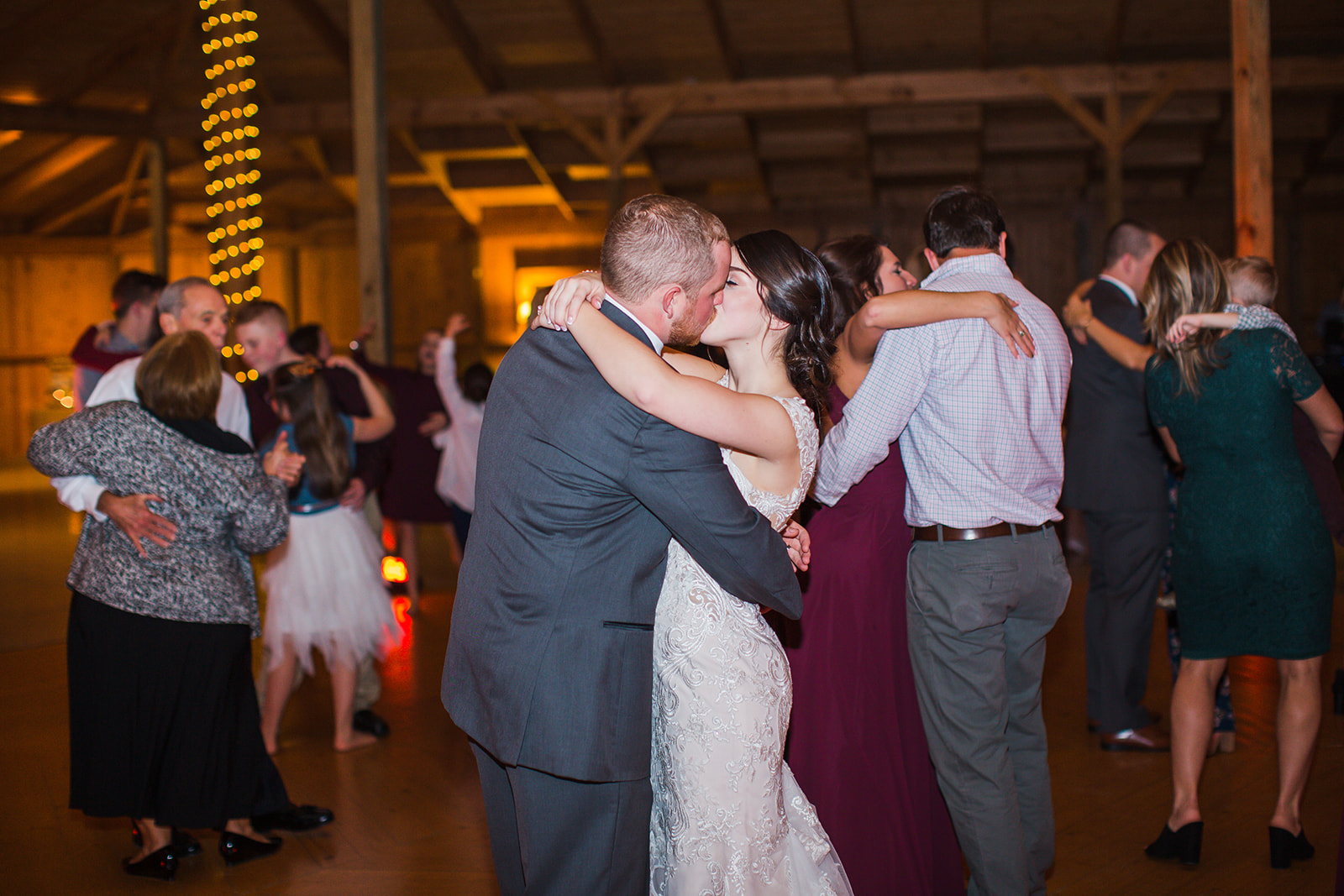 They danced all night with their 200 guests!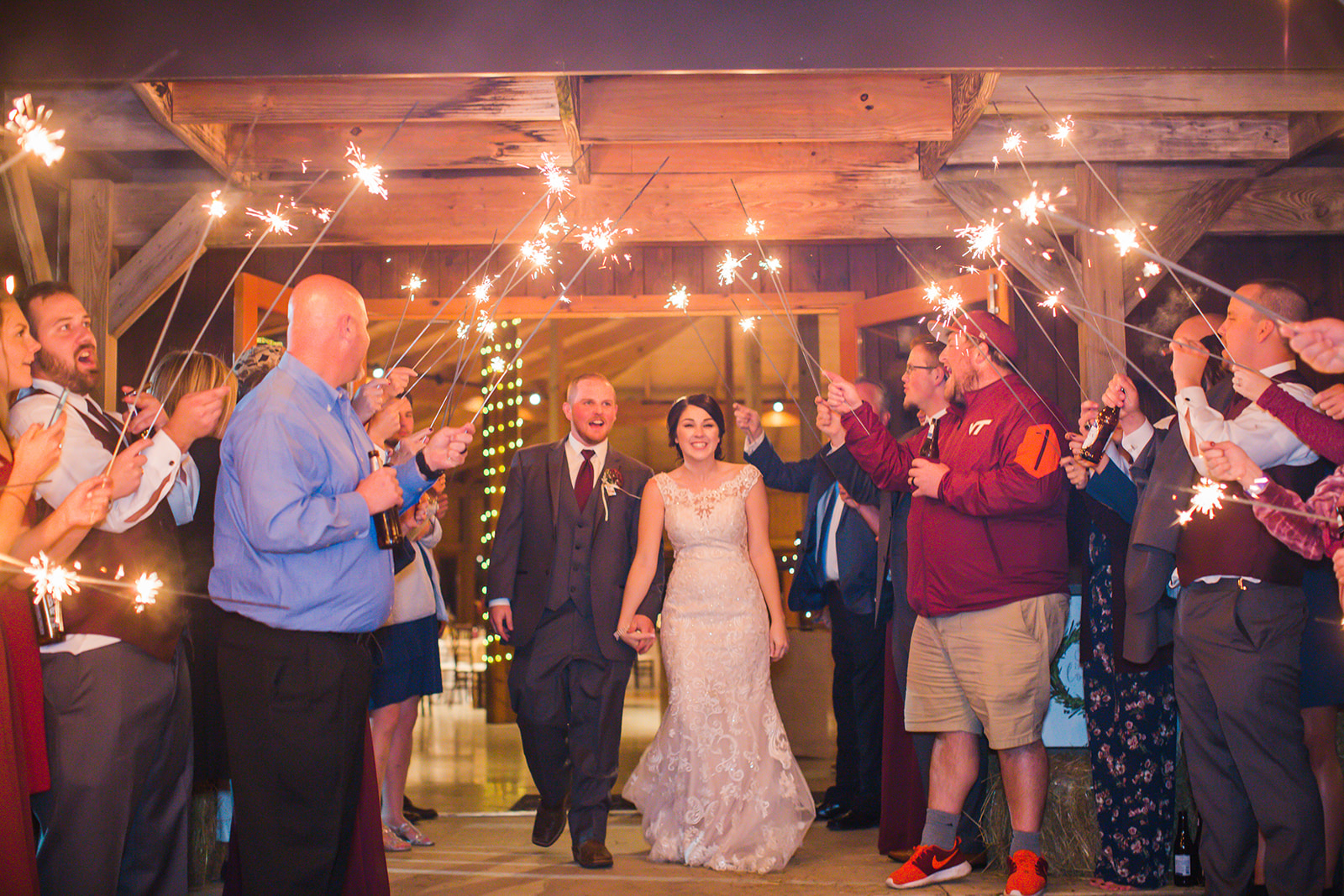 And ended the evening with a huge sparkler exit! Congratulations Dustin and Danielle!
From the Bride:
What was your favorite detail of the day? "My favorite part of the day was right before our sparkler exit. All of our friends and family were already mostly outside and we started to head out as well. Dustin stopped me and we danced together, alone in a big empty room for just a few minutes. It was like time stood still and we were able to take it all in. The fact that we were finally married, the fact that we had 200+ of our closest friends and family there just for us, etc.. It was such a beautiful, emotional moment and it's one that I will always remember and one that will probably always be my favorite part of the day."
What advice would you give to a bride to be? "The best advice I could give is to just slow down and take it all in. If something doesn't go as planned, it's OKAY! No one will know that something doesn't go your way, other than you. Don't let that ruin your day or down your mood. The most important thing is that you stand in front of your (soon to be) husband and say I do! As long as that is done, then nothing else matters in my opinion."
Photos: Heather Kidd Photography
Videographer: Dele Rockson Media
Hair: Amber Aker at The LOFT hair studio
Brides make up: Laci Fore Artistry
Food: Mission BBQ
Venue: The Glen on Glenburn Farms
Want to be featured on this weekly online blog? Just email us! Want to be featured in our printed magazine? Just email us! **Being on this online blog does not hinder or guarantee a wedding will be in the printed magazine, both are up to the discretion of the publisher, Angeline Frame. If your wedding has been chosen for print, she will reach out to you directly.** Thank you for following Virginia Bride Magazine! Stay tuned for more weddings and the best Bridal Shows in Virginia!