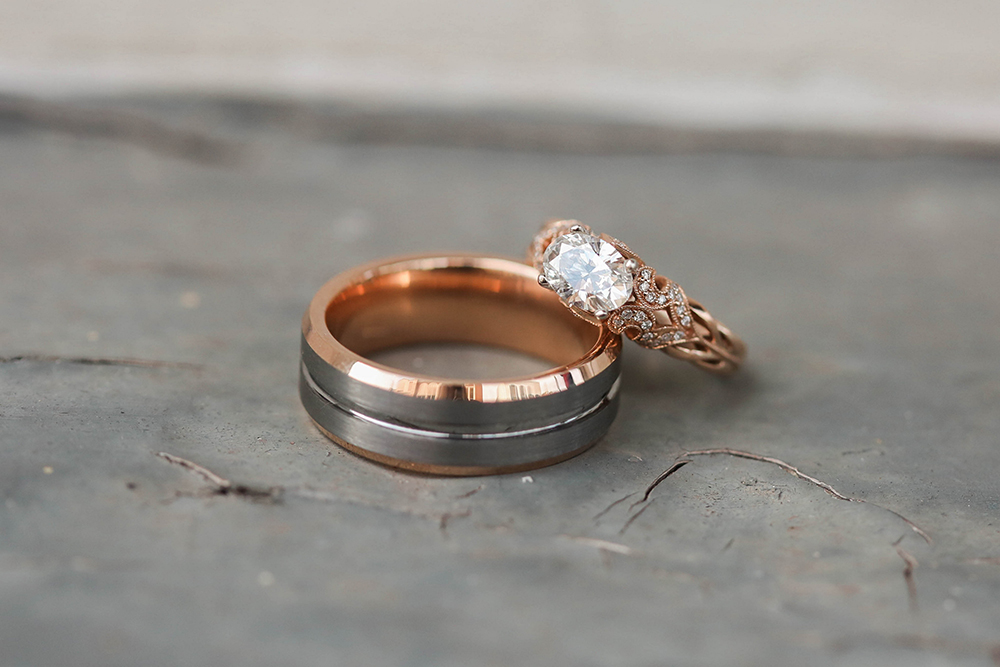 Y'all. Today's wedding has got me feeling a little emotional. To start, the bride and groom met when they were just 16! They were reunited 10 years later and sparks flew.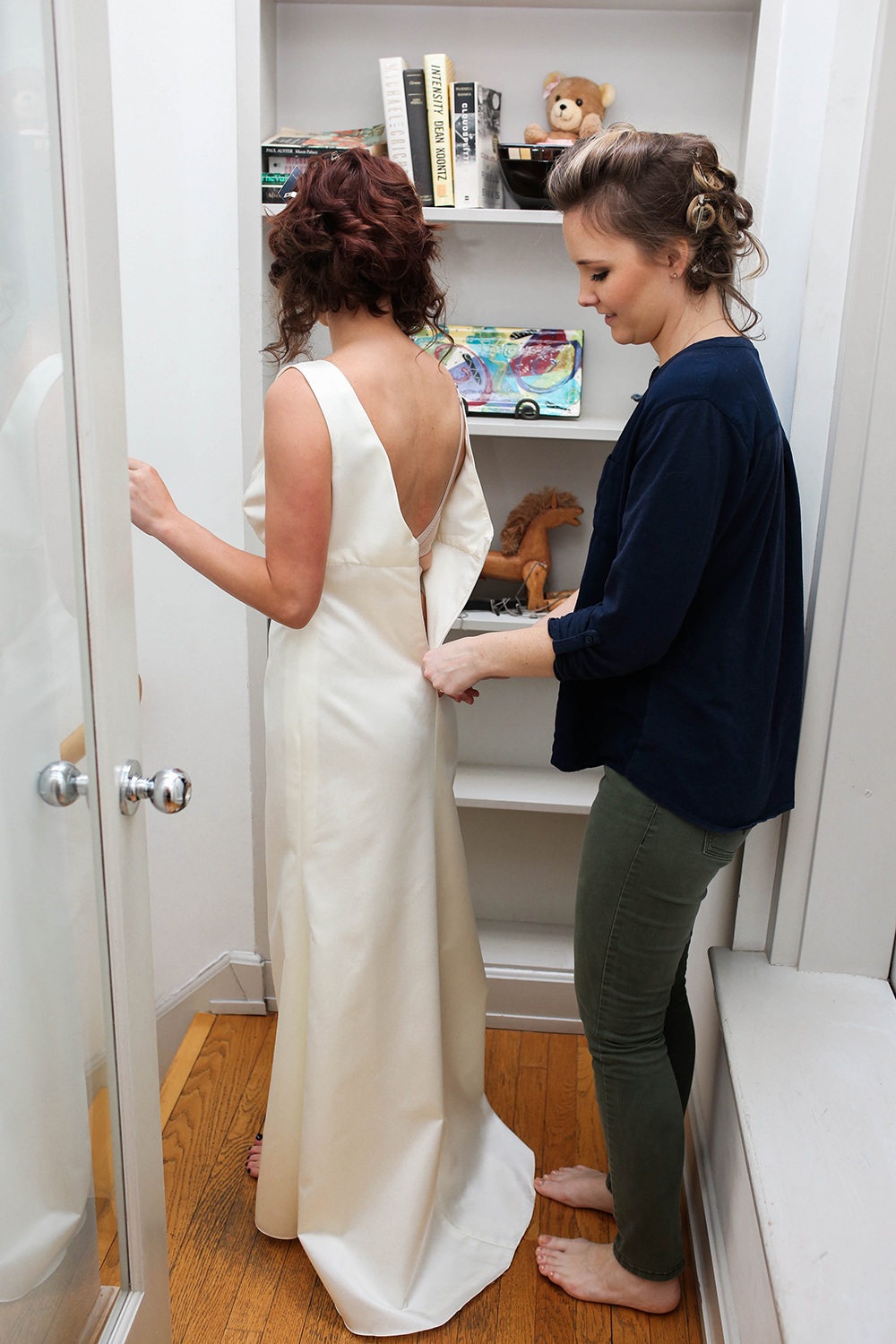 Dannah chose to honor her mother, who passed away prior to her wedding, by wearing her wedding dress. After corresponding with Dannah, I know that this is only one example of how she is just as beautiful on the inside as she is here on her wedding day.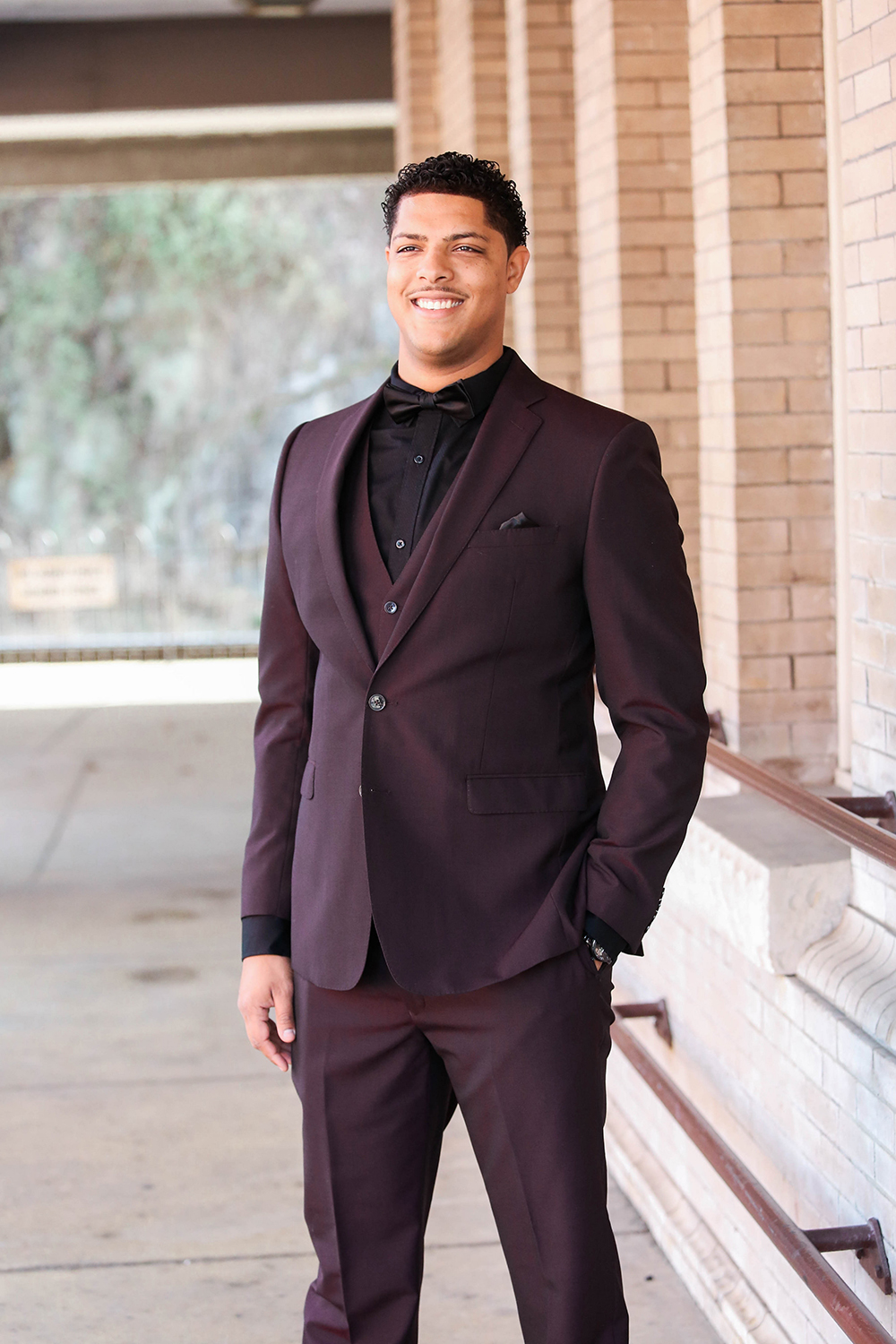 Her soon to be hubby, Francois, rocked this eggplant suit while waiting for their first look to begin.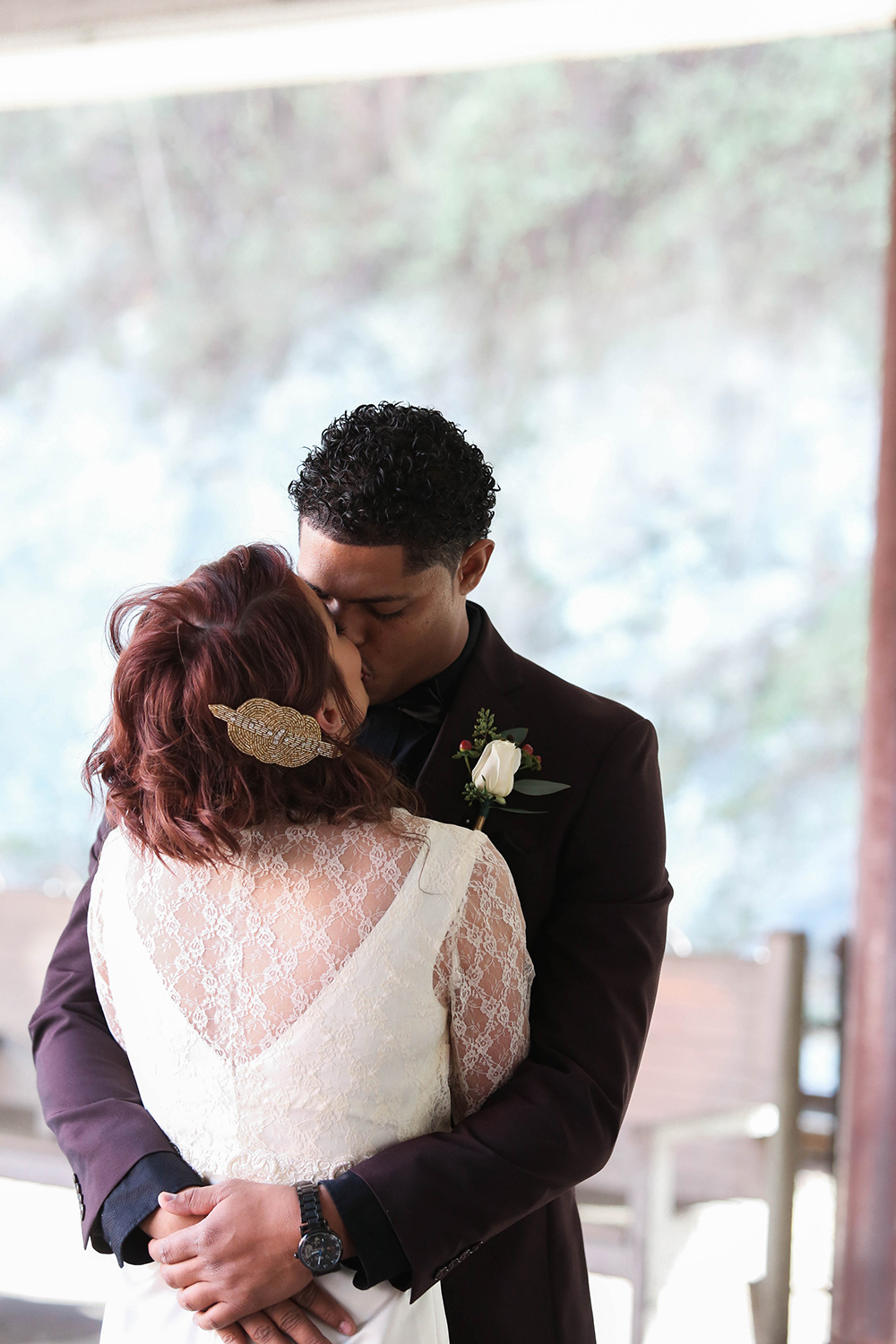 He took her into his arms as soon as he saw her.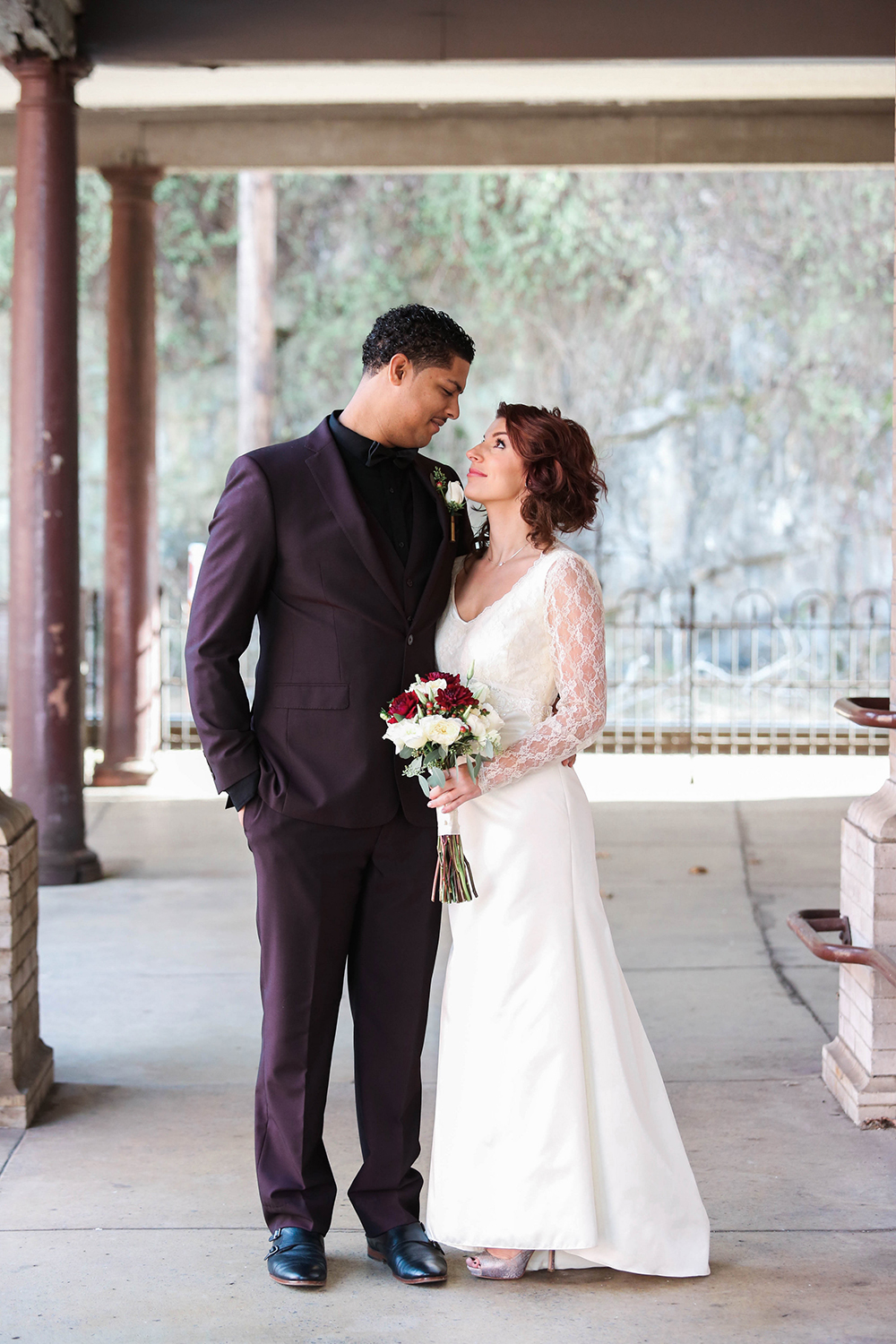 They decided to do a first look to be able to spend the most possible time together that day.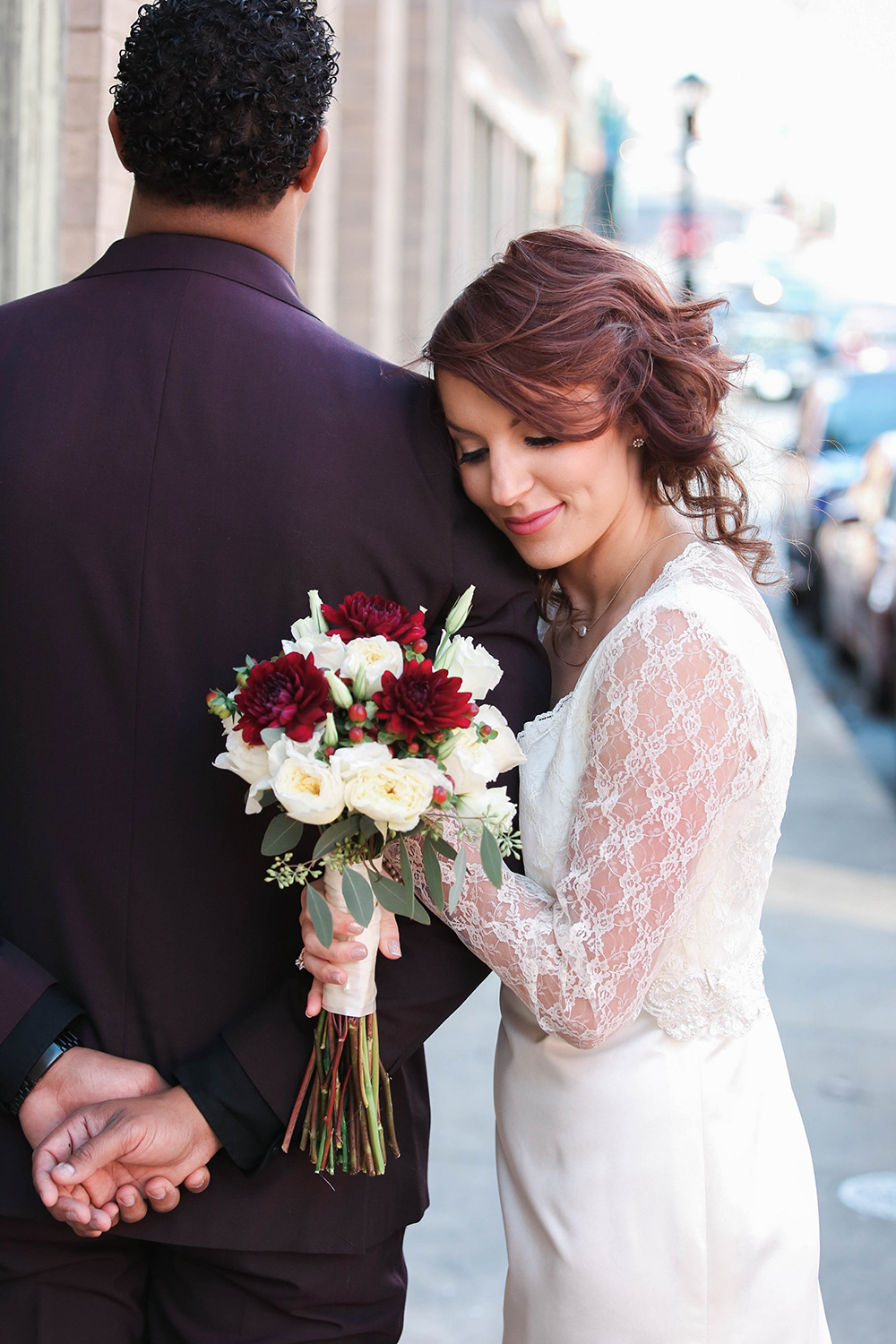 Y'all know I am all about that!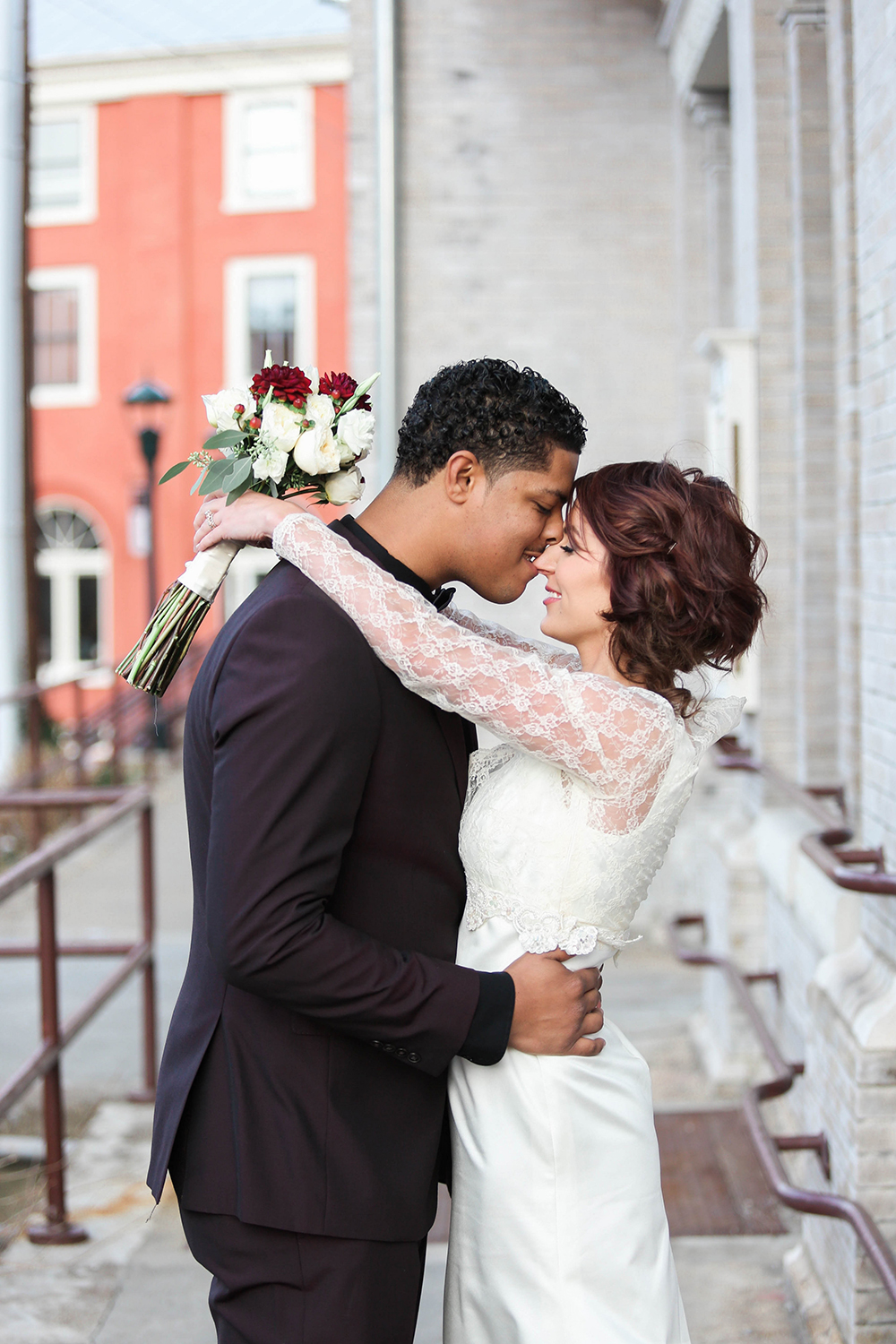 They're just so cute!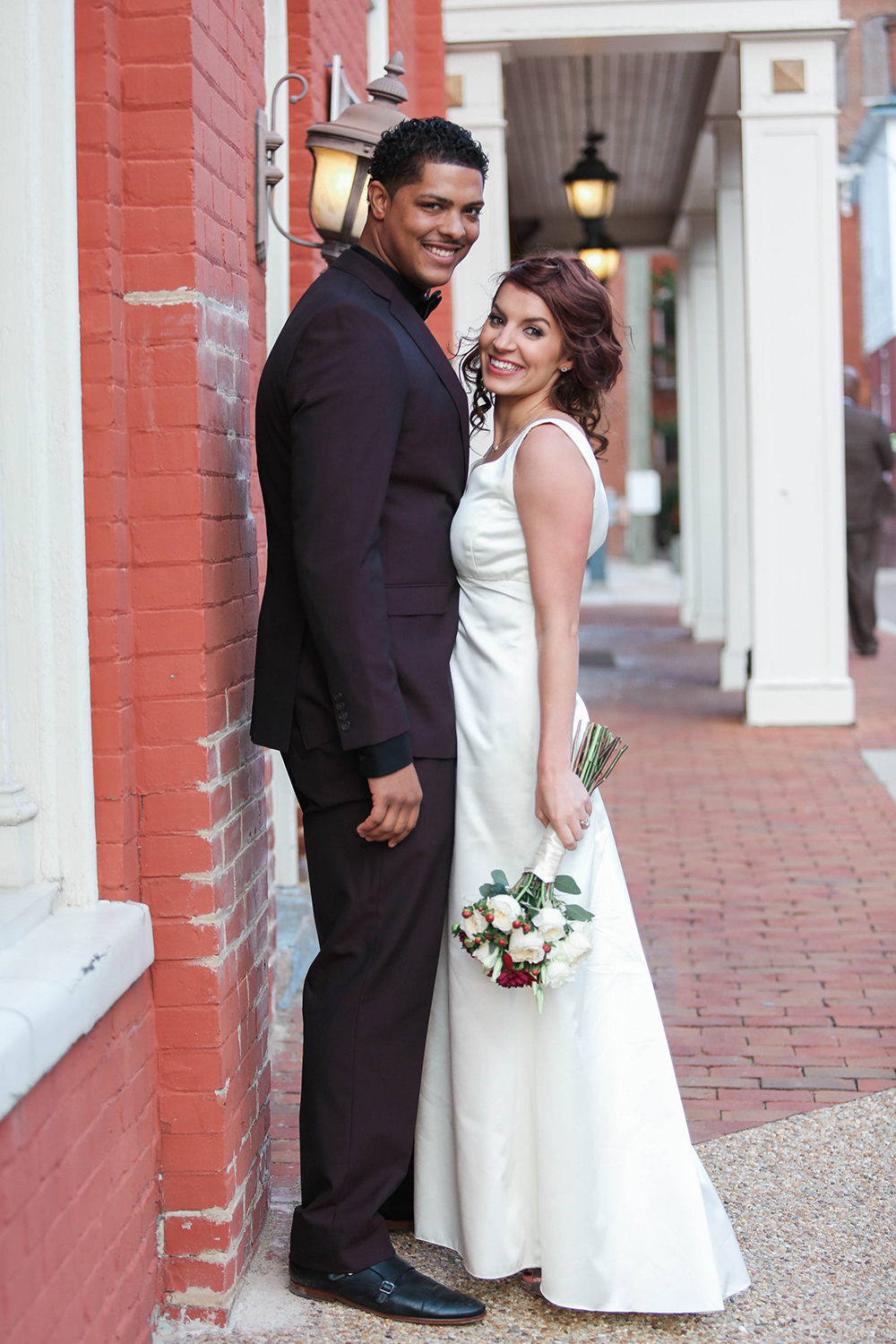 And how awesome is Dannah's lace overlay on her dress than can easily come off to reveal a satin gown. Stunning.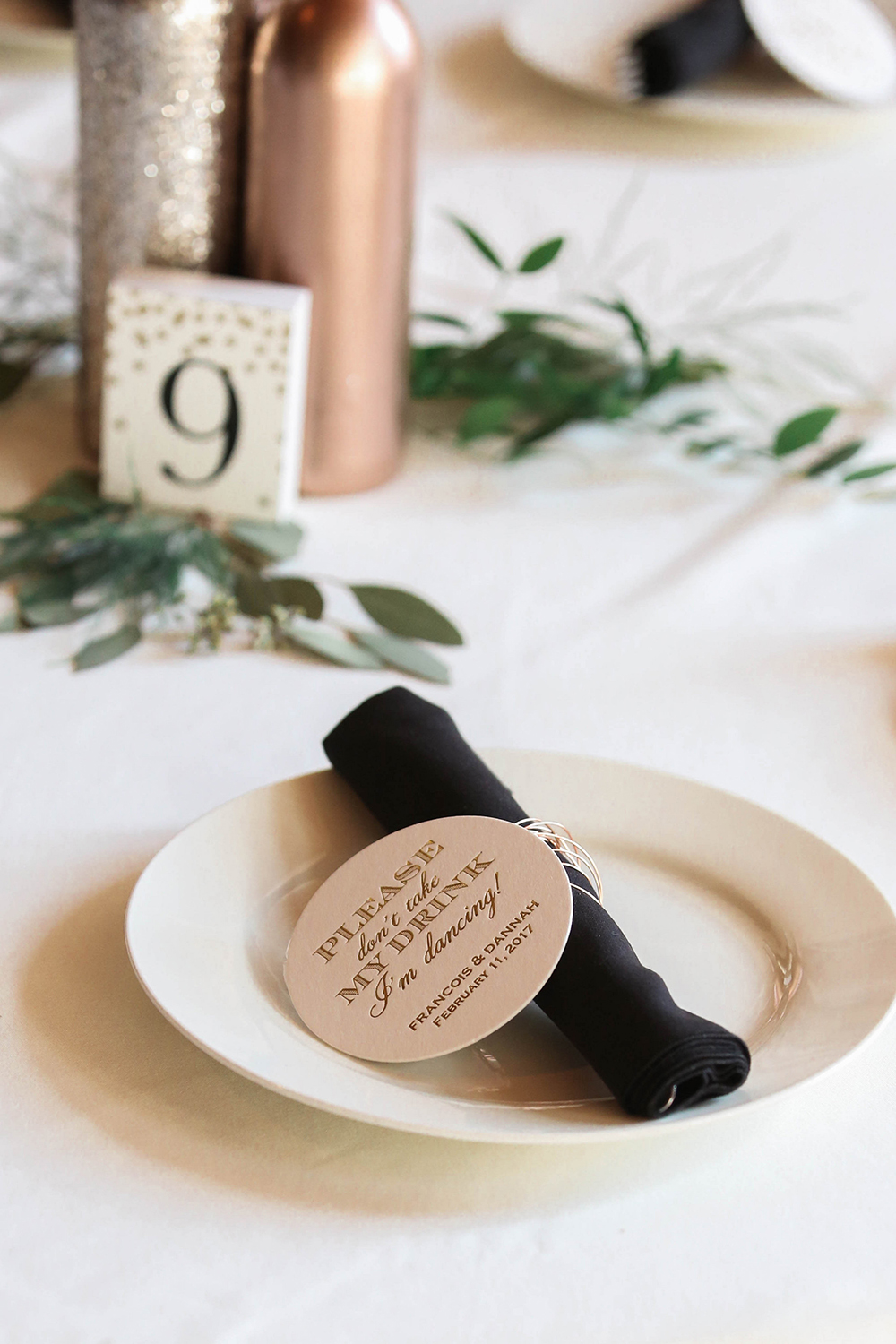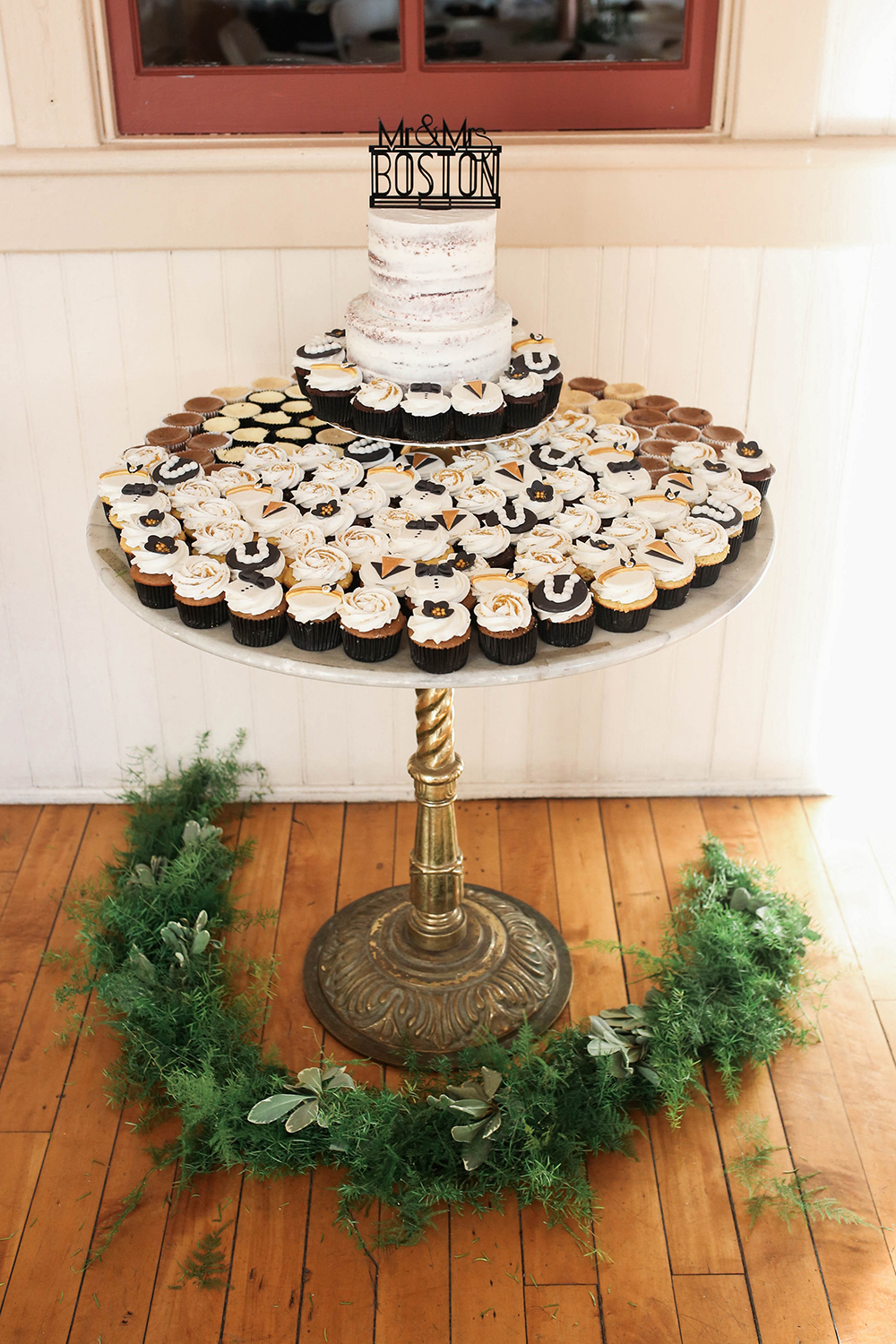 They chose to let the interior of exposed brick and rustic touches to steal the show and kept the decorations simple with touches of golden shimmer.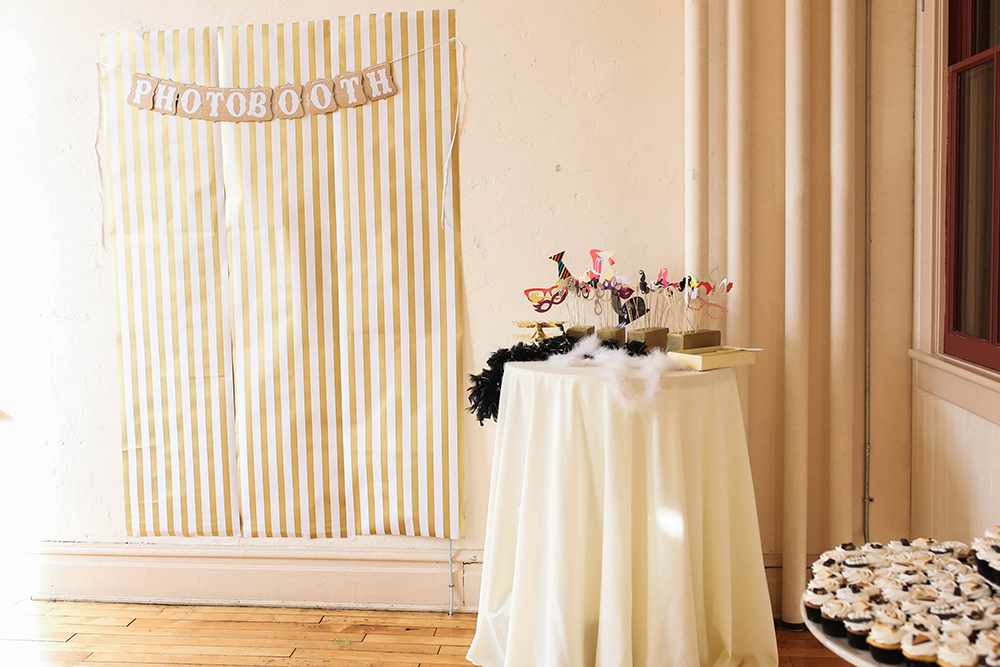 The cupcakes and photo booth added a touch of whimsy and fun!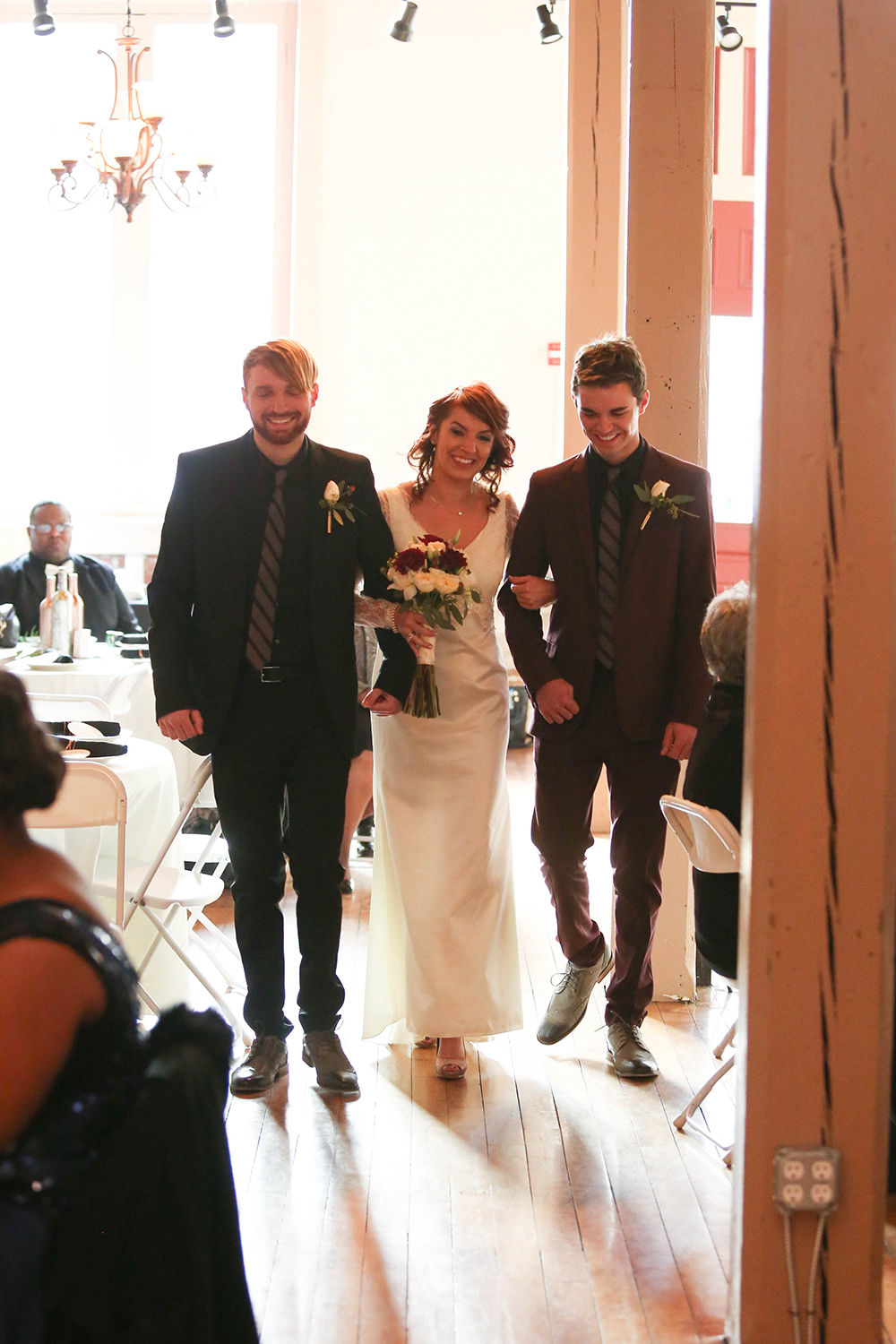 When the time came, Dannah's two cousins walked her down the aisle. She said they are more like younger brothers to her and that they couldn't have been more excited/nervous to escort her to this next step of her life (adorable).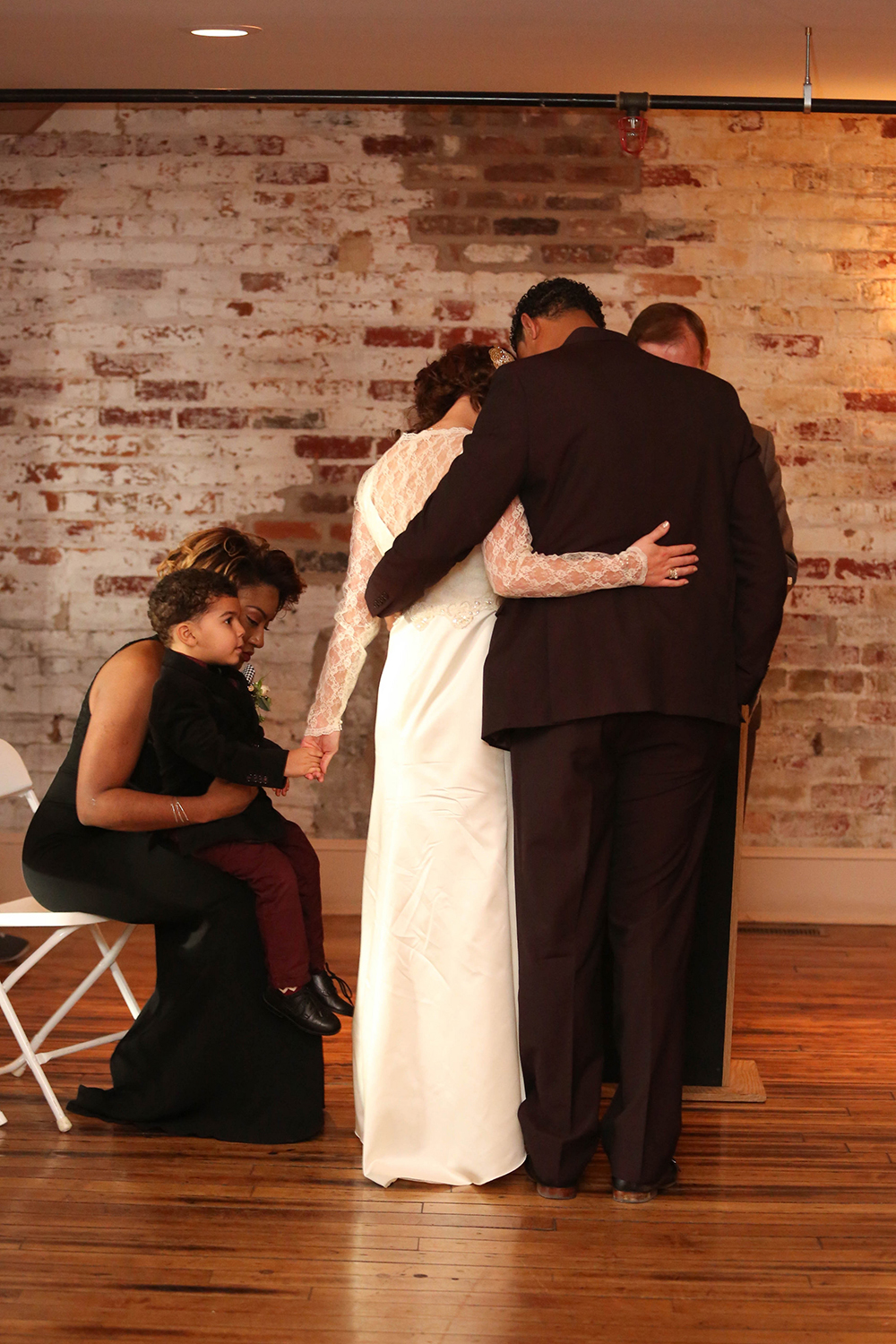 And even more adorable had to be Dannah's son who was the best man. He held her hand during the ceremony! I AM CRYING THIS…IS SO SWEET!
Then, with a kiss, Dannah and Francois were man and wife!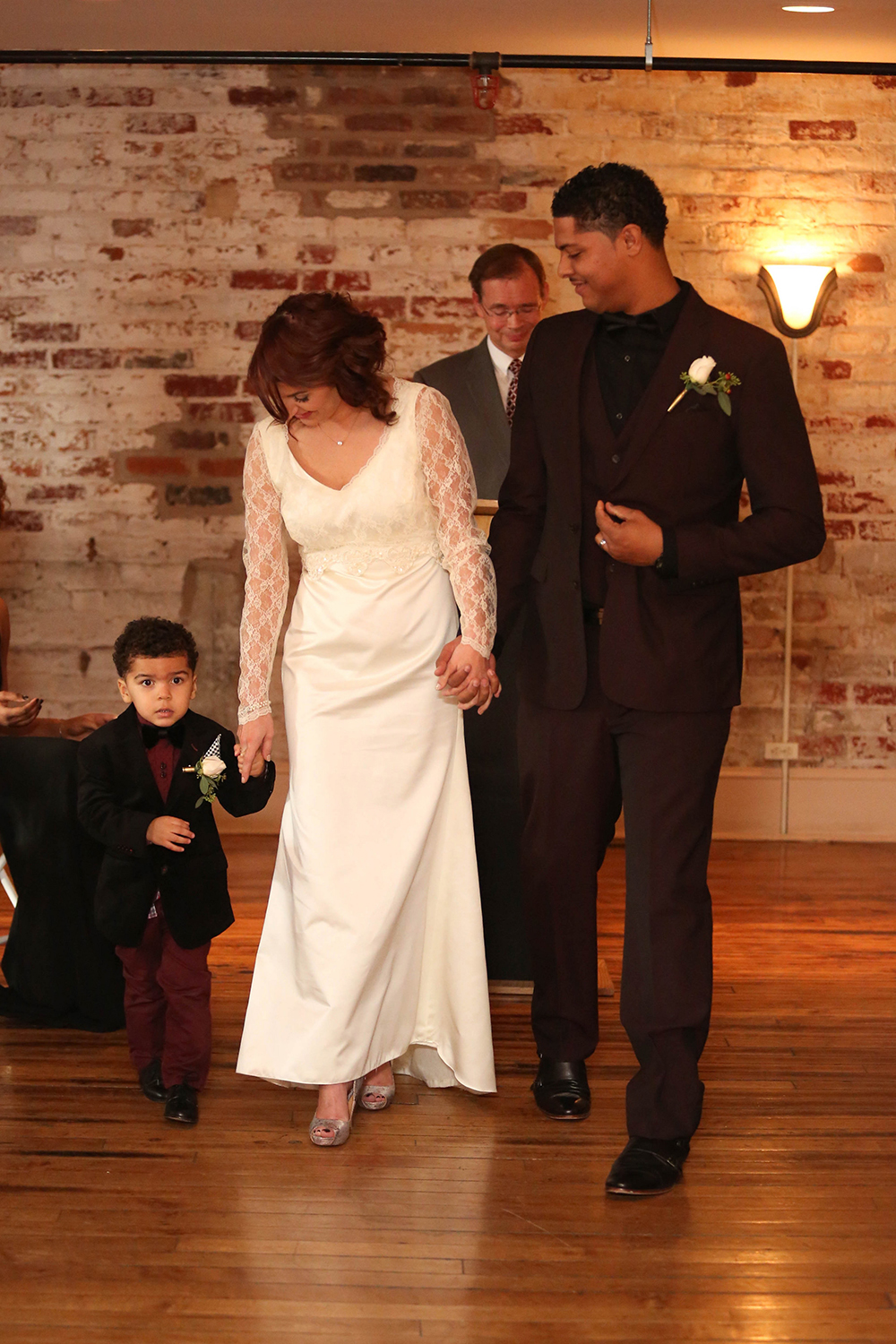 May y'all live happily ever after!
From the Bride:
What was your favorite detail of the day? "My favorite detail was the first look, because it was just he and I even just for those few minutes it was just he and I. The rest of the evening is so busy and your trying to see everyone and embrace them but you don't get very much time to embrace each other."
What advice would you give to a Bride to be? "Keep it simple. Don't stress about so many details, I feel like unfortunately the pressure is so high on brides to one up each other or have the best of the best, that we forget what this is all about: your happiness and your marriage. I wanted my wedding to concentrate on love and how happy we are. I even paid attention to that with the guest list. Only invite those who fill your cup up and support you not the ones in your facebook newsfeed with their daily drama."
Photos by Amanda C. Blake Photography