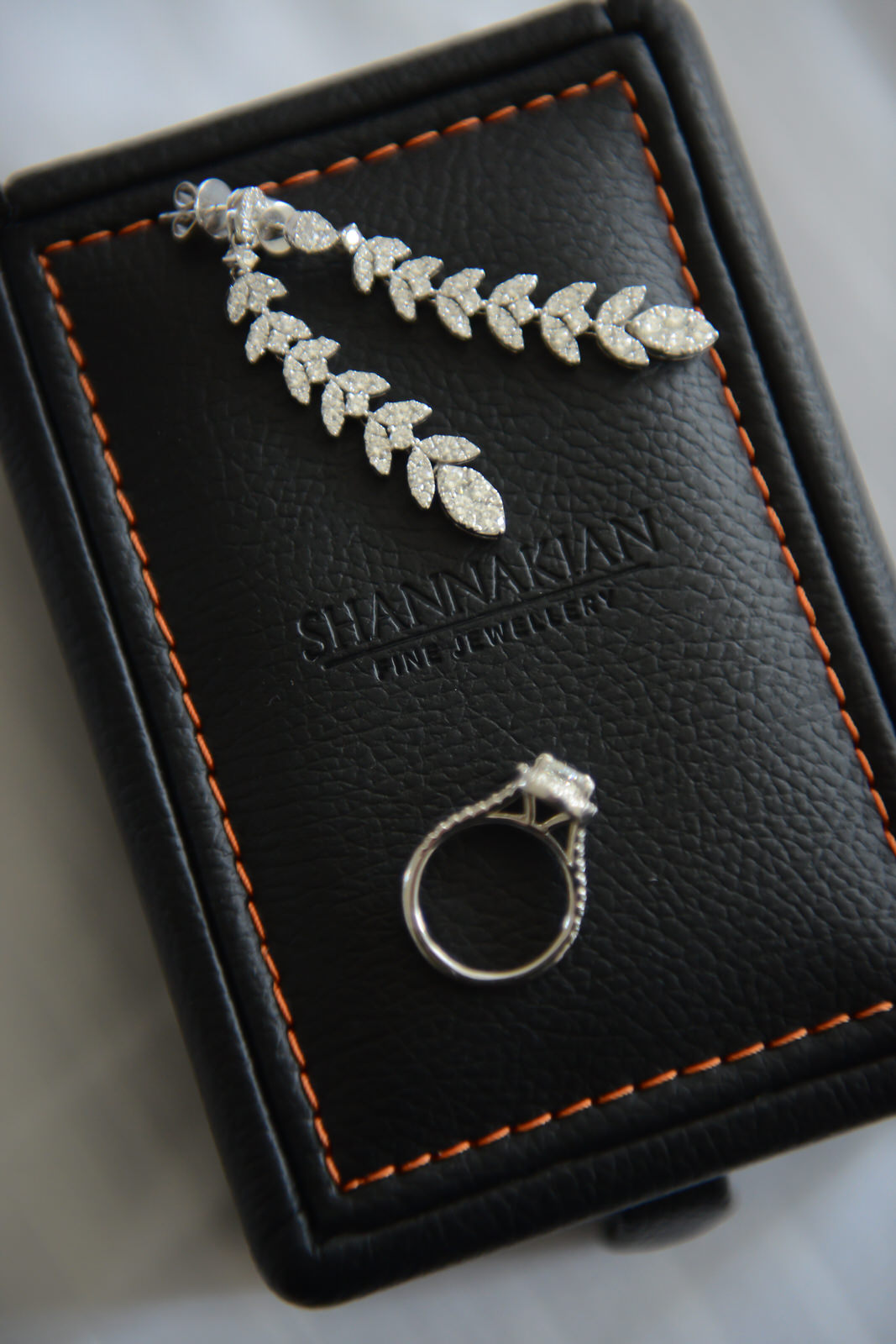 OMG fellow wedding lovers! I am so excited to share today's real wedding with you because it is the wedding of a celebrity!!! Any guesses who?!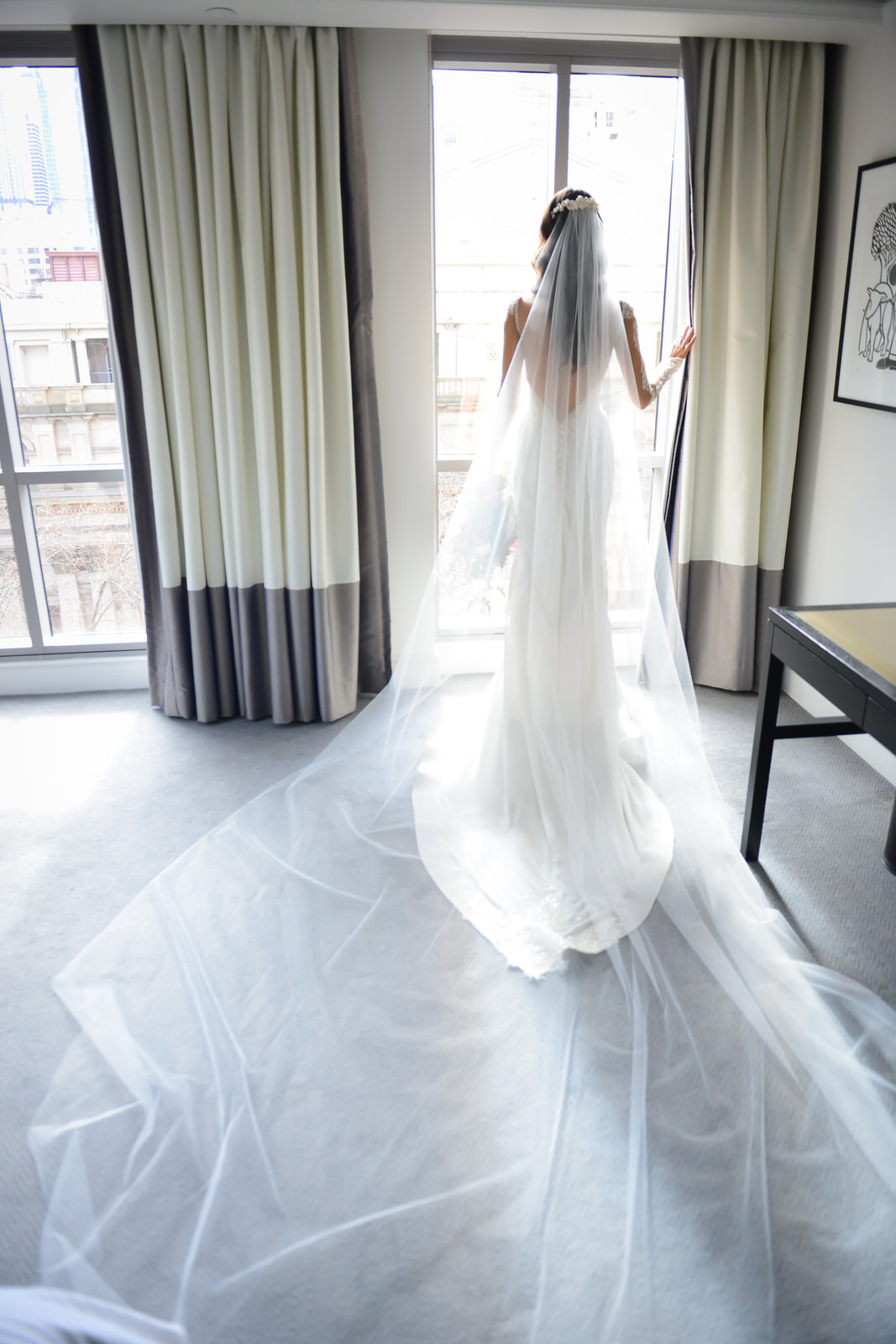 It's Emily Simms from The Bachelor!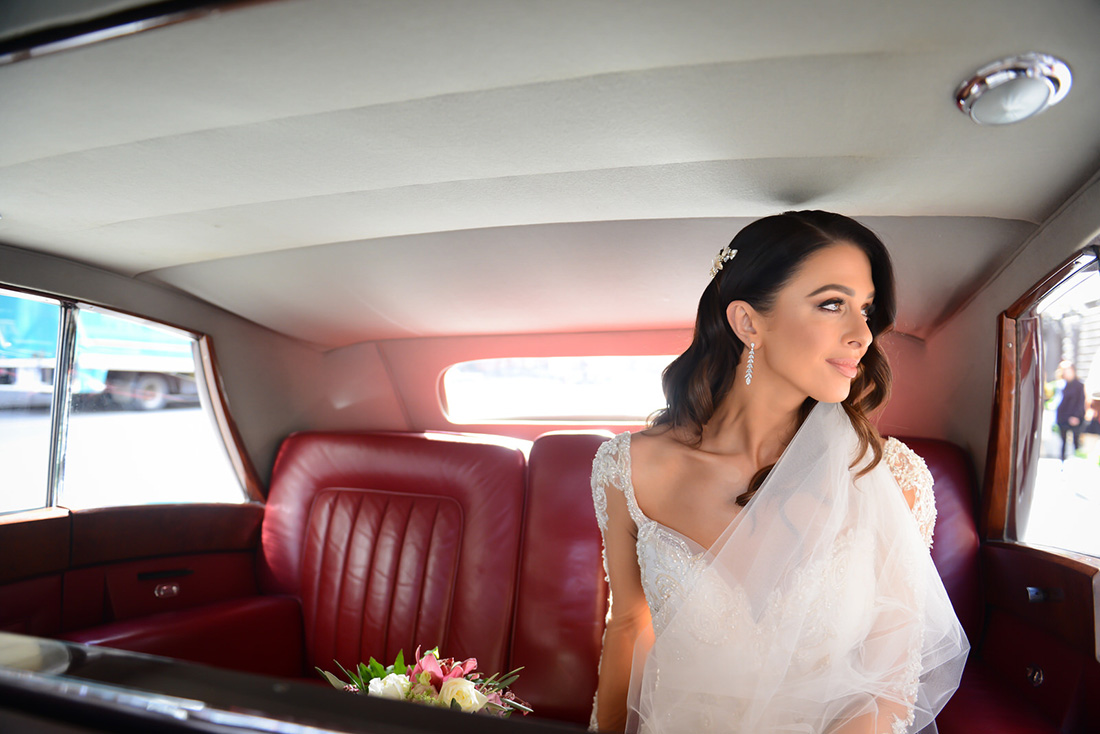 Doesn't she look stunning?! After getting ready with her girls she hopped in her car and headed to the ceremony at the Melbourne Town Hall in Australia.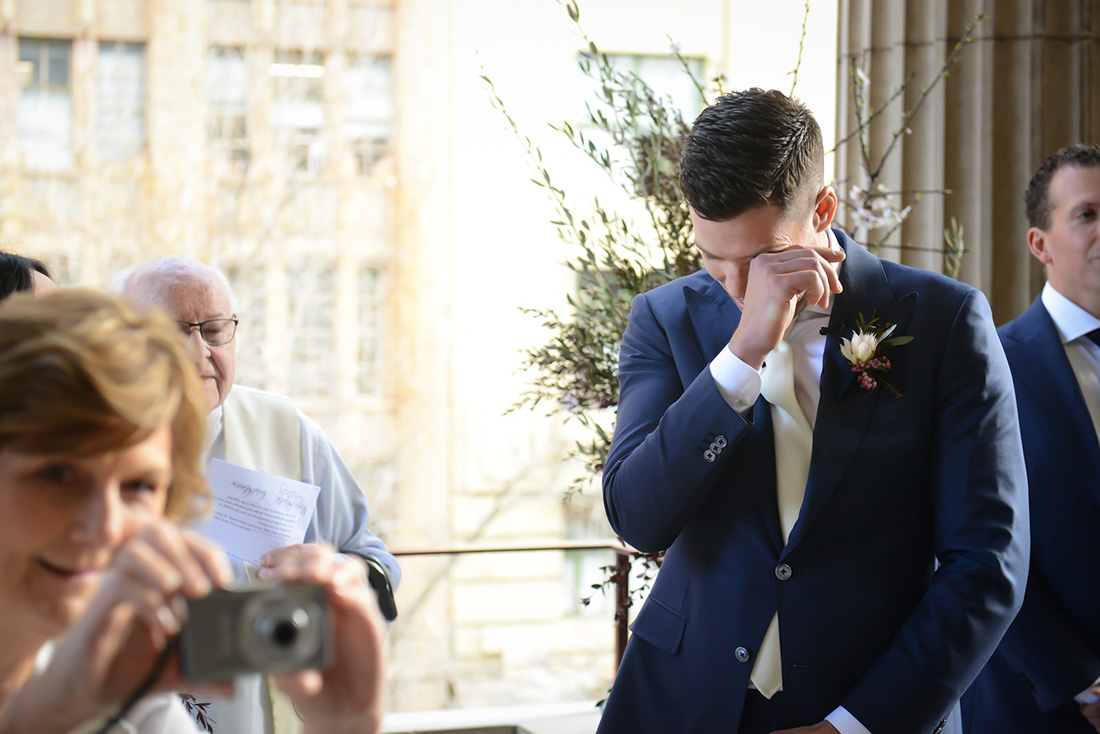 The first time Pierre saw her, he teared up so obviously so did I! So sweet!
The pair met by chance at a bar. Emily walked in with a friend (actually one of her bridesmaids) and her friend happened to know Pierre! The rest was history!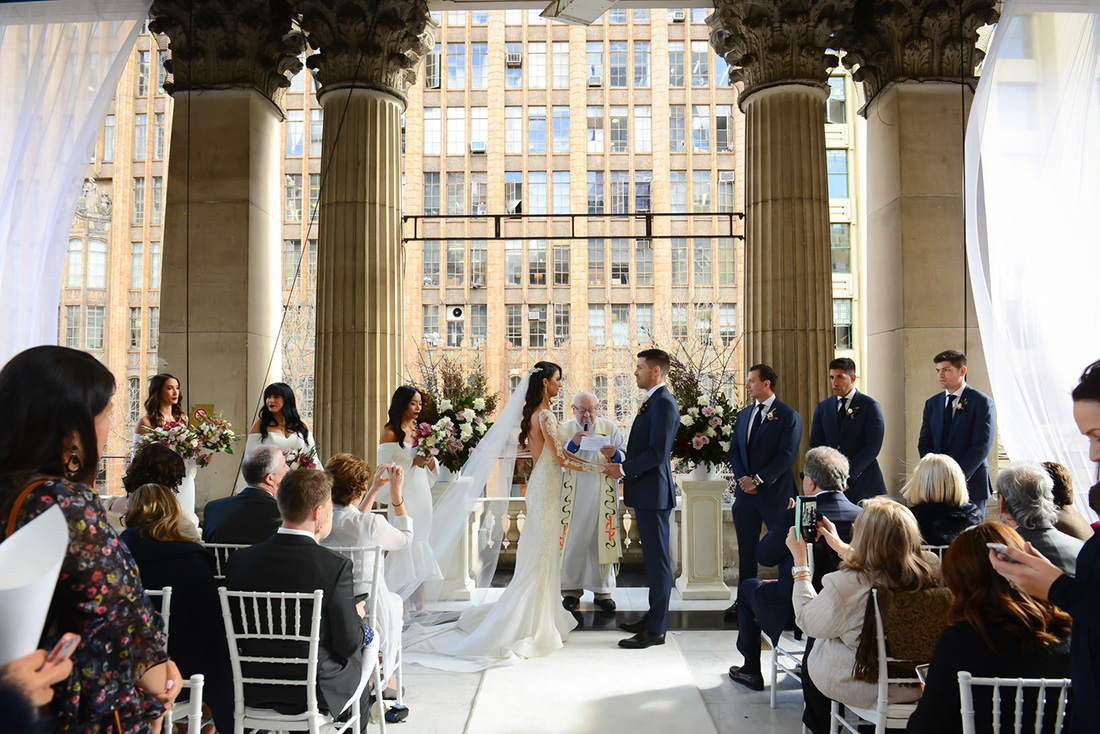 The ceremony was glamorous with a sort of antique feel.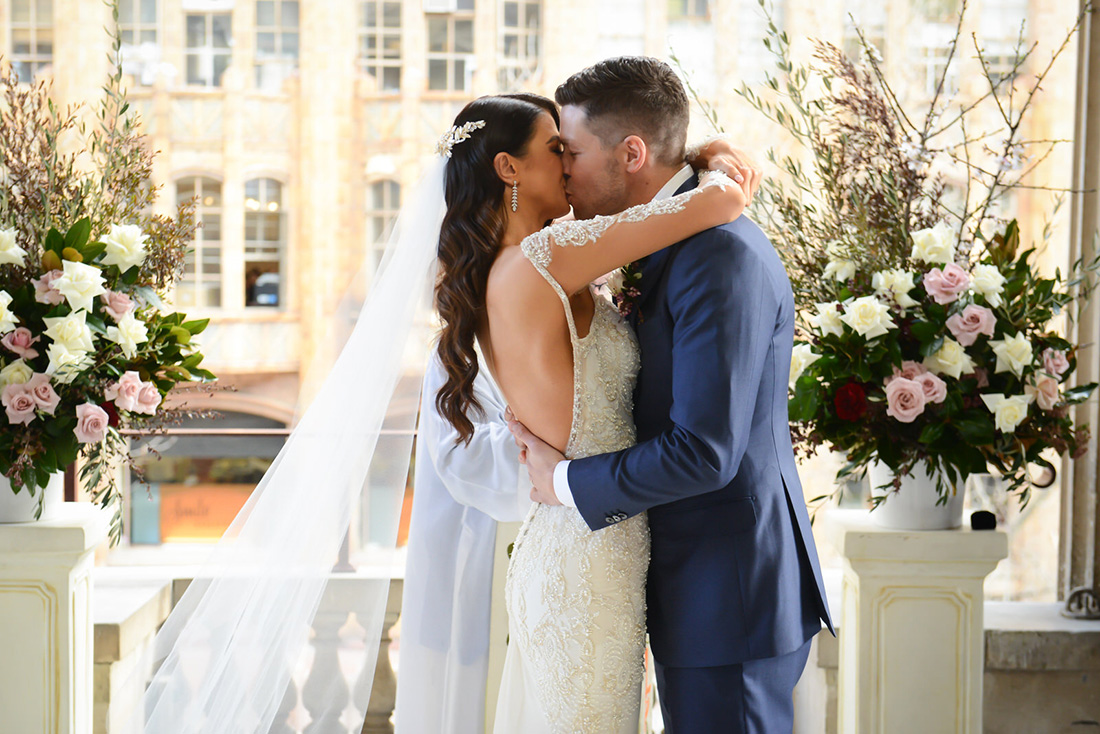 With a kiss, they were wed!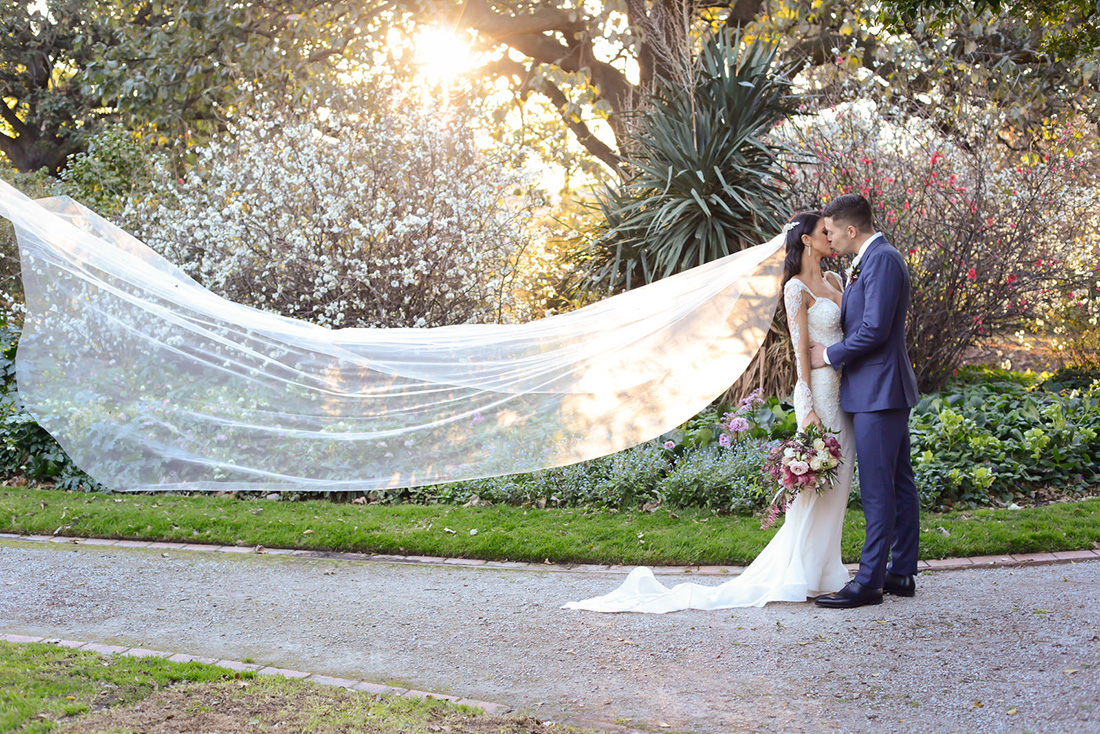 What a stunning couple they make!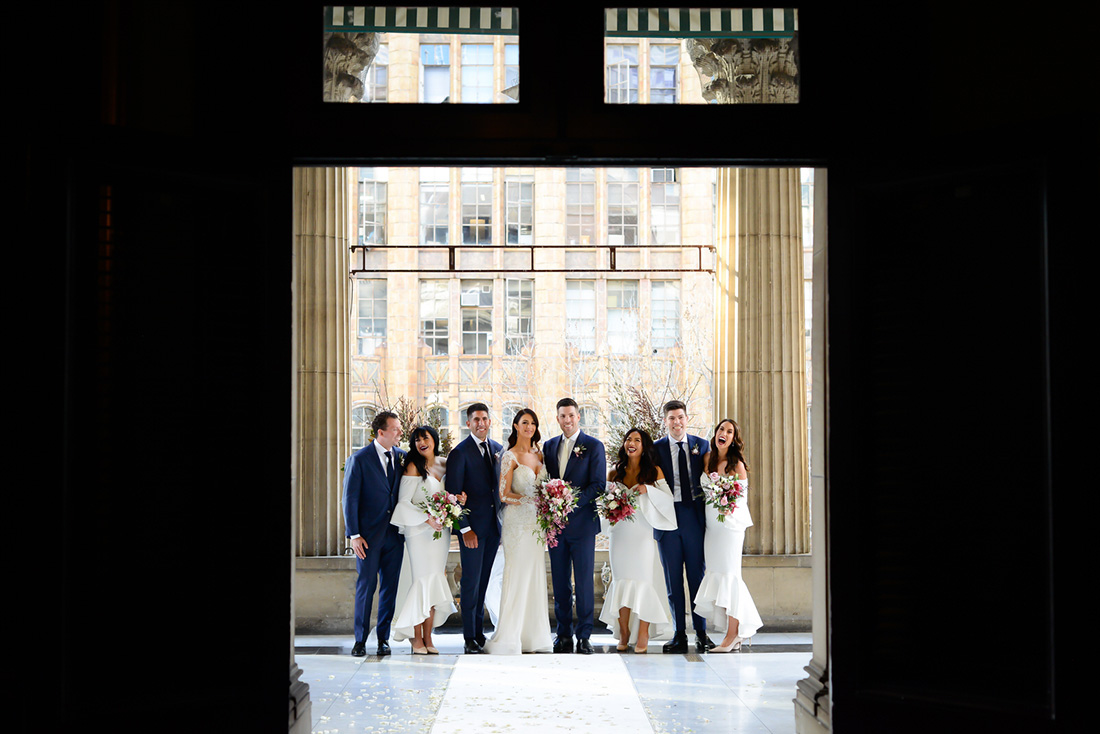 And can we talk about how cool this group shot is?! Beautiful, fun, and unique.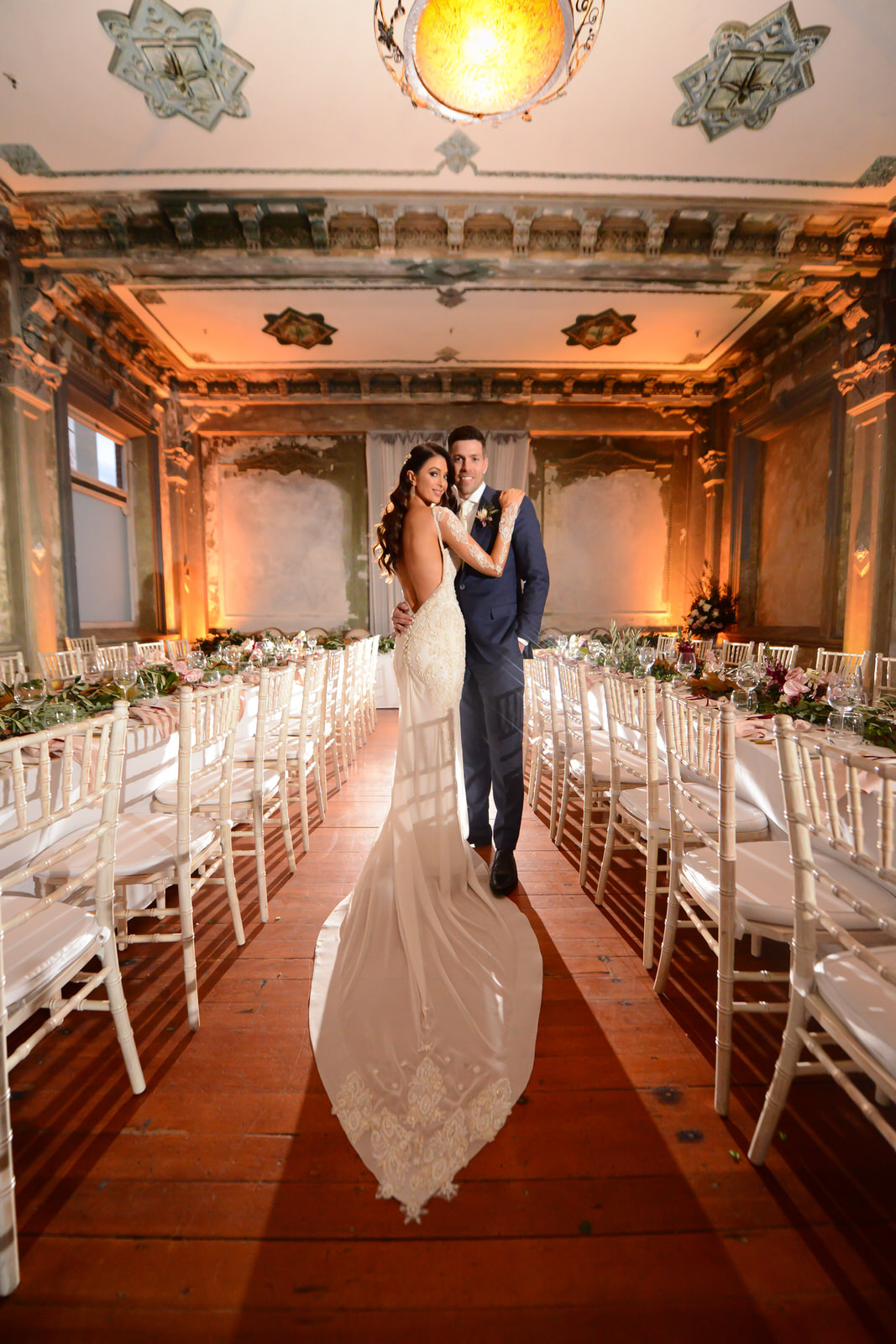 The reception took place in the George Ballroom. Since the room itself was so grand, they kept the decor simple with garlands down the center of the long tables.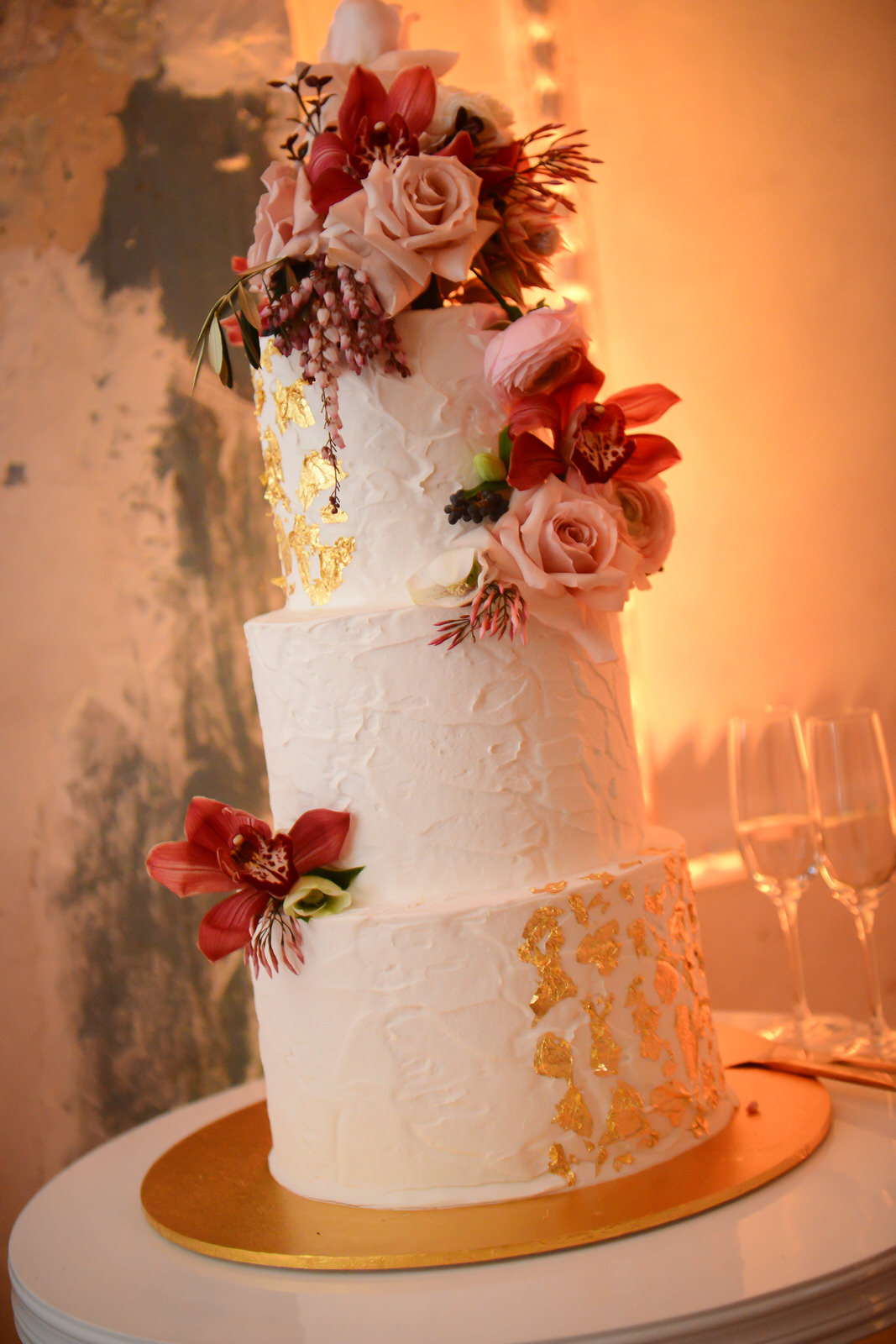 Their 3 tiered cake was flavored vanilla citrus and vanilla berry (YUM!) and topped with Emily's favorite phalaenopsis orchids.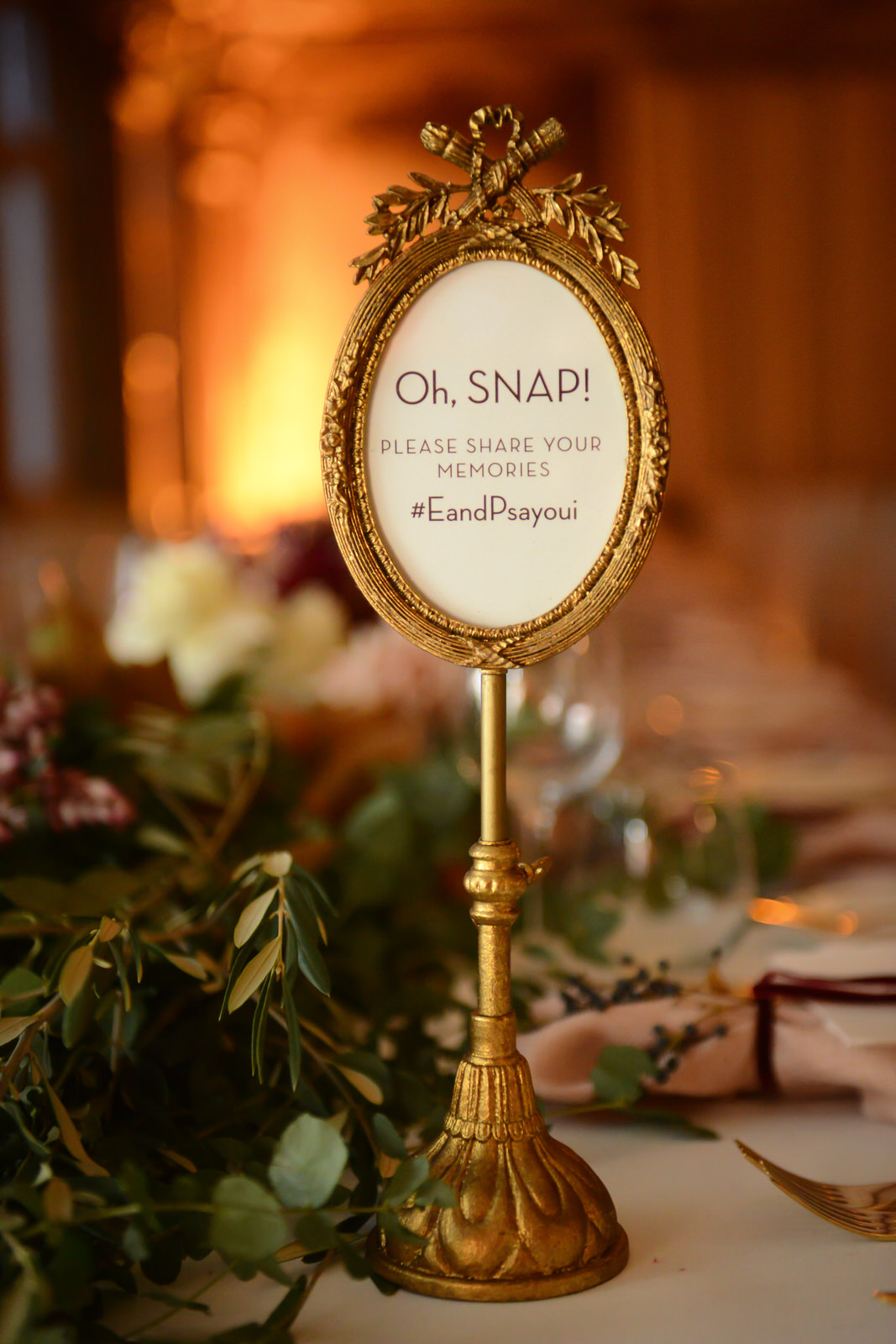 Gotta get the gram!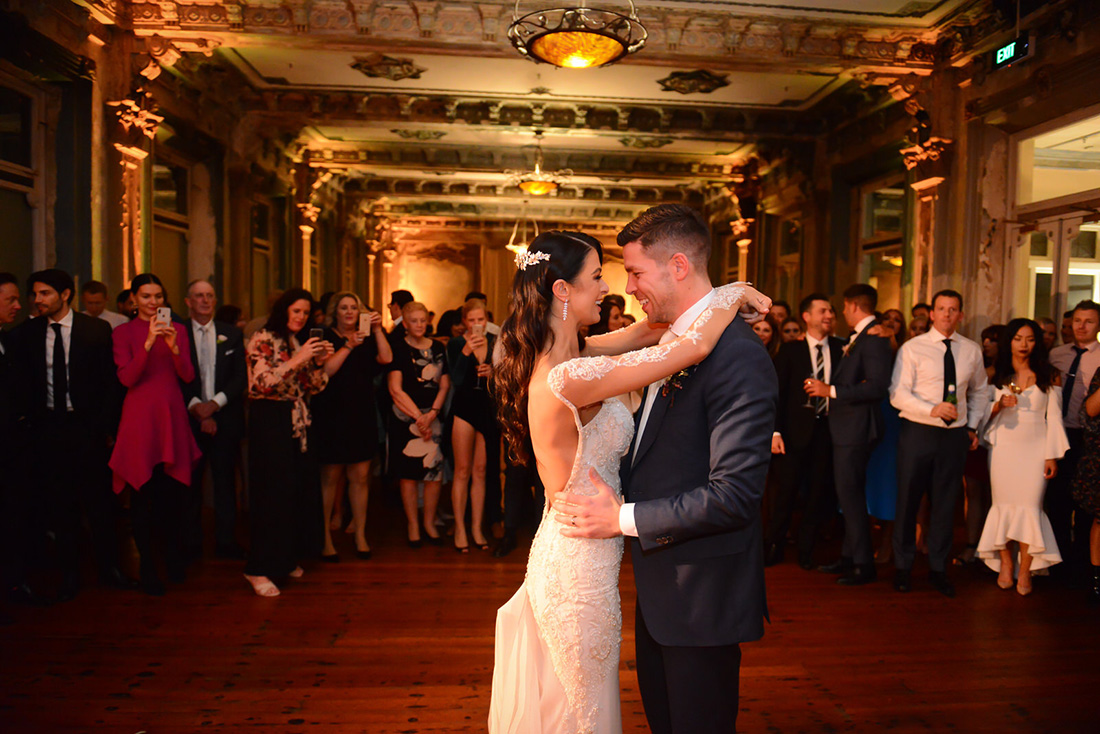 They danced the night away!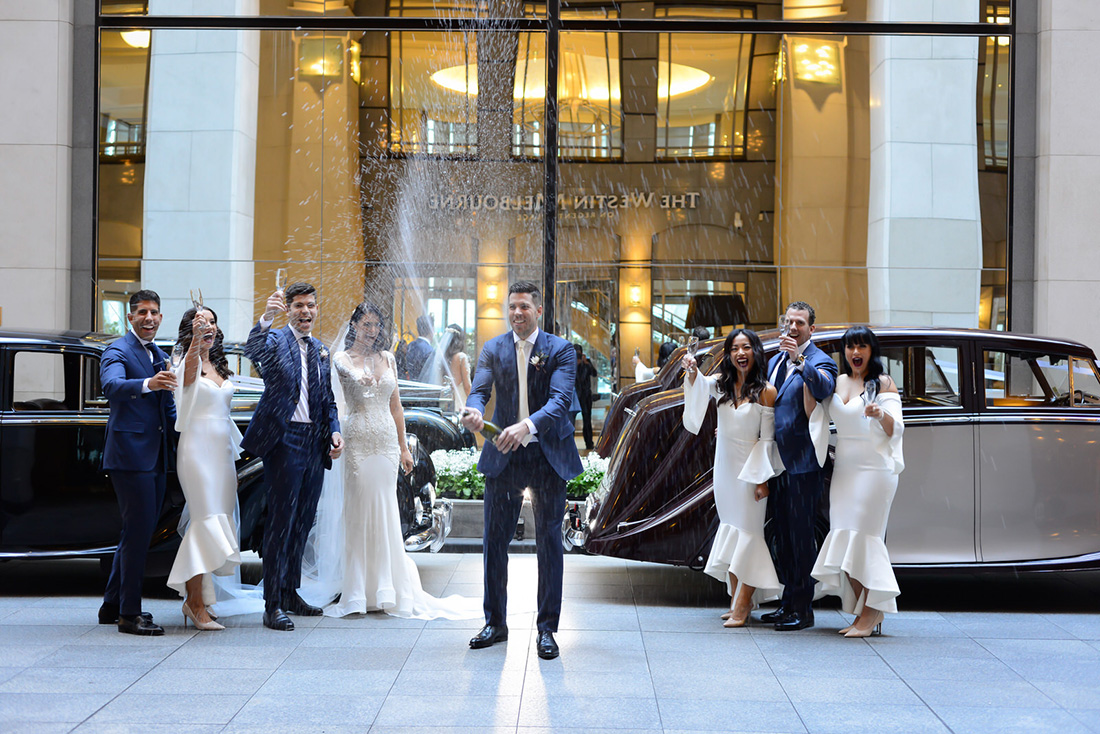 Cheers to you, Emily and Pierre!
From the Bride:
What advice would you give to a bride to be? "My best advice is to make sure you know what you want before you go talking to suppliers. Scour the net, Pinterest etc, for inspo. If you don't know exactly what you are after, then I feel this is where confusion can start to creep in, and you become unsure if you've chosen the right thing or not. You need to be clear and concise so that you don't feel disappointed on your big day. Think about yours and your partner's taste, and try your best to emulate that on your wedding day."
What was your favorite detail from the day? "The highlight of the day, was definitely when we first saw each other down the aisle and walking down the aisle with my dear old dad. It was a beautiful moment, and one I will never forget."
Vendors
Emily's dress and veil: Tanya Didenko
Photography: Ateia
Videography: C2 Films
Welcome sign/Event Printing: Inktank Printing 
Styling Giant Invitations
Singer/Entertainment: Main Entertainment
Florist: Foxy Evergreen 
Cake: Nikos Cakes 
Graphic Design: Catsy Creative 
Wedding Invitations: Bwedding Invitations 
On the day Stationery: Adorn Invitations 
Emily's Robe: Home Bodii
Hair: Rachel Vitullo
Makeup on Bec: and Anna Amelia Webb
Makeup on Emily: Emily did her own make up
Lashes on Emily: Melb Lashes
Skin prep for Emily: Clinicalase
Tan on Emily: Le Tan
Bridesmaid dresses: Love Honor
Shoes: Jeanette Maree 
Headpiece: Jeanette Maree
Earrings on all: Shannakian Fine Jewellery
Cars: Triple R 
Cutlery: Gold Cutlery Hire
Napkins: Di Simmons
Suits: Remy 
Follow Emily Simms on Instagram @emilyghougassian and online at https://www.emilysbeautyspot.com
Want to be featured on this weekly online blog? Just email us! Want to be featured in our printed magazine? Just email us! **Being on this online blog does not hinder or guarantee a wedding will be in the printed magazine, both are up to the discretion of the publisher, Angeline Frame. If your wedding has been chosen for print, she will reach out to you directly.** Thank you for following Virginia Bride Magazine! Stay tuned for more weddings and the best Bridal Shows in Virginia!