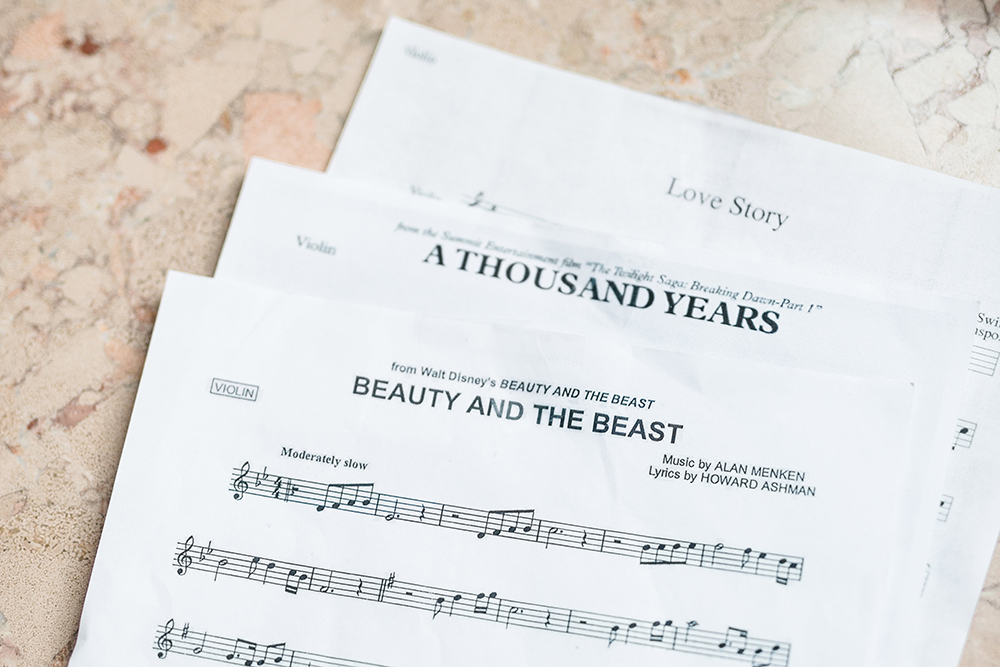 With Beauty and the Beast coming to theaters this week, today's real wedding caught my attention because of their Disney inspired playlist.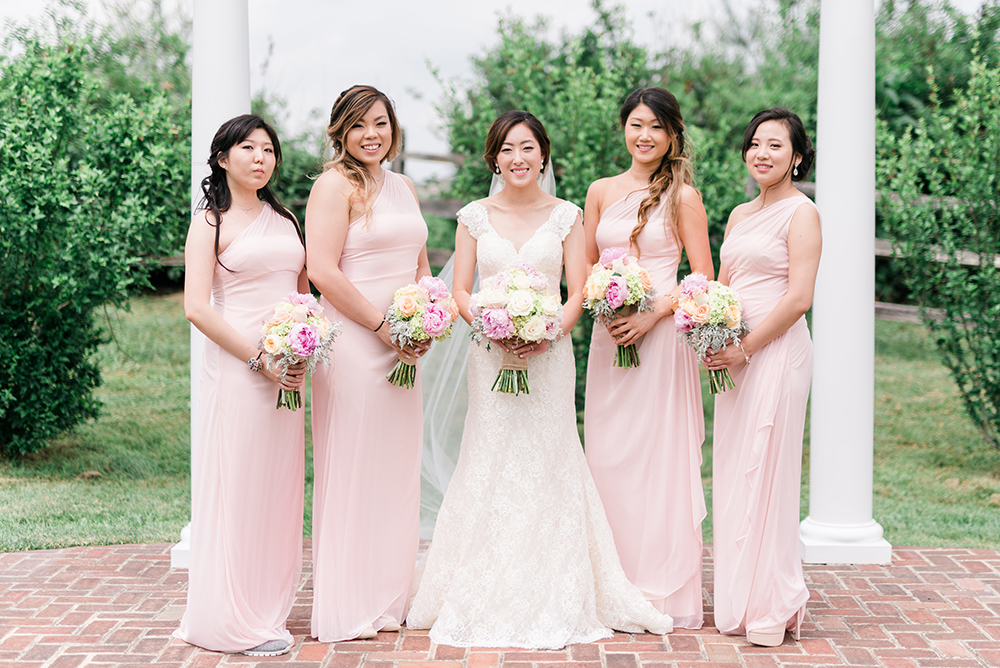 The bride, Hellen, was definitely a beauty in her V-neck lace gown, but her groom was no beast 😉 .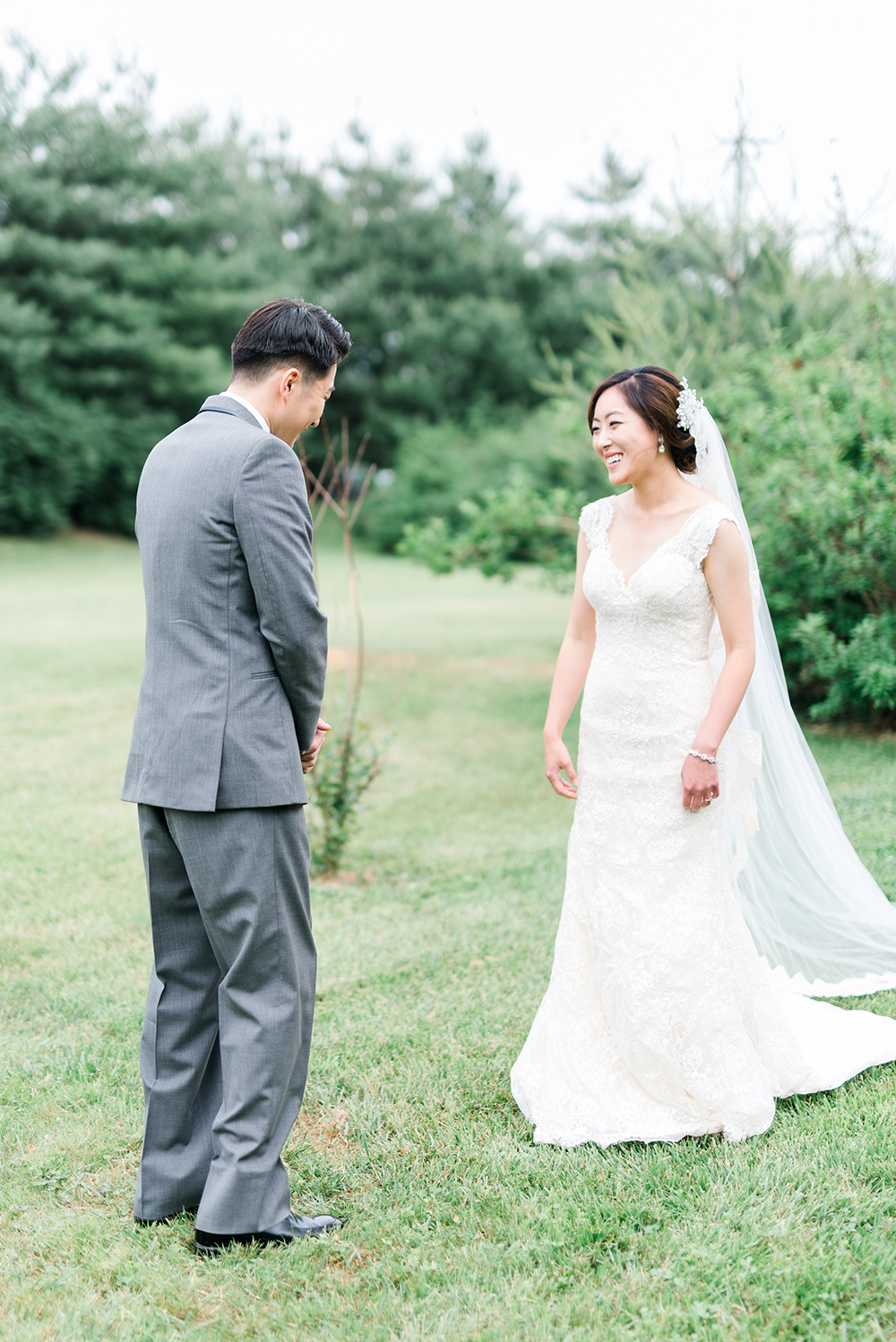 Their first look giggles give me all the feels.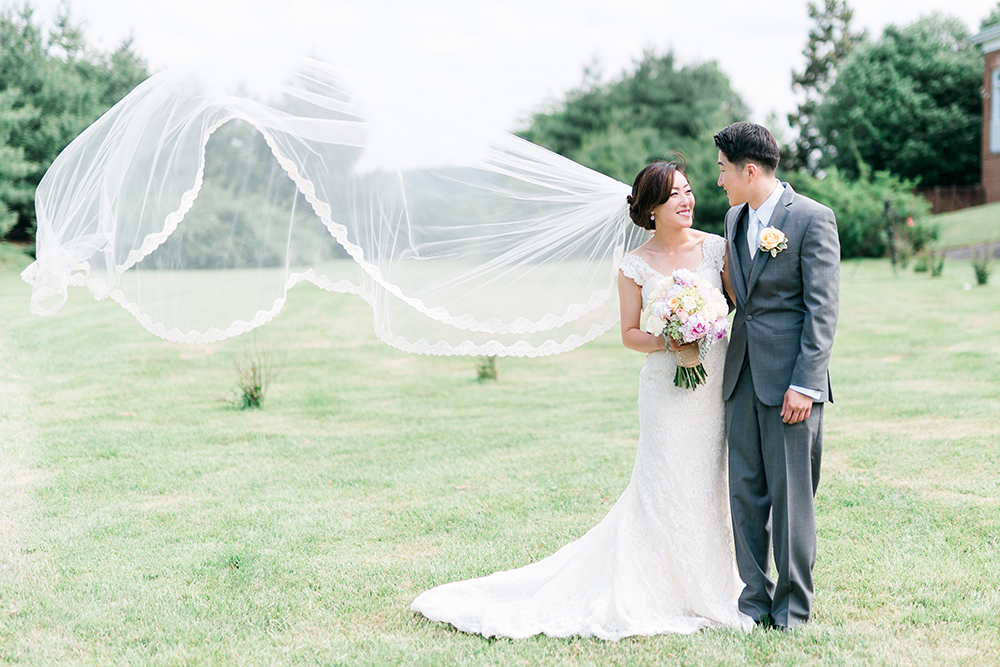 They look just like a princess and prince. How stunning is her cathedral length lace edged veil?!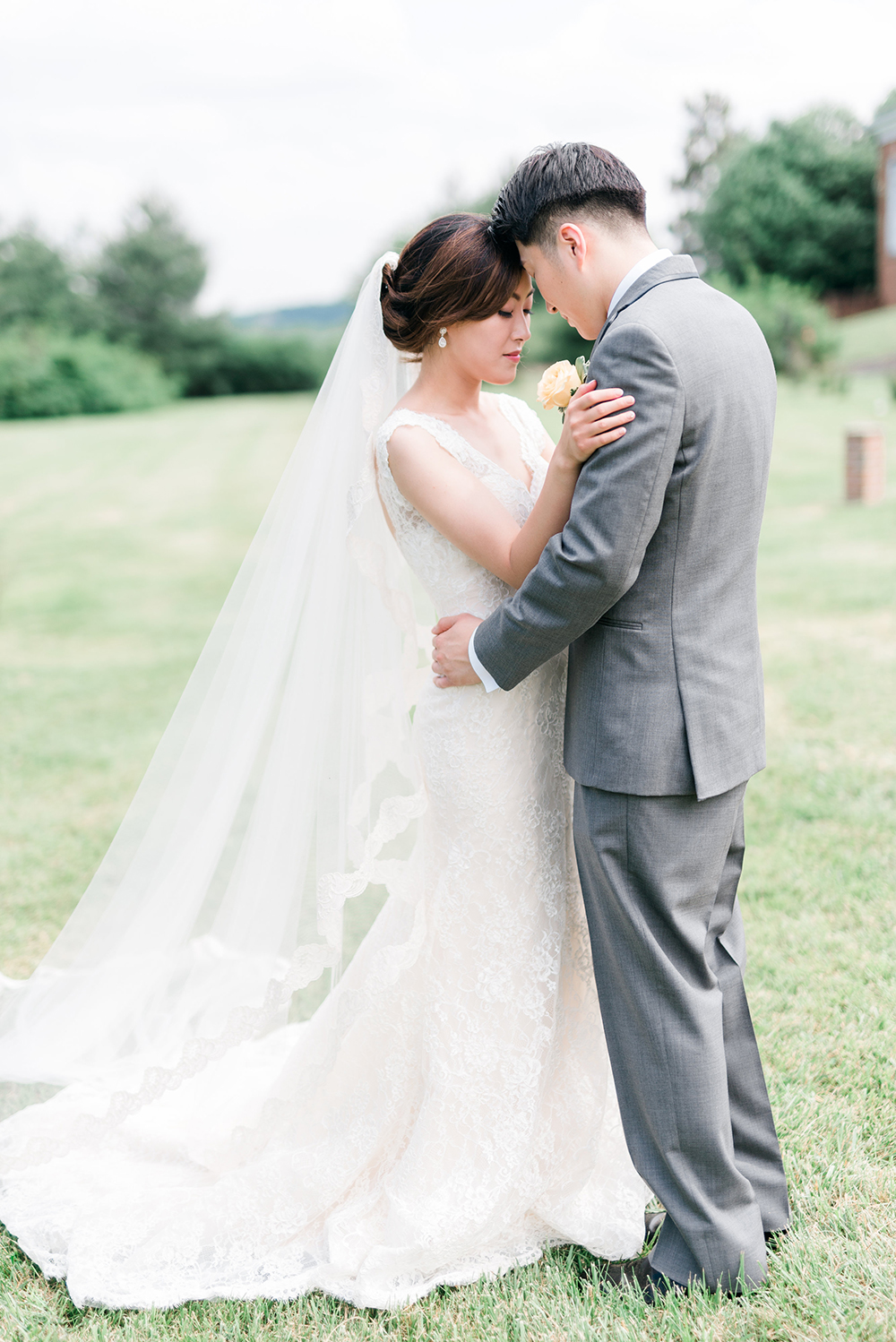 They had their big day at the Rose Hill Manner in Leesburg, Virginia. I love venues like this because they need minimal decorating but still have a stunning impact. How pretty is this alter lined with flowers?!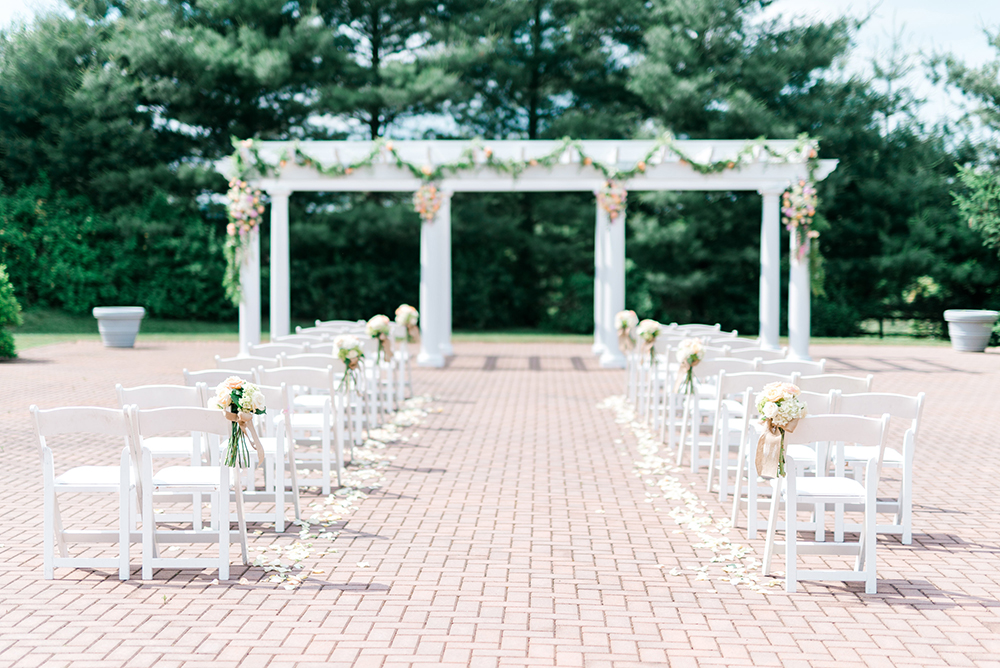 Their ceremony was quaint and special because many of their guests came from overseas to celebrate their union.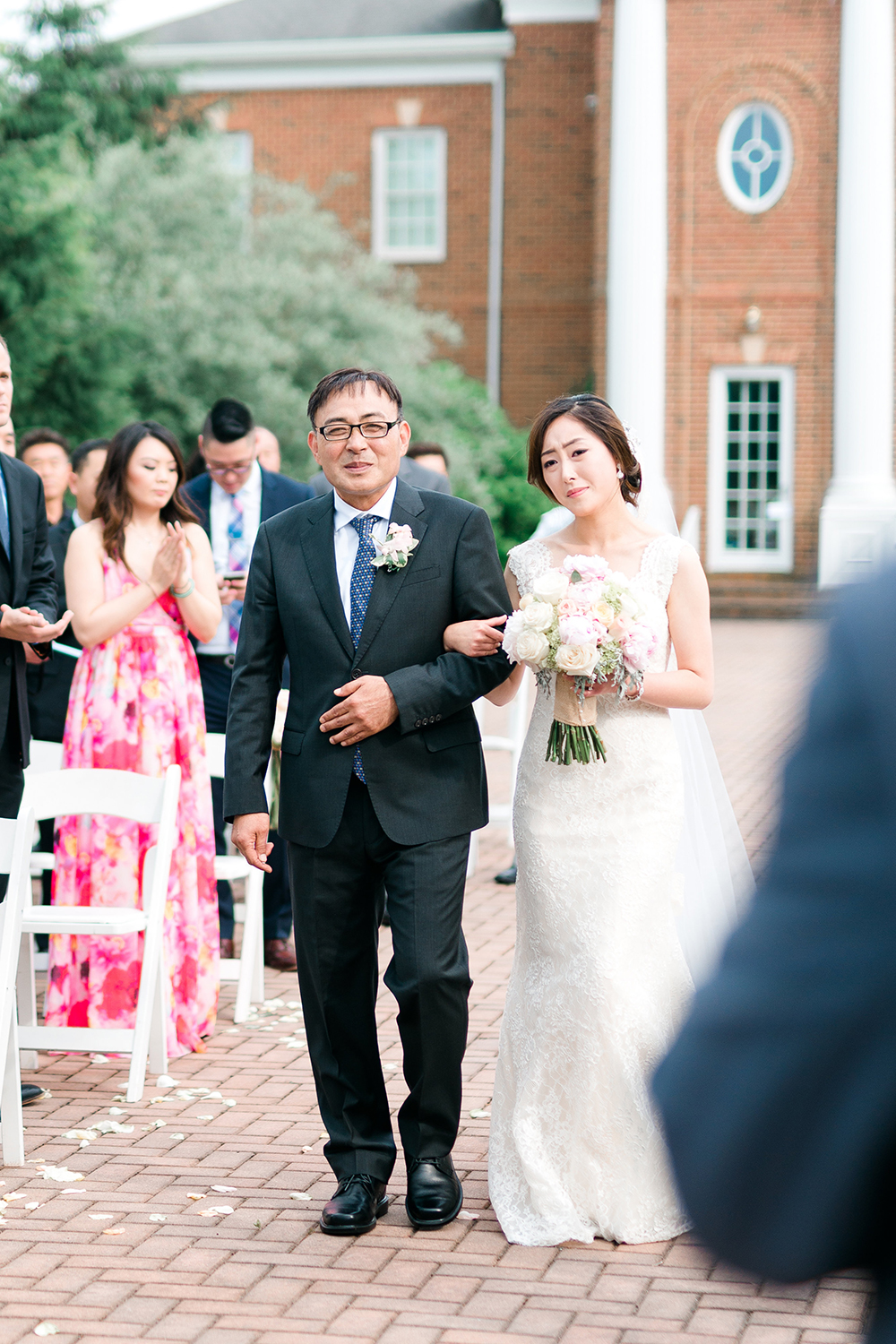 Hellen was overcome with emotion as she walked down the petal lined aisle to meet Joon. So cute.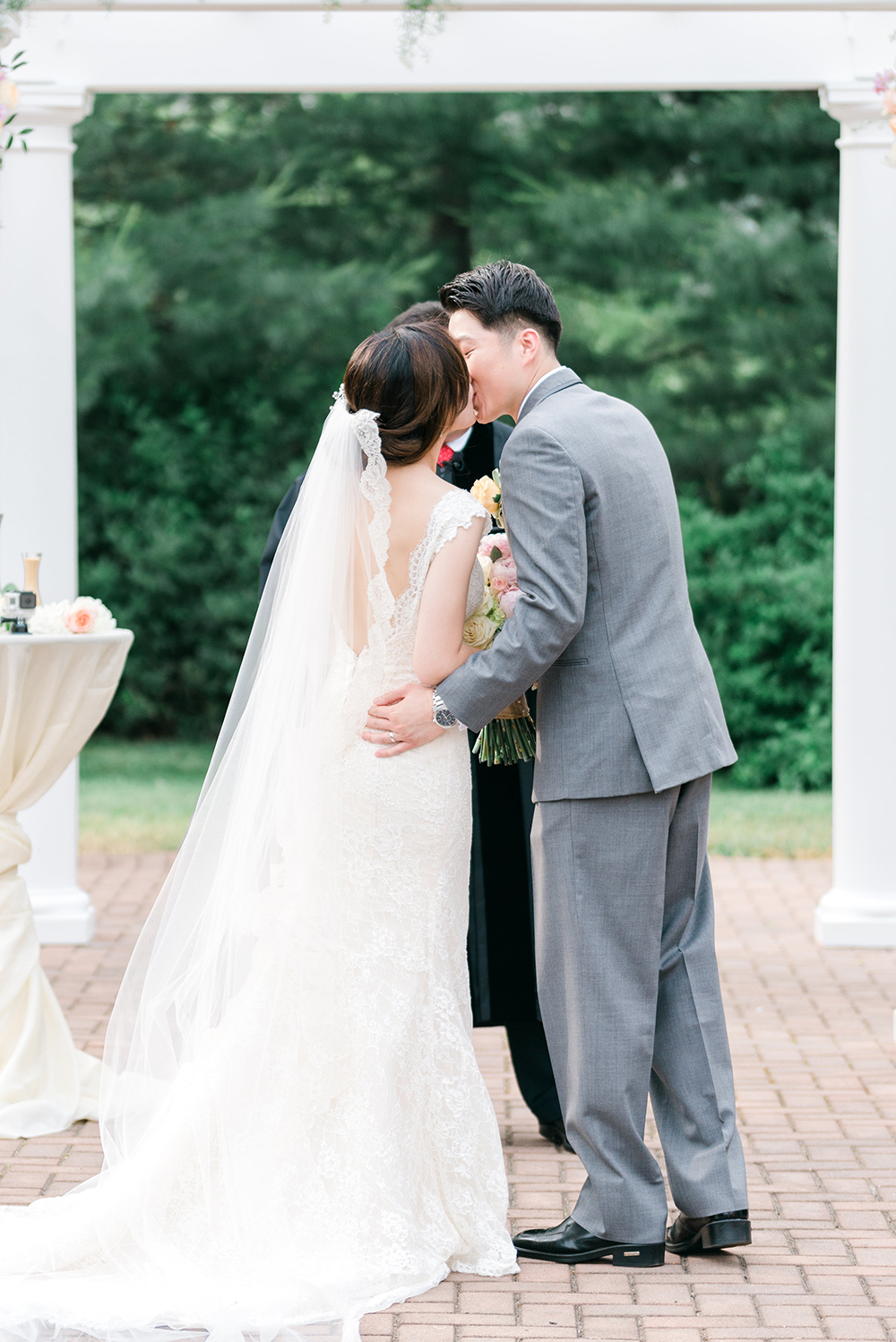 Soon after, they were man and wife. Side note: I am dying over the back of her dress!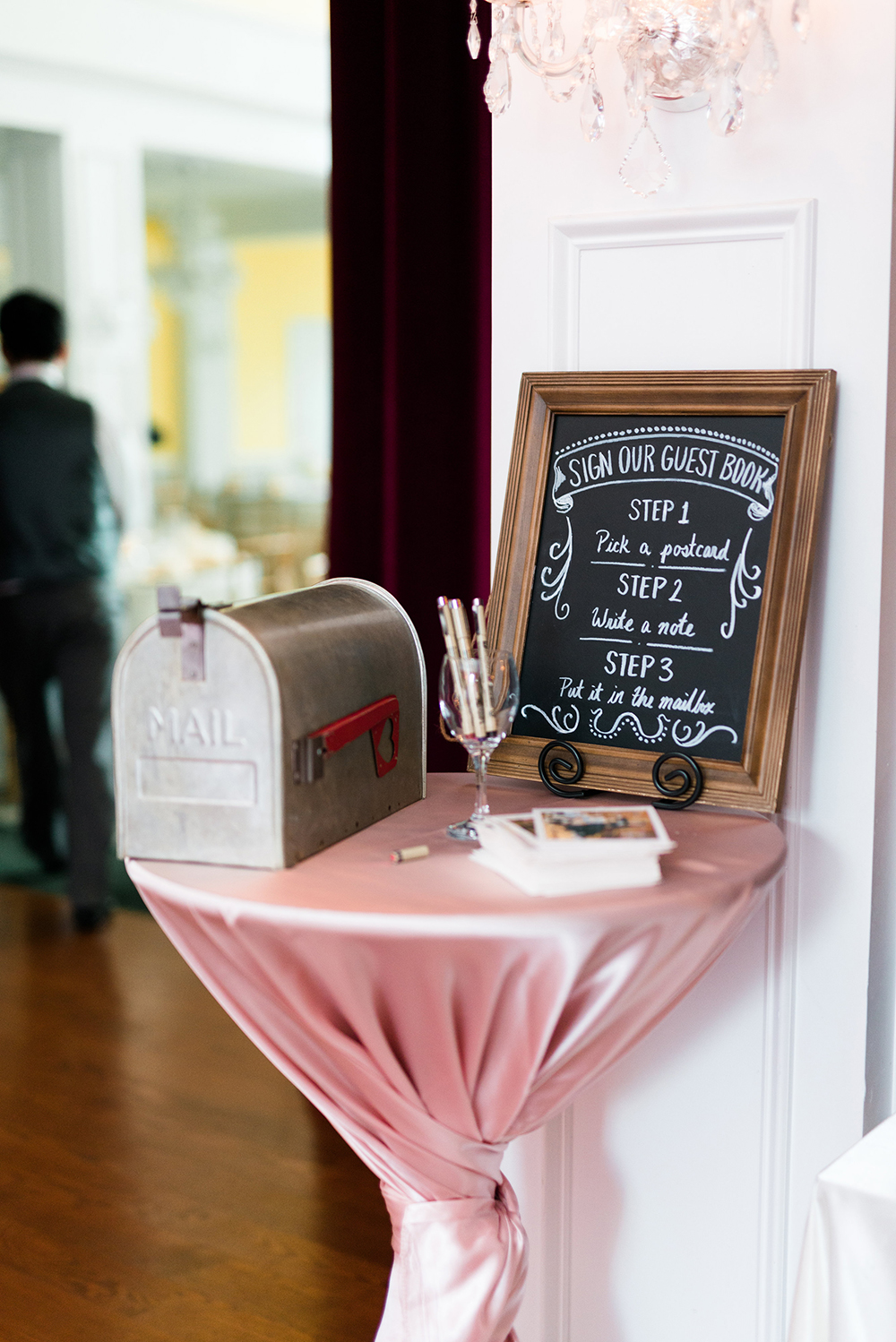 The reception took place inside the manner and just like the grounds, it created the perfect atmosphere using minimal dressing.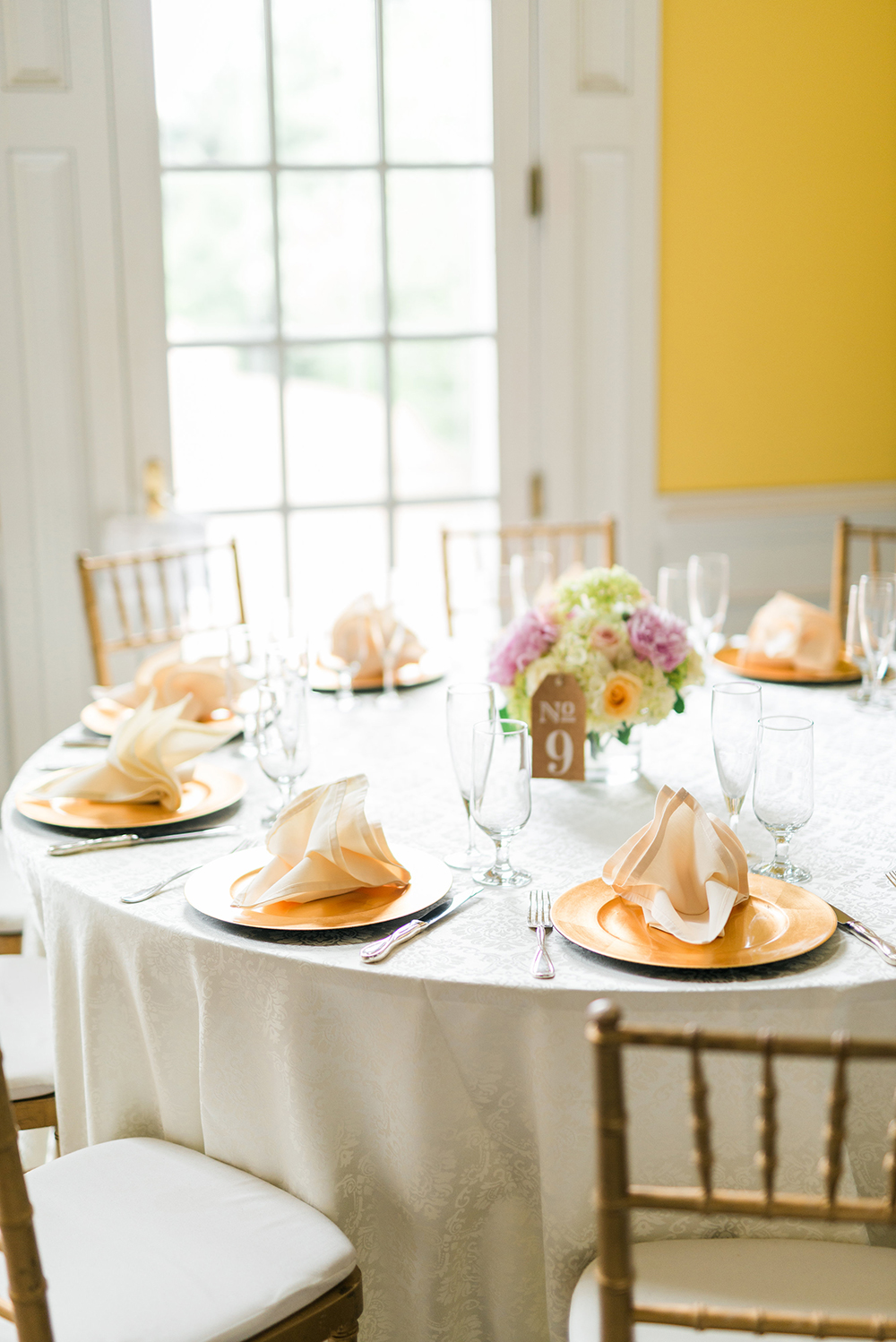 Decor did include lots of gold (like the chiavari chairs and chargers) and pretty pink flowers. I love the simple table numbers they choose too!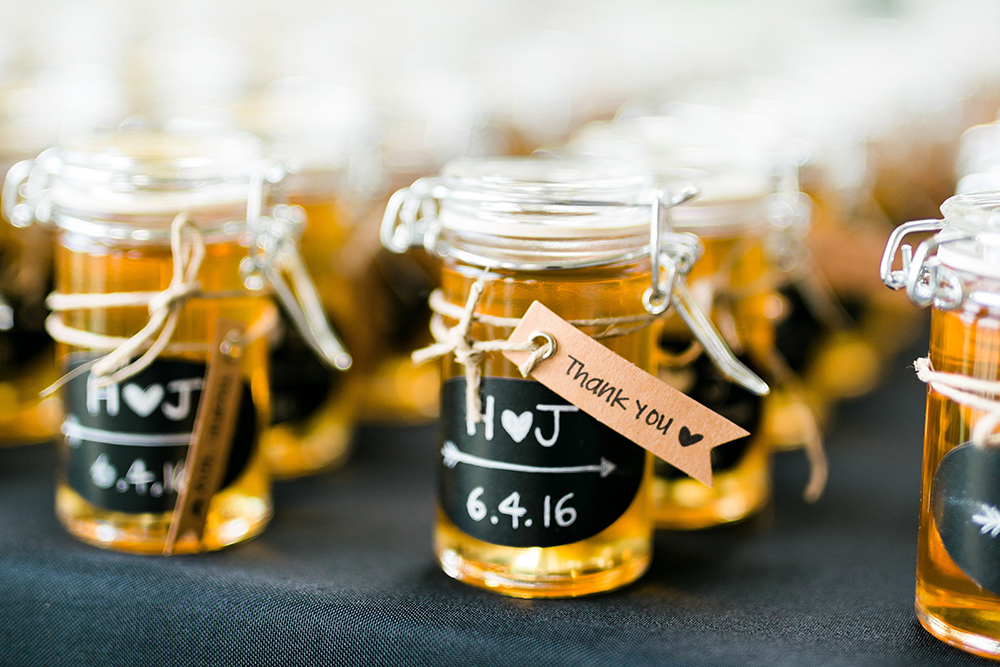 For favors, they gave out little jars of honey which is pretty much the cutest thing I have ever seen!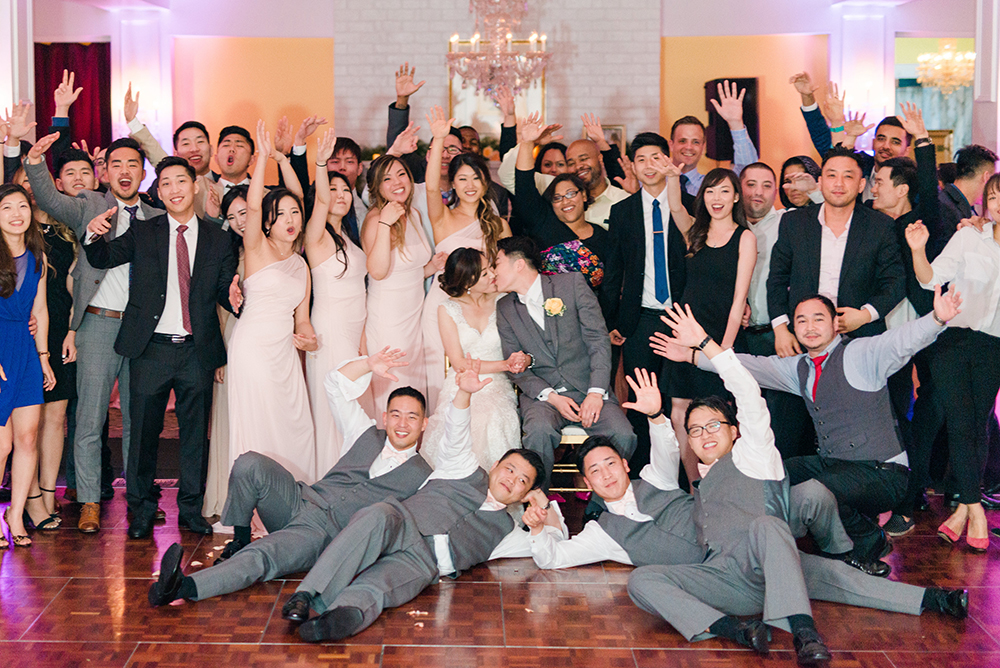 "Tale as old as time, true as it can be." Congrats to Hellen and Joon!