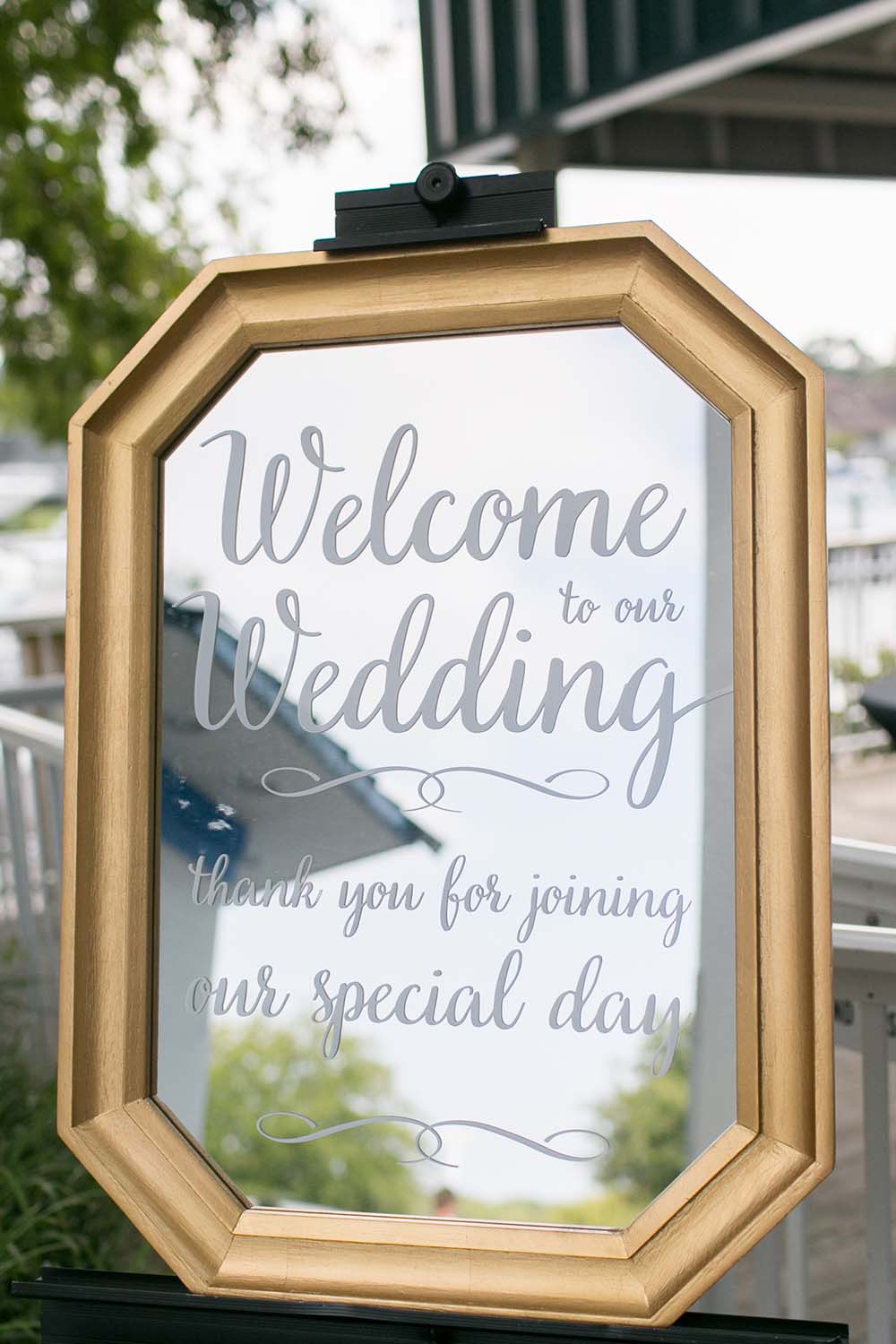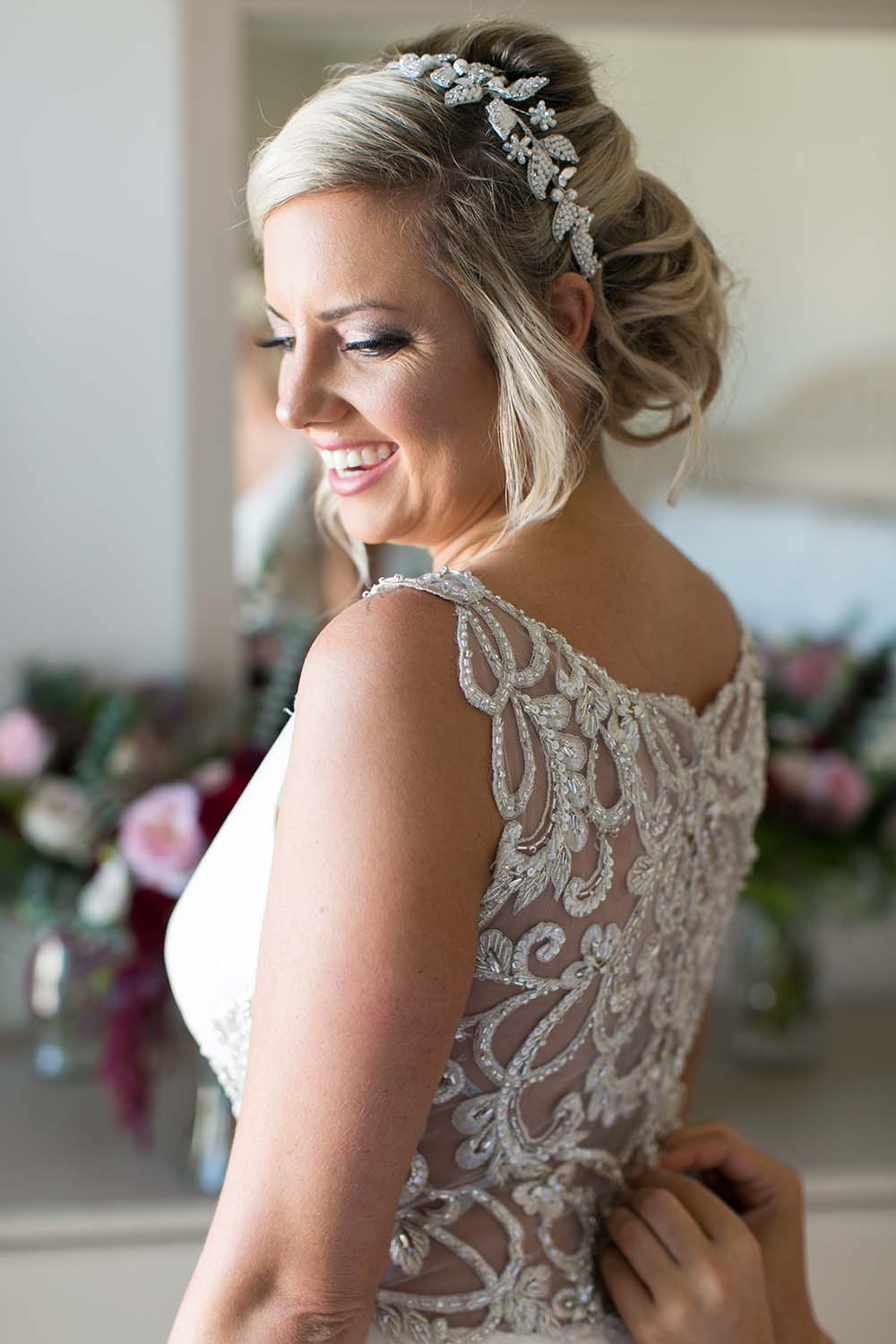 Wearing the most stunning gown, Jamie got ready with her maids and a few close family members before the couples first look. I can't get over the back of her dress and that head piece compliments it perfectly!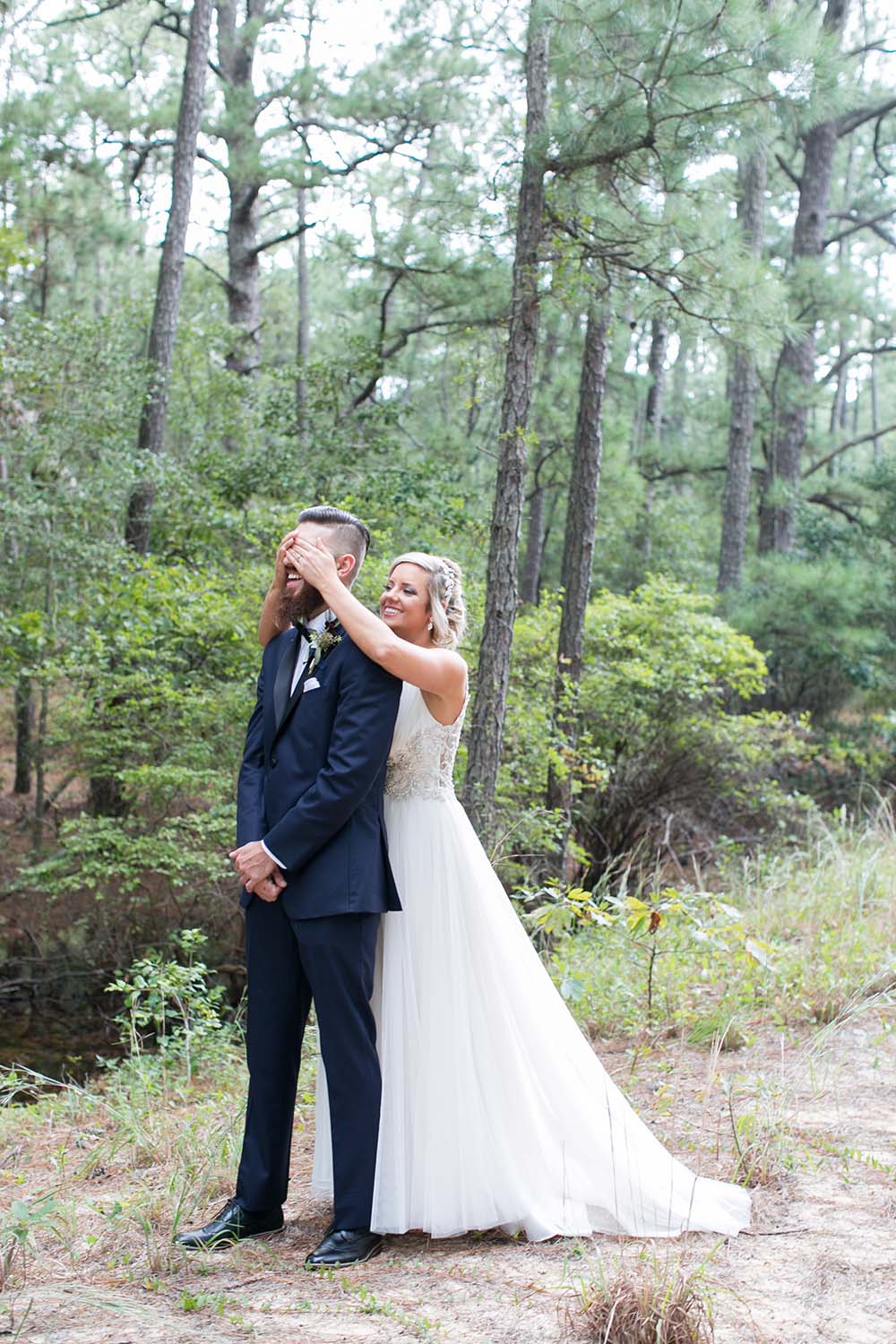 When asked why they did a first look, Jayme responded, "It was inmate, it was personal , it was emotional and it was everything I dreamed it would be. We wanted to have time to reflect together, to pray together and to slow down time for just a minute , knowing the day would go by so quickly, it was important to us."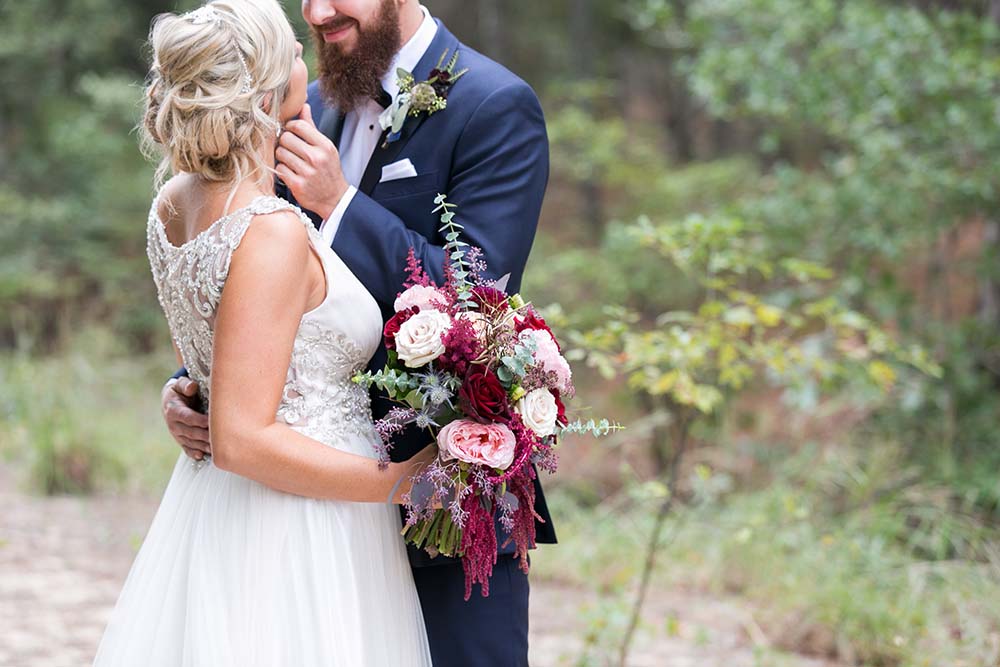 Jayme, I couldn't have said it better myself! You can really feel the love between these two.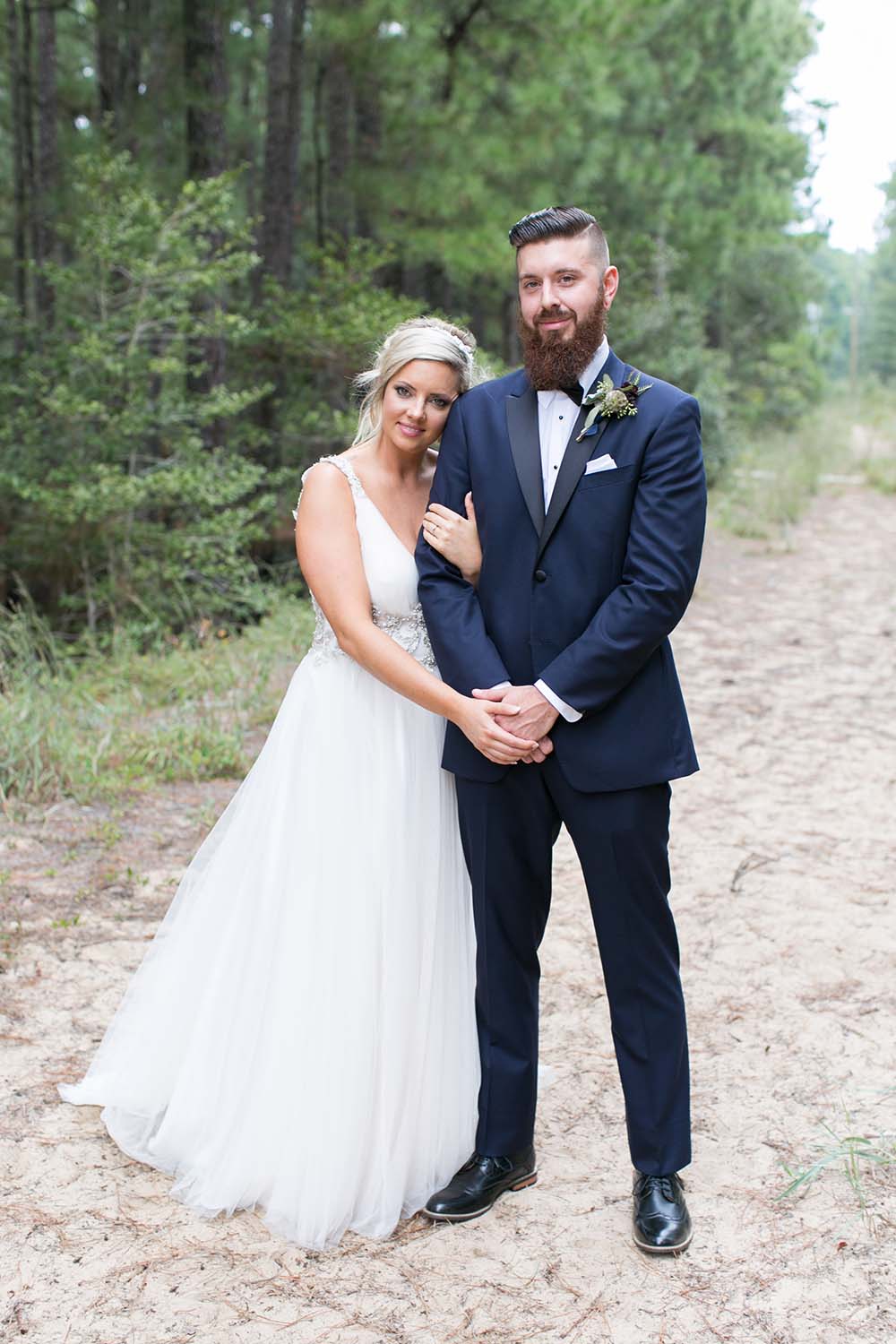 Did y'all know that the tradition of not seeing the bride before the ceremony began when marriages were arranged and they didn't want the bride and groom to see each other before because they might flee?! Lol, just saying.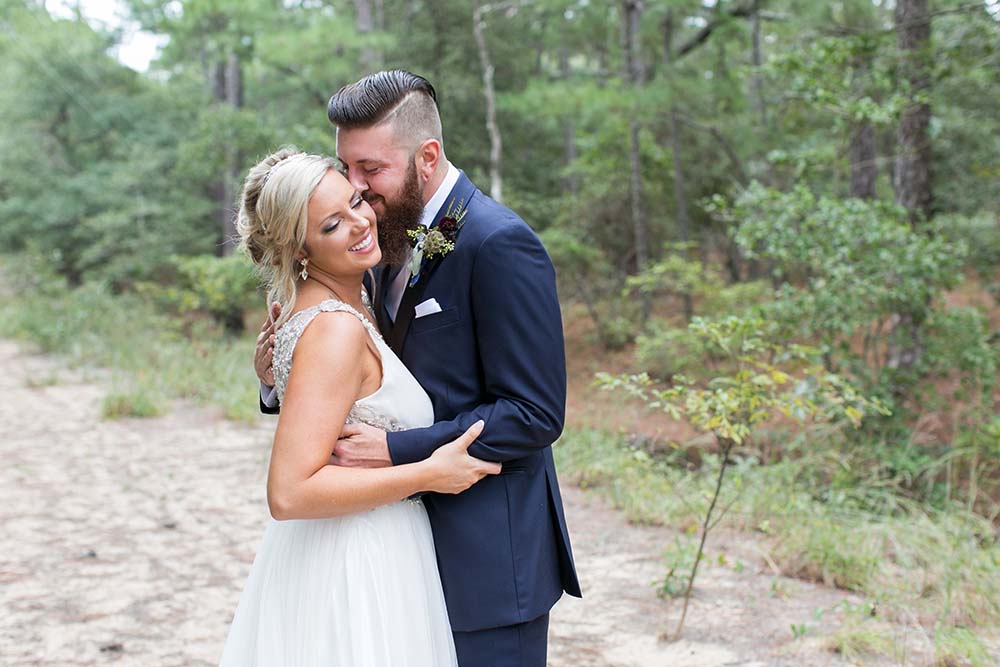 I am clearly team #firstlook. I mean, a moment like the photo above is PRICELESS!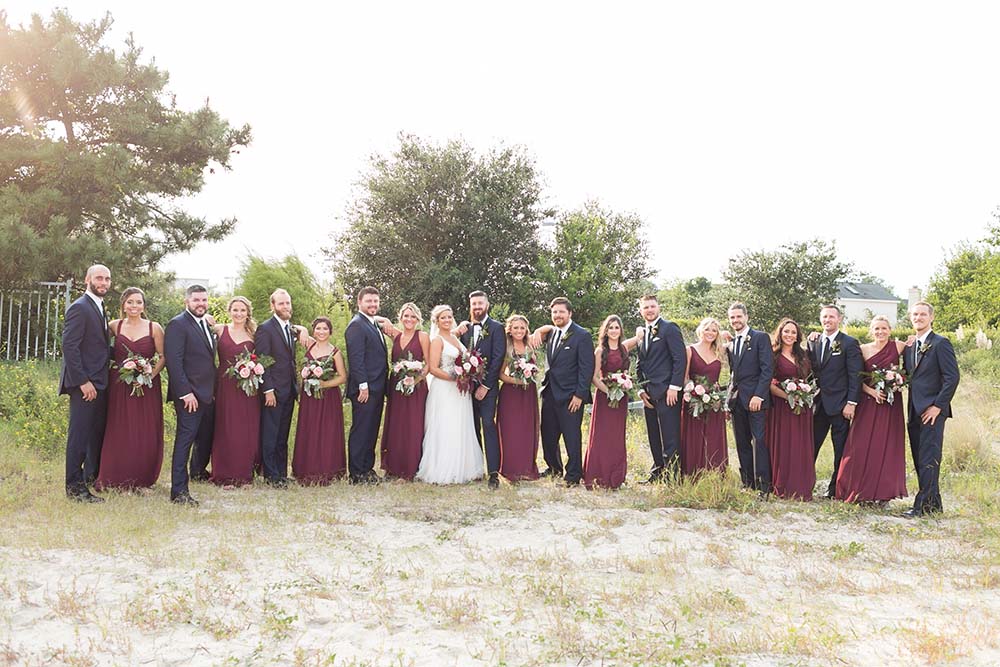 It also gives you plenty of time to wrangle getting photos with your bridal party and when you've got as many groomsmen and bridesmaids as Tony and Jayme, trust me, it helps! They all are killin' it though in their marsala gowns and midnight blue suits!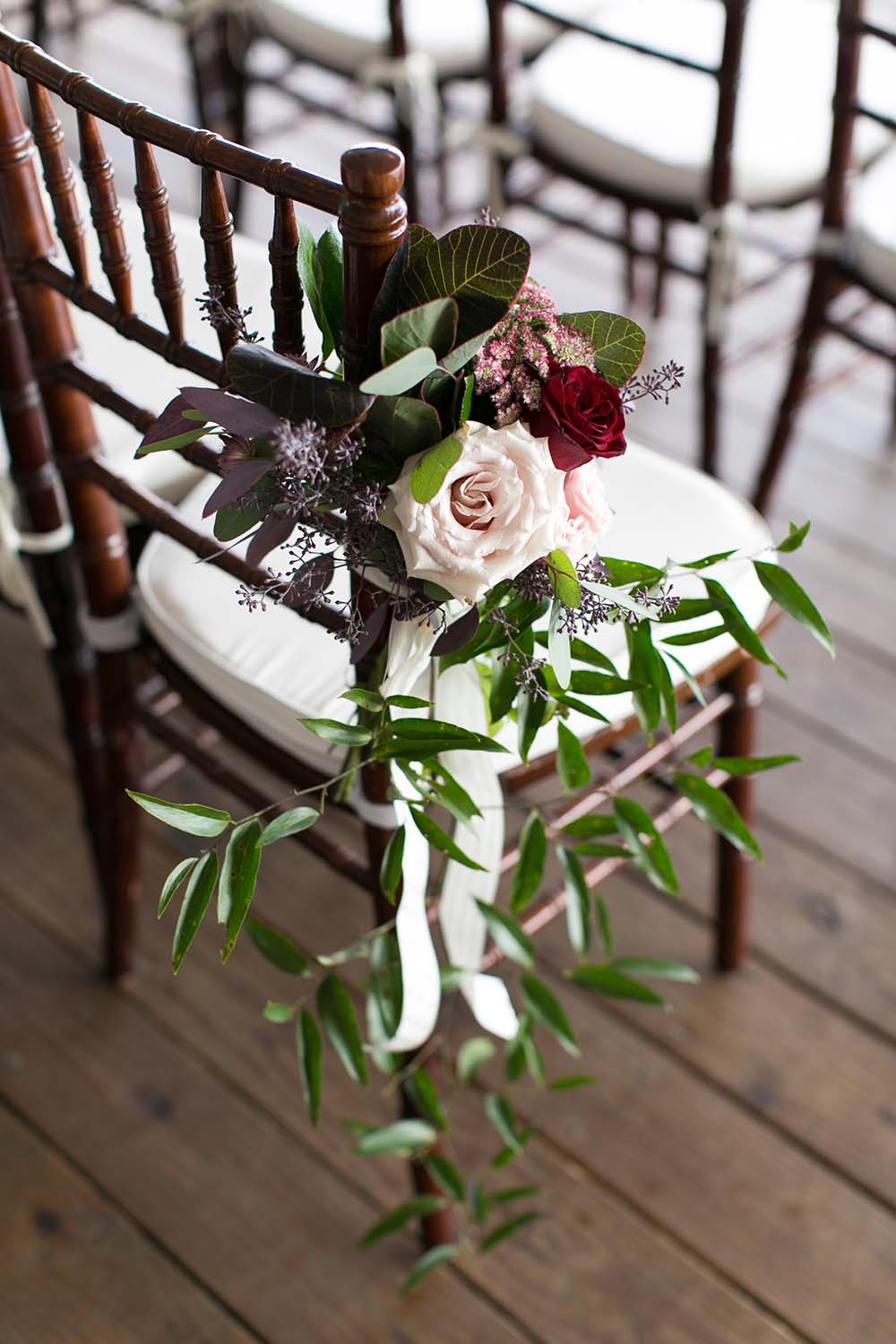 The marsala color scheme continued into the ceremony with these gorgeous blooms on each chair lining the aisle.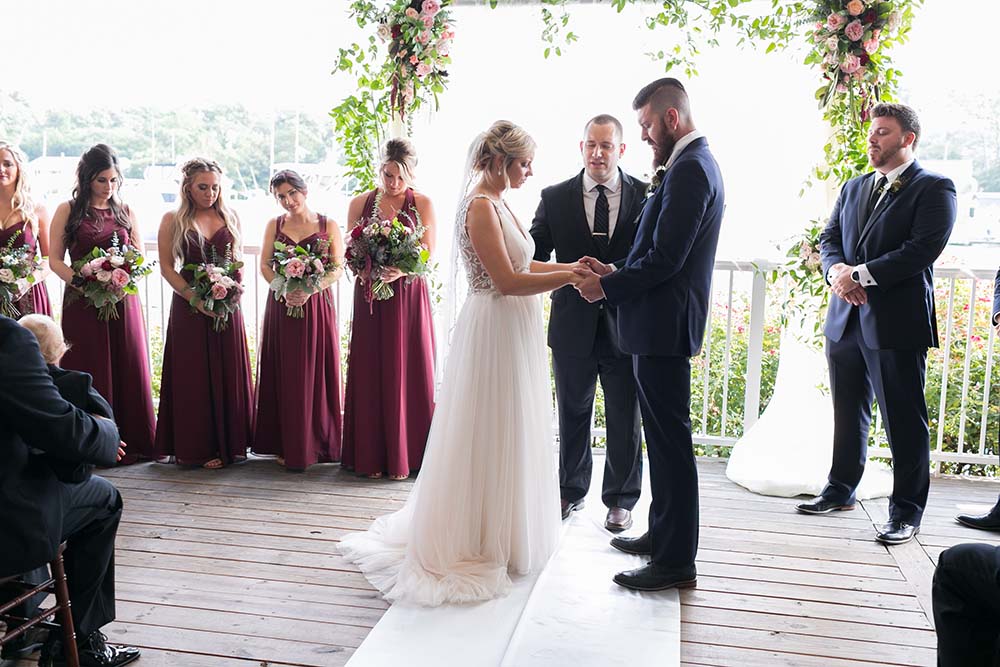 The ceremony was filled with prayer and emotion.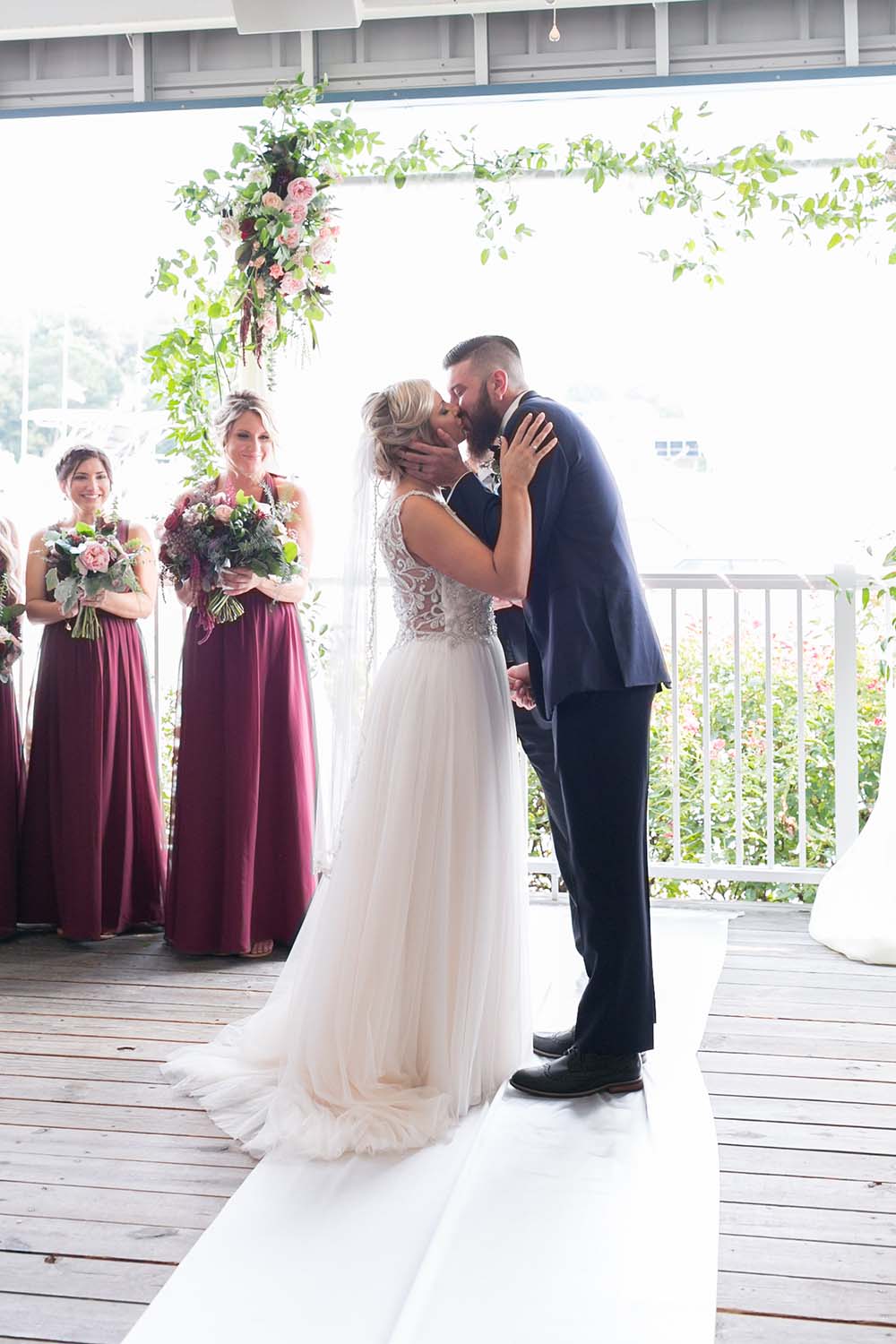 And it ended in a sweet lip lock!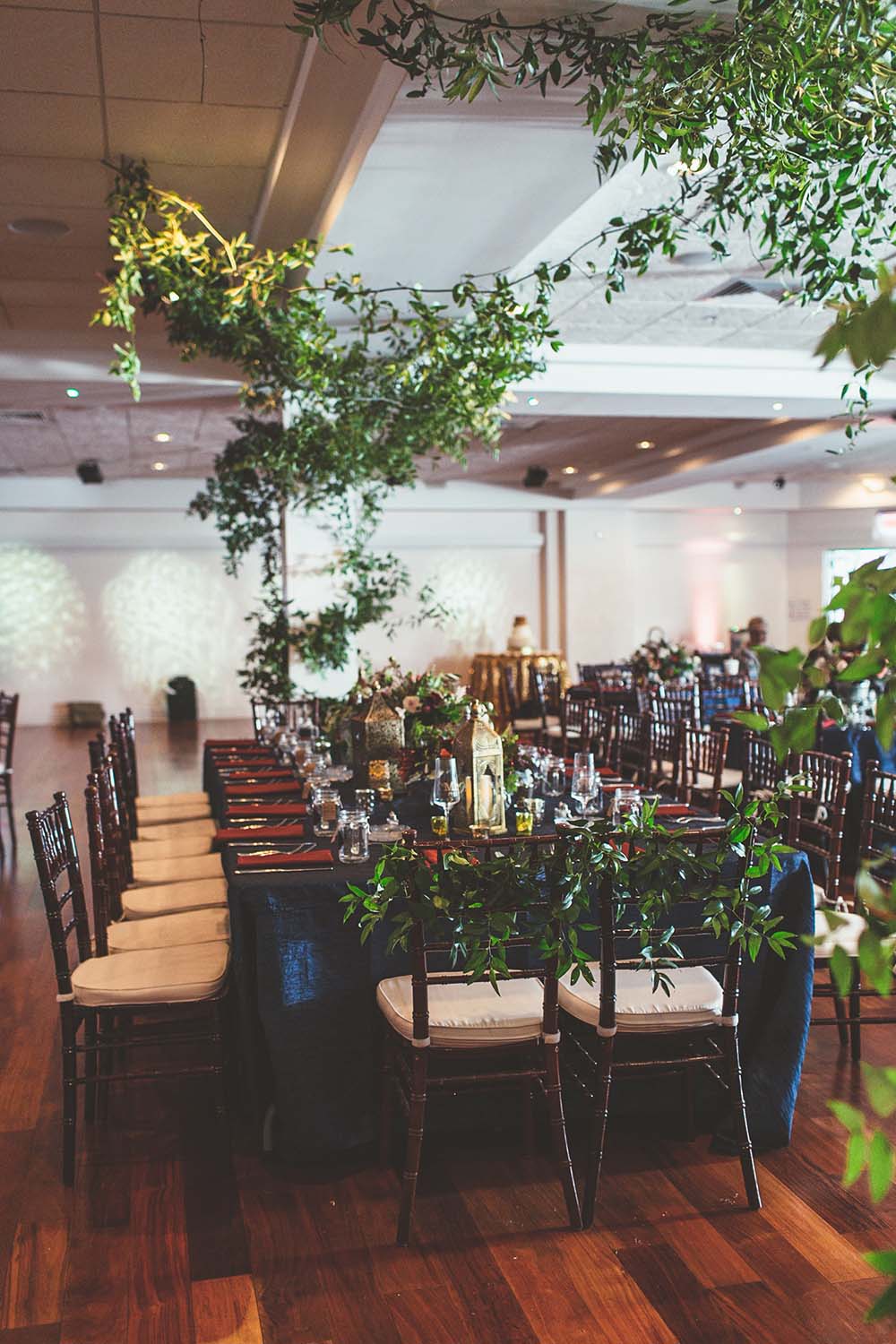 The reception was absolutely amazing…I adore the greenery hanging from the ceiling!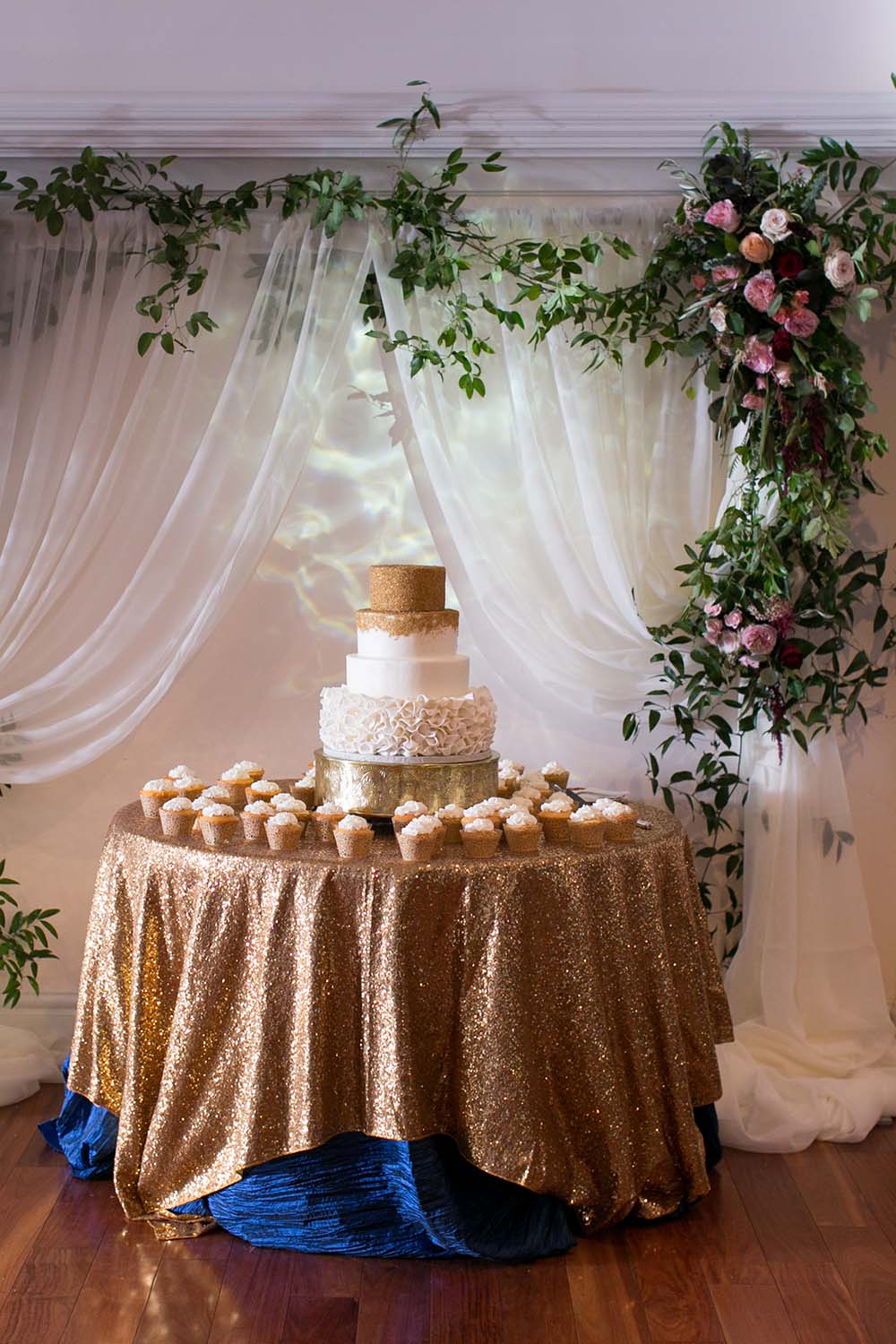 And would you look at that cake table?! YUM!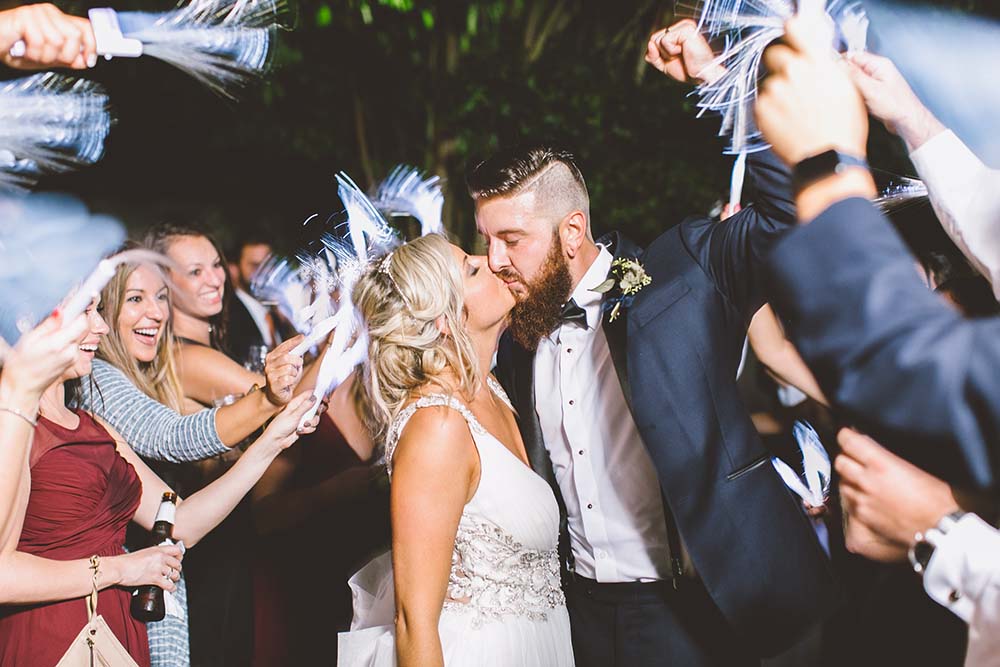 Oh and did I mention how these two met? ON A DANCE FLOOR! How cute?! Jayme says Tony is quite the mover!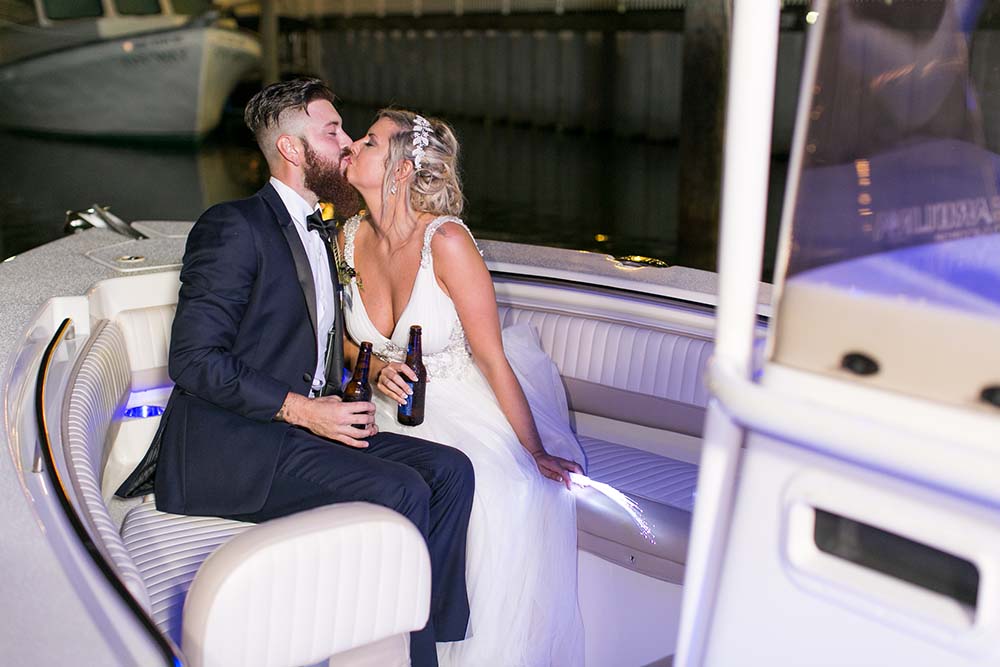 Congrats Jayme and Tony!
From the Bride:
What was your favorite part of the day? "It is so hard to say, I truly feel like the whole day was perfect but I would have to say I loved having our pastor from our church, Lifehouse Virginia Beach, put some personal touches on our ceremony and reading our own vows was so special to me. We both barely made it threw reading them without crying but it was so perfect. I don't think there was a dry eye there!"
What advice would you give to a Bride to be? "Take it all in !! Take a moment together in all the craziness to appreciate how special this day is and how all of your loved ones are there to celebrate your love."
Virginia Bride Magazine features the best Virginia Weddings and Virginia Bridal Shows. Find it  all in one place. Check our blog posts regularly for the latest show information.