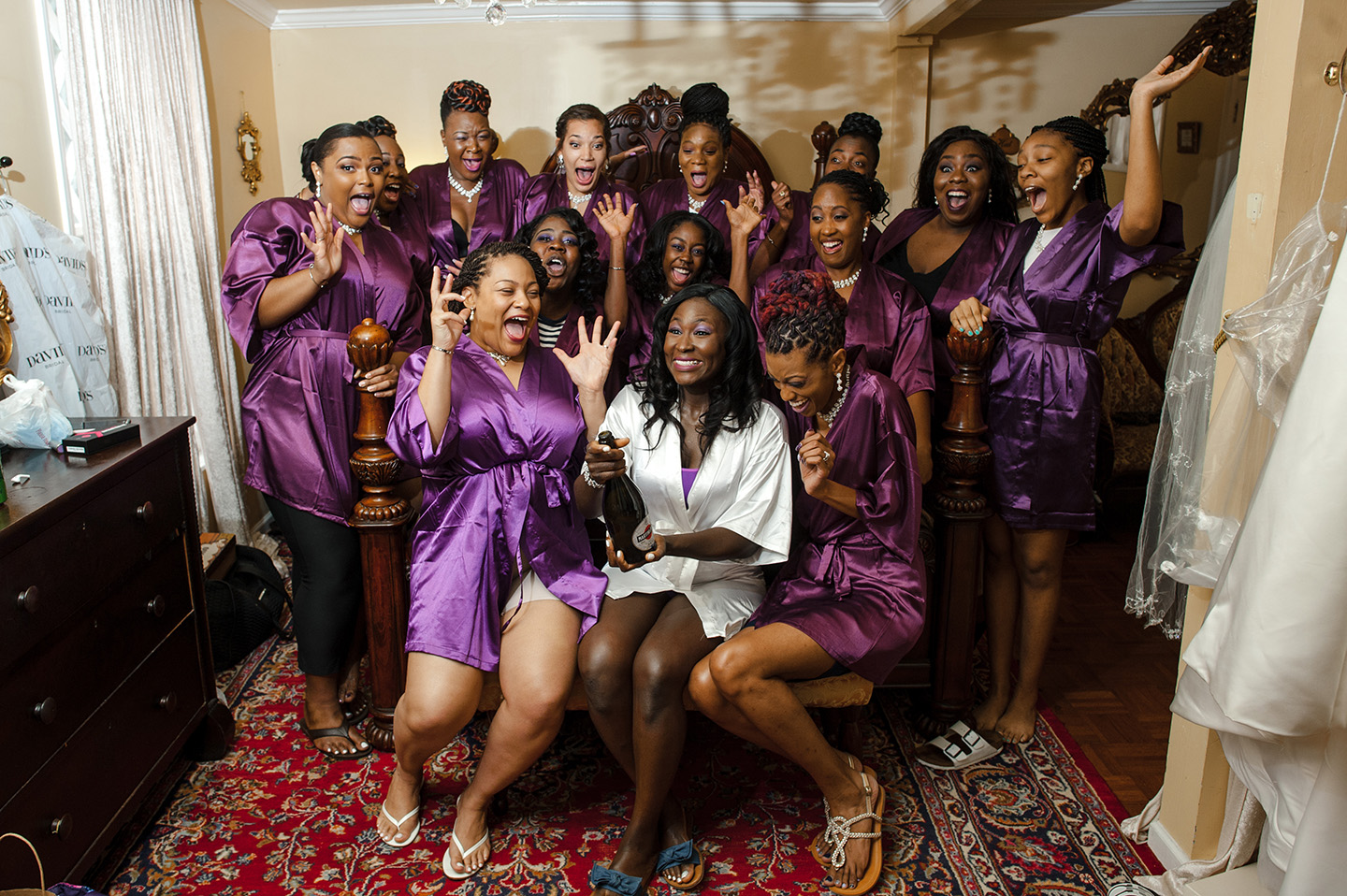 There is nothing more fun than popping bubbly with your best girls on your wedding day! That is exactly what Jessica did in August of last year at Historic Mankin Mansion as she got ready to marry Jerrod!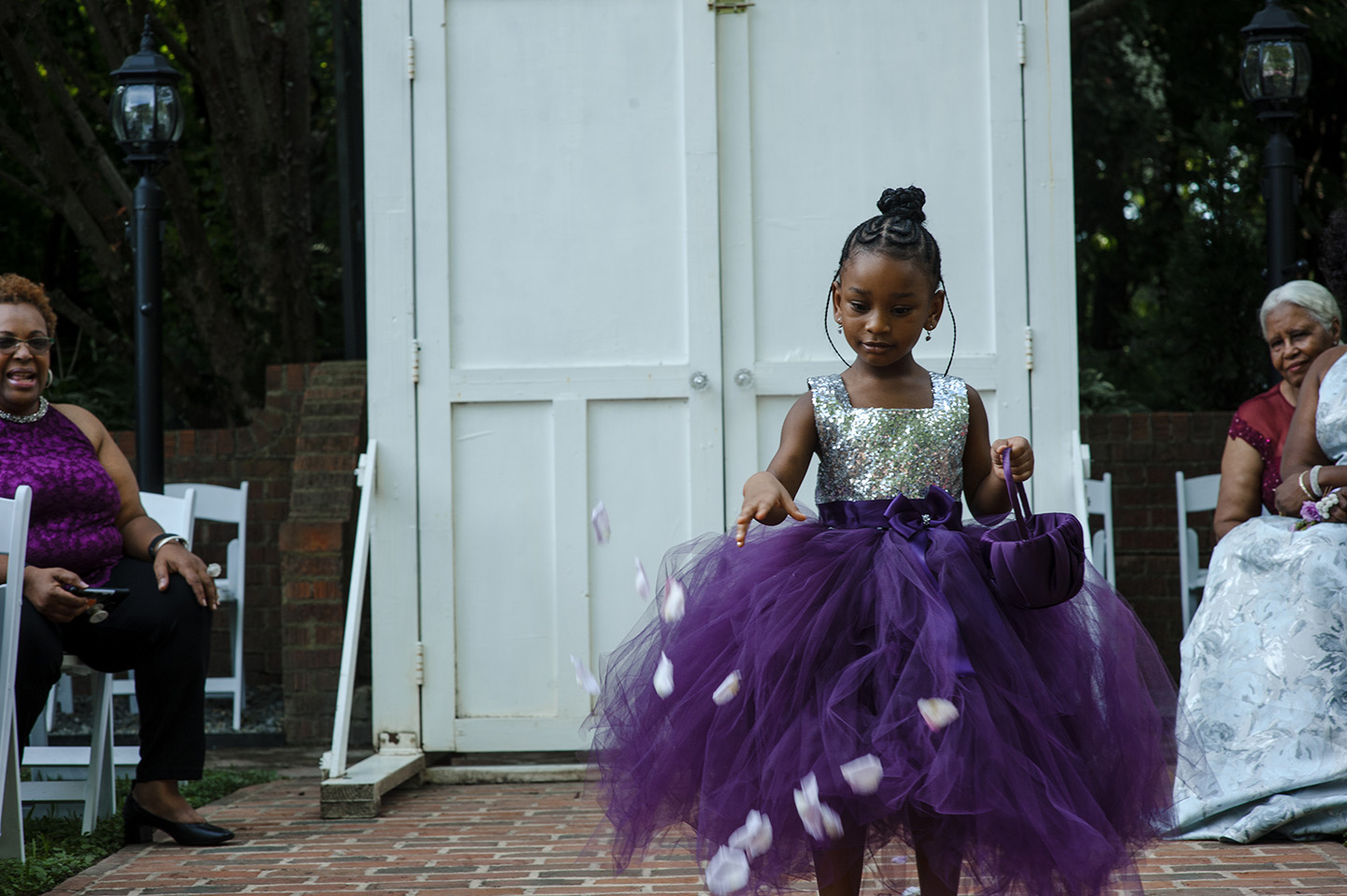 To keep with family tradition, they waited until the ceremony to see one another for the first time. As the absolutely adorable flower girl walked down the aisle, the doors shut behind her to conceal Jessica.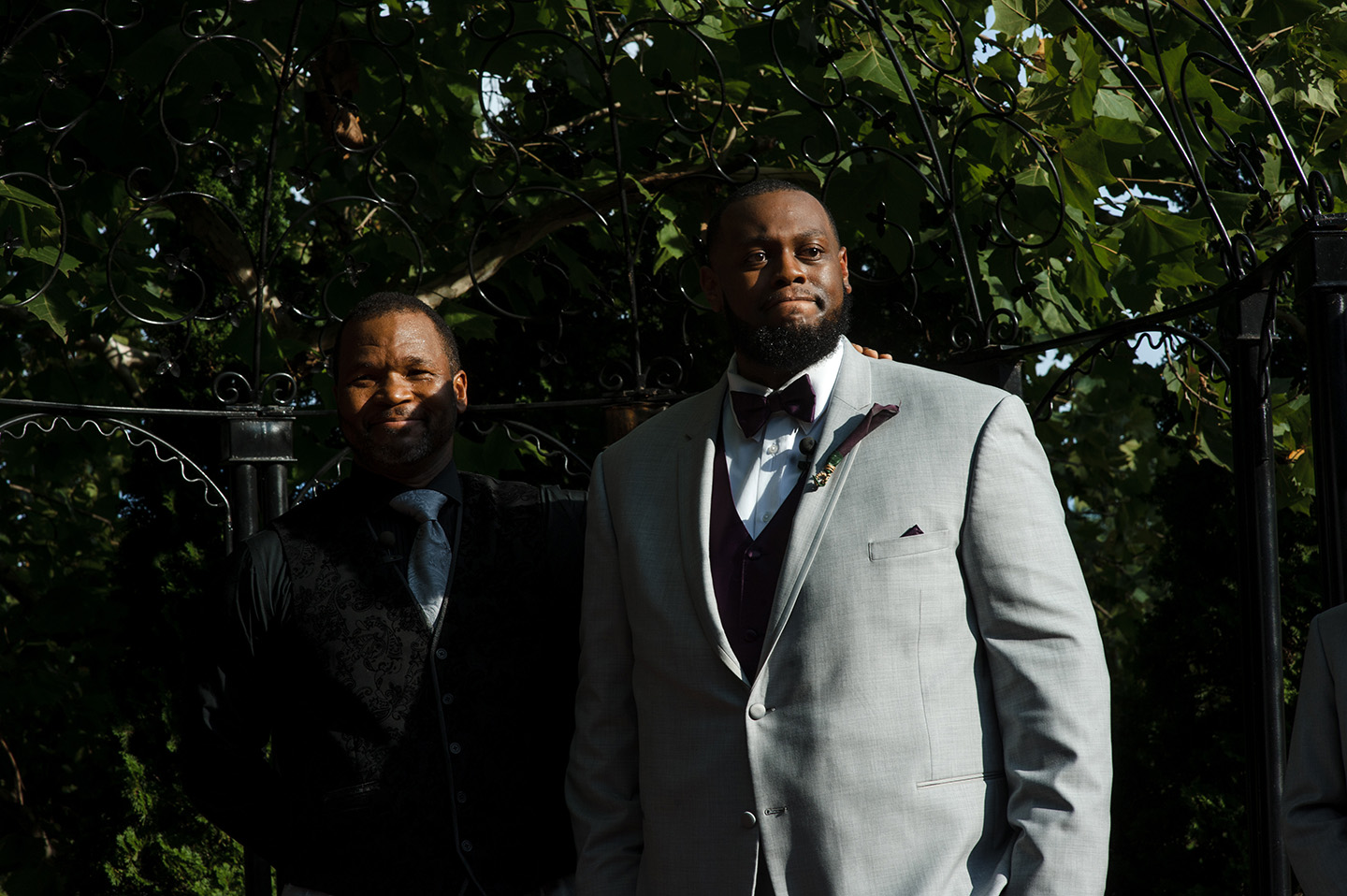 When the doors opened, Jerrod's face said it all! So sweet!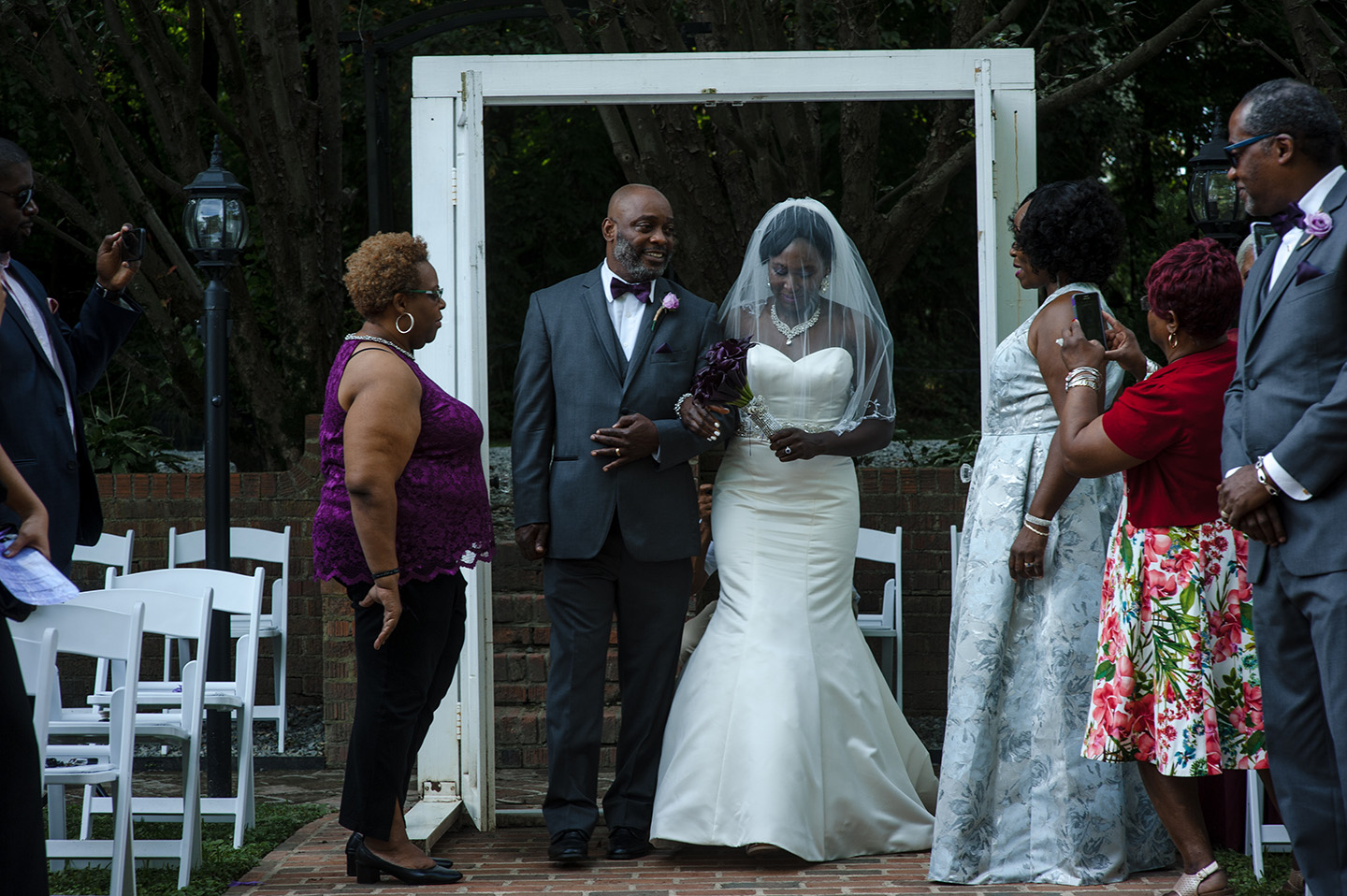 Jessica looked stunning in her sweetheart neckline gown and I love the door idea!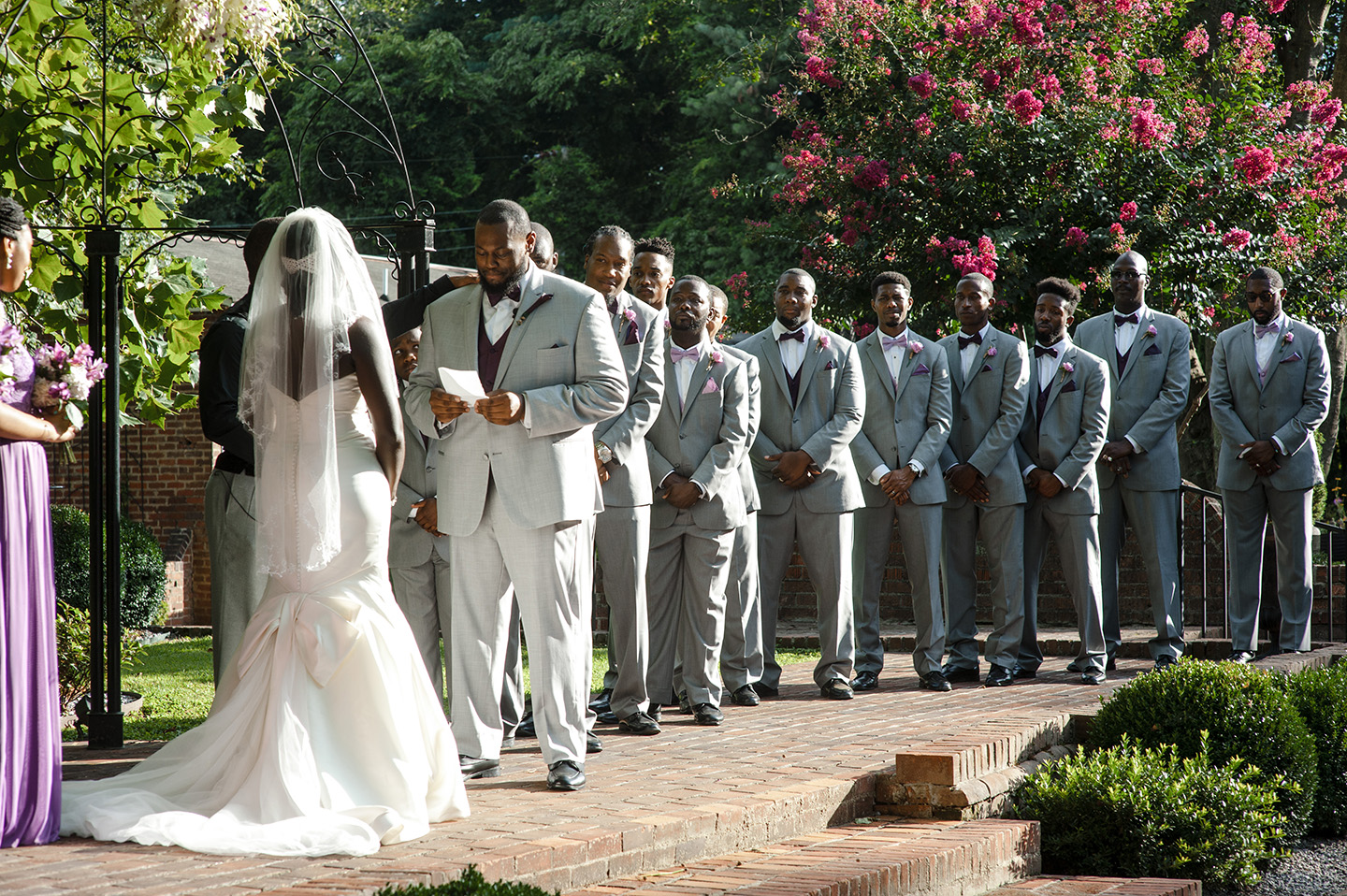 The pair met at Liberty University. "We were great friends for 8 years before he told me the truth about how he felt about me on New Year's Eve in 2015," Jessica recalled. "After a week of debating if this could possibly ruin our friendship, we gave a relationship a try and have been inseparable ever since!"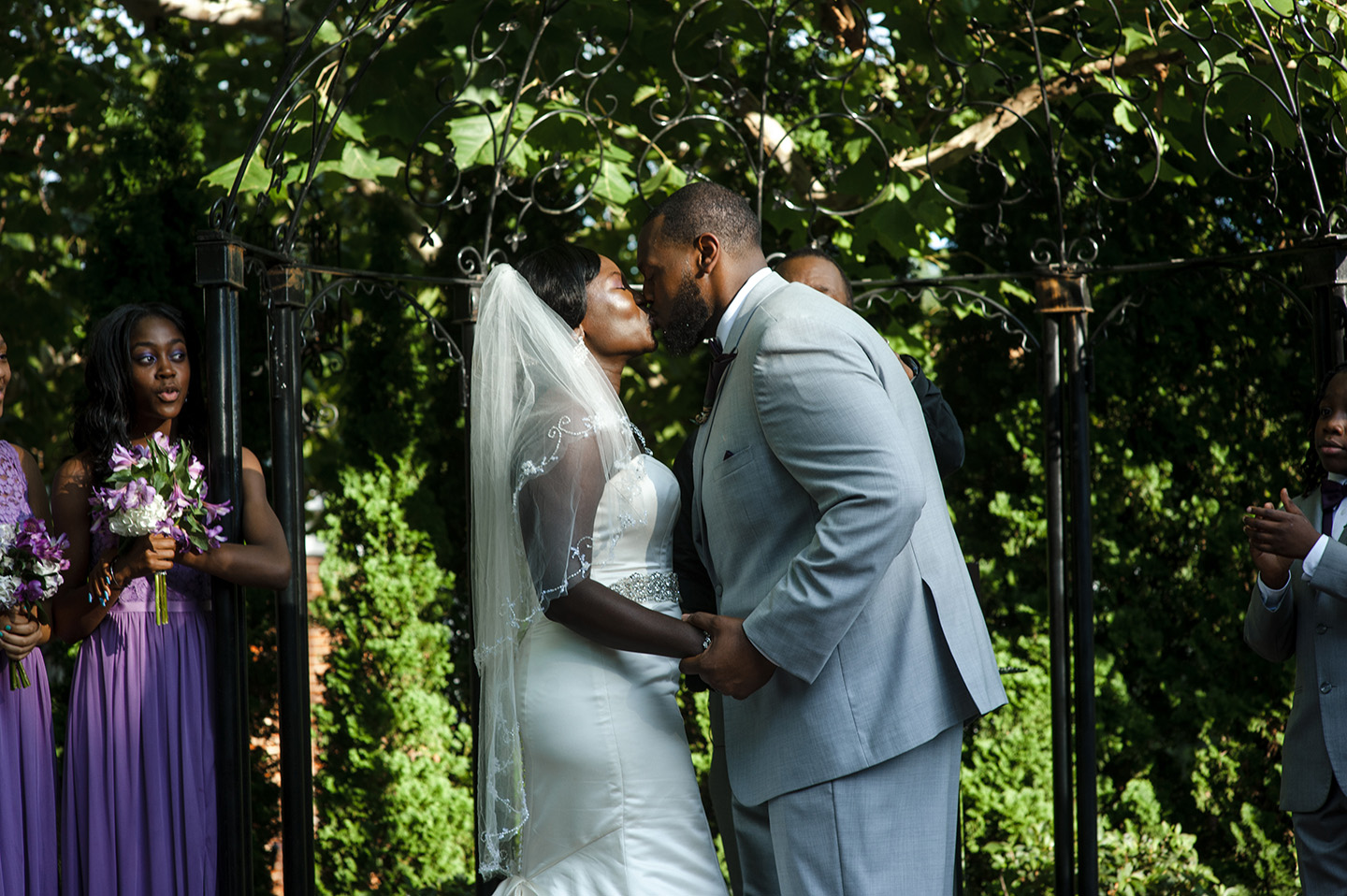 With a kiss, they were pronounced man and wife!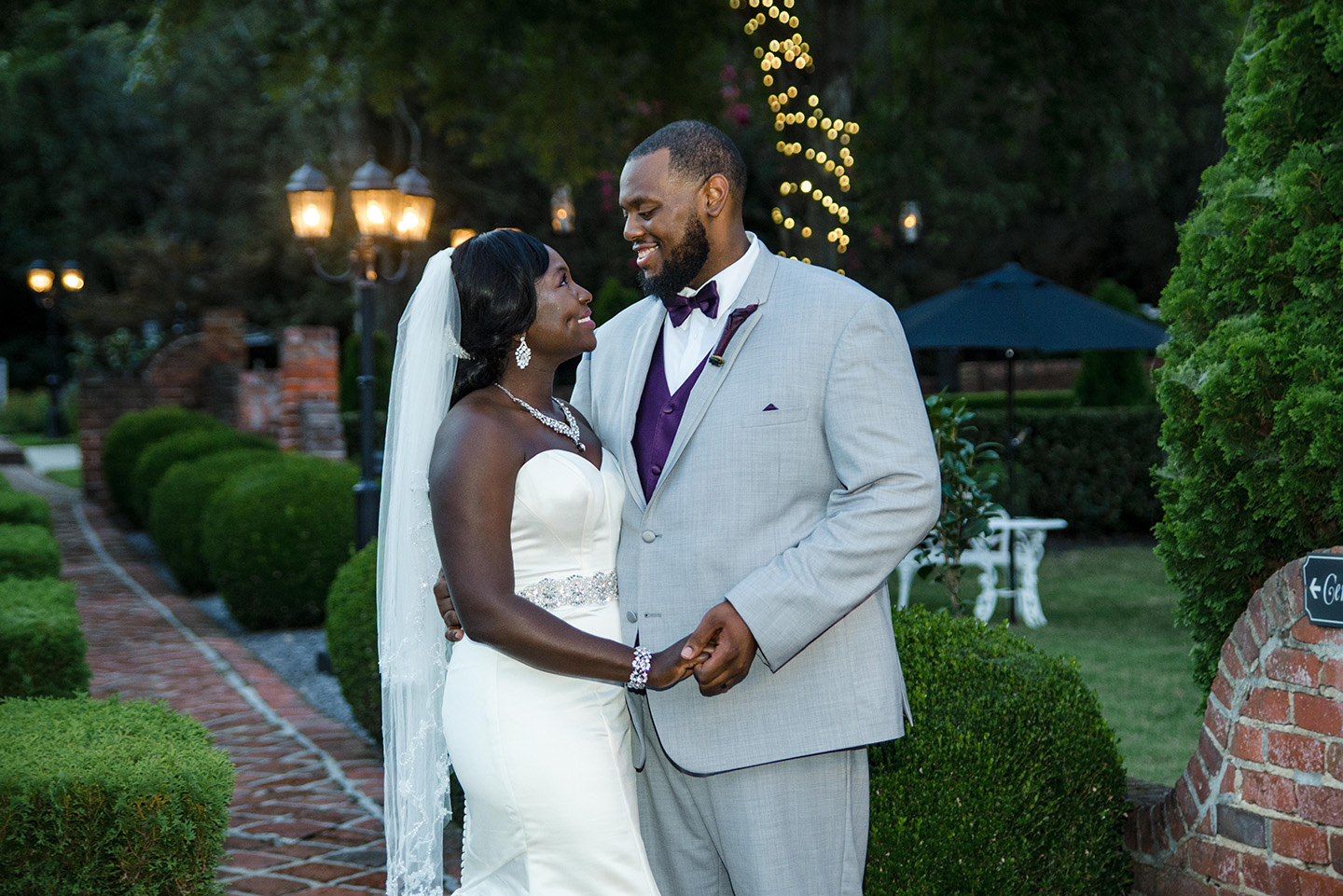 So much genuine love and devotion in their eyes and smiles!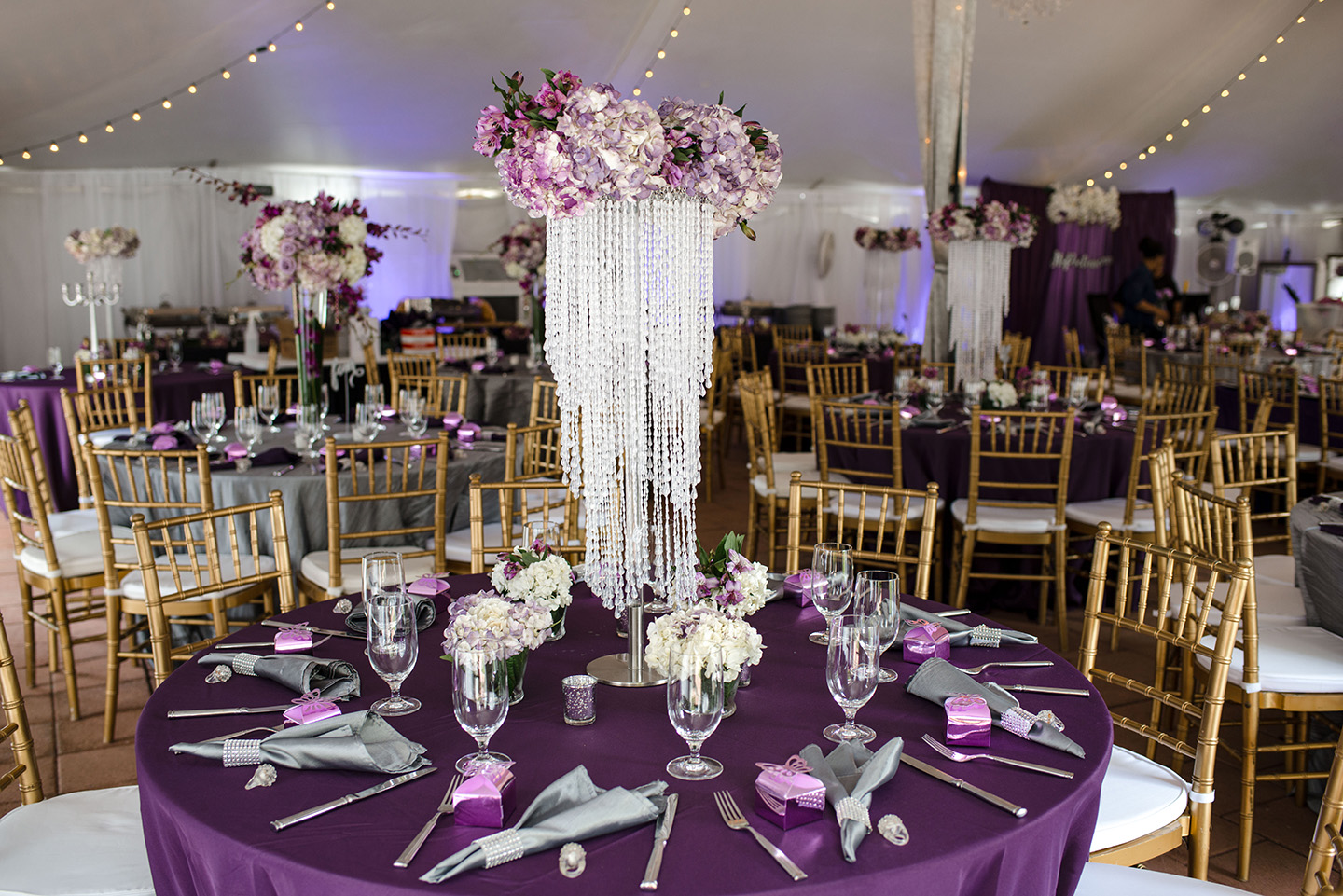 Then it was time to party! Jessica's favorite color is purple so they made it the theme for the decor…gorgeous!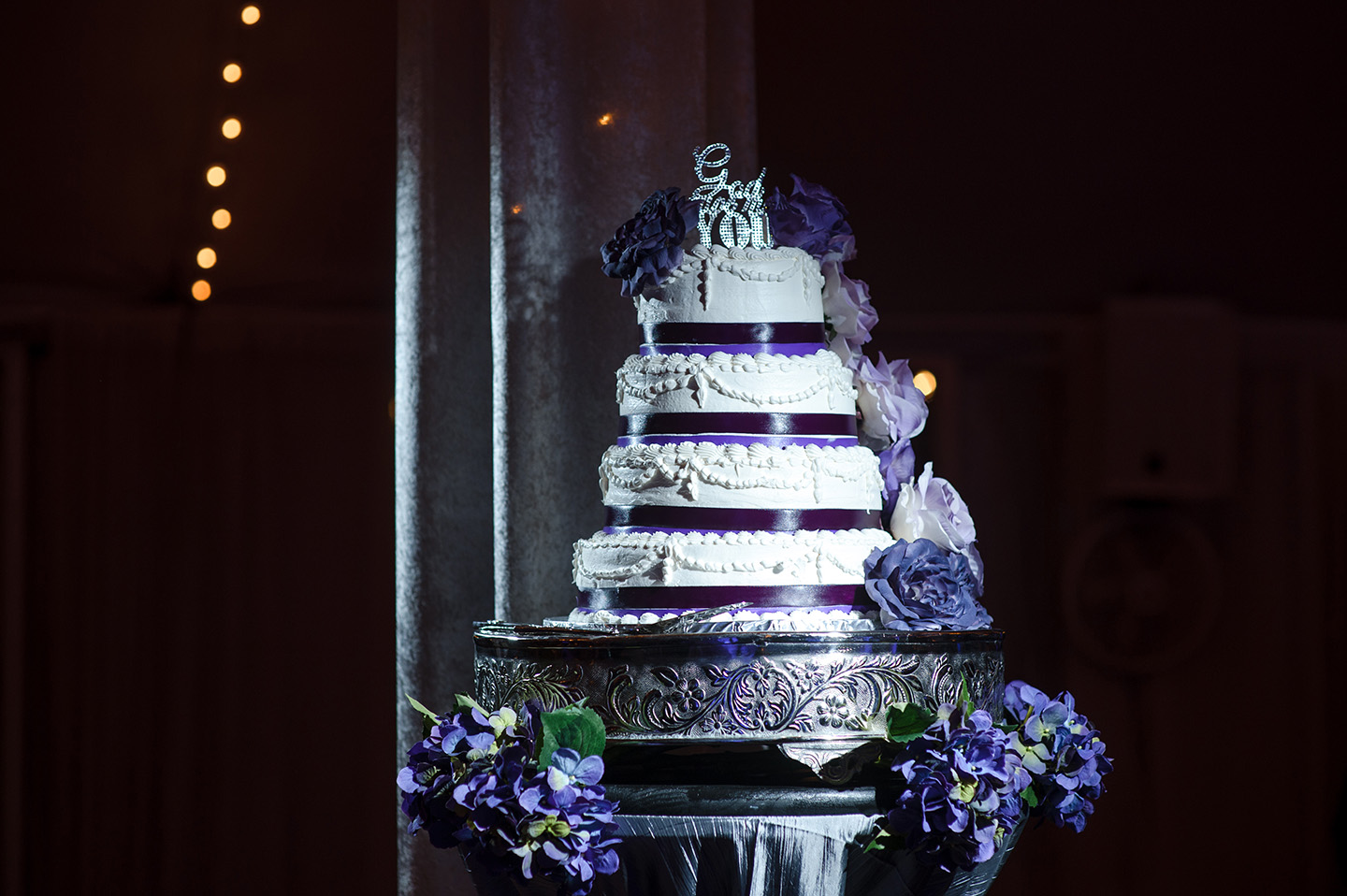 And would you look at that cake!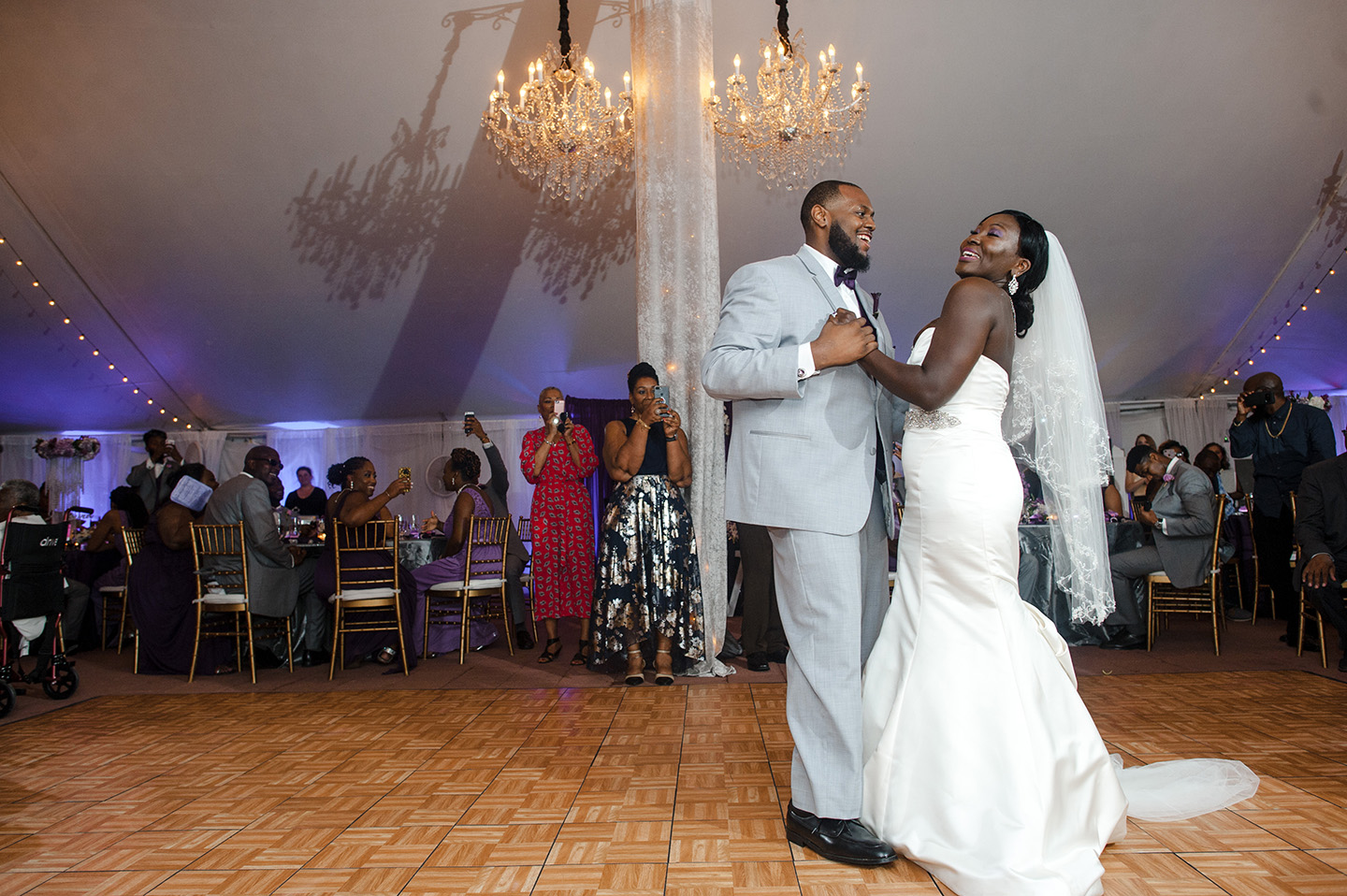 After their first dance, Jessica said the DJ's kept everyone on the dance floor all night!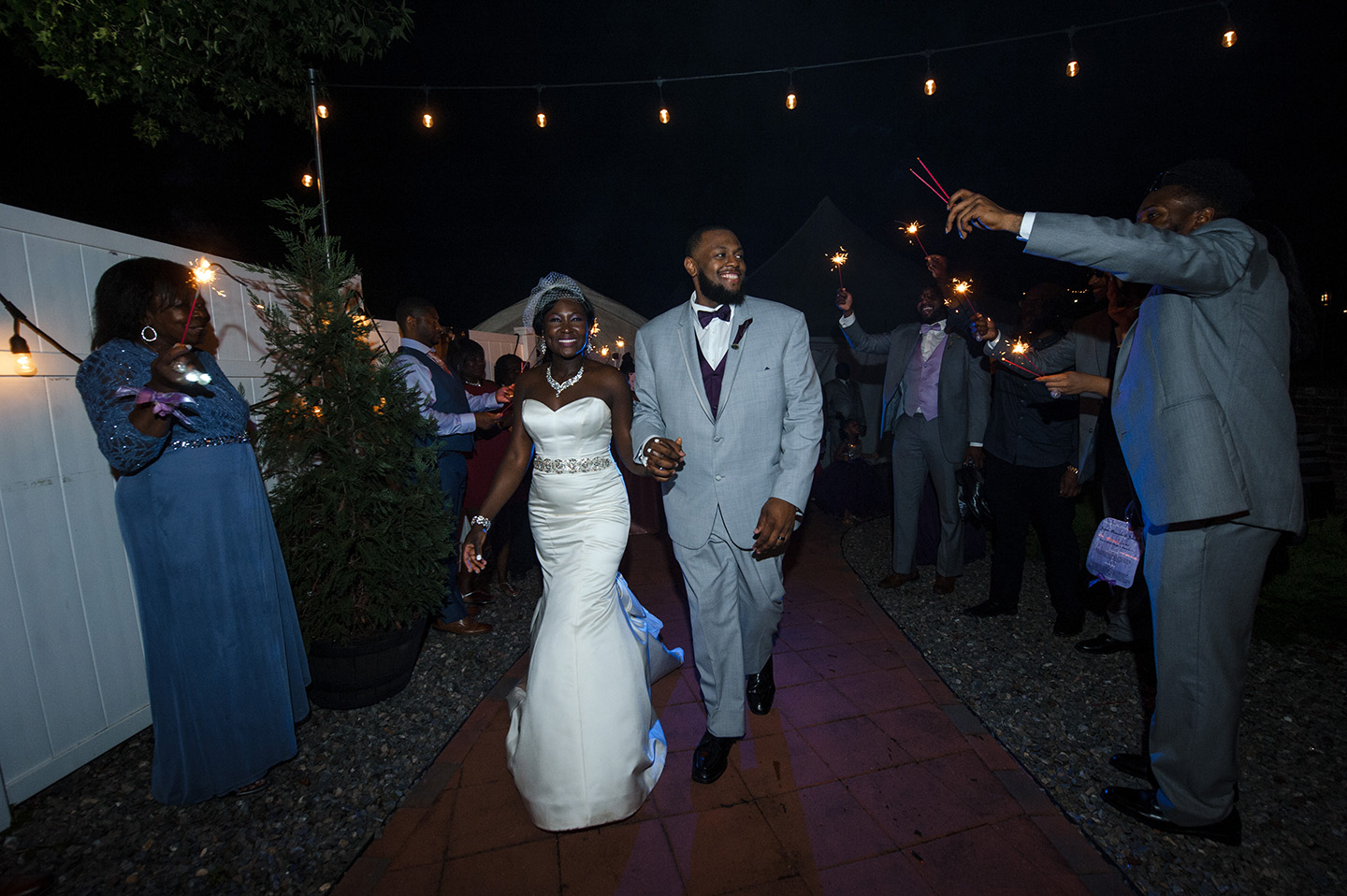 That is until it was time for the sparkler exit to Mankin Mansion's Rolls Royce! Congratulations Jessica and Jerrod!
From the Bride:
What was your favorite detail of the day? "Jerrod said his favorite detail of the day was seeing me walk through the doors. My favorite detail of the day was the 10 sacred minutes we had after we said I do to simply live in the moment and say, 'Finally! We did it! Who knew after 8 years of friendship, we would be here!'"
What advice would you give to a bride to be? "Remember why you said 'Yes!' Seeing your partner's smile as you walked down the aisle to express your love and read your vows is a moment that you will cherish forever. Remember to pause during your wedding day and live in the moment for your life with your Love begins after the wedding day."
Venue: Historic Mankin Mansion
Photographer: Orrie Gaines
DJ's: Martin from Historic Mankin Mansion & DJ Reckless Entertainment
Decor/Flowers: Provost Events
Catering: Lunch. Supper! Catering
Wedding Cakes: Poe Cakes & Cakes by Joy Welcome
Sweets: Guyanese Delights by Linda Alexander
Makeup Artist: Traces by Lulu
Hair: Brooklyn's Finest Hair Styles
Want to be featured on this weekly online blog? Just email us! Want to be featured in our printed magazine? Just email us! **Being on this online blog does not hinder or guarantee a wedding will be in the printed magazine, both are up to the discretion of the publisher, Angeline Frame. If your wedding has been chosen for print, she will reach out to you directly.** Thank you for following Virginia Bride Magazine! Stay tuned for more weddings and the best Bridal Shows in Virginia!