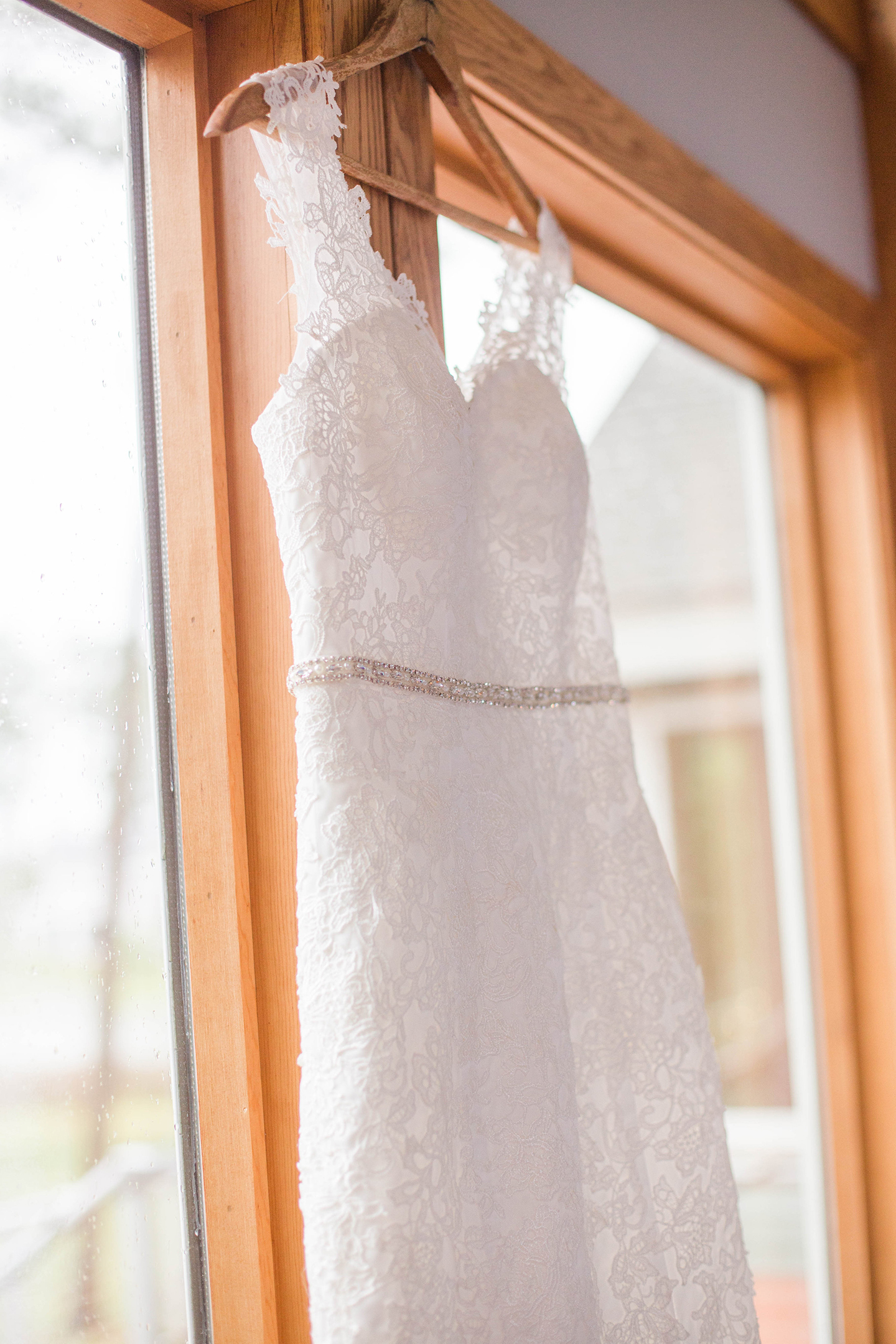 Oh how I love a good backyard wedding! Today's took place in Gwynn's Island, VA in July of this year.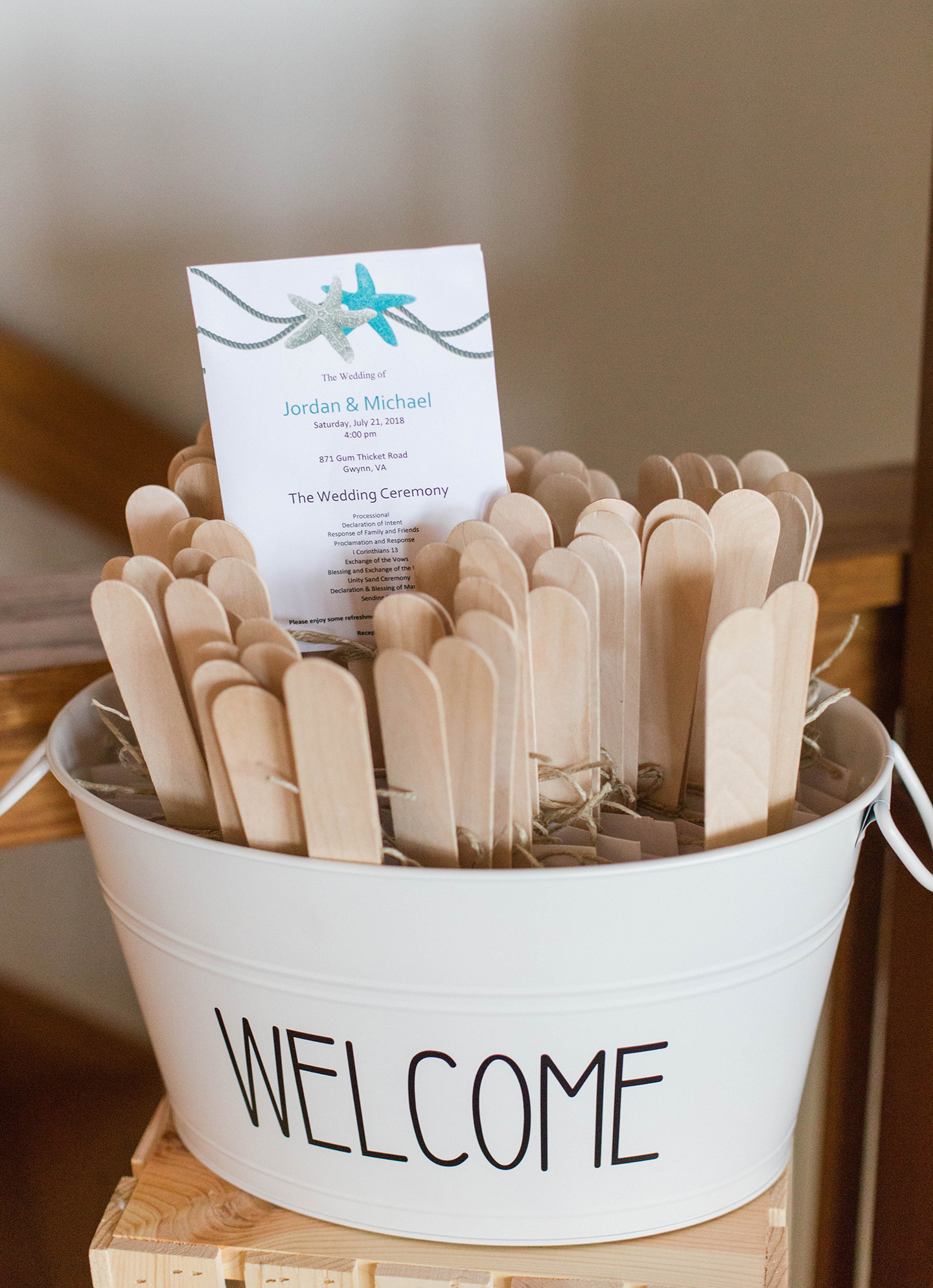 Bride, Jordan, actually met her groom in high school and have been sweethearts ever since!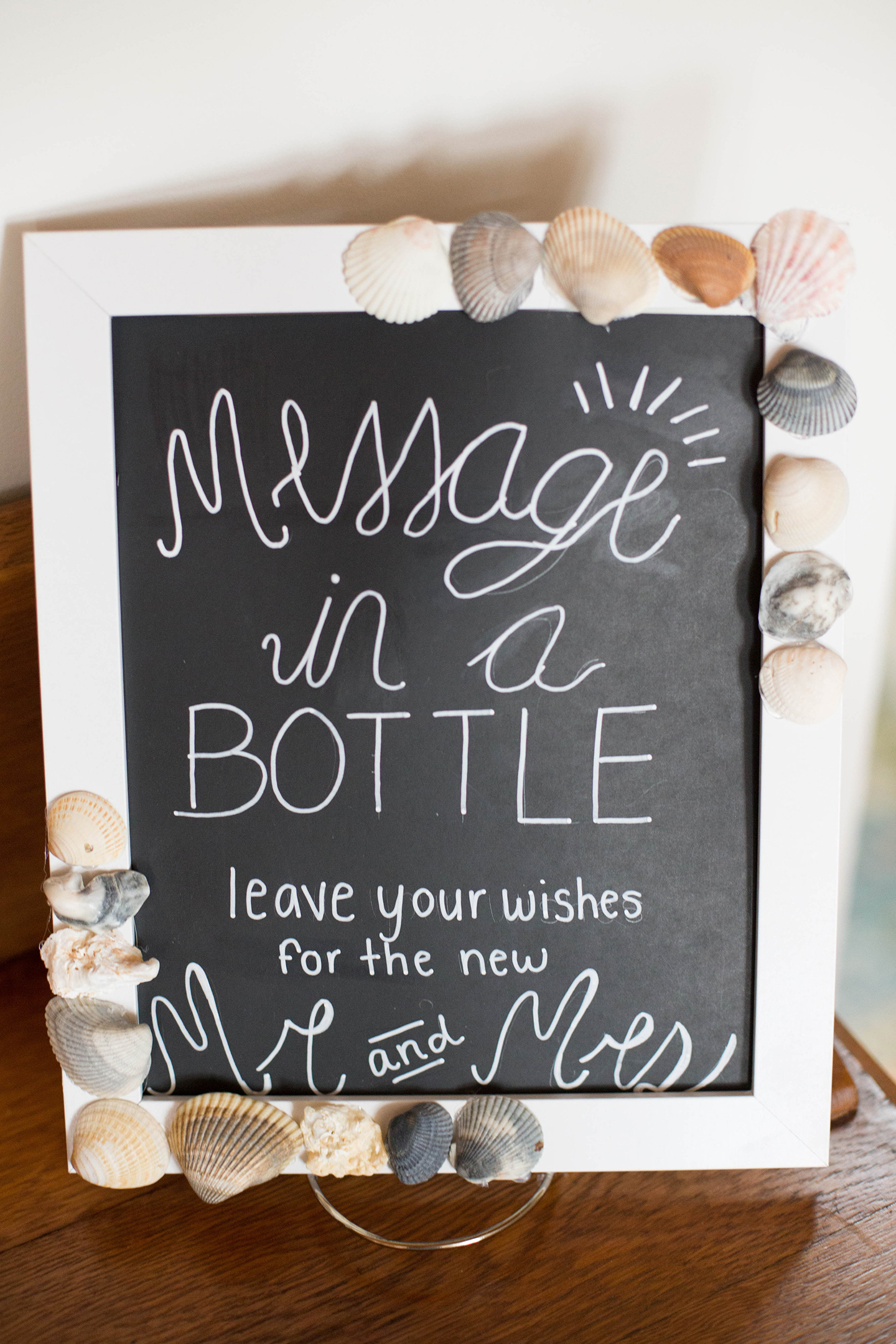 Since they were on the bay, they kept the decor fun and nautical. I love the idea of leaving messages in a bottle!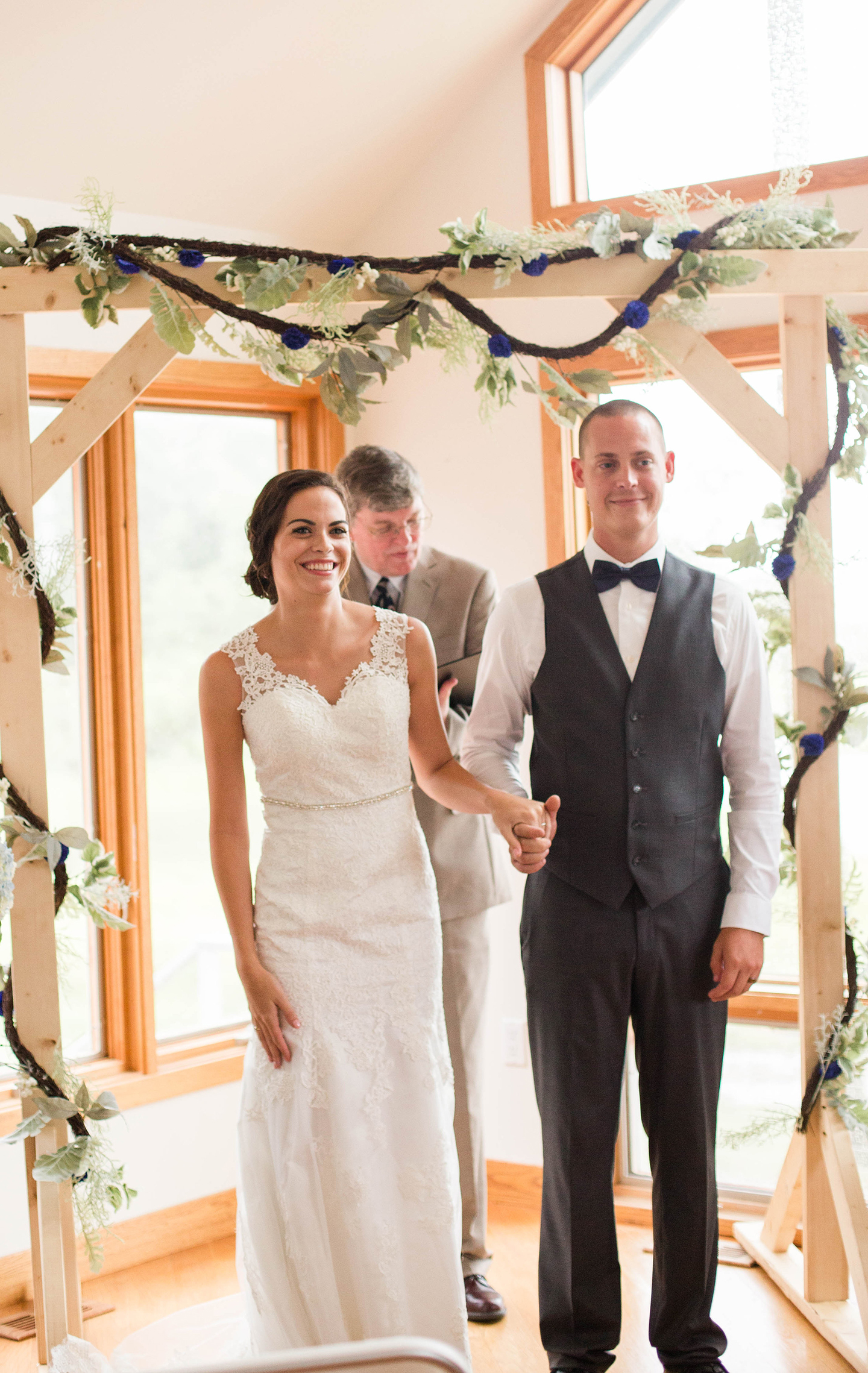 Unfortunately, the weather wasn't very cooperative with their outdoor ceremony plans but they moved it indoors and didn't let it ruin their day!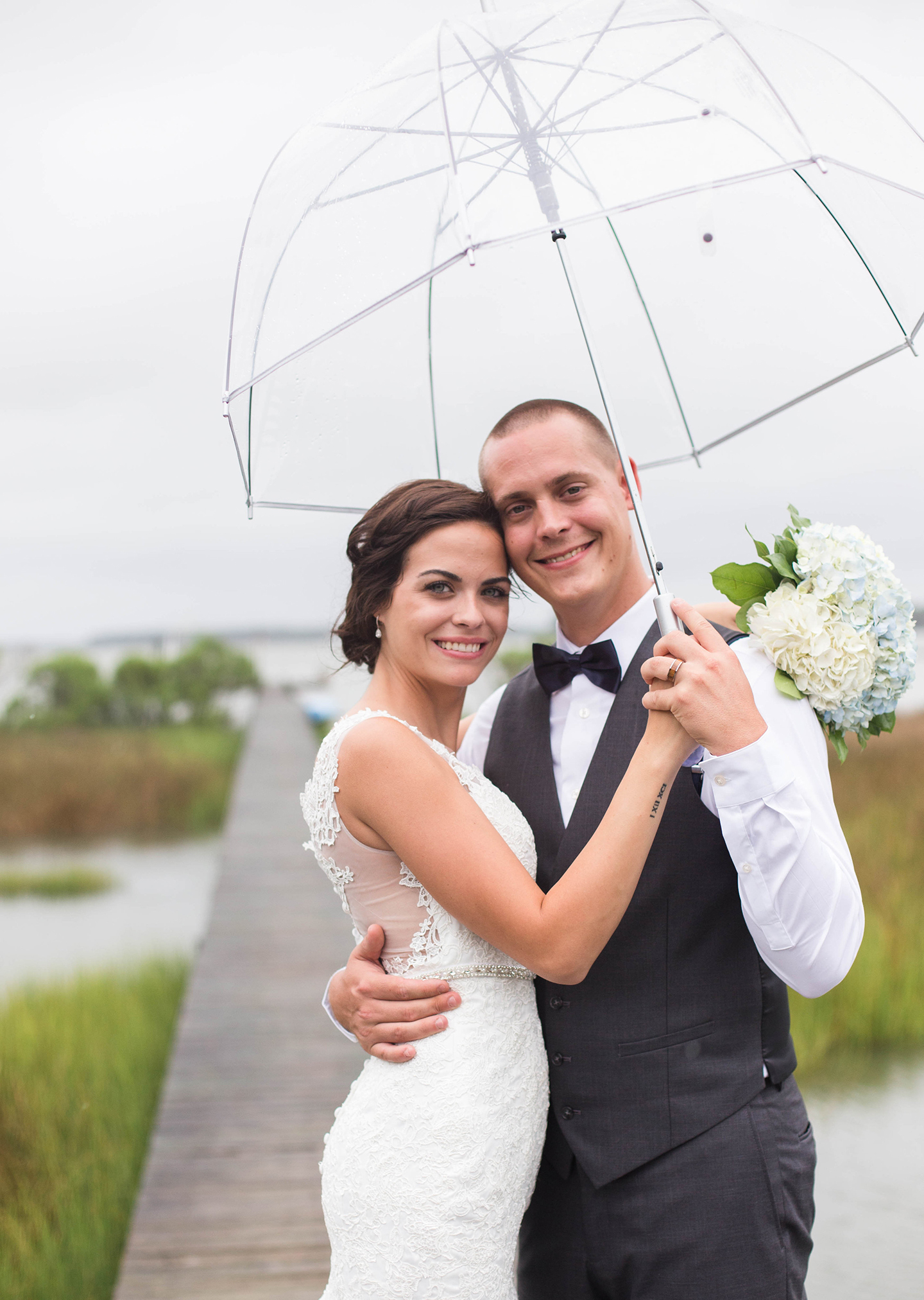 Clear umbrellas are always a good idea just in case ?!
Ahhh, true love!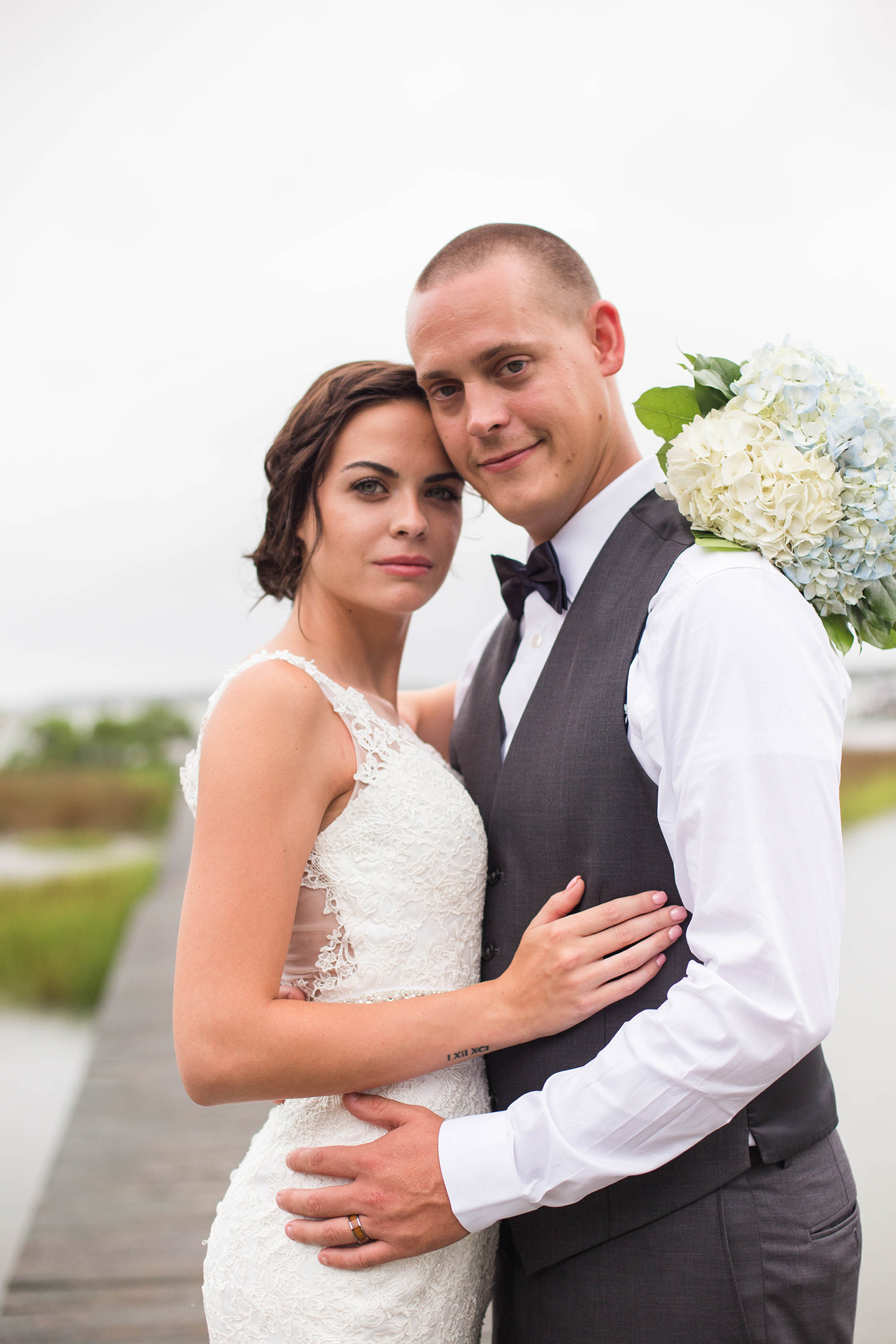 They make a beautiful couple!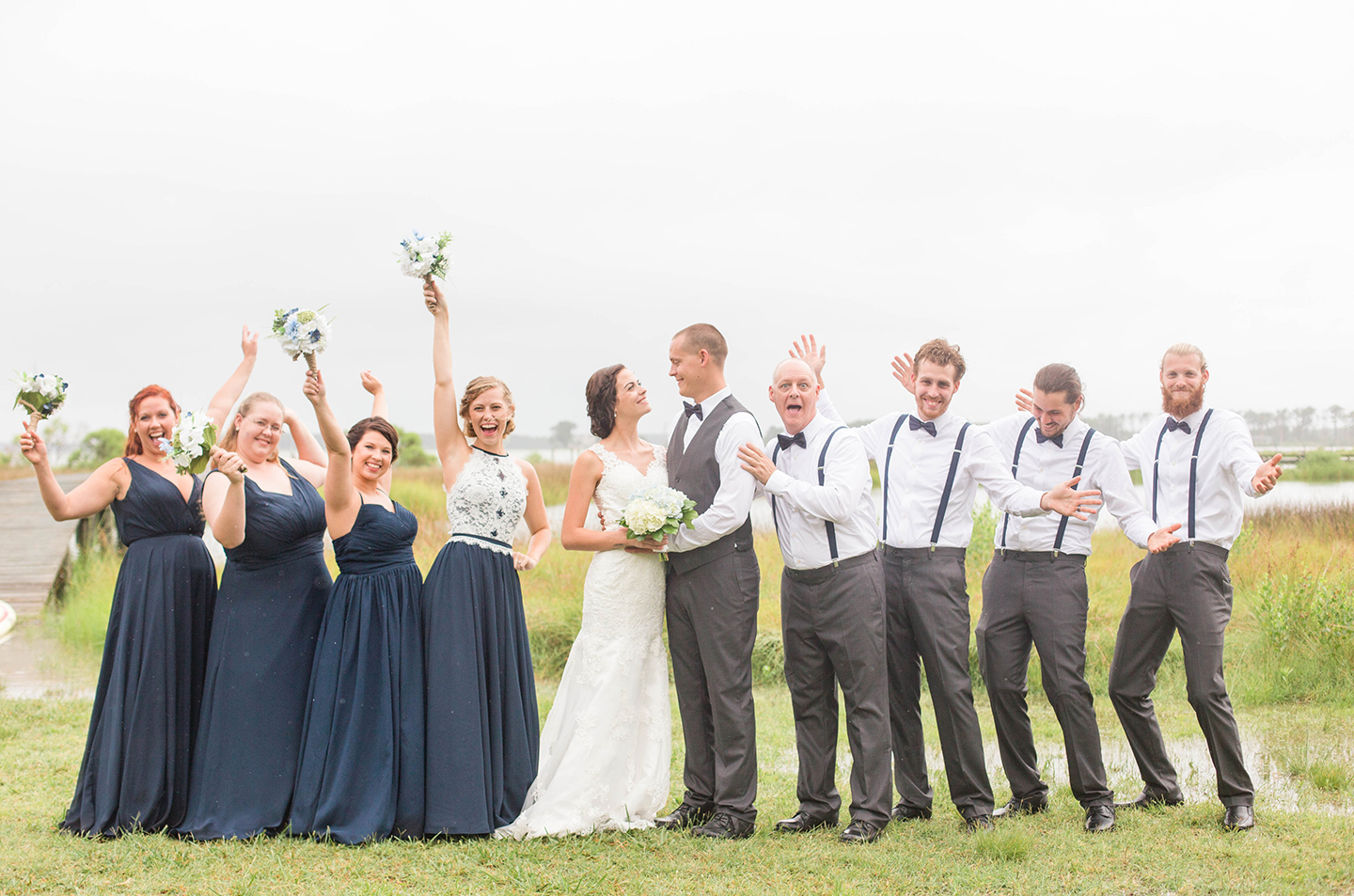 Before heading back inside for the reception, they posed with their bridal party! The ladies wore blue that complemented the gentlemen's suspenders! I love how the maid of honor's dress has lace detail to differentiate her from the rest of the squad.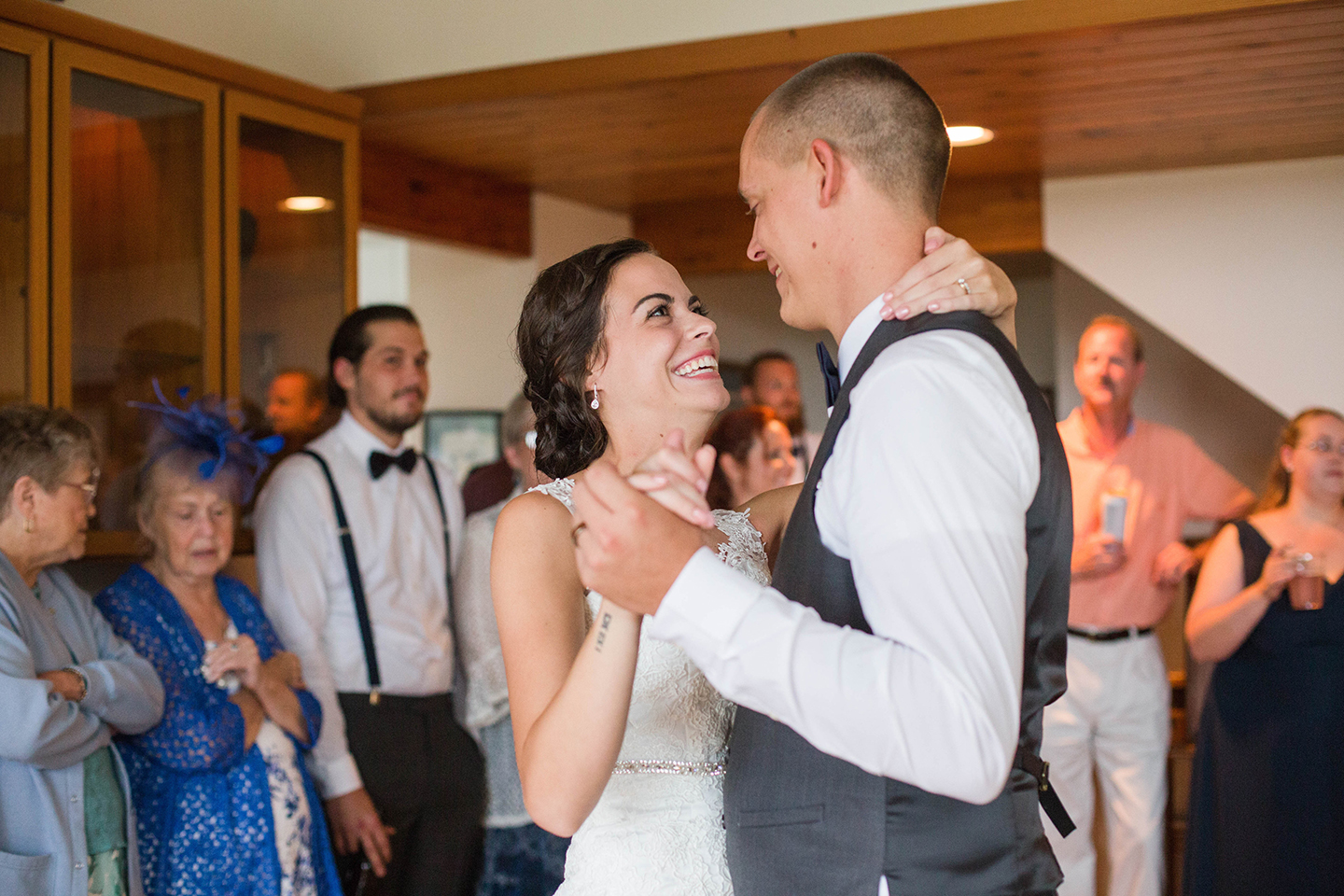 They couldn't contain their joy while they danced their first dance as husband and wife…Jordan's smile is so, so sweet!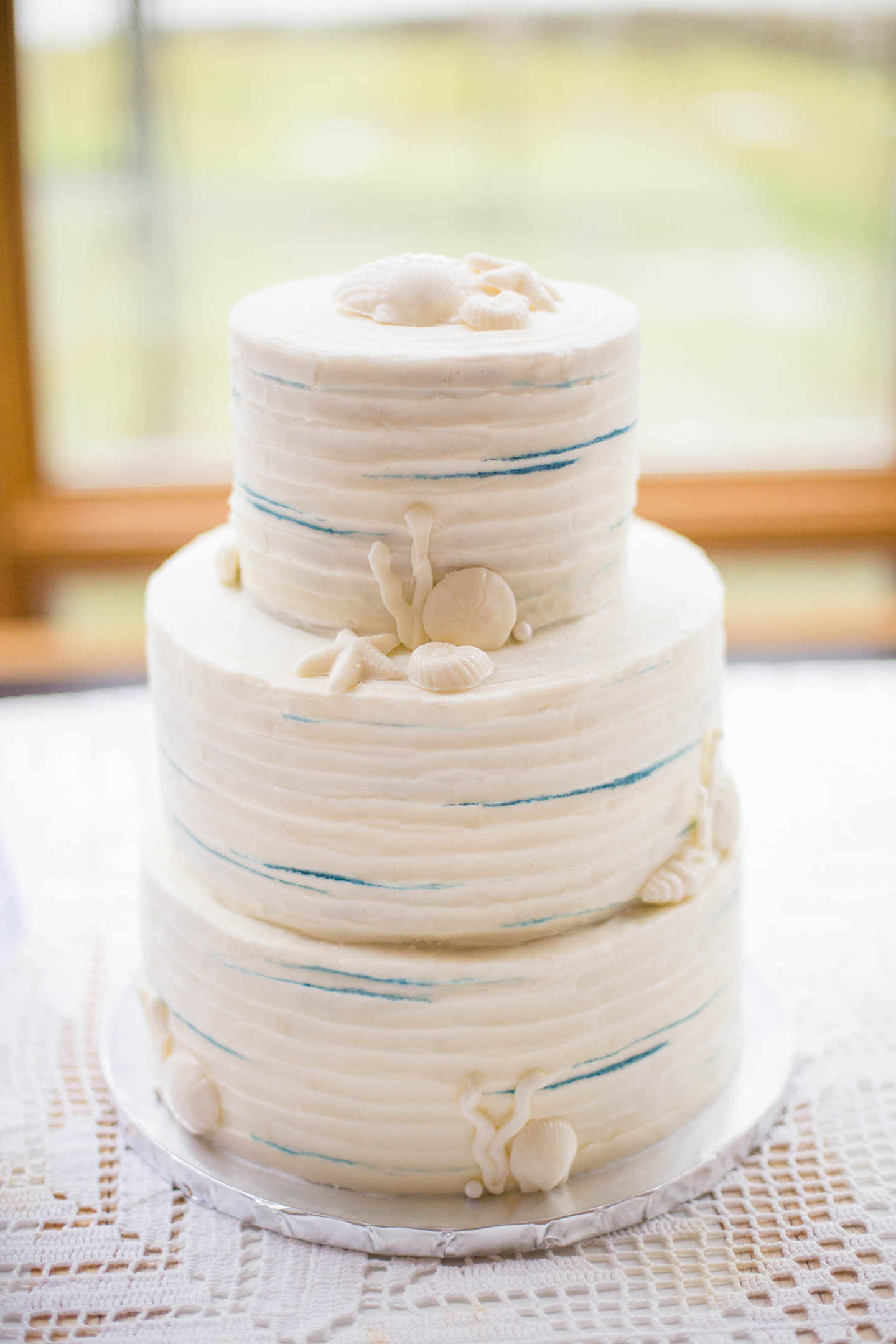 Congratulations Jordan and Michael!
Photos by Dawn Michelle Photography
Want to be featured on this weekly online blog? Just email us! Want to be featured in our printed magazine? Just email us! **Being on this online blog does not hinder or guarantee a wedding will be in the printed magazine, both are up to the discretion of the publisher, Angeline Frame. If your wedding has been chosen for print, she will reach out to you directly.** Thank you for following Virginia Bride Magazine! Stay tuned for more weddings and the best Bridal Shows in Virginia!