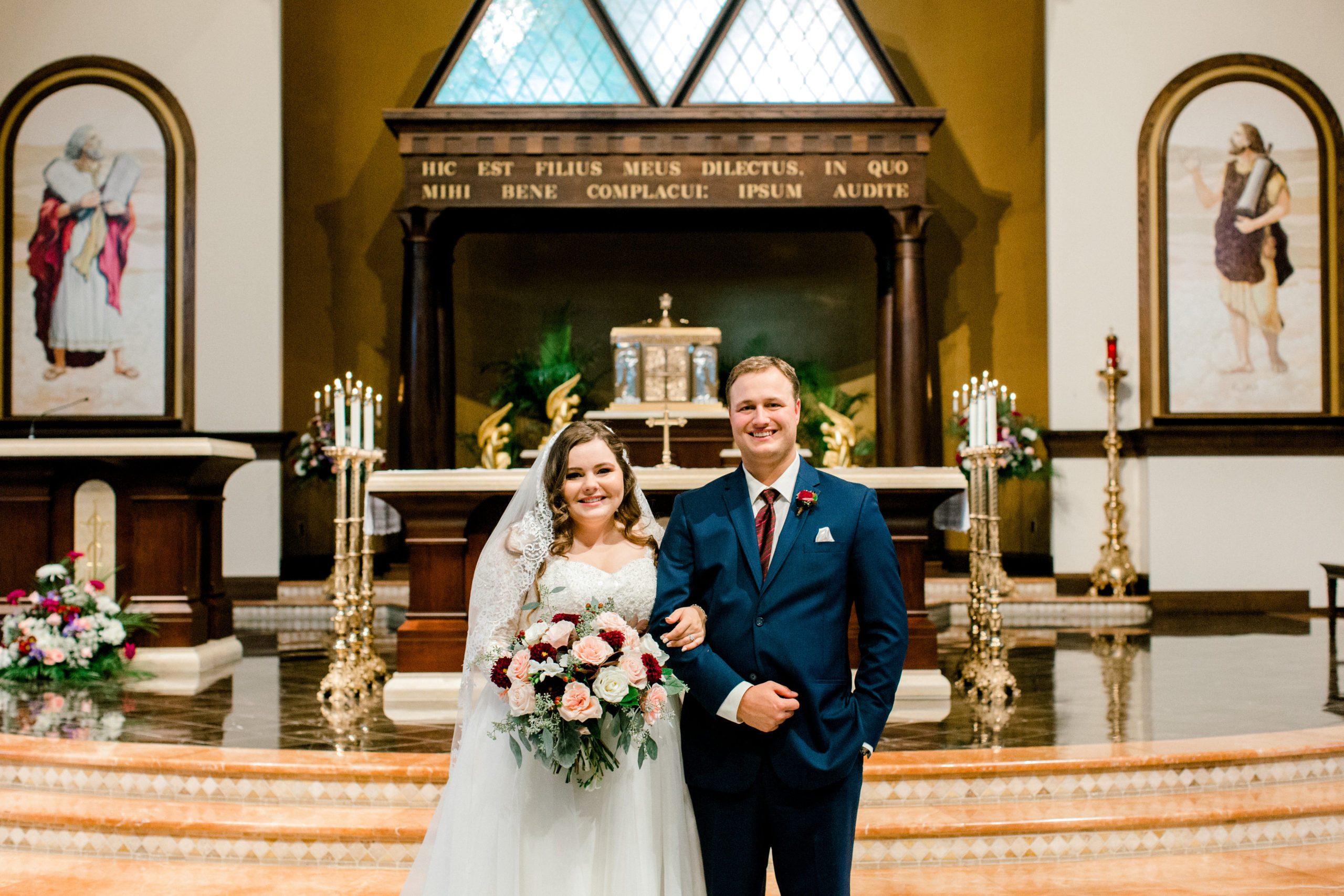 Kayla and Alex tied the knot on October 12, 2019. To start the day, they had a nuptial mass at Holy Trinity Catholic Church in Gainesville, VA.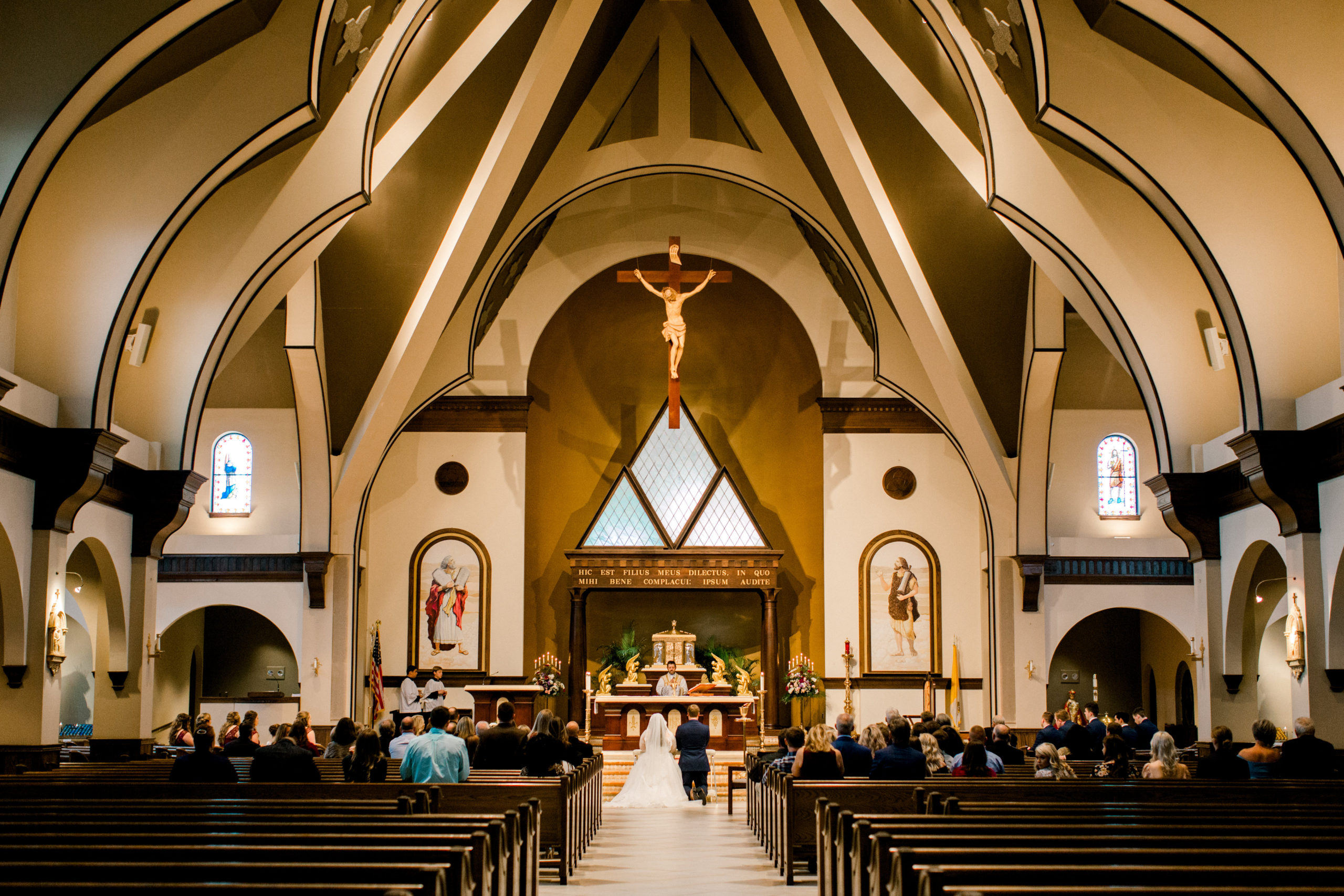 During a peaceful, quiet afternoon, the couple joined hands underneath the beautiful, vast ceilings of the church. An unplugged ceremony, coupled with some thoughtfully given primers to inform non-Catholic wedding attendees allowed everyone to be fully present.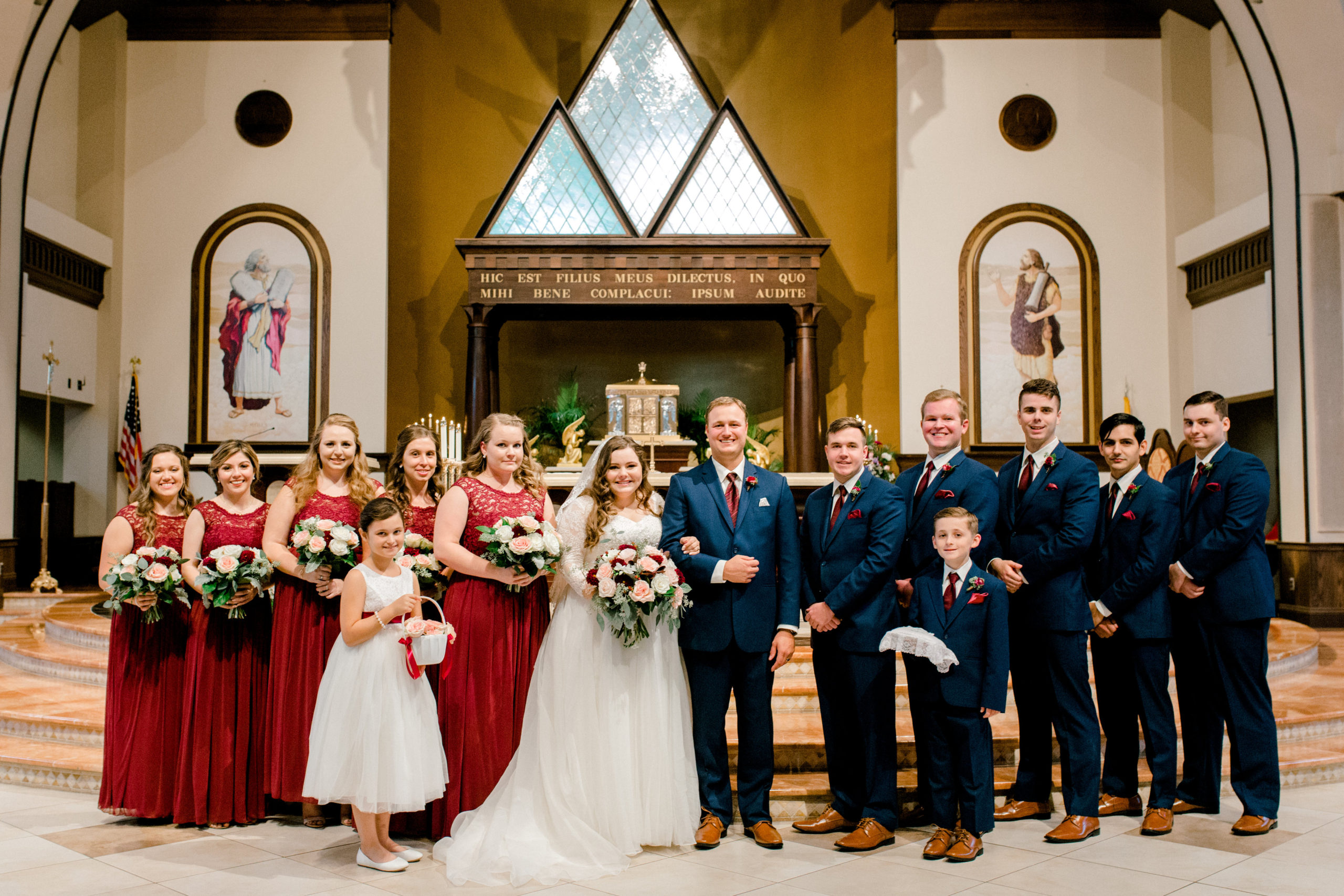 The result was an attentive, engaged ceremony, where everyone was able to fully celebrate Kayla and Alex's love, as well as their devotion to their faith.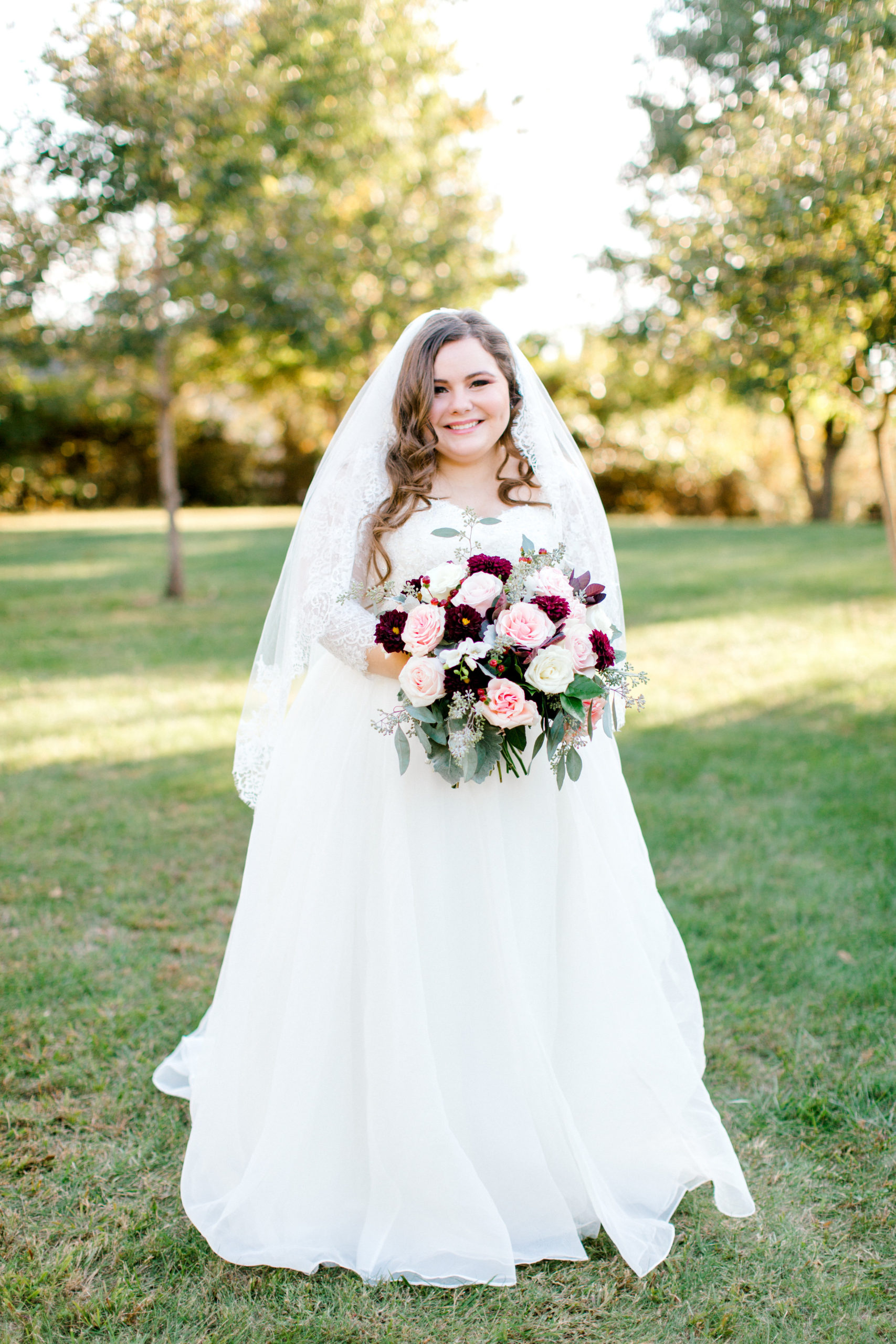 Kayla's dress cascaded down the aisle behind her, an airy confection that drew every eye in the church to her.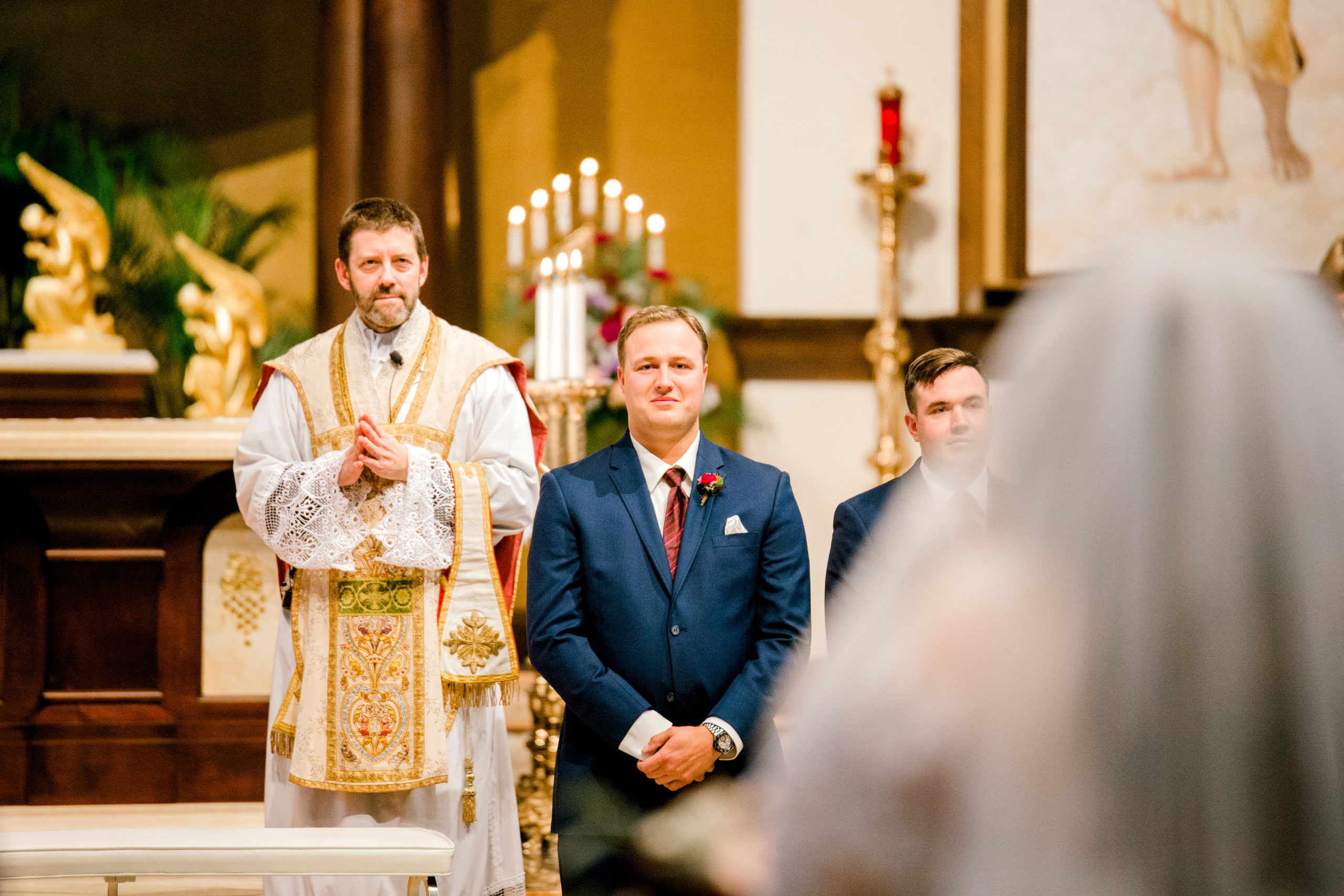 Alex stood tall and handsome in a midnight blue suit, offset by the beautiful burgundies and blushes of the bouquets and corsages, as well as the golds detailing the church.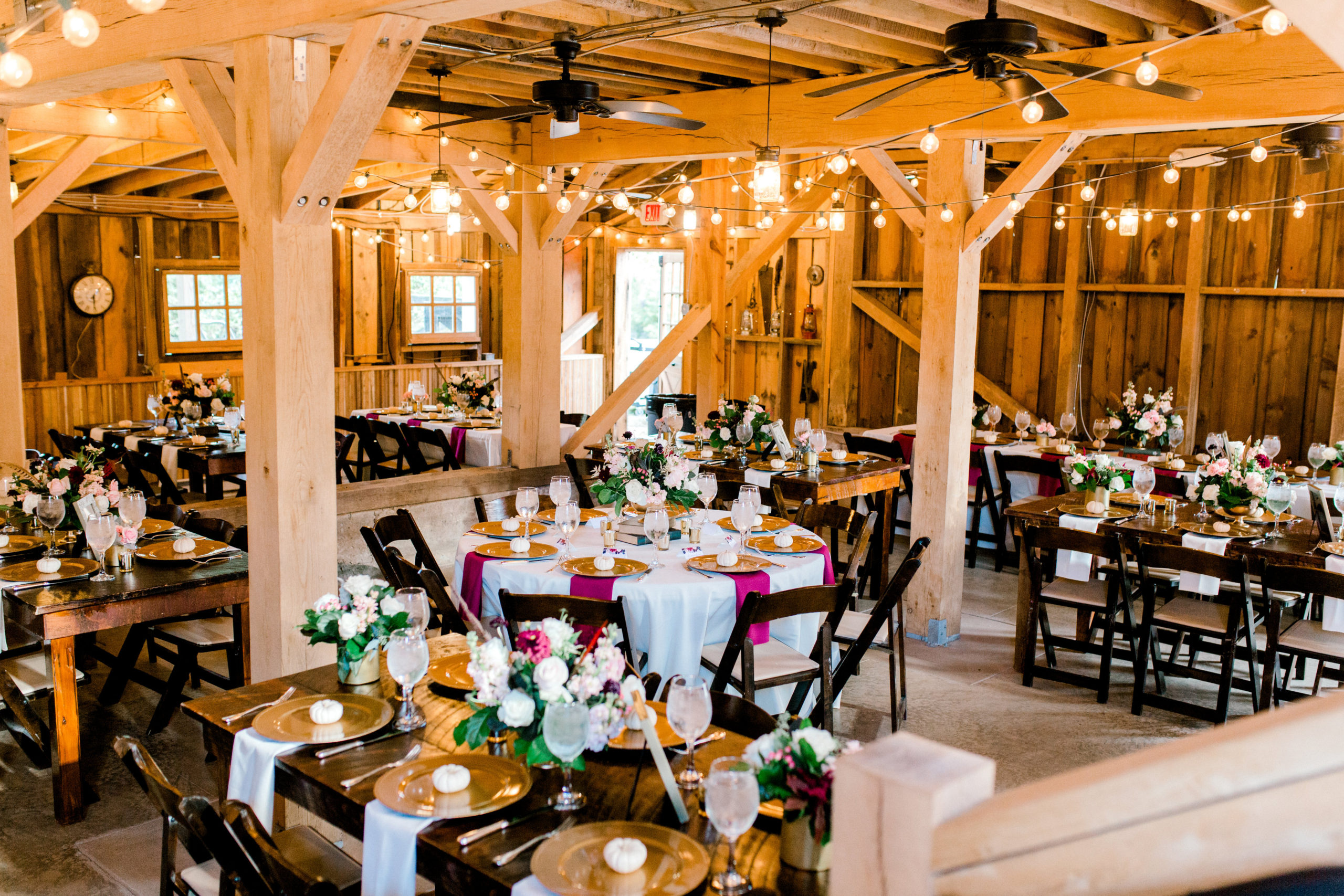 After the ceremony, everyone relocated to Glasgow Farm. There, stunning table spreads awaited the guests. Dark wooden tables laden with white cloths, burgundy runners and gold plates made the large wooden hall feel as though it were glowing.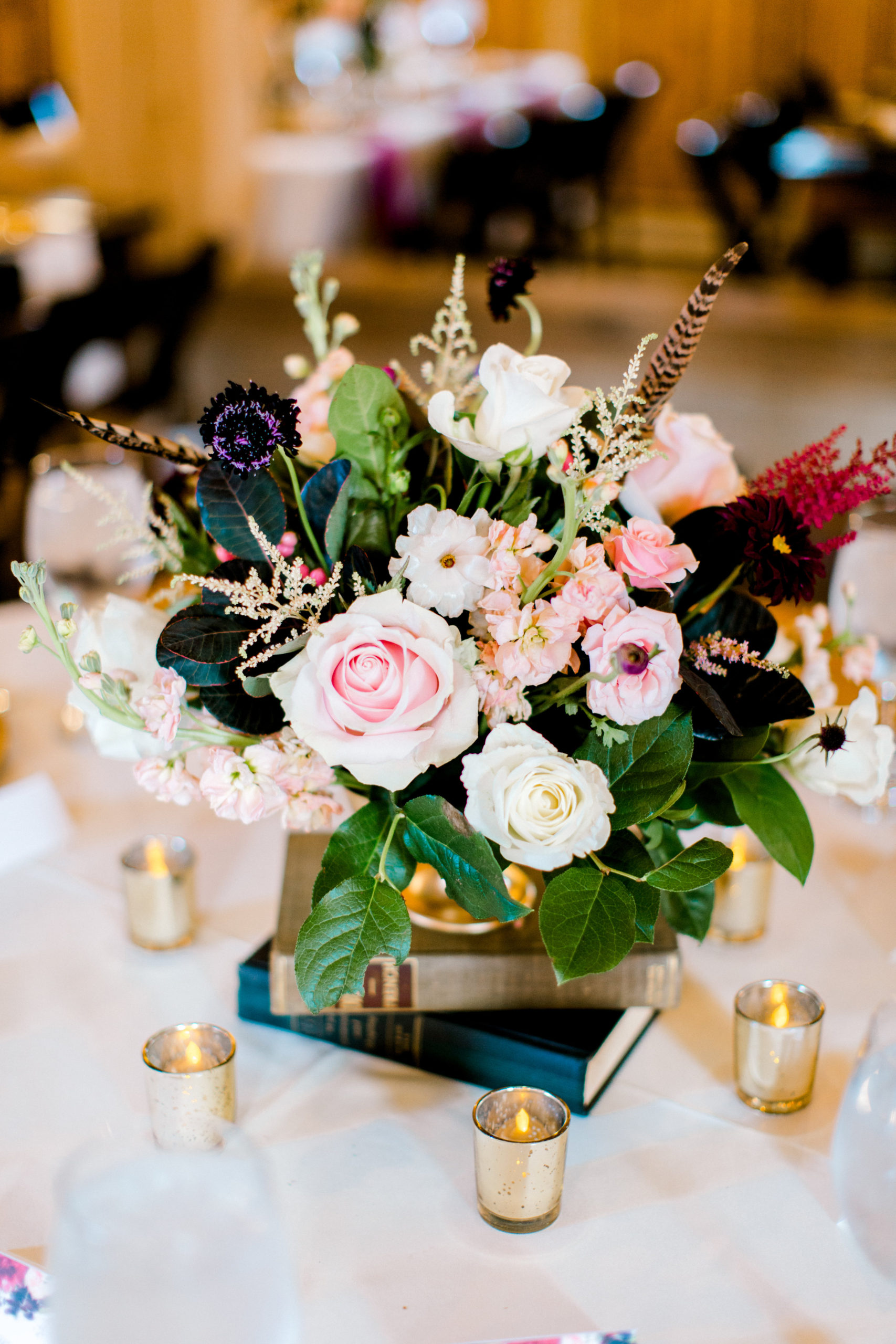 The centerpieces of white and pink roses had pops of deep, gorgeous dahlias and pheasant feathers jumping out. Stacked on top of antique books, the pieces gave a beautiful charming vibe to the space, adding in the quirks of Kayla and Alex's personalities.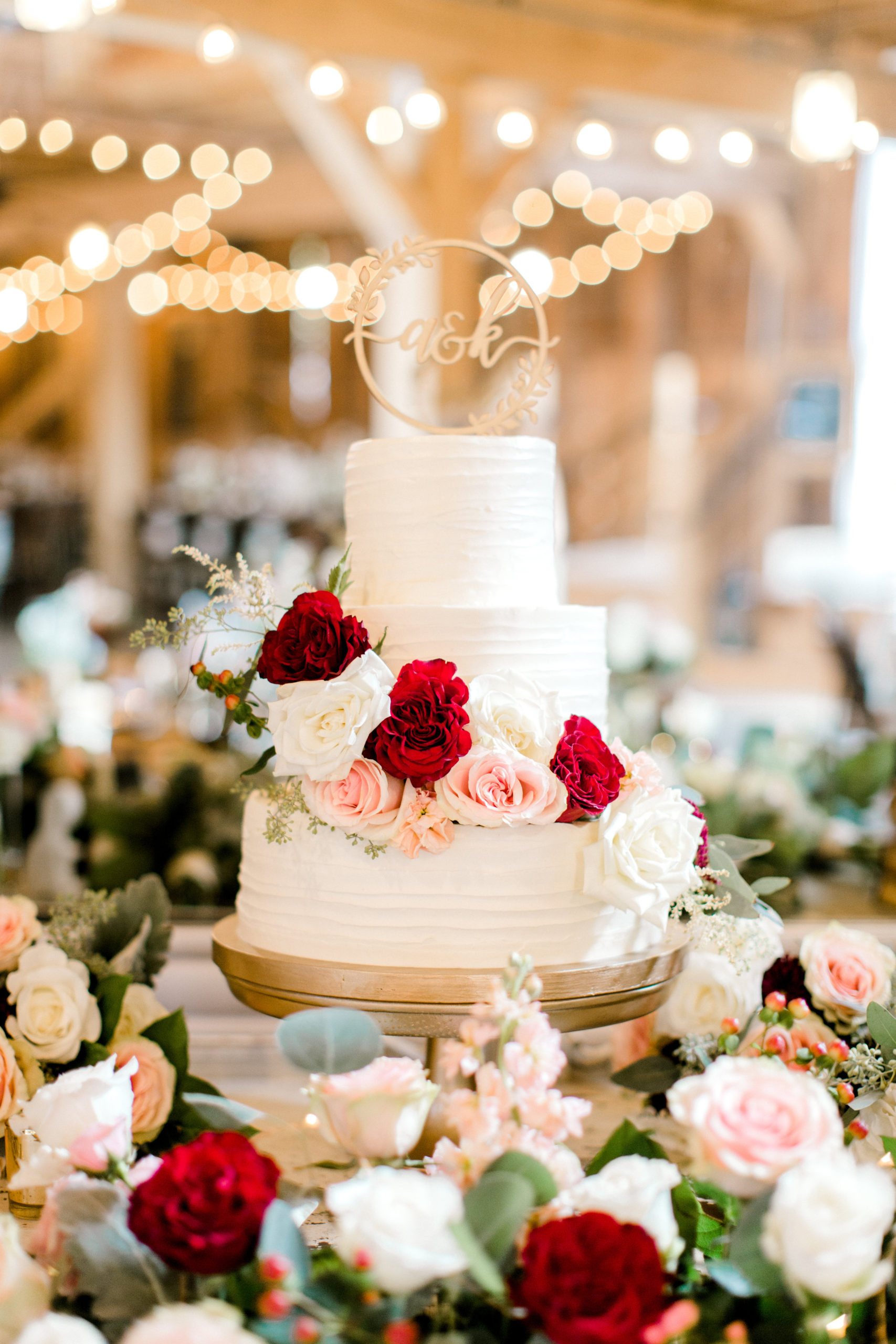 The cake was a crisp, clean thing, decked out in flowers and topped with a simple gold piece, featuring Alex and Kayla's initials. An antique vanity played cake stand for the day, and the shabby chic-ness of the whole setup was to die for.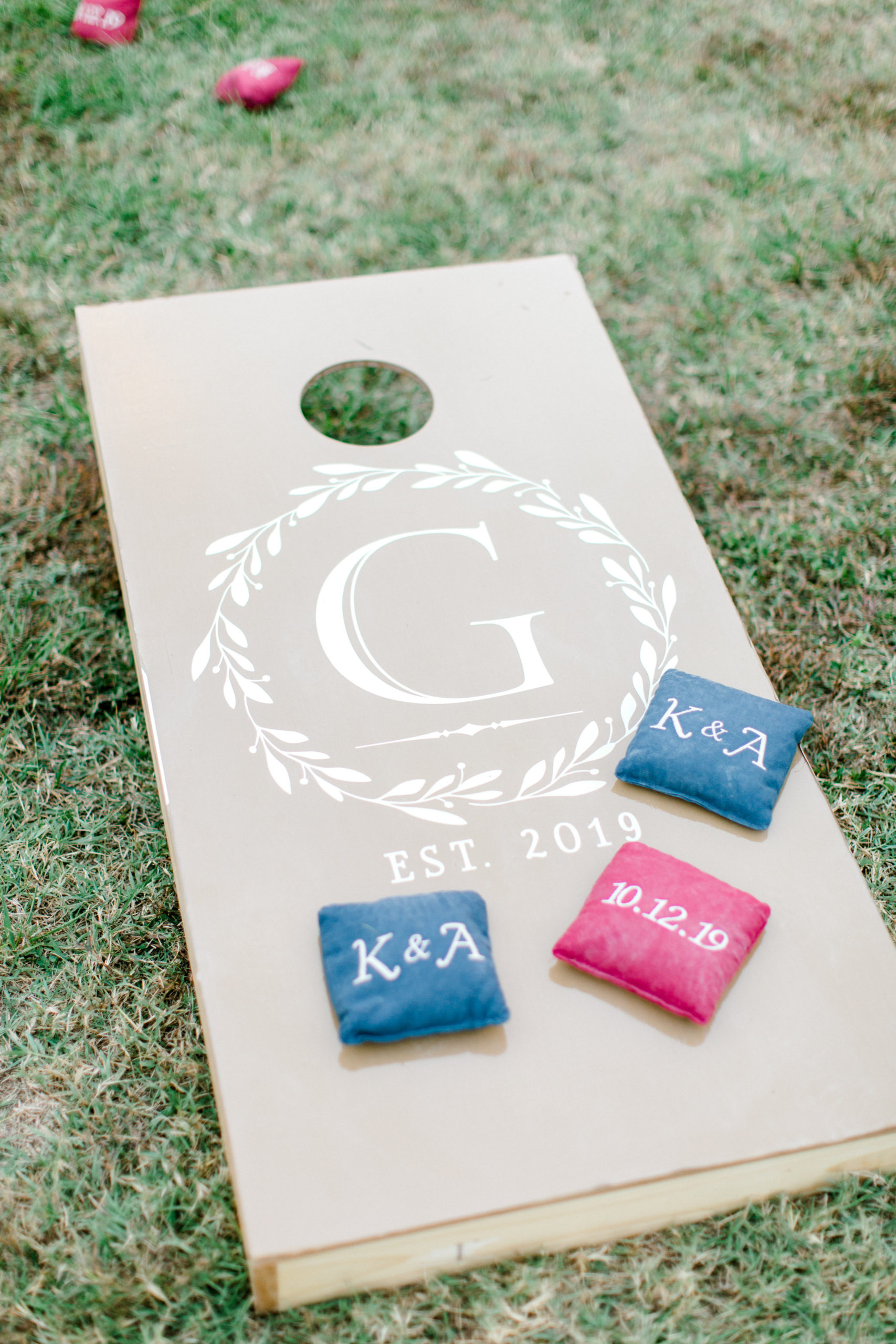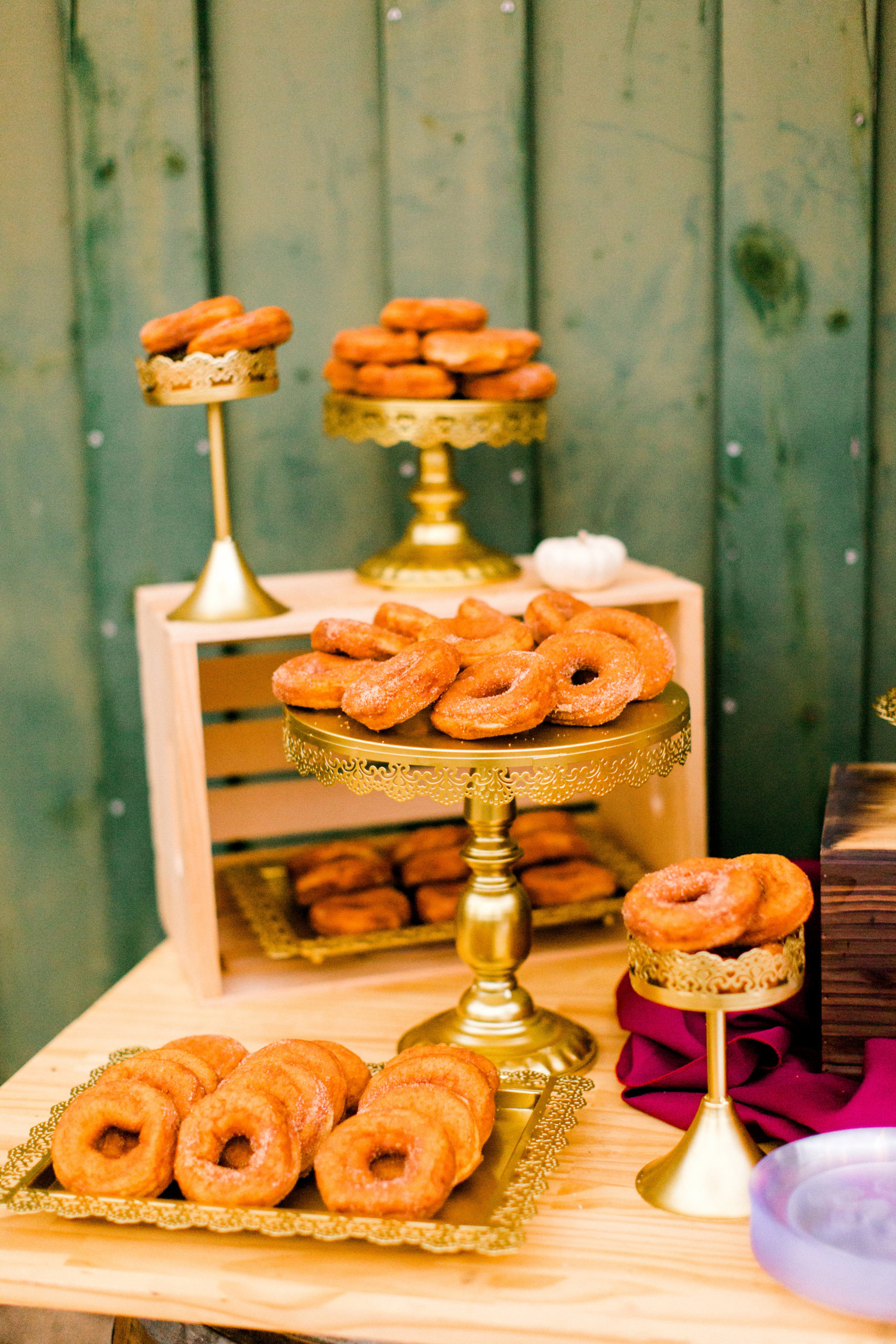 The couple thought of everything for their big day. From a gorgeous dance floor in the barn to the cornhole boards set up outside to the utterly genius coffee and donut station, the wedding was full to the brim of beauty, fun and personality. The photographer, Nicole Ballard, captured dozens of fantastic candid moments featuring everyone from the bride to many of the guests in moments of pure joy.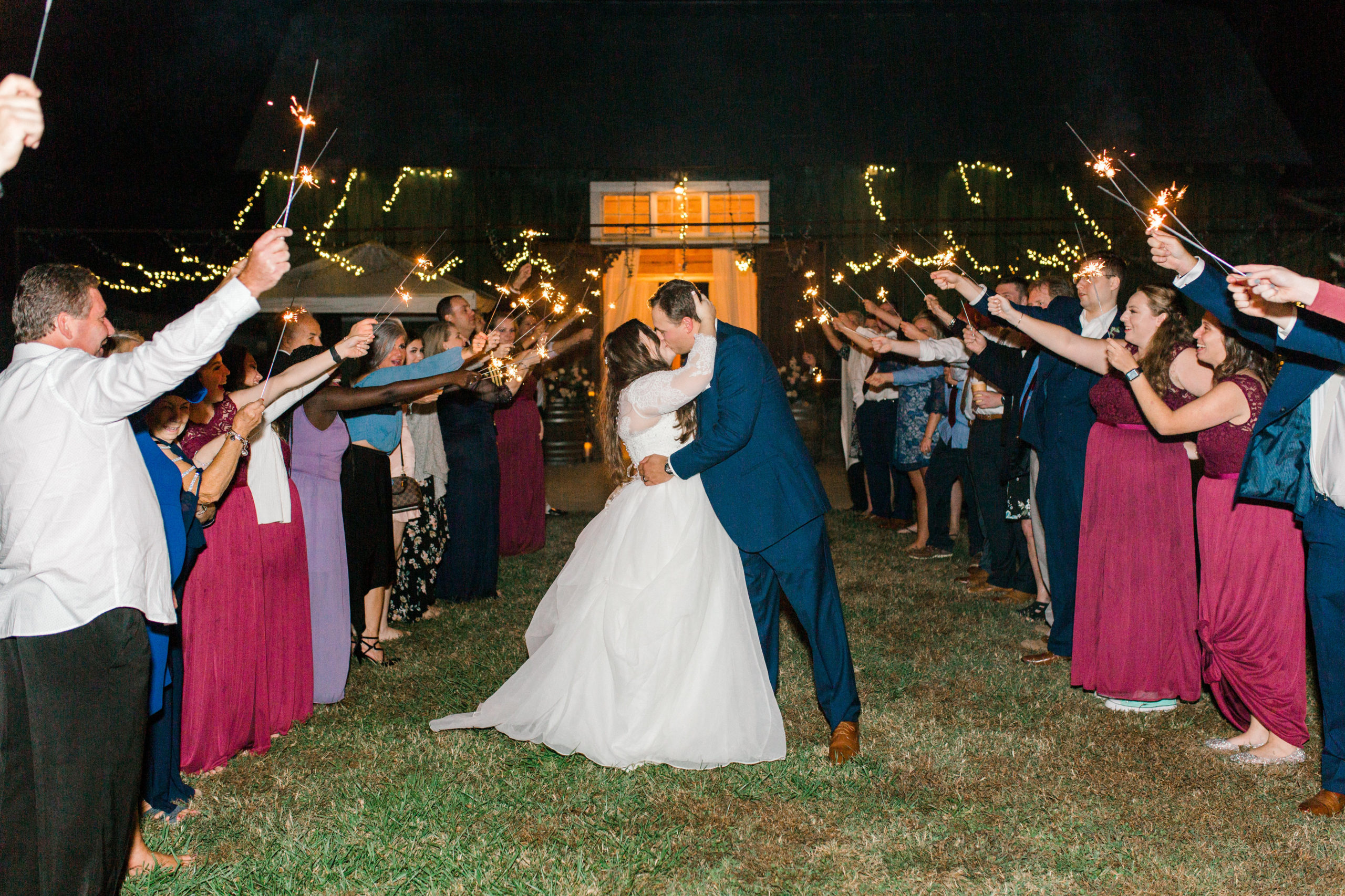 It was a gorgeous day for Kayla and Alex. Their love and joy are tangible in every photo. Wishing them many, many years of joy, love and donuts. 
Photography: Nicole Ballard Photography
Planning/Coordination: Darling Events
Venue: The Glasgow Farm
Catering: Catering Reserved
Floral: Blushing Blooms
Hair & Make Up: The Glamper
Cake: Cakes In Art
Rentals and Decor: Vintage Is For Lovers
Bridal: David's Bridal