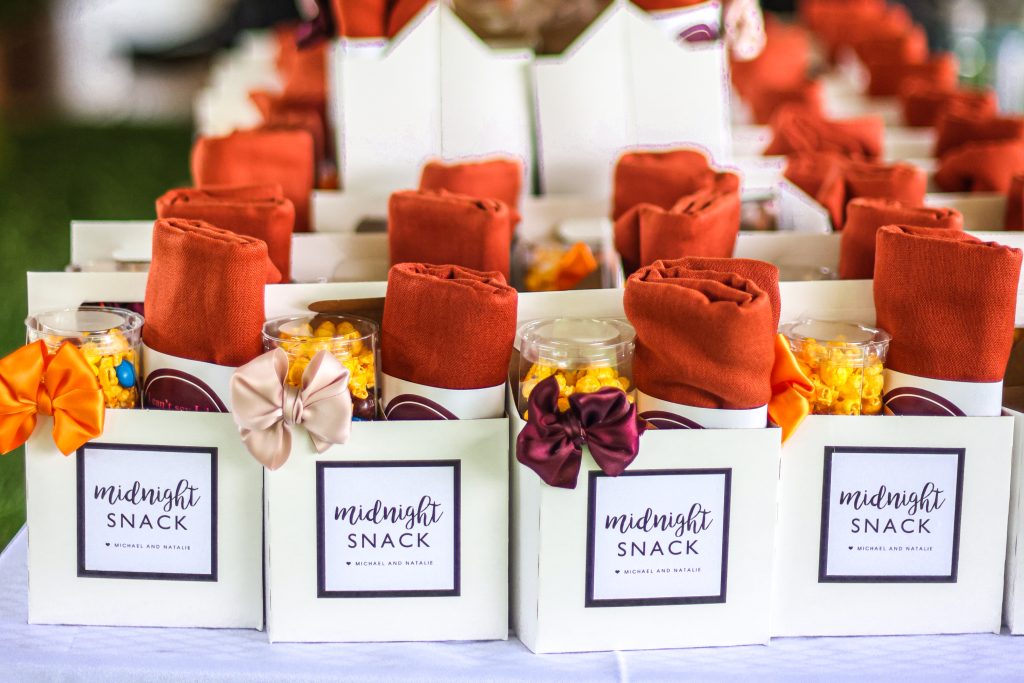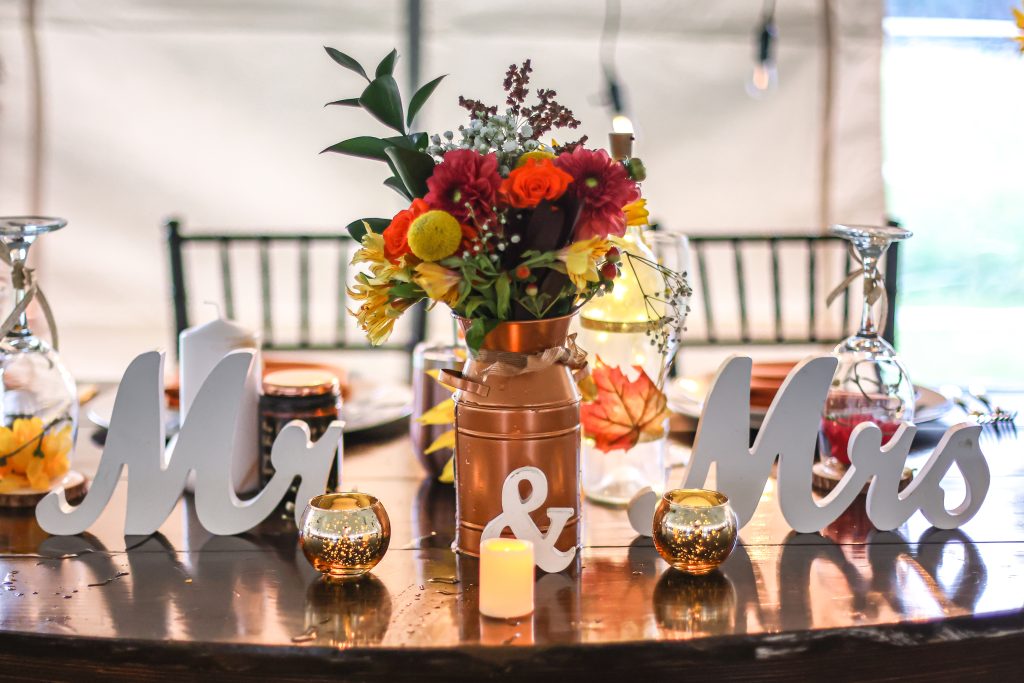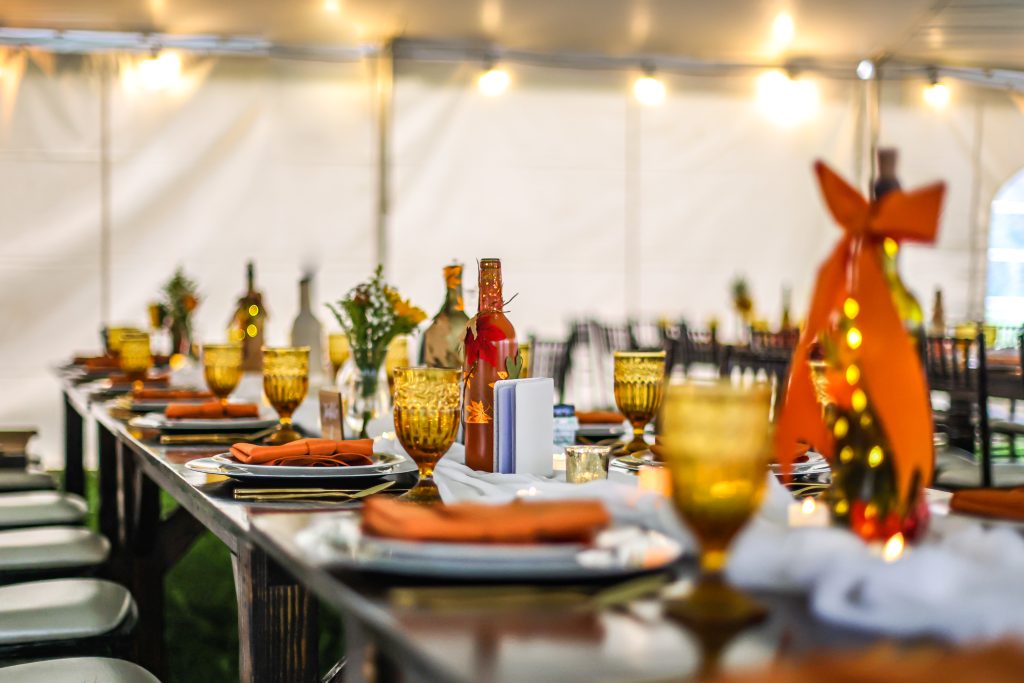 This week's Virginia wedding is a unique look at what it means to make your wedding all your own, as Natalia and Michael share their sweet romance and wedding story with us.
"Orange has always been a color of change for Natalie. It represented life's way of adapting to order. It was only fitting that she would choose something that held dear to her heart."
After a bitter divorce that ended in domestic violence, Natalie met Michael online after they were both convinced by friends that online dating was the only way to meet someone now adays.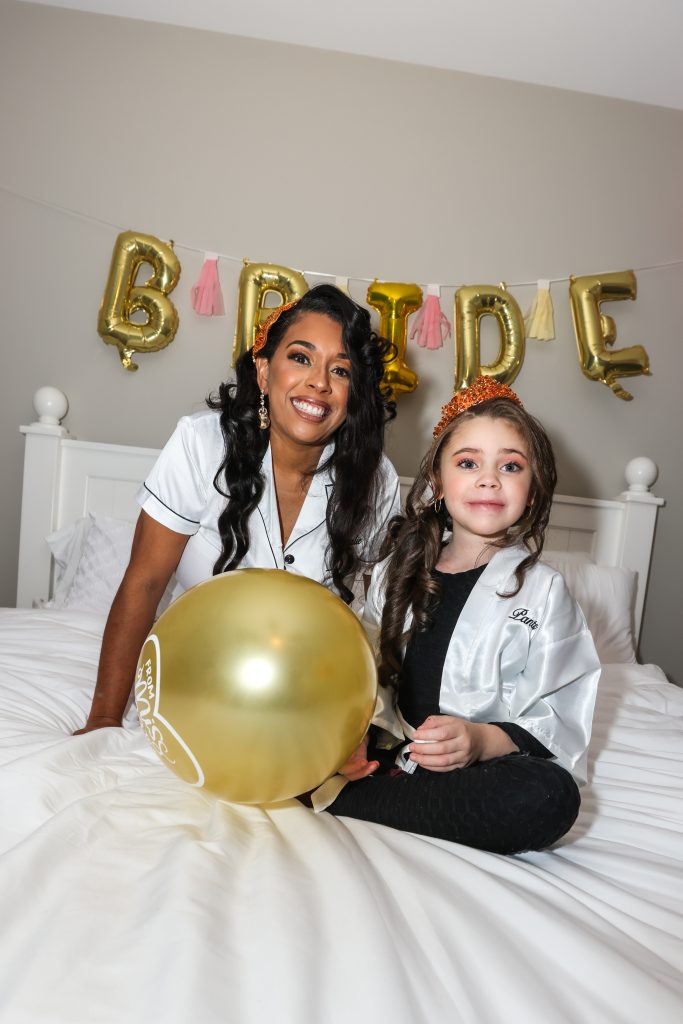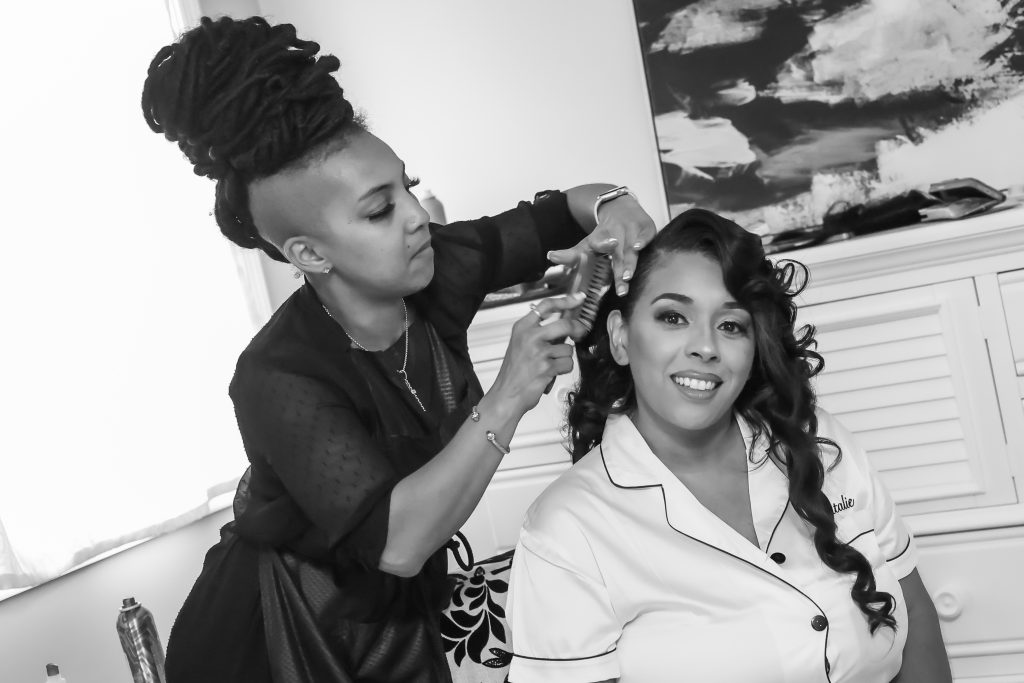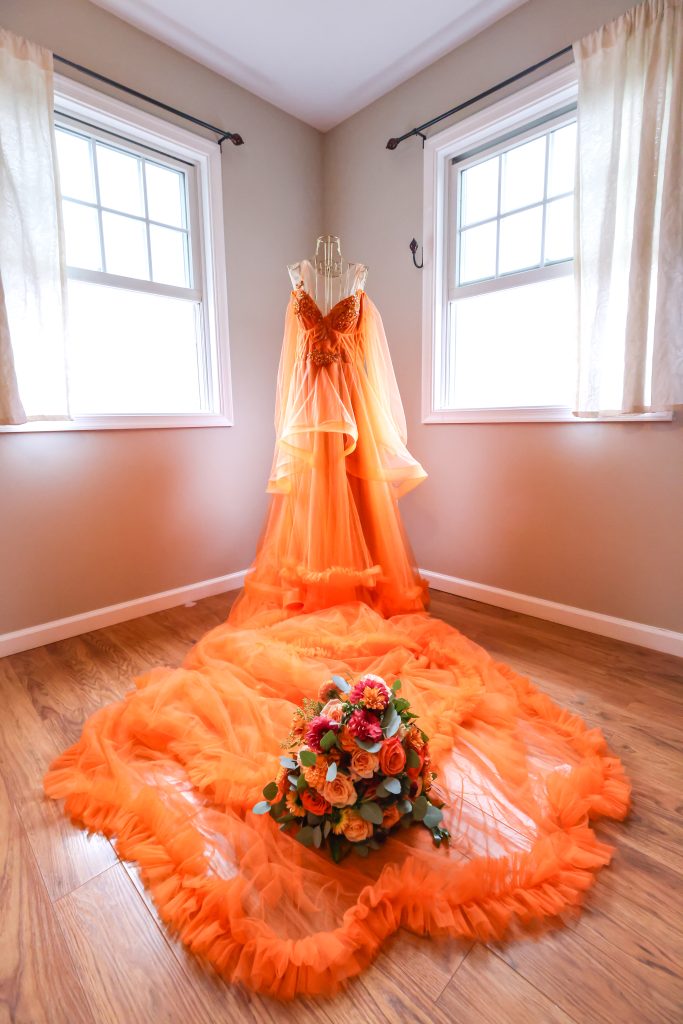 "Their first date was at a winery. Natalie at first was apprehensive of his look. She, being more fashion forward and more of a socialite," saw that he was more understated and "yet more dramatic in his appearance with colored nails. However, the couple found love in their similar stories, love for family and love for life. They decided on September 30, as that date carried hurtful memories for the bride. That was the date she was pushed from the moving vehicle, the date of her car accident that nearly took her life and the date that her grandmother passed. She wanted to add change to that date and fill it with good memories."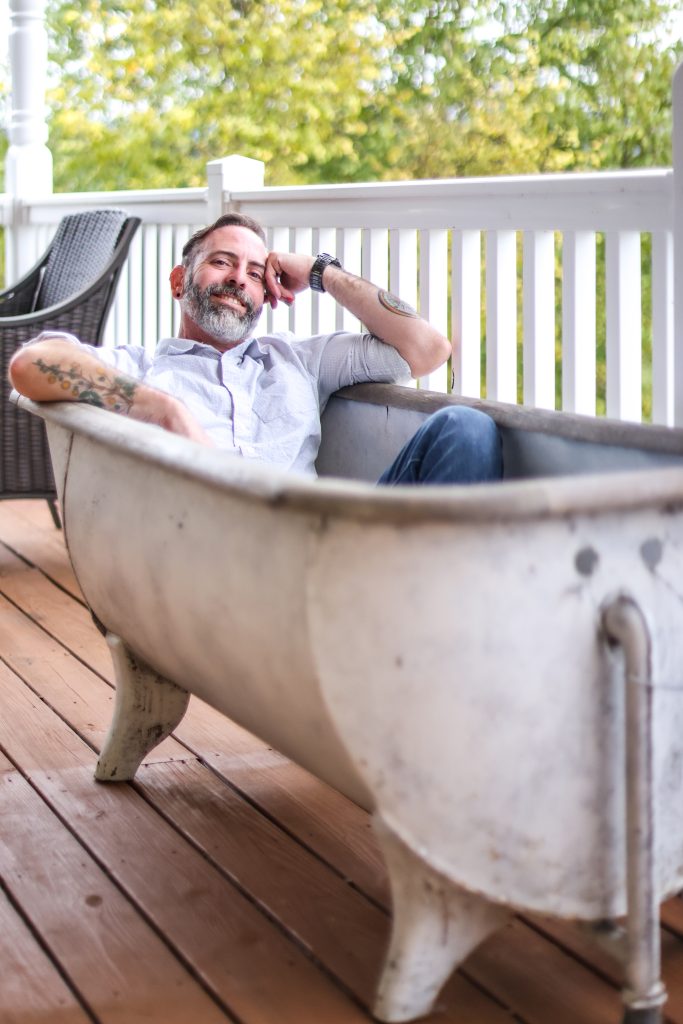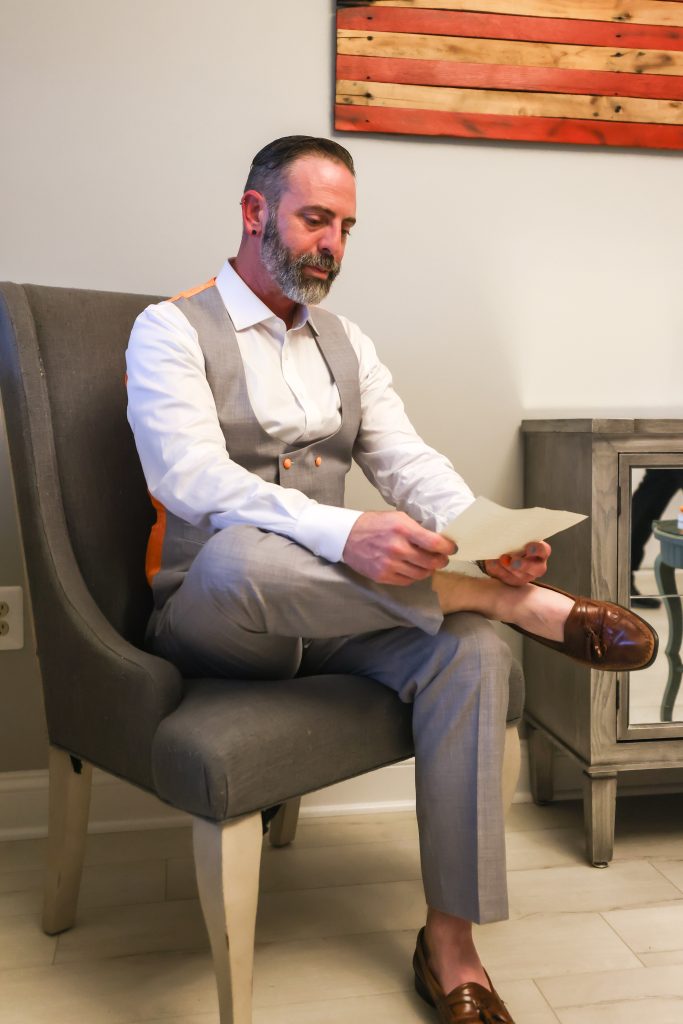 The Scoop
Bride: Natalie, Chef, Fleur De Cuisine
Groom: Michael Vaughn, Engineer
Wedding date: 9/30/2022
Number of guests: 126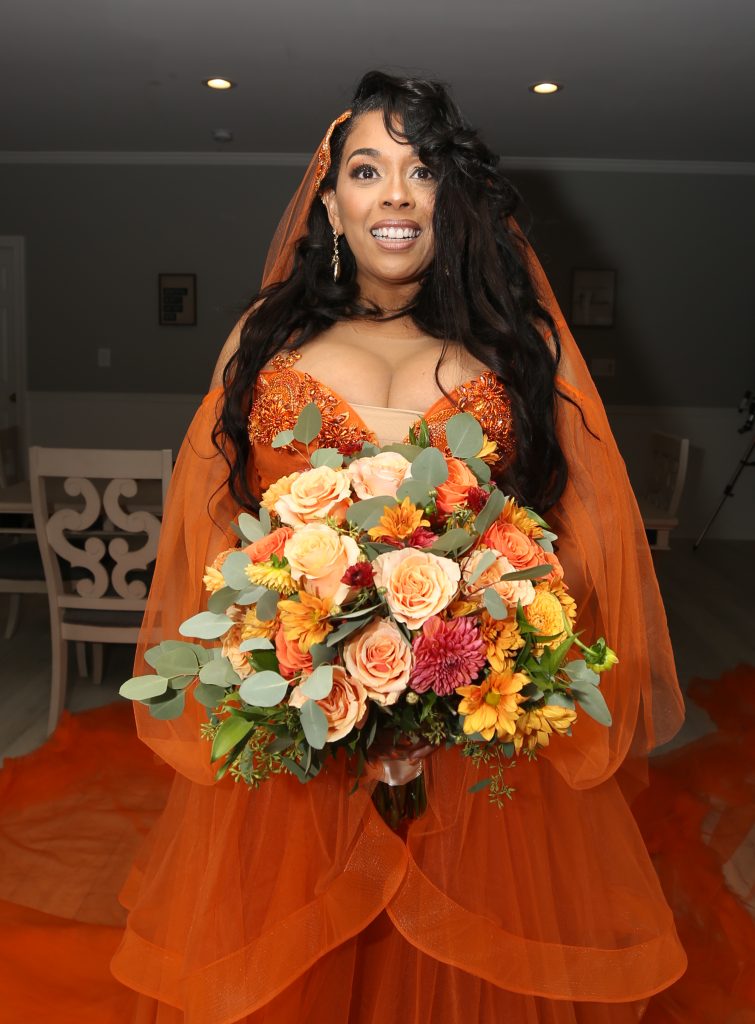 They knew that they needed to make the wedding unique and memorable for everyone who attended. "The theme of the wedding was our favorite things in fall! This included supporting local businesses. The wedding in itself, supported over 16 local businesses. The wedding was filled with yummy treats at cocktail hour which included petite Philly cheesesteaks, Spaghettios, a hot dog station, a walking taco station, french fry stations, and an eleaborate charcuterie station."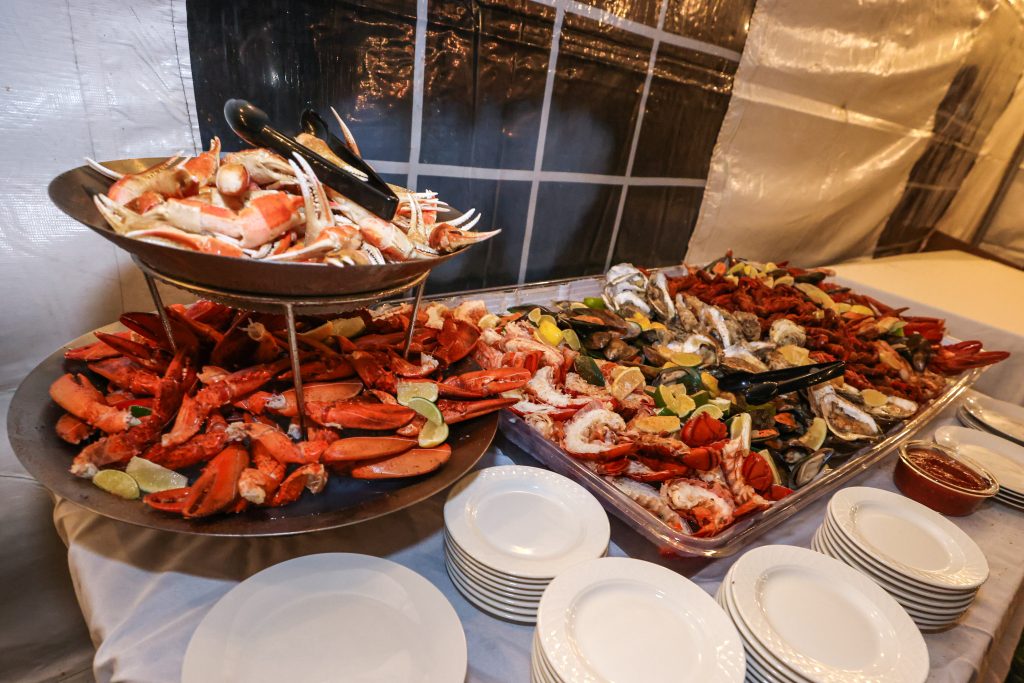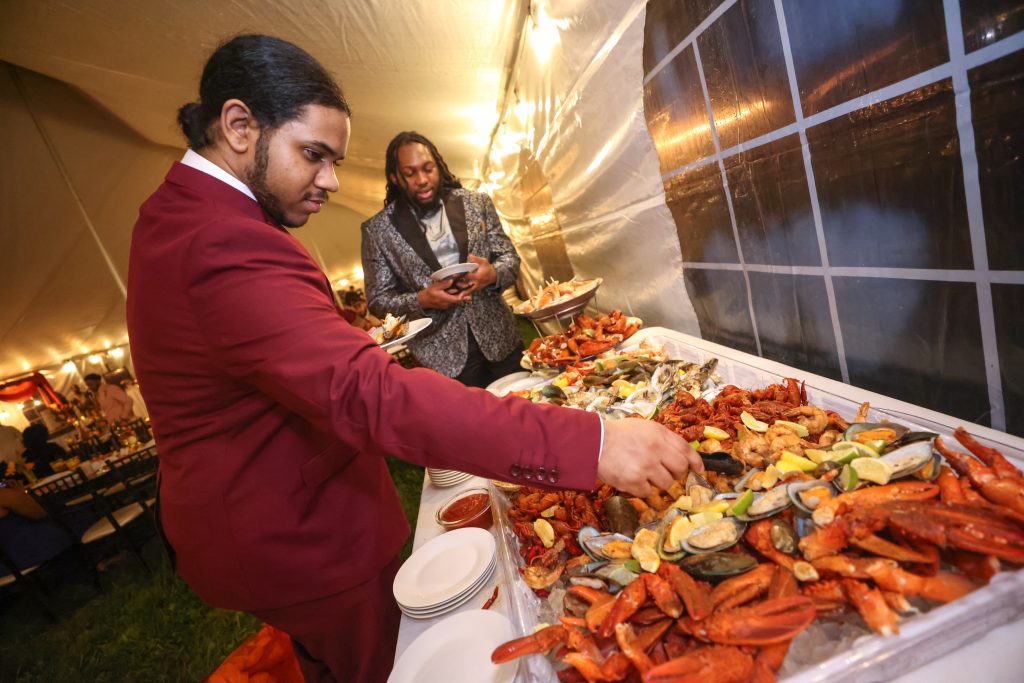 "The tables were filled with pictures of things the couples loved including Poloraid cameras and memento albums to take pictures and save for the bridge and groom. The white chiffon table runners had wine bottles lit with florals, candles and fragrant pinecones. The favors were their favorite things which included apple pie moonshine, a warm cozy blanket, popcorn and M&M's, and pecan pie jars. The venue was Juniper Acres, it was chosen because of the beautiful views. It was pet friendly and allowed for the time and space we wanted to be able to get acclimated with our new bonding family. The property was breath taking and more importantly it was owned by local friends and we wanted this wedding to support local."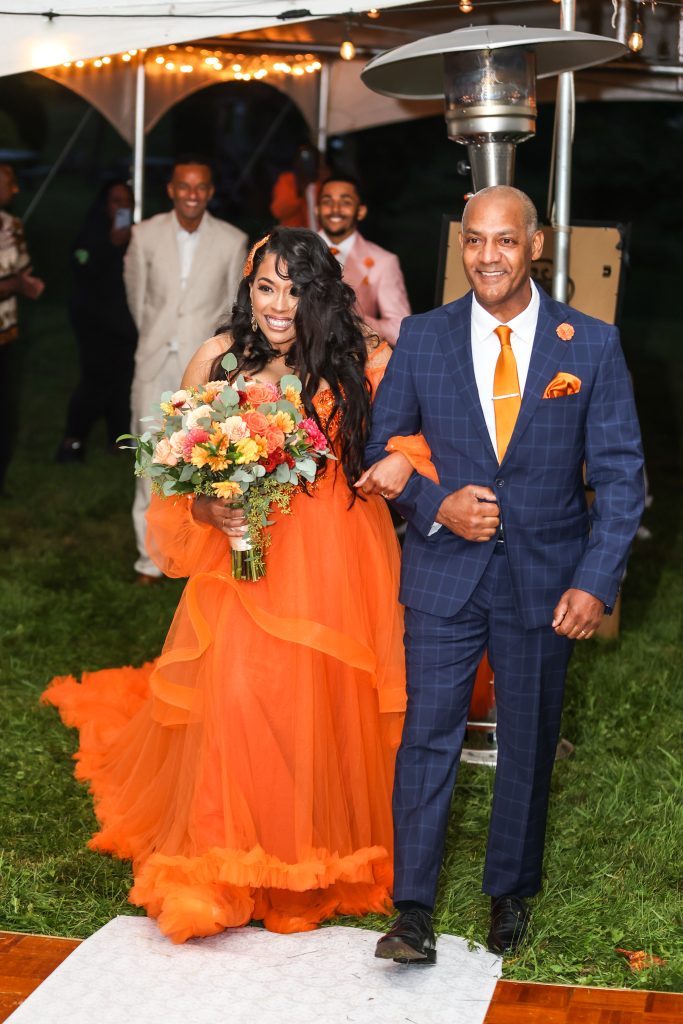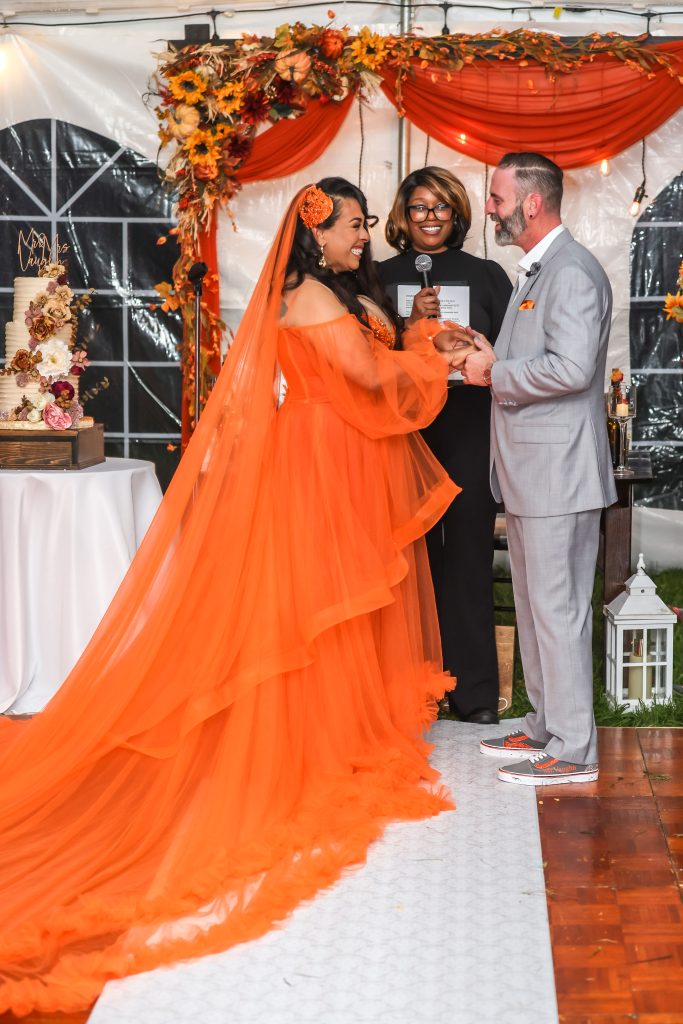 Natalie designed her own dress through Di Dominico Designs by Dress Maker Kelsy Hall. "Natalie worked for her as a private chef for her wedding and would say to her one day you will make me a dress. Over the years, at every event that Kelsy would hire Natalie, Natalie would repeat the statement. It was to no surprise that when Natalie received her proposal, she immediately contacted Kelsy with this special request. Originally Kelsy though that the dress would take a year to prepare, however, Natalie told her it was needed in less than two months. Although Kelsy's clients usually take one year in advance to request their dress, Kelsy rushed for the occasion. Together she and Natalie came up with a dress that would represent the greatest change in Natalie's life, finally feeling loved. The dress was a bohemian style, that fell free and embraced being open to the new world ahead with just enough embroidery and jewels to represent the right amount of glam."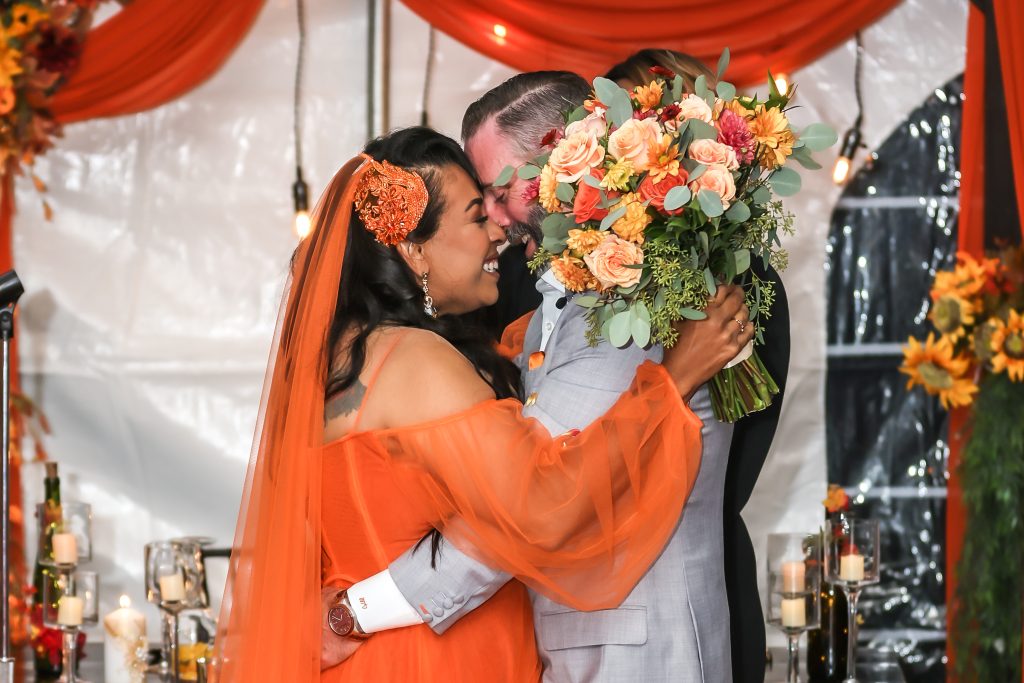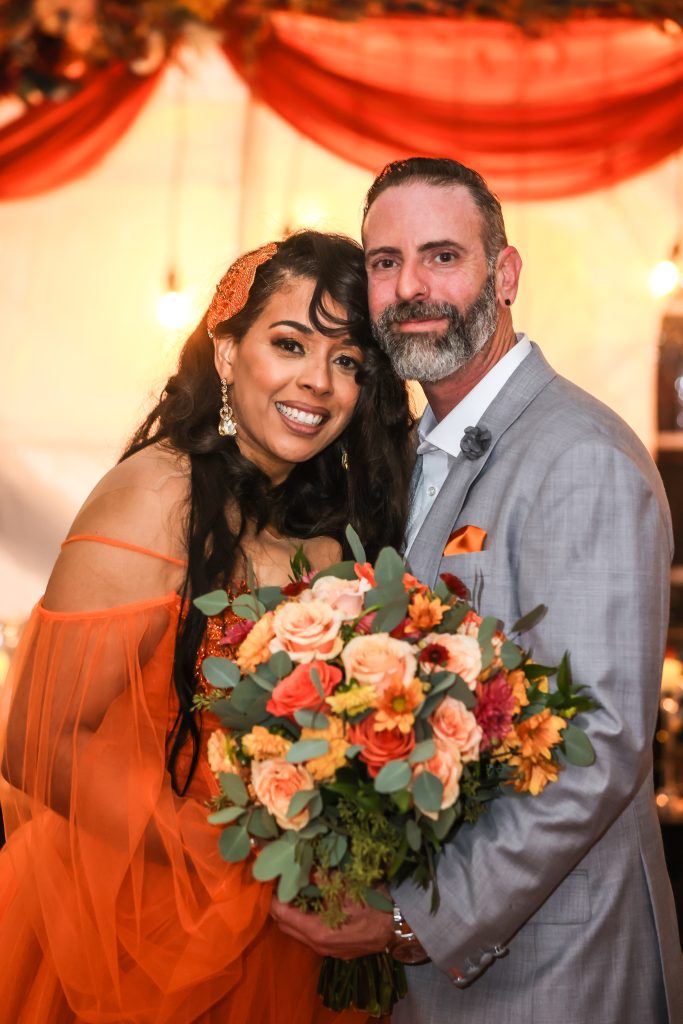 "Natalie used this dress as a starting point to the wedding ensuring that everyone at this wedding would feel the love that she felt in wearing this dress. She began by reaching out to family and finding siblings that she hasn't seen in over 15 years. Next she took samples of her father's voice and added it to music and utilizing it as her first dance with her father's brother's and son who walked her down the aisle which left the guest in tears. The guest loved feeling the blended family and loved how it incorporated Michael and Natalies' LGBTQ daughters by having drag queens. It was a wedding that celebrated change and diversity."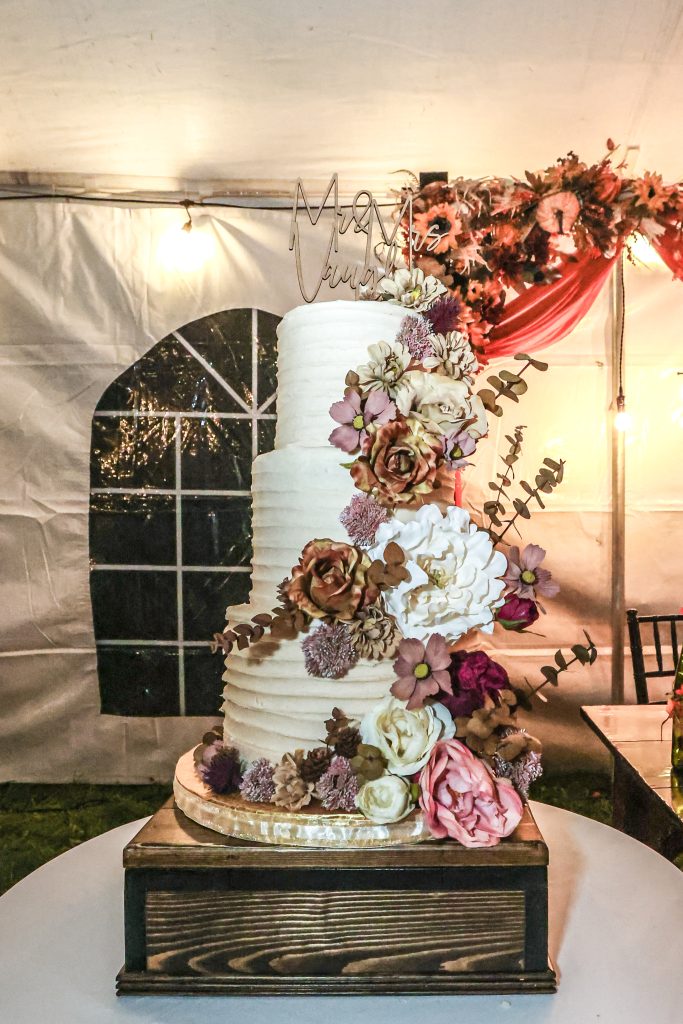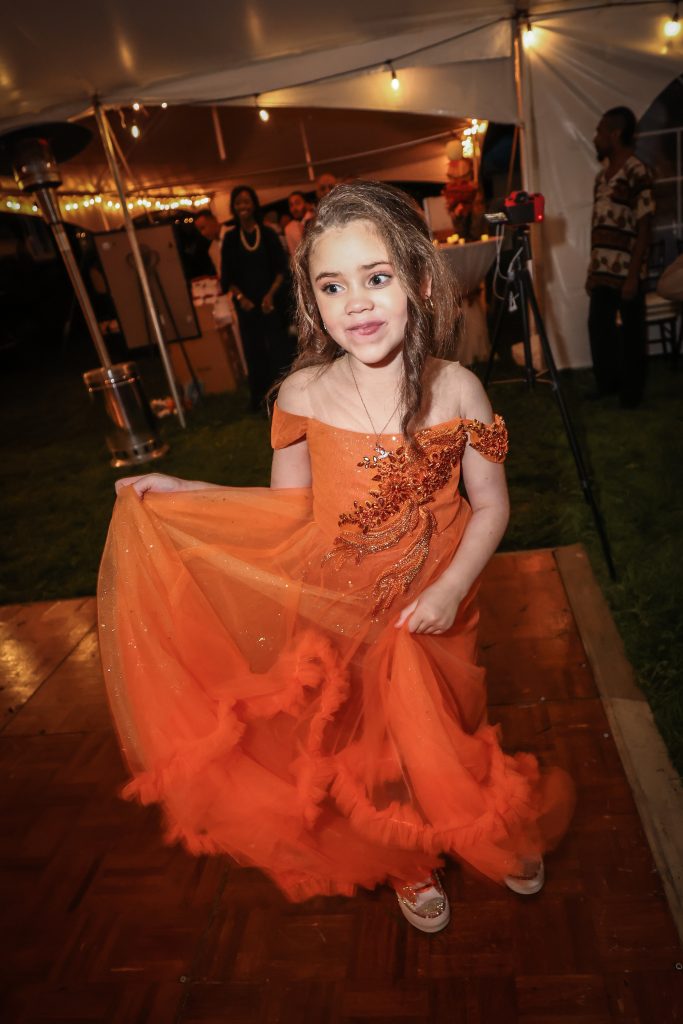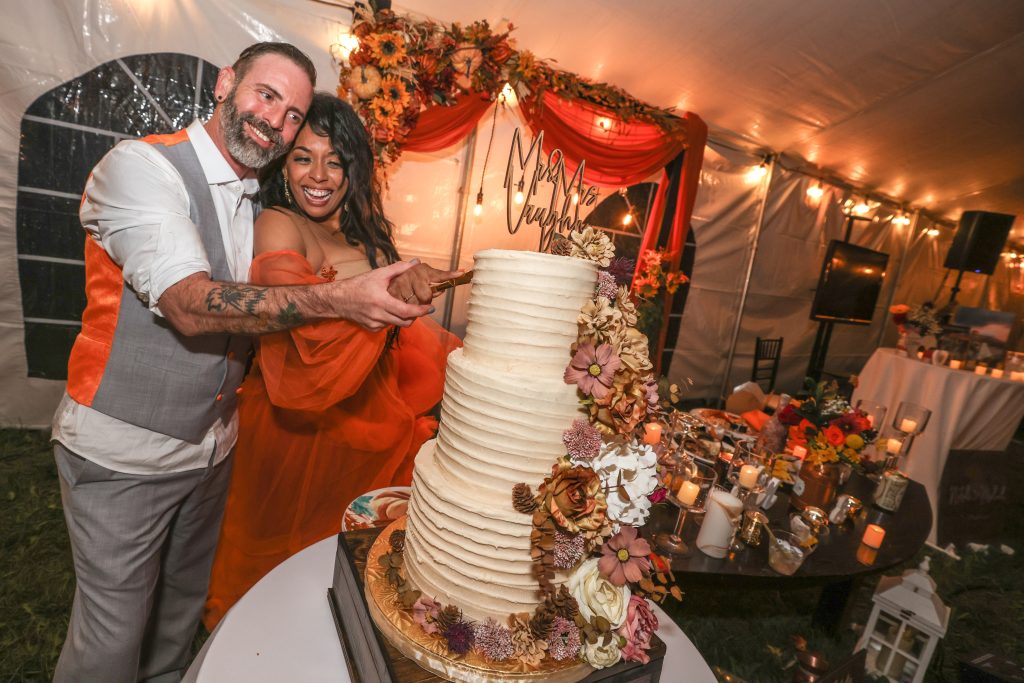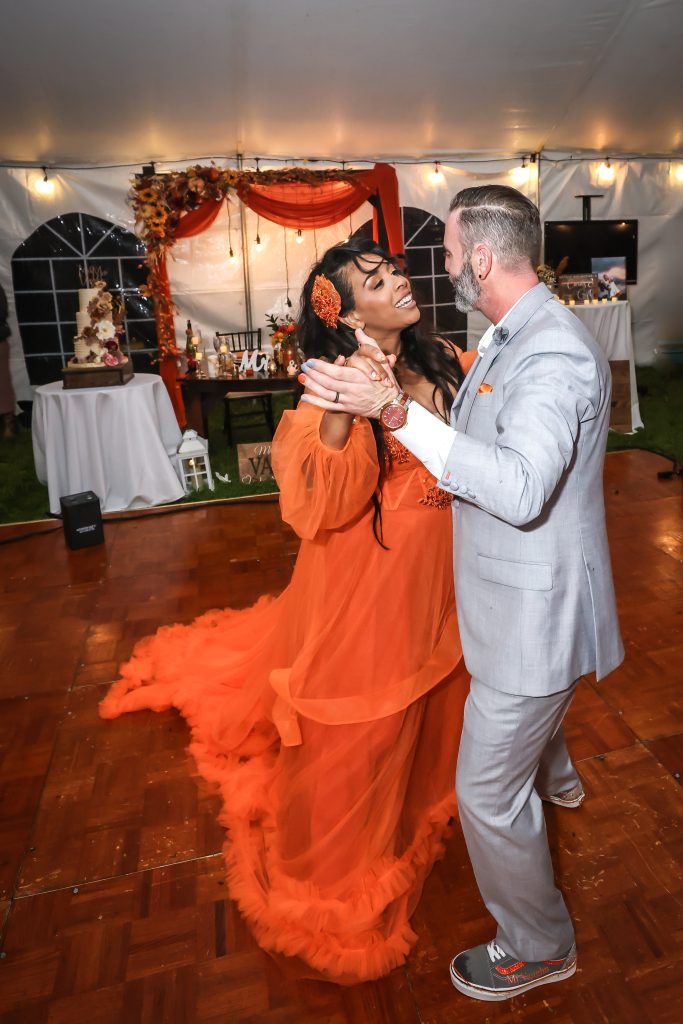 Vendors List