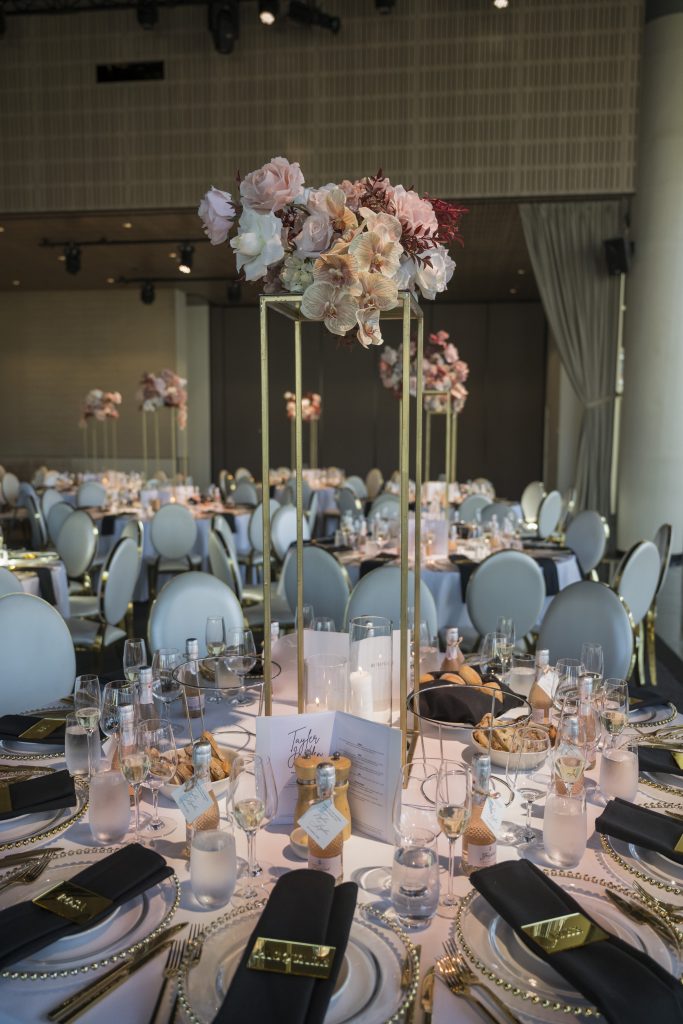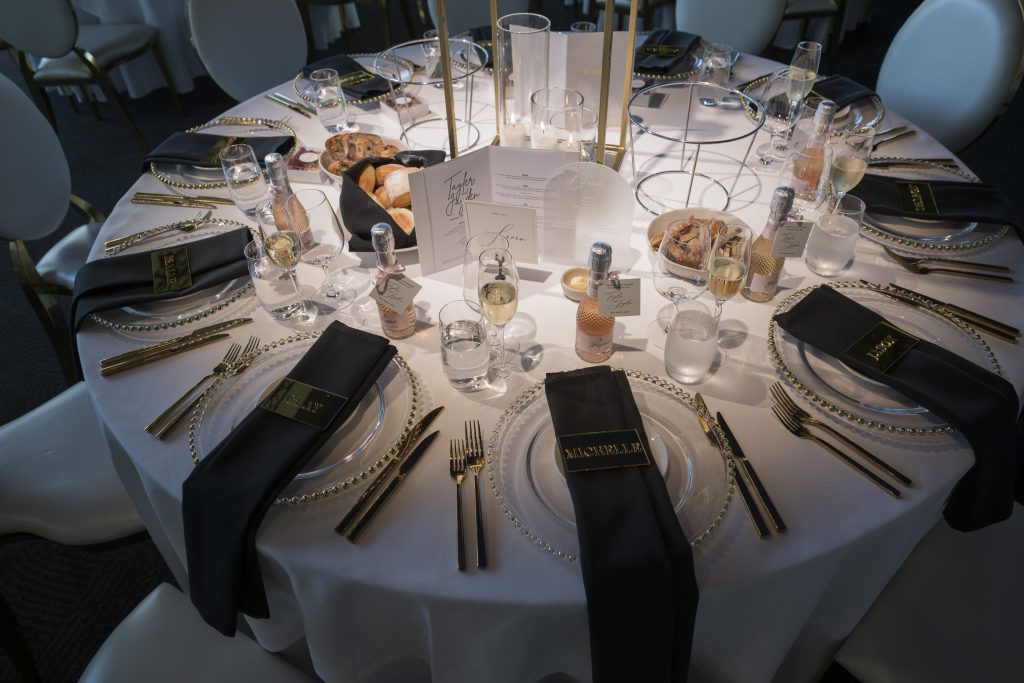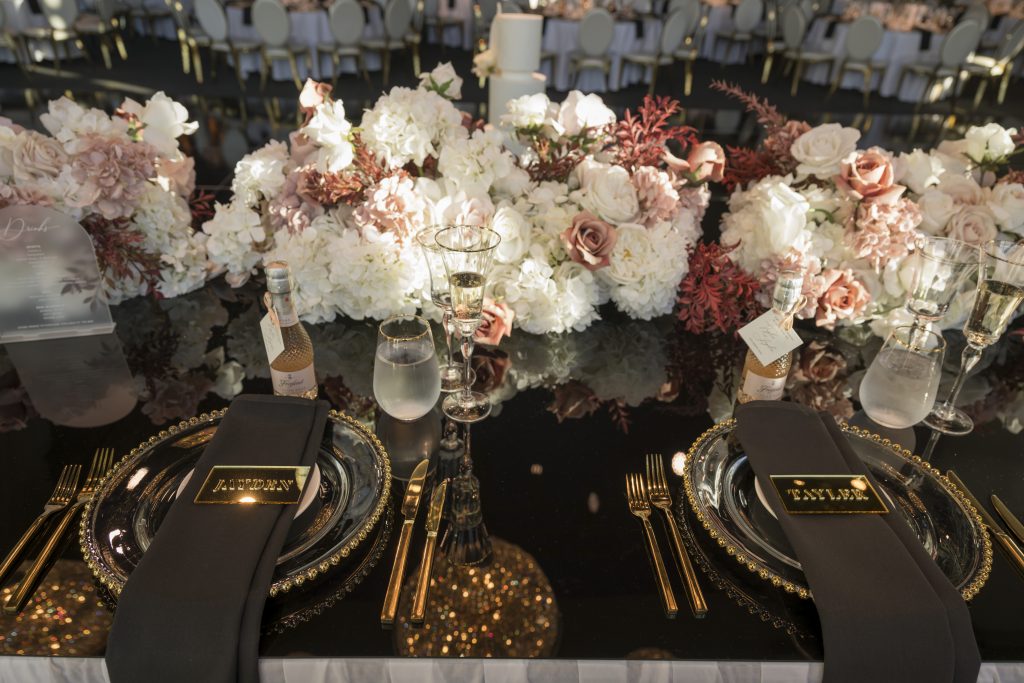 For this week's real wedding, we're going back Down Under to see weddings from around the world. We're headed to Australia where Tayler and Jayden tied the knot back in March, with an incredibly touching and beautiful ceremony that was heaps of fun for all.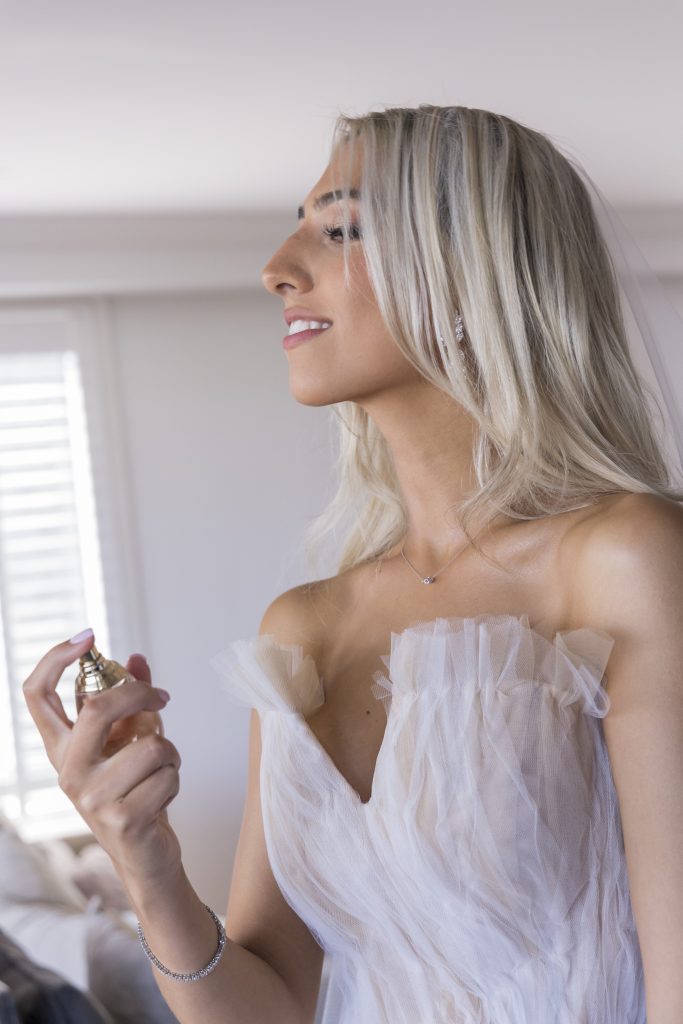 Tayler and Jayden met when they were only seven years old. "Tayler and I were best friends in high school and then it's just been us ever since! We've done everything together from high school to buying a home."

"On our 6th year anniversary of being a couple, I told Tayler that we would go for drinks and a dinner in the City. Little did she know that I had booked a room at the Langham which had a balcony overseeing the city. I had it organized with flowers and a photographer waiting for us. I had also secretly organized to get mine and Tayler's parents in the city without them knowing it was for the engagement, we all had drinks to celebrate." They were engaged for 1 year and 3 months before saying "I do."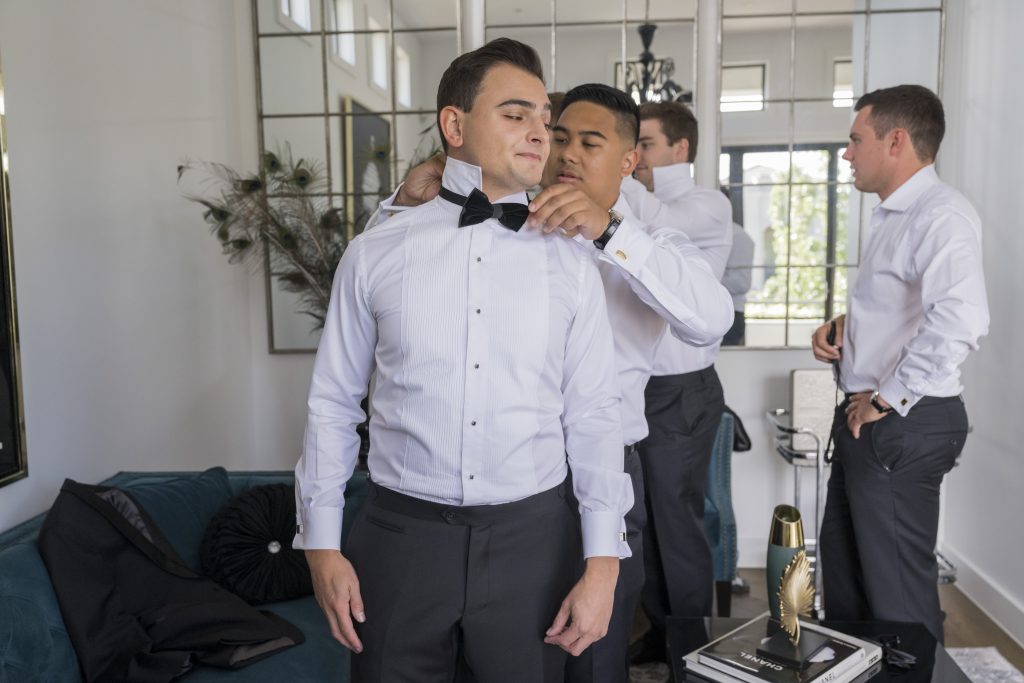 The Scoop:
Bride: Tayler, Marketing
Groom: Jayden, Marketing
Wedding Date: March 12, 2022
Number of guests: 165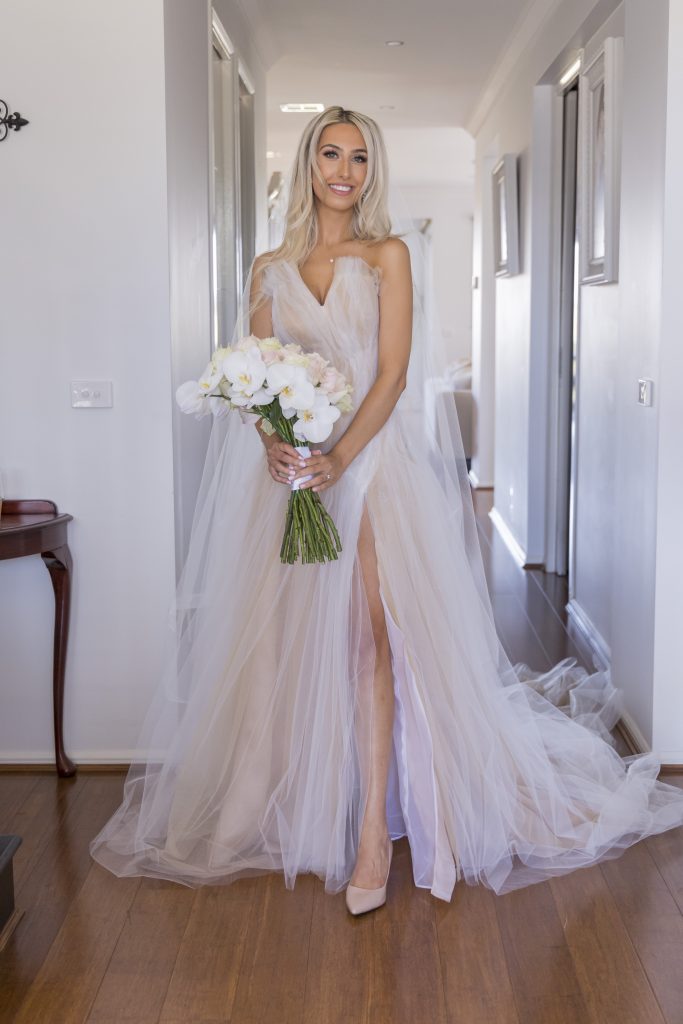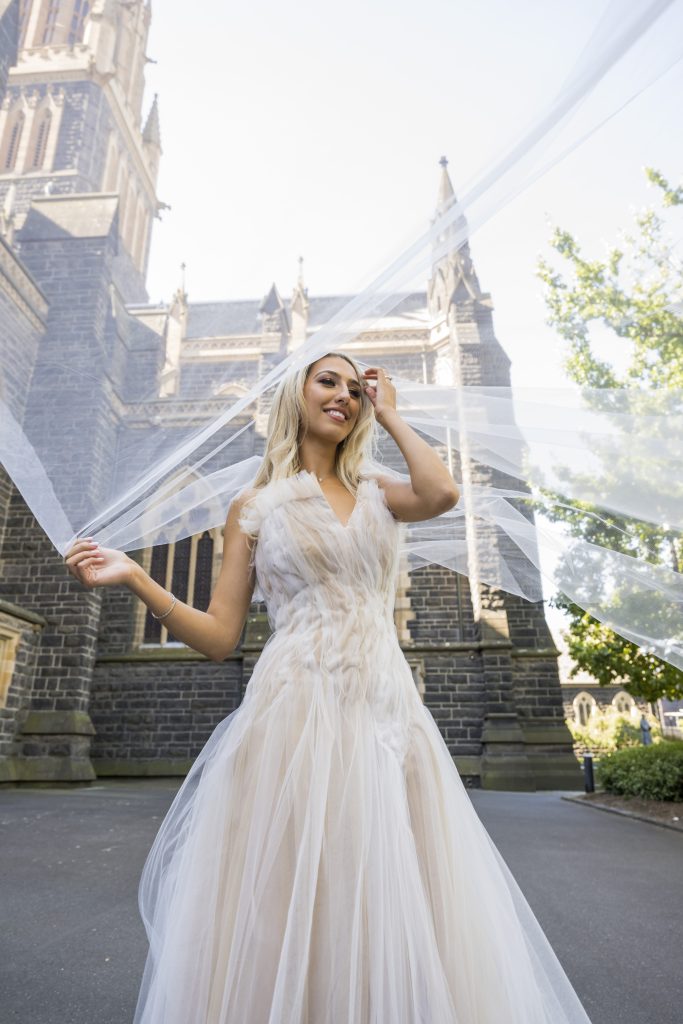 What they most love about each other:
Jayden says: "That Tayler goes out of her way to make everyone around happy, even if it's not to her benefit – a very loving person."
Tayler says: "I can trust and rely on him with anything and everything and he's so selfless!"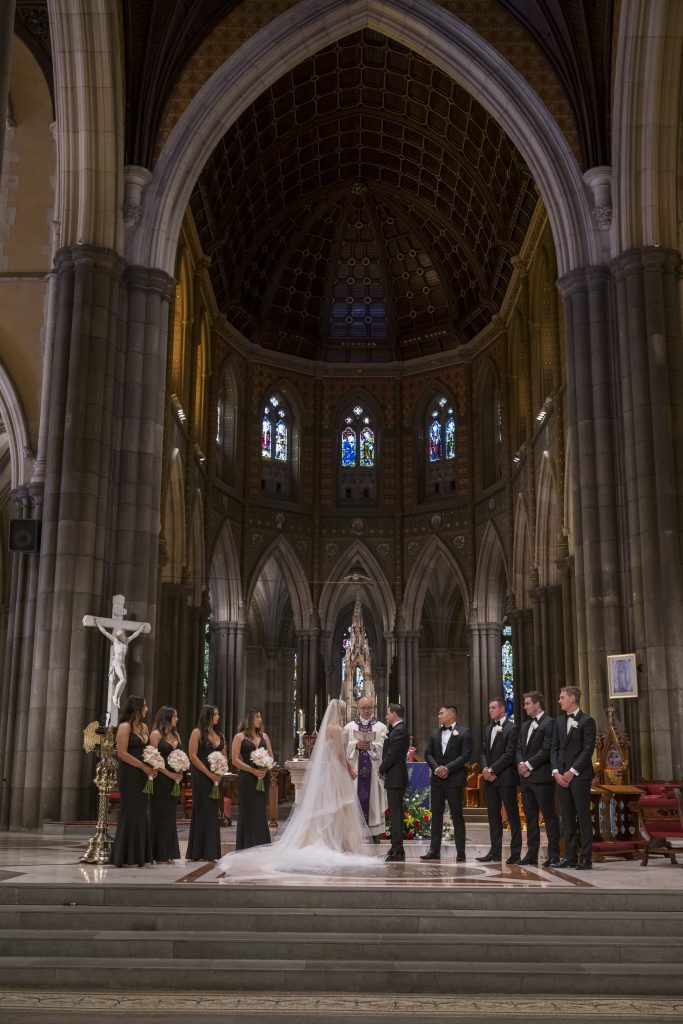 Tayler chose a custom-made dress for their special day. "My dress was custom made by Sam at Oglia-loro Couture in South Yarra Melbourne. I've always loved his designs and knew I wanted my gown specifically designed by him. There were many conversations with Sam in relation to style and fabric, given our ceremony was at St Patrick's Cathedral, we felt it demanded grandeur, but given we got married in March and was likely to be hot, I didn't want anything heavy that would way me down. In the end we chose a gown that was personalized to the day we wanted to have.
"My dress was a combination of 2 tone Italian tulle, lined with a beautiful nude silk fabric. It was feather light, and beautifully designed, the inner corset was structured and cinched to emphasise my waist line and the tulle was carefully pleated to give a layered look with a dramatic split to give it a modern feel. We also kept in line with tradition of being a full skirt with a beautiful long train."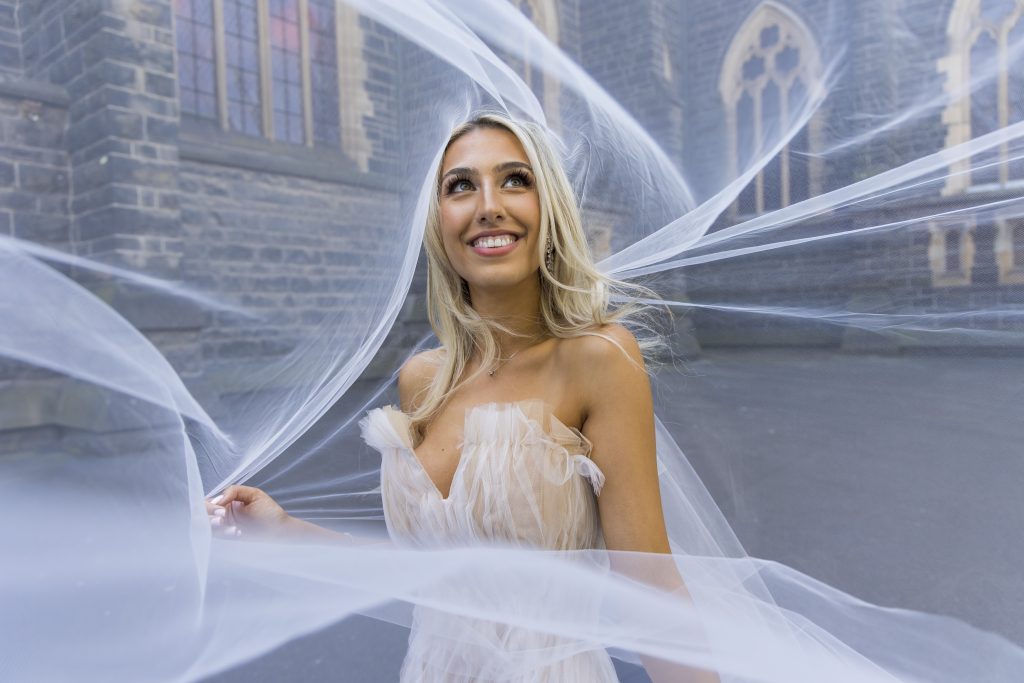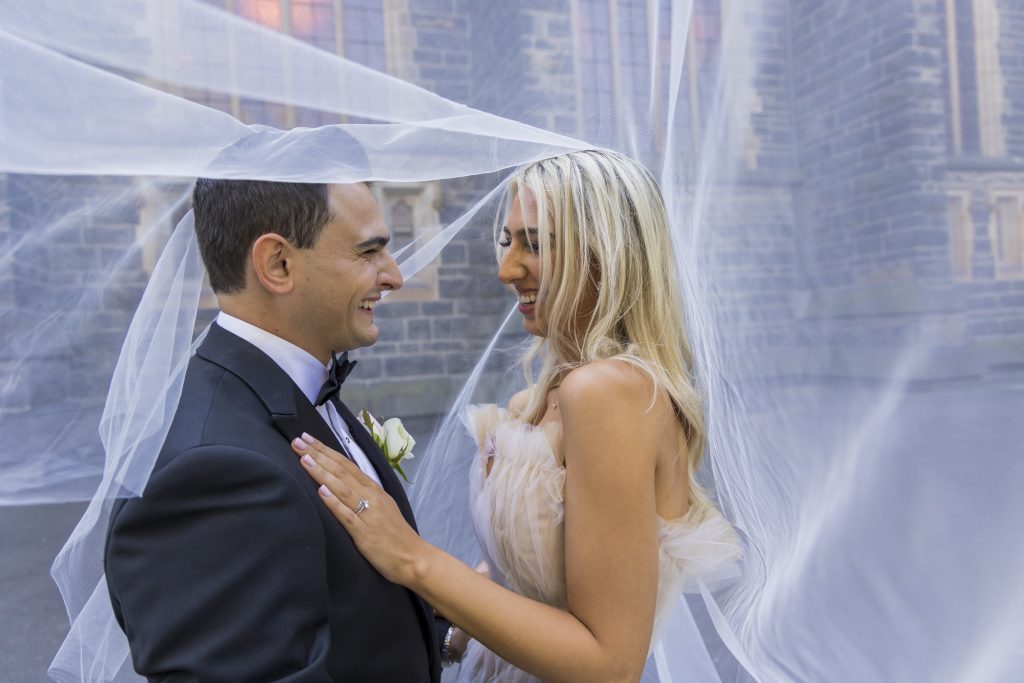 Tayler and Jayden wanted a modern, luxe wedding. "Everything was based around gold, black, white and pale pinks, and we used a lot of modern furnishings. AMICA event hire provided the flowers, bridal table, chairs, cutlery and table settings that gave us this look and feel."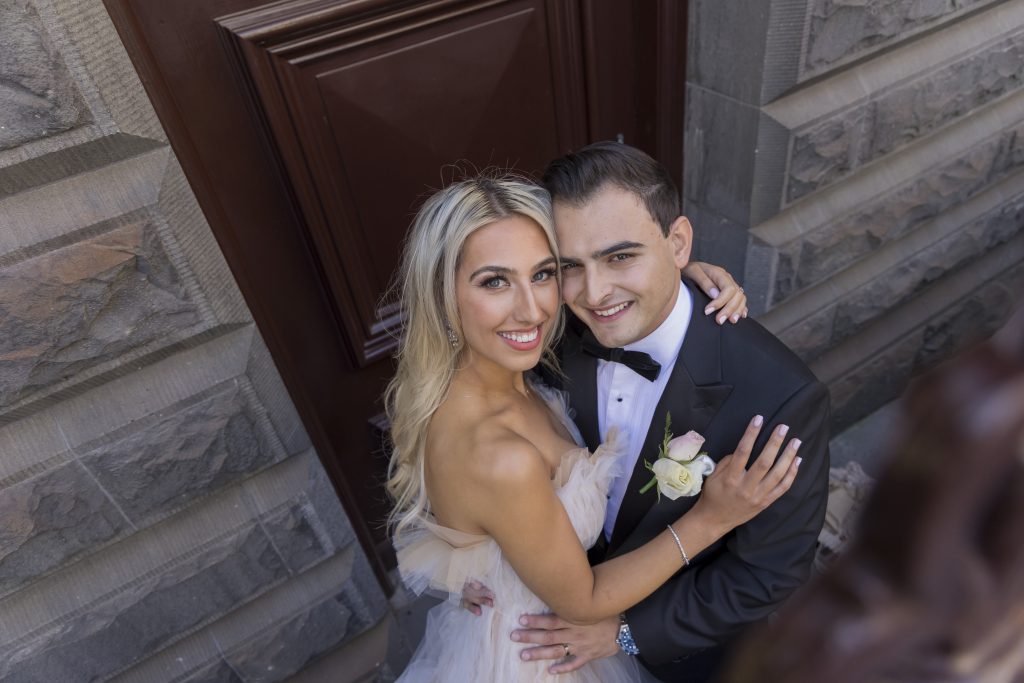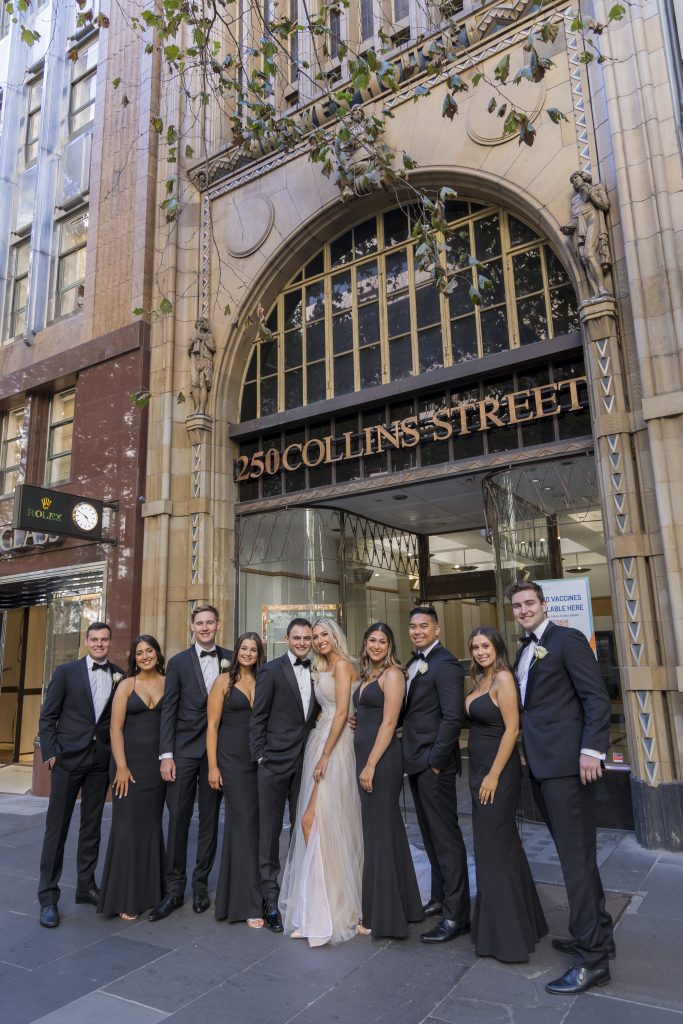 "Funnily enough, a year before I proposed we had dinner directly beneath the venue in Southbank and both said 'how nice would this view be for a wedding.' Little did we know that upstairs was an actual wedding venue with that view! We explored some other options, but nothing could beat that view and location.
For their special day, they "had a short mass at St. Patrick's Cathedral and we were able to personalize the songs that were played on entry and exit. We also splashed out and organized for the bells to be rung as we left the ceremony."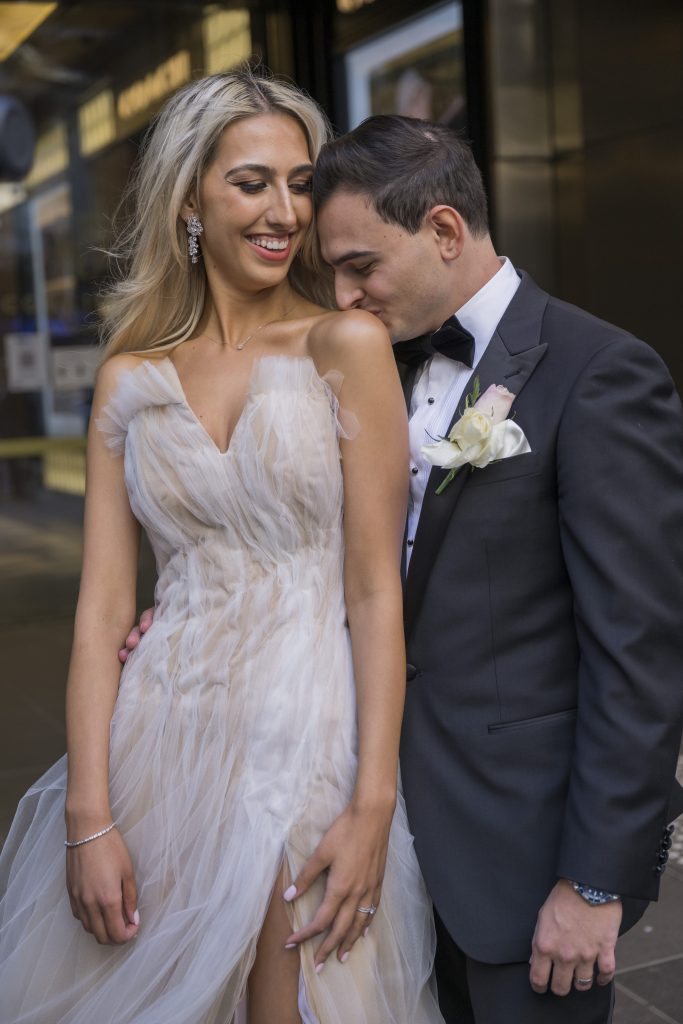 For their invitations, they"went modern and luxurious! We wanted something with a wow factor so we had a blush pink chrome reflective mirrored invitation! All of our guests were stunned before the day even came about! We just loved how we had a vision and Giant were able to make that happen at a really fair price!"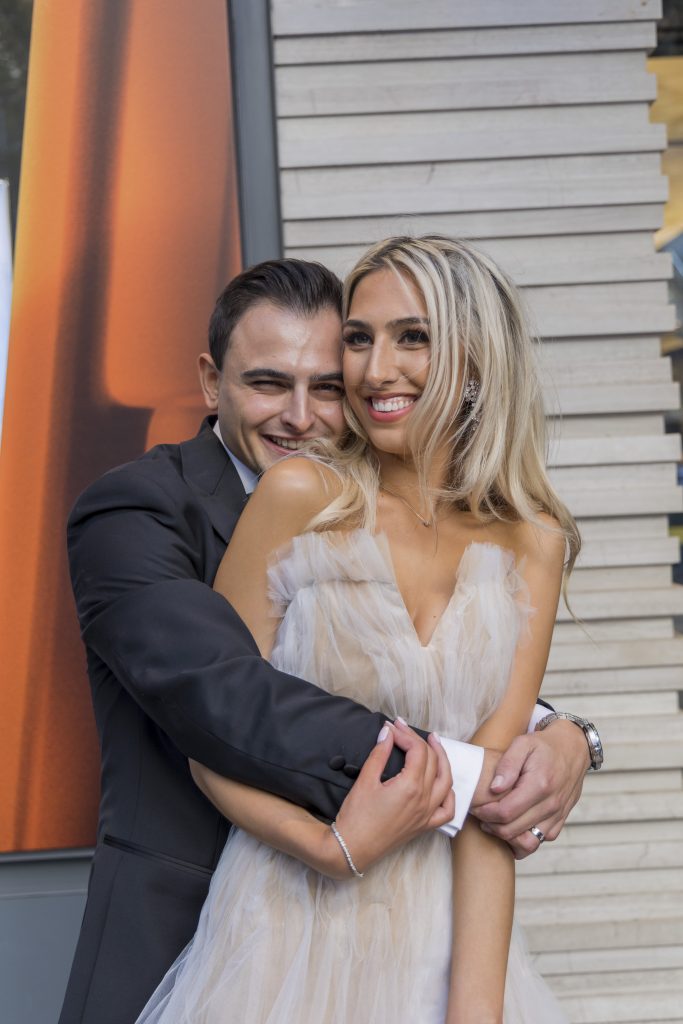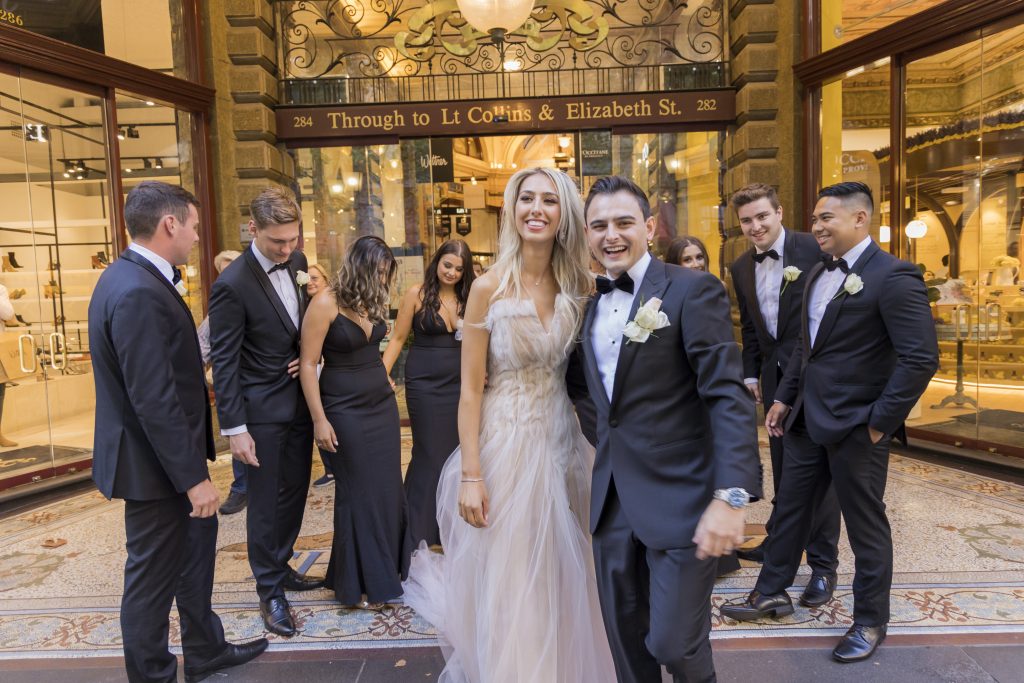 For their reception, they served:
Canapes: Asparagus & Pecorino Arrancini, Spiced Lamb Fattaya, Tempura Tiger Prawns
Cheese and Antipasto Platter
Entrée: Four Cheese Tortellini
Main: Black Angus eye fillet, Chicken Breast
Deserts: Ruby Choclate Mousse, Mango Brulee, Hazelnut Praline tart, Wedding Cake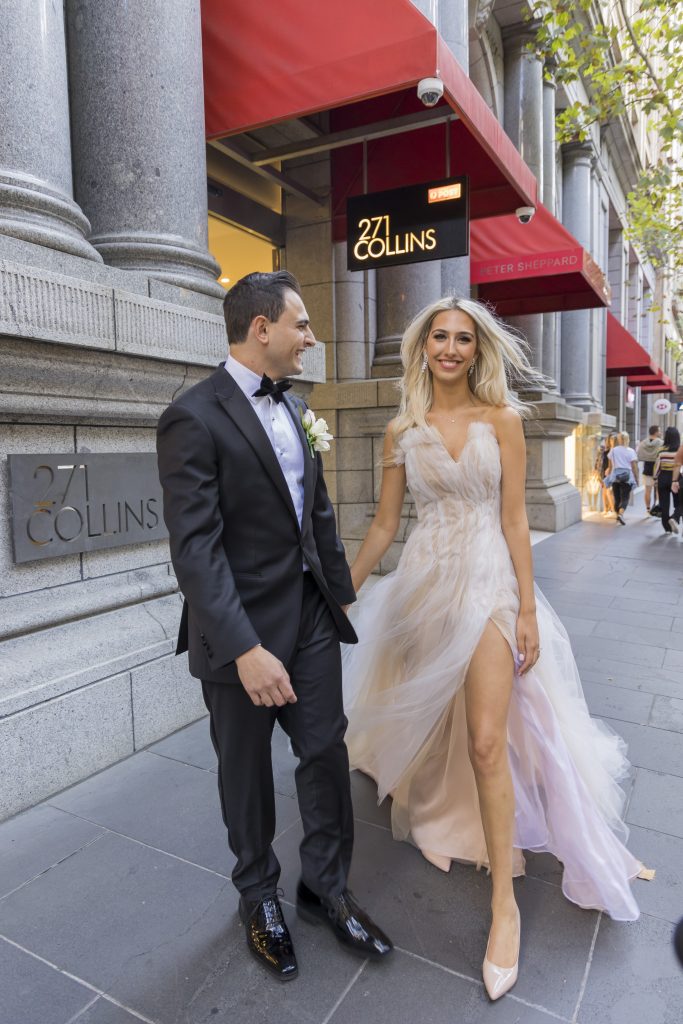 "We had the opportunity to style the whole venue completely from scratch so it was our vision but our suppliers made it all happen. The only DIY thing was our Wedding favors which we purchased individually and tied a greeting card to."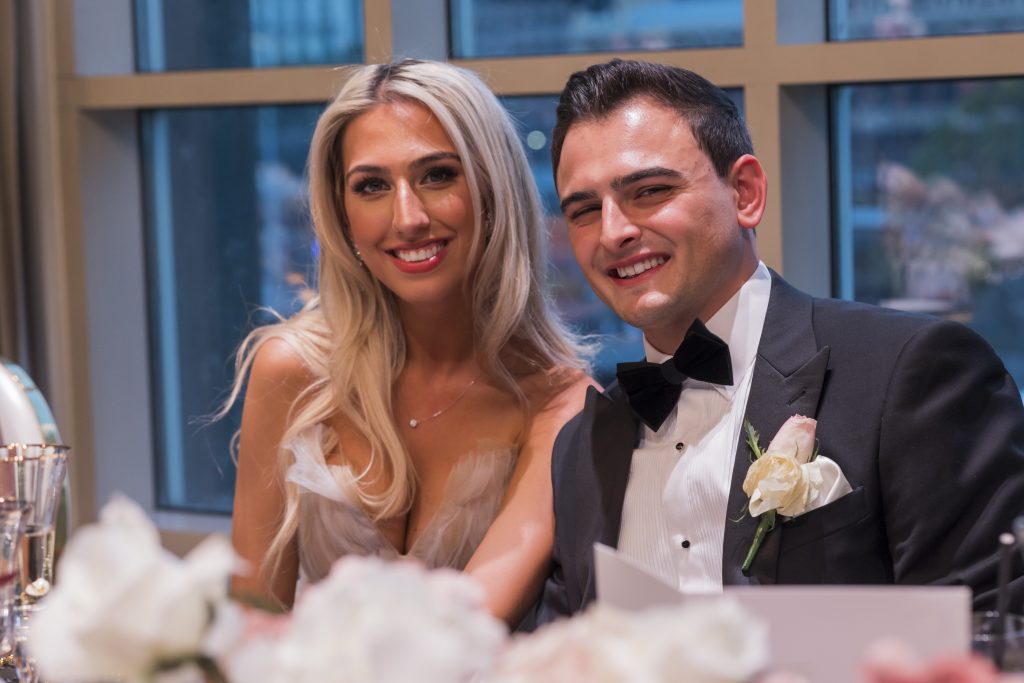 Some sentimental touches they included: "Our entry song was the theme to Friends because everybody knows its Tayler's favorite show. The wedding date is right in the middle of our birthdays and it also happens to be the day we celebrate our uncle & grandfathers birthday on each side! The venue is directly below where I proposed to Tayler so it felt like full circle.
"A couple years ago, Tayler's grandfather passed on the same day and to our family, especially her Nanna, it felt like a nice way to remember and honor him."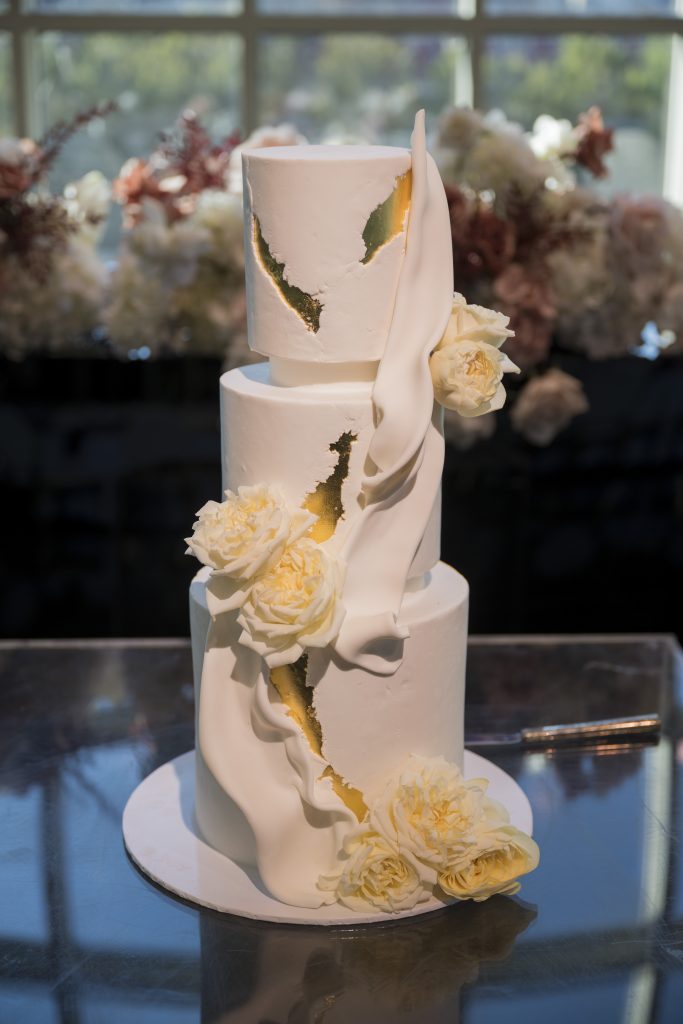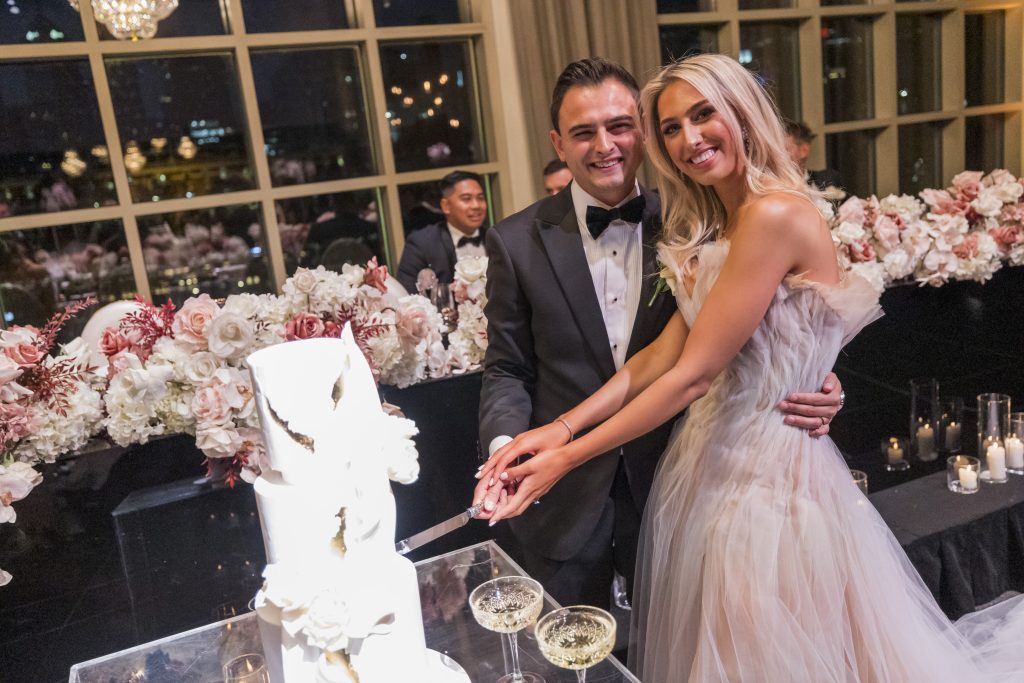 Their big splurges of the day were "tied between the Venue and the photographer! Metropolis has the best view and the best service in the CBD by a long mile and Yervant is an absolute master at photography.
To save on costs they say they did loads of research. "Always look at more than one supplier and find the best value for what you are getting. Some things you know you have to splurge for because it's important for your day – don't compromise on those things!"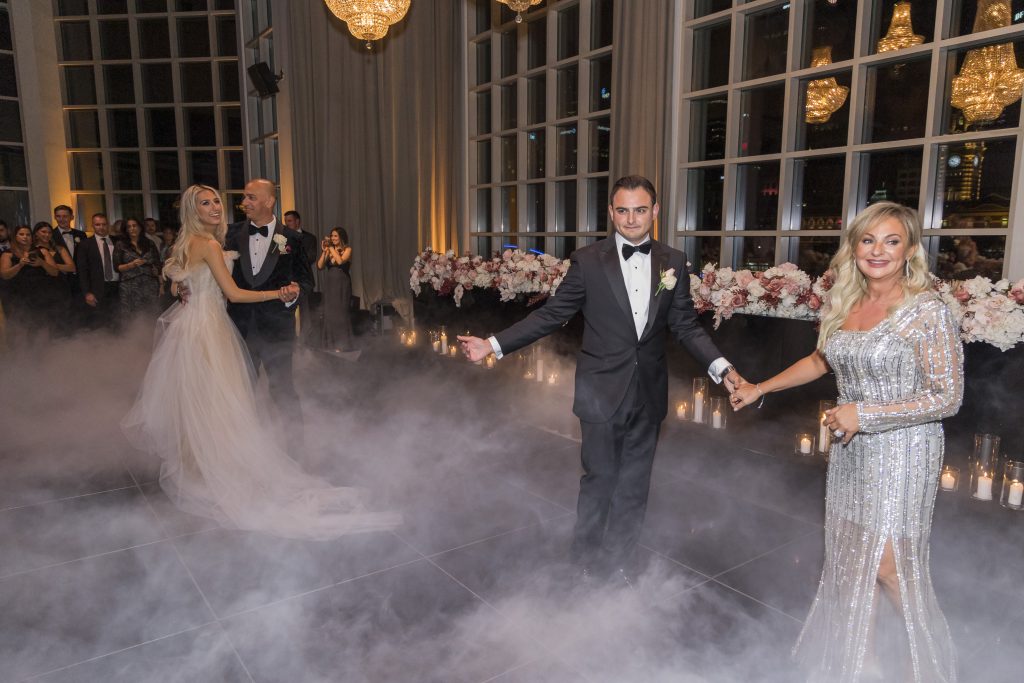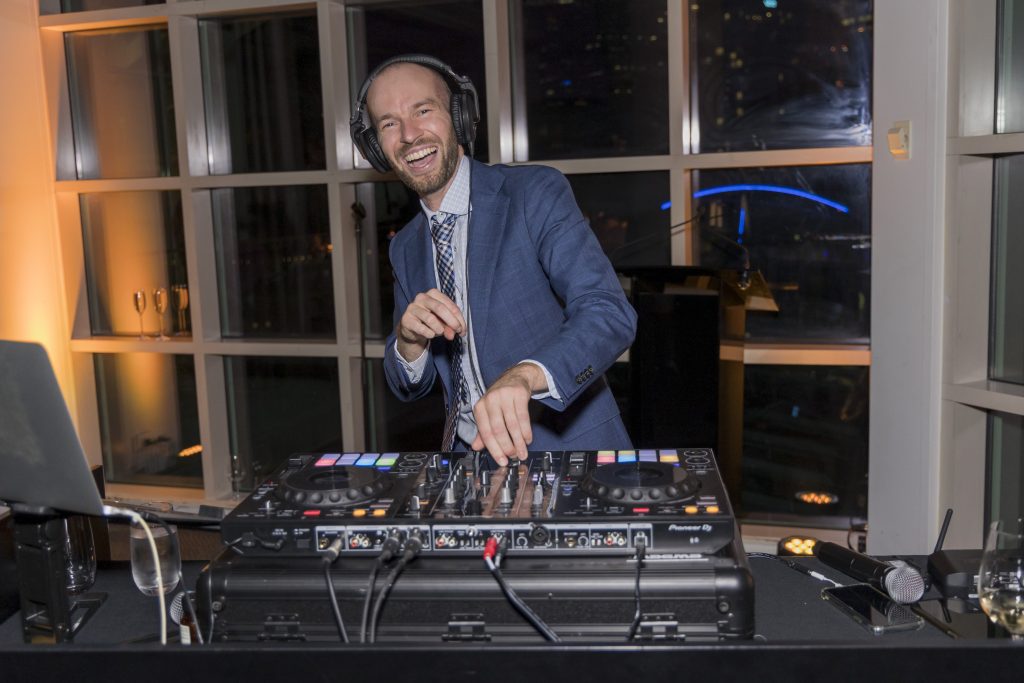 Tayler and Jayden leave us with this advice for others planning their special days:
"Double and triple check all your appointments and conversations with suppliers – you'll have a million things happening at once so just always check twice at least. And book your reception ASAP – With delays and reschedules it's always going to be tough to get the venue you want on the day that you'd like. Also, don't compromise on the things that will make your day."
Congratulations to you both!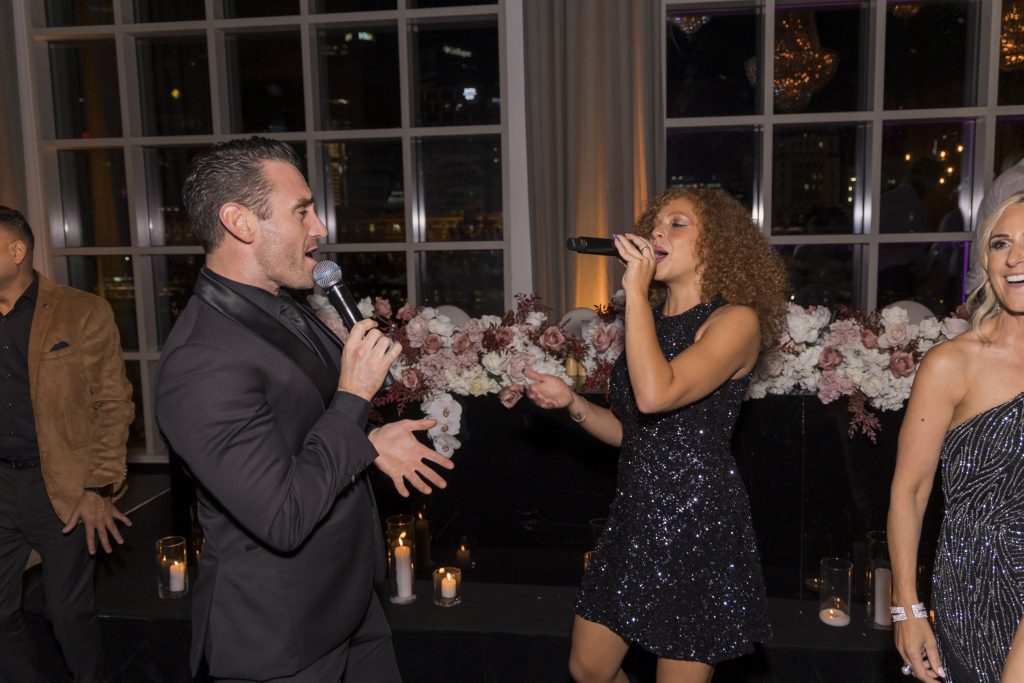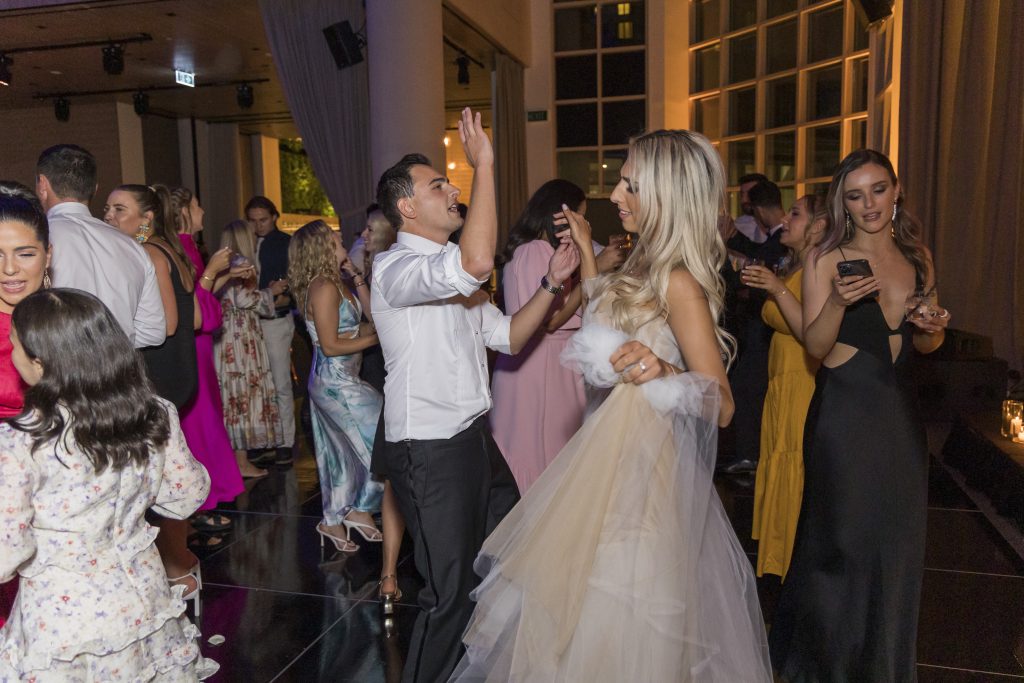 Vendor Team