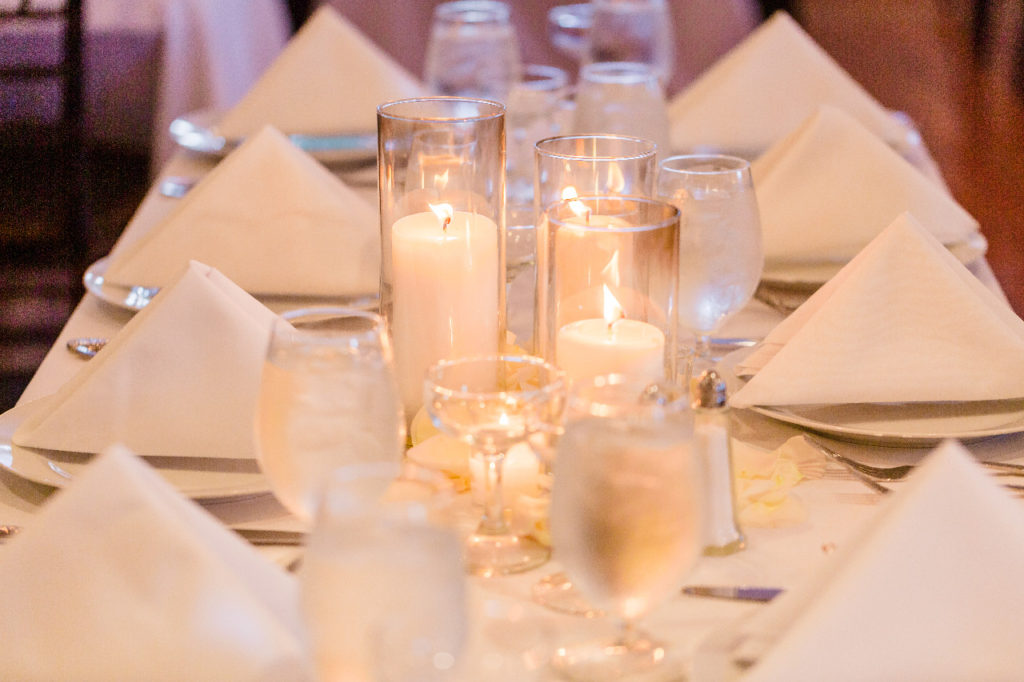 This beautiful couple met briefly while both out at a local restaurant, Billy's. They exchanged numbers, but nothing happened for two years. Until fate struck in the form of an allergic reaction to makeup.
Kelly rushed to the Carilion Clinic to visit a dermatologist she knew of – but the doctor wasn't taking new patients. Instead, she was referred to none other than the man she had met two years before! Fortunately for ethic's sake, Joshua had a three-month waiting list, and Kelly couldn't see him.
"I recognized the name… I searched for Dr. Eikenberg online to see if I recognized him and sure enough it was the same guy that I had met at Billy's two years prior! I messaged him on social media to tell him the funny story of almost being his patient and hoped he was doing well. He was in fact doing well and was also single. He asked me out on a date and the rest is history!"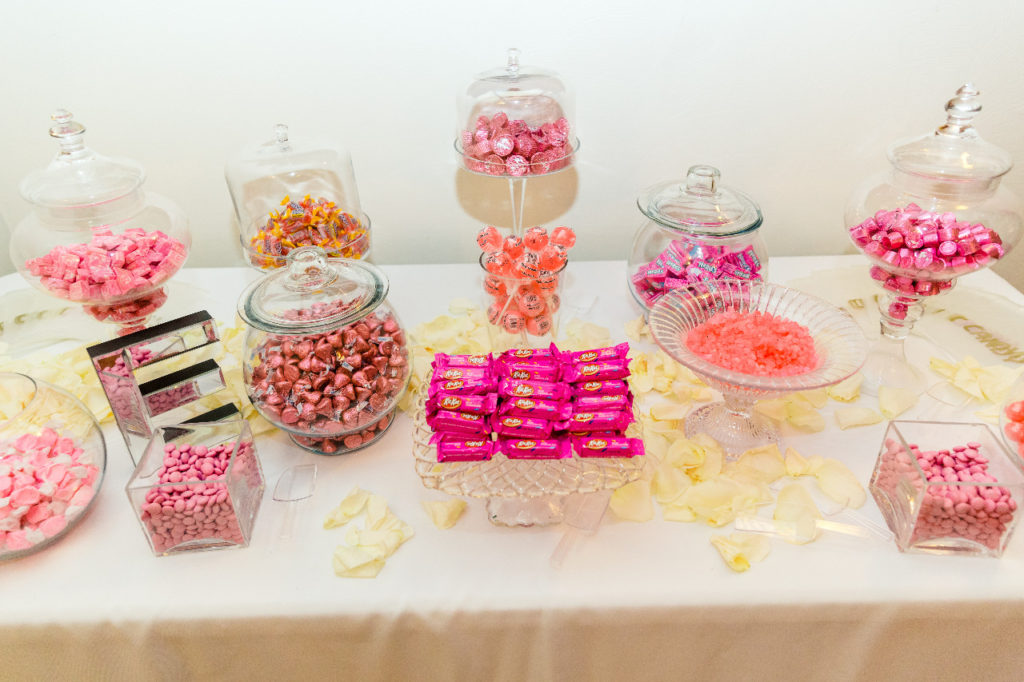 The couple met on the first day of summer, so keeping that theme in mind, they chose their wedding date to be the last day of the season. The white wedding used summery shades of pink for the bridesmaids' dresses and navy blue for the groomsmen suits.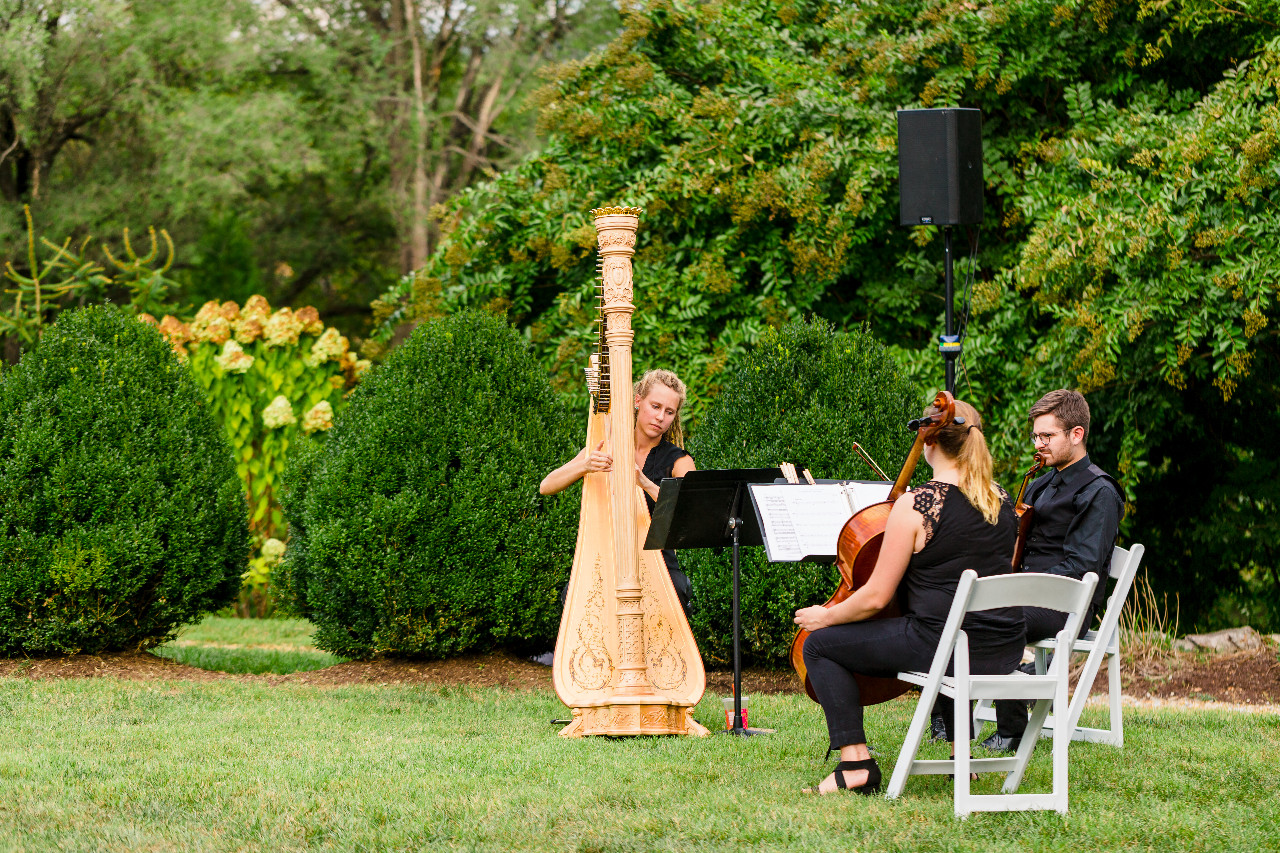 The Scoop
Bride: Kelly, 33, graduate student at Virginia Tech
Groom: Joshua, 33, Dermatologist at Carilion Clinic
Wedding Date: September 21, 2019
Number of guests: 150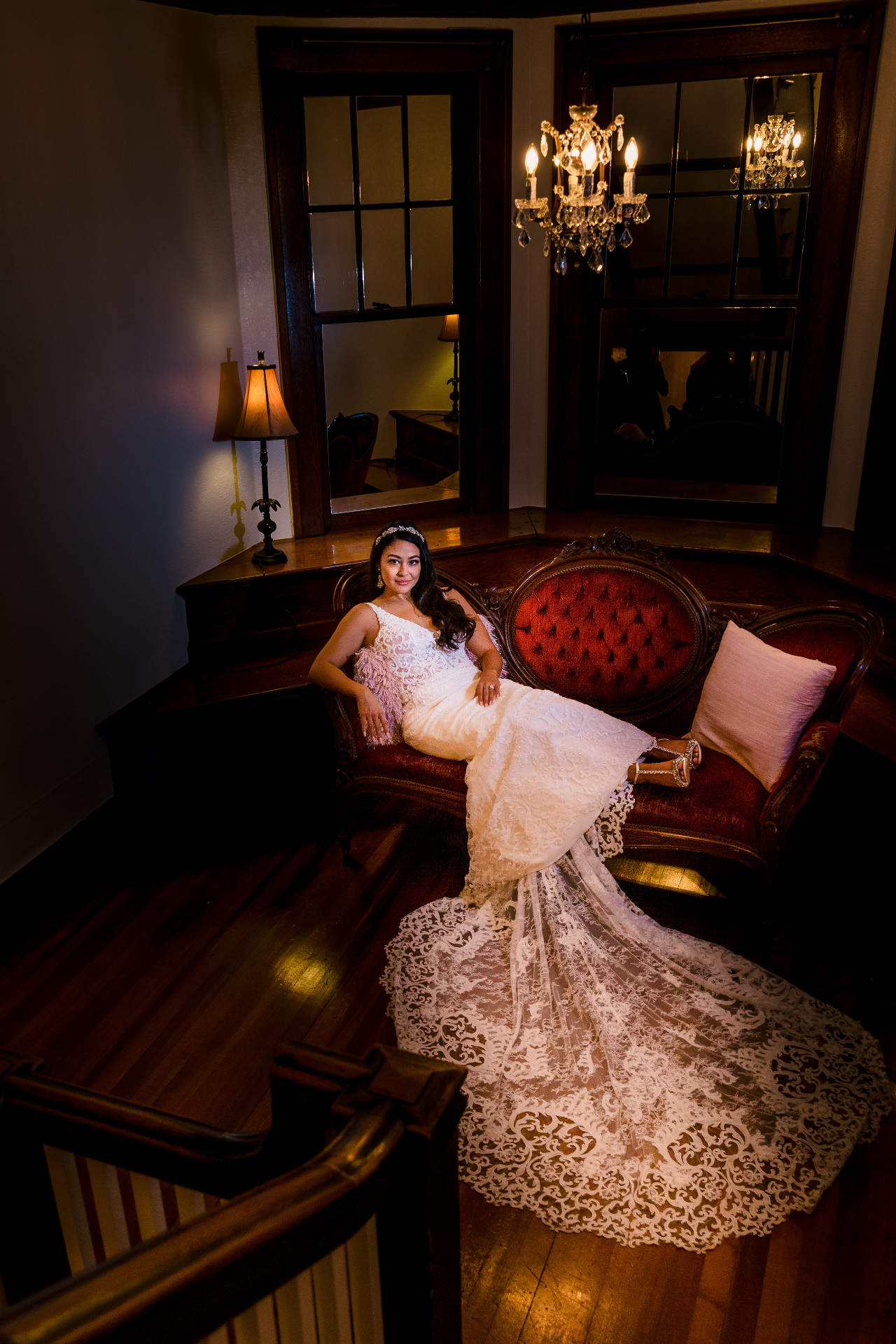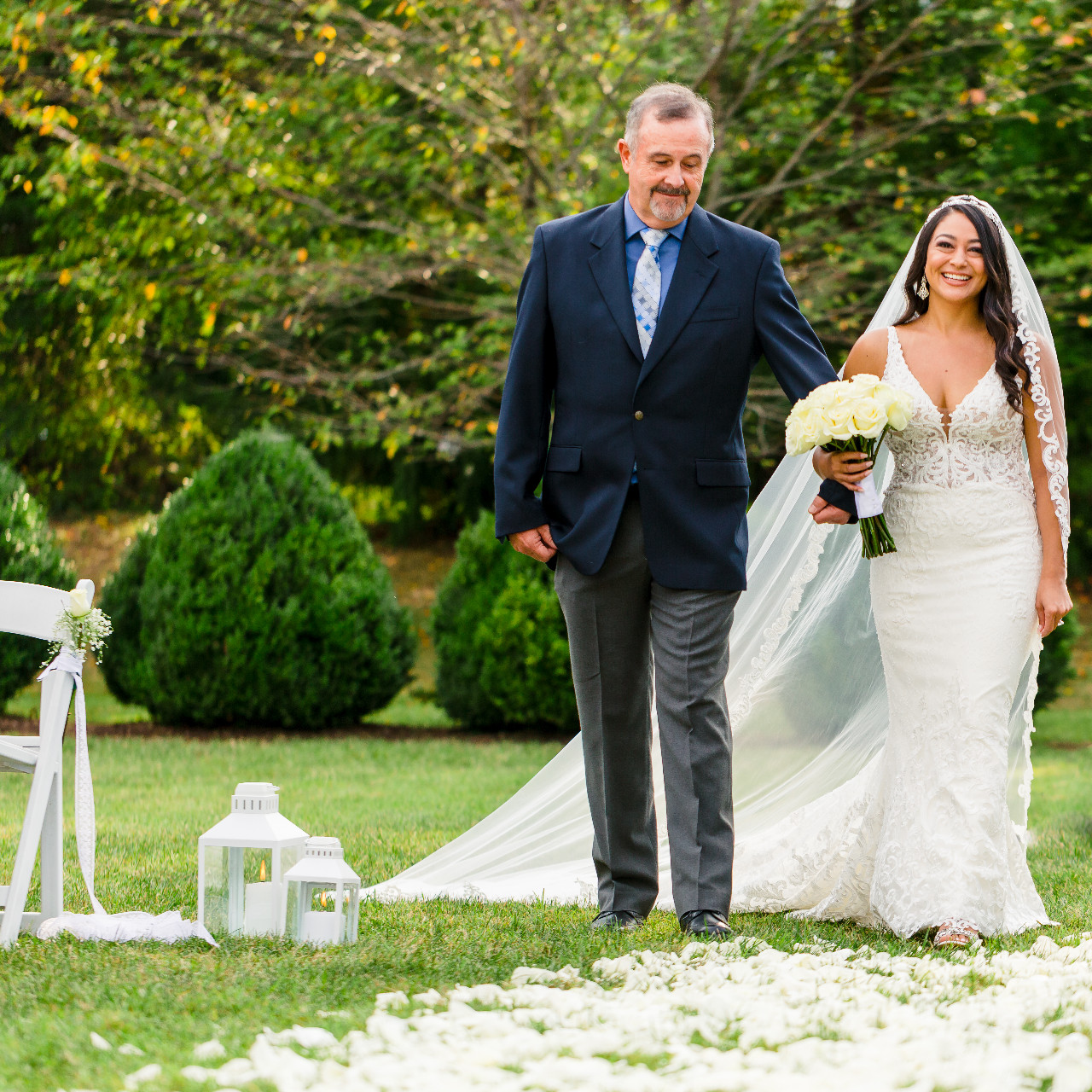 As the couple's relationship blossomed, they began the tradition of visiting the local ice cream parlor, Blue Cow. The ice cream shop visits became a weekly occurrence and have remained such a part of their relationship that they chose Blue Cow Ice Cream for their reception, taking "the first scoop" together instead of having the traditional cake.
To commemorate this delightful part of their life together, they served four flavors of Blue Cow at the wedding, including the bride's favorite (Chocolate Cayenne) and the groom's favorite (Peanut Butter with Sea Salt Chocolate Covered Pretzel). Oreo and Peanut Butter and Sea Salt Brickle also delighted guests as they had their own scoops with cupcakes.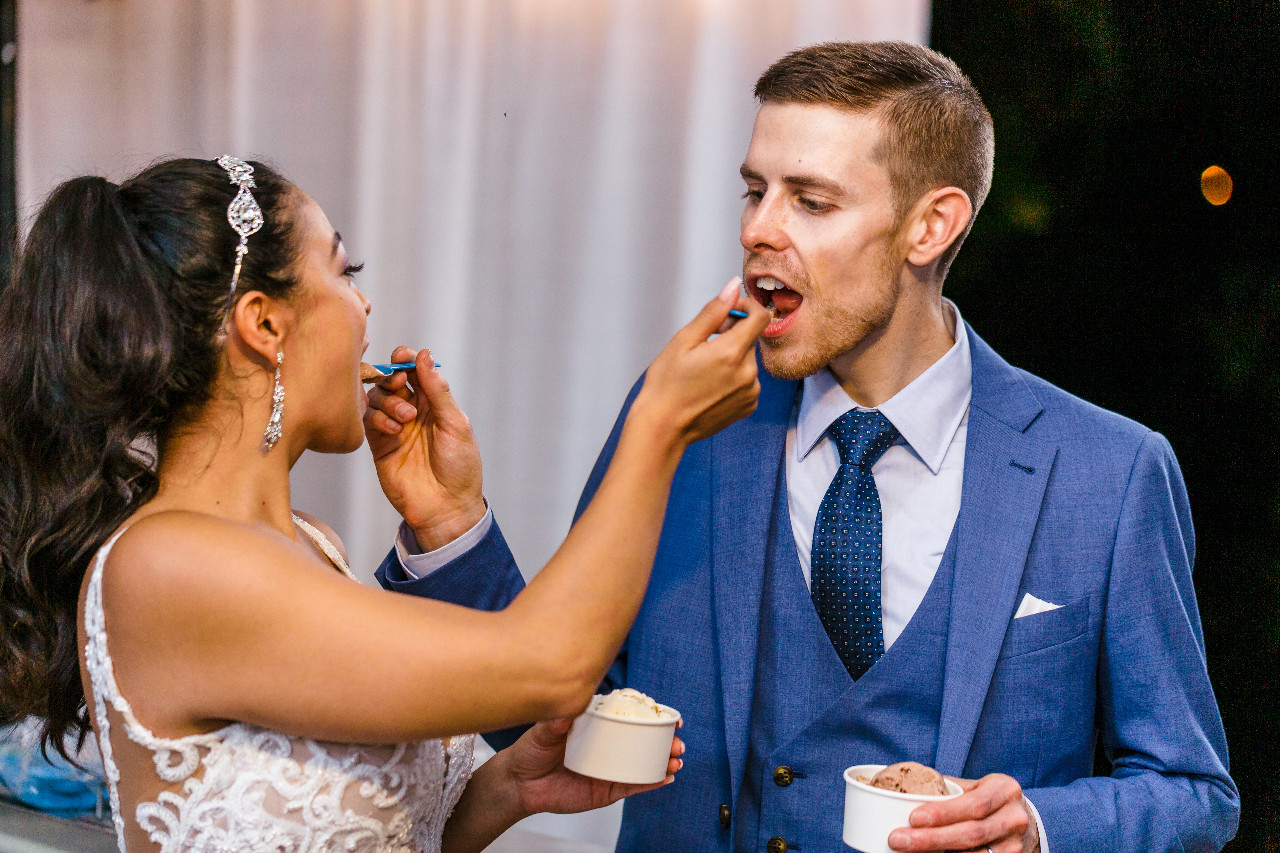 The couple carefully chose each aspect of the attire for the wedding, emphasizing their desire for a modern, romantic look. Kelly's stunning dress with an incredible train offers beautiful touches like the plunging V-neckline and the mermaid style shape, lace straps, and sheer, lace-adorned bodice.
Her crystal-embellished heels from Badgley Mischka and beautiful headband by Dareth Colburn was perfect her stunning gown and for unforgettable photos and an even more memorable day.
Joshua's elegant Chatham blue suit with all blue accents and brown Oxford Frye shoes perfected the couple's look.
Kelly adores the clean look of an all-white wedding and chose blue and pinks to complement this look via the wedding party. The groomsmen donned Calvin Klein Blue Suits while the bridesmaids beautifully wore their one-shoulder "tickled pink" dresses.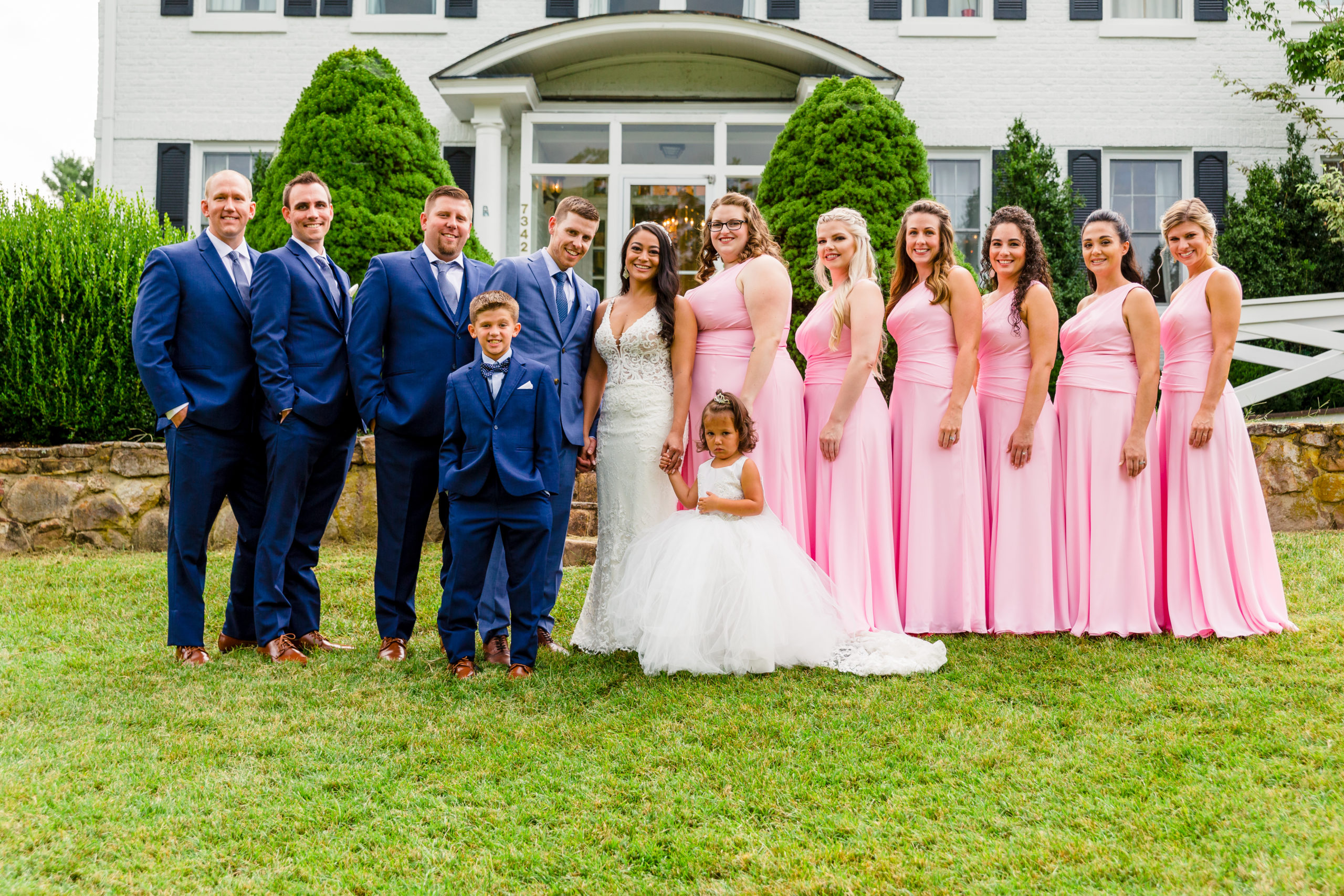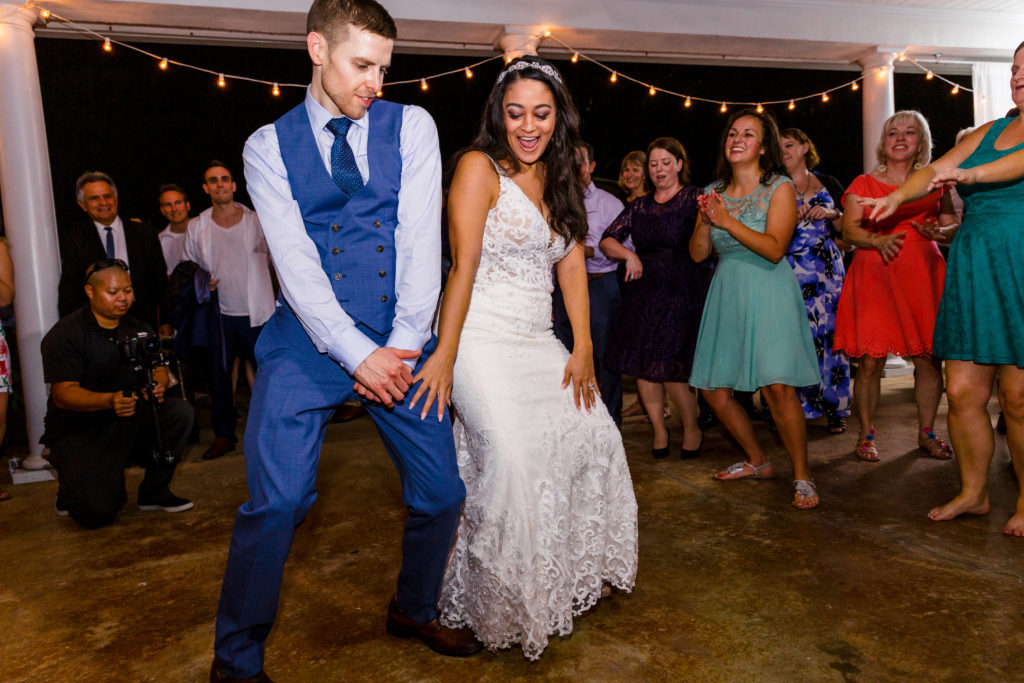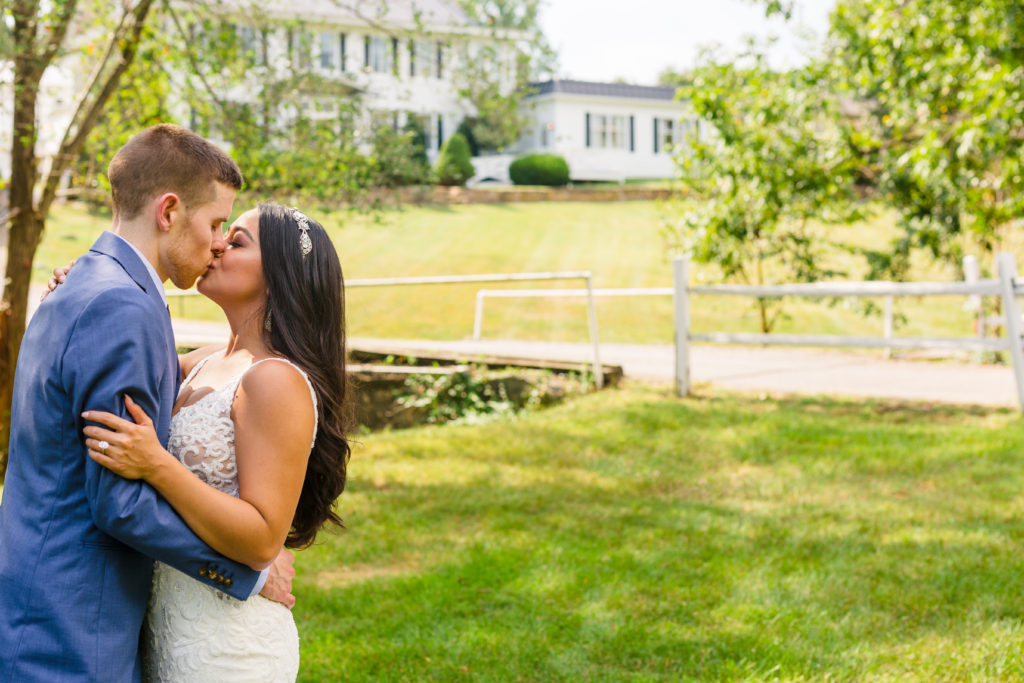 The happy couple was joined by their many friends and family, including the biological family of the bride. Kelly was adopted at birth but has known many of her biological family members throughout her lifetime. Kelly's adopted and biological parents attended, along with brothers, aunts, and others.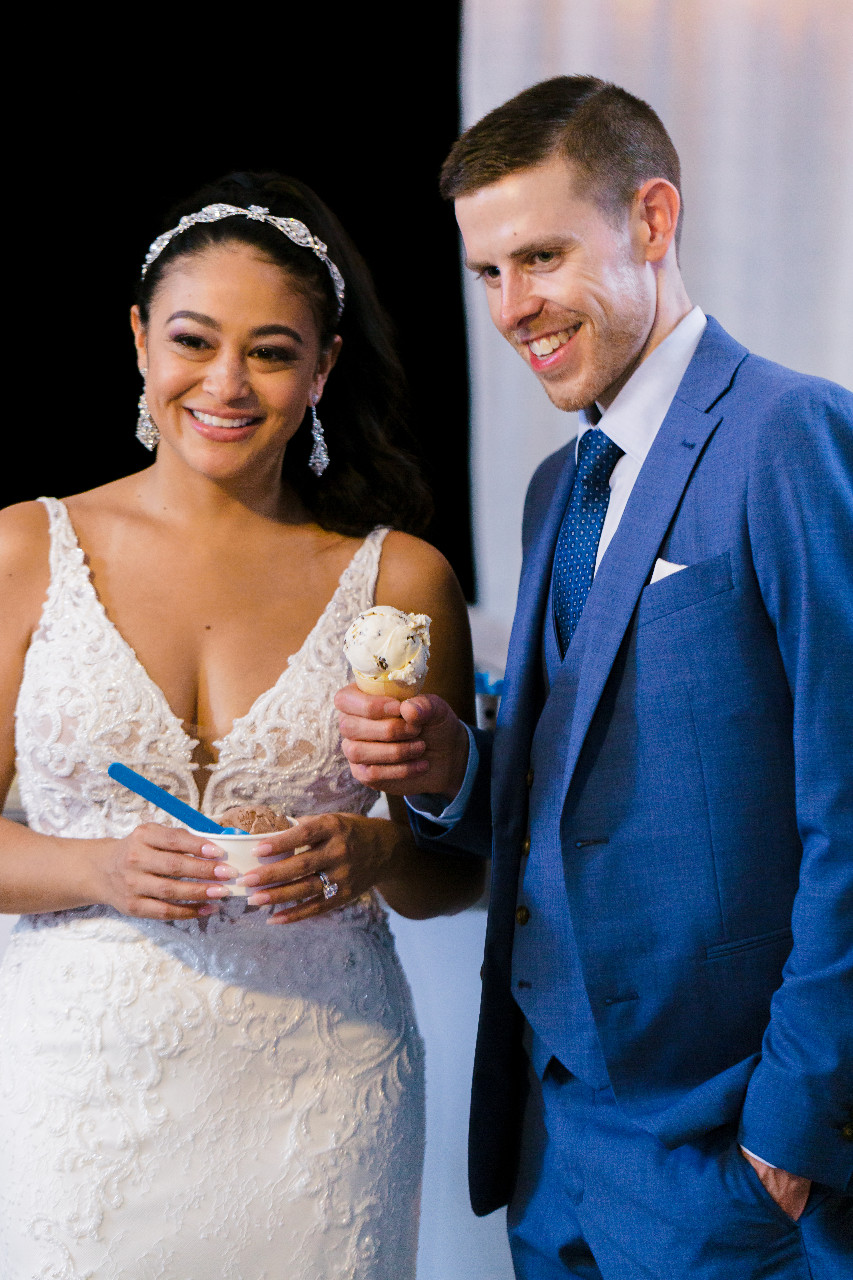 Kelly was mid-semester when the wedding took place, so their honeymoon was all set for May 2020. Due to the Coronavirus outbreak, however, the happy couple has had to postpone until August at the earliest.
Here's to hoping you have an incredible honeymoon very soon! Congratulations to you both.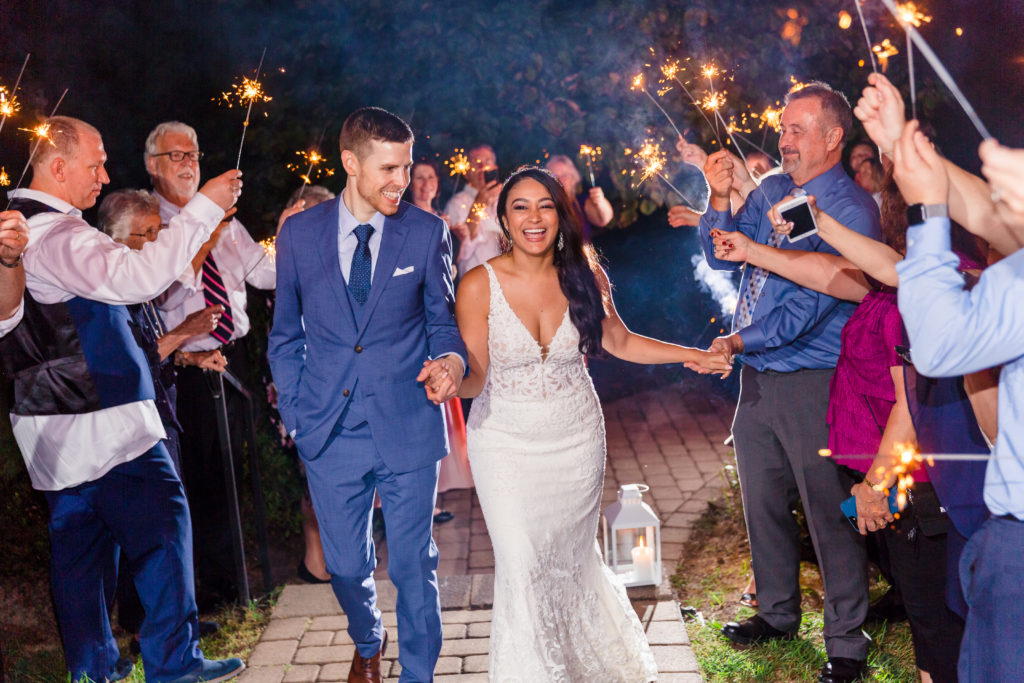 Vendor Credits
Venue: The Plantation on Sunnybrook, Roanoke, VA, 540-561-0700
Photographer: Jonathan Pillow Photography, Kill Devil Hills, NC, 252-573-3520
Videographer: Red Letters Media, Greensboro, NC, 336-259-8756
Day of planner: Jessica Turley- The Plantation on Sunnybrook, Roanoke, VA, 540-561-0700
Officiant: Jim Slate, Former Revered at First Presbyterian Church, Covington, VA, 540-962-2195
Gown: Carine's Bridal Atelier Martina Liana, Washington, DC, 202-965-4696
Veil: Martina Liana for Elegance by Roya, Vienna, VA, 703-992-7455
Headband: Dareth Colburn
Shoes: Badgley Mischka, Nordstrom
Hair: Molly Marshall at The Refinery Hair & Makeup Studio, Roanoke, VA, 540-629-3612
Makeup: Shannen Fitzgerald (Independent), Roanoke, VA, 540-355-7857
Bridesmaids dresses: David's Bridal, Roanoke, VA, 540-563-5800
Groom's suit: Indochino, Charlotte, NC, 704-719-3448
Groom shoes: The Frye Company, Charlotte, NC, 704-499-6705
Groomsmen attire: Men's Wearhouse, Roanoke, VA, 540-563-9860
Invitations: Shutterfly
Flowers: Petals from Costco, Bouquet from Kroger
Rental equipment: Sound System from Stage Sound Inc., Roanoke, VA, 540-342-2040
Catering: The Plantation on Sunnybrook, Roanoke, VA, 540-561-0700
Dance Lessons: American Dance Centers, Salem, VA, 540-777-0727
Ceremony and Cocktail Hour Music: Violin and Cello from Got Strings, LLC, Harrisonburg, VA
Harpist: Karlee Lanum (Independent), Boones Mill, VA 540-580-0854,
Reception Music: The Worx Band, Blue Ridge, VA
Ice Cream: Blue Cow Ice Cream Co., Roanoke, VA, 540-400-8558
Cupcakes: Bubblecake, Roanoke, VA, 540-343-2253
Honeymoon: Postponed.