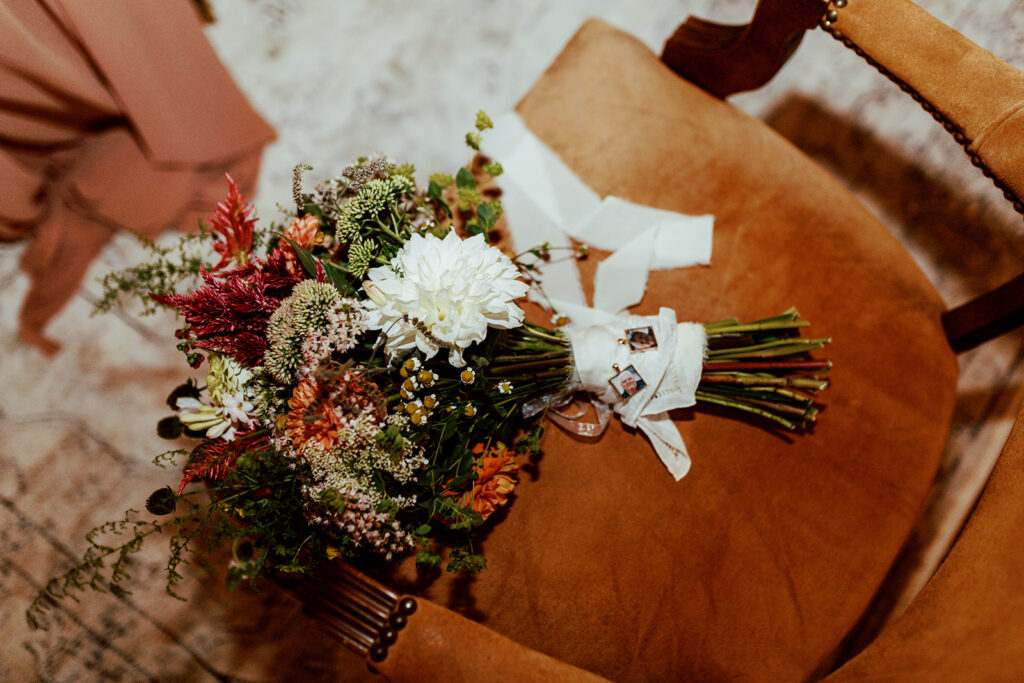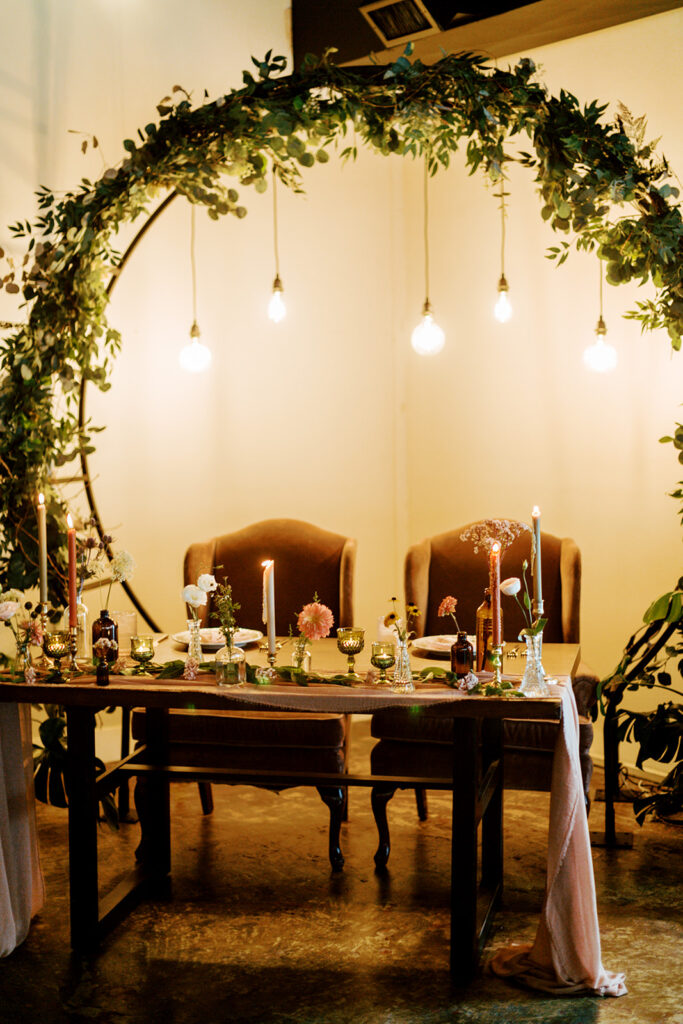 This week's real Virginia wedding comes to us from high school sweethearts, Kelsey and Ben.
"We first met almost 10 years ago in 2012. We were 17 and 16 at the time. Our friends introduced us at a pool party. Benny crushed on Kelsey in high school, but we had never spoken until that night. We immediately hit it off and exchanged phone numbers. The rest is history!"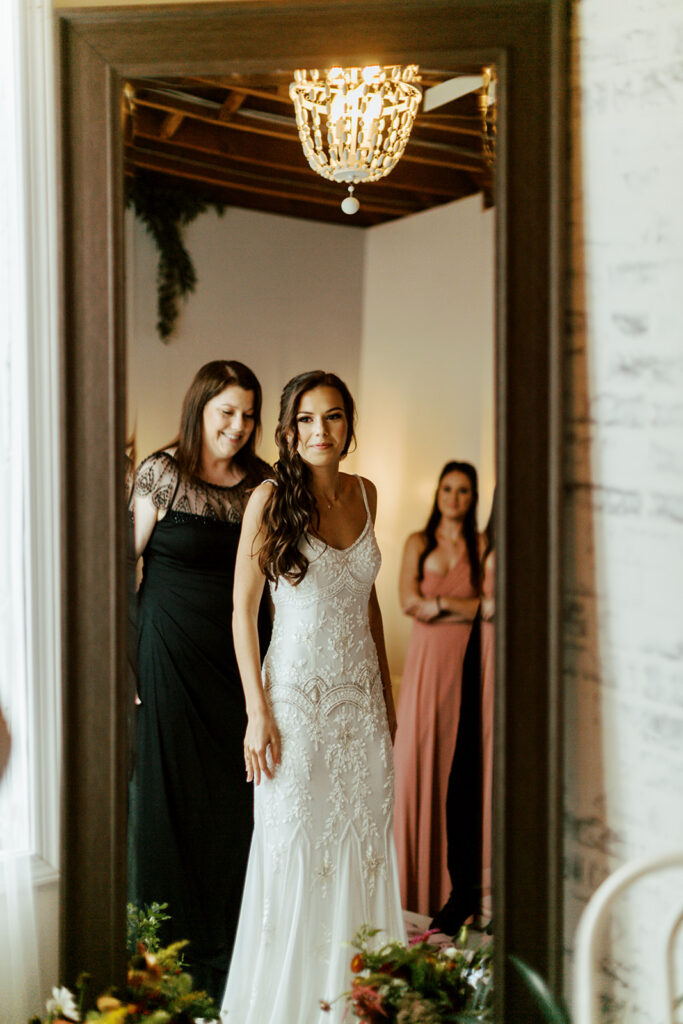 "What made our wedding unique was how close we both were with each other's families. We had been together 9 years before the wedding. Our families watched us grow up together. Going to college, navigating a long-distance relationship, moving in together, buying a house together, and adopting two kittens together. To celebrate our love with everyone at the same time was such an amazing experience. It was like our [extended] families knew each other without having even met."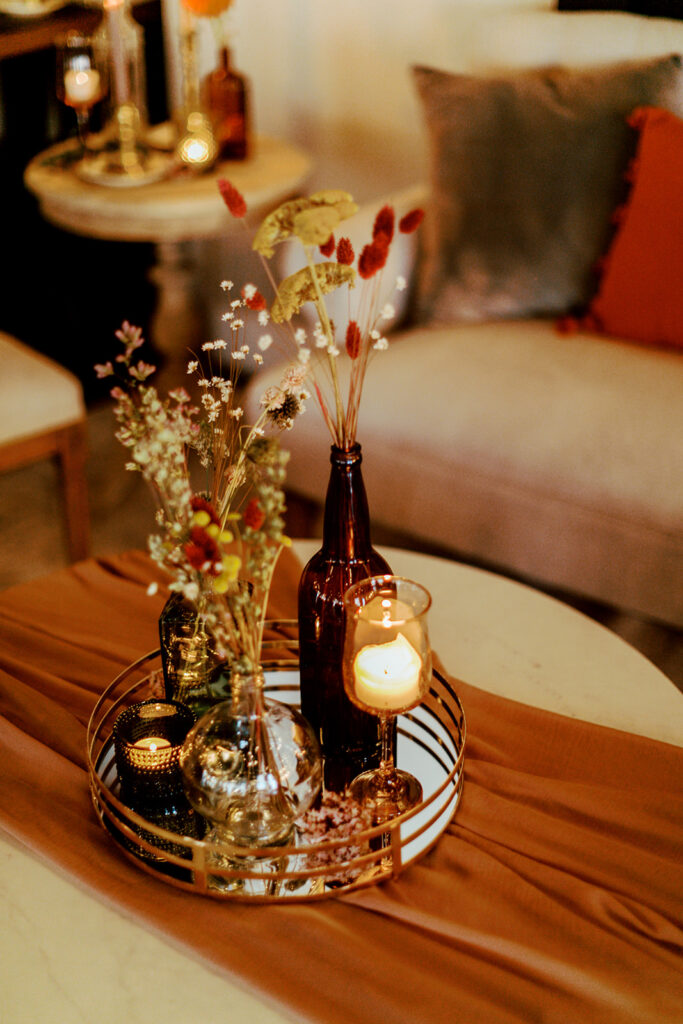 The Scoop
Bride: Kelsey, 25, Graphic Designer, Virginia Creative Group
Groom: Benjamin, 27, President, Grapewell Stormwater Consulting, Inc.
Wedding date: September 5th, 2021
Number of guests: 90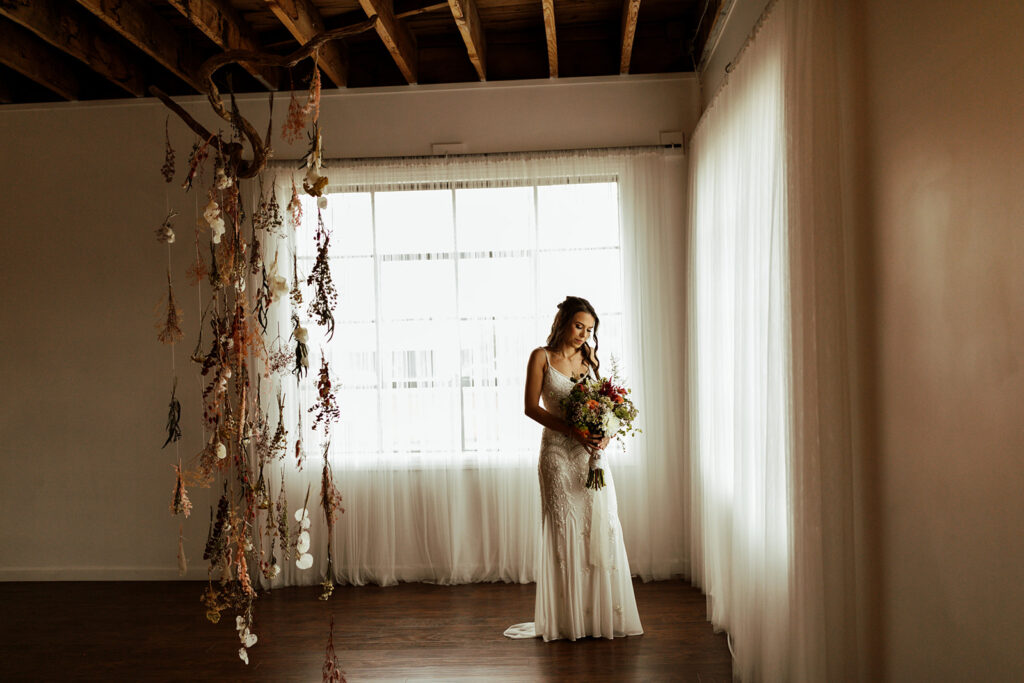 "Benny is Jewish so it was special to incorporate some of his family's traditions into the wedding. He broke the glass after the ceremony and everyone danced the Hora. All the flowers were grown by the mother of Benny's longtime friend and groomsman. Kelsey also created the altarpiece for the ceremony using dried flowers!"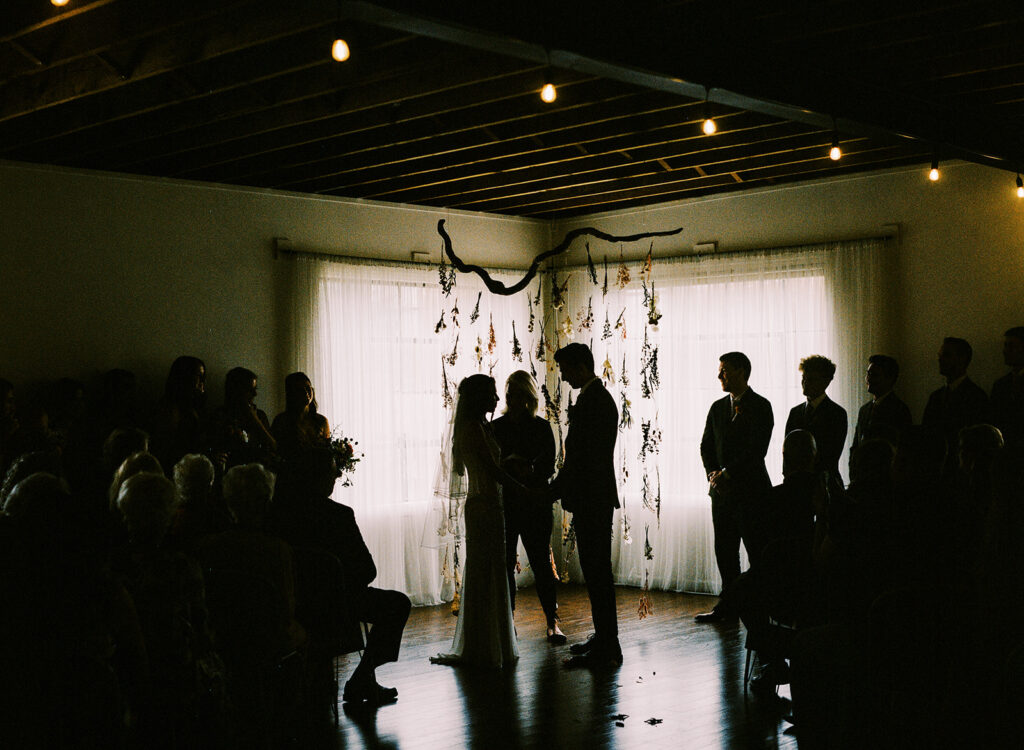 "The dress came from BHLDN. Kelsey wore a ring that was her late Mama Katie's. There was a handkerchief that had been passed down from Benny's family and was wrapped around the bouquet. Kelsey's maid of honor, Karisa, gifted Kelsey two small photos of her Mama Katie and Poppy that were also attached to the bouquet."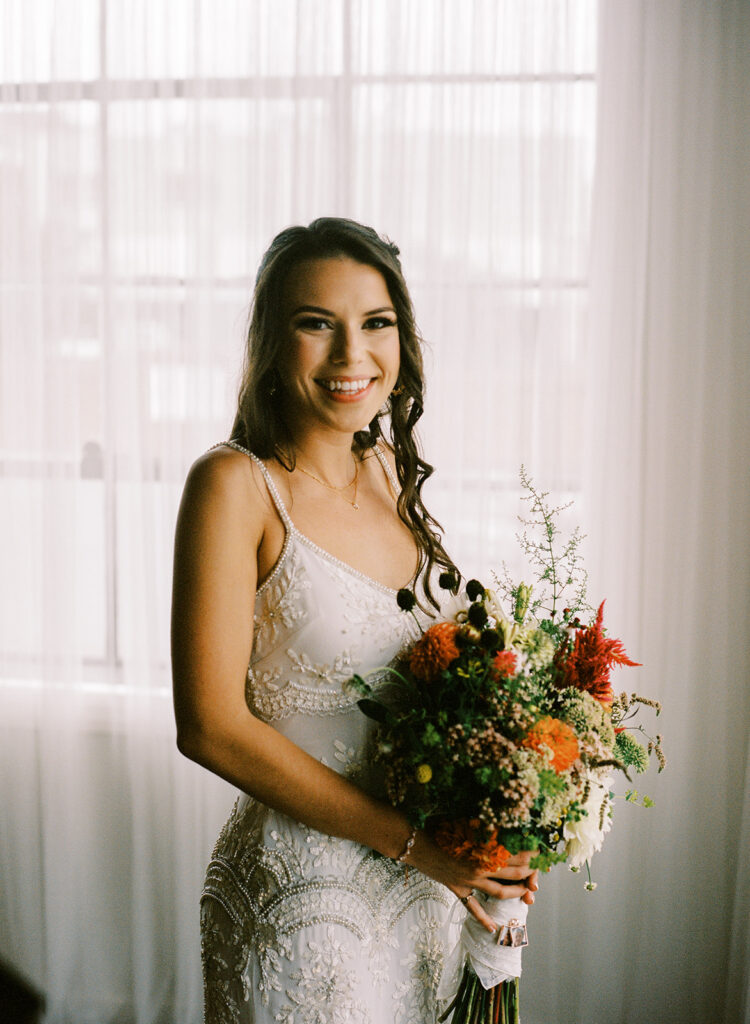 "We didn't have one specific color that we wanted to focus on. Kelsey is a graphic designer and loves how different colors complement each other. Our wedding theme was slightly boho with a touch of elegance. We really wanted our guests to feel comfortable in our venue."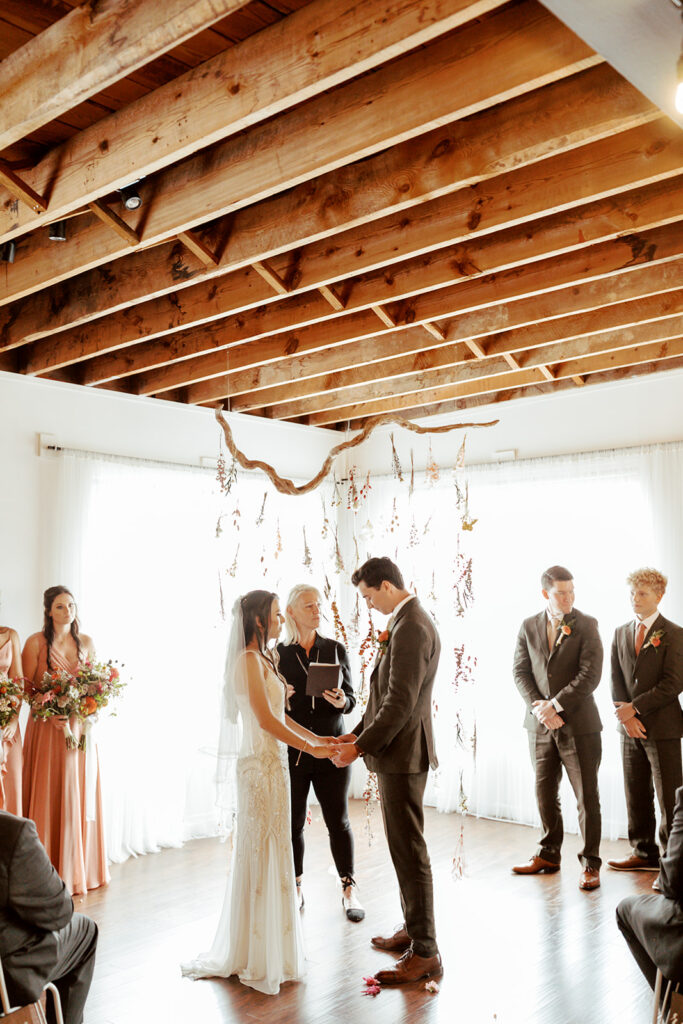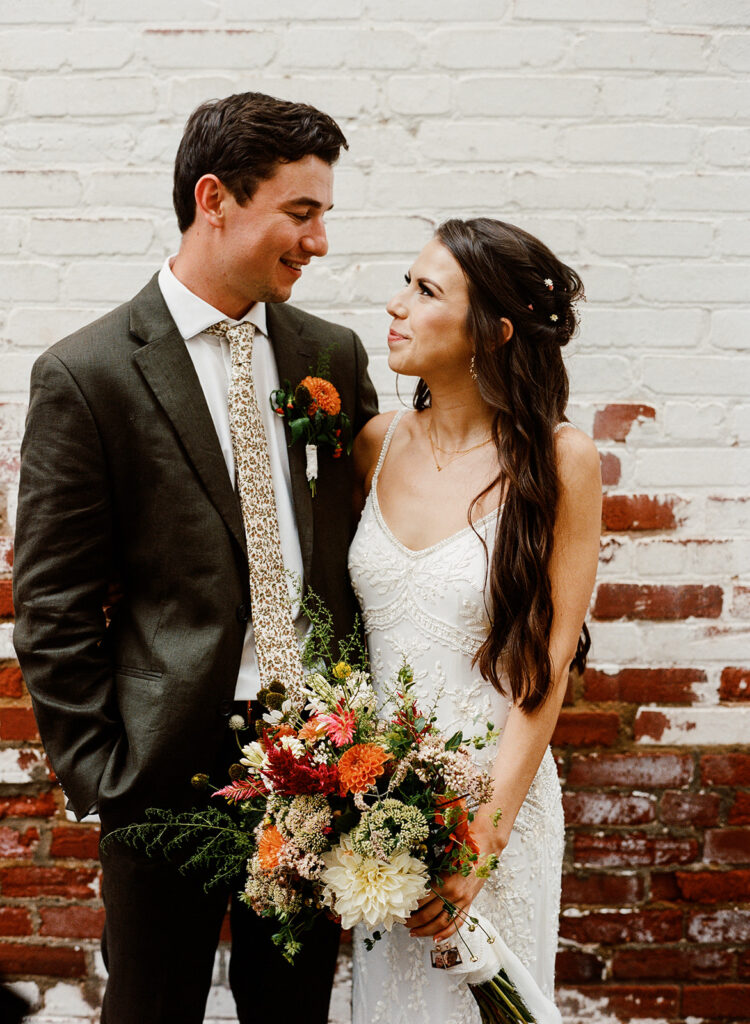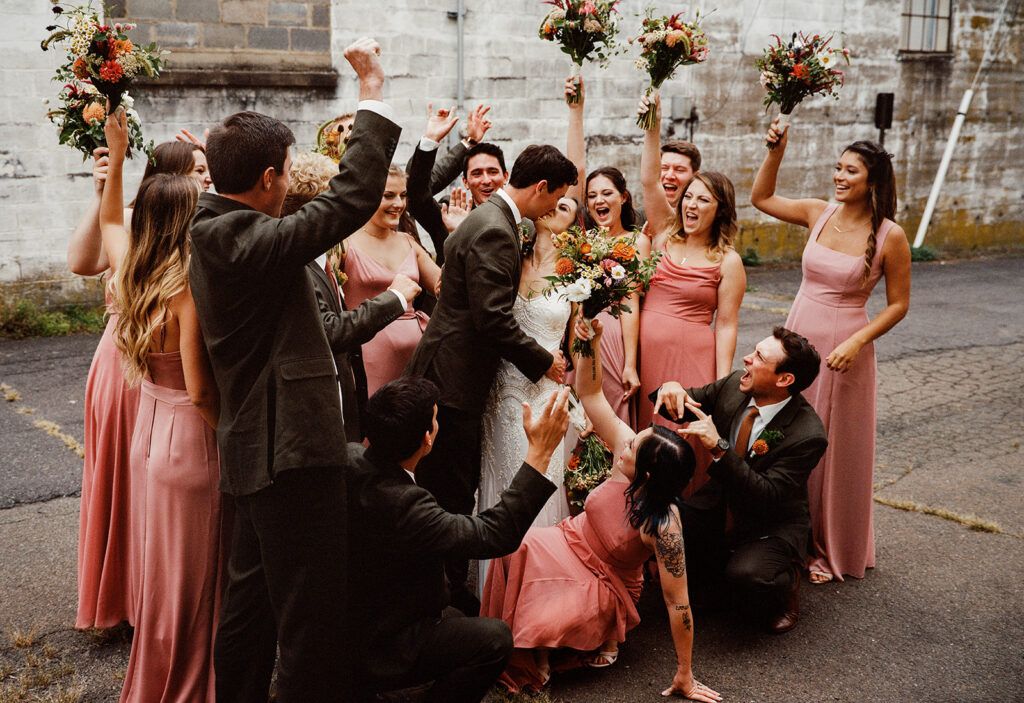 "We had never been to Culpeper before visiting the venue. We loved the small, hometown feel that the town had. As soon as we visited The Refinery, we knew it was the one. We loved the plants and the decor. The owner met with us and was so sweet. We just felt so comfortable and knew it was where we wanted to get married."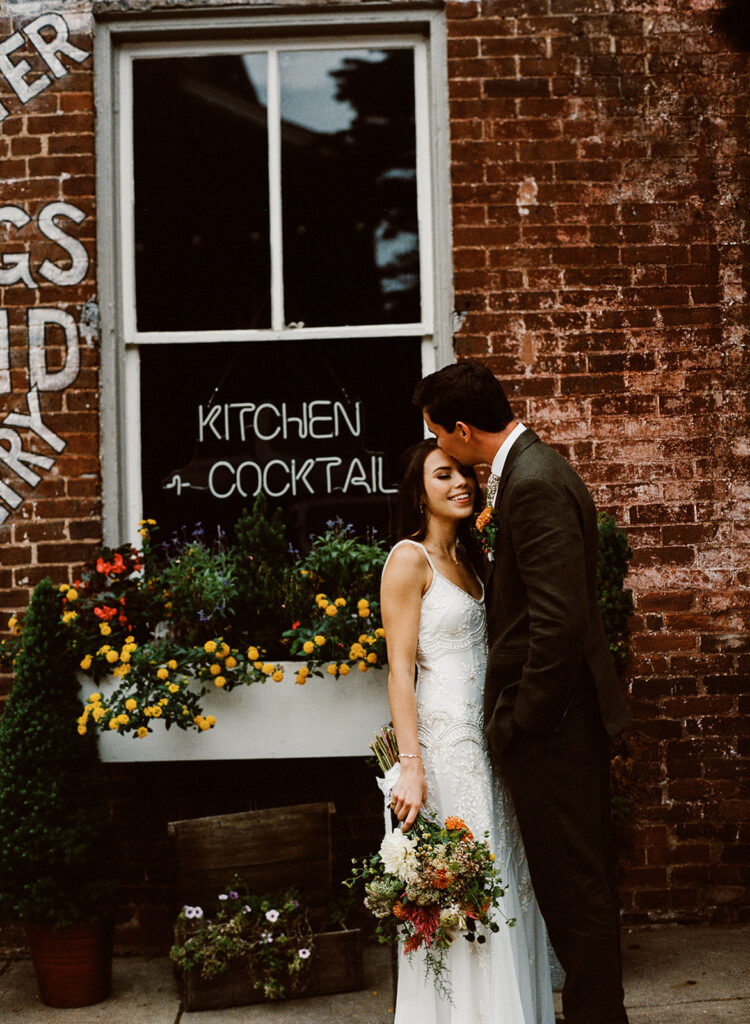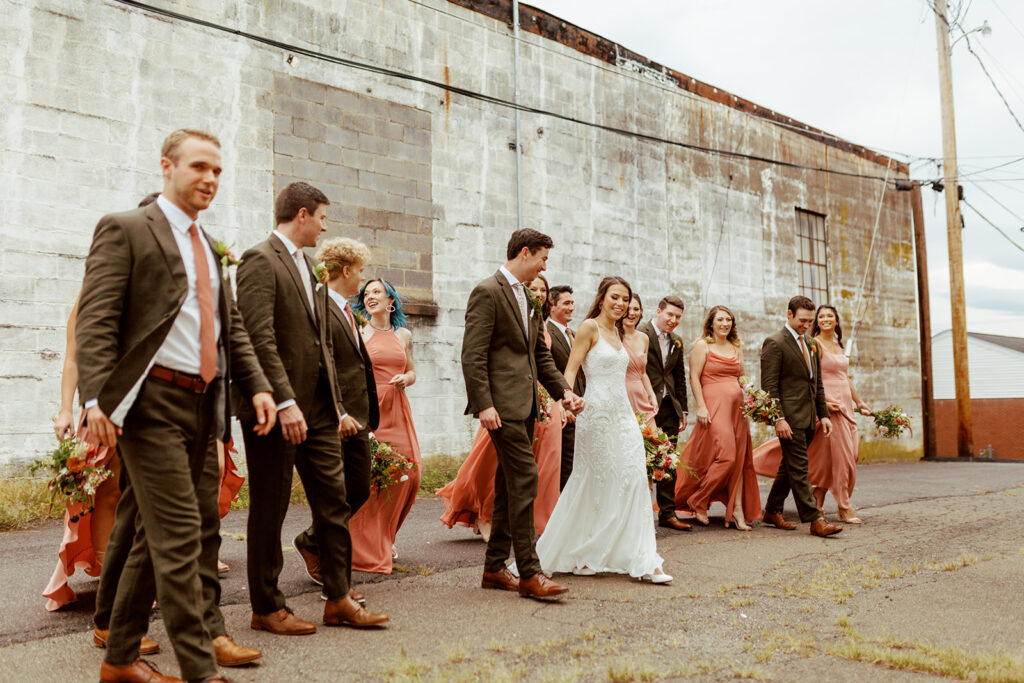 "Our grandparents were the most special guests. The ones who were physically there and the ones who were there in our hearts. We love them all so much. Benny's Grandma Arlene gave a heartwarming and hilarious speech at the wedding reception. Kelsey's grandma (Mama Katie) absolutely adored Benny. She passed away from cancer in 2018. The following year, they took a trip to Cape Cod to spread her ashes. It was her favorite place in the world. That was the same trip when Benny proposed."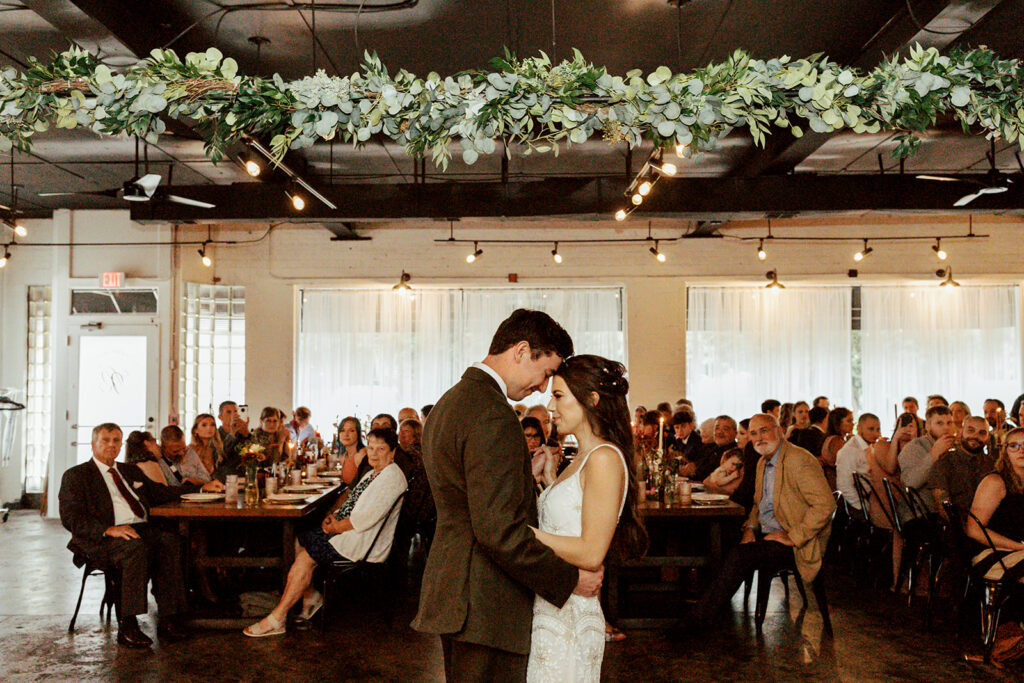 "We didn't have any special inspiration. Both of us had only ever been to a handful of weddings so it was difficult to plan without much experience. We are so thankful for our wedding planner."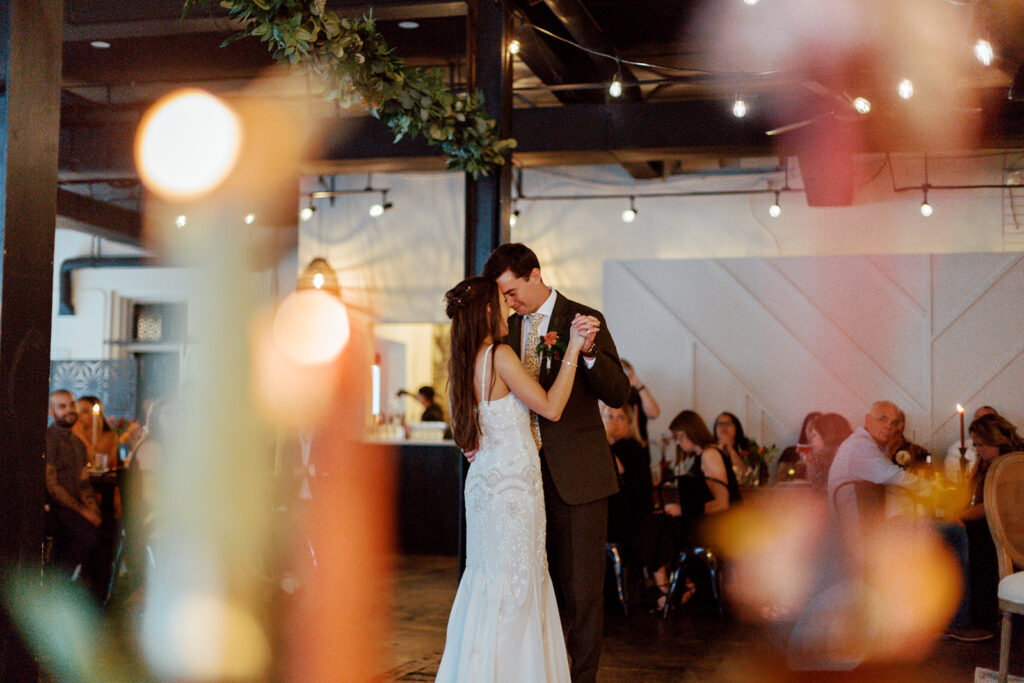 Kelsey and Ben leave us with these thoughts, "The day goes by so fast. Take in every moment and enjoy it. As for advice, choose vendors that you like and trust. They are with you the whole day. We had an amazing support system of vendors and it allowed us to relax and have the best day of our lives."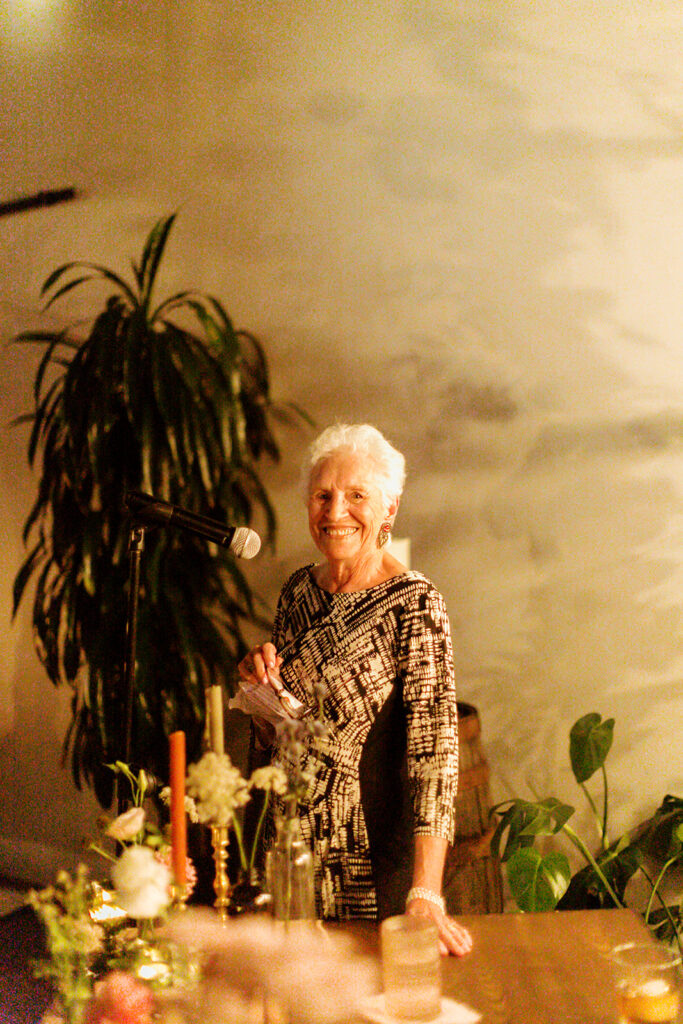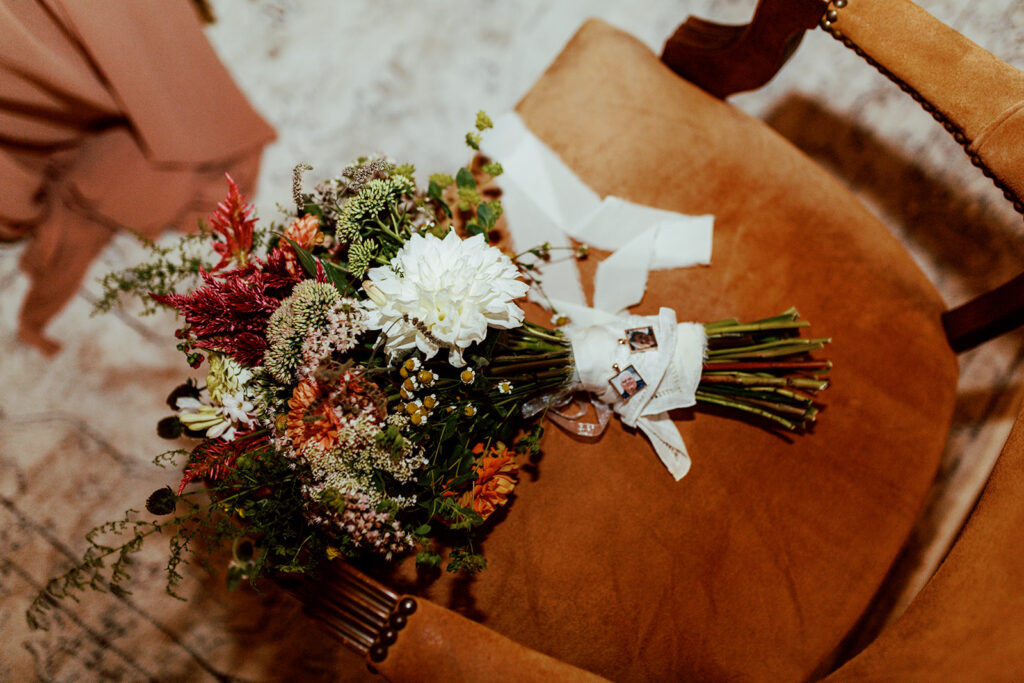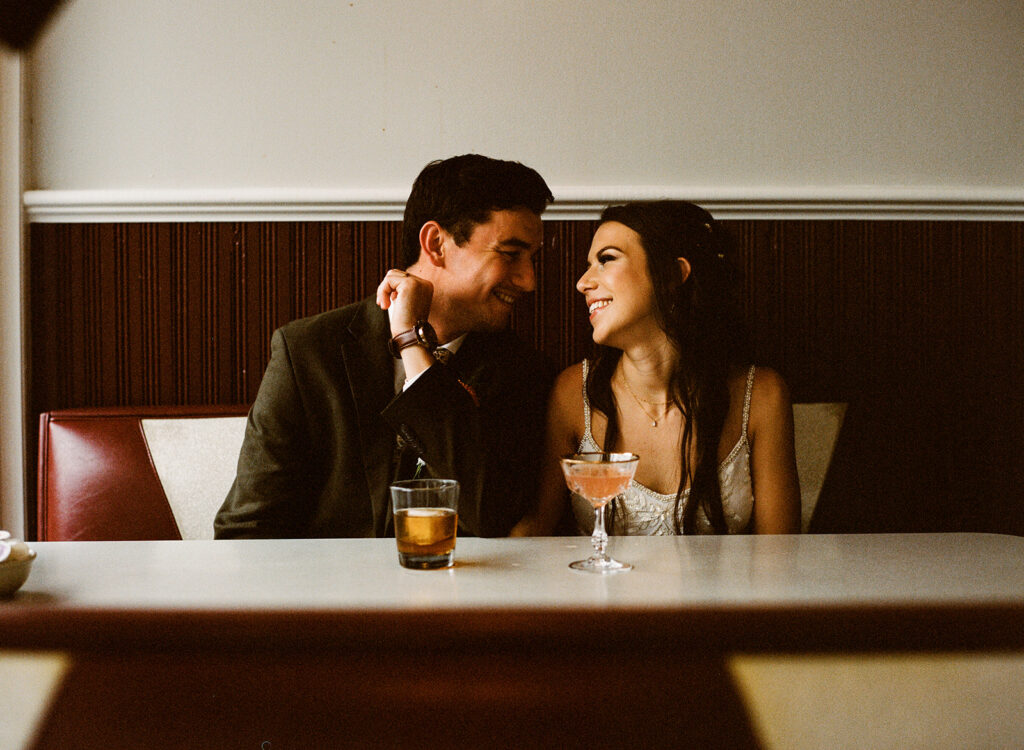 Vendor Credits
Venue: The Refinery, 540-219-1559, Culpeper, VA
Photographer: Margaret Wroblewski Photography, 202-455-6692, Washington, DC
Consultant: Jes Frank Evens, 571-643-8506, Culpeper, VA
Day of planner: Joy Orr at The Refinery
Officiant: Gwendolyn Steele, 978-828-1070, Culpeper, VA
Gown & Veil: BHLDN
Shoes: Macy's
Hair: Salon Emage Day Spa, 540-341-4052, Warrenton, VA
Makeup: Gypsy Sol Makeup Artistry, 443-722-2305, Sykesville, MD
Bridesmaids' dresses: David's Bridal, 410-799-7308, Glen Burnie, MD
Formal wear: Macy's
Invitations: Minted
Flowers: Bee Haven Flower Farm – Patty Engler, Eldersburg, MD
Rental equipment: Bride and Joy – Jes Frank, 571-643-8506, Culpeper, VA
Catering: Serendipity Catering, 540-779-0388, Warrenton, VA
Music: DJ Gbaby – Level Up Entertainment, 833-426-3467, Charlottesville, VA
Cake: Cakebee – Sally Jasionowski, 571-308-3233
Where did you go for your honeymoon? We went to Maui, HI and stayed in AirBnBs all over the island