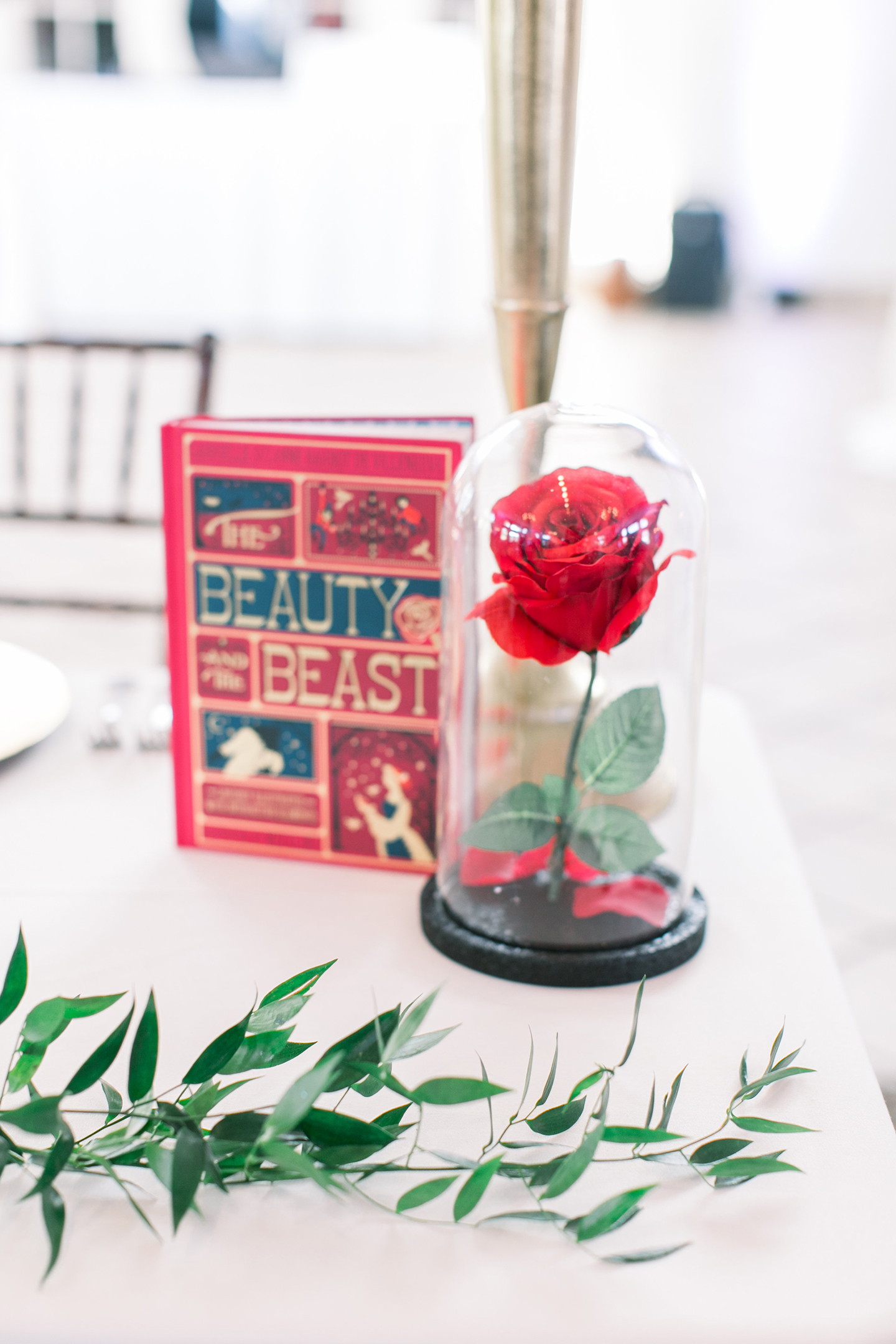 Happy Wedding Wednesday, friends! Today I have a subtly and beautifully themed Beauty and the Beast wedding to show you!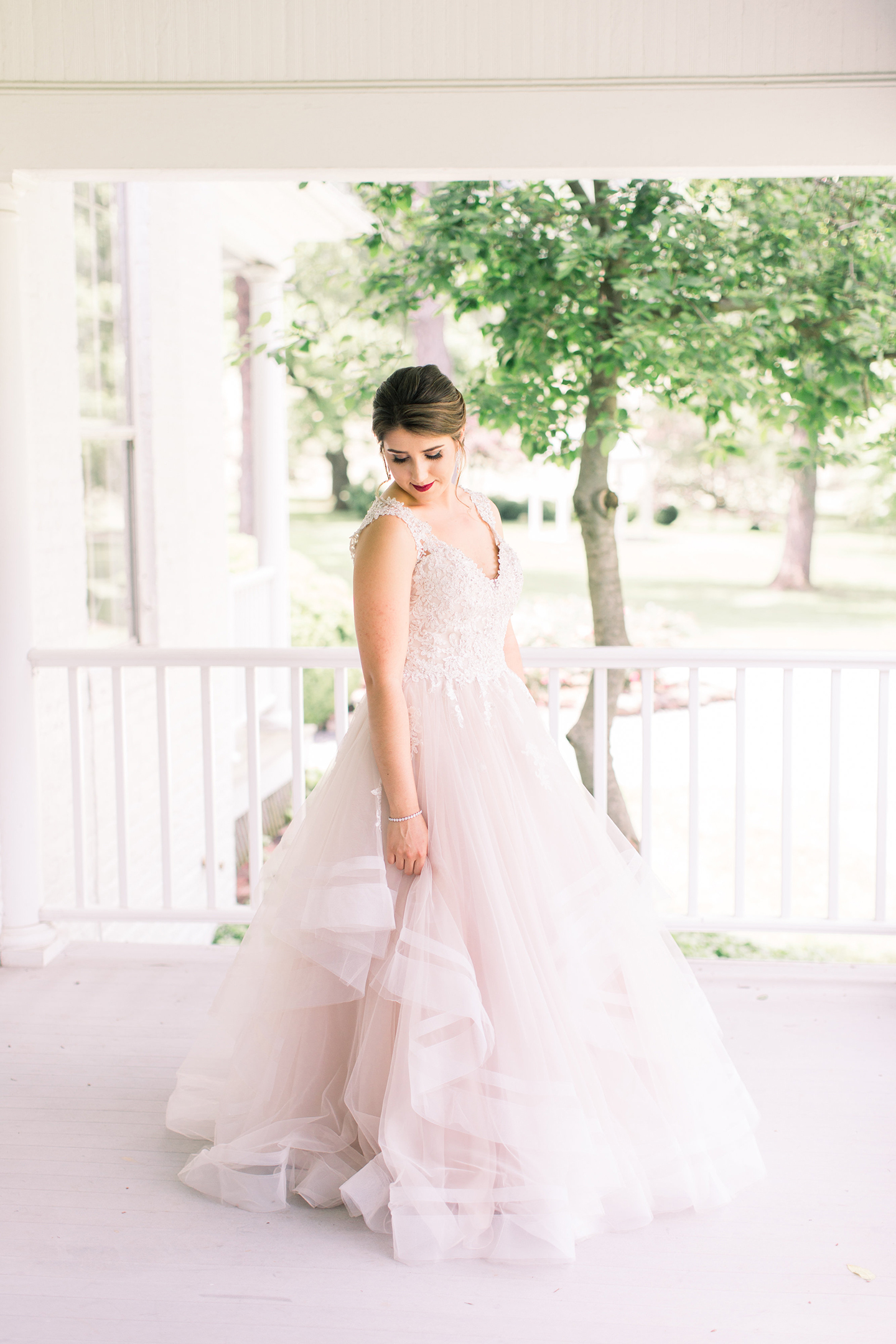 Kimberly, the bride, is self admittedly "a little" Disney obsessed so she brought that love into the decor of her big day with candles, candelabras, books, teapots, and teacups! Her groom, Rob, even proposed to her at Disney World!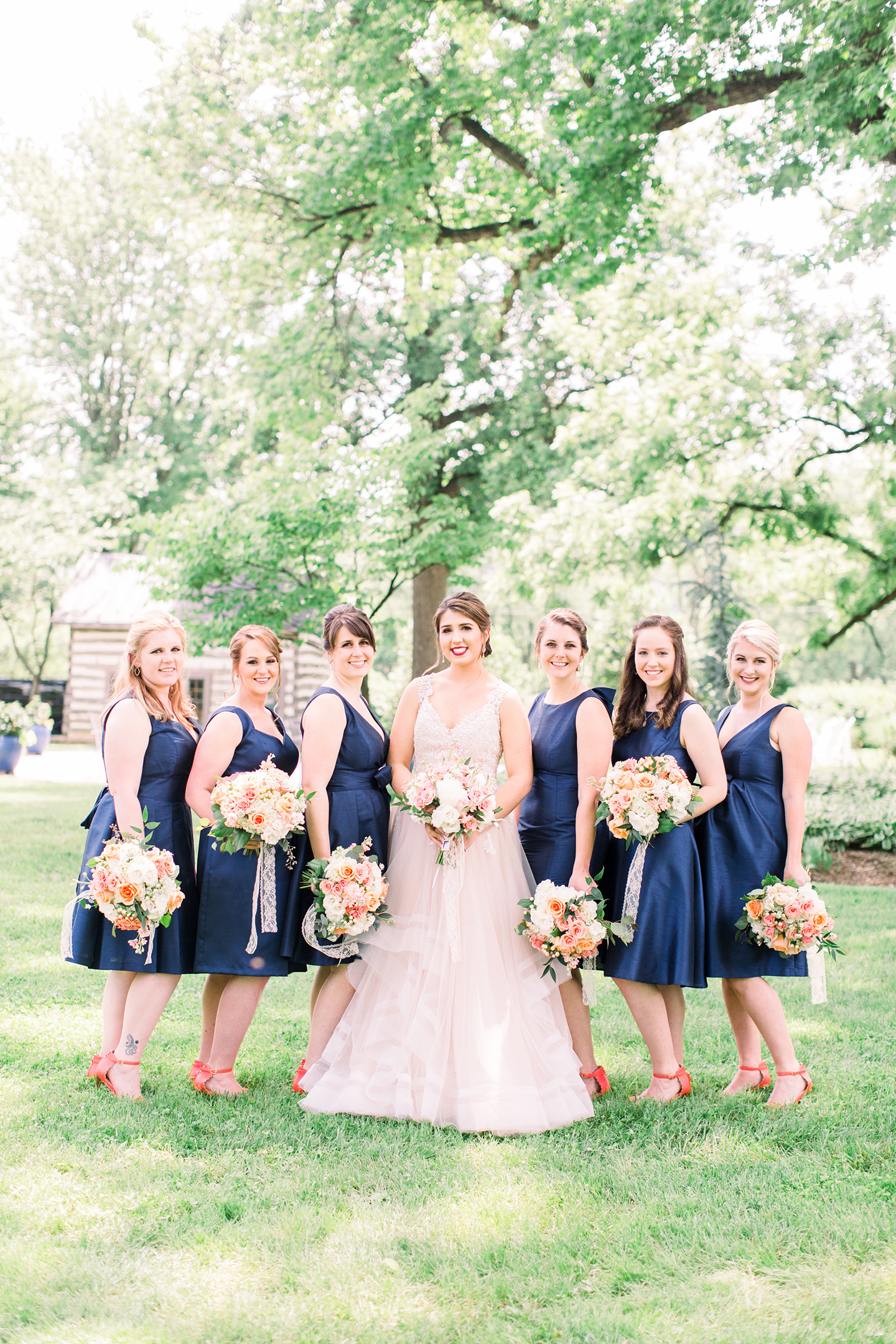 Her gorgeous light blush gown looked perfect next to her bridesmaids navy knee length dresses.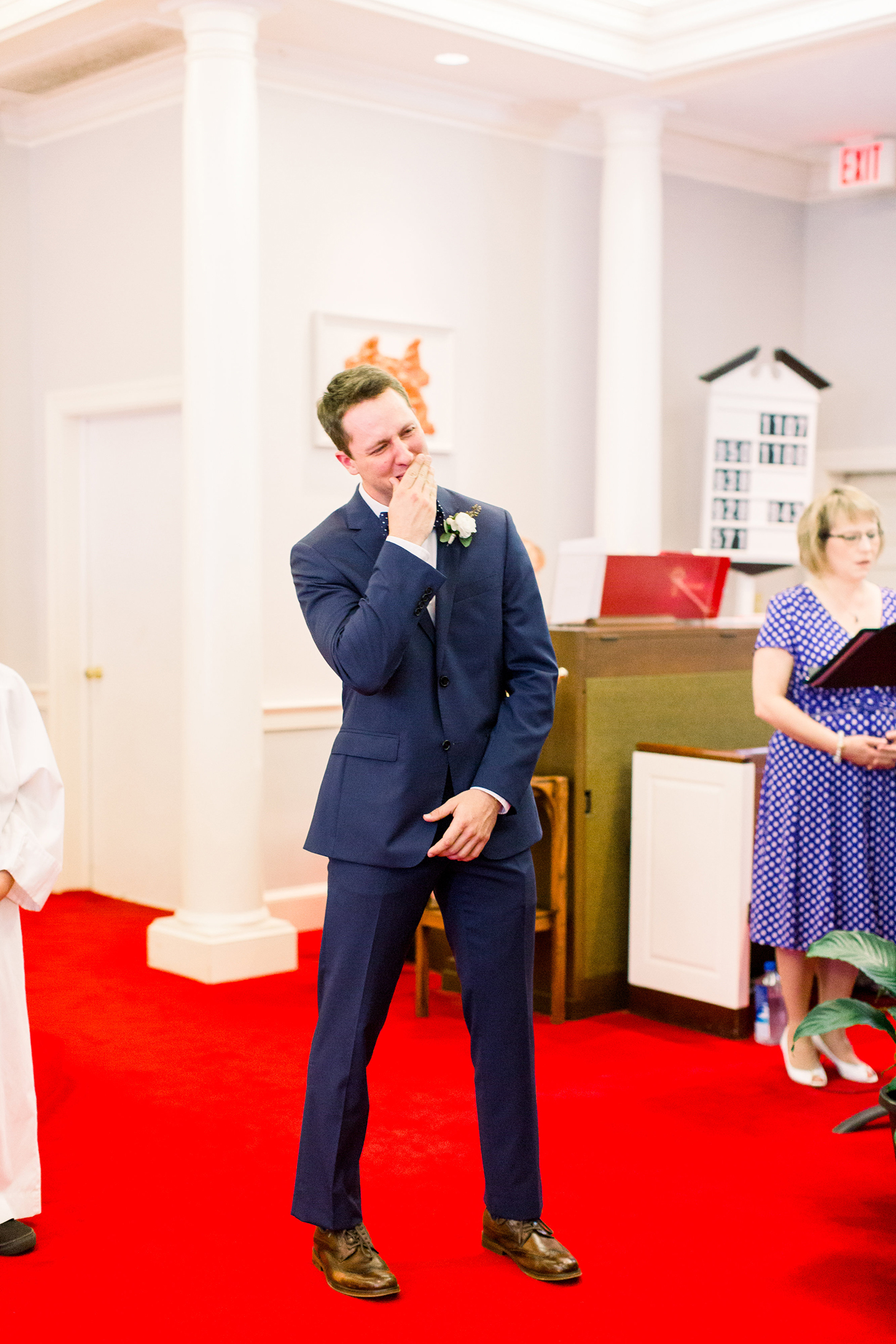 Their ceremony took place inside Saint Stephen the Martyr Church and Rob could barely hold it in when he saw Kim for the first time. Our hearts are melting!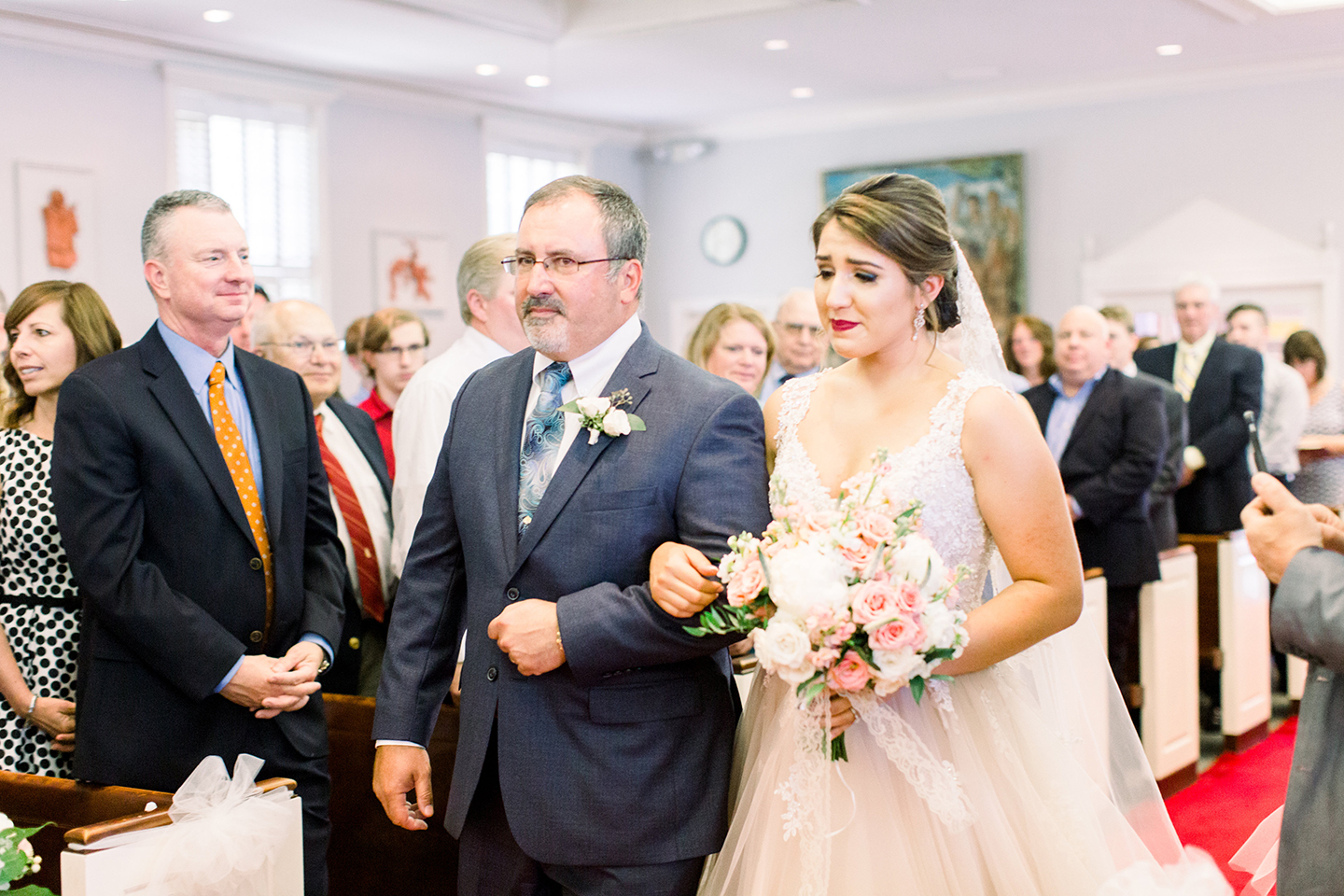 Kim was equally as moved to see him as her father walked her down the aisle.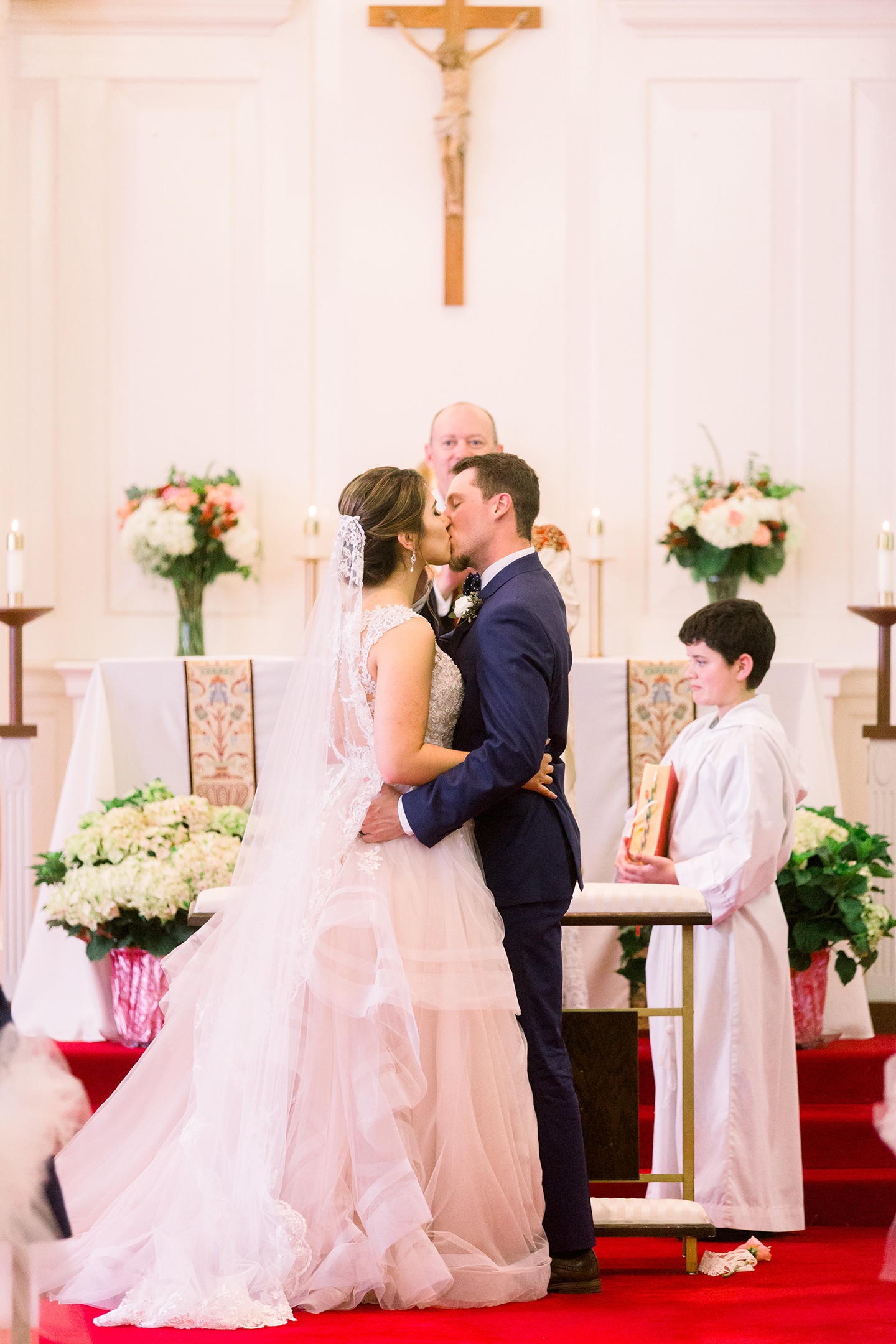 After a few tears, laughs, and special words, they were pronounced man and wife!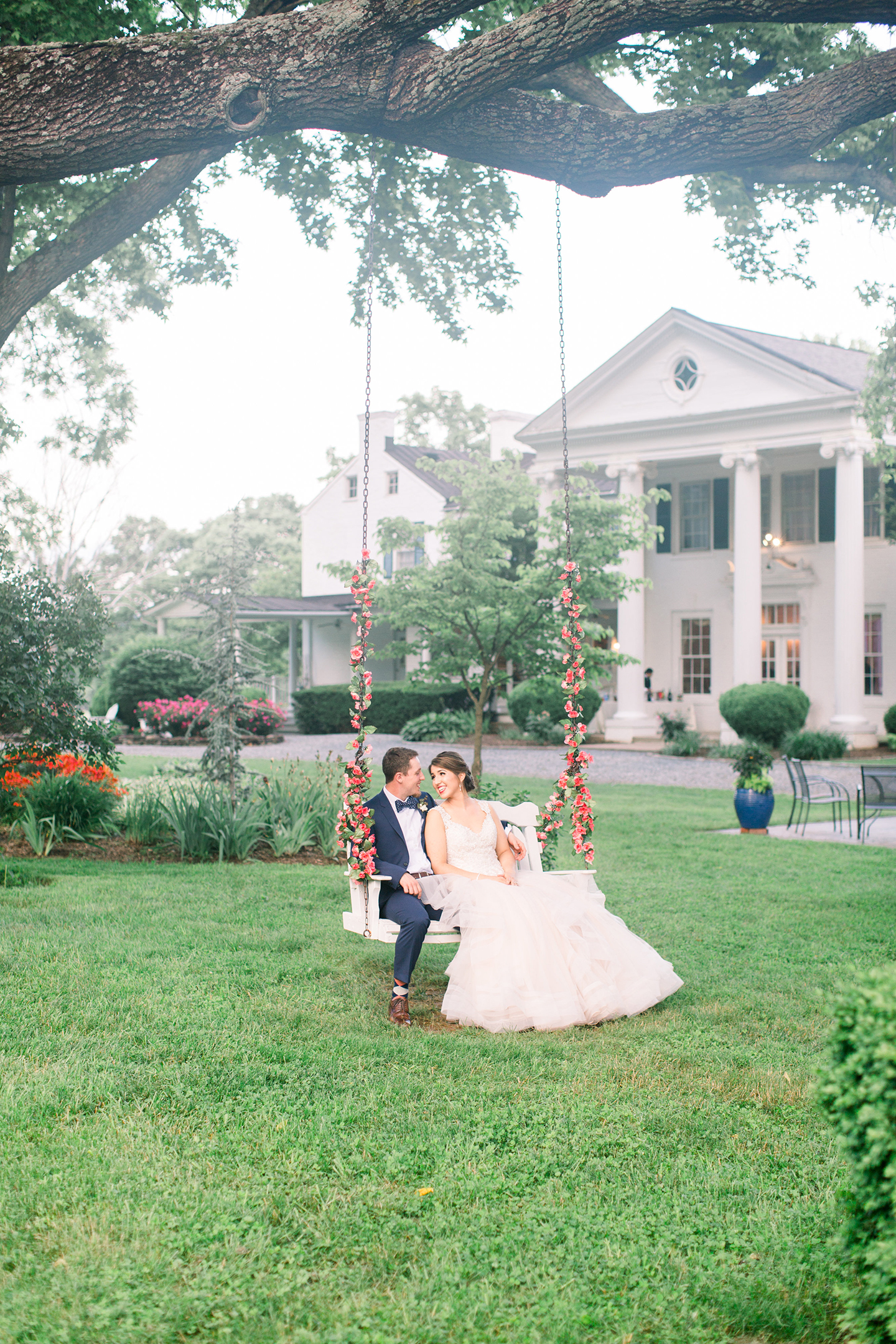 Their reception took place at the Historic Whitehall Estates which set the most perfect backdrop for their portraits!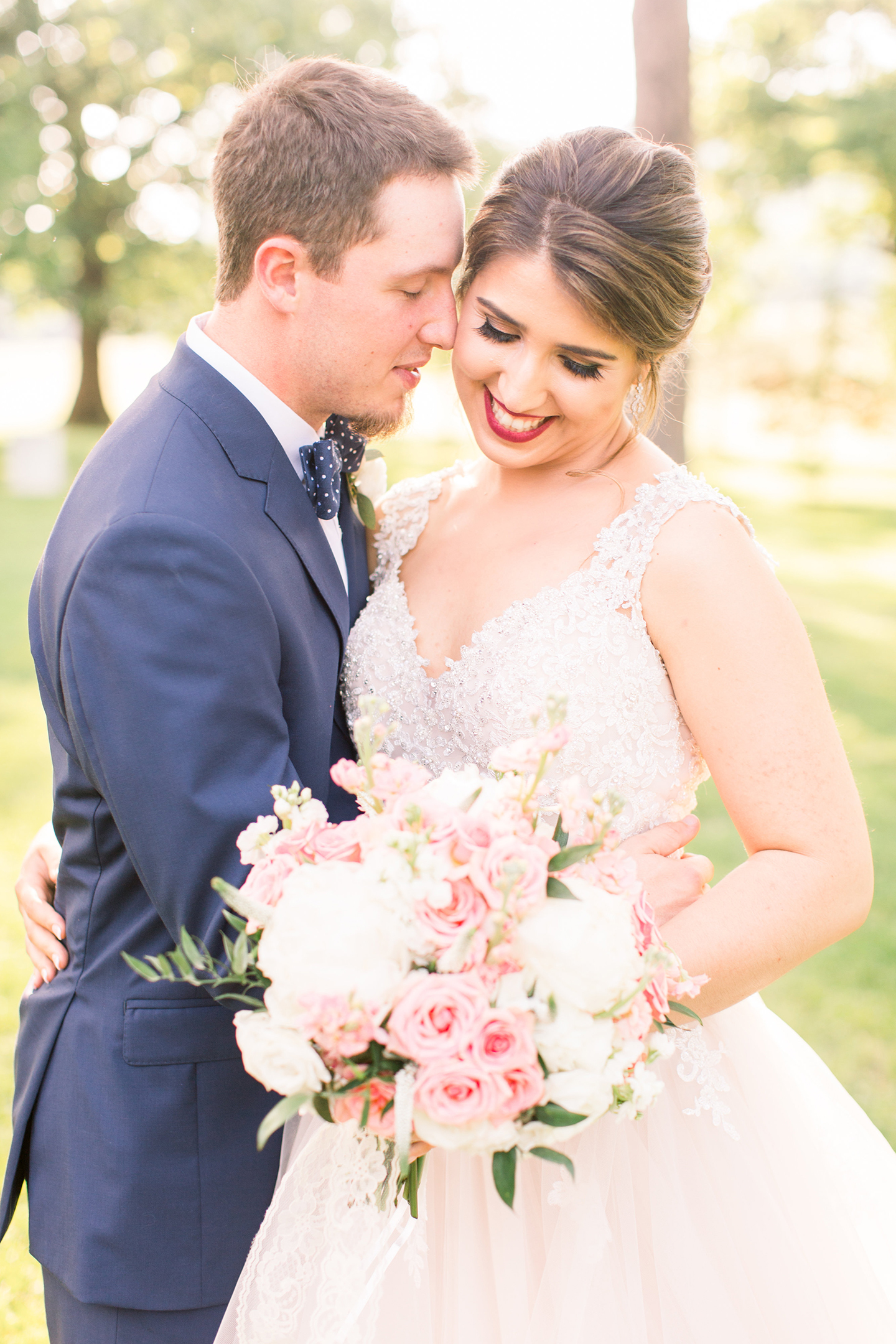 Ahhh pure bliss ?
And would you look at the back of Kim's gown…obsessed is an understatement!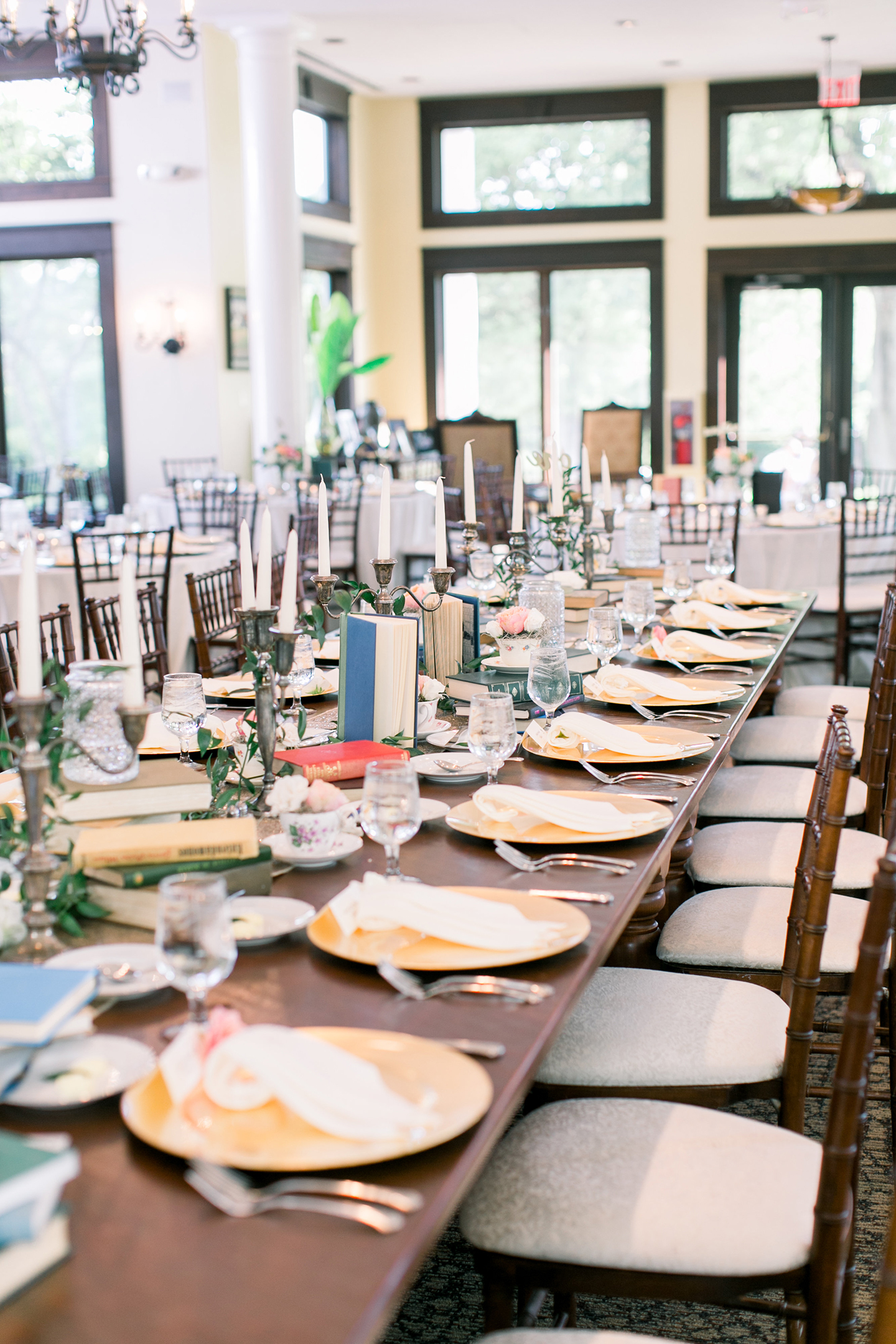 No detail went untouched for the reception! They even had signature cocktails called "The Beauty" and another called "The Beast!"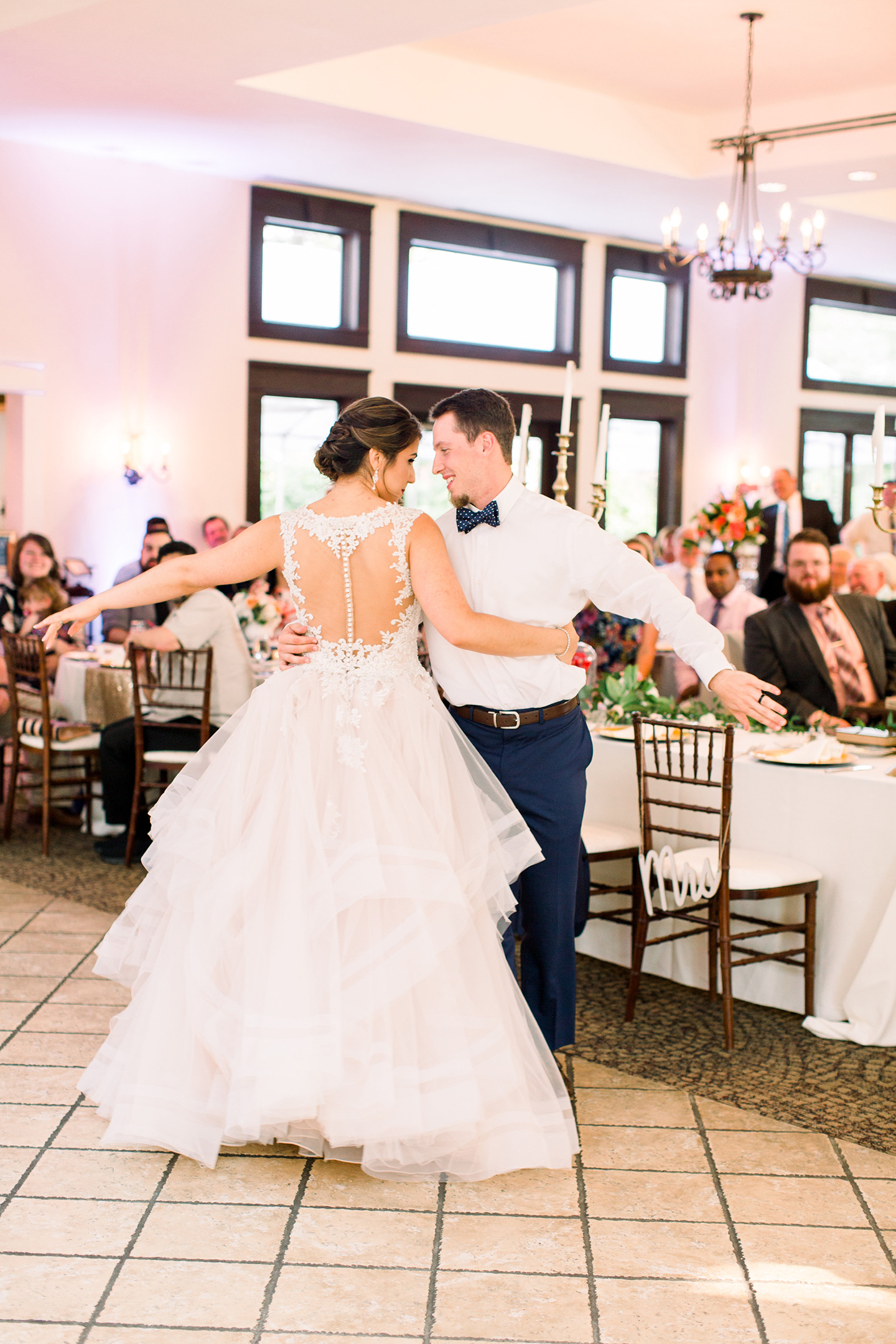 They kicked off the evening with an impressively choreographed dance and continued to dance the night away! Congratulations Kim and Rob!
From the Bride:
What advice would you give to a bride to be? "There will be many things that go wrong. In the end, you are there to marry the love of your life and that is all that matters. The imperfections make the night unforgettable. "
What was your favorite detail of the day? "Our first dance was my favorite detail. We got it choreographed to Perfect duet with Ed and Beyonce."
Photographer: Corrin Jasinski
Hair and Makeup: Ally Posey
Want to be featured on this weekly online blog? Just email us! Want to be featured in our printed magazine? Just email us! **Being on this online blog does not hinder or guarantee a wedding will be in the printed magazine, both are up to the discretion of the publisher, Angeline Frame. If your wedding has been chosen for print, she will reach out to you directly.** Thank you for following Virginia Bride Magazine! Stay tuned for more weddings and the best Bridal Shows in Virginia!