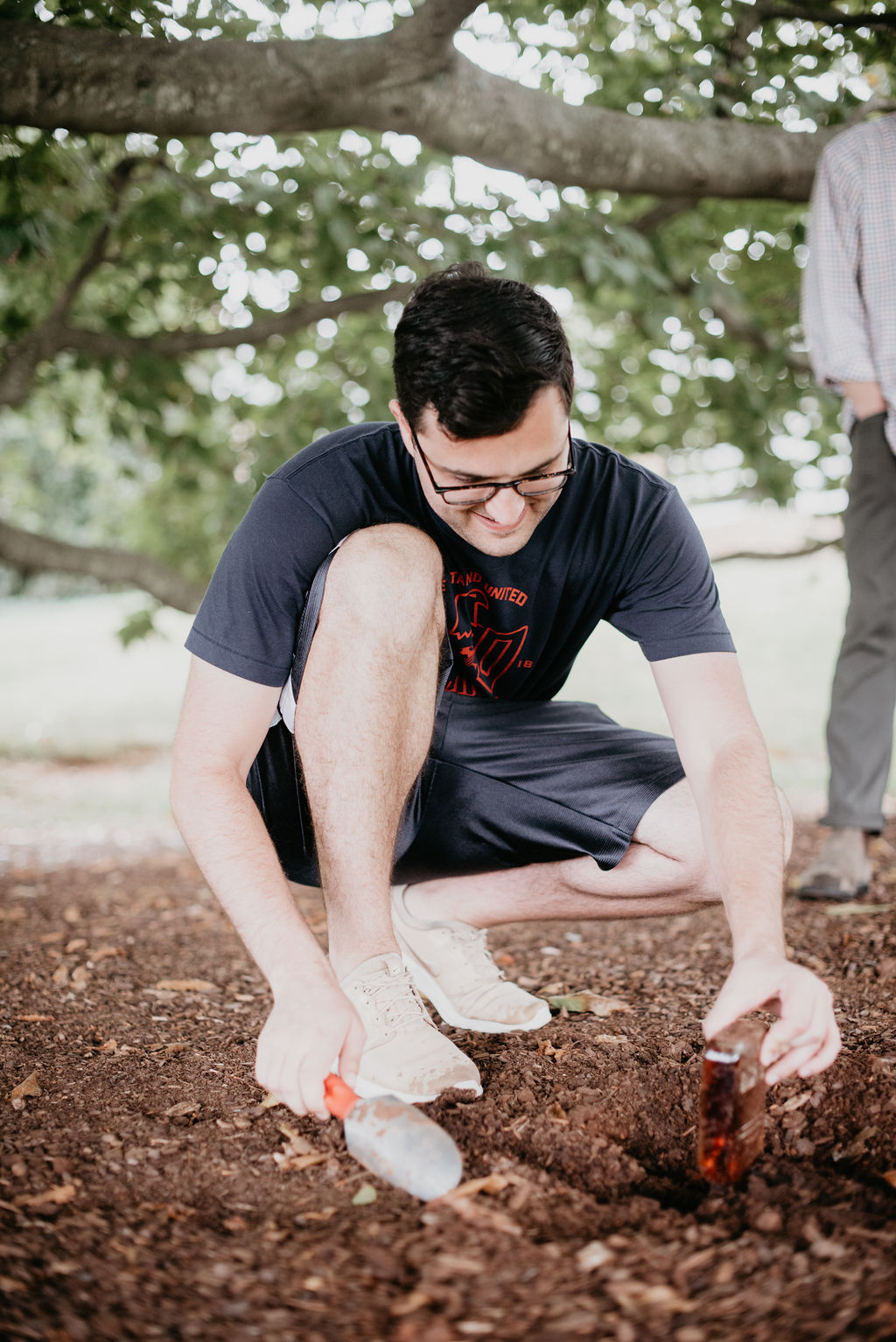 This is Matt and on September 8th of this year he headed out to the Farmington Country Club in Charlottesville, VA to marry his love, Lauren! But first, he had to dig up a bottle of whiskey they had buried a month prior. An old southern tradition that is said to keep the rain away on your wedding day.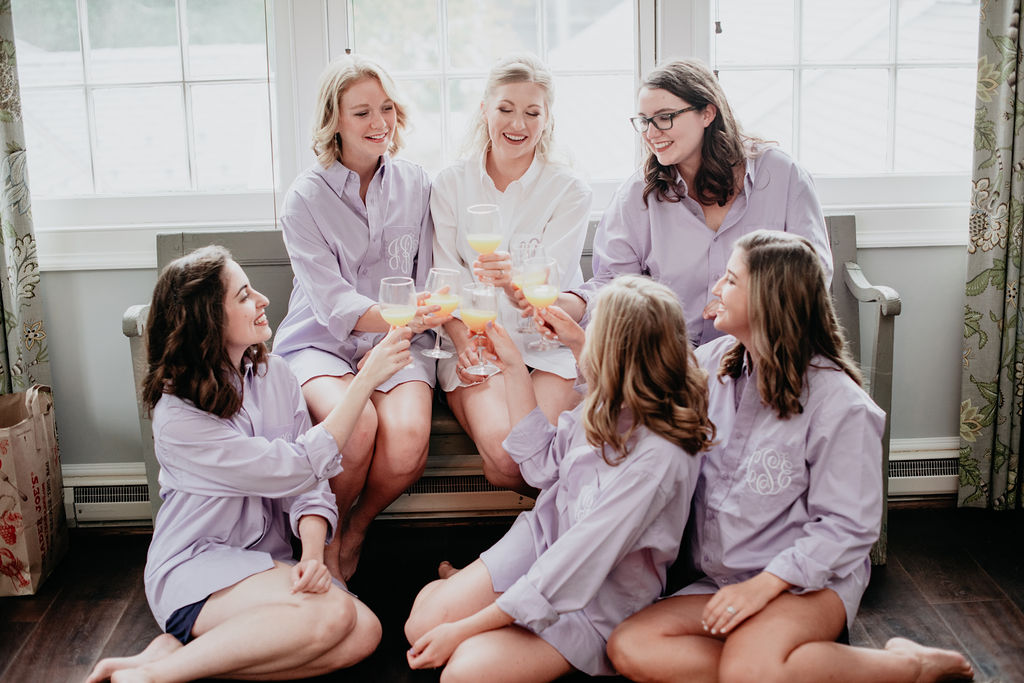 While he did that, Lauren and her ladies got ready inside with a different beverage…mimosas! My favorite!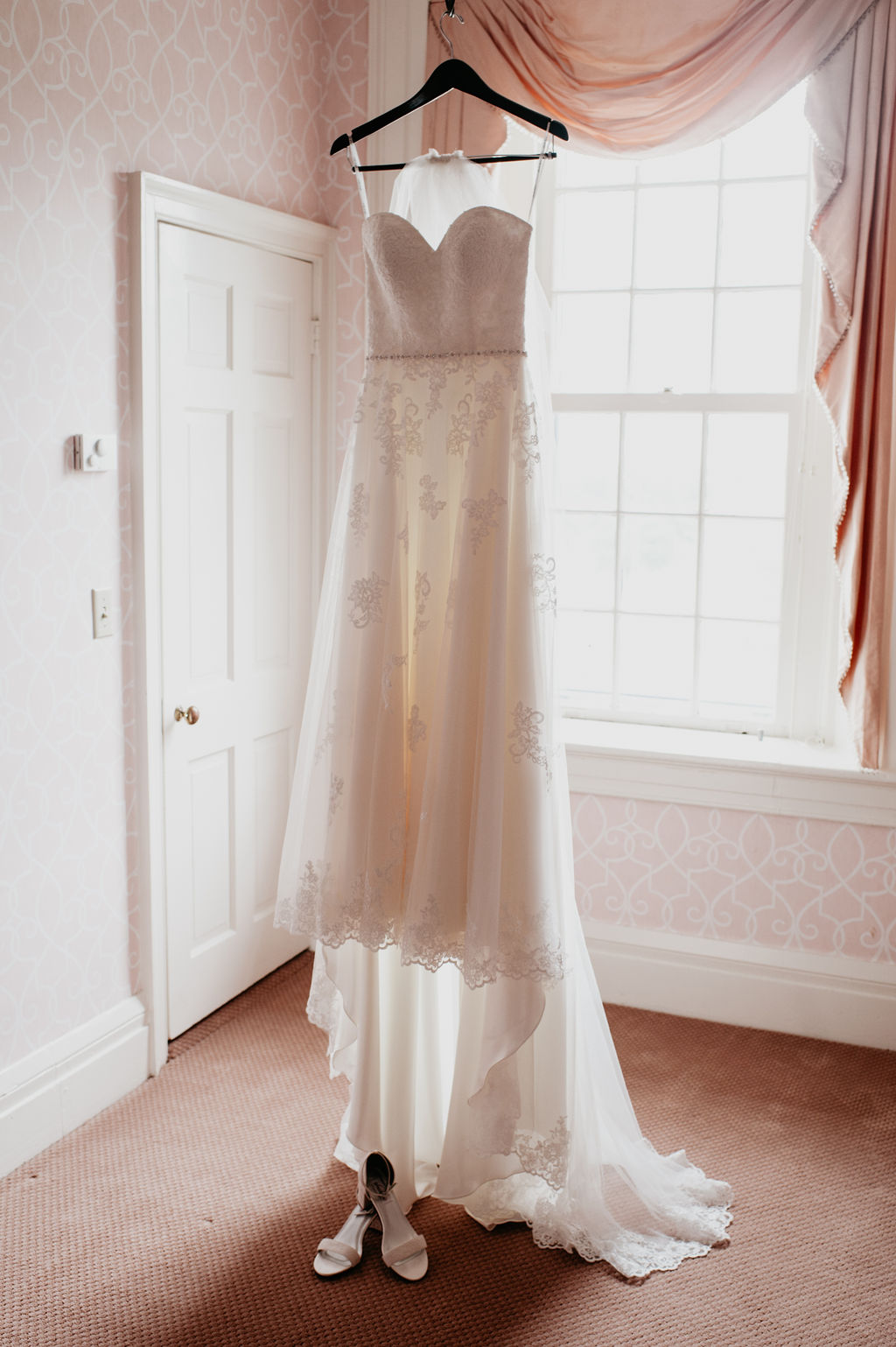 Lauren's dress was a beauty…I especially love the intricate lace hem.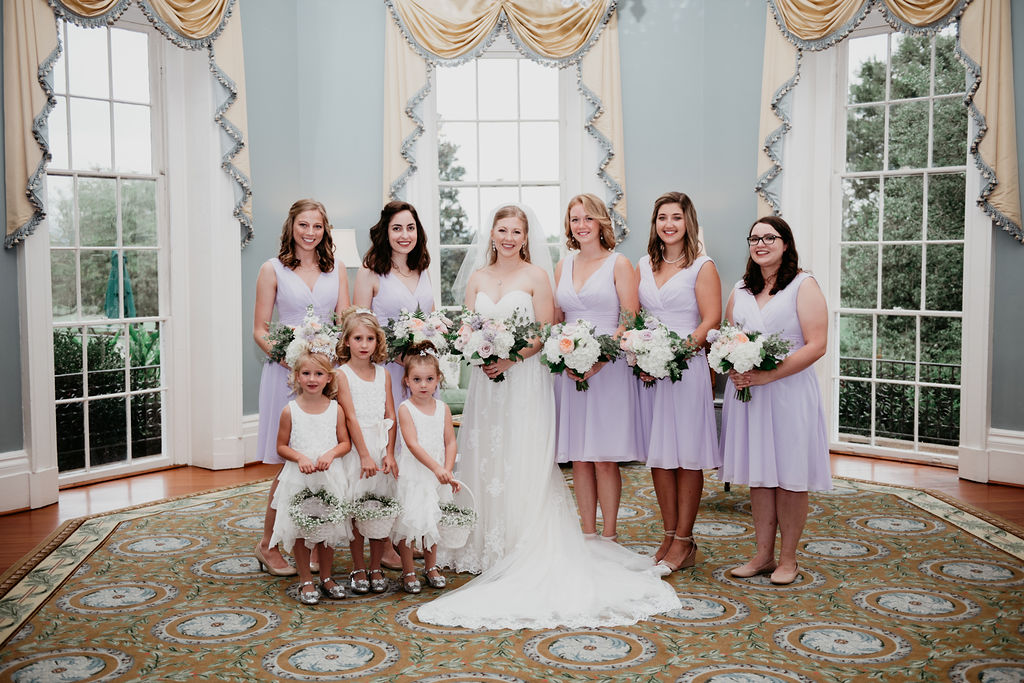 Once in it, it was time to walk down the aisle. Also, how cute are those flower girls?!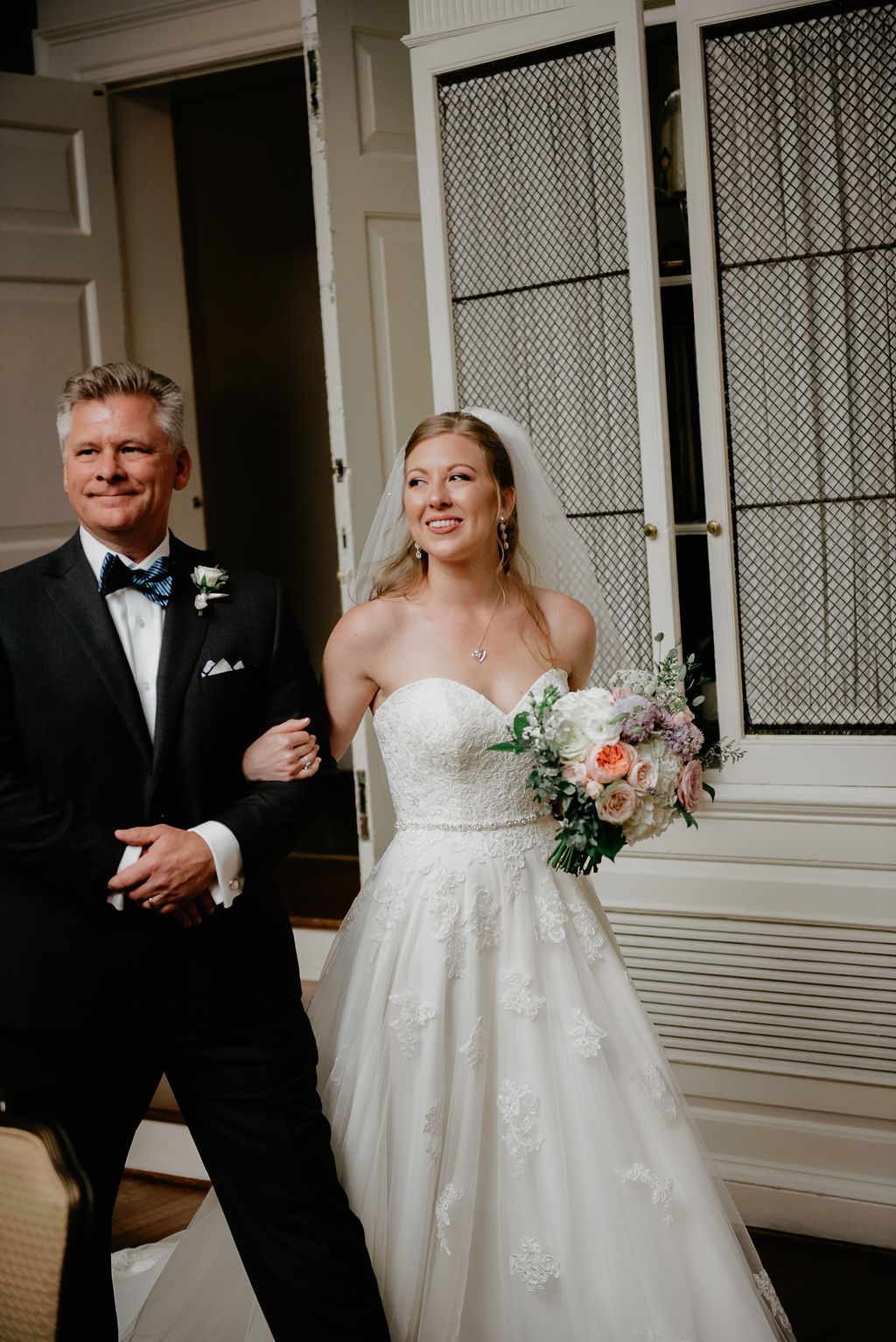 With her father by her side, she went to meet Matt at the alter.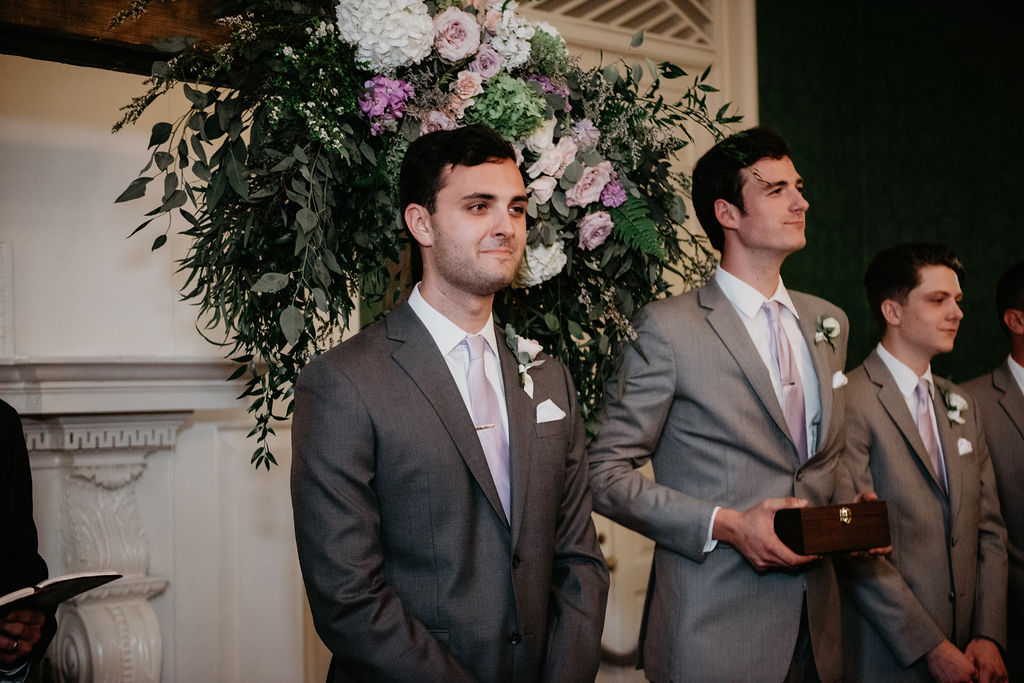 He looks smitten ?…so sweet!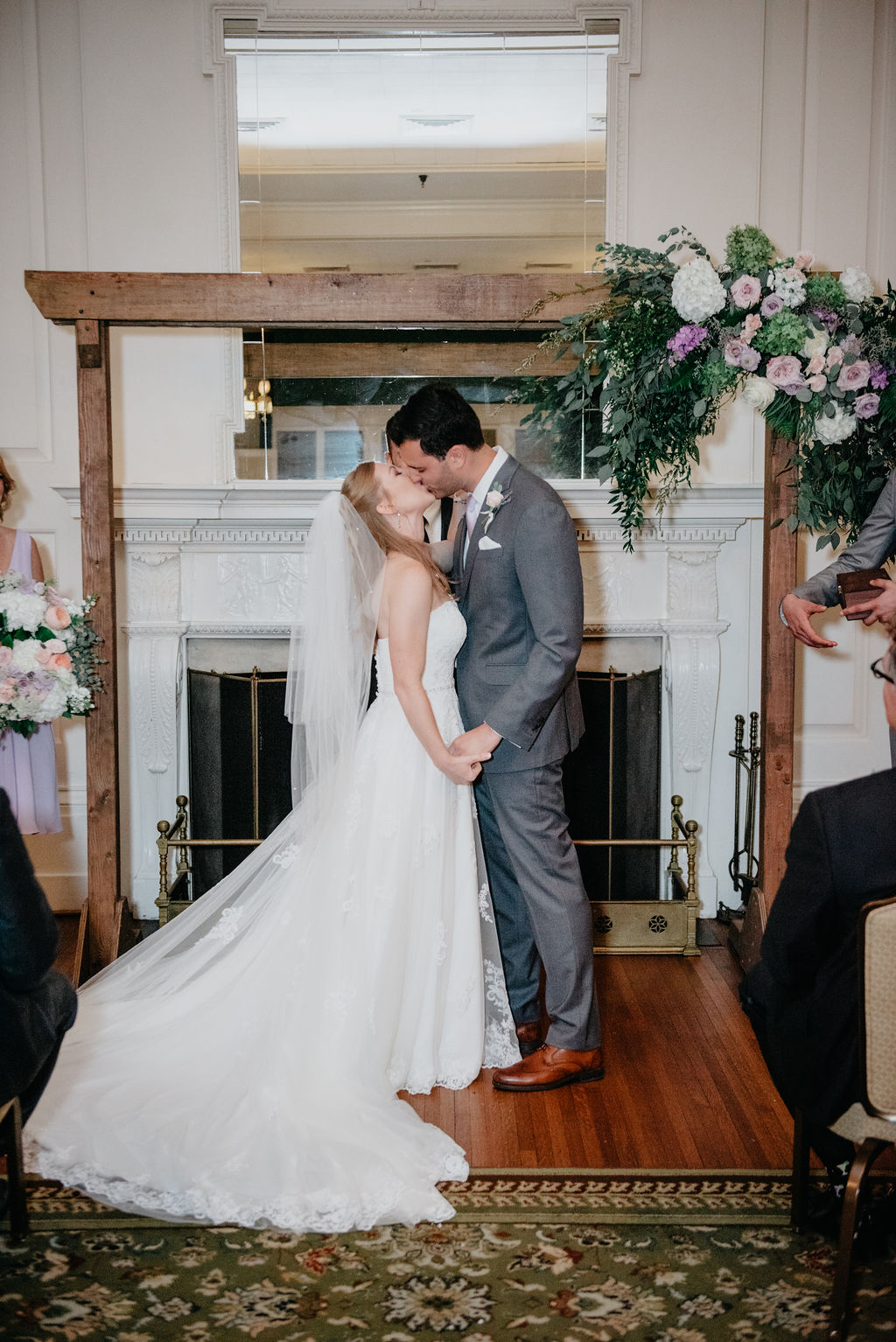 Together, forever and sealed with a kiss!
After the ceremony, the happy couple grabbed a few photos together.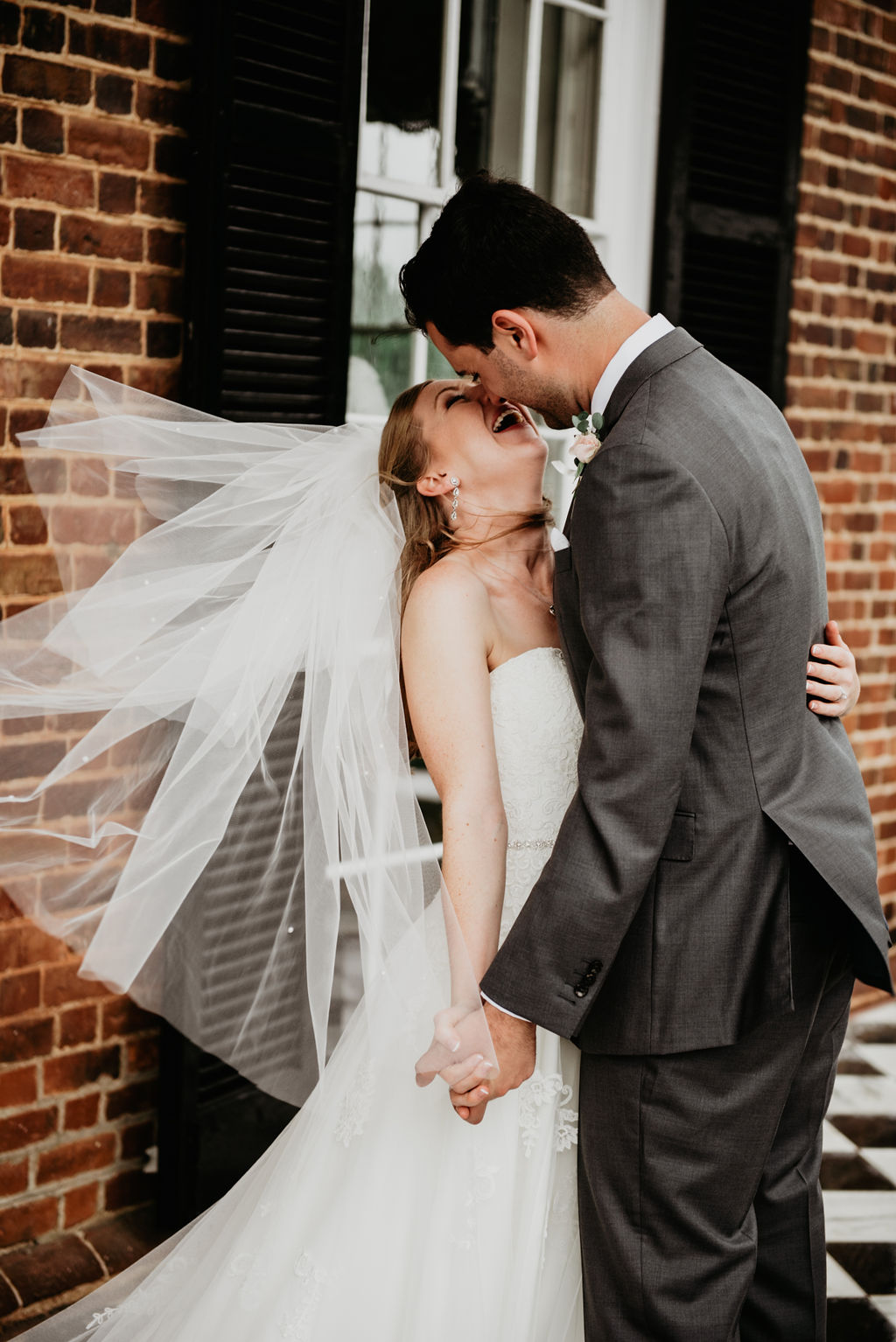 They laughed…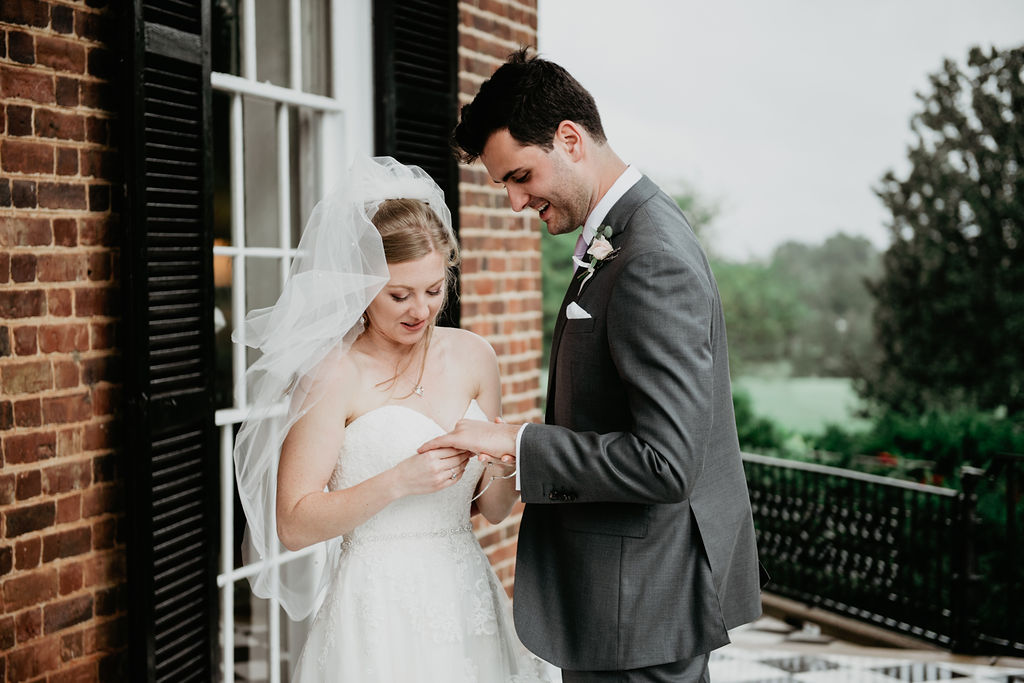 …and admired Matt's new bling ?.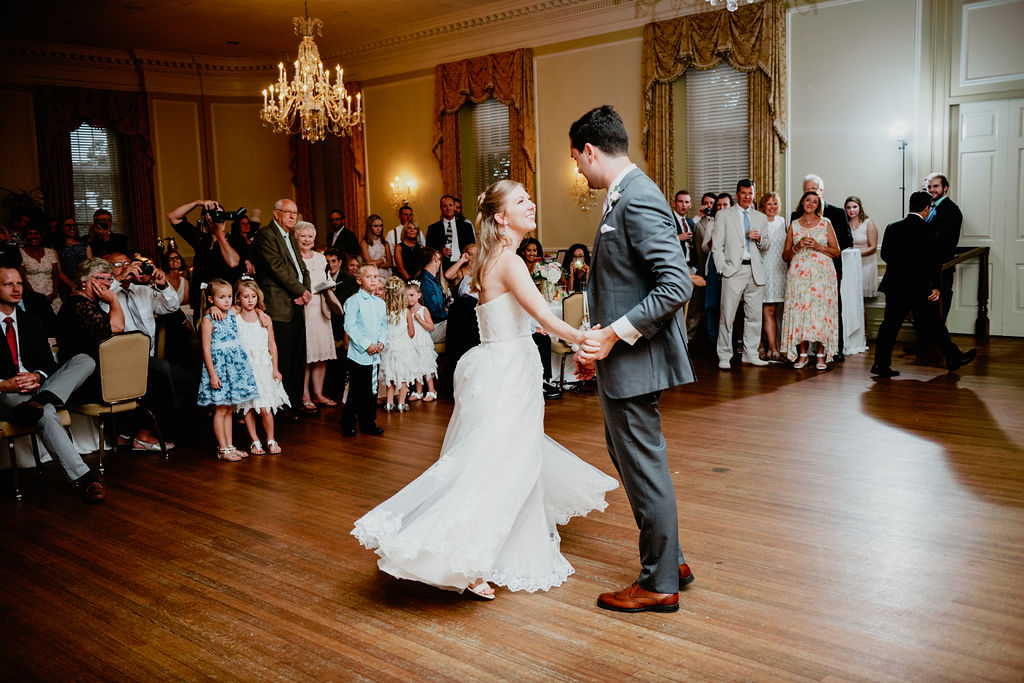 The reception kicked off next with lots of dancing! Nice twirl Lauren!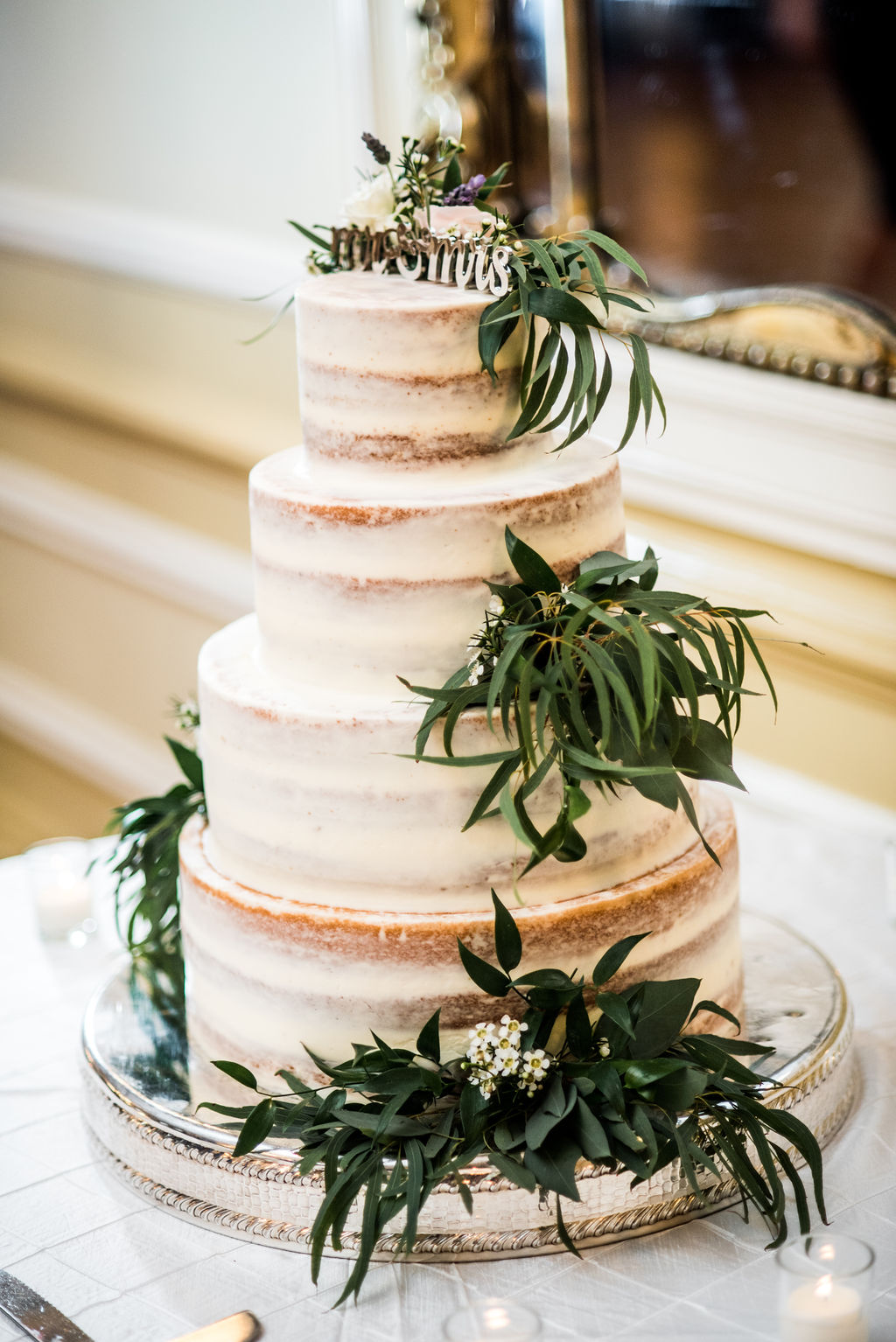 And of course, cake! I am loving the greenery on this naked cake!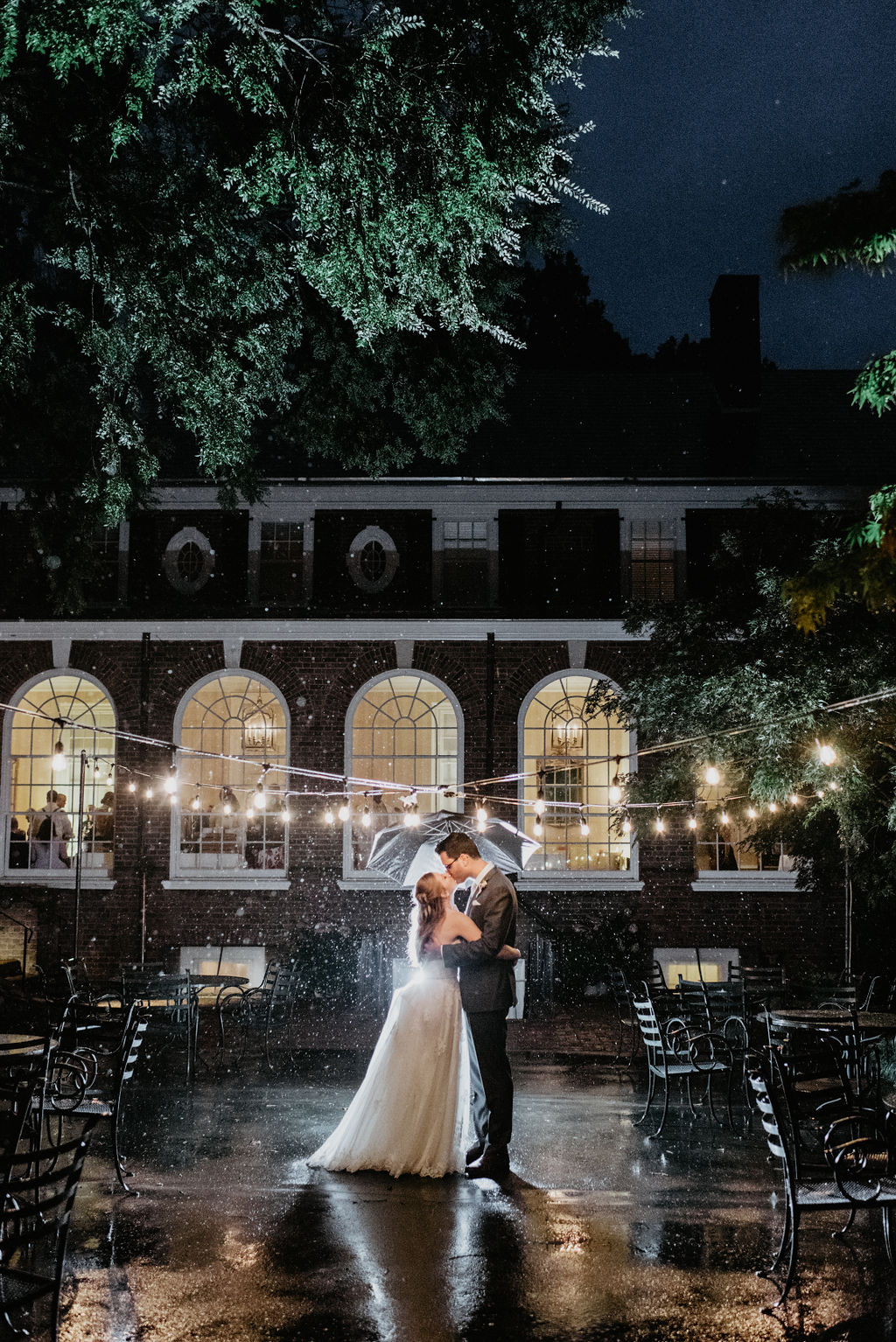 Although the buried whiskey bottle didn't keep the rain away from their big day, they made the best of it and got this amazing photo ? what a keepsake it will be…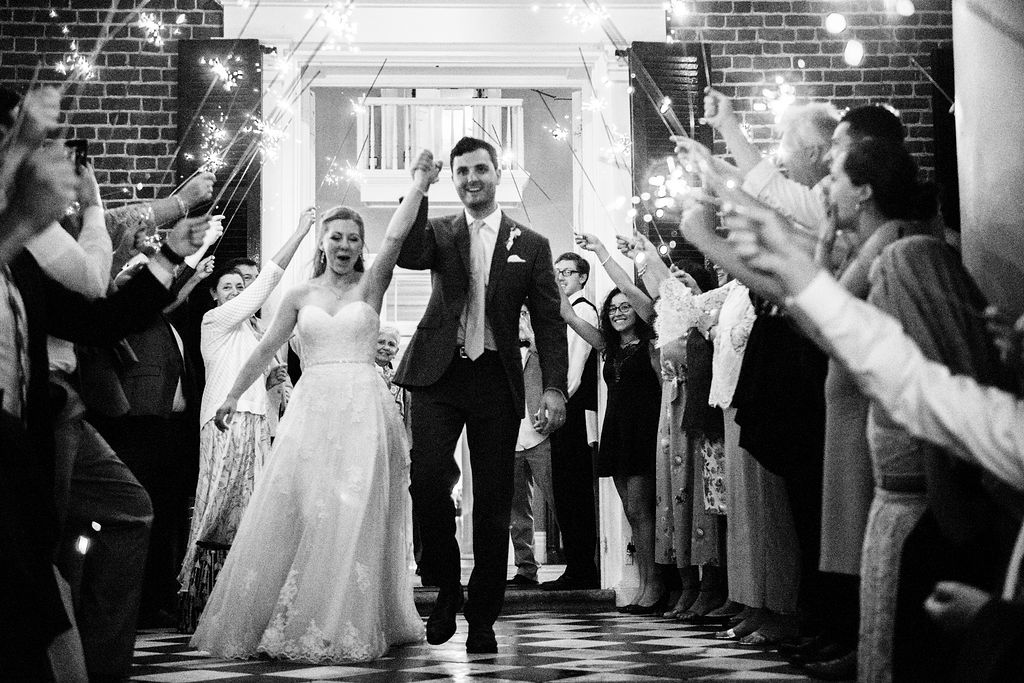 Congratulations Lauren and Matt!
Photos by Molly Hagan Photography
Want to be featured on this weekly online blog? Just email us! Want to be featured in our printed magazine? Just email us! **Being on this online blog does not hinder or guarantee a wedding will be in the printed magazine, both are up to the discretion of the publisher, Angeline Frame. If your wedding has been chosen for print, she will reach out to you directly.** Thank you for following Virginia Bride Magazine! Stay tuned for more weddings and the best Bridal Shows in Virginia!