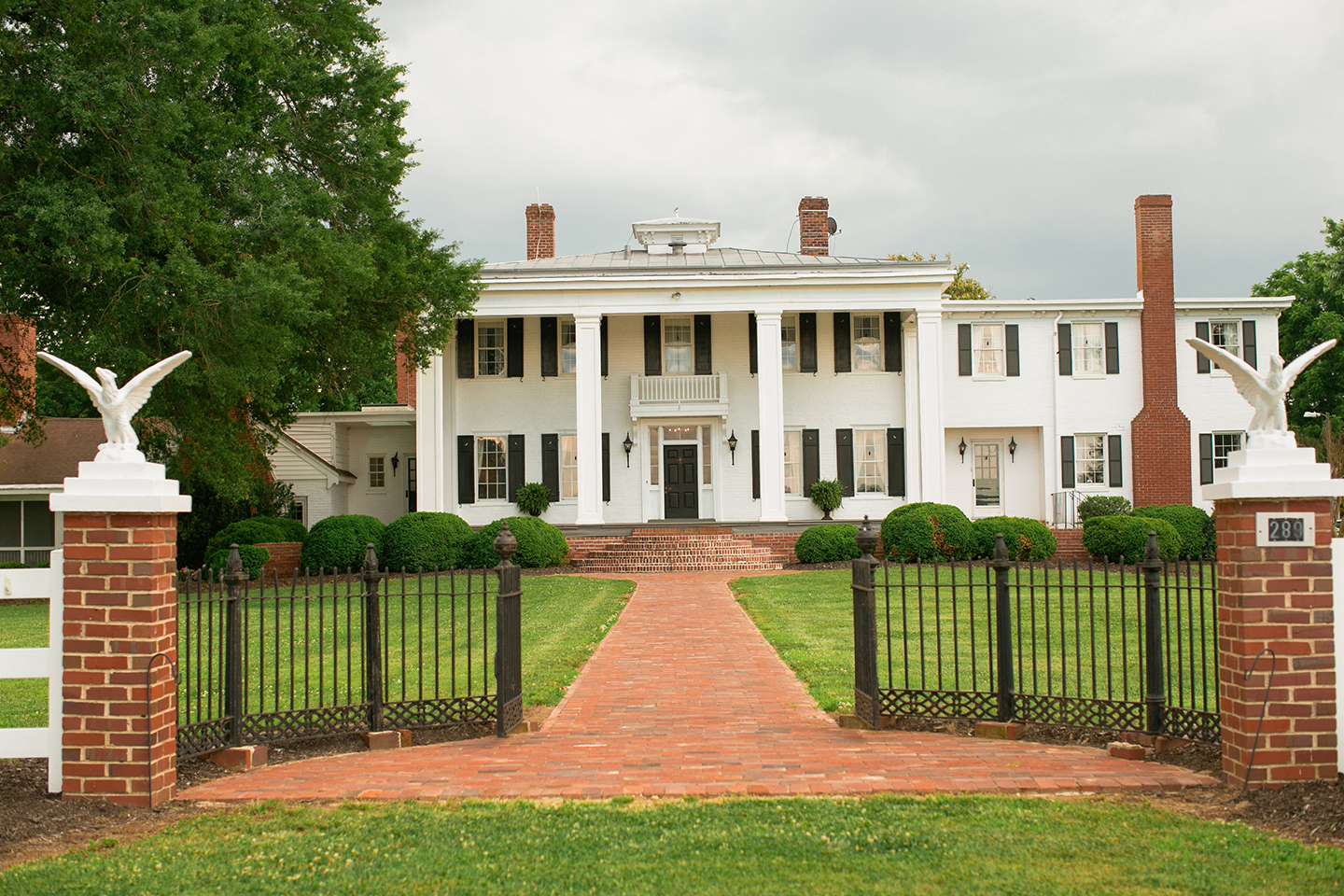 Last June at the Hollyfield Manor in Manquin, VA, lovebirds Lucy and Richard were set to say "I do!"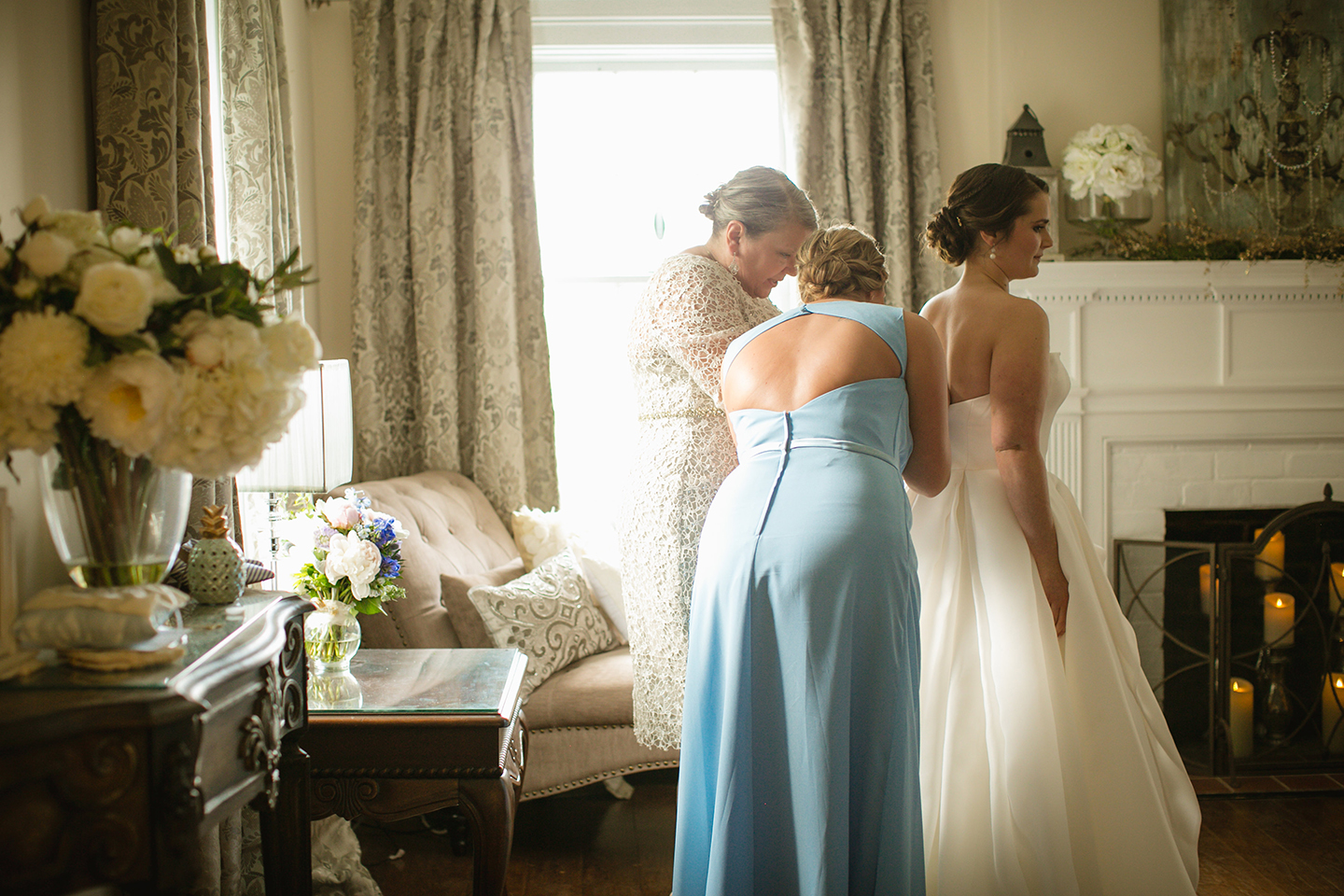 Lucy wore a beautiful A-line, strapless gown. And by beautiful, I mean I am obsessed! Y'all just watch how it flows in all the photos!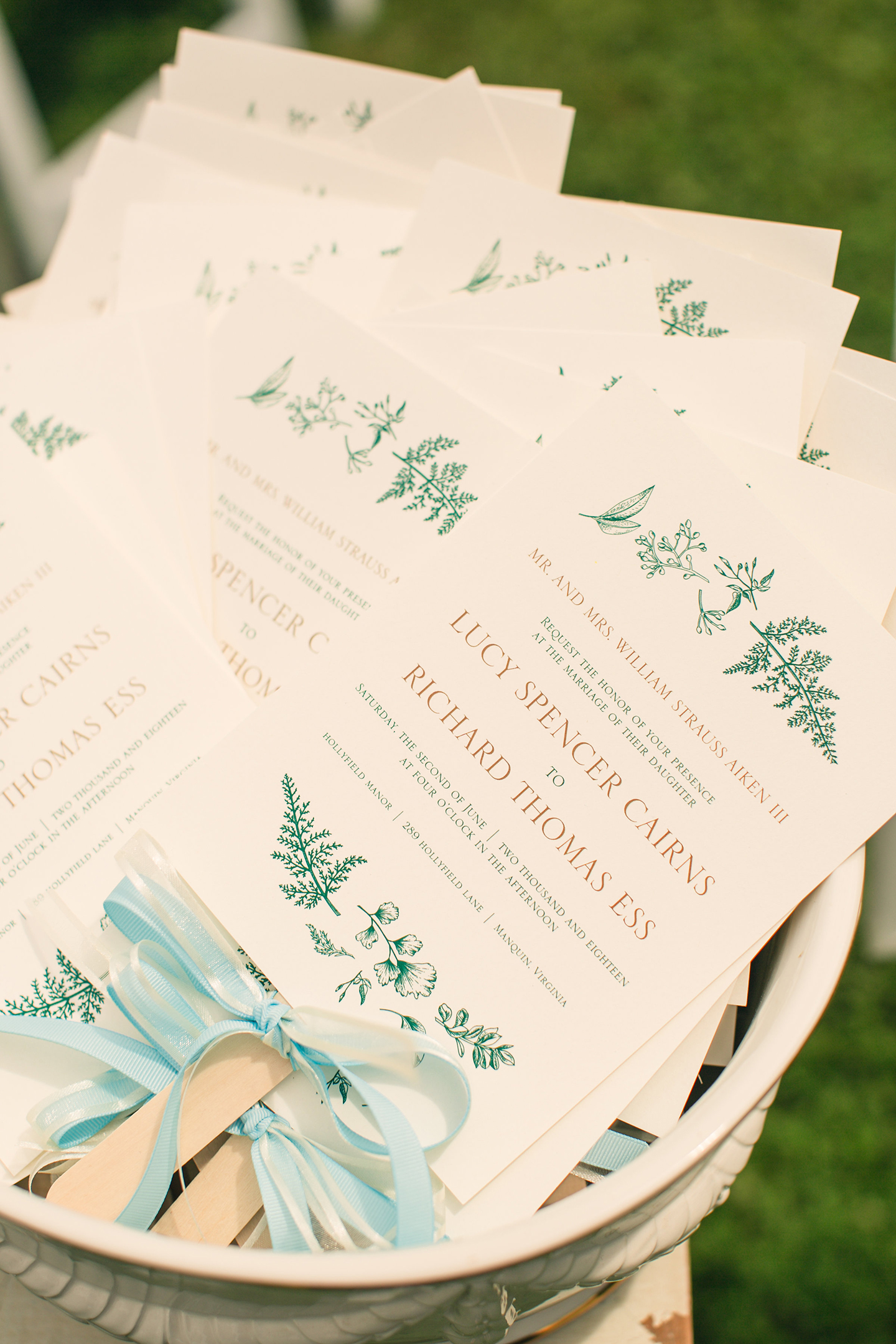 They had planned an outdoor ceremony but mother nature had other plans and it was moved indoors 15 minutes before it was set to begin.
"The storm was so forceful that it was beating on the windows like a carwash during our vows," Lucy recalled.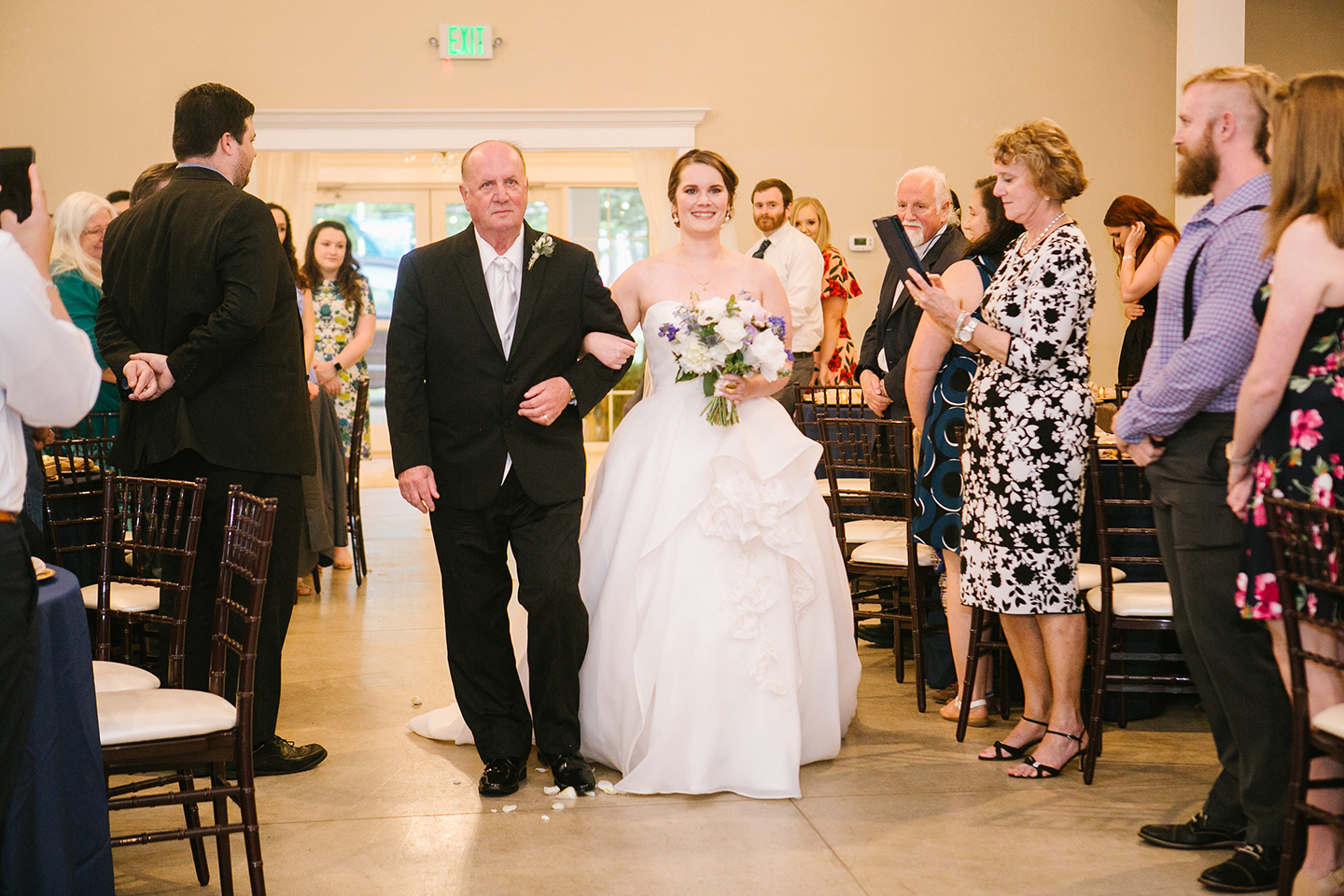 Reguardless of the weather, Lucy looked stunning as she walked down the aisle.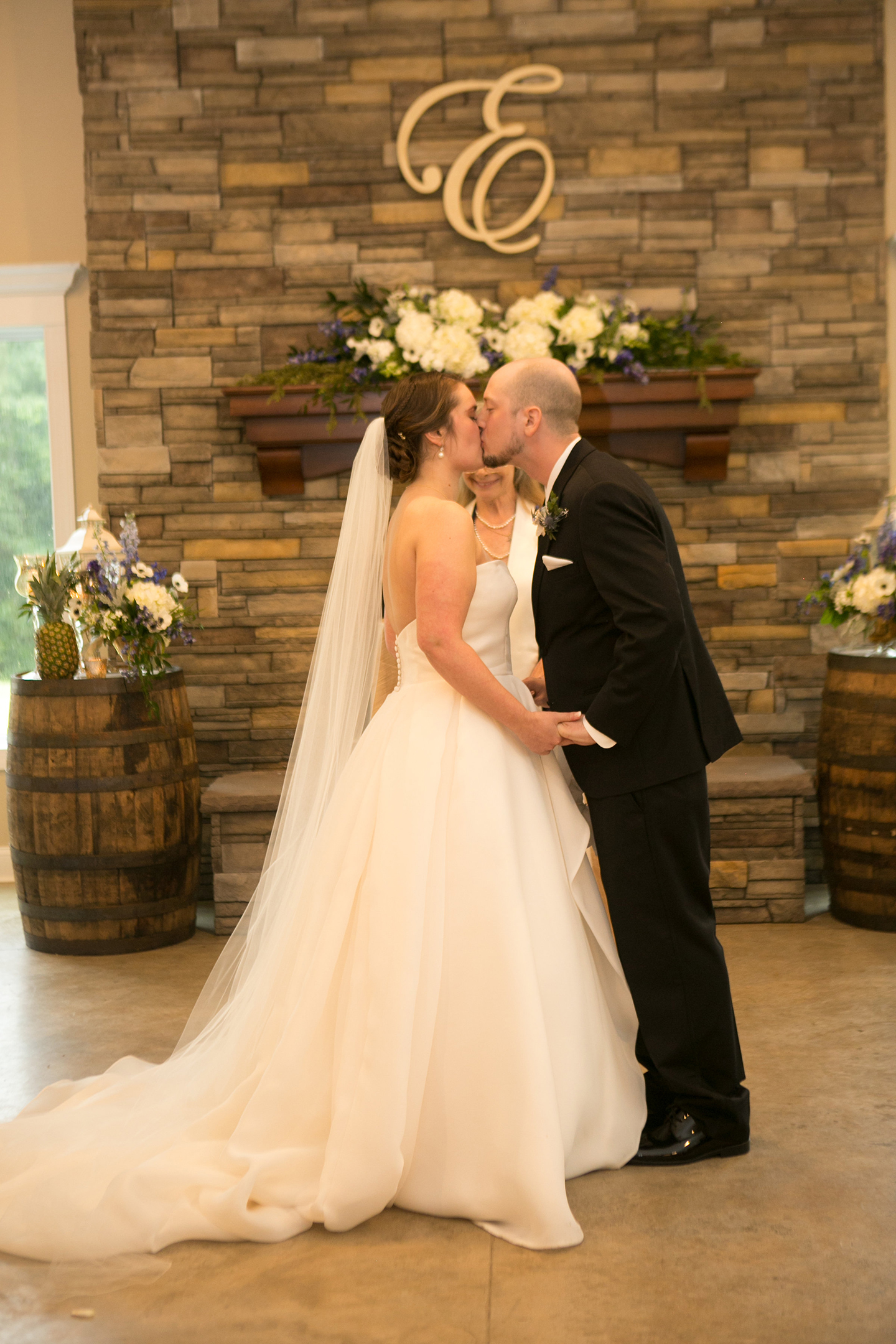 Then they kissed and made the deal offical!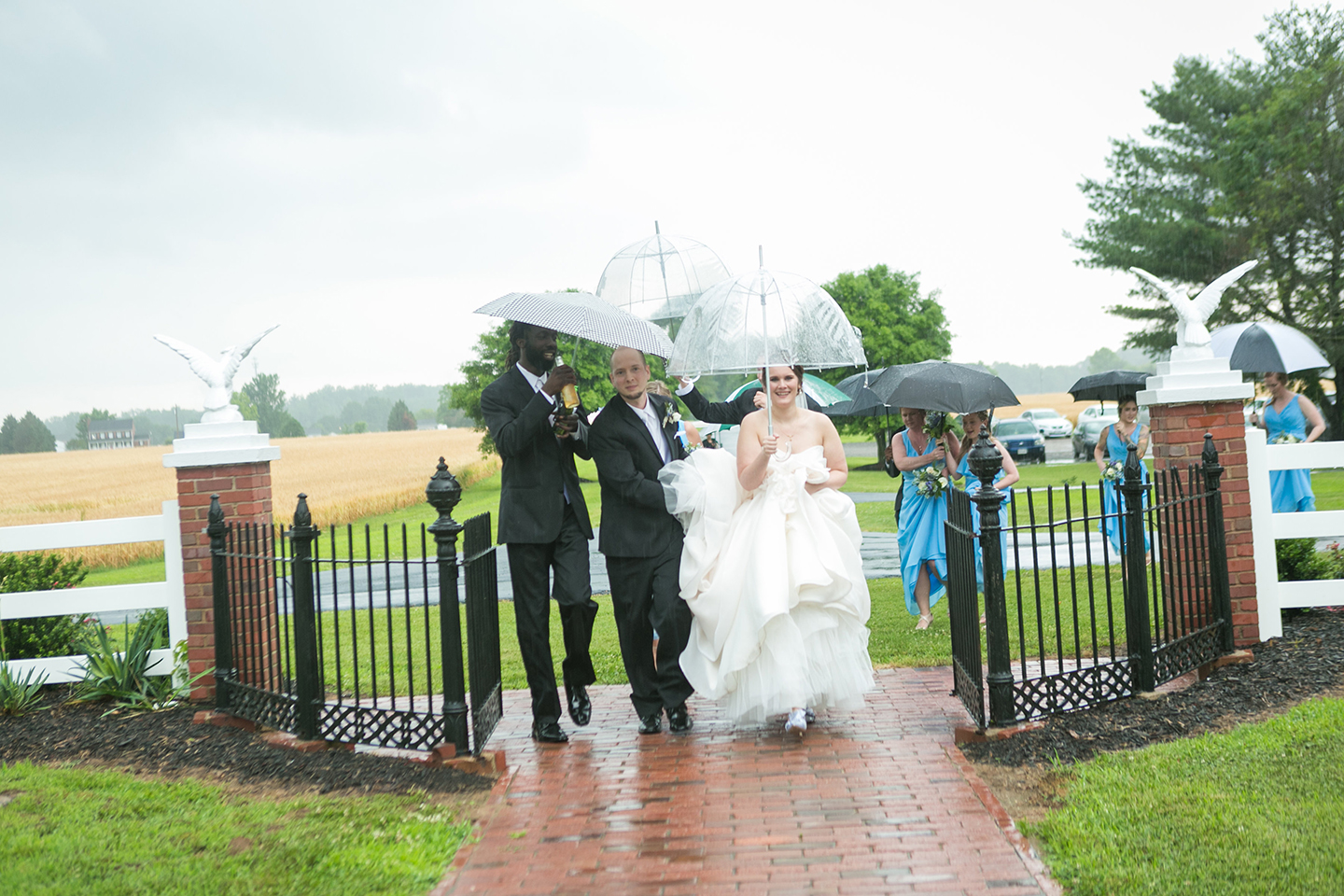 Then with umbrellas in hand, they headed to get some portraits outside of the Manor.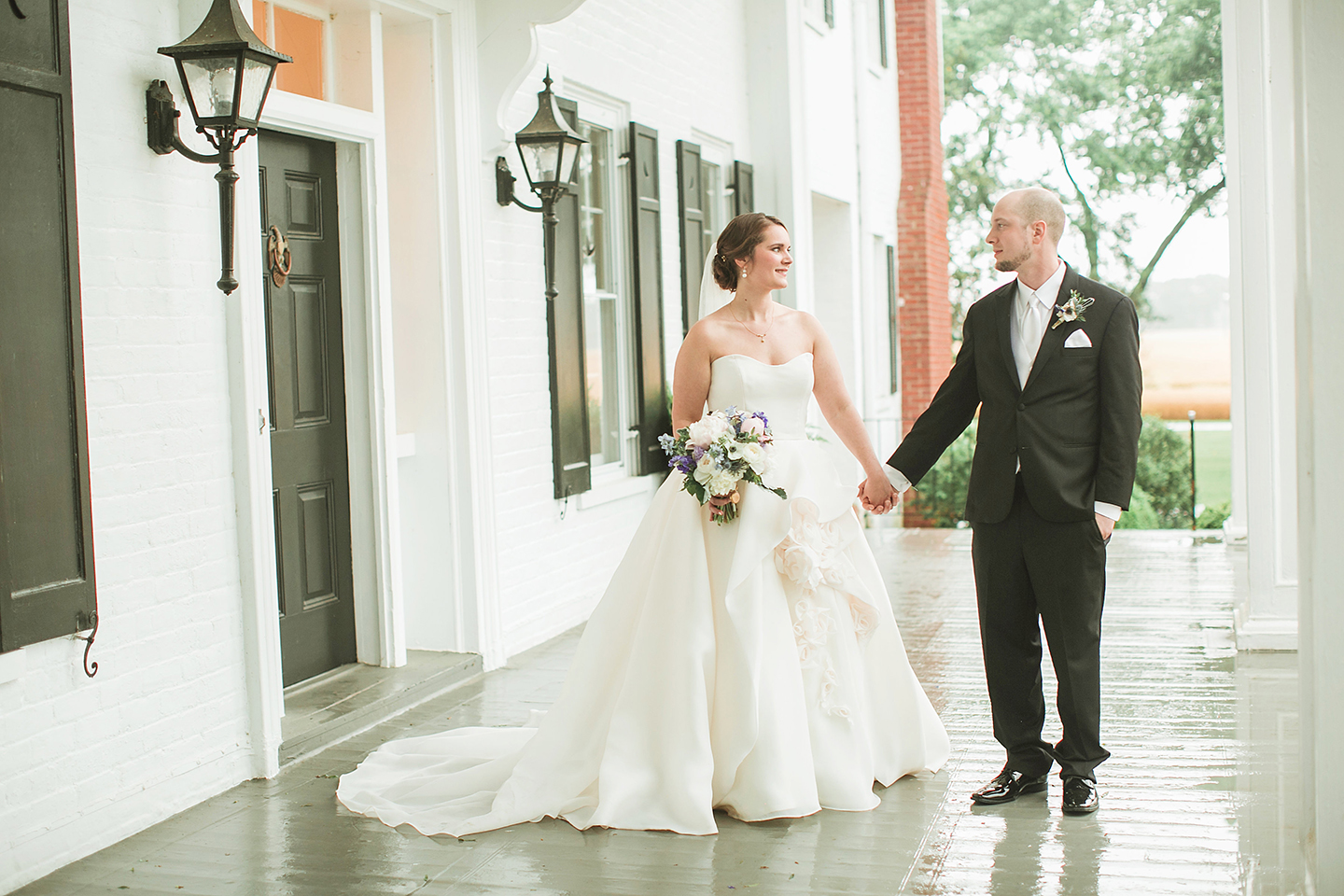 This whole photo ?? and I told y'all the dress was epic!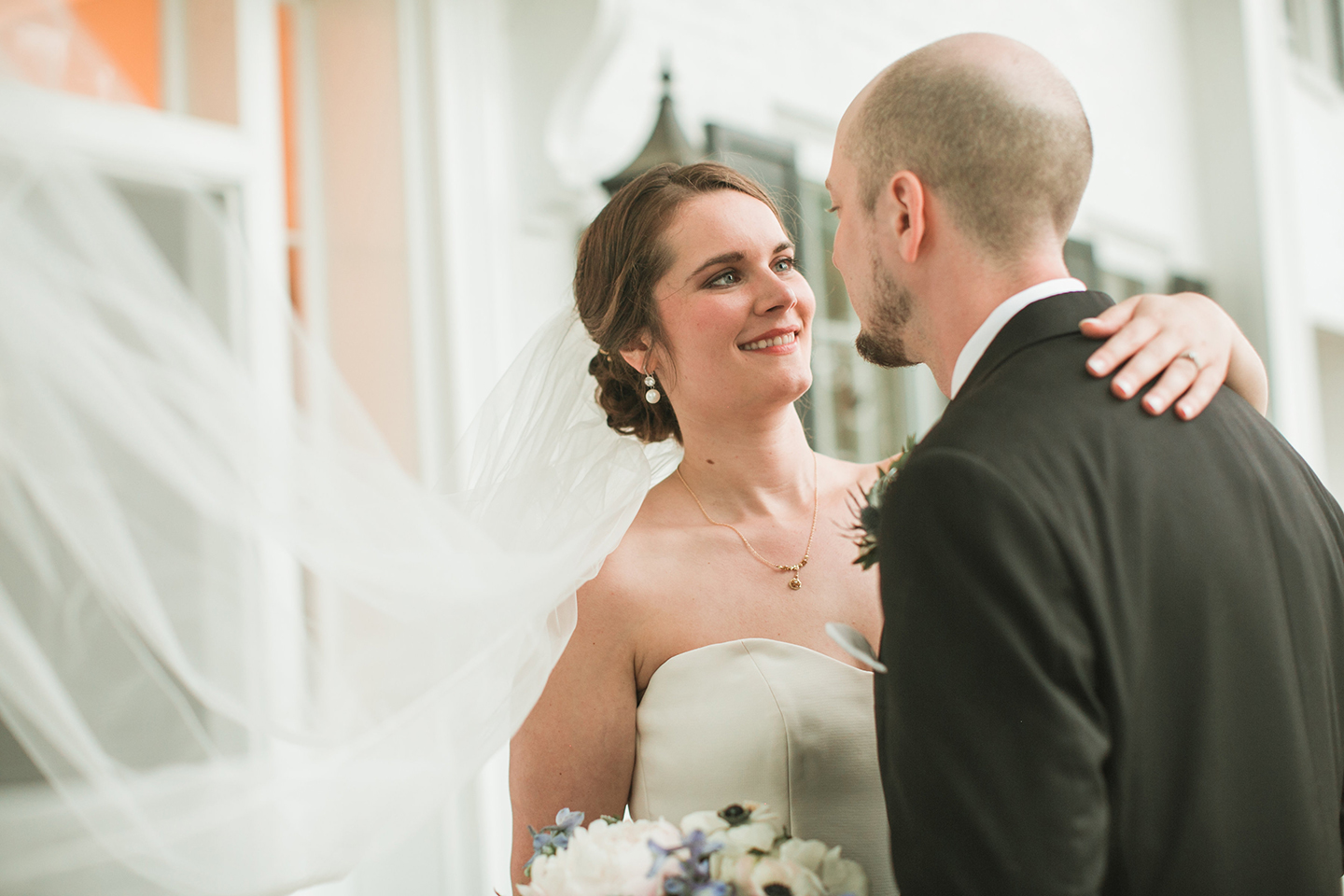 Lucy and Richard actually met in 2014 while working at Mellow Mushroom. "Pizza can be romantic!" Lucy sweetly joked. I love pizza and totally get it ?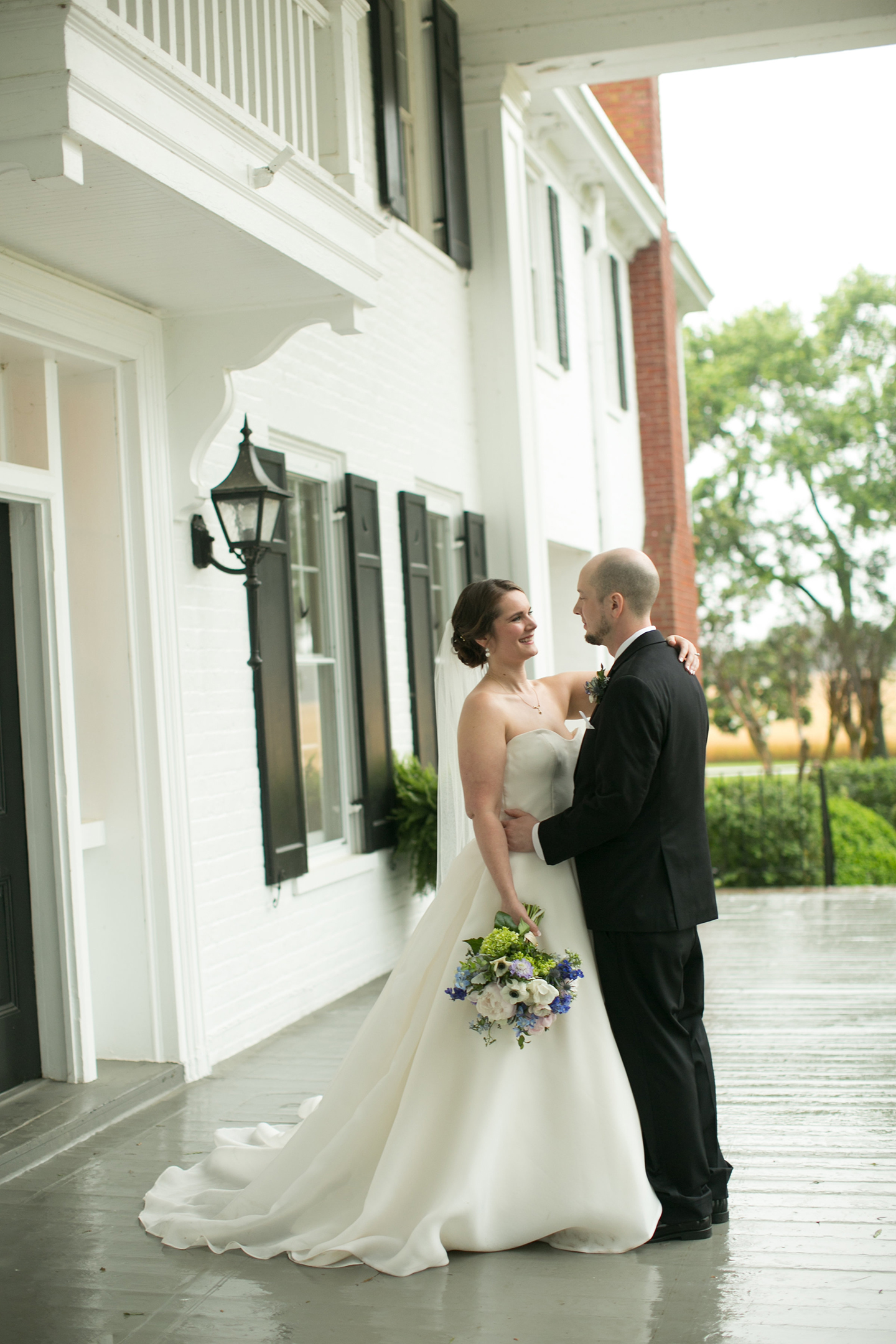 Lucy, I also love your choice of flowers!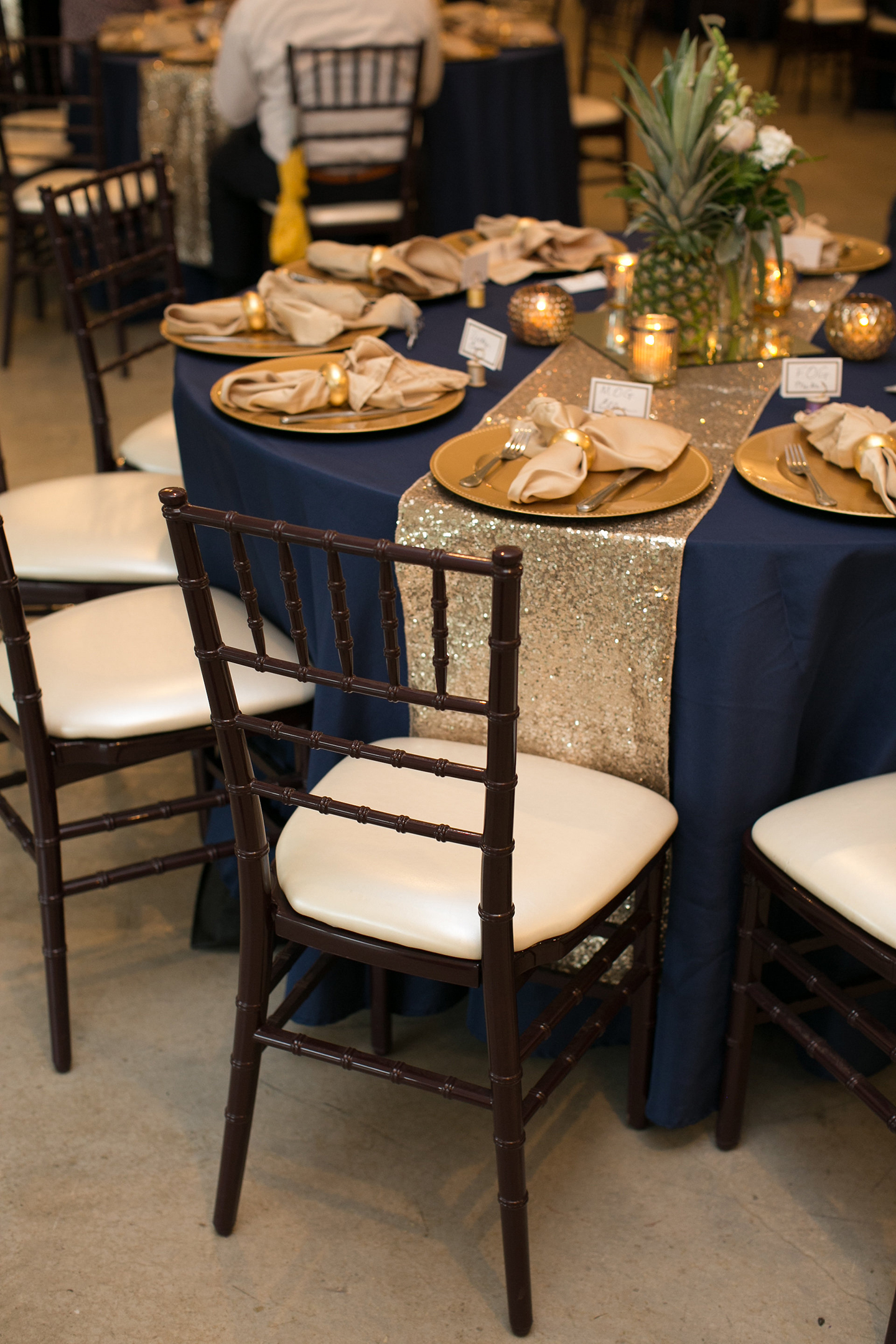 The reception was decorated with blue, gold, and pineapples! They chose pineapples because Richard proposed while they were on vacation in Maui and because they symbolize warmth, welcome, and friendship!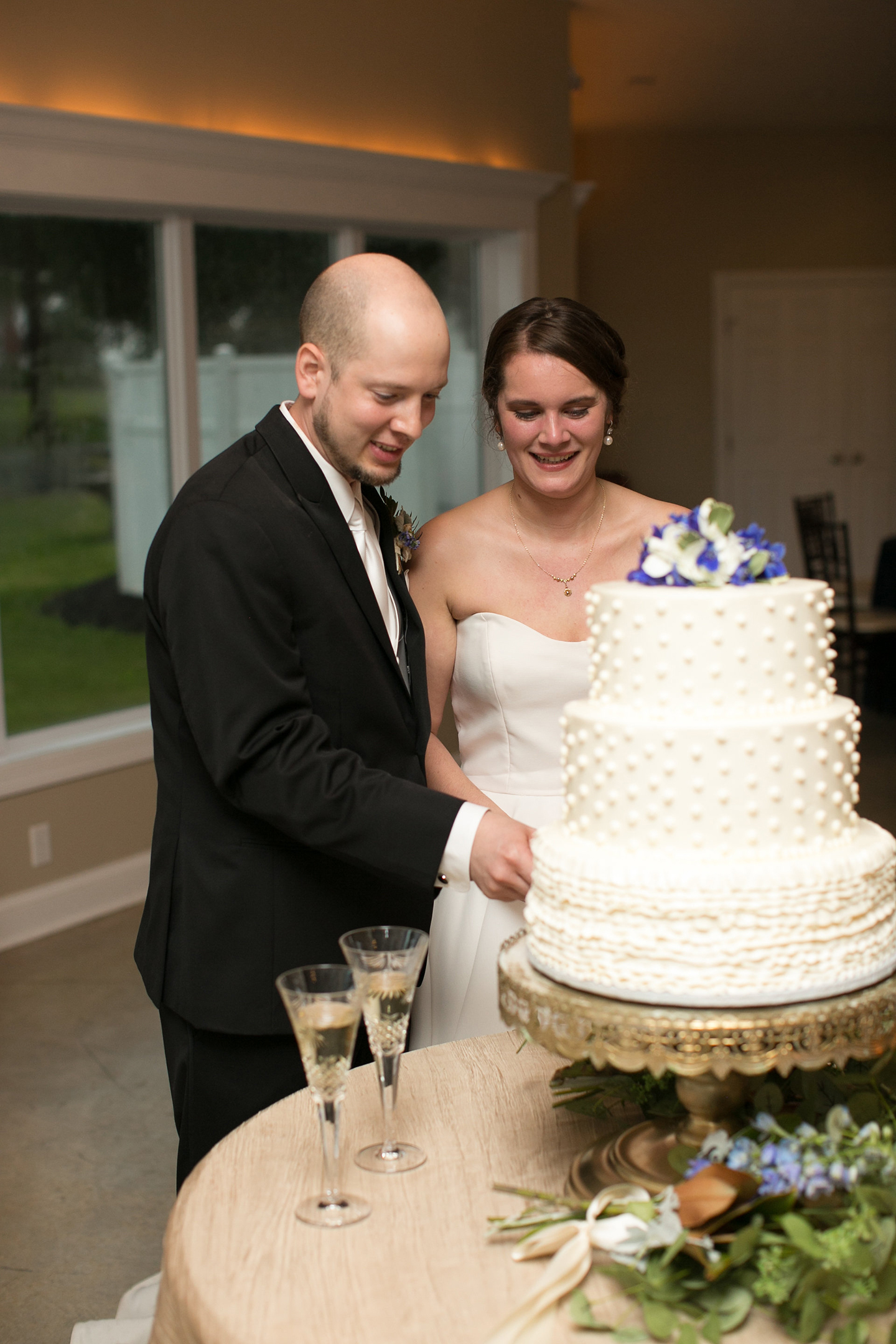 They had cake…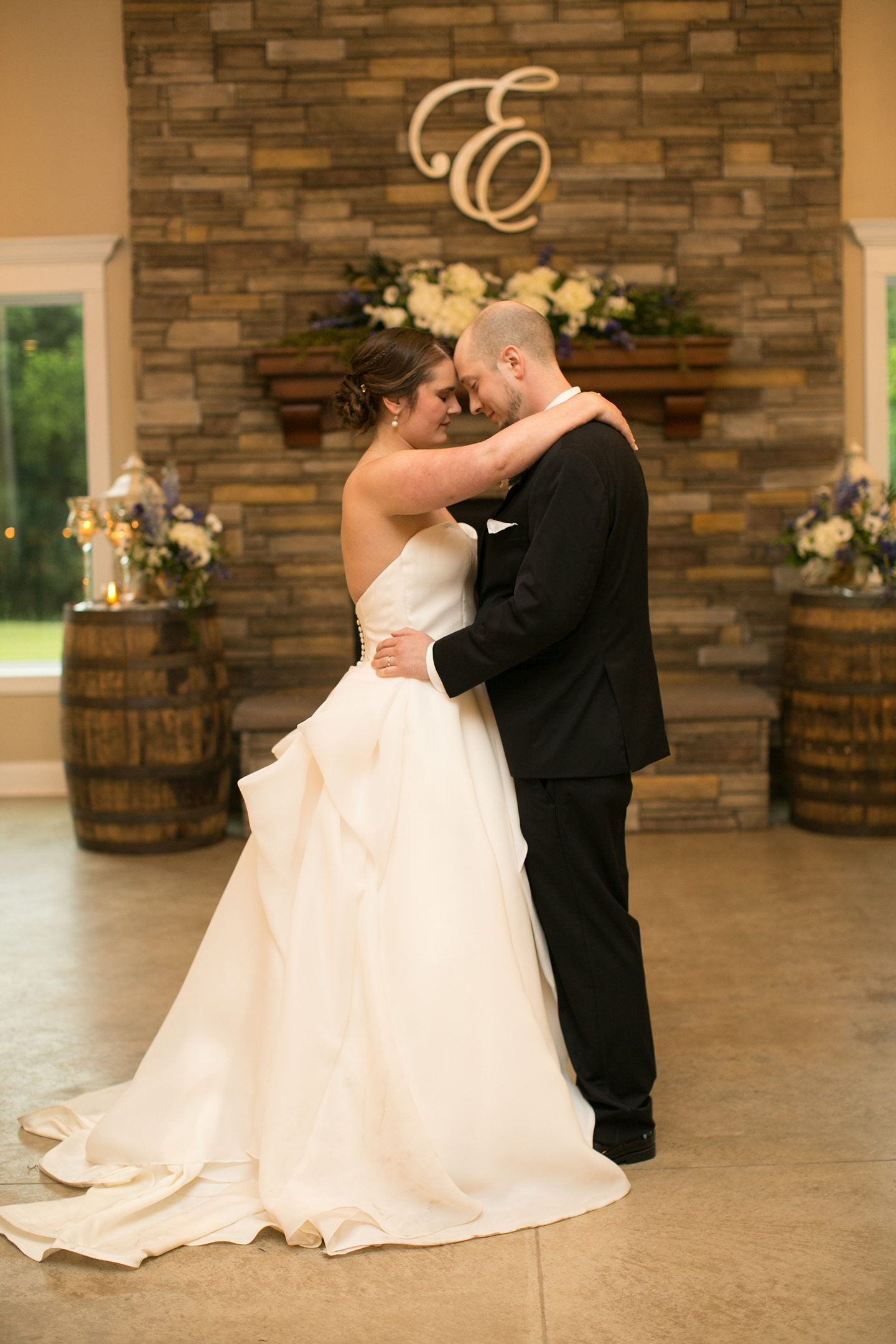 …and danced the night away! Congratulations Lucy and Richard!
From the Bride:
What was your favorite detail of the day? "I wore my great-grandmothers lavaliere that was worn by my mother, aunt, and grandmother, and great-grandmother on their wedding days. Also, the moment we were announced Mr & Mrs when everyone cheers for you! Haha."
What advice would you give to a bride to be? "Don't over plan or over program your wedding down to every 15 minutes, you will be stressed! And go with the flow if you have to put "Plan B" in place."
Flowers by: King Williams Florists
Photos by: Megan Garrison Photography
Caryn's Bridals and Formals
Hair by: Callie Jane of Salon VIP (Mechanicsville)
Xtreme DJs
Cake by: Megan Fitzroy Phelan of Longoven