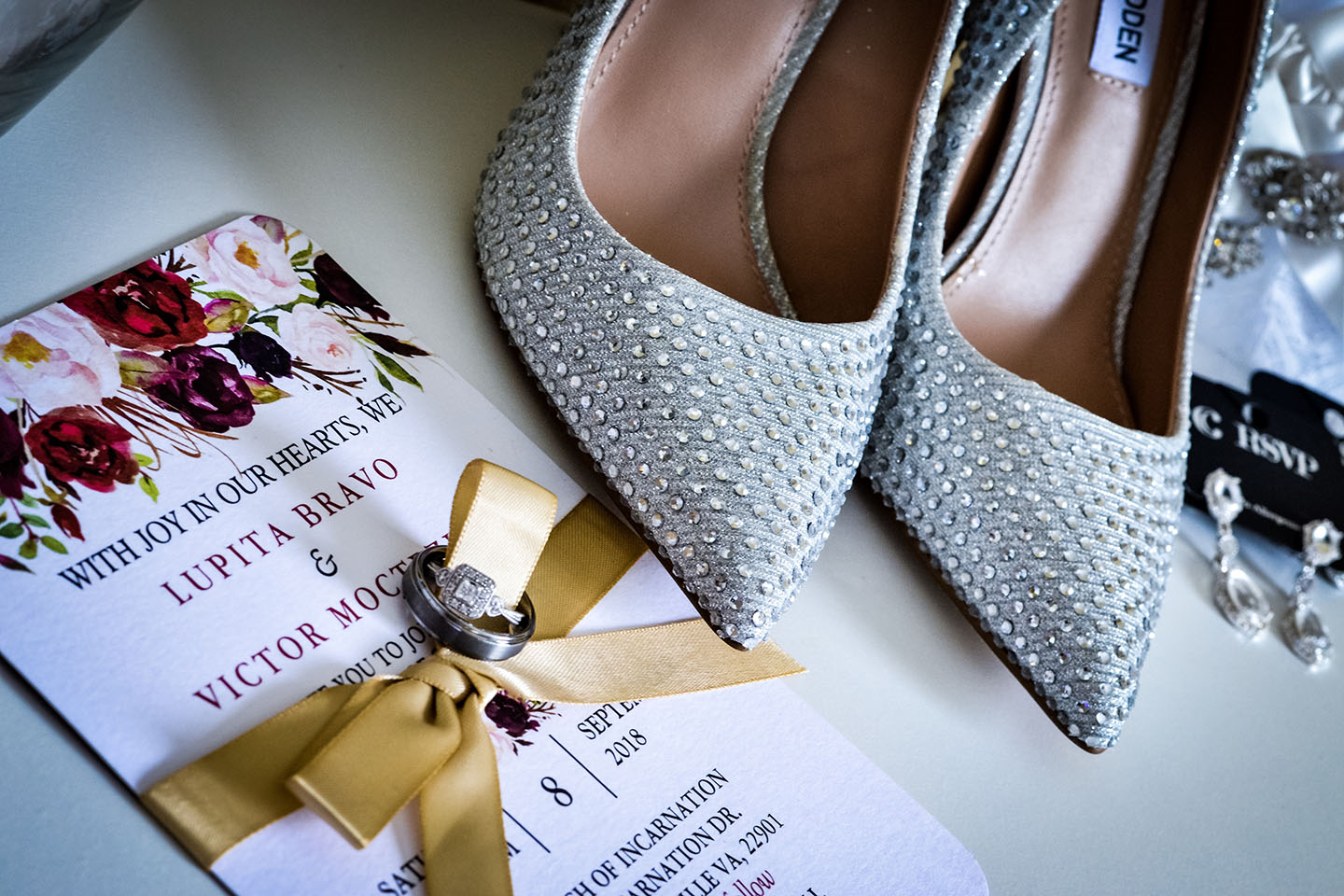 Hello, fellow wedding lovers! Tilley here with your weekly dose of wedded bliss! I chose today's wedding because the bride and her whole day are fit for a princess!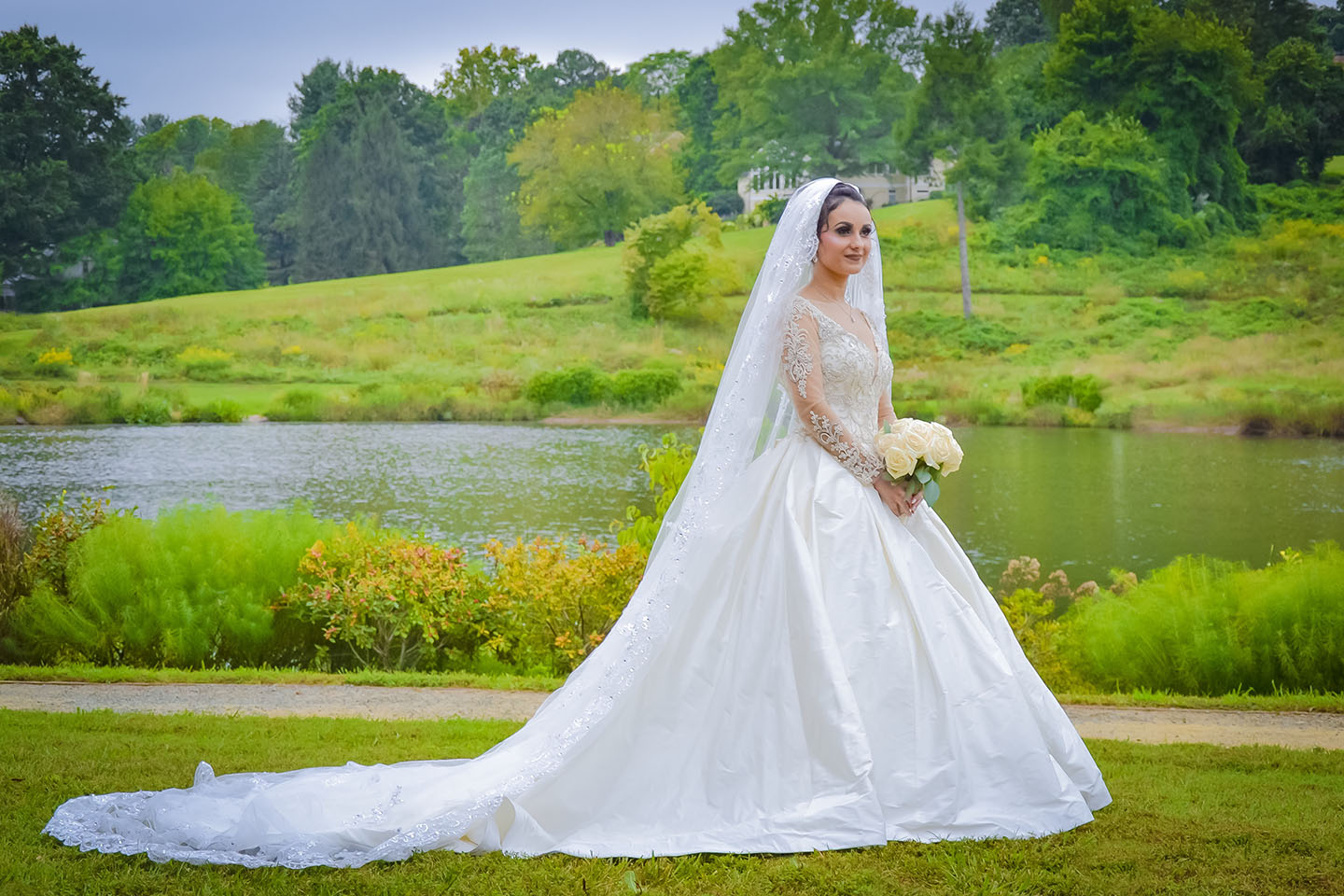 Wouldn't you agree?! This is Lupita and she married Victor in early September at the Church of Incarnation in Charlottesville, VA.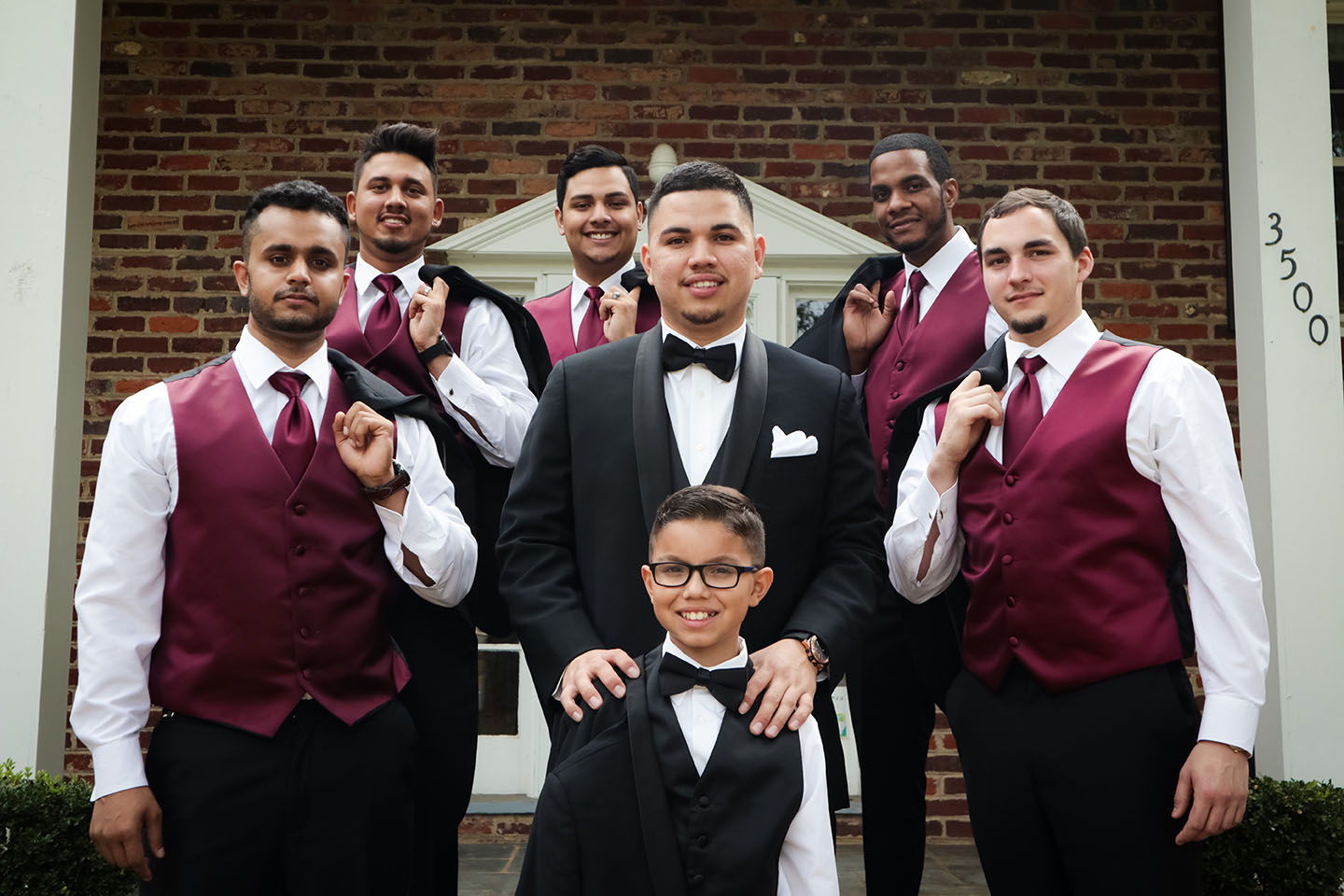 Lupita and Victor actually met in Middle School and have been together ever since!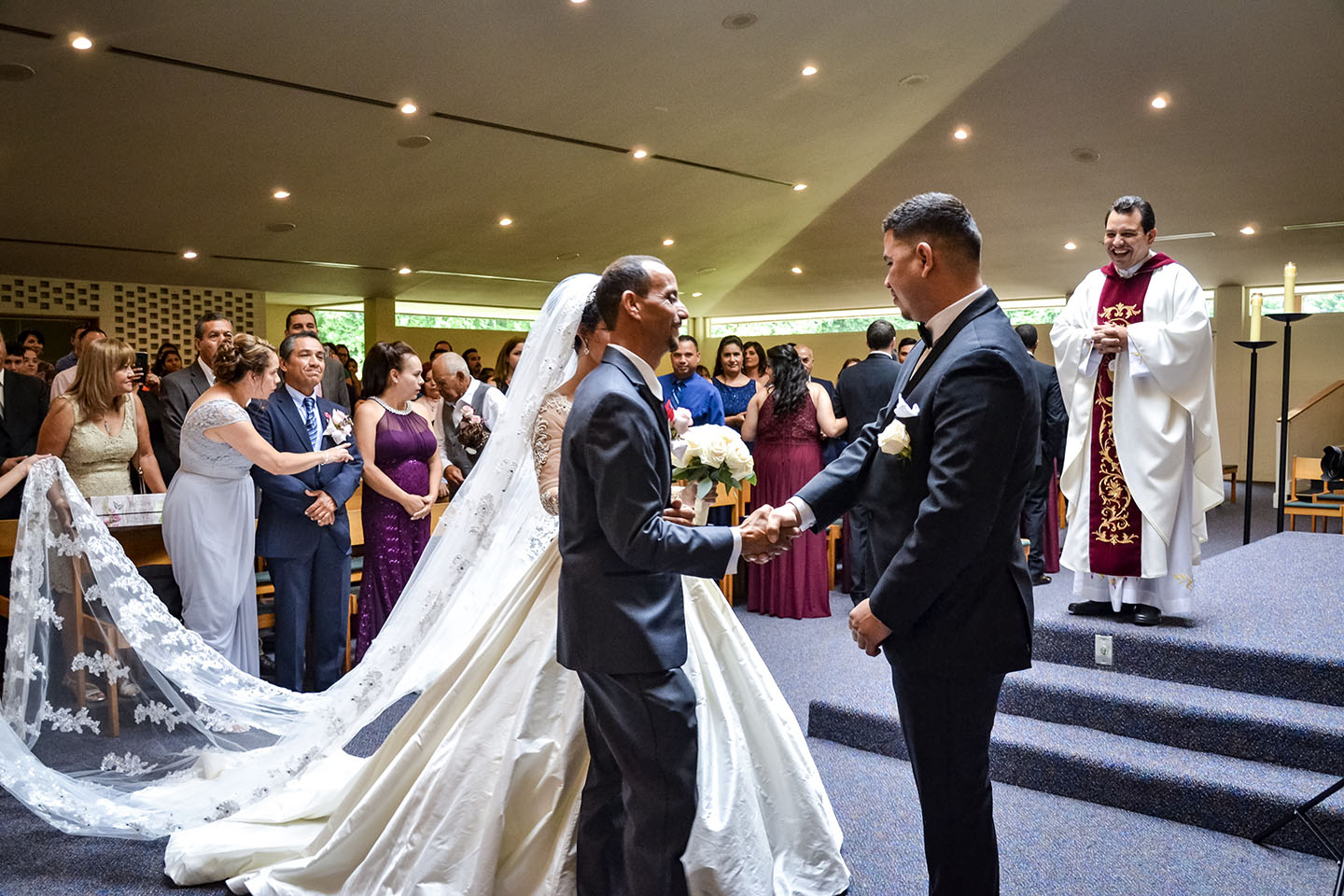 The ceremony began with Lupita's father walking her down the aisle and giving her hand to Victor.
They shared a few laughs and many special moments…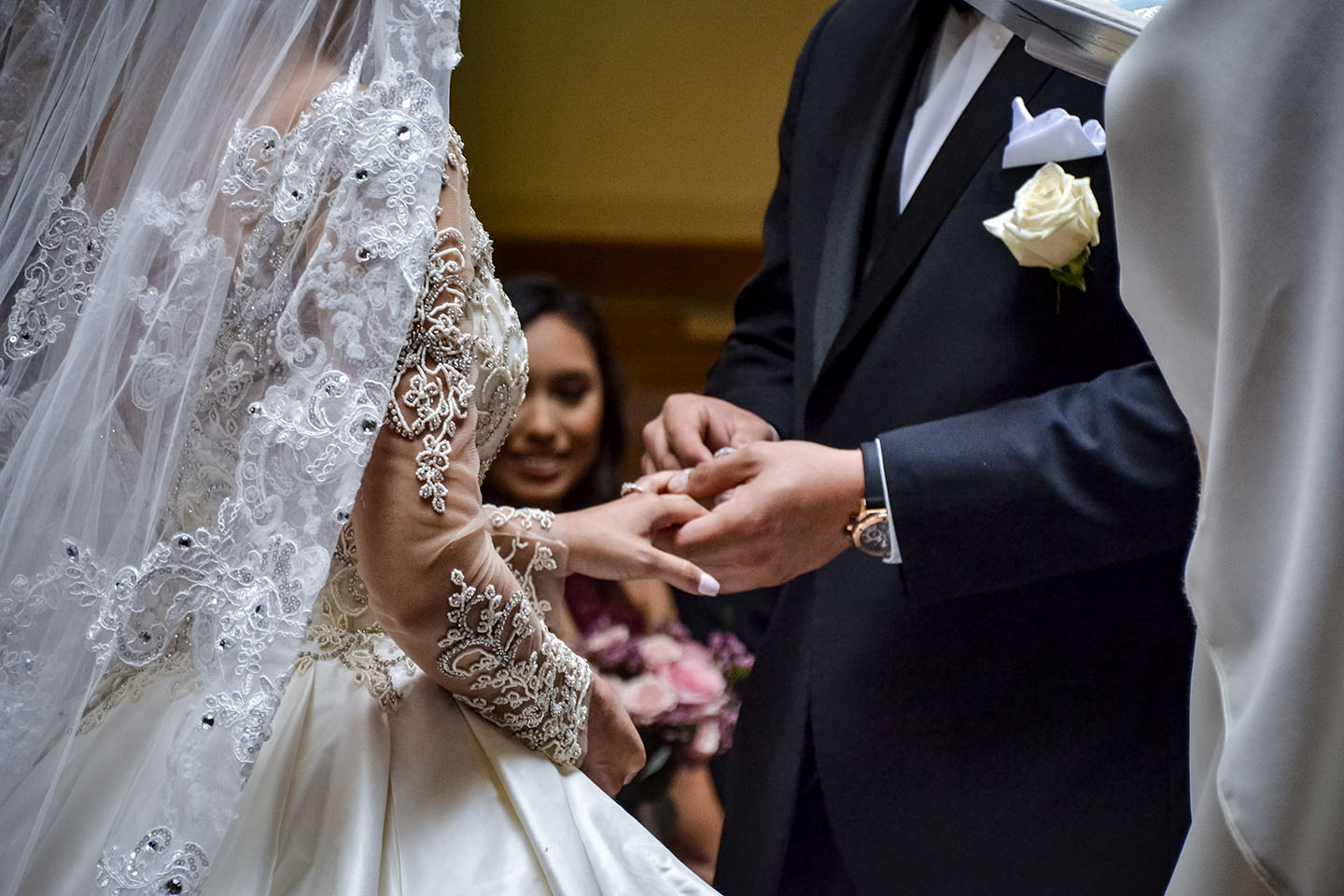 …exchanged rings and were officially married!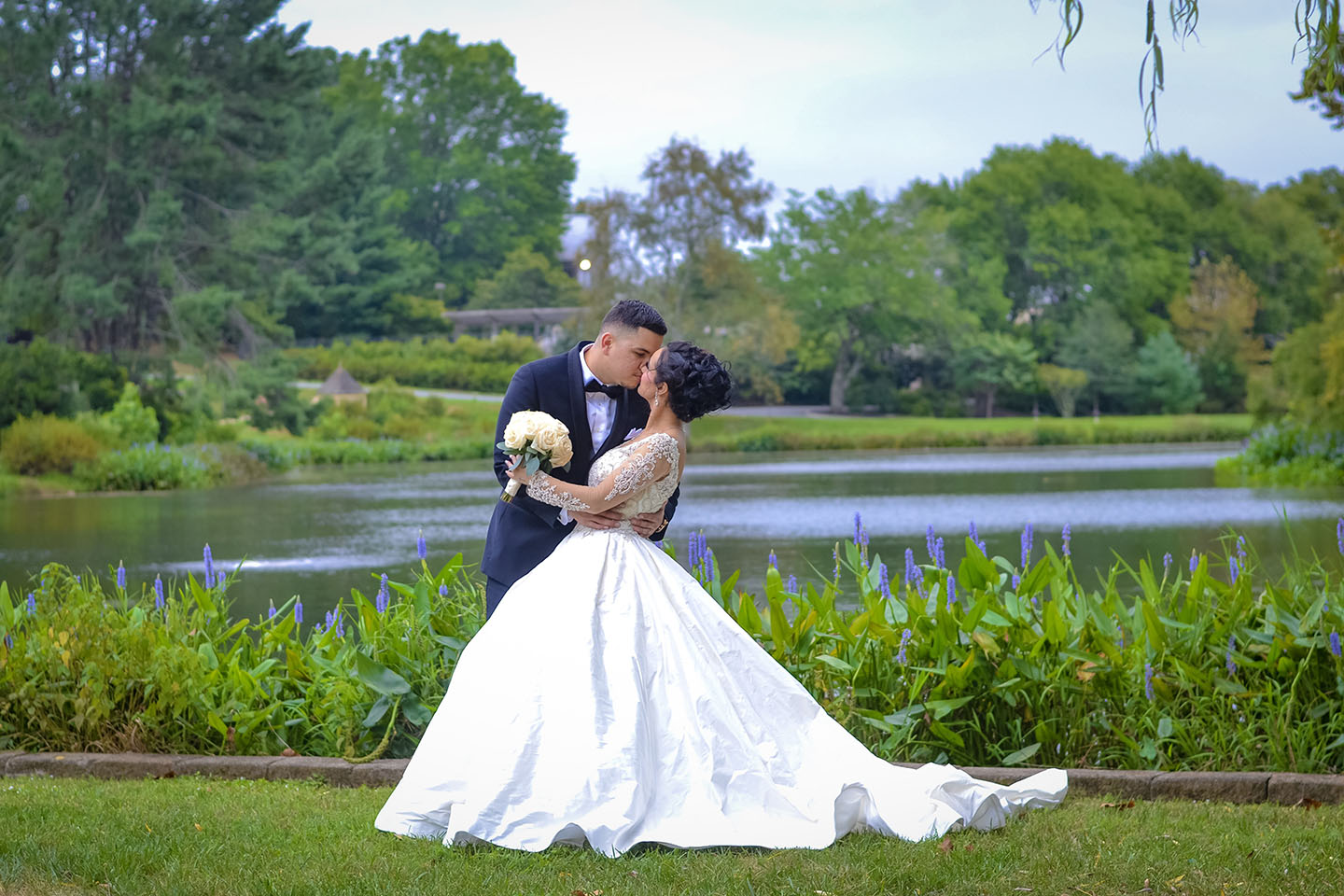 I told y'all…like royalty! And doesn't the Boars Head Inn make the most beautiful backdrop?!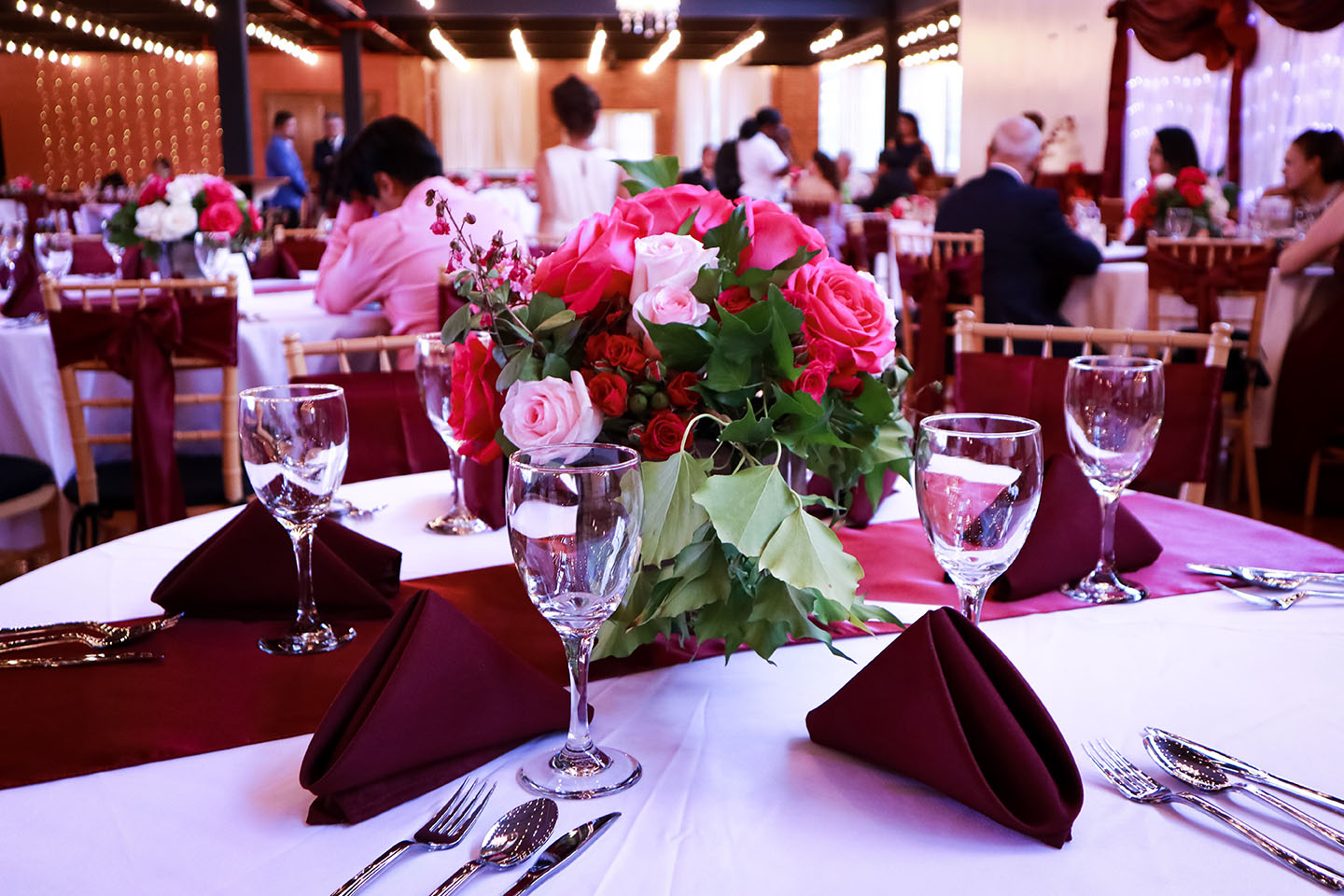 The reception took place inside the Madison at the Mill in Orange, VA where burgundy and pink flowers donned every table.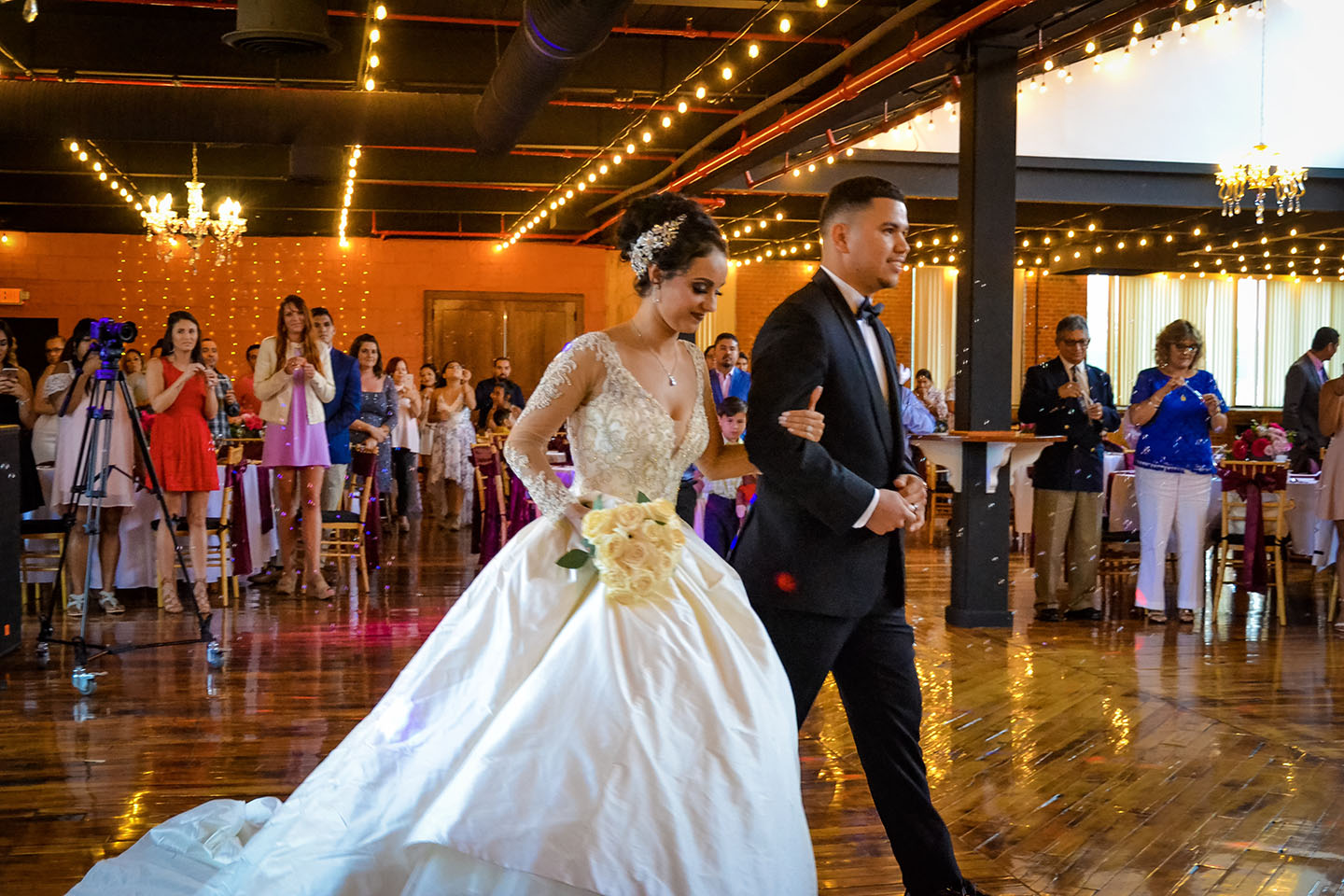 The newlyweds cherished every moment and danced the night away! Congratulations Lupita and Victor!
From the Bride:
What was your favorite detail from the day? "My favorite detail about the wedding was arriving at the church and seeing my husband face when he saw me in my dress when walking down the aisle and getting married and our family and friends being there celebrating this special day with us."
What advice would you give to a bride to be? "The advice I would give a bride would be to stay calm and not to be stressed and enjoy to that day to the fullest because it goes by so fast that when you realize the night is over."
Photos by JBella Photography